For couples who are all about the now, you're probably going to be looking for that perfect wedding reception venue. The one that speaks to you and is going to be of the most fabulous quality to host all of your guests. If you love modern, then you likely love things to be of a high standard. Of course, when it comes to weddings, we all want our days to be impeccable. Here are some tips for choosing the perfect modern wedding reception venue so your day can be as immaculate as your new iPhone.
What to look for:
New and well-finished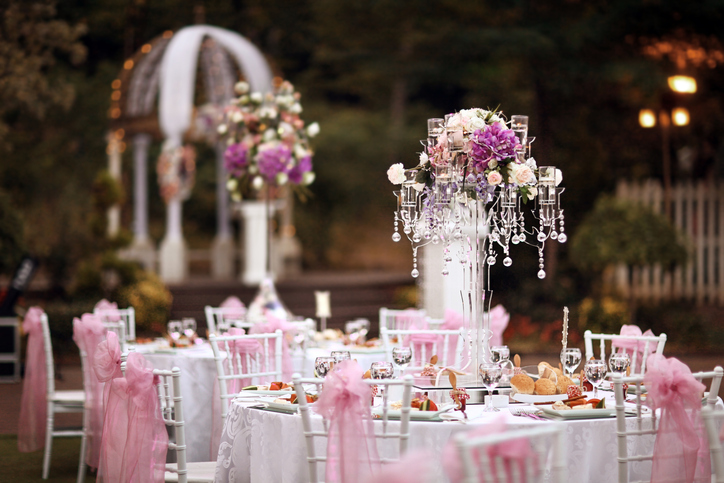 You might be thinking that in order to have a modern themed wedding, that your venue needs to be modern as well. This is not necessarily the case. In the UK, we have many old historic buildings that lots of couples long to have for their wedding reception venues. You may be wanting to rule out something old because it doesn't fit the brief but it totally can.
Your venue can be perfectly new if that's the style you love, but it can also be something older. Consider a well-finished or a recently refurbished or modernised older building alongside cleanly designed modern buildings. This will significantly increase your options and you may be surprised at what you find.
Look out for freshly painted rooms, crisp and clean tablecloths, polished silverware and well-cared for furniture. Glasses, plates and cutlery all need to be perfect too. You want everything to seem like it was bought yesterday. Find some of London's best and well finished wedding venues
Décor and furnishings
To pull off an amazing modern wedding, the décor needs to be top class. Think of perfectly decorated floral chandeliers, gleaming marble bathrooms and wallpaper that looks like it was applied by your perfectionist self. Depending on the style of venue you choose, these elements will all change, but be sure to keep an eye out when you're sourcing the wedding venue about how well-kept everything is.
A perfect modern venue will tend to utilise clean lines and a neutral palette. This will allow you to experiment with modern wedding colours and have colour be incorporated in other ways. Dark greens, blues, violets and burgundies are all delightfully elegant colours that are very modern right now. Lift a neutral palette by adding splashes of colour. Not too much though as it is a sleek modern wedding, after all.
Cuisine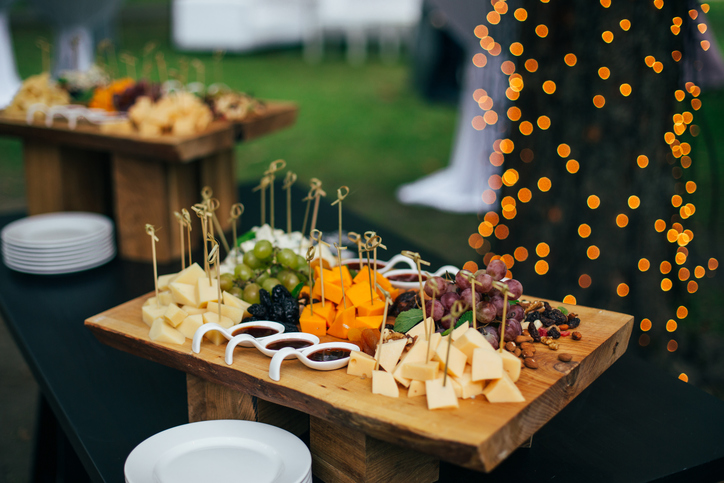 A lot of modern couples are self-confessed foodies. If this sounds like you then you need to have a huge focus on the food at your wedding. You can't be serving old fashioned meals that aren't exciting. Not you. You need to be serving exciting modern meals. Carefully select a caterer that will not only provide delicious and interesting meals, but will also have a huge focus on plating and presentation. Modern food is all about the way it looks so you really can't skip this step.
Buffets don't scream modern dining, but al a carte does so choose the latter. Avoid lazy Susan's and sharing plates and opt for individual meals that are like little pieces of artwork on the plate.
When it comes to desserts, choose a hyper modern wedding cake or go for flashy or intricate desserts. Skip the sweets bar and opt for a stand of donuts instead.
Technology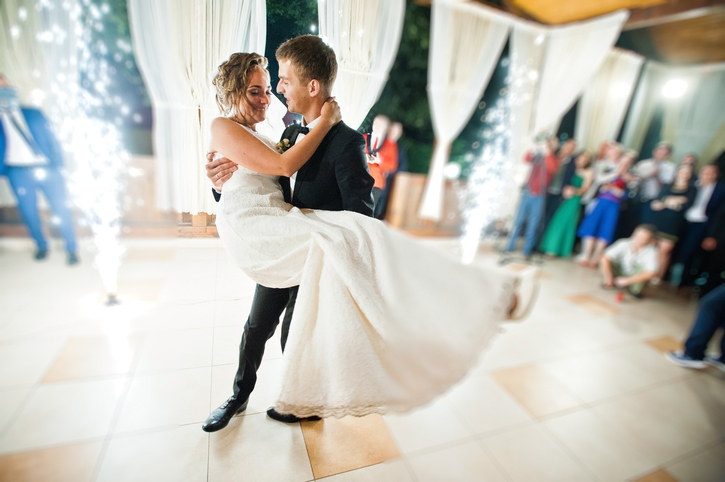 While you may find the perfect modern wedding venue London, you can always take things to the next level with modern touches. Of course these come in the form of technology. Use projectors to display a slideshow of your favourite images together as a couple. Provide music and specific lighting at every turn to match perfectly with every moment.
Of course you'll have a first dance song but have you thought about the lighting? Lighting can add so much to a wedding and really makes it modern. While your rustically inclined friends might be opting for fairy lights casually hung up in trees, you can opt for modern LED lighting. Have it change colours to match various parts of the evening. You'll be amazed at what can be done with just a few touches of technology.
You can even go all out and use dry ice to create smoke around your feet as your dance. You can't get much more modern than that.
Flexibility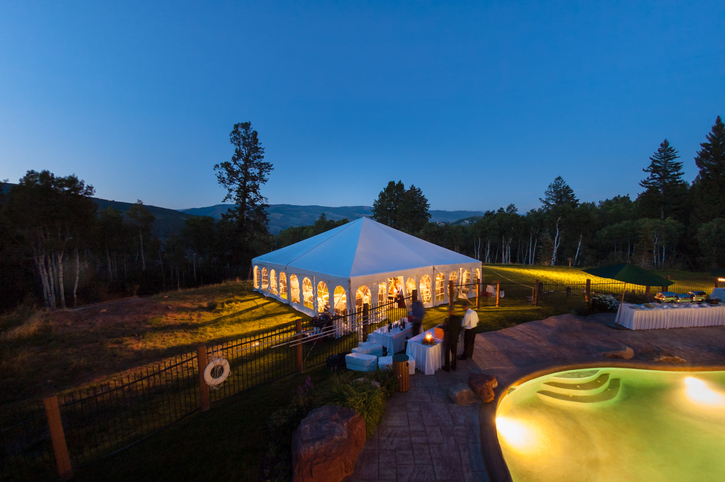 When you're looking for that perfect venue, don't be afraid to ask for what you want. This is why you would go with a modern wedding venue. They have the flexibility of mod cons to cater to your every request. It's little things that you'll notice on your wedding day. You'll notice the ease of the day and the temperature, both of which can be easily maintained if you find your perfect modern venue.
Temperature control is a big one for weddings. Sub-par venues will either have the heating or air-conditioning too cold or too hot. You'll either bake your guests or freeze them. And you don't want either, do you? No, you want that perfect middle temperature where everyone feels completely comfortable and at ease. Your perfect venue will achieve this.
As a lover of modern comforts, you may also be looking for a venue that seamlessly blends the indoors and outdoors. This is a common element couples look for when picking a wedding venue. Find somewhere with gorgeous big glass doors and a perfectly manicured lawn if the indoor/ outdoor divide is one that should be blurred for you.
Conveniences
Another reason why you'd go modern is because it's just so convenient. Again though, not every modern venue will be convenient. Find somewhere that is immaculately cleaned, has ramps and accessible bathrooms, has an abundance of parking and is full of perfectly placed seats.
The extra something special
When you find your perfect modern wedding venue, you'll know. You'll be flawed by the effort the staff go. You'll be amazed at the quality of the building and its décor. You'll be so excited to have your wedding there that you'll have to book it straight away. Once you know it's right, it'll all fall into place.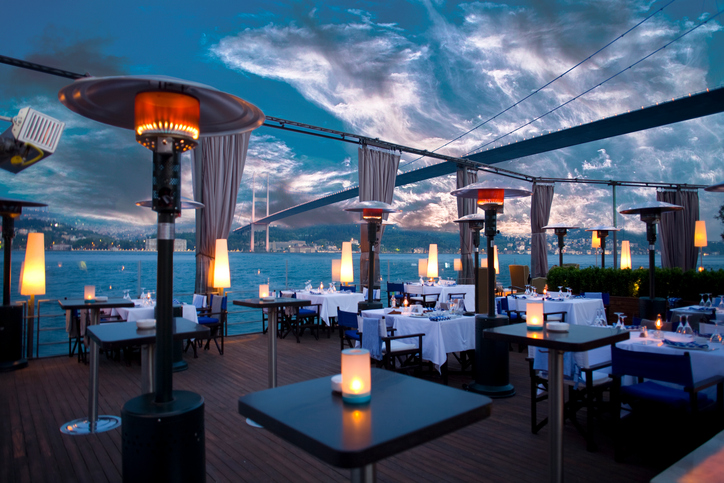 For wedding venues in your town, click here.