Steeped in literary history, the Kimpton Fitzroy London is located in Bloomsbury, where iconic authors including Charles Dickens and Virginia Woolf once resided. Inside, The Kimpton Fitzroy London is gilded in marble, decadent chandeliers and 19th Century heritage details. These are artfully mixed with contemporary furnishings, to create a desirable vintage aesthetic that looks as though it has seamlessly evolved over the decades.
Introducing The Kimpton Fitzroy Weddings London…
The Kimpton Fitzroy London is the Grand dame of the city's hotel scene. Its imposing Victorian architecture rises above the rest, with its intricate terracotta terraces and stone carvings representing four British Queens. It's hard not to be drawn inside this grand landmark building into either the warming ambience of its lobby level Burr & Co coffee shop or the exquisite hotel entrance hall. Here, popular features include a zodiac inspired mosaic floor, a roaring fireplace and the magnificent marble staircase. Charles Fitzroy Doll was responsible for its lavish 19th Century design, as well as the dining room of the famous RMS Titanic ship. His creative eye ensures that even with minimal decorations, Kimpton Fitzroy London's regal scene is always poised to welcome your guests for an occasion to remember. The hotel has also recently undergone an £85 million refurbishment, which has revived the hotel with all the latest amenities and creature comforts to tempt all luxury travellers of today. The Kimpton Fitzroy London champions refined event hospitality, so you can raise a toast to your next married chapter in the expert hands of the in-house team. Read on to discover Kimpton Fitzroy London's array of inviting event spaces for your wedding day.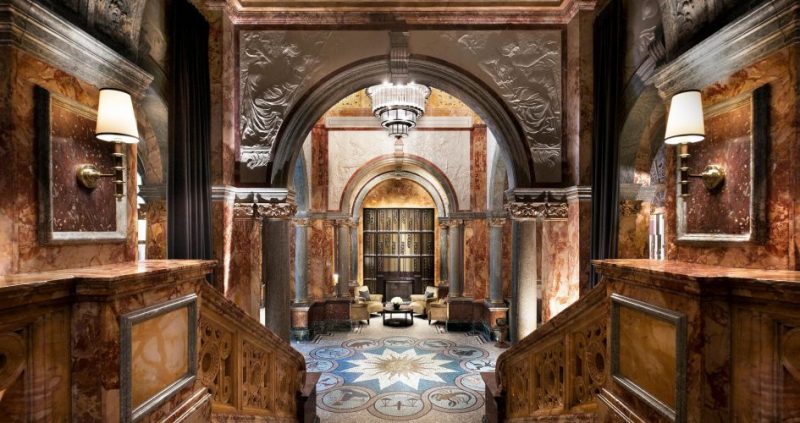 Say I do in the glittering Ballroom
Entering the Kimpton Fitzroy London's grand ballroom is a vision to behold. The double-height ceiling and opulent wrap-around mezzanine have been restored to their original 1898 splendour, with additional contemporary touches to ground it firmly in the 21st century. The large rectangular room has a private entrance and cloakroom off Bernard Street, to give it an extra dose of exclusivity for your guests and the bride to arrive for the ceremony.
The stately interior includes a gilded grid ceiling, numerous mirrors and ornate stucco walls. They combine to give a refreshingly bright aesthetic that matches any colour scheme, whether you choose to decorate with bright pops of colour or soft neutrals. The room is spacious and versatile enough to incorporate up to 200 people seated for a ceremony or dining in different formats. The Kimpton Fitzroy London will take pride and pleasure in creating a setting that suits your wedding day vision.
Capacity: 196 seated and 400 standing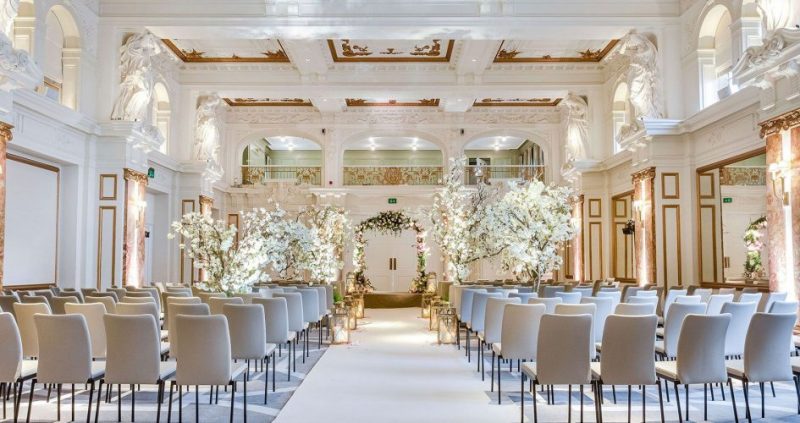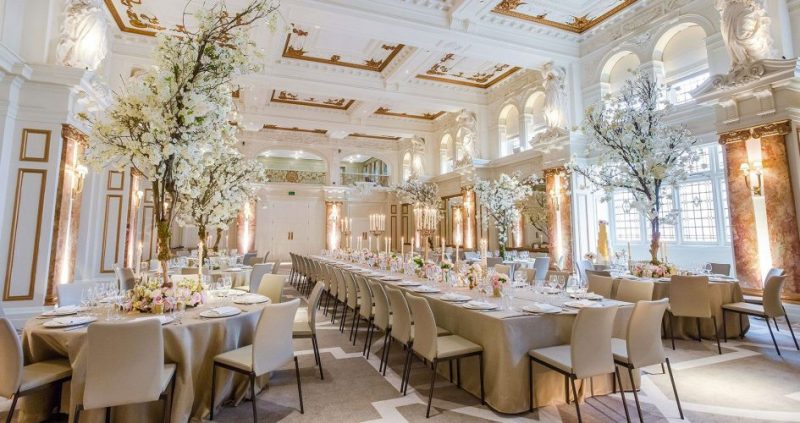 Delight your guests in the airy Palm Court
This showstopping space creates a real impact on your guests as they enter from the extravagant hallway. They'll first encounter the beautiful polished marble steps, then revolve between easing into comfortable clusters of seating, sipping on cocktails at the bar, and retreating into the open-air courtyards that bookend the room.
The dynamic floor levels throughout the room facilitate a convivial social scene at any time of day. Four large potted olive trees and numerous palms breathe further life into the room and draw the eye line towards the attractive glass ceiling. The opaque roof casts a warm glow into the space below, likening it to an interior garden. Palm Court is a unique venue to receive your guests for drinks and canapes before your ceremony or wedding breakfast in the adjacent Ballroom.
Capacity: 200 seated and 200 standing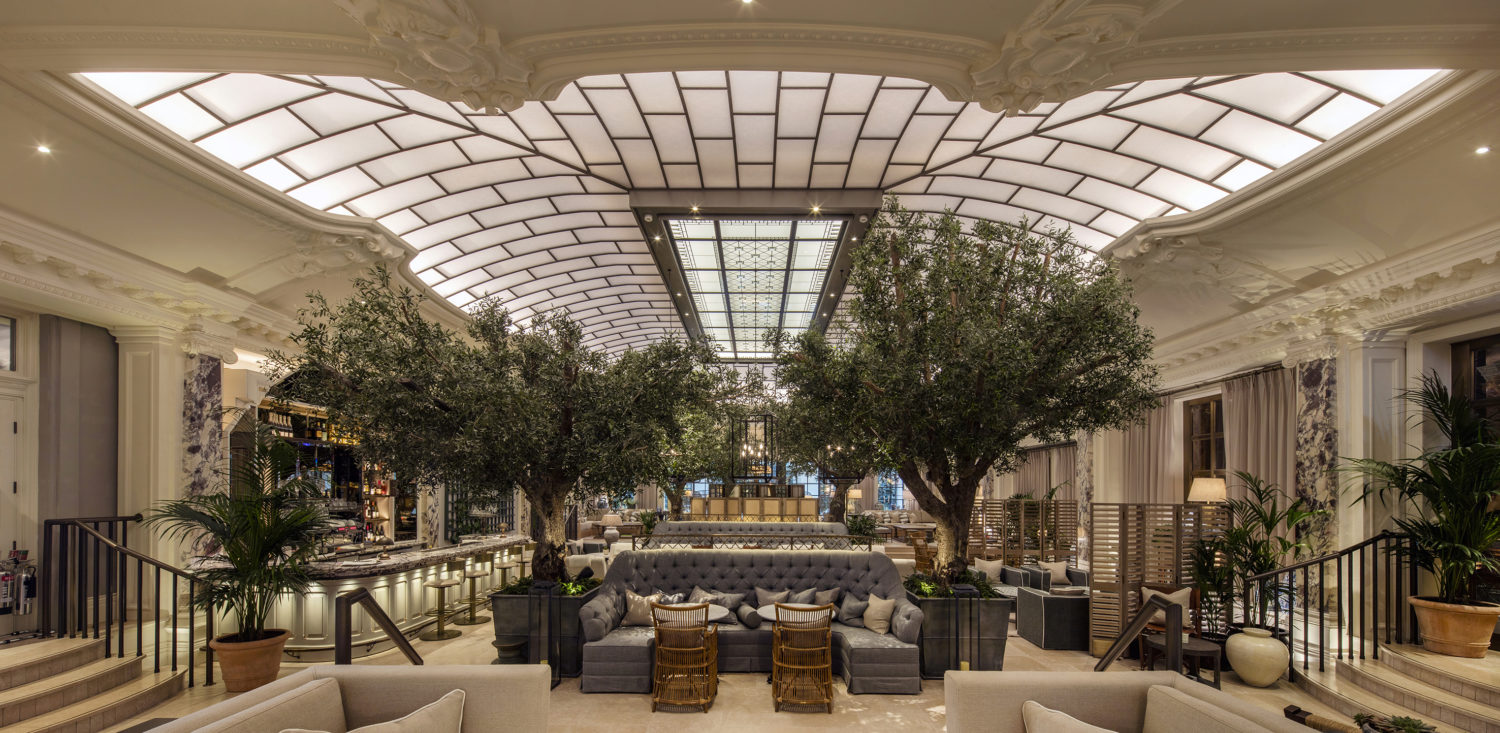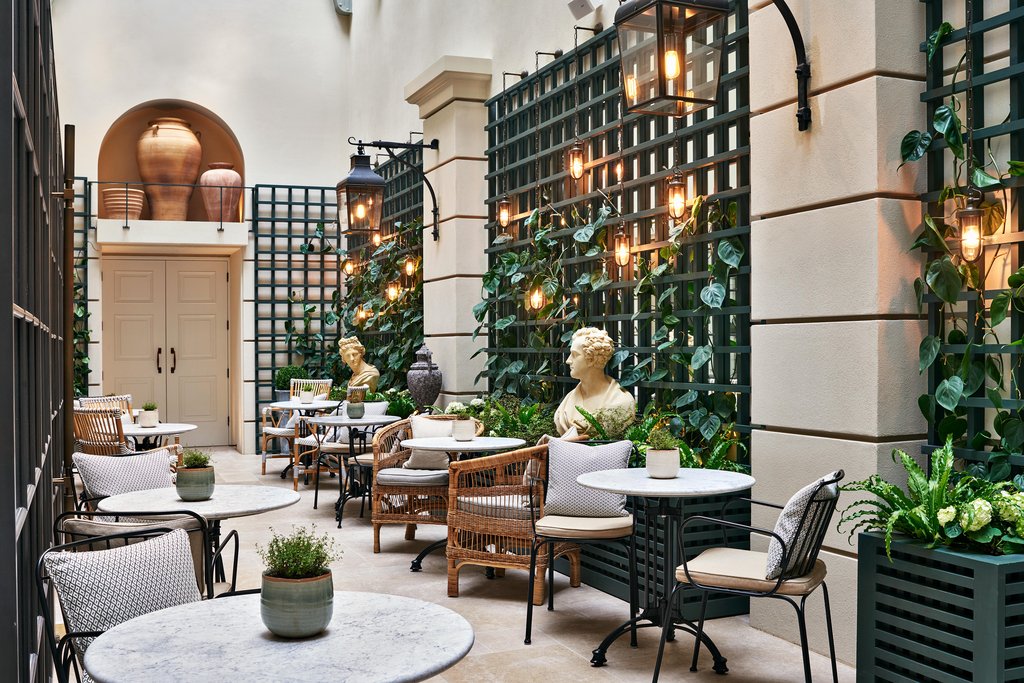 A delicious variety of bespoke in-house menus
The Kimpton Fitzroy London's in-house catering team will work passionately to provide a wedding breakfast that suits your palate and preferences. Their Executive Chef, Roger Olsson, has a Michelin star background, which naturally gives every dish a nuanced style and a robust flavour. Olsson and his team will adapt the seasonal British menu to suit religious and cultural requirements, and they are happy to work with external Kosher-only caterers on specific occasions. The wedding packages, as further explained below, have a variety of options to choose from, and any adjustments can be made at your exclusive menu tasting. All of the food and drink suppliers are thoughtfully sourced to upkeep the high quality that the hotel has gained an excellent reputation for. You can rest assured that your dedicated Kimpton Fitzroy London wedding coordinator and catering team will put all the plans in place to ensure your wedding breakfast exceeds all expectations.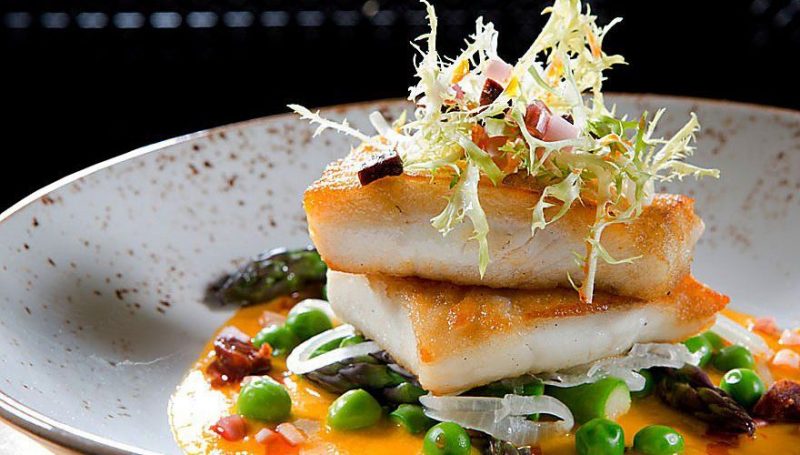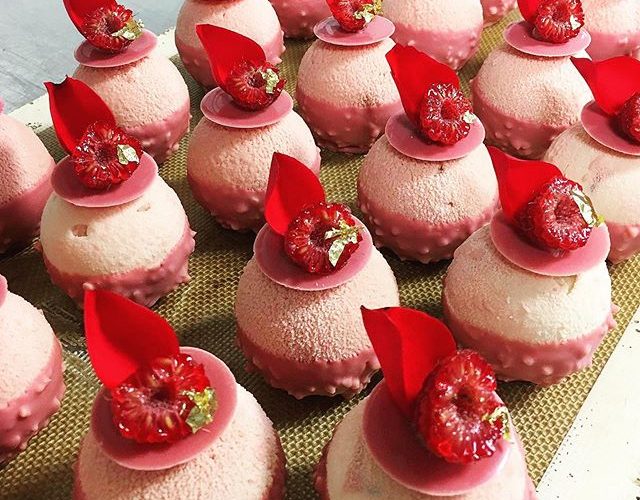 A literary location in the heart of Bloomsbury
Russell Square and Holborn tube stations are just a short walk from the Kimpton Fitzroy Wedding Venue London, providing hotel guests with unrivalled links to all other London areas such as Mayfair, Covent Garden, Marylebone and beyond. Bloomsbury itself is a creative hub, brimming with academic Universities and museums. With its prime positioning, you and your guests can make the most of your London stay, exploring quintessential sights and activities in the surrounding area. Opposite the Kimpton Fitzroy London is the tranquil gardens at Russell Square, which provide a welcoming slice of green amongst the thriving locale. It's always desirable to create characterful outdoor wedding photography and so this is your chance, just across the road.
Every wedding day should be as unique as you, and if you would like to do the ceremony in a church or Register Office there are plenty in the local vicinity that are easily accessible by a short walk or drive. Church of Christ The King is a delightful little chapel situated in Bloomsbury, neighbouring the UCL main campus, and St George's in Bloomsbury is another nearby option with striking 18th Century pillars at its entrance. If you're looking for other historical churches, St Giles-in-the-fields is a Palladian place of worship with a spire, and All Souls Langham Place is an ornate regency church designed by one of Britain's foremost architects, John Nash. Camden Register Office will also willingly arrange your ceremony, as well as other town halls subject to availability.
See all other amazing hotel wedding venues London.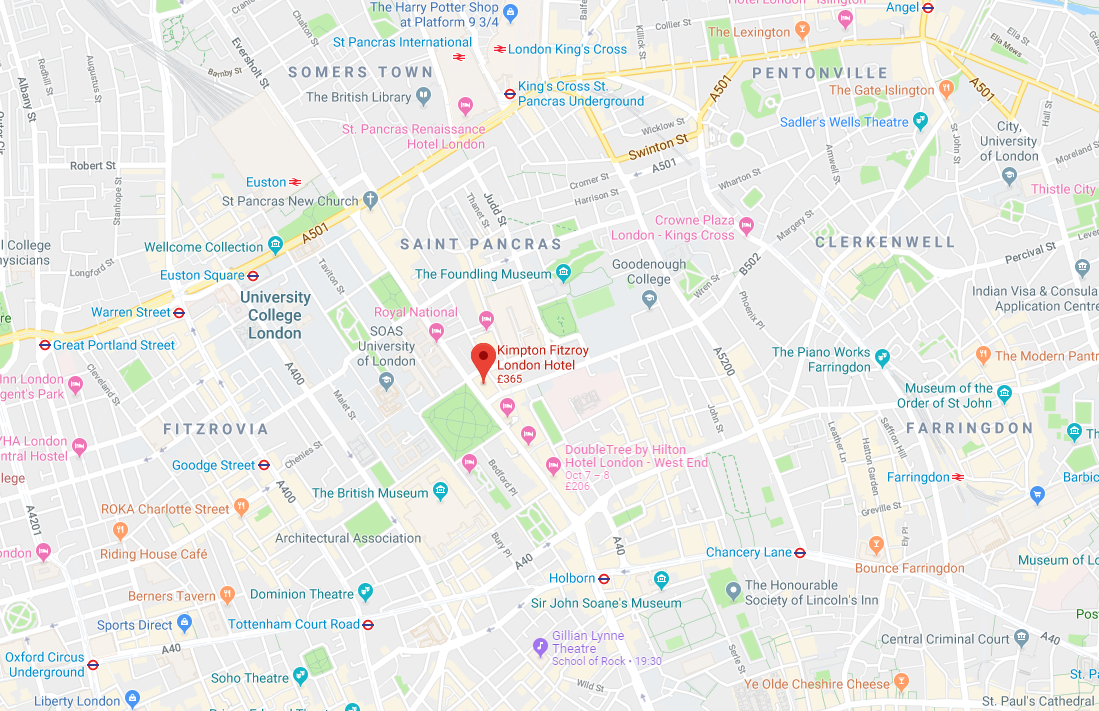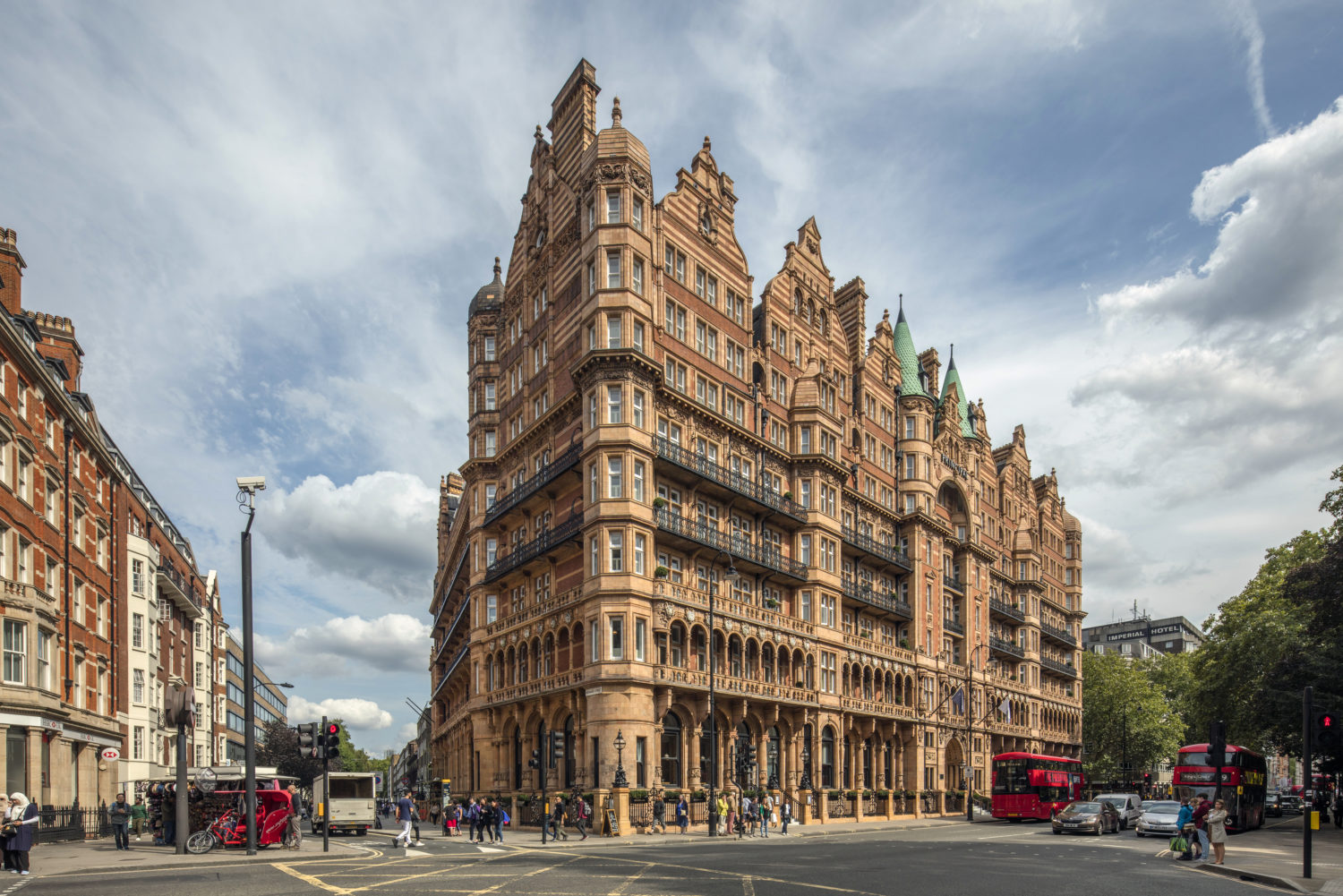 All-encompassing wedding packages
The Kimpton Fitzroy London has two luxurious wedding packages, with all the inclusions you need to host a spectacular wedding. The tiered packages start from £185 per person (including VAT and room hire), and their slightly different offerings allow you to prioritise certain aspects without losing sight of your budget. Another benefit of choosing Kimpton Fitzroy London for your wedding is its 334 deluxe guest rooms above. Booking rooms for your guests guarantees you a preferential rate, subject to date. It's such a treat for your guests to forget about the hassle of travelling home when they have cosy rooms to retreat to and rest up after dancing the night away. The Kimpton Fitzroy London is a spectacular, professionally organised wedding venue, so you can relax and enjoy every precious moment as a newly married couple.
Click here to book your viewing or request a quote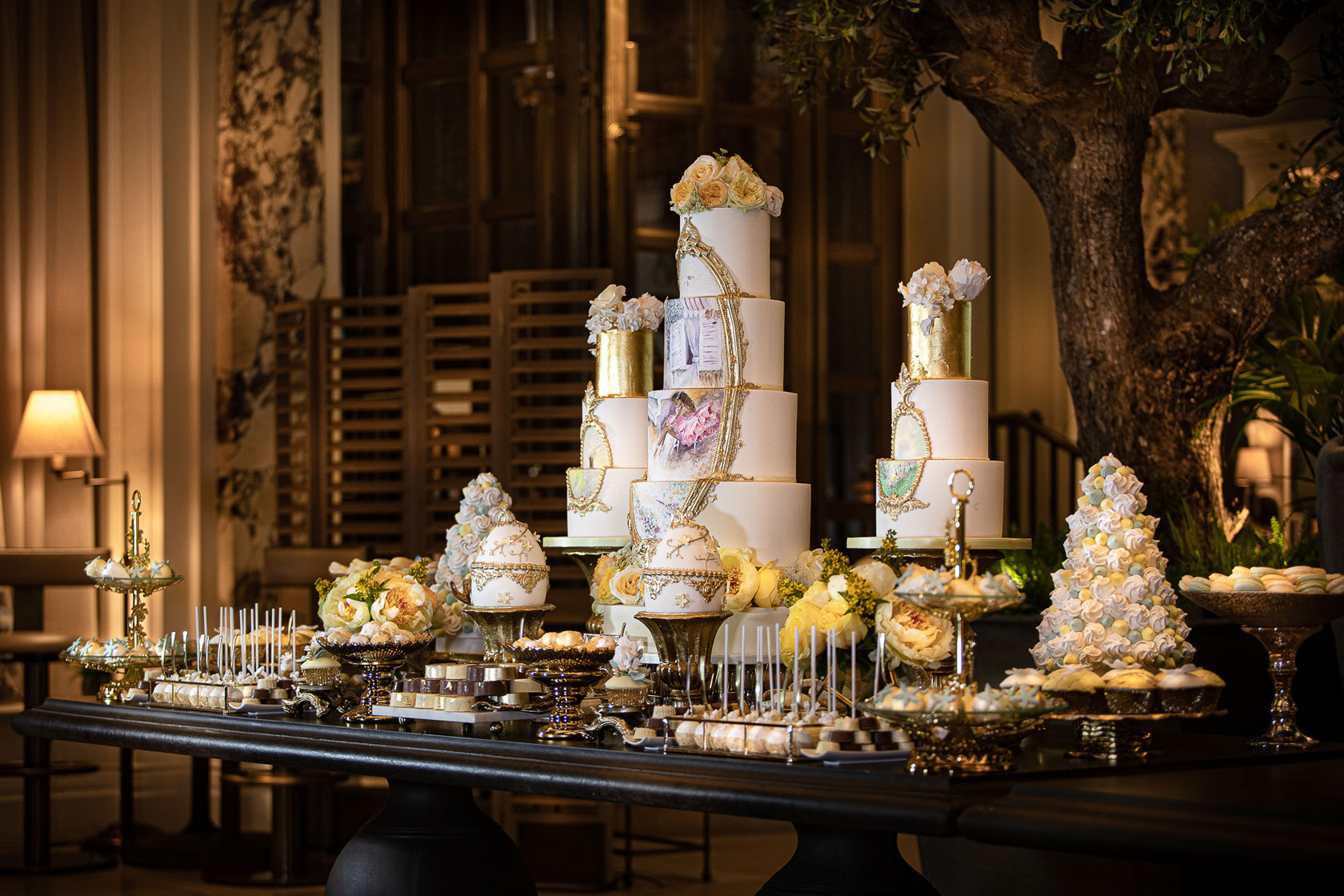 Testimonials from couples who hosted a Kimpton Fitzroy London wedding…