If you are seriously dating or engaged, chances are conversations with your significant other come quite easily. Talking about most topics is fun and enjoyable, as it allows you to learn a little bit more about each other. However, when it comes to a few topics you may avoid them due to a potential disagreement that may occur. This fact does not alter much once you are married, except of course that there are more things that you will disagree about.
When you are married, the differences that you have will only be accentuated, which is why you need to have the conversations about certain disagreeable topics prior to taking the leap. Before you get married, be sure to discuss the following topics.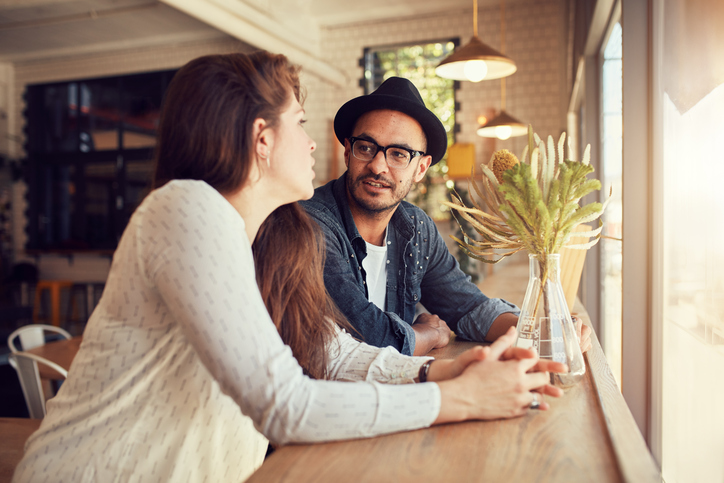 General questions
Prior to getting married, there are some general questions that you should discuss with each other about life for the present and future. Some of these questions include:
Why are you actually getting married? Is it due to a pregnancy, for financial security, being lonely or wanting to get out of a current situation? If so, these are not valid reasons to get married and the decision should be reevaluated.
What do you as a couple want to achieve in life?
What do you think that you will be doing in a period of thirty or even forty years?
How often does each partner drink?
Has either of you ever hit someone else?
How important is faithfulness in your relationship?
Family history questions
Another important area to cover prior to getting married is about each other's past. This can be extremely important in discovering each other's values and ideas about raising children. Some questions that should be covered include:
What was their childhood like?
Is your family very affectionate?
Will each other's families cause problems during the holiday season?
What are the values that each other want to bring into the marriage?
What are the qualities that you like and dislike about your family?
What are the qualities that you like and dislike about each other's family?
What are aspects of your parent's marriage that you like and dislike?
Questions regarding self-image
It is very important to discover how your future spouse views themselves. Those that are very negative or that have a poor self-image may bring these qualities into a marriage, which could be harmful to the entire union. Some questions that should be asked and discussed include:
How do you feel about yourself; how do you describe yourself?
How do you believe that your future spouse views you?
Are you a very jealous person?
Do you have any trust issues or do you feel insecure?
Is affirmation very important to you?
How well do you accept compliments?
Do you listen well to each other?
Is it important to know about each other's mental and physical histories?
How important is taking care of yourself?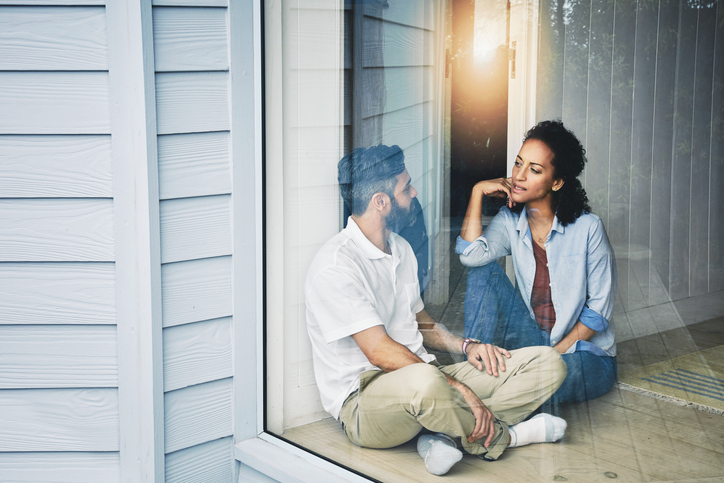 Questions regarding chores and day to day life
While the other topics discussed are very important and can become intense, the next set of topics is not as serious, but important to be discussed prior to being married. These are questions regarding chores and day to day life. Some of the items to discuss include the following:
Are you willing to clean the toilet?
How do you plan to divide the daily household chores?
What are the expectations of how you will spend any of your free time?
What will you want to do on your day's off?
Do you think that everything should be done together?
Are you willing to allow the other person to pursue their own personal interests?
Would you be willing to allow each other to go out with your friends on occasion?
How will you ensure that you have plenty of quality time with each other?
How much time do you plan to spend with each other's families?
The simple fact is that conflicts that occur over domestic duties and chores that need to be done around the home is only second to conflicts over money or financial issues in a marriage. The primary factor to remember is that you should not ask your spouse to help out, which only sets the stage for you to have to complete all of the duties. Instead, develop an understood system with your spouse so you each know what duties you are responsible for.
Financial and money issues to discuss
Money and financial issues are the number one cause of disagreements and fights in marriages, which is why it is important to have these discussions prior to getting married. If you know where each other stands on money, saving and other financial factors chances are you will reduce the potential for an argument. Some important topics to discuss regarding money and finances prior to getting married are highlighted here.
Are you able to discuss money?
What are your thoughts on a prenuptial agreement?
When it comes to money do you consider yourself a spender or a saver?
Do you want to develop a budget?
What type of checking accounts do you want to have: joint, separate or both?
Who is going to be the one responsible for ensuring that all bills are paid in a timely manner?
Is going to the movies or being able to go on vacation annually a luxury or a necessity in your opinion?
How much do you owe in debts and what are your current assets?
Where does all of your money go?
What are your financial goals for the future?
Are you entering the marriage with any outstanding debts or fines?
What are your future plans for the purchase of a home?
It is essential that you sit down and discuss money and financial issues with your future spouse. This will help to prevent huge disagreements later on.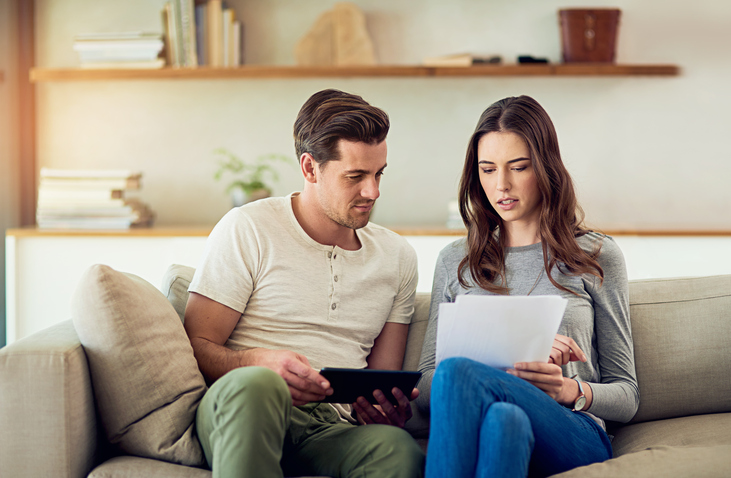 Issues regarding starting a family and parenting
A big part of getting married is starting a family. It is essential that you discuss factors in regards to this topic to ensure that you have the same views on having a family, prior to getting married. If you wind up getting married prior to having these discussions, you may find that you do not share the same views, which may be the cause of a divorce down the line. Some questions to discuss include:
Are children something that you want?
If yes, how many children do you want?
How long do you want to be married prior to having children?
What type of parent do you believe that you will be?
What is your philosophy on parenting?
Will one of you stay home once you have children?
What are your thoughts on adoption?
Do you already have children?
Your views on spirituality and religion
Another important factor that can impact your marriage is each other's religion and spiritual beliefs. Even if you do not share the same views, understanding and accepting each other's is very important and should be discussed prior to saying "I do."
Is religion an important part of your life?
Are spirituality and faith important for the success of your marriage?
How will you raise your children in regards to your faith?
Are you willing to compromise and change your faith to what your spouse believes?
Conflict resolution abilities
Prior to getting married you should discuss your conflict resolution skills and how you will handle arguments when they occur. Even the happiest of marriages will have some disagreements, which is why discussing your conflict resolution skills is so important.
How do you plan to make decisions with each other?
Are you willing to face disagreements or would you rather avoid conflict?
Are there issues in your relationships that you should deal with prior to marriage?
Are you able to handle conflict well?
What differences do you have?
Do you expect your future spouse to change?
Are you able to forgive?
The fact is that a marriage is a joining of two people, which means that you must embrace all of your partner's beliefs, flaws and values. Discussing these things prior to marriage will help you avoid large disagreements after marriage.