Dessert tables are becoming increasingly popular at weddings, because who needs just one dessert when you can have seven to choose from?! Dessert tables usually consist of a buffet style serving of treats for guests to choose from. This is a great way to get friends or family to chip in and help a DIY wedding budget stretch a little further. Stuck for dessert inspiration? Check out our wedding dessert table ideas below and start imagining the most calorific ways to celebrate on your wedding day!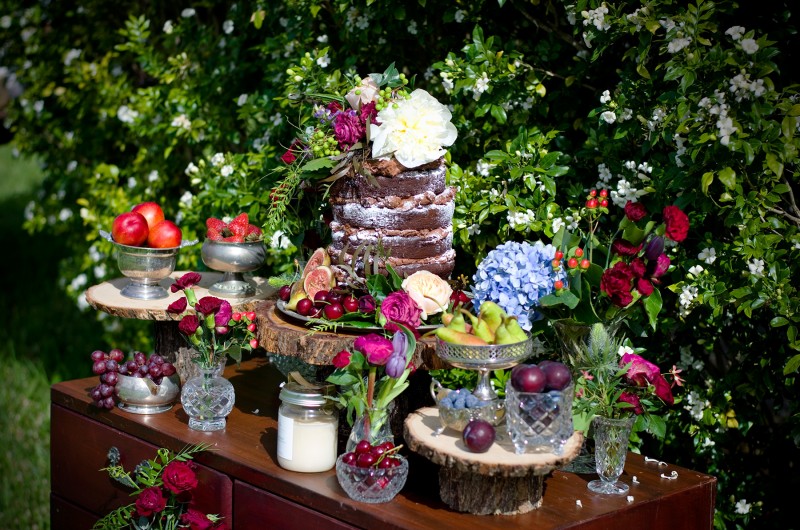 A donut station
While cupcakes used to be a novelty, they are now becoming a bit of a wedding staple. Think a little more creatively and provide a heaving display of donuts in all your favourite flavours. Mini donuts on sticks give a relaxed fun fair vibe while personalised donuts decorated with your initials lend a romantic touch.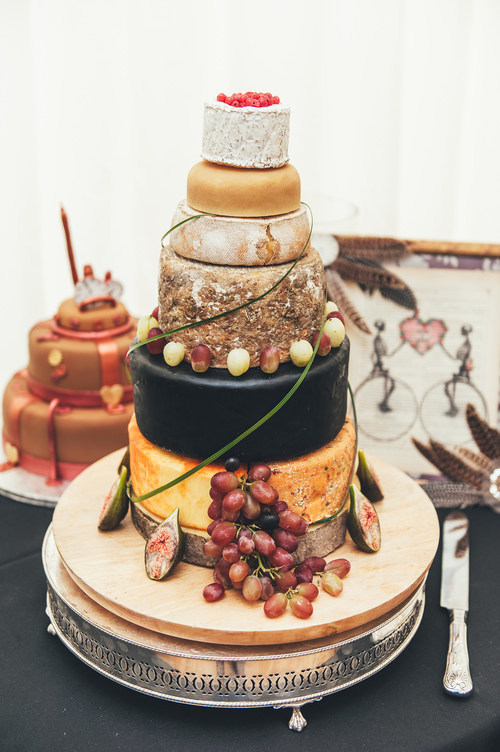 Cheese, cheese and more cheese
If you don't have a sweet tooth, then perhaps forego the sugary treats. Instead choose a whole table stuffed with delicious cheese, chutneys, and savoury options. Cheese and biscuits are the perfect nibbles for guests to keep coming back to throughout the reception. Want to go all the way with a cheese option? Pick a wedding cake made entirely of the yellow stuff!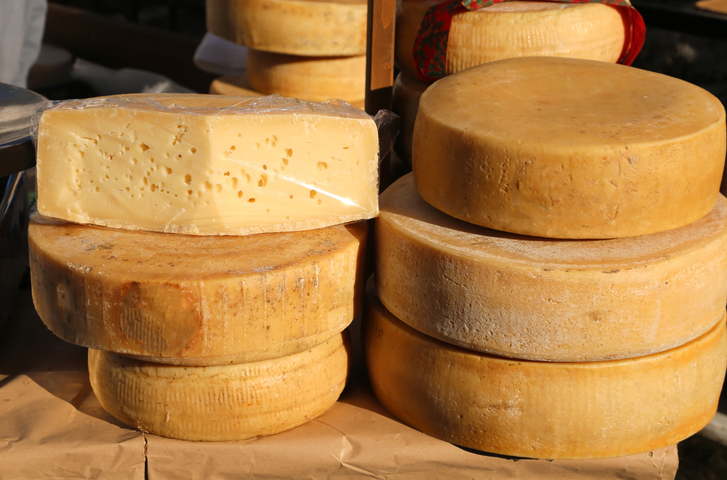 French Patisserie
No one does elegant quite like the French, and a display of intricately designed patisserie will look stunning at any wedding. Think macarons, eclairs, and tarts to make up a display fit for a Paris window. If you're feeling adventurous consider a Croquembouche, a tower of choux pastry and sugar work that makes a stunning centrepiece.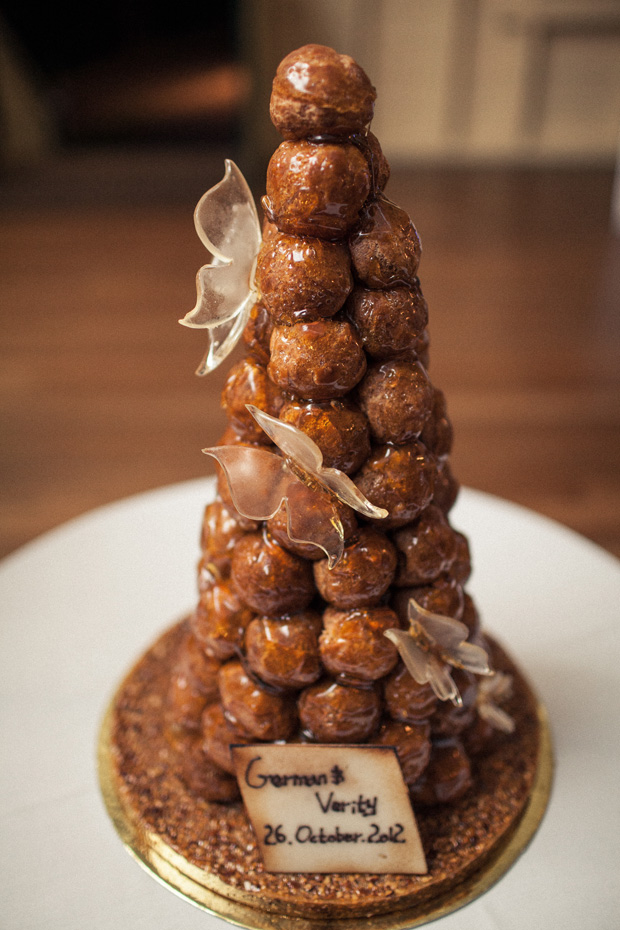 A chocoholics dream
Do you always go for the chocolate option on the menu? If you're a self-confessed chocoholic, then go with what you love on your wedding day. From a chocolate fountain to cupcakes, truffles, and cookies, you can take this idea any way you choose, as long as your way involves lots and lots of chocolate!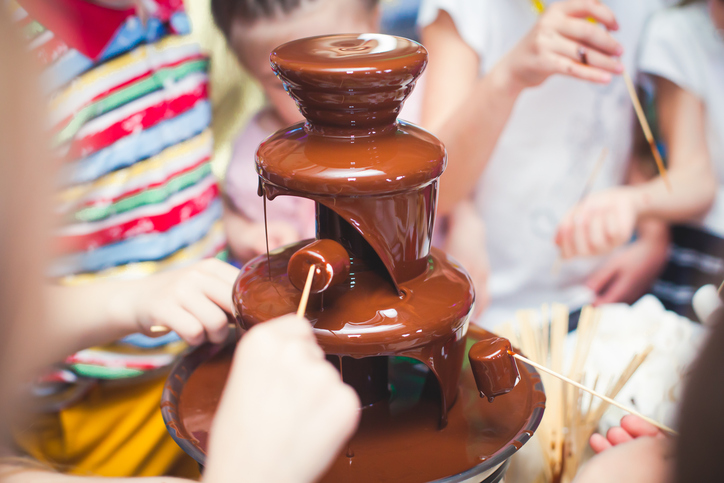 Retro sweet shop
Vintage style weddings work well with this idea. Fill old fashioned jars with gobstoppers, penny chews and all manner of sugary good stuff. Now, up the kitsch appeal and double as wedding favours by providing paper bags for guests to fill with their favourite sweets, hand written labels, and vintage sweet scoops.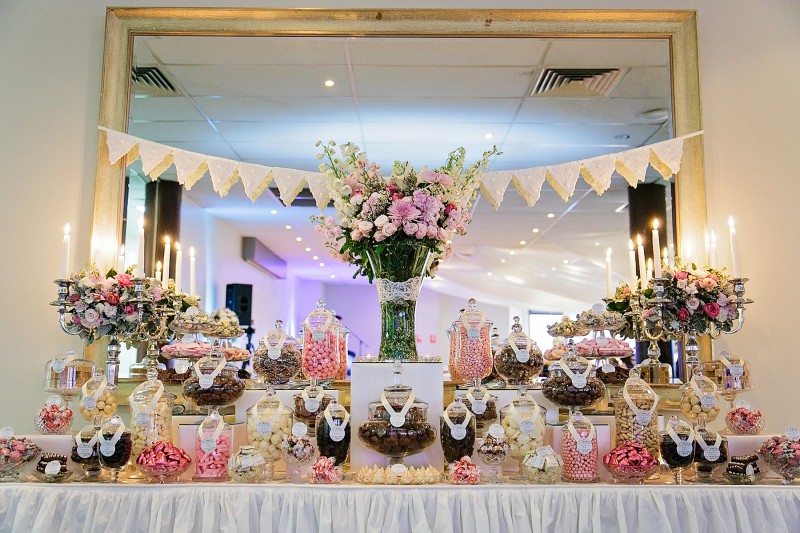 Friends and family bake off
If your wedding budget is tight or you happen to come from a family of master bakers, this is a lovely way to add a personal touch to your dessert table. Ask guests to bring their signature dessert to serve at your wedding while you provide beautiful cake stands and serving dishes to make pudding something special.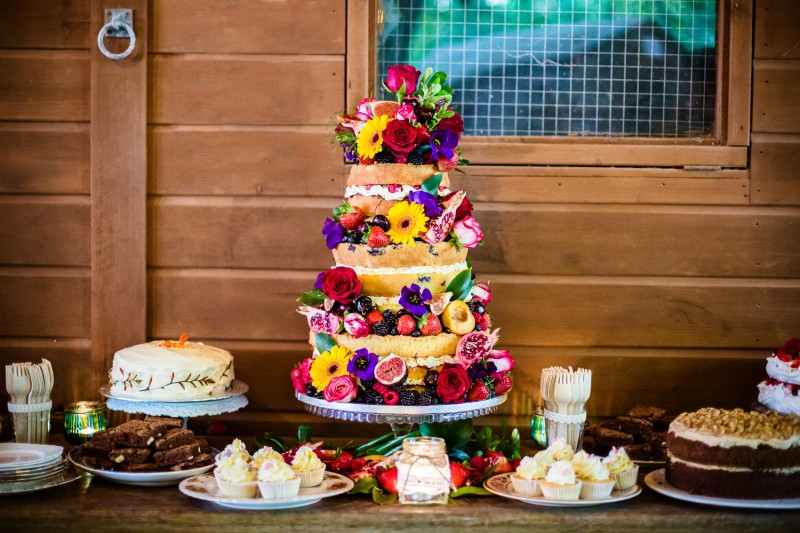 Coffee and cake
What goes better than a well-brewed cup of coffee and a slice of cake? Indulge your guest's love of a great mocha with a fancy coffee-making kit and a selection of delicious cakes. If you have a number of guests who don't drink alcohol, this is a lovely way to ensure they have a special drink to enjoy. Choose sticky, dark cakes like walnut and ginger to match the aroma of the coffee.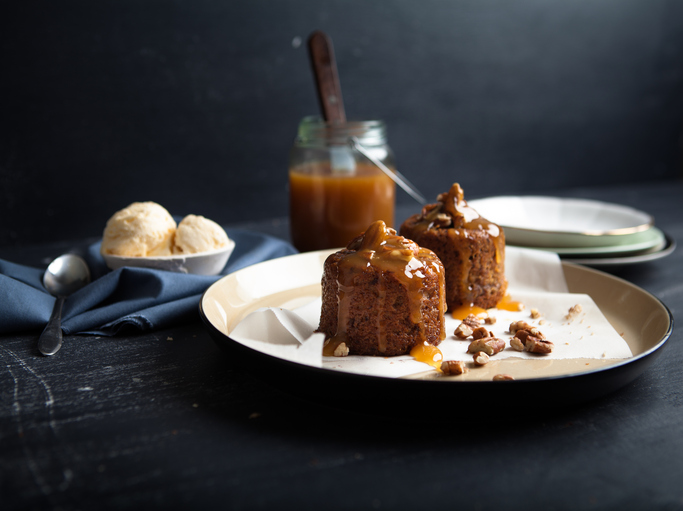 An English tea party
Nothing is more suited to a traditional spring wedding than a dainty English tea party. Serve shortbread and Victoria Sponge alongside fine china teapots and cups. You can pick these up for a steal at most charity shops. Embrace the theme with doilies, a traditional gingham table cloth, and fragrant earl grey.
An ice cream bar
Want to see the adults get as excited as the kids at your wedding? Provide them with an ice cream machine, and watch them queue across the dance floor for a whippy dessert. You can go mad with toppings, cones, and sauces, meaning each guest creates a completely individual dessert. Just ensure the grown-ups leave a little something for the kids to enjoy!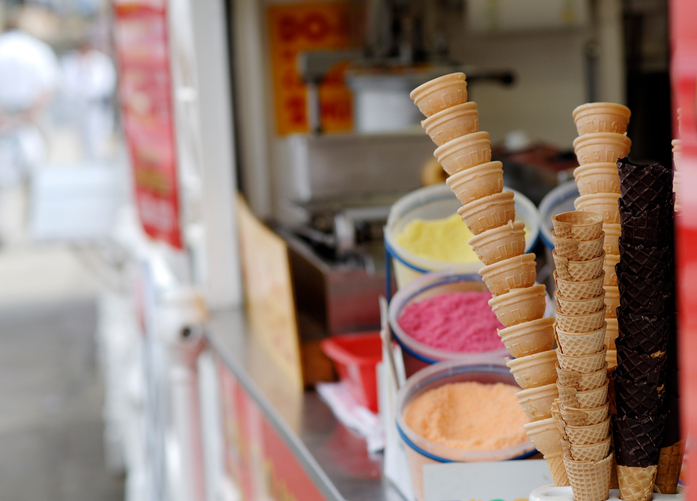 Ensure your dessert table tells your story by including the things that you love most as a couple. If you can't decide on something you both love then create his and hers desserts tables to showcase all your favourites sweet things!