I don't know about you guys, but I know plenty of couples are a little bit inseparable. Some couples crave time alone; others just can't get enough of each other. So if you're in the latter category then you may want to consider have a combined hen's and buck's night, also known as the 'huck's party'.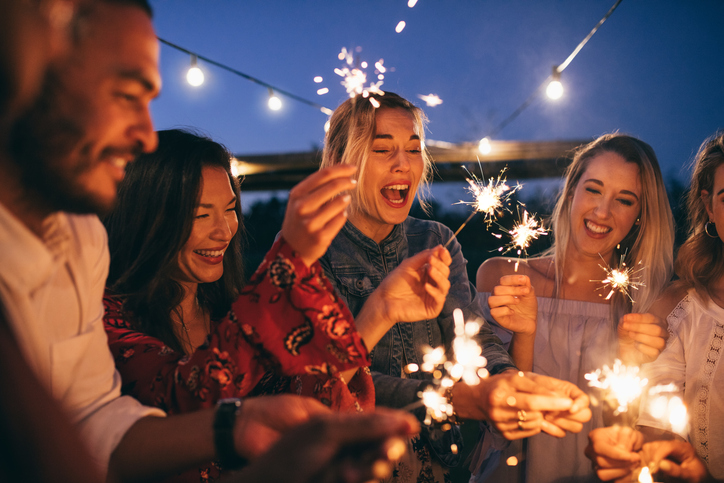 The basics:
What is a combined hen's and buck's party?
At a huck's party, the rules are that anyone the bride or groom were planning on inviting to their own celebration is now invited to this joint one. This party happens in lieu of separate ones and it's mostly for couples who share the same friends, or as we've previously said, those who just can't get enough of each other.
Huck's parties are also great for saving a little money and for couples who don't have too much spare time to plan two gatherings. If you do happen to share some of the same friends and you each wanted them to come to your party, then your friends might not be able to make it to both. The huck's party just makes everything easier, for everyone involved!
Plus, if you've already been living together as a couple, the whole celebration to mark the ending of single life may not resonate with you. Living with someone in a committed, long-term relationship is essentially marriage anyway. Some couples would rather celebrate a new chapter with their partner's by their side over an ending of their 'singledom', with their friends.
Who should we invite?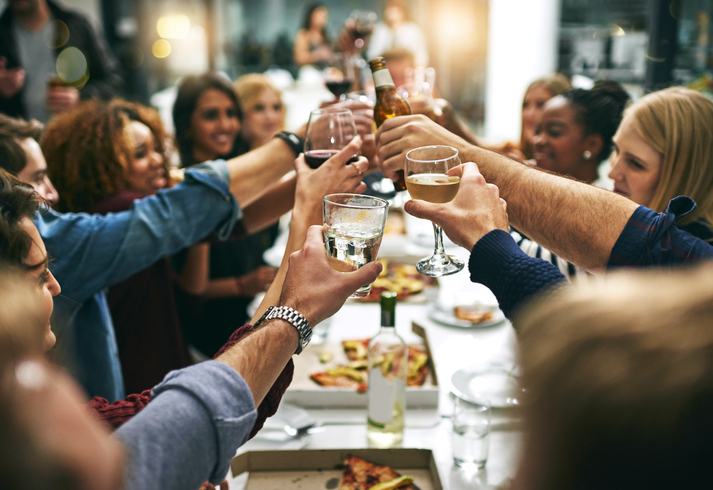 The huck's party can be as big or small as you like, so just invite anyone you feel you want to celebrate your upcoming marriage with. If it's going to be quite an active or wild day, maybe leave off your grandparents, but for a dignified dinner, then everyone can come.
Ideas for your huck's party:
As couples traditionally celebrate solo, you may need some help to nail this joint party thing. Here are 7 ideas to get you started.
Outdoor movie night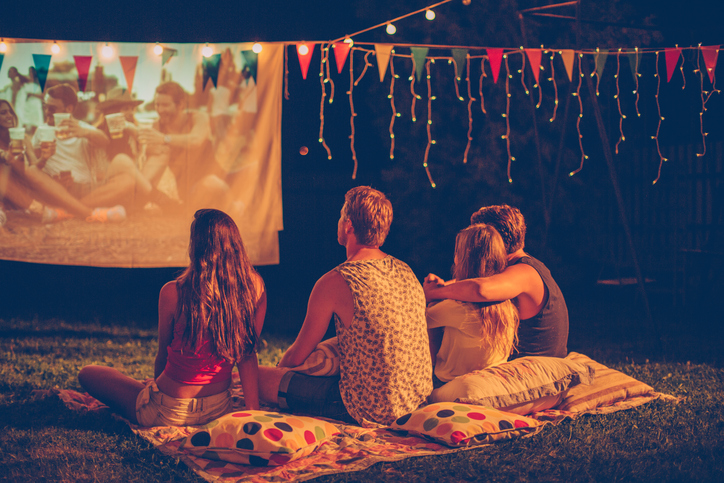 If you happen to be getting married soonish, or next spring or summer, then you may want to consider an outdoor movie night as your joint celebration. Everyone loves movies and this is a great way to entertain a bigger group of people. You could either hire out a public space or an already established outdoor cinema for the night. Or consider, hiring a movie projector, putting up a screen, stringing up fairy lights in your backyard, or parent's backyard and putting down lots of rugs and cushions to make your own cinema. You could even hire food trucks to make it feel really authentic or make a bunch of food yourselves.
Have your own festival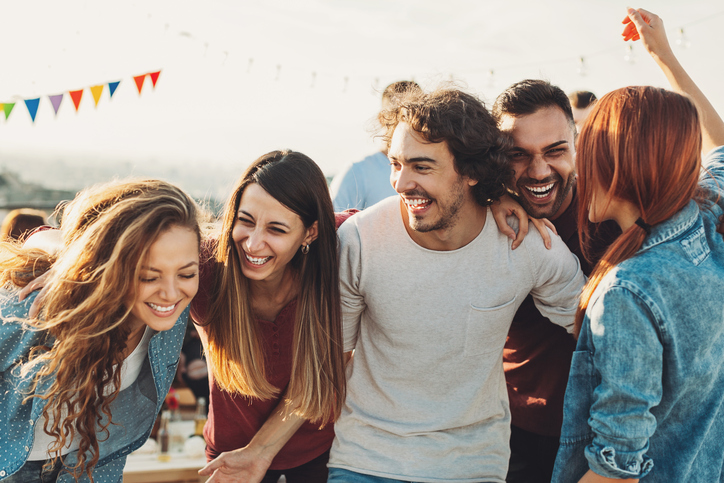 By this, we don't mean a music festival. We mean a full-on day and night of celebrations where you do everything you both always dreamed of doing for your hen's or buck's. We're talking making flower crowns, life drawing, laser tag, paint ball, a cooking class, high tea, dancing and a big dinner. Anything you want can be on the schedule, but the catch is everyone comes along to all of the events and has the best time ever. Then you can all finish off with dinner at your favourite restaurant or take-out and video/ board games back at your place.
Themed dinner and drinks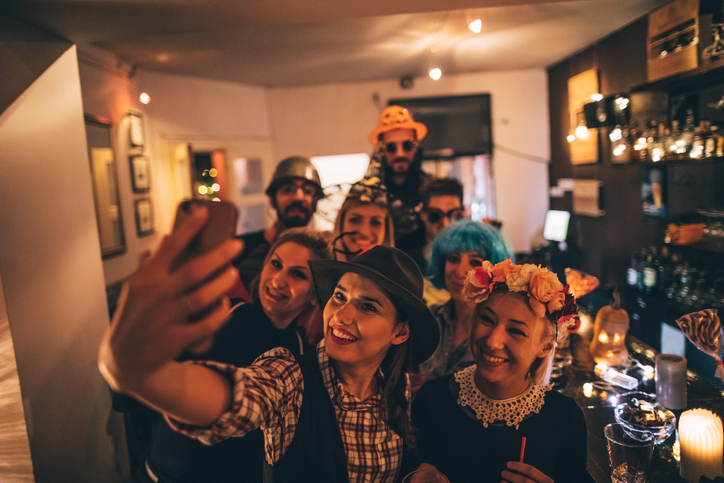 Going out for dinner is always fun. So why not have a perfect dinner and drinks with all of your pals as your celebration? If you do this as a group quite a lot, then consider making the evening a little different by adding in a particular theme. This could be something that corresponds to your wedding theme, like if you're planning on having a vintage wedding, you could all dress up in vintage clothes for dinner and go somewhere super fancy.
Or say you both love food, you could have a food party where everyone comes as a food. It sounds weird, but I went to one once where someone dressed up as a big California roll. It was amazing. If you don't want to wear your crazy outfits at a normal restaurant, then book a venue and have the meal catered instead.
Get active together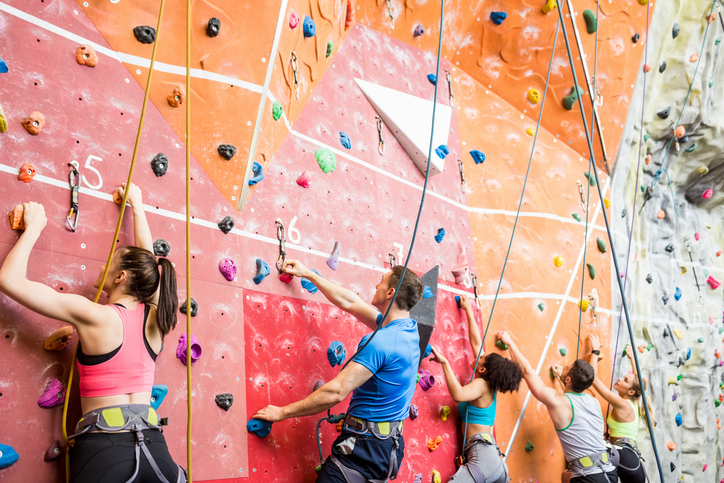 If you're both pretty active, then consider a day of adventure where you all do something a bit wild. You could do something really active like going zip-lining, rock climbing or having a game of paintball. Or consider just having a few drinks and playing a few games of lawn bowls or having a table tennis tournament.
Have an afternoon barbeque or pool/ beach party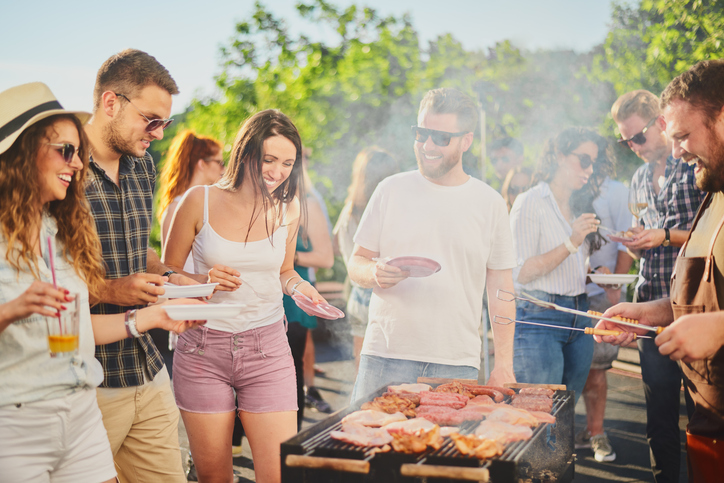 Again, this one only works if you're got great weather, which we do at the moment. Have all of your friends over for a perfect afternoon of drinks, barbecued meats and if it's warm, swims in the pool or at the beach. Have all of your favourite tunes playing and just relax and chat with your nearest and dearest.
Escape room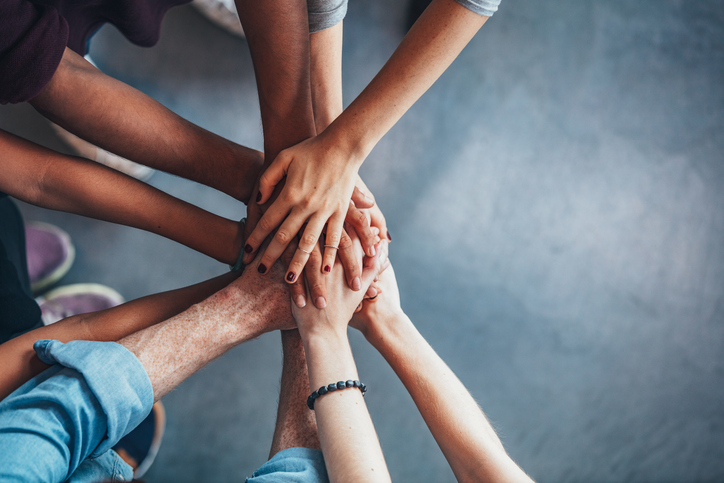 A great group activity is the very popular, escape room. The best thing about escape rooms is that they're often aimed at big groups and groups tend to get discounted tickets. And you don't have to pick a scary one either if you aren't into that. There are plenty of problem-solving ones that have riddles and clues to figure out instead.
Take a trip down memory lane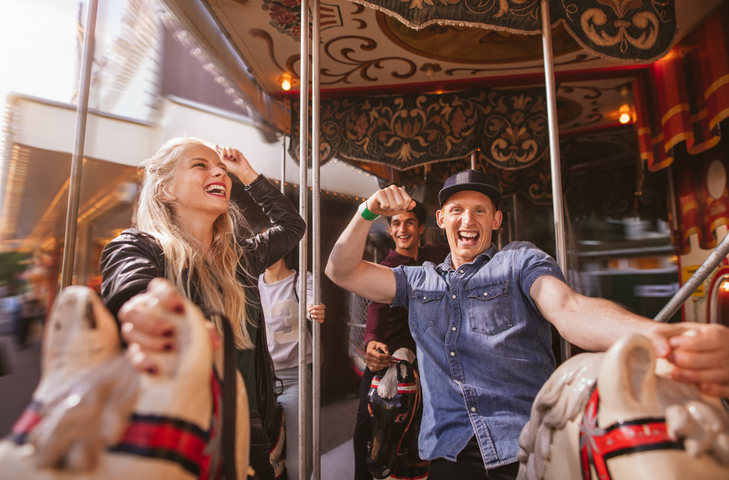 Even your closest friends may not know what places stand out in your mind as being the truly significant ones in your relationship with your partner. For some it may a theme park where they first kissed. For others it may be the university or town where they first met and dated. You could even pick where you got engaged. Whatever it may be, organise a day or night out at this significant place and bring everyone along. You will feel super connected to your partner and happy to be sharing the memory with your friends. This can be literally anything so get thinking!