Nothing adds character and style to your wedding like an authentic vintage wedding dress. Many brides are looking to recapture the magic of days gone by, and are searching for vintage wedding dresses from as far back as the 1920s. Here are a few top tips if a vintage wedding dress is top of your wish list.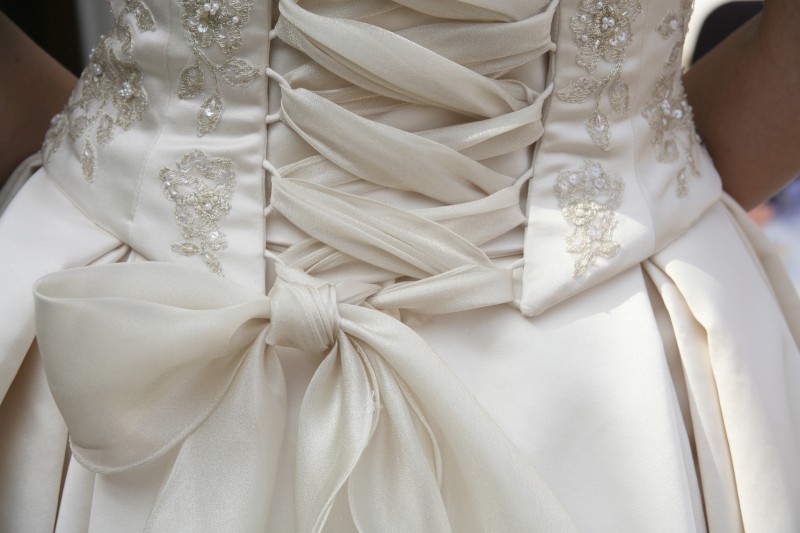 Your dress should your complement your theme
Vintage themed weddings are still growing in popularity. A vintage dress will be the icing on the cake of any well-considered wedding theme. Perhaps though you have found a perfect period gown before even planning your day. Use this as the basis for the rest of your design.
Your vintage dress could be a family heirloom
By wearing the dress of your mother, grandmother or even mother-in-law, your day instantly becomes even more personal. Take a moment before you start scouring vintage shops for your perfect dress to ask your relatives to see if they still have their dresses and the chances of you slipping into their gown. This can be a perfect option for a shoestring wedding should your relative allow you to use the dress for free. Just factor in the alterations.
Don't trust the dress size on your vintage dress
Not only have dress sizes changed over time but so has the average body shape and size. Because of this, stumbling upon a vintage dress that fits you perfectly will always be difficult, so take your measurements and keep them at hand.
For this reason, it is always going to be preferable to buy a bigger size so alterations are easier to make. It is difficult to match fabric to that of a dress a few decades old, so it's tricky to sow extra panels into a gown to make it larger. As a consequence, the golden rule is to always buy bigger.
Once you've had the gown altered, you'll need a final fitting to make sure everything is just right. Move around in your dress to make sure you are relaxed and at ease before you walk down the aisle. Should you need further changes, a good seamstress will be able to make small tweaks.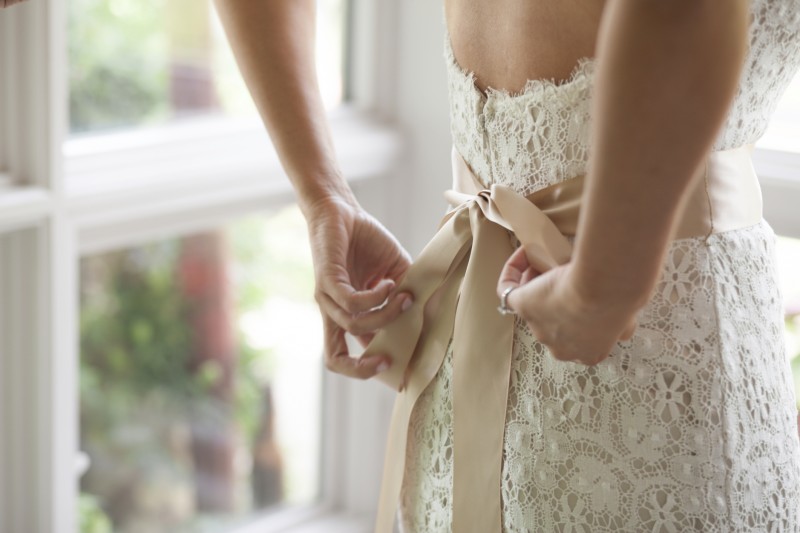 Don't forget the cleaning costs of your vintage gown
You probably want to have your vintage wedding dress cleaned before your wedding. Make sure you take your garment to a specialist cleaners that specialises in vintage fabrics. Though this may well be expensive, it will ensure that you feel comfortable in the item on your big day.
Why not consider a vintage inspired dress?
Do not feel as though your wedding dress has to be vintage, as you may find a reproduction piece that is a more suitable alternative. The key benefit is that more modern vintage-esque dresses will be made with today's woman in mind cutting out any need for all-over alterations.  It will also be more robust and less likely to tear should you trip or catch it on something.
Use Easy Weddings to connect with your dream wedding suppliers.
Browse the directory and start planning today!