Of course the most important thing about being on honeymoon is spending time with your new hubby, but if your hotel or airline wants to throw in some newlywed perks you're never going to complain! Here are a few tips on getting those newlywed perks:

It's always worth asking
Don't be shy about asking for upgrades and extras, especially if you've booked the trip yourselves rather than using a travel agent. Do remember to ask politely though. A mischievous grin might help to get you those extras; getting stroppy certainly won't. If you book your honeymoon through a travel company they should be able to outline the type of perks your hotel or resort tends to offer honeymooners, and they can check on your behalf.
Be realistic
Upgrades will always depend on availability, so if you're travelling during the peak holiday times for your particular destination, you will be less likely to get those extras. If your airline won't upgrade you to business class for free, check whether they'll do it for a reduced rate. It will still cost you but if you're going on a long distance flight the increase in comfort may be worth the cost.
Look the part
It may sound elitist but hotels and airlines are more likely to upgrade you if you are elegantly dressed with designer luggage. We know sitting on a plane is much more relaxing in your cargo pants, but you can always put those in your on board luggage and change once you're on the plane.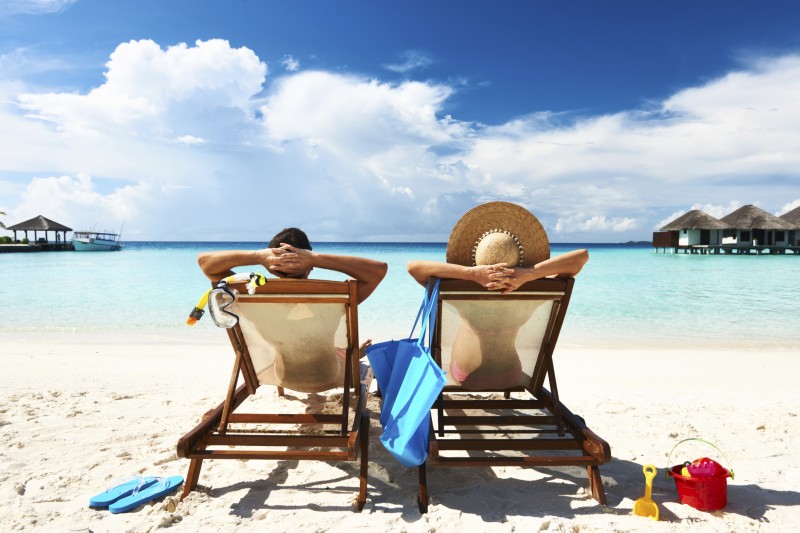 Be prepared
Carry a copy of your marriage certificate with you to show you qualify for perks. Only get it out when asked for it, however. You'll feel a bit daft if you pompously wave it at the check-in desk only to be informed your airline doesn't do honeymoon extras.
Discuss strategy
Before you set off on honeymoon talk about how you will handle newlywed perks. It won't be a brilliant beginning to the marriage if one partner is dying of embarrassment while the other is repeatedly asking for freebies, so agree whether you will ask at every opportunity, or just take what you are offered.
Don't expect upgrades
Don't rely on perks and extras to make your honeymoon special. Honeymoon perks should be lovely little surprises that add magic to the holiday, not something you are relying and will be disappointed if you don't get. If you have your heart set on travelling business class, or sleeping in a fabulous hotel suite, you may just have to take it on the chin and book what you want.
Use Easy Weddings to connect with your dream wedding suppliers.
Browse the directory and start planning today!