When it comes to a honeymoon, many of us dream of exotic locations with white sandy beaches or exciting far-off city scapes. I would say that there wouldn't be many of us who dream of honeymooning in their home country, but have you really considered it? The UK is an awesome country made up of wonderfully varied cities and towns, all with lots to see and do. Plus, you'll save a bucket-load by honeymooning at home. So for the budget-savvy honeymooners who want to explore the UK, stick around to find out more about what our amazing country has to offer. Here is our guide to honeymooning at home:
Edinburgh, Scotland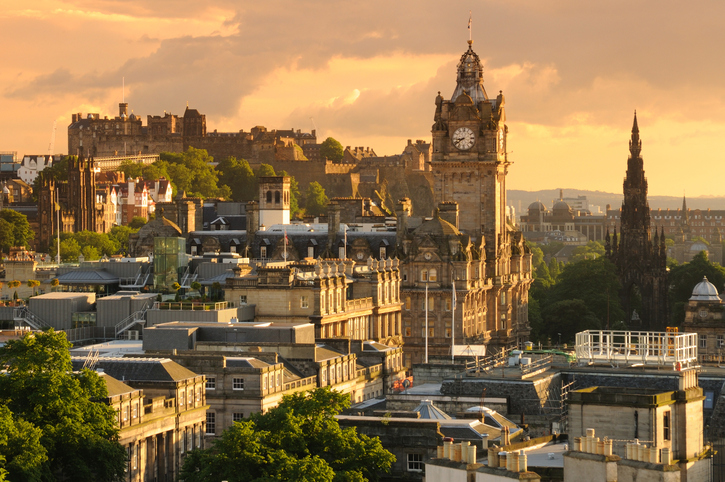 Scotland's capital would be ideal for honeymooners who are looking to indulge in some good food and alcohol. And by alcohol, I mean whisky. Edinburgh is truly unique. One side of this unusual city, known as the Old Town dates back to medieval times, while the other part, the New Town, dates back to the 18th century. With a 12th century castle looming over the whole city, Edinburgh is perfect for couples who are looking for a bit of history, great shopping, an excellent selection of food and those all-important whiskies.
Manchester, England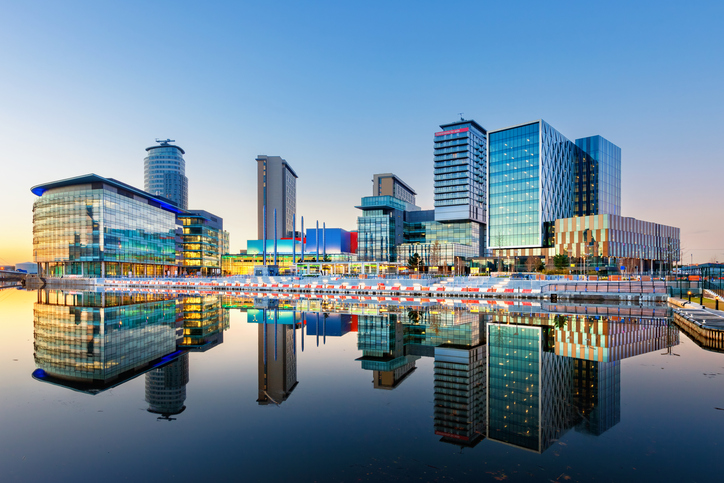 If you're after a cool city to spend your honeymoon in and you've already been and done London, then a great choice is Manchester. Known for its thriving music scene, Manchester is a vibrant city with a lot to offer honeymooners. No, it's not exactly romantic, but some of us want fun over romance anyway. Manchester is ideal for vegan couples as they have a huge selection of vegan restaurants. For great vintage shopping, vegan food, music, dance and theatre, plus some awesome pubs, Manchester would be a great option for your alternative honeymoon.
Isle of Lewis, Scotland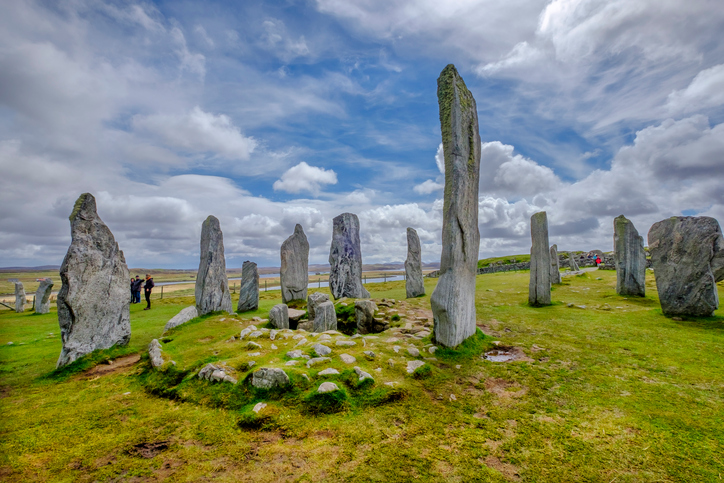 When I think of a honeymoon, I think of beaches with white sand. However, this image often doesn't spring to mind when thinking about beaches in the UK. Britain's beaches tend to be made up of rocks, which for those craving sand just won't do. But did you know that on Scotland's Isle of Lewis there are stunning stretches of coastline with clean, white sand? The Isle of Lewis has some of the UK's most beautiful beaches and they're not often overpopulated like so many overseas beaches are. So for charming seaside settlements, excellent fish and chips, and the white sandy beaches to top it all off, why not head over to the Isle of Lewis.
The Lake District, England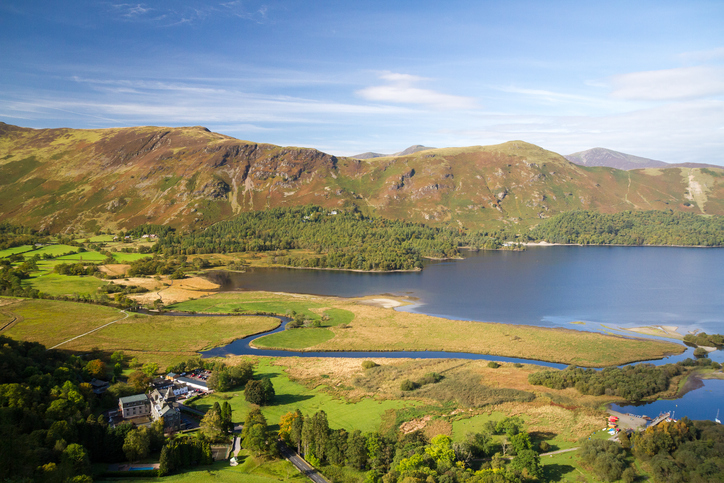 For some of us, a honeymoon isn't a honeymoon without beautiful scenery. When I think of beautiful scenery in the UK, I think of the Lake District. Famous for being the home of artist and author, Beatrix Potter, the Lake District is a beautiful and romantic place to come and celebrate your new marriage. Explore chocolate-box towns like Bowness-on-Windermere and Hawkshead, visit Beatrix Potter's house and garden, drink a pint at the many historic wonky pubs, take a lake cruise on Lake Windermere or even go zip lining through the trees at Grizedale Forest.
London, England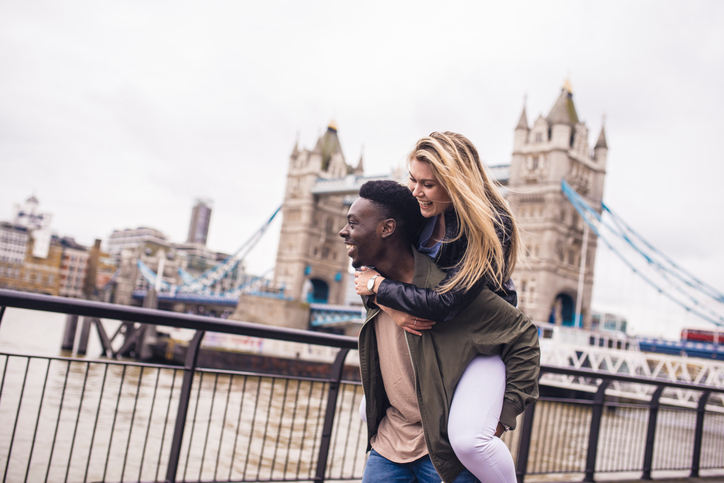 An obvious choice for an activity-filled honeymoon would be London. Perhaps you've written off London because you've been before for a gig or two, or for the occasional day out but have you actually seen London? Have you explored all its wonderful museums? What about the Tower of London or Westminster Abbey? Both are great places to visit and are often bypassed by those who live in this exciting city. And then there's the theatre and music. London is alive with things to do and see. You'll never be bored in London. Also known for its huge selection of high end restaurants, many with the famed Michelin stars, London is ideal for foodies who want to spoilt for choice for activities. And if you're concerned with the lack of romance, don't be. There is nothing quite as romantic as sitting in a Thames-side pub, drinking cider and laughing with your partner as the sun goes down.
Pitlochry, Scotland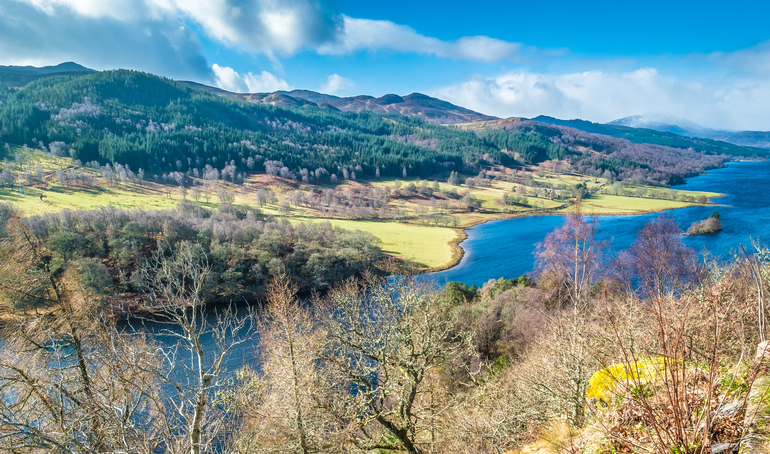 Many people who live in the UK haven't ventured far up into Scotland. Maybe you've been to Loch Ness and Edinburgh, but have you seen the glorious countryside of Pitlochry in Perthshire? Perthshire is the part of Scotland just above Edinburgh and Glasgow, but not as far as the Scottish Highlands. The little town of Pitlochry is the ideal spot for newlyweds to come and relax. Made up of gorgeous little shops and restaurants, you'll be enchanted by this sweet little place. Then, for those newlyweds looking to reconnect with nature, you'll love the many incredible forests and walking trails just outside of Pitlochry. Think of the most beautiful forest you've been too then double it, that's what Pitlochry and its surrounds has to offer. So for couples who think a walk in a serene forest followed by a picnic in a forest clearing sounds like the epitome of romance, then Pitlochry is the place for your honeymoon.
Belfast, Northern Ireland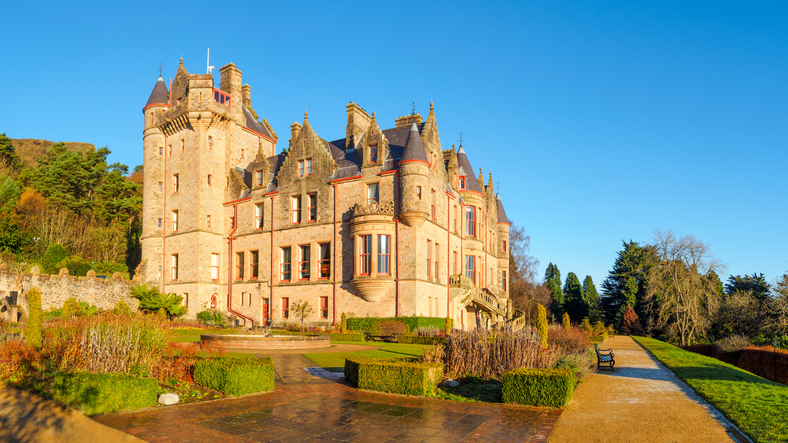 Belfast in Northern Ireland is another unique choice and often not a place people associate with honeymoons. Yet Belfast is a vibrant city with loads to do. It is a lovely castle that has amazing views over the city. It was where the Titanic was built and so has a dedicated museum, where you can even have high tea at the base of the replica grand staircase, you know the one I mean – Jack and Rose eat your heart out. There's an abundance of fantastic, quality restaurants to choose from as well as cool and hip pubs where you can drink a good pint or two of Guinness. Then to top it all off just a short drive from Belfast city centre is some of the most beautiful coastal scenery in the UK including the amazing Giant's Causeway.