For us Brits, when it comes to honeymoons we've pretty much got our pick. For many of us, escaping our infamous rainy weather is a no-brainer. Hopping a quick flight to Greece, Spain, Italy or France seem like the obvious choices for our honeymoons. But what if you've already been to these places many times before? You might be thinking of going somewhere new and exciting, somewhere that isn't so common for honeymooners. If this all sounds like you, then you're in the right place. Here are some truly fab honeymoon destinations to consider.
Malaysia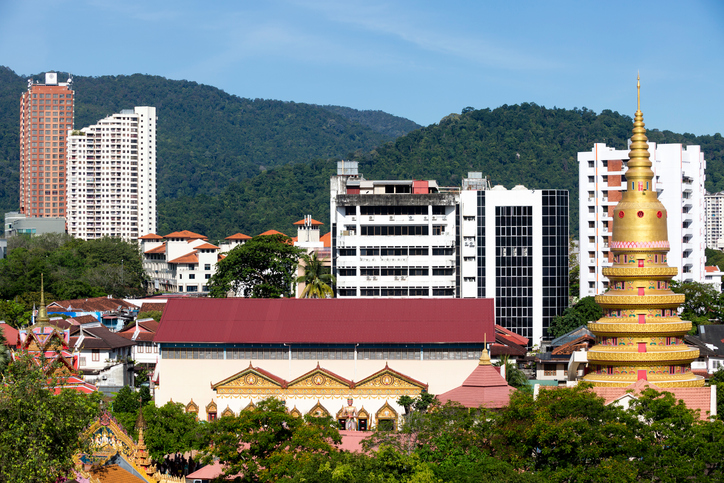 When you think honeymoon, you may not immediately think of Malaysia, yet it is a seriously cool place with lots to offer honeymooners. First of all, it's warm, sunny and has a plethora of pristine beaches. That's pretty fabulous, right?
Next, the food is divine. Malaysia has a big food fusion scene with a lot of the traditional food there being highly influenced by European, Chinese and Indian cuisine. If you love a great meal, whether it's fine dining or street food, then you'll love Malaysian food.
Another perk is the tourist destinations. Take your pick of temples, unspoiled islands, limestone caves, tranquil forests and beautiful waterfalls. For the animal lovers among us, see rescued orangutans at The Semenggoh Nature Reserve or wild elephants and crocodiles at Kinabatangan River.
Whatever you choose to do for your honeymoon, make sure to consider the delights of Malaysia.
Japan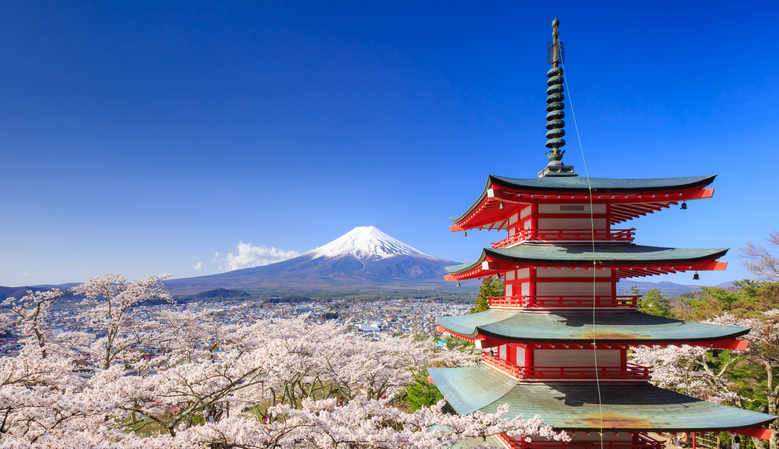 If you're not too concerned with having a beach honeymoon, then you might consider Japan for your honeymoon destination. Not common for honeymooners, Japan is a super cool country with gorgeous scenery, beautiful culture, interesting history and delectable cuisine.
For the adventurous couple, go skiing or snowboarding in Yuzawa's amazing ski resorts. For the historically inclined, see the amazing Kiyomizu-dera Buddhist temple in Kyoto, dating back to at least 798, or visit the impressive Himeji Castle. 

The Tokyo Tower and Tokyo Imperial Palace are must-sees when in Tokyo and make sure to see Mount Fuji when you leave the bustling capital. You can even find your inner peace at the Temple of the Golden Pavilion. Pair all of these amazing attractions with the fresh sushi, tempura vegetables and beautiful noodle dishes and you'll literally have the best honeymoon ever.
Mauritius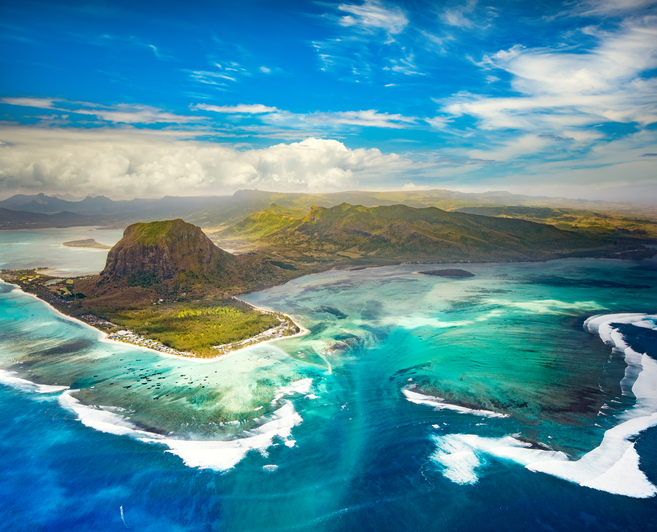 If you want to honeymoon in style, then you really can't go past Mauritius. Mauritius is a large, French-speaking island off the coast of Africa. It is famous for its incredible natural beauty with stunning, white sand beaches and beautiful clear water. It's a perfect place to unwind and relax.
If you're more into action than relaxation, then you can mix things up here and go hiking through the island's stunning rainforests, or go snorkelling in the beautiful water.
Many hotels in Mauritius are some of the world's best so you'll be treated like royalty if you choose to spend your honeymoon here. Think the best meal you have ever had, with the best cocktail, on the best beach. Even the weather is perfect with warm days, low humidity and low rainfall. Ah, heaven.
Australia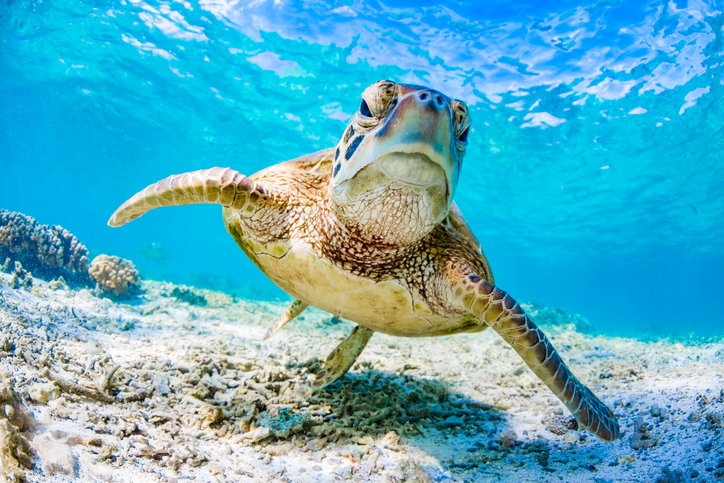 So for those Brits who are really looking for a big honeymoon with lots to do, a great option would be Australia. With its amazing coastlines boasting some of the world's best beaches, you really can't go wrong.
For those who love water activities, you can't miss snorkelling at the Great Barrier Reef. See the brightly coloured coral and tropical fish for a truly magical and romantic activity. Surfing is also super common in Australia. Every second person either does it or has tried it. So why not take some surfing lessons and enjoy those fantastic Aussie beaches?
Another thing that Australia does extremely well is wine. There are many amazing wine regions all over Australia – yep, beaches and wine, Australians are just that lucky. So why not head over to the Adelaide Hills region for wine tastings through the lush countryside. You can stop into beautiful towns like Hahndorf and Stirling for some of the best cheeses, baked goods and chocolates you'll ever eat in your life and what goes better with wine than cheese?
If you're looking for more of a city break as your honeymoon then check out Melbourne with its hip bars, great coffee and excellent laneway cafes full of some of the best food in the country.
For an epic honeymoon, you can't go past the land down under.
The United States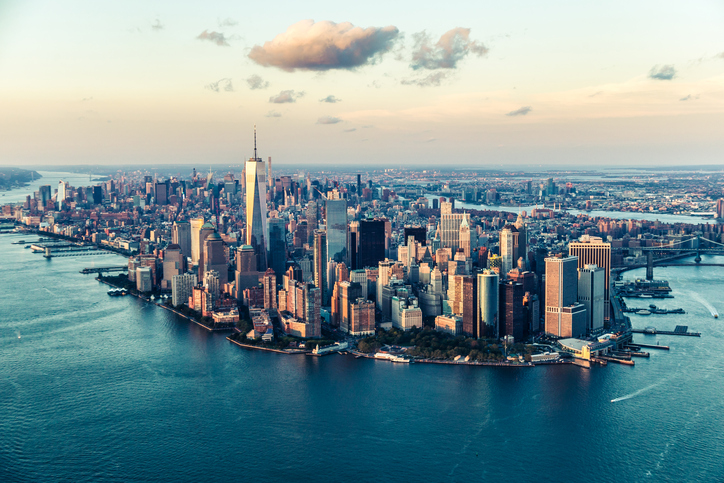 So when many of us think of honeymooning in the US, we likely think of laying around in the sunshine on a beach in Hawaii. This sounds totally great, but there is a lot more fabulousness that the US has to offer for honeymooners.
New York is a hugely romantic place to celebrate your new marriage. With art, dance, theatre and fashion on every corner, you'll be in cultural heaven in the city that never sleeps. 
For those who are still craving that sunshine, beaches in Florida or California are lovely. Both have a Disney park nearby, so for the adults who are still children at heart, you'll be in heaven. California even has the added bonus of truly magnificent cities like Los Angeles and San Francisco, alongside amazing vineyards (that means wine!) in Napa Valley.
If you've got a lot of time on your hands, why not take a road trip from the east coast to the west? That way you can see all of the amazing states in the middle. See Chicago, Lake Michigan, the glorious forests in Washington State, groovy Portland and any other place that you think you'll love.
For a fab and truly varied holiday, the United States is the perfect option. And hey, you can even end the whole thing with a few days in Hawaii just to get those cocktails in.