In the UK, we have an abundance of historic buildings that are perfect for weddings. If you've always been fascinated by history or you're going for a historic theme, then you really can't go past a historic wedding venue. As we're one of the nations with so many amazing castles, manor houses, country estates, adorable wonky pubs and old grandiose hotels, your list of choices is actually huge. Maybe too big, but that's not a bad thing. Here are our tips for choosing the perfect historic wedding venue for you.
Historic doesn't mean run-down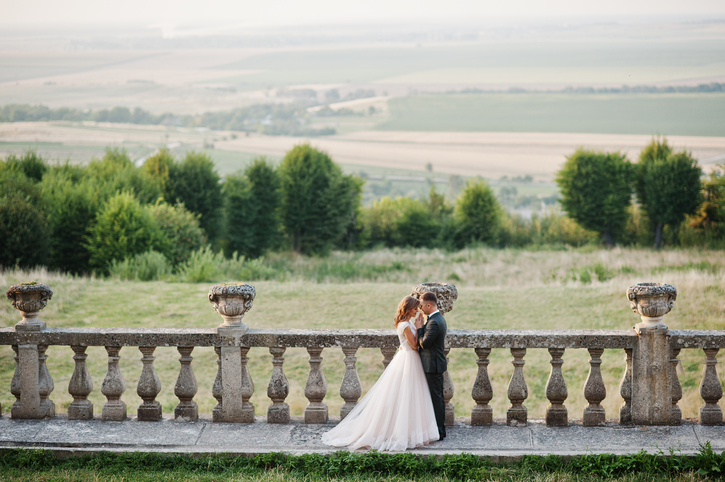 There is a huge difference between historic and run-down that you might need help identifying. A historic building that is going to be ideal for a wedding is one that is well cared for. These buildings feel as though they're taking you back to when they were built. You're being transported to another time. The finishing is considered and reflects the era and everything, though it might be old, is clean and pristine.
You'll find in historic buildings that there is a lot of attention to detail. A building might have stood the test of time and been cared for over the years, or it may have been lovingly restored to match its original glory. Either way, you're getting a building that has a lot of love in it.
On the other side of things, you've got run-down buildings. These haven't been well loved or cared for over the years and it shows. Avoid buildings that look sad for your historic wedding.
Choose an era to match your theme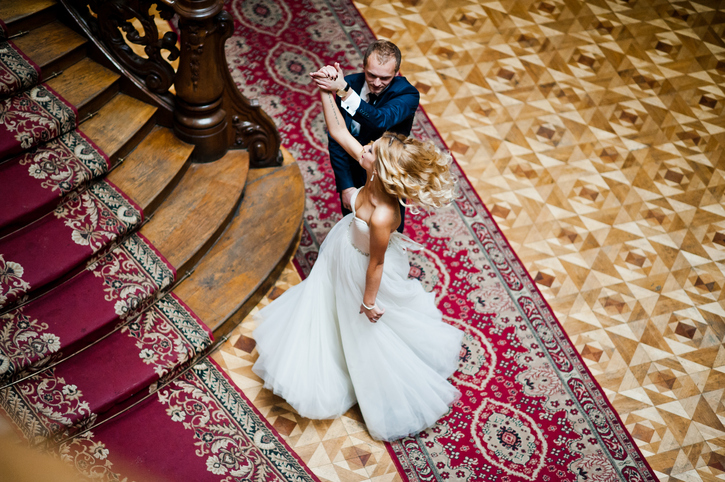 We're lucky in the UK because we have a selection of buildings from every era since roughly 3700 BC, so you're not going to be lacking in choice. All you have to do is decide what style suits you and your theme.
If you're having a vintage themed wedding and your décor is a little 1920s Great Gatsby, then consider a grand historic ballroom either in the city you plan to marry in, or in a country estate. These kinds of historic rooms tend to be quite timeless so with the right decorations, you can transform it into Jay Gatsby's own mansion.
If you're dressing in a very dramatic long gown and your wedding colours are quite rich, like burgundy or dark purple, then you may consider a castle for your historic wedding. A castle is perfect for couple's who love that moody romanticism that castles always bring with them. There are many gorgeous wedding venues and castles peppered around the UK for you to choose from like the medieval Warwick Castle or the 15th Century Scottish castle, Dalhousie Castle. Many of Britain's castles are used for weddings, so take a look around at castles near you and see if any jump out at you.
If you don't have a specific theme, finding that perfect historic wedding venue London is easy. You need to find one that speaks to you in some way. It may have beautiful exposed beams that you find utterly charming. It may have a grand staircase that you can see yourselves entering from. You may love the period décor from the original doors to the elaborate chandeliers. Find something that you love and that will enhance your theme or work beautifully with your colour scheme.
Quality service and food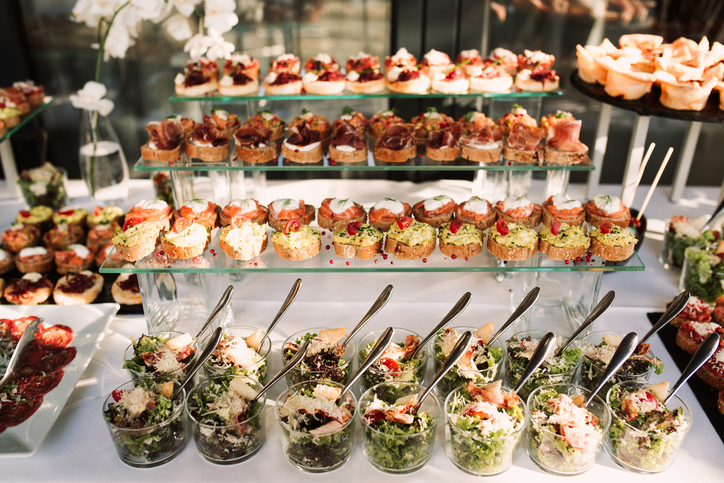 Just like with any venue running your wedding, the service and the food need to be exceptional. Choosing a historic venue to host your wedding doesn't mean you should drop your standards. If anything, your standards should be higher. Here's why.
When a group of people or an organisation put in the effort to restore or maintain a historic building, they are showing how much that building is worth to them or to our culture. You can't put that effort in for one facet of the building's life and then for another, like weddings, put in no effort whatsoever.
Keep your standards high for both service and food when you're in this situation. You deserve it. You'll likely be paying quite the premium to marry in such a venue so you need to have the service and the food match the price.
You may find a historic venue where the food is in the same style as the era of the building. This is a charming choice for a wedding menu, but only if it works with your theme. This is your wedding so remember that you want high quality everything.
Modern conveniences are imperative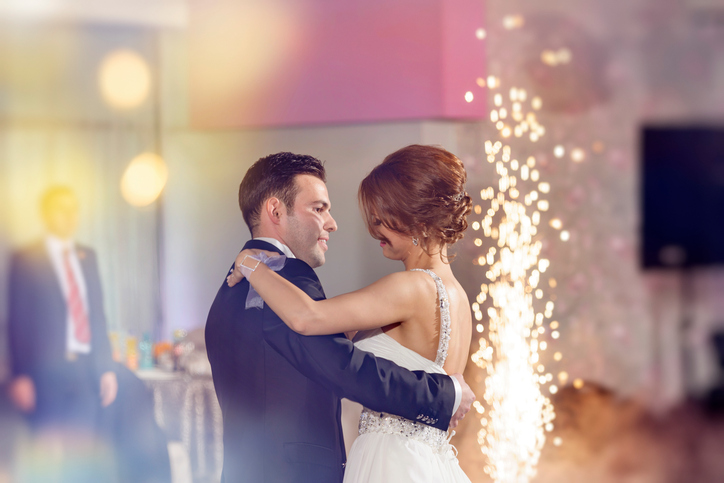 It would be quite rare to find a well-kept historic building in the UK that doesn't have at least a few modern conveniences. Modern and clean bathrooms and electric lighting you'll find in all venues, but these are good indicators of whether a building has been well-loved over the years. Some historic buildings manage to blend modern and historic together seamlessly, while others are not so successful at pulling it off. Make sure you find a venue that is a beautiful combination of that two that you respond to.
Depending on your requirements, look out for:
A disabled entrance
Convenient car-parking or at least somewhere where guests can be dropped off if arriving in taxis
Modern and clean kitchens
Heating or air-conditioning
General cleanliness
Find the romance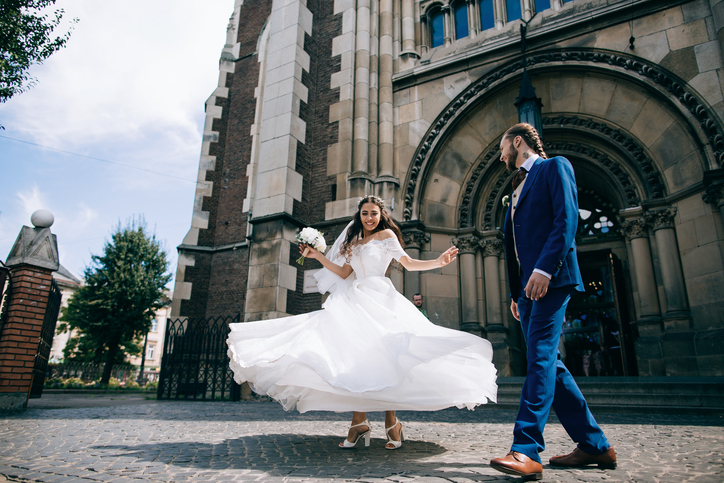 Many couples choose historic buildings for their weddings because they tend to be highly romantic. Using the tips above, you'll be able to locate the perfect wedding venue London that speaks to you. You'll know it when you find it. To others, it might not be the most romantic venue, but to you two it will be. There'll be something about it that enchants you and you have to act on that. Go with your instincts on this.
You might be able to get a sense of what the building is like without visiting it, but what's more fun than a little road trip? So take a few days driving around where you want to get married to locate that perfect historic venue. You'll get a true sense of the building's vibe when you're there in person.
To get your started on your search, click here for our wedding venue suppliers.