Most grooms think their only job, when it comes to planning their wedding day, is turning up looking dapper. But, unbeknownst to many modern grooms, there are at least five responsibilities grooms traditionally undertake as their wedding day approaches.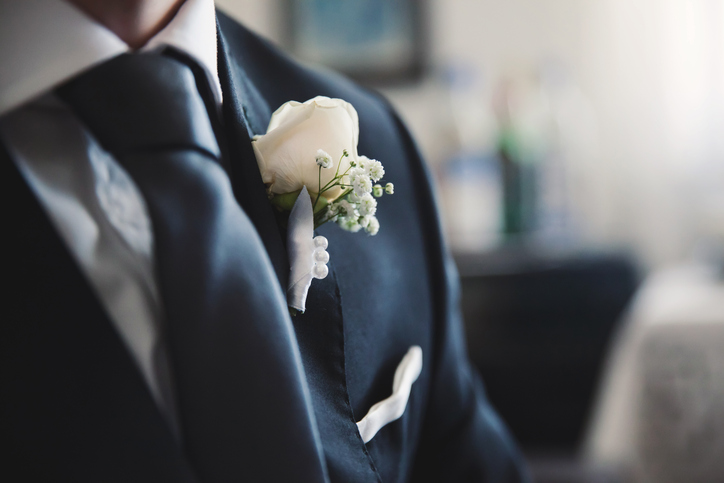 Buying the wedding rings

Shopping for the all-important wedding bands is a far simpler (and less stressful) process than choosing an engagement ring, which is usually done without the bride's knowledge or input.  The bride and groom typically choose their wedding bands together and, often, select bands which match or complement each other.  This involves selecting the type of metal; deciding on a style (simple and plain versus more artistically styled bands, perhaps), and deciding on (and sticking to) the couple's ring budget.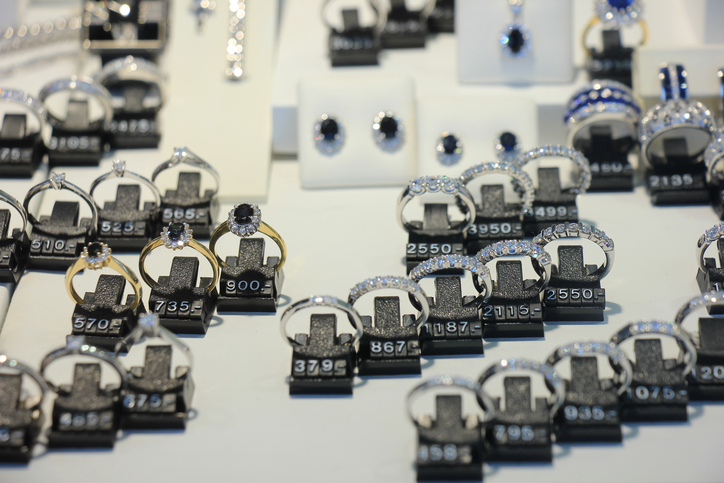 Choosing what to wear
From traditional and formal attire to hipster inspired garb, modern grooms have so many options to choose from when deciding on their wedding day outfit.  But, a word of warning, before a groom decide he wishes to walk down the aisle in cowboy boots and a matching hat, he should really consult his bride-to-be – just in case! Why? To be sure his outfit matches the wedding's overall style and theme. Once the groom's outfit is settled upon, grooms must, typically, decide what the best man and groomsmen will wear. However, as with the groom's attire, best check this with the bride as well. Again, just in case! Finally, it's the groom's responsibility to organise fittings and the purchase/hire of all the men's outfits.
Click here to browse reputable formal wear providers!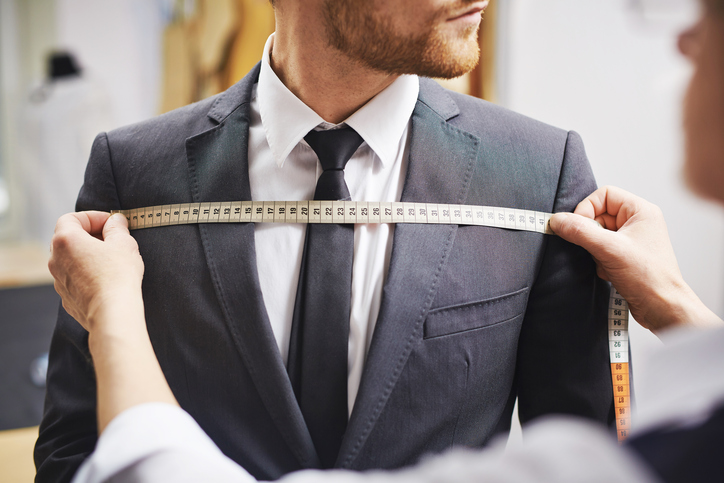 Writing a speech
Traditionally, wedding speeches are given by the best man, the father of the bride and the groom, however, these days, many brides and mothers of brides opt to give a speech too. If your bride won't be giving a speech and the task is left to the groom, he should definitely ensure his speech mentions and shows gratitude and appreciation to both families, the guests, the celebrant, the wedding party, and everyone who helped make his special day happen.  The groom should also mention his best man and, of course, say some nice things about his new wife!  Humour and anecdotes are always good fodder for wedding toasts, as is the story of how he and the bride met or some other significant, preferably funny or touching story.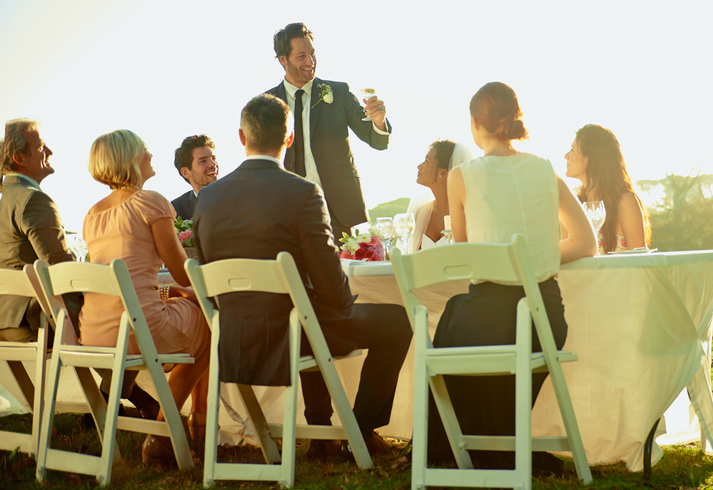 Rehearsal dinner
Not every couple holds a rehearsal dinner and it's more of a North American tradition, but for those couples who do opt to hold one, it is, generally, the groom's job to organise the event. Rehearsal dinners are typically held a day or two before the wedding ceremony, and they are hosted by the couple. The aim is to ensure the wedding party and family – and all those who helped with the wedding – can get to know each other before the big event, and to thank them for their participation. Traditionally, the groom and his family plan and pay for this event, which could be anything from a simple outdoor barbecue or a nice night out with the wedding party at a lovely restaurant. Naturally, these days, the cost is usually borne by the bride and the groom.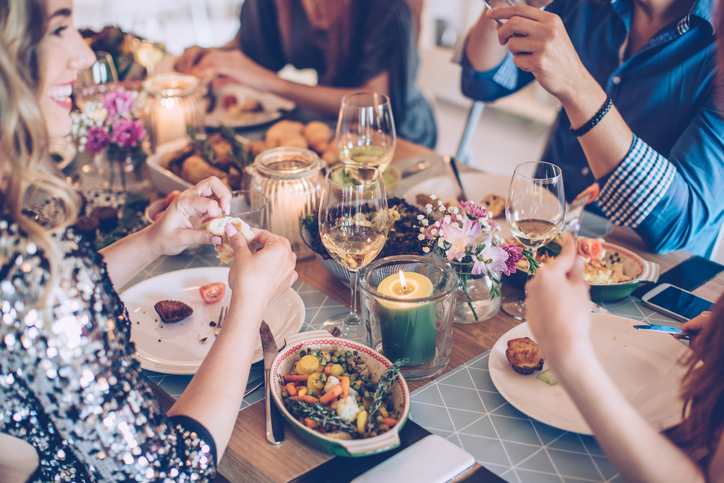 Planning the honeymoon
Traditionally, the bride plans the wedding and the groom plans the honeymoon. The bride's involvement in this may vary; some brides might wish to be surprised while others may want to know every last detail about where you're going to be celebrating after your wedding. Either way, the groom is responsible for researching options and presenting them to his bride. Once a final decision has been made, the groom follows through with finalising the plans, everything from booking flights and hotels to any excursions and dining they may be planning on during the honeymoon.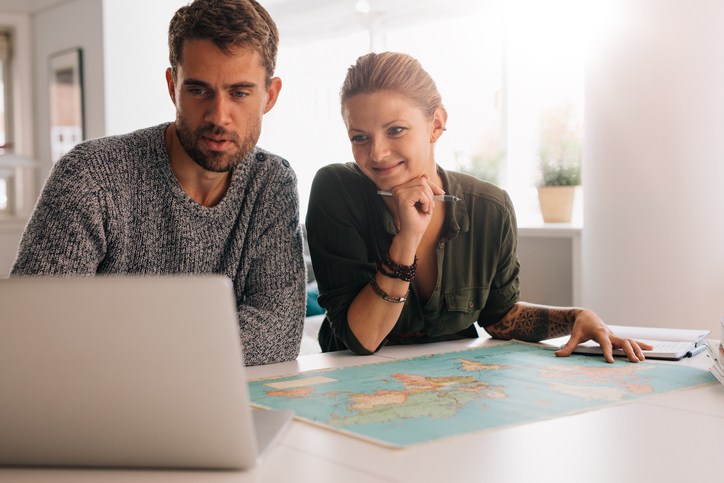 While these five tasks are the traditional domain of the groom, modern couples tend to do things their own way, so grooms should do what suits them and their bride-to-be best!
Oh, and their last job is to enjoy their big day! That's something many grooms forget.
So, be sure to stop, breathe, spend time with your guests – and your new bride – and ensure that the day doesn't pass in a flash, but that you actually enjoy and remember it for years to come.