The skirt is often the first thing guests notice about the wedding dress when the bride enters the ceremony venue, so have a think about the impression you want to make. Why not check out our guide to wedding dress skirt styles?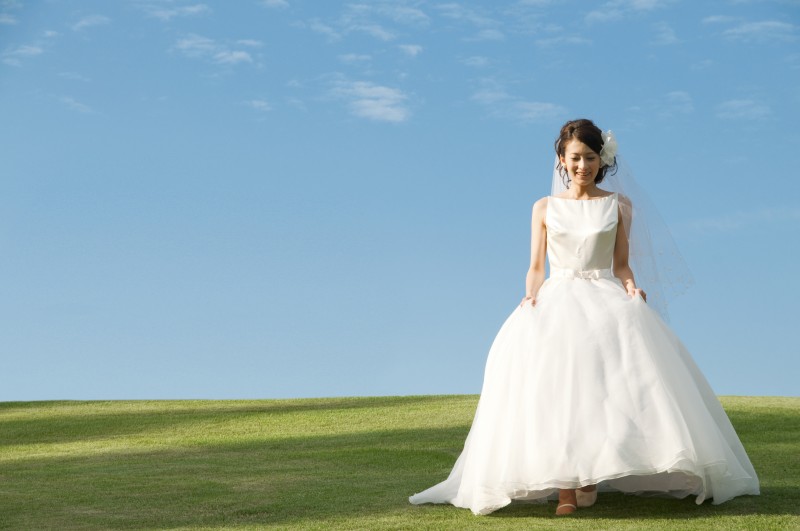 Fishtail or mermaid style skirt
An easily recognisable style, the mermaid skirt is extremely fitted at the waist and hips before reaching a flair at the base of the skirt below the knee. The fishtail is a variation on this look, the only difference being the presence of what is effectively a short train. These style are fabulous for curvy figures, and the flare at the base of the skirt can balance larger hips or a bug bust.
Sheath style skirt
An 80s and 90s favourite, the sheath skirt has survived thanks to its timeless design, fitting closely to the hips and gliding straight to the floor. While being curvaceous helps to pull off a sheath skirt, it is also advantageous to have a flat stomach and a relatively slim waist.
Attachments can be bought to wrap around the sheath skirt and achieve the effect of a train, it can even be made from a textured fabric. Being able to remove the attachment allows the bride to vary her look and adds an interesting quality to the professional photographs.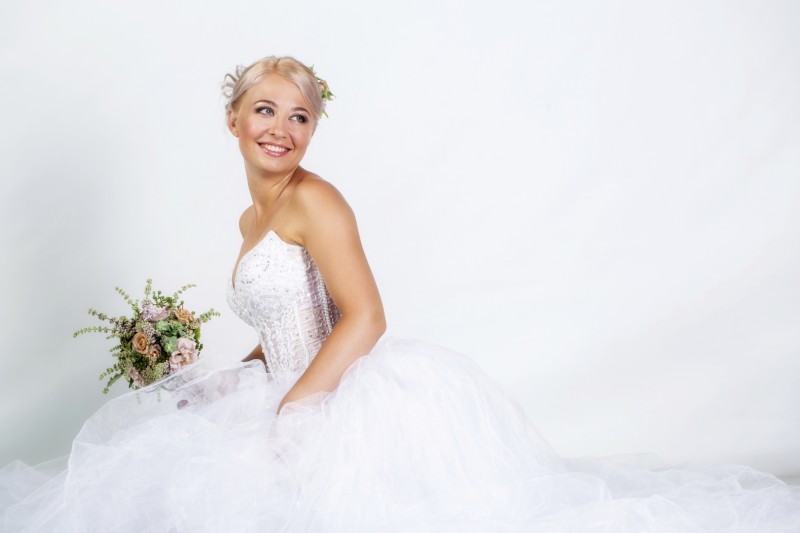 A-Line style skirt
The A-Line can be slim and narrow or it can be quite wide, needing a hoop. This style is very simple and elegant and suits brides of all shapes and sizes. You do need to remember, however, the wider your hips, the wider the base of the skirt will be. Remember, you want to create an illusion of being tall and slim. If the skirt is too slim, and your hips too wide, it will simply draw unwnated attention to that area of your body.
Ball gown style skirt
Ball gown skirts achieve their trademark meringue look when gathered or pleated heavily at the waistline. They are usually worn with a hoop underneath. Ball gown skirts can be made entirely of tulle, ensuring the dress' softness. By fluting each layer of the fabric the gown curls and can be made to match the fluting on the bride's veil.
The ball gown can be worn by anyone teamed with the right kind of bodice. As the ball gown hides the body below the waist and hips, it conceals all problem areas and, as a result suits all women despite its reputation as being for younger ladies.
This article was provided by Sweet Petites, edited by Easy Weddings UK
Use Easy Weddings to connect with your dream wedding suppliers.
Browse the directory and start planning today!