When you first start looking at wedding cake designs and how you'd like to tie the masterpiece into your big day, you may not be paying too much attention to the type of icing on top. But it is most likely to be one of the first questions your cake maker asks you. So, which is better? Fondant or buttercream?
It is the great wedding cake debate that continues to rage, but no matter which camp you are in – fondant or buttercream – there are pros and cons for both when it comes to picking one for your dream cake.
Fondant
This type of icing is sugar and water cooked into a paste that ends up the consistency of play dough.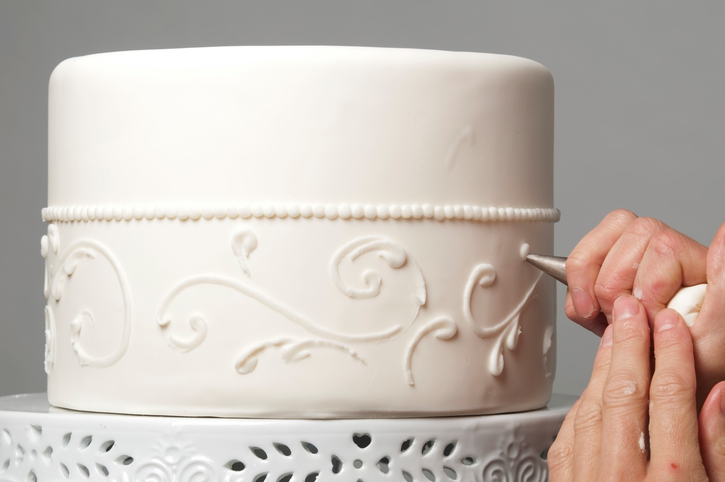 Pros
Sometimes likened to rolled-out marshmallows, fondant is often the icing of choice for cake makers as it can be rolled to any size and cut into any shape.
When it is draped over a cake, fondant creates a flawless finish and is an easy frosting to work with to create texture and other finer details, like character cake toppers or beautiful icing flowers or leaves.
If you are looking for a tiered cake, or a design that needs to support a number decorations, fondant icing can provide a much more stable surface than buttercream.
Fondant cakes are easier for cake makers to transport to your wedding venue as the icing is more solid and will hold its form on a warmer day.
Cons
Due to its thickness, fondant cannot be piped so decorations need to be individually handmade.
While this comes down to personal taste, most guests will scrape the cake out from under the icing and leave the shell behind. This is due to it being super-sweet for some palates and for others, it is the thickness of the fondant and tougher consistency that they don't like in their mouths.
Buttercream
Buttercream is made by mixing butter, or shortening if cake makers are looking for a crisp white colour, and sugar. A meringue buttercream can also include egg whites.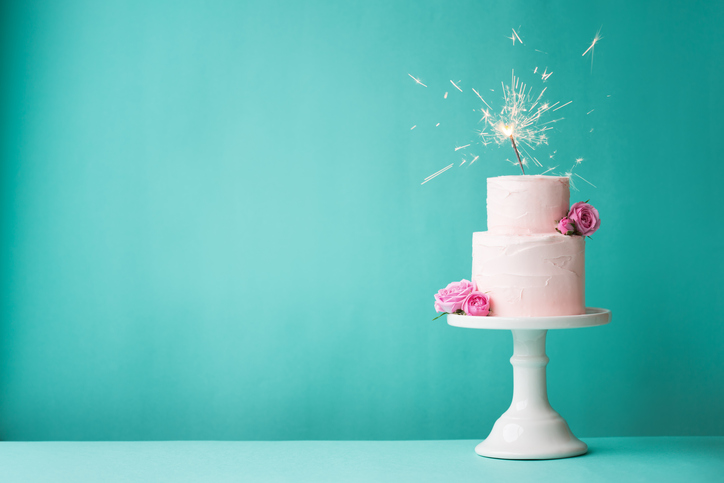 Pros
Taste is a huge factor in couples choosing buttercream over fondant. It is just so delicious!
Because it is so soft, it is perfect for piping borders, patterns, flowers, and any writing you might like on your cake.
The sky is the limit when it comes to flavouring buttercream icing. You can add anything from fruit puree to Nutella.
Buttercream is the perfect base icing for cakes that use real flowers as the stalks can be more easily attached.
Cons
Buttercream does not fare as well in warmer climates, so would never stand the test of time in an outdoor wedding.
It will never look as smooth as a fondant cake and for some, this means a little less sophistication.
You cannot make figurines out of buttercream icing, although you may be able to use fondant creations on the top tier of a buttercream cake.
Best of both?
If you like the look of fondant, but love the taste of buttercream, do not despair.
Fondant often needs to be secured to the cake with a soft layer, so simply ask your cake maker to use buttercream as that all-important 'glue'.
This way those who don't like the taste of the fondant can peel it off and enjoy the deliciousness underneath.