It is easy to overlook your engagement party once your official announcement has been made and your family are badgering you about details of the wedding. It's a shame to waste the opportunity to get both your families together however, so here are a few engagement party rules to be aware of.

The date
Though the engagement party should be held soon after the announcement of your engagement, there is no strict rule regarding when it should be. You'll probably want to have some wedding details such as the date and venue sorted before the party as your guests will want to know. As the ring will be the thing everyone wants to see, it is also vital to have this glittering on your finger. As a guideline, perhaps think about holding your celebration within three months of the engagement and nine to twelve months before the wedding.
The guest list
Don't listen to what the celebrities are saying, it is always a good idea to keep your engagement party small with just your closest family and friends. It's also advisable to not invite anyone to your do that won't be at your ceremony. If the party is hosted by one set of parents, ensure that there is a roughly equal number of relatives from each family. While the purpose of an engagement party is for both families to intermingle, you don't want either family to feel outnumbered.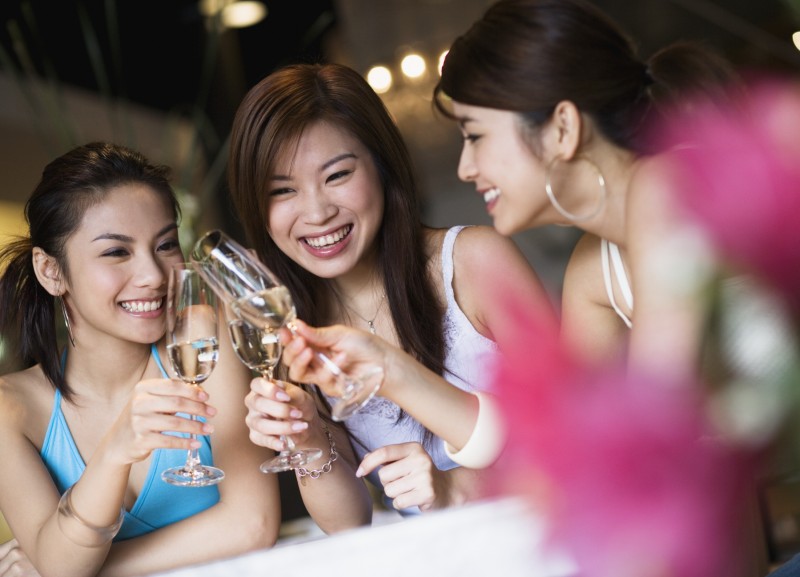 The hosts
Typically, engagement parties are hosted by the parents of the bride or groom, with each family hosting their own bash if the parents live in different areas or different countries. Alternatively, another close family member or friend, the maid of honour or best man for example, could act as host. Unless you are announcing your engagement as a surprise at a pre-arranged event, hosting your own engagement party is not usually considered appropriate.
The gifts
You should not expect guests to present you with gifts at your engagement party. They are not obliged to do so and some won't. Couples who ask for gifts at this stage can be perceived as greedy, with the same guests having to buy more presents on their wedding day a few months down the line. Unless you're stating you don't want any, no mention of gifts should be made on your invitations. As a rule, thank you cards should be given to all guests that attended, regardless of whether they bought you a present.
Just as gifts are not necessary, neither are engagement party favours. Should you want to purchase something for your nearest and dearest something, how about a save-the-date gift? Perhaps have your wedding date printed on the label of a bottle of wine? Perfect!
Use Easy Weddings to connect with your dream wedding suppliers.
Browse the directory and start planning today!