The days of dull sugared almonds are thankfully long over. Wedding favours or bombonieres are now a way to both show off your creativity and provide a heartfelt thank you to your guests for attending your wedding. Edible wedding favours are something that guests can enjoy almost immediately and won't get lost or gather dust in a drawer. They also offer an easy way to tie your favours into your theme. Picking edible wedding favours is a choice that is both a crowd pleaser and reflects the food you enjoy as a couple. Check out the ideas below, for edible wedding favours your guests will love.
A Hot Chocolate Kit
Hot chocolate kits are a fun and interactive way for guests to enjoy your wedding favour. Solid chocolate is set on sticks which can be presented in decorative bags or packages. You can add in marshmallows, sprinkles or cookies to create a mini kit that will then be stirred into hot milk for a warming drink. Perfect for a winter wedding where you can make hot chocolate part of your evening festivities.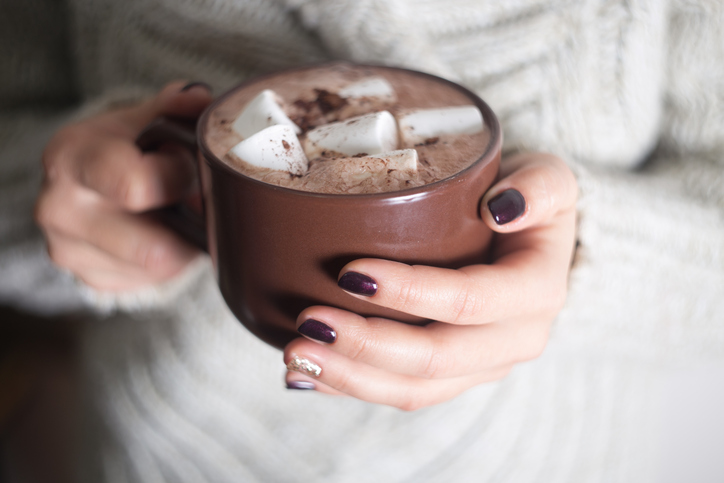 Personalised Rock
Planning a seaside or vintage themed affair? Have your names or initials printed through a stick of seaside rock. This remarkably affordable is kooky, kitsch and very cool. You can even choose colours that correspond with your theme! Pair up with 'Kiss Me Quick' hats or wacky shades for an interactive table display.
Candyfloss
Something sweet to celebrate a sweet occasion! Jars of candyfloss are a stunning visual addition to your tables and are perfect for a reception which takes pink as its accent colour. Up the fun by providing guests with dainty sticks to twirl their mini candyfloss around. Top it all off with pink ribbon and a heart shaped label for a very girly treat.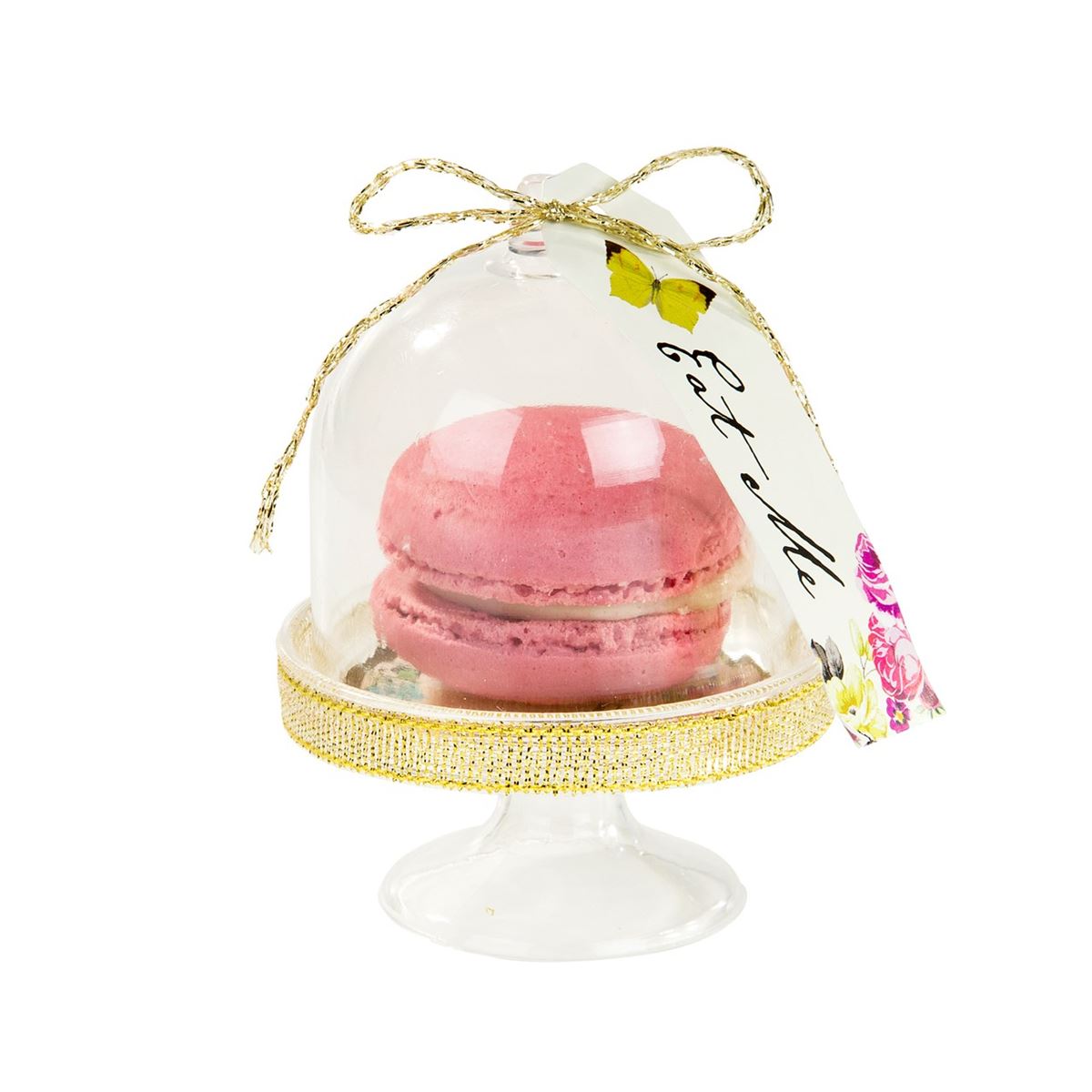 Macarons
No one does refined elegance like the French and this tasty patisserie will add a touch of 'Ooh la la' to your favours. Create presentation boxes for a single larger macaron or combine mini rainbow coloured pastries in beautiful packaging for your guests.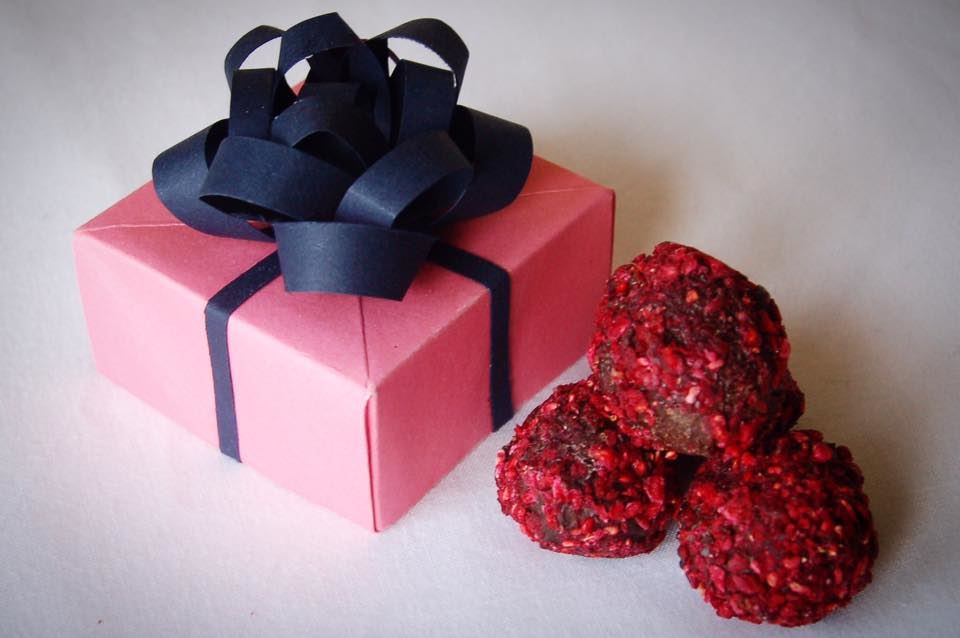 Artisan Chocolates
Nothing is more crowd pleasing than good chocolate but it can sometimes feel like a safe or dull option. Mix things up a little by asking a chocolatier to create personalised or stylish chocolates for your wedding. You can even add in bling with gold or silver leaf!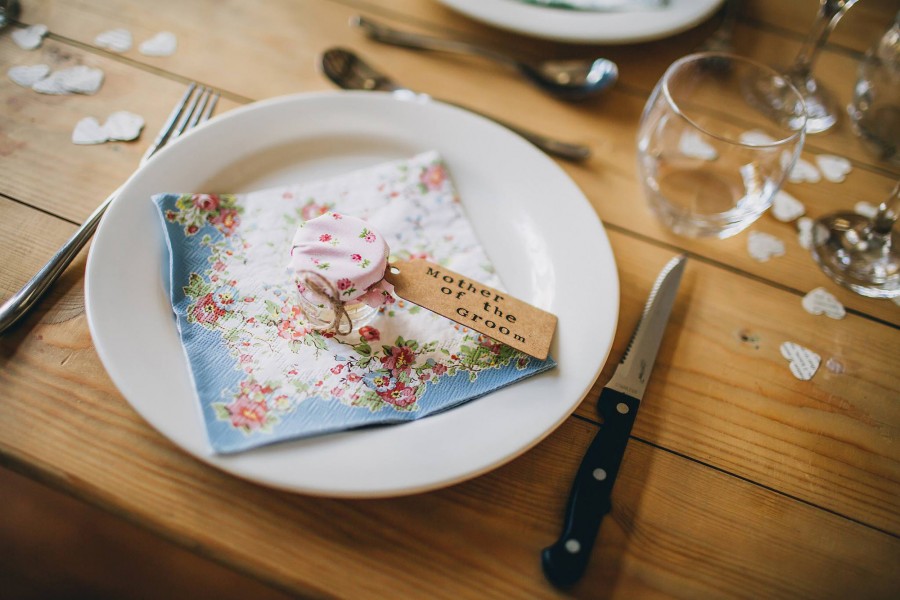 Honey Pots
Honey represents collaboration and unity and what better symbol for the start of your marriage? Choose good quality, local and organic honey that will make a real treat for your guest. Present in vintage jars with homemade labels for a rustic feel.
Olive Oil
Not only is this an incredibly practical gift, it is also an economical, DIY favour that you can stretch between a large number of guests. Place a sprig of your favourite herb in a small bottle and decant with olive oil. Do this a few weeks before the wedding, for fragrant herby oil that you can provide to each guest.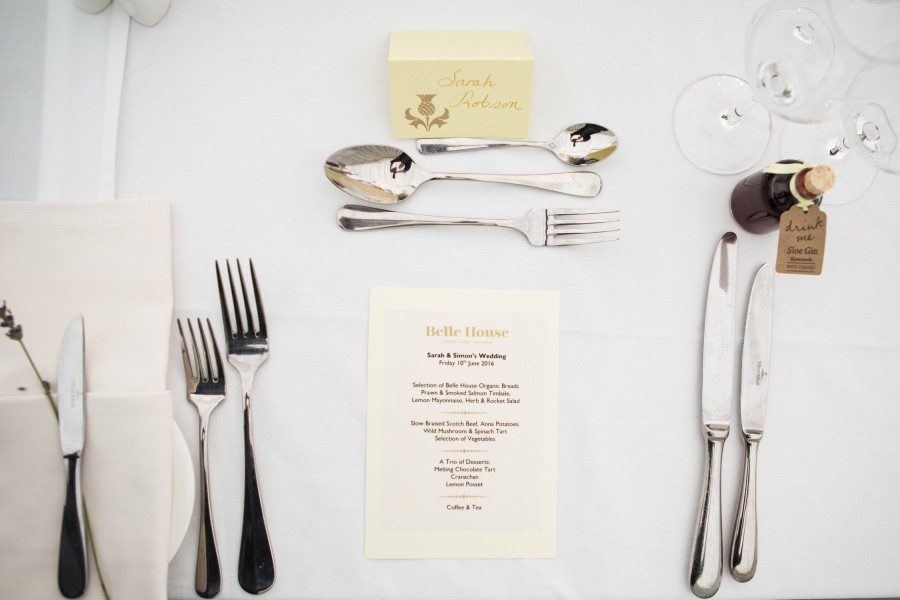 Drink Me Bottles
Do you have a favourite tipple? Create Alice inspired drink me bottles complete with blue glass and labels, filled with a beverage of your choice. Choose spirits like gin and vodka for an alcoholic take on this favour. Just remember to provide an alcohol-free version filled with sparkling elderflower cordial or similar for none drinkers and children.
Cheese and Crackers
This is the perfect favour for those guests who are prone to late night munchies. Package a small block of your favourite cheese alongside chutney and crackers for a favour they can snack on! This is another economical one for large numbers, buy everything in bulk and package it up separately.
Toffee Apple
What could be more lovely for an autumnal wedding than a toffee apple.? Simple and cheap to make, the kids will love them and you can decorate with simple ribbon to tie into your table theme.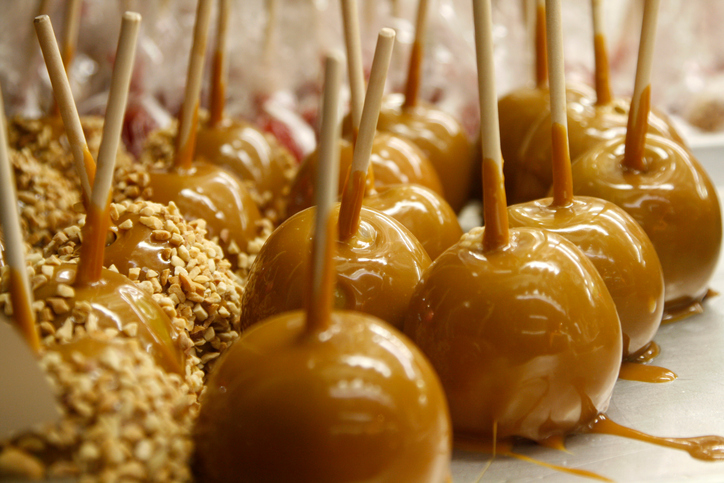 Your wedding favours should be a small something to show guests you care, but you can go wild with ideas to make them personal to you. Think of your favourite things to indulge on and design favours that reflect your unique tastes and personality. Most of all, have fun with them! This is one area of your wedding where you can go silly.
Need more ideas for edible wedding favours? Look here.