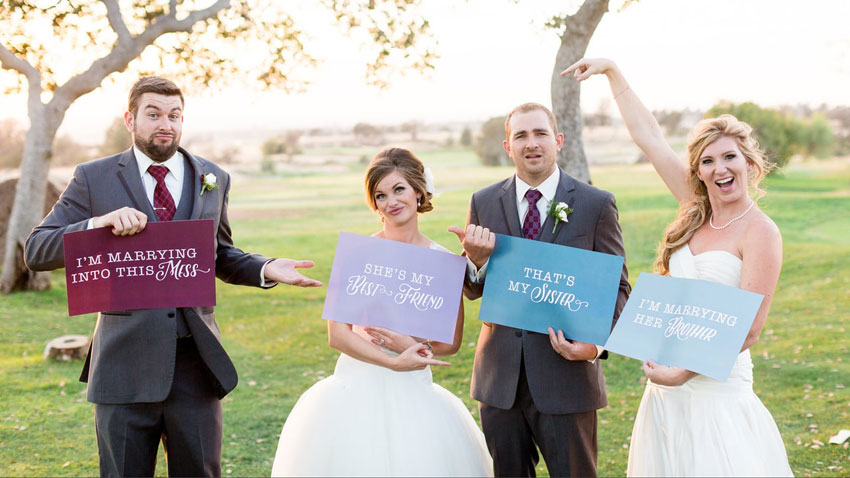 Double weddings. They don't happen often, but they do happen and they're exactly as they sound: two couples marry at the same time during the same ceremony and, though double weddings, generally, involve two siblings (or cousins) who elect to share their big day, it can also be two friends who decide to host a joint celebration.
And, of course, two couples means two times the joy!
What are the benefits of a joint wedding?
There are many benefits, including:
Out-of-town friends and family only need to make a single trip
Let's say there are two sisters who both get engaged at around the same time and are plan their weddings simultaneously. For family members who don't live close to the brides, two weddings mean two trips. With a double wedding, anyone coming to both weddings only needs to make a single trip!
Of course, there's money to be saved…
Yes, you're only holding one wedding, so that means you need only hire a single venue, one band and, perhaps, one photographer but you won't get away with one of everything. There are still two (or more) couples who need photographing; they'll still each need a cake to cut, a wedding dress to buy and individual hair and make-up to be done!
But, given you've got two budgets, double weddings can be bigger celebrations
If the brides are, say, cousins or friends, then there will be two families contributing to the big event. With two sources of finance, you can go all out and hold an even bigger celebration that if just one person were marrying. And, don't forget, there'll be a lot more guests than if only one couple was marrying.
There's twice the excitement, fun and joy!
If you think one wedding is fun, the excitement and sheer joy is doubled when two couples wed. The more the merrier, we say!
There will be no clash over wedding dates
With two siblings planning their respective weddings, there could be a clash of dates, especially if people need to fly in from interstate or overseas. They may not be able to attend both weddings, so whomever gets married first will, likely, have the most guests attend. With a double wedding, the clash is no more.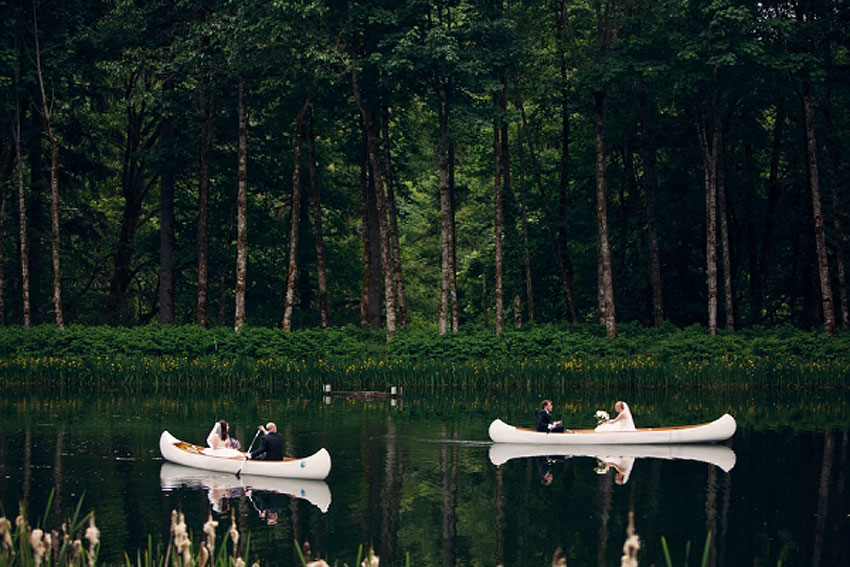 What are the difficulties of holding a double wedding?
Ah, there could be a few…
Walking down the aisle needs planning
For the majority of brides, the big walk down the aisle with her father is a highlight of her big day, but if there are two brides with the same Dad, how does that work? It could be one bride on either side of Pa. It could be the older daughter with Dad and the younger with her brother or uncle or grandfather? And, again, who walks down the aisle first? Do they walk down together?
Who is the star of the wedding?
With two brides, it's important to not turn the wedding into a popularity contest. With more emphasis on one marriage than the other, life may become upsetting and, of course, many couples don't like the idea of sharing the limelight with someone else on a day as important as your wedding day!
Separate tables anyone?
At the reception, there is always a bridal table. But what do you do at a joint wedding? Do you have two bridal tables? Possibly, yes. Two sweetheart tables either side of the table for the parents could work a treat.
Gift comparisons
A double wedding may cause grief for your guests, especially family members and family friends who will need to stump up two gifts. It may also be awkward for guests who know only one couple. They may feel obliged to bring a second gift, despite not knowing the second couple. Finally, guests who know – or like – one sibling better than the other may be faced with the predicament of whether or not to spend more on one couple than the other.
These are all things which both couples will need to be discussed beforehand.
But what about my dress?
Depending on how secretive you are about your wedding dress, you may have to share this information with your fellow bride, but given you're sharing one of the biggest days of your life with her, this is unlikely to be a problem! But, it's something you should absolutely discuss beforehand. After all, you don't want to turn up wearing the same wedding dress, do you?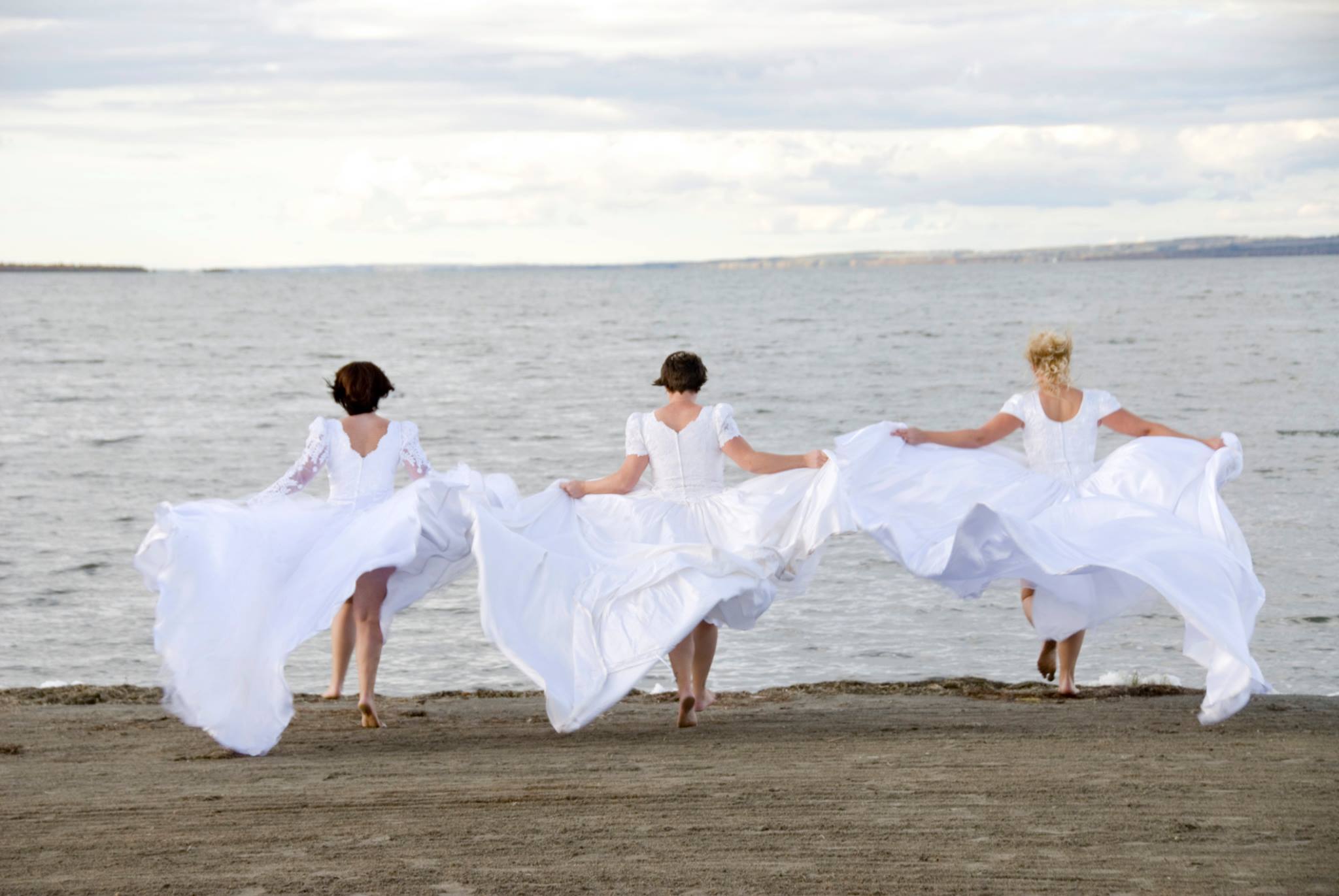 Famous double weddings
Jane Austen fixed up two of the Bennett sisters – Jane and Elizabeth – who enjoyed a double wedding in Pride and Prejudice. On another literary front, the parents of the Bronte sisters Charlotte, Emily and Anne, were married in a double wedding.
The two grooms were both clerics, so they took it in turns to marry or be married.
A double wedding in the hit '70s//80s TV series The Love Boat got doubly exciting because the brides were identical twins. As you would expect, there was plenty of confusion before and during the actual wedding.
Similarly, in The Brady Brides, the 1981 spin-off series of the '70s hit The Brady Bunch, too featured a double wedding when Marcia and Jan married in a hotly anticipated double wedding ceremony.
Double weddings certainly need plenty of pre-planning, consultation and rehearsal – but we think they're probably doubly worth the effort.