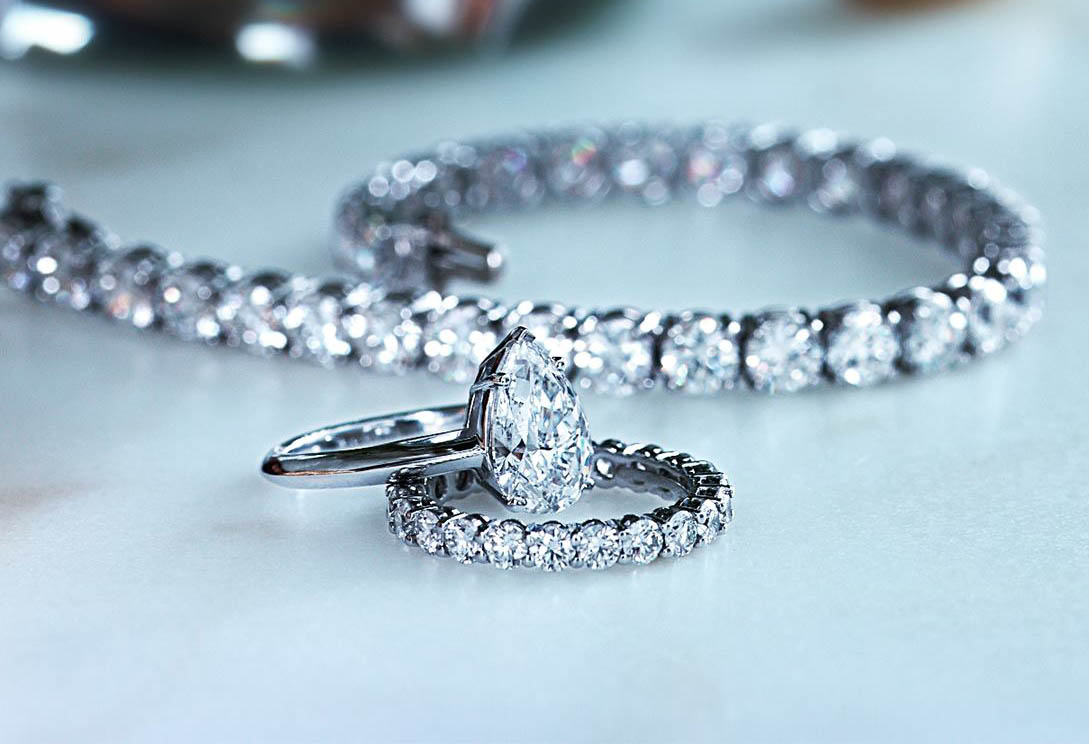 So, you've got a massive rock on your finger but now you need something to go with it! Choosing the right wedding ring to match your engagement ring can be lots of fun, and from classic to creative, here are some different wedding ring styles to give you some blingin' inspiration.
Different wedding ring styles
Coloured gems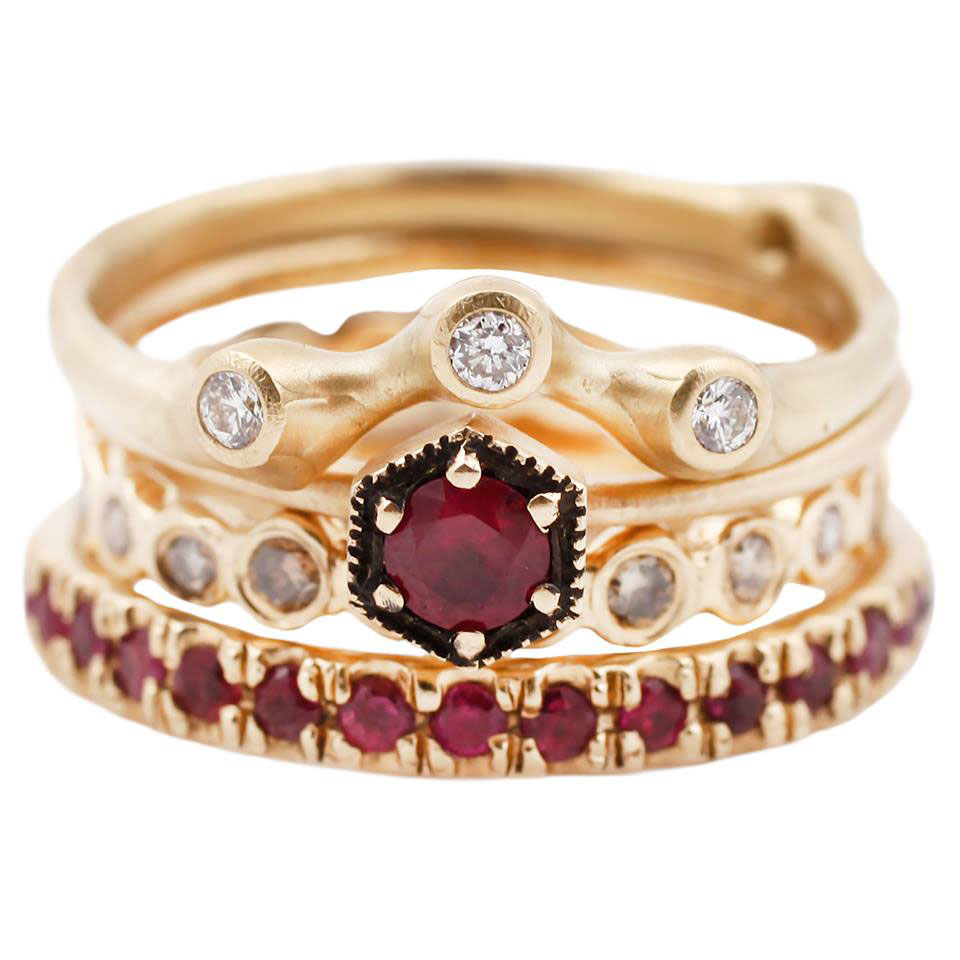 For brides wanting stones in their wedding ring, coloured gems are increasing in popularity. Birth stones such as emerald, amethyst and sapphire are a great way to personalise your ring, and yellow or white diamonds along with pink sapphires are a step away from the norm. If white diamonds are still your stone of choice, try trendy pavé diamonds.
Revival of traditional gold bands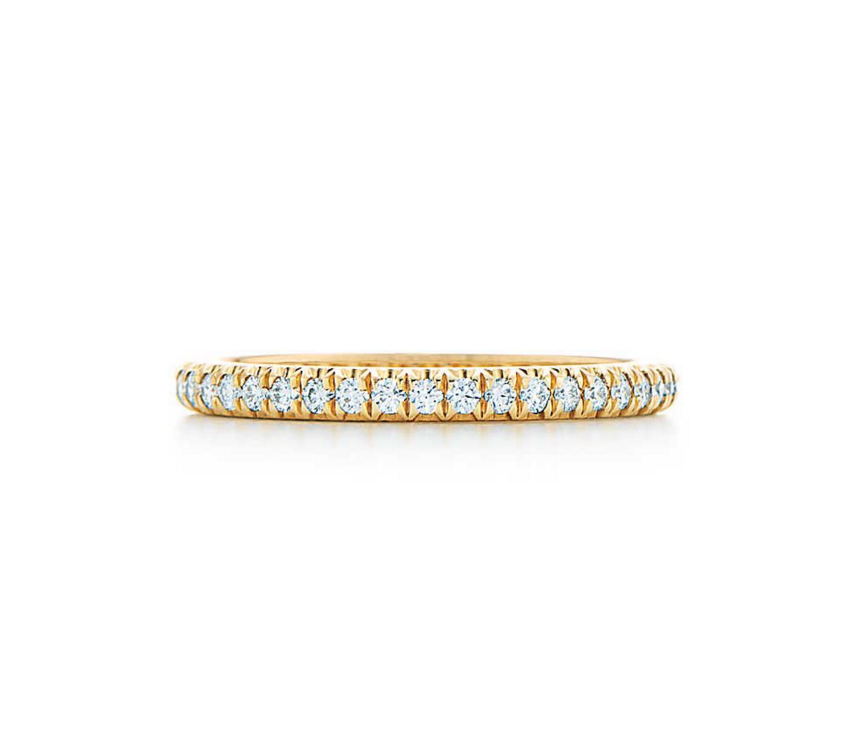 In recent years wedding band styles have become ever more complex, but this season has seen a return to the traditional plain eternal circle, symbolising the marriage that will last for eternity. In contrast to this trend, wedding bands with diamonds set around the entire circumference are also still a popular choice.
Stacked rings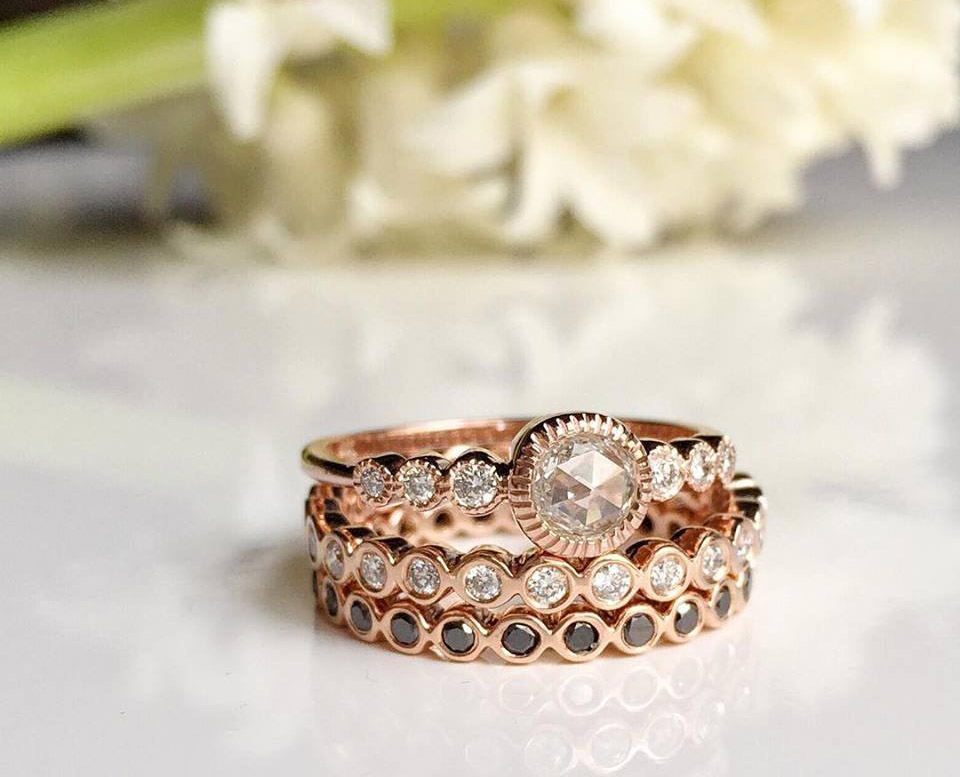 Placing multiple rings one on top of another is a fashionable look and wedding bands can be made up of two or three rings of different materials or colours, worn together on the same finger. The same principle can be used with engagement and wedding rings, which can be designed to fit together on the finger resembling a single ring. You can even leave space to add an eternity ring one day.
Classic rock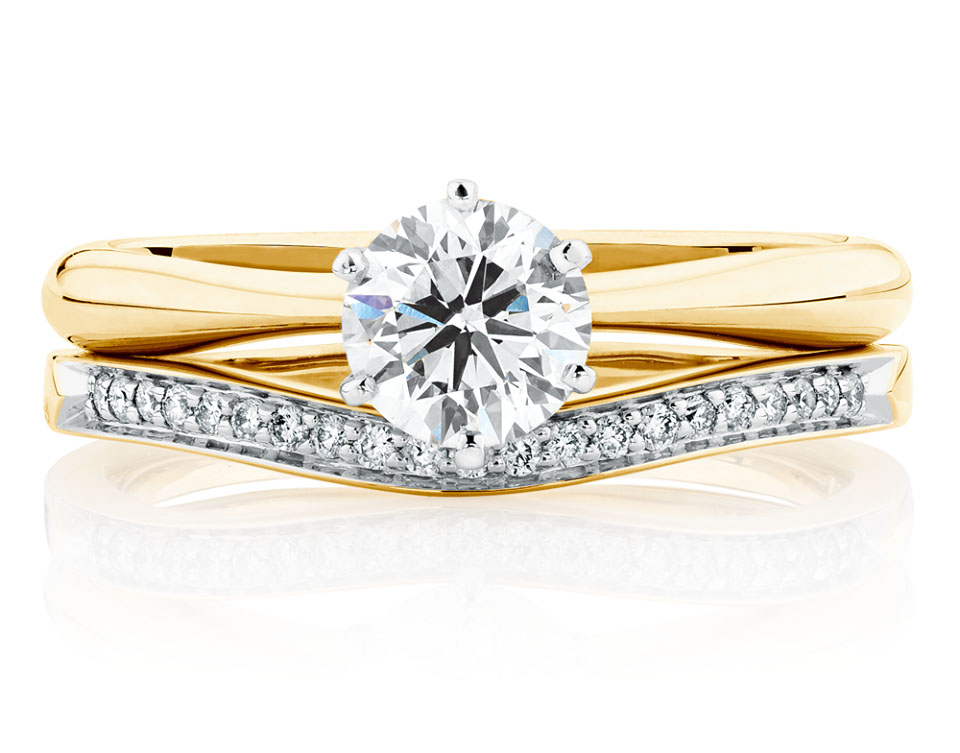 Classic never looked so good! If your engagement ring is a very classic and traditional style, choose a wedding band that will exude elegance and let your rock be the star. A plain band, or a band with pave' diamonds are classic options to pair with a dazzling diamond ring.
Perfectly mismatched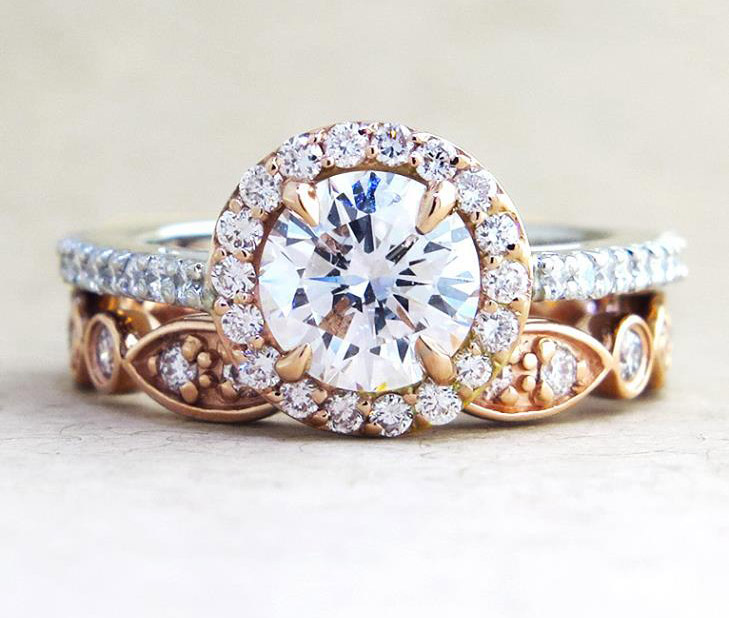 The idea of perfectly matching your engagement and wedding rings is a a traditional notion, but many modern brides are opting to mix things up a little bit. If you are creative and a little more daring when it comes to all things fashion, then why not experiment with mixing two unique rings together?  You can mix design elements such as material, colour, engraving, and size, and with your combination you can let your rings reflect your individual personality and style.
Mixing metals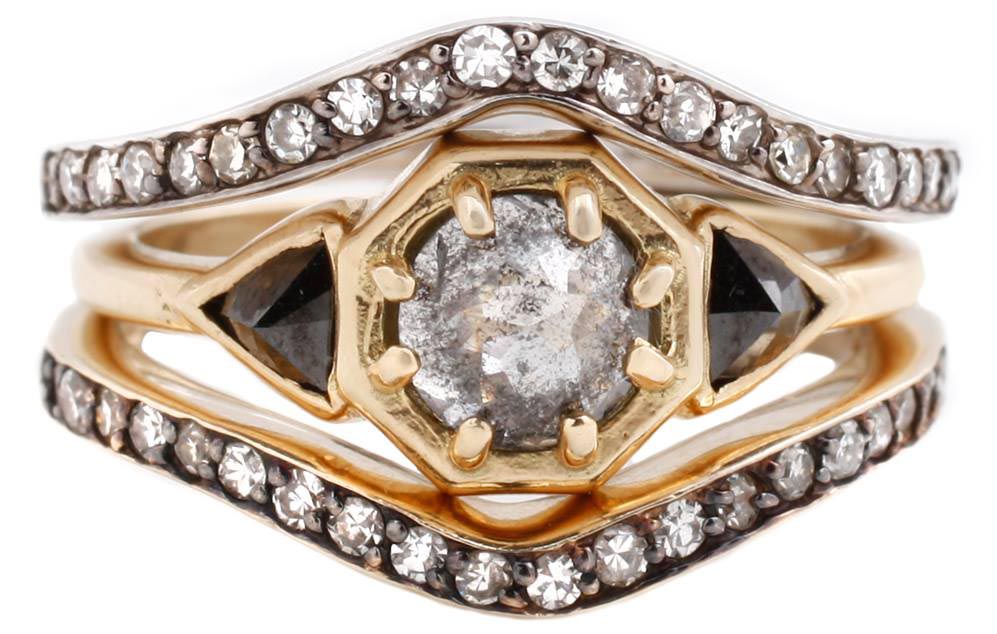 Wedding bands made from a variety of coloured metals are extremely popular, and brides that wear both gold and silver jewellery could look at this option. Combining different colours of gold can give your ring special meaning; pink gold represents love, white gold represents friendship, and yellow gold represents fidelity.
Vintage inspired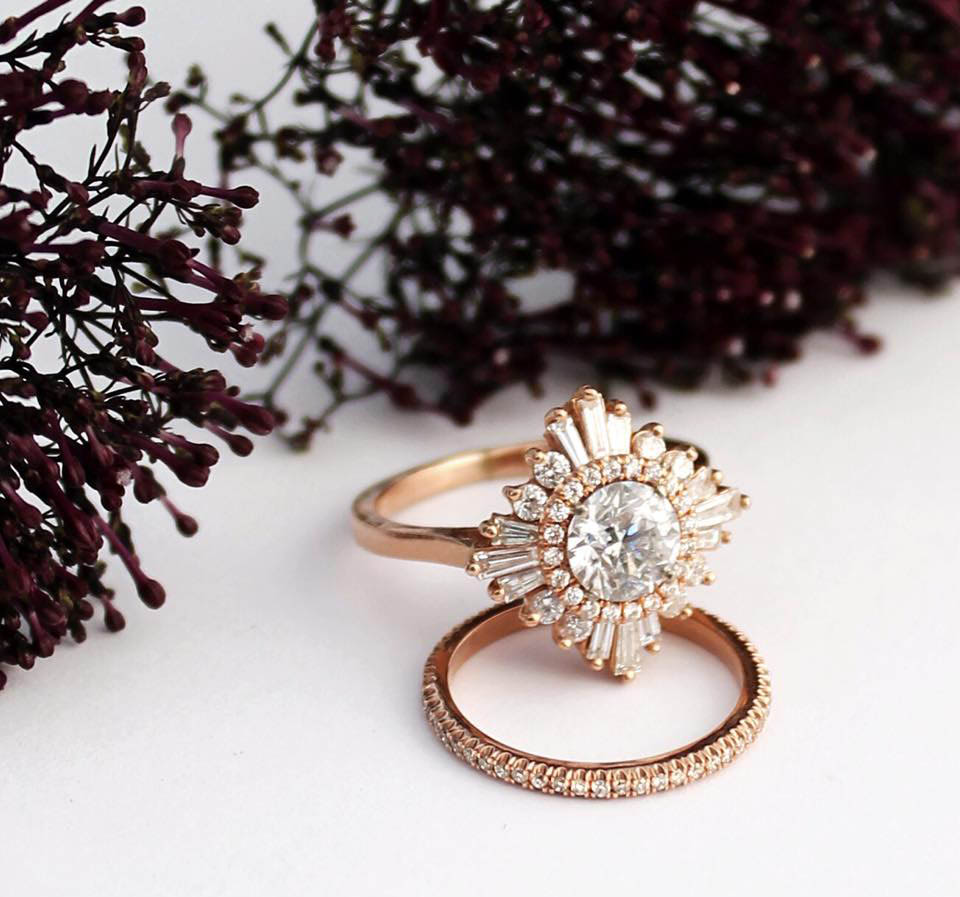 All things vintage are big news in the wedding industry and wedding rings are no exception. If you don't happen to have a handy family heirloom that you love, check out jewellers selling second hand jewellery, or look for a new ring design with a classic vintage inspiration. Art deco styles are becoming increasingly popular in 2016 too!