Modern brides are straying from traditional solitaire engagement rings, and with good reason! With these 5 current engagement ring trends in mind, you'll want to get creative with your ring too!
Chunky statement rings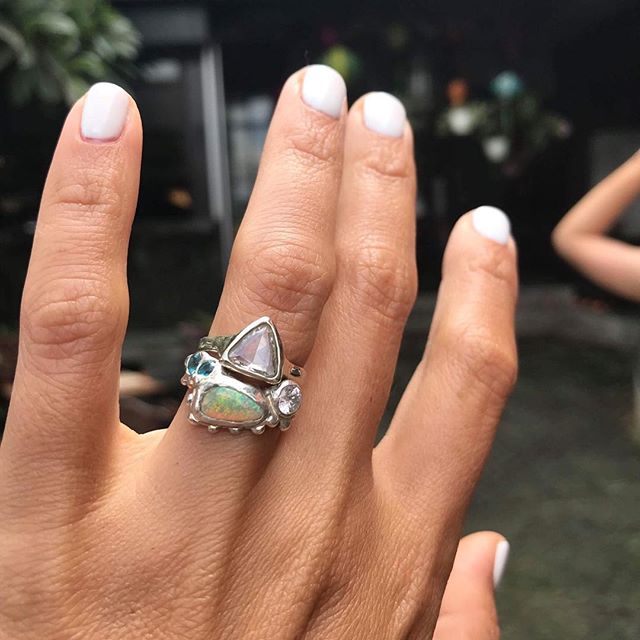 Modern brides are allowing their creativity to shine with chunky, statement engagement rings that stray from the norm.
Pictured above, the custom engagement ring made by Victorian jeweller Millie Savage is simply to die for! This chunky triangle diamond with white gold band paired with an opal wedding band makes for the perfect show-stopper ring.
With your own chunky ring, expect heads to turn!
Morganite gemstones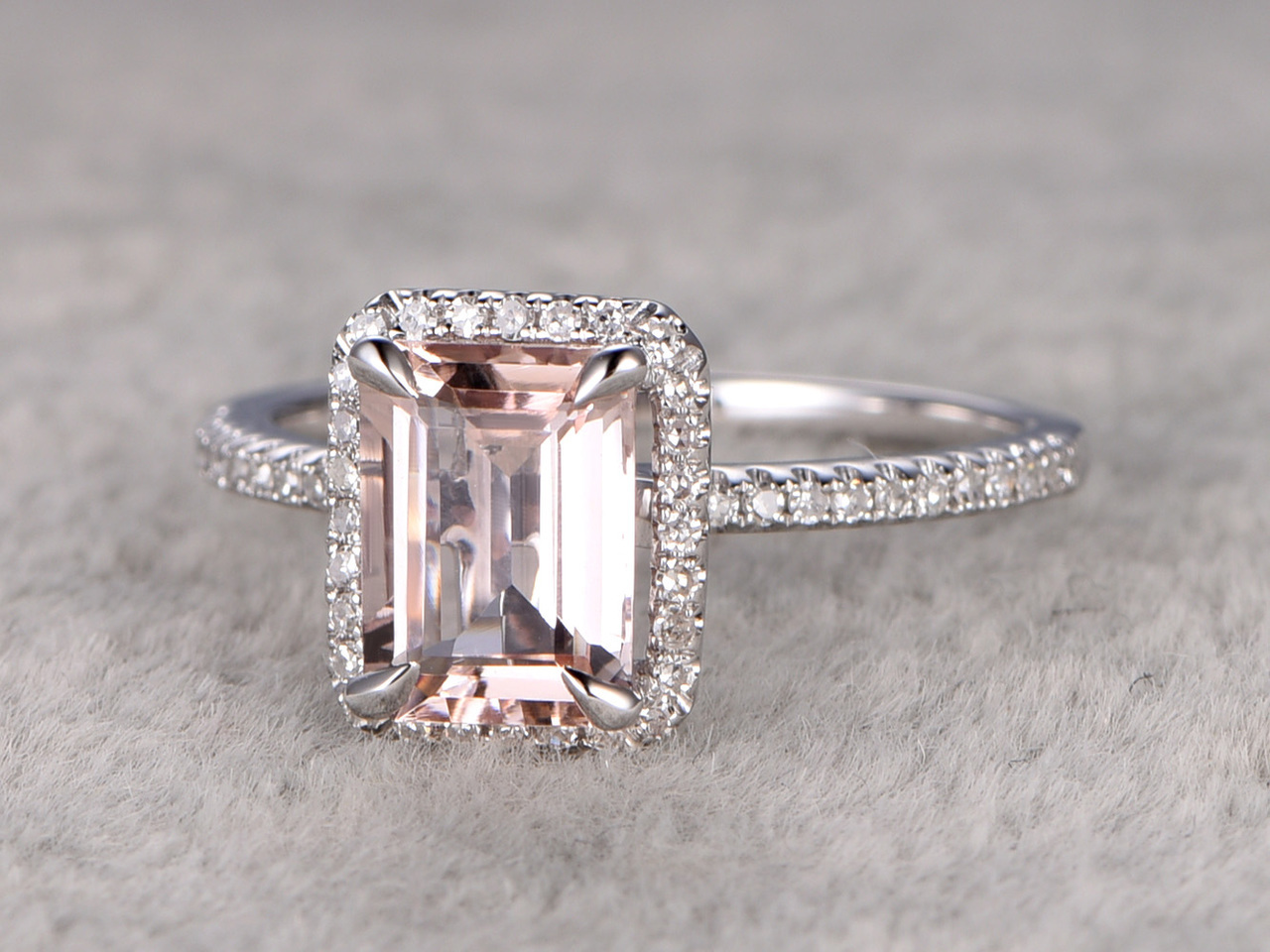 Morganites are considered one of the most trendy engagement rings stones of today.
Why? Well, because they're pink!
Perfect for the non-traditional bride, these adorable pink stones are unique and affordable, costing as little as $300 up to $3000 for a top quality stone. They sparkle like crazy in the sun and go best with white gold and rose gold bands.
Yellow gold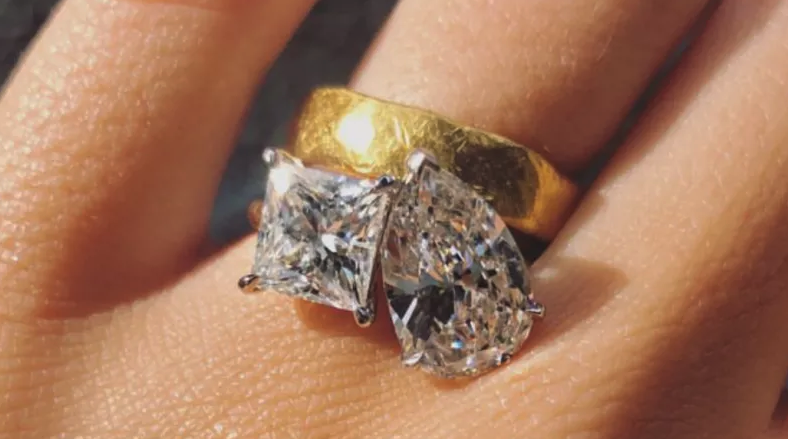 Yellow gold is back and it's here to stay!
While yellow gold engagement rings took a step back and allowed rose gold and white gold alternatives to shine for a good few years, celebrities such as Emily Ratajkowski and the Duchess of Sussex, Meghan Markle, have yanked them back into current fashion.
Dainty engagement ring with stackable wedding bands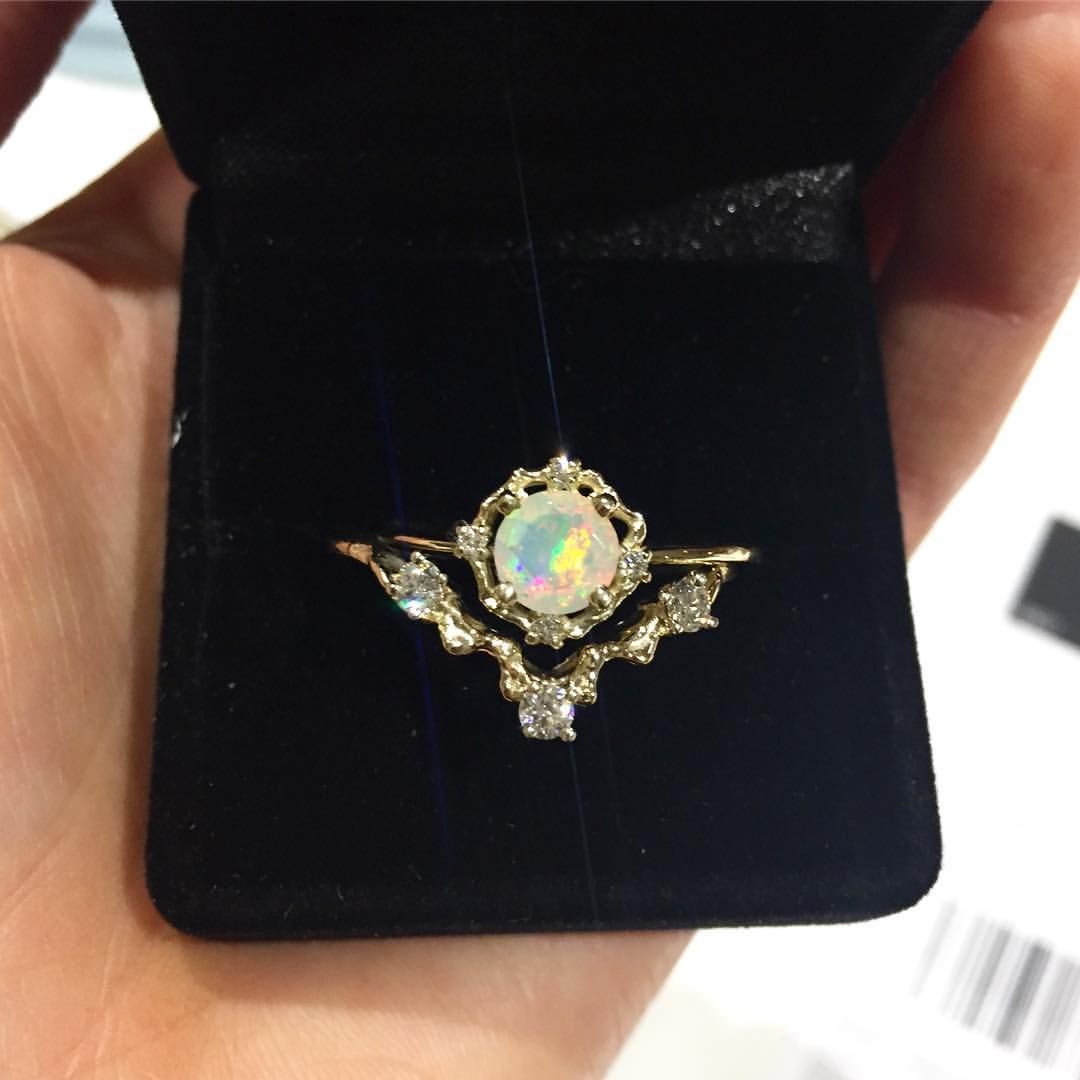 We love the current trend of stackable engagement rings and wedding bands!
If a chunky statement ring just isn't your style, creating the illusion of a larger ring with stackable bands is the perfect alternative.
You can be as creative as you want – stack different colour bands, stone shapes and stone colours!
Coloured stones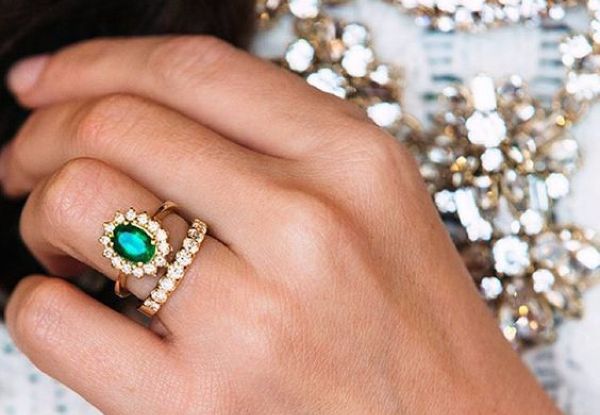 While diamonds are definitely here to stay, coloured stones are becoming more and more popular among modern brides.
Brides of today love expressing themselves with coloured engagement rings. Maybe the stone is their birth stone, their favourite colour or the colour of their eyes? The possibilities are endless!
And, as an added bonus, coloured stones are often cheaper than the diamond alternatives. Winning!