A fit-for-purpose favour box performs two functions. Firstly, it is an offering to your guests, thanking them for attending your wedding and wishing them well. The second is to add a unique twist to your table decorations, complimenting your theme or adding a splash of colour to a neutral palate.
These wedding favour boxes can contain anything you wish, from vibrant sweets to the most gorgeous melt in the mouth chocolates, and the boxes themselves come in various designs. So many elements mean that two favour boxes are never the same and your choices will always be personal to you.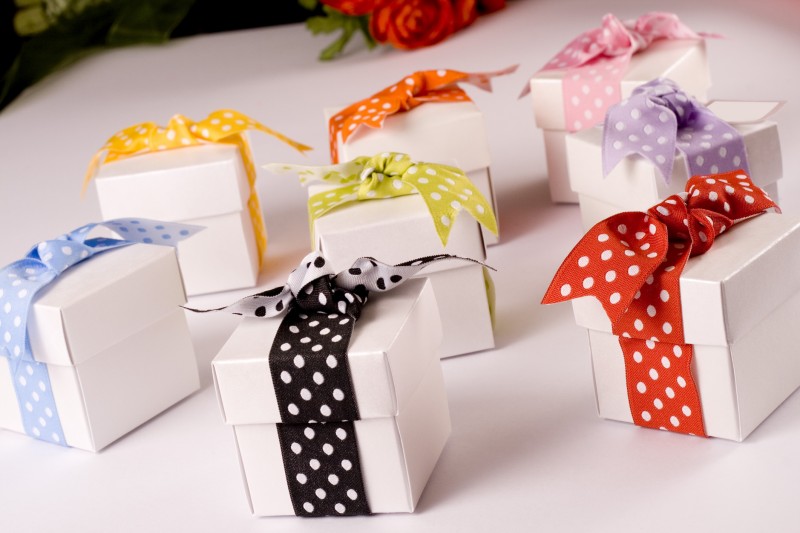 Personalise your favour boxes
Wedding favour boxes that are personalised with your names and the wedding date add a unique touch to the gifts and there are a lot of businesses that will print boxes to order. Cardboard can easily be printed but even Perspex containers can be personalised in this way. Keep it simple if you are making your own favours, and print out personalised stickers that can be added to plain boxes.
Co-ordinate with your wedding theme
There is a huge range of favour boxes available so you are sure to find one that matches either your wedding design or colour scheme. Fashionable designs include two-tone cubes, with a light coloured base and a different coloured lid, or patterned boxes with flowers, polka dots, or stripes.
These more elaborate containers can cost more than plain white boxes, so if you're trying to save money you could order simple white boxes and accessorise them with a ribbon to match your wedding colour scheme, which is just as effective and gives a timeless look.
Try clear Perspex boxes
Clear Perspex gift boxes are currently in vogue. As the contents of the boxes will be on show they are the main design features and should complement your wedding theme. Fill these clear receptacles with single coloured sweets that work with your theme, or choose jelly beans for a multi-coloured thank you.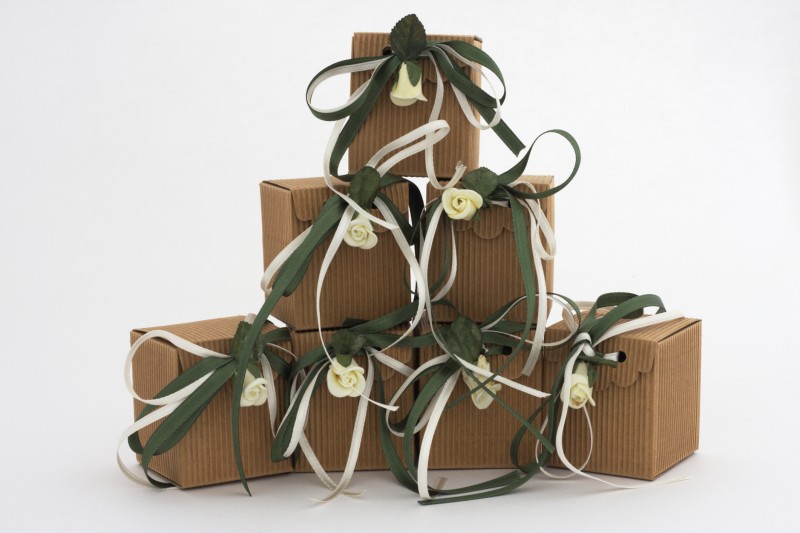 Splash out on pill boxes
Pill boxes are circular, and although they can be made from cardboard they are more often made from china. They tend to be more elaborate than standard square boxes and can be intricately embellished with beads or pewter. They are perfect for a vintage style wedding.
Consider novelty shapes
Novelty shaped boxes can be a fun way to accessorise to your wedding theme; just make sure that they can accommodate the sweets or chocolates you have chosen. For a destination wedding look out for favour boxes shaped like tiny suitcases.  Choose sparkly star boxes if you're having a winter wedding or flower shaped boxes if you're having a summer wedding.
Use Easy Weddings to connect with your dream wedding suppliers.
Browse the directory and start planning today!