What even are pre-honeymoons? Well, they're pre-wedding holidays to get some time away to relax with your love prior to the whole marriage thing.  No, they may not be entirely necessary for everyone, but for some, they're a must. Here is why couples are choosing to go on pre-honeymoons now:
They're stressed
Wedding plannings can incite some stress in the non-bridechilla type of people out there. The logistics, the coordination. It can all become a strain on you, so a pre-honeymoon can help ease some of the pressure and stress that is building up.
They want time alone
Wedding planning brings on a whole bunch of questions like: "do you need help with anything?", "who is your MOH?", "how is the wedding planning going?" and "have you booked _____ yet?"! Sometimes, the newlyweds-to-be just want to spend a little time enjoying their engagement and some peace and quiet!
They are putting off the honeymoon
A lot of couples delay their honeymoon until well after the wedding now, due to finances, career goals, to accumulate leave at work, to have a baby or for other reasons. Due to this, many couples take a short pre-honeymoon and then wait a longer period before going on their first holiday as newlyweds.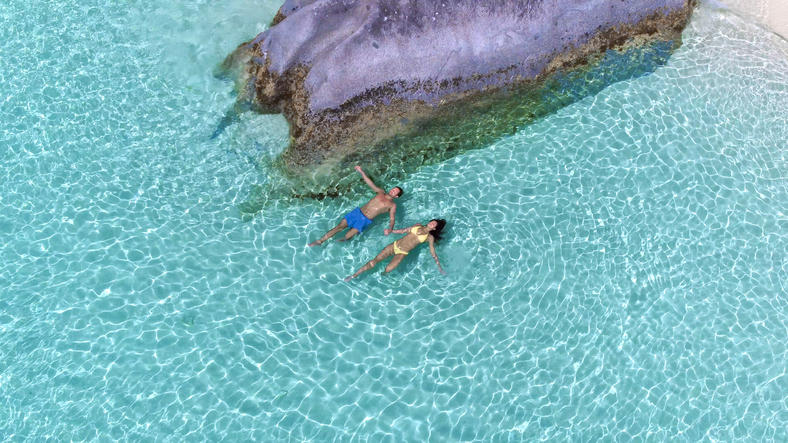 They live together already
As so many couples live together pre-marriage, they may have other goals post wedding, like saving for property, starting a family, moving overseas or something else that is more of a priority to save for. Because they already live together, they might not want to wait for the marriage to take a holiday!
As a Hen's/Stag party
Instead of just a night on the town, some people want an entire holiday with their bridal party! Which is amazing and totally extra but we're here for it! Why not have both?!