For some of us, a beach and cocktail will be the only way celebrate our newlywed status, but for others something different calls when planning a honeymoon. Some people like the hustle and bustle of cities to unwind, others prefer to escape it all and head to the countryside. If the latter is sounding like what you crave, then this list is one for you. This is our collection of beautiful countryside destinations for your honeymoon. And they're all based in the UK, so you don't even have to break the bank to have your perfect honeymoon.
The Lake District

The Lake District is one of England's most picturesque regions. The famous adopted home of Beatrix Potter and the birthplace of Peter Rabbit, the Lake District is the perfect place for your countryside honeymoon. Picture hilly vistas, adorable historical villages and trees aplenty. So if you're a huge tree hugger, then you'll be in love with this region.
Go cruising on Lake Windermere, go for a stargazing stroll at Friar's Crag in Keswick and go for a long walk in the Western Fells. You'll be utterly consumed by the scenery and it really is an idyllic place to escape city life and celebrate your love for one another.
The Cotswolds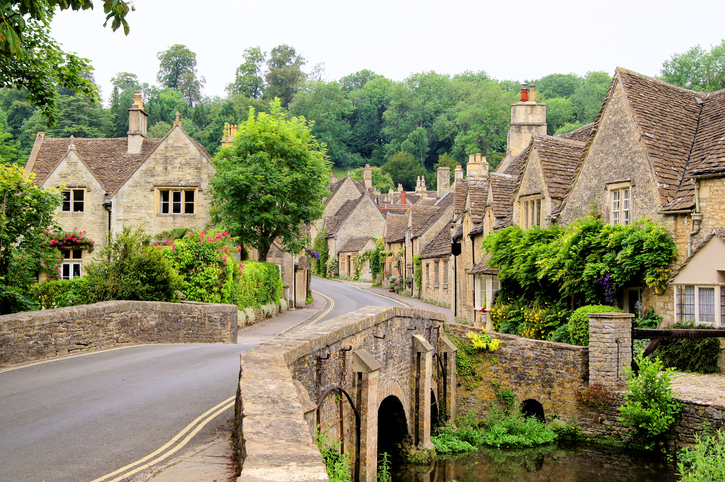 In the West Midlands of England, lies the Cotswolds, an area that spans over multiple counties identified by its rolling hills. This protected area of 'outstanding natural beauty' is a favourite with holiday-makers in the UK for its gorgeous countryside and chocolate-box like towns which are too adorable to be missed.
Don't let its name fool you, go stay in the gorgeous village of Upper Slaughter – it's much prettier than its name suggests – where you can stroll through country lanes down to Lower Slaughter, said to be one the most romantic villages in the region. The Cotswolds is definitely perfect for those romantic strolls finished with high tea at a perfect inn or café (this region has them aplenty), or with a bottle of wine back at your accommodation.
Isle of Skye

Scotland's most famous island located within the Inner Hebrides is the Isle of Skye. This amazing island is known for its grand rocky mountain scenery that is truly dramatic and awe-inspiring. While the Isle of Skye is very popular for those wanting a summer getaway, it is also very romantic. It is a place that feels almost untouched. While it's not completely rural and has plenty of amenities, when you're driving through the dramatic scenery, it can feel as though it's just you and no one else on this glorious island.
The Isle of Skye is perfect for people who love walking and hiking, where the Fairy Pools, the Old Man of Storr and Neist Point Lighthouse are stunning yet not too challenging if you're not an experienced hiker. If walking isn't your thing, then the island is also great if you want to spend your time driving and taking in all the views. Although you'll have to be patient because the farm cattle roam free here so you'll often have to stop and wait for passing sheep.
Snowdonia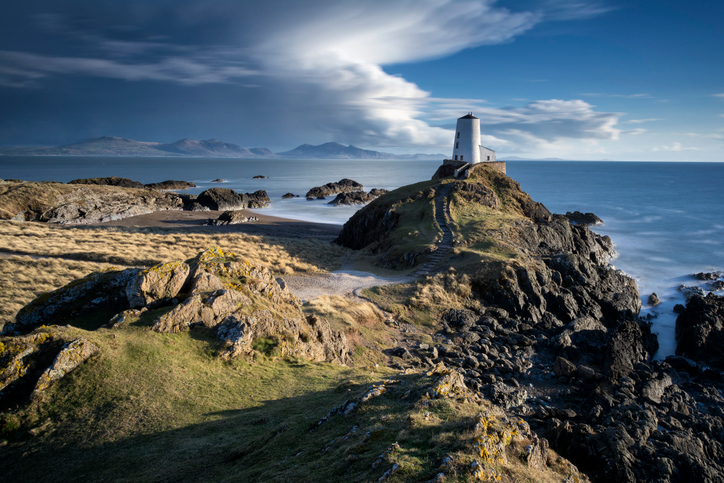 The region in North-western Wales, Snowdonia is certainly one to consider for a romantic honeymoon away where you can truly focus on just each other. There are plenty of outdoor activities to have in this mountainous region such as walking, cycling and fishing, yet you'll also find plenty to do if you're looking for a more relaxing visit such as shopping, eating great local food and exploring nearby towns.
If you're planning on honeymooning in autumn which is a gloriously colourful season all around the UK's forest and mountain regions, then you must take a walk through Betws-y-Coed as this beautiful area turns completely magical during autumn.
The Peak District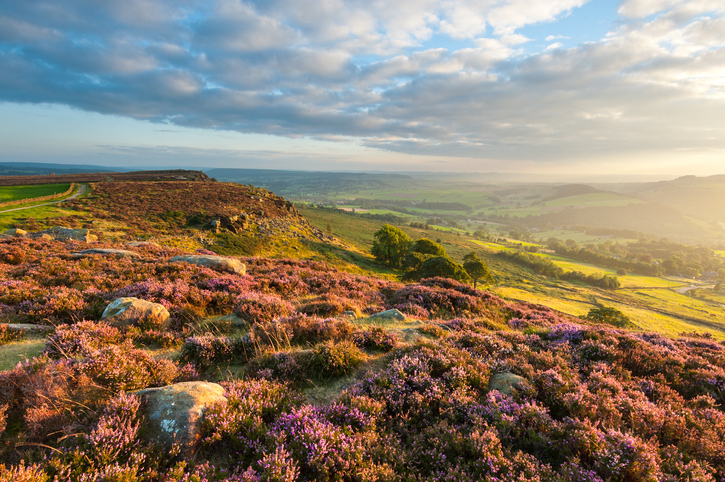 The Peak District is known for being the United Kingdom's first national park and you will certainly be able to see why with its perfect scenery. Disconnecting from your normal lives will be easy to do in this region as you'll be treated to quiet countryside locations where contemplative walks or ones with lively discussions about your future together can be had in spades.
If you end up staying in one of the many renowned bed and breakfasts in the area, you'll find yourselves treated to delicious breakfasts with local produce, as this region is proud of their local delicacies. If luxury is more your style, you can stay in one of the many luxurious spas and pamper yourselves.
Seeing at the Peak District is the home of the Bakewell Pudding, no trip to this region will be complete without sampling one. So if your ideal honeymoon is all about a beautiful and quiet getaway with some delicious food to sample, then the Peak District could be the perfect place for you.
The Highlands

We mentioned the Isle of Skye but we can't get away with an article about perfect countryside honeymoon locations without mentioning the majesty that is the Highlands in Scotland. The Highlands is a wildly varied area in Scotland made up of dramatic mountain ranges, lochs and plenty to see and explore.
If you want the countryside alongside a city, visit Inverness where you'll be able to go out on the loch, explore Urquhart Castle, see Inverness Castle, the Inverness Cathedral and the nearby Culloden Moor. While technically, Inverness isn't in the countryside it's certainly surrounded by plenty of it for you to consider it for your honeymoon.
If a smaller town is more your speed, that is only an hour from the top of the Cairngorms National Park, then perhaps consider beautiful Elgin. While we don't recommend getting truly lost in this incredibly beautiful park, we do recommend taking your time to explore it by walking, driving, cycling or even taking the train. It'll be easy to feel the love between your new spouse and yourself as you lay eyes on some of the most majestic scenery you'll ever see in your life.