When it comes to honeymoons, not all of us crave the kind of trip where you're lounging on a beach, drinking Pina Coladas for two weeks. Some of us crave excitement and adventure more than relaxation. To instead experience a new culture, to see historical sites or artefacts and to admire beautiful artwork. This is why we've compiled a list of 5 city destinations for your bustling and fabulous honeymoon.
New York

Everyone knows that New York is the city that never sleeps. This is because there is always something happening in New York. From art exhibitions to Broadway musicals and of course all of that delicious food. You'll be able to romantically row boats in central Park, marvel at the views from the Empire State Building and eat the best bagels of your life, among many other things, in New York.
It's the epitome of wonderfully bustling cities that is perfect for your honeymoon. While it is a bit of journey, at approximately 8 hours of flying, it's worth it for the amount of excitement you'll get on your honeymoon.
Another very obvious reason why New York is ideal for your honeymoon is that it's a hugely romantic city. Lots of people forget this when they first come to New York on their way to trying a cronut, but it's the setting of some of the most romantic films ever made. It was the setting for Breakfast at Tiffany's, When Harry Met Sally, An Affair to Remember, Annie Hall, Working Girl and who can forget those final scenes in Sleepless in Seattle atop the Empire State Building.
New York has a beautiful affinity with romance so you'll still get everything you crave from your honeymoon, just in a super exciting package with literally anything you would want to do all wrapped up in it.
Rome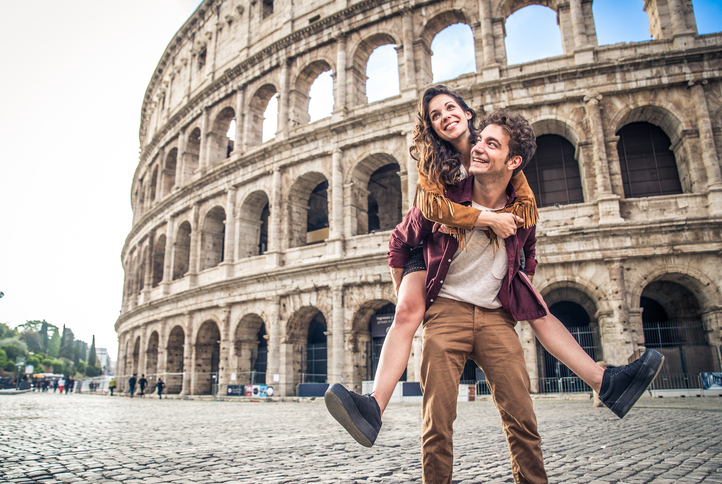 Italy overall is hugely romantic and while many honeymooners may travel to Venice or Verona, you're looking for that city escape and so The Eternal City, Rome has to be the choice for you. Rome is one of those cities that is hugely busy and sometimes way too overwhelming, but impossible not to love.
With the oodles of people, both tourists and locals, you'll be fully immersed in what modern Rome has to offer, while still being able to take in everything that ancient Rome used to be. Marvel at historical sites like the Colosseum, the Pantheon and the Roman Forum, alongside more 'recent' – compared to ancient Rome that is – additions to the city like the Trevi Fountain and the Spanish Steps. Whatever you decide to do though, you'll be sure to be constantly entertained in the majestic wonderland that is Rome.
Rome is another city that is hugely romantic. Italy is oozing in romance everywhere with its many beautiful piazzas and divine sunsets. Be inspired for your Roman adventure by watching such romantic films as La Dolce Vita, Eat Pray Love and of course, Roman Holiday. How could you not want to re-enact Audrey Hepburn and Gregory Peck's magical day strolling around Rome for your honeymoon? Oh and did we mention the gelato?
Athens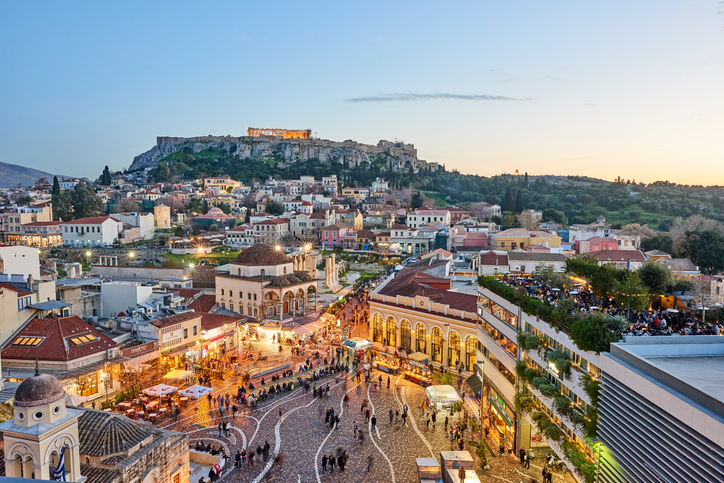 If you're big on history, then the perfect city honeymoon destination for you is definitely going to be to Athens. While every city we mention here has a unique and hugely interesting history, Athens is one of the most historical cities in the world. It's a fascinating place that you'll love exploring and marvelling at how old, special and beautiful the sites within this city are.
See incredible remains from Ancient Greece like the Temple of Olympian Zeus and the Acropolis of Athens with the famous temple, the Parthenon. As you're walking around and absorbing all of this amazing history, you'll be treated to Greece's famous weather of beautiful clear blue skies and warm sunshine.
Stroll through the attractions of modern Athens like the public market where you'll find an abundance of delicious fresh produce or get lost in the charming streets of the oldest historical neighbourhood in Athens, Plaka where you can find an array of interesting trinkets to purchase and great restaurants to eat at.
While Athens isn't particularly well known for its romance, the beautiful historical sites alongside the delectable Greek cuisine, plus the perfect weather and bright pink Bougainvillea vines scattered around the place will definitely give you those romantic vibes you're searching for on your honeymoon.
Paris

Okay, so an obvious choice that we had to mention was Paris. Paris is known as both the city of love and the city of lights, which definitely means you'll be up for a romantic honeymoon if this is the city you end up in.
Paris is a bustling city that also has a beautiful relaxed vibe to it, so slow strolls over the Pont Neuf on the Seine are definitely encouraged. You'll be able to explore wonderful art galleries like the Louvre and the Musée D'Orsay, as well marvelling at the Eiffel Tower, the Arc de Triomphe and Notre-Dome.
Strolling through the beautifully lit streets of Paris will be both exciting and hugely romantic. It's pretty much perfect for a city honeymoon.
London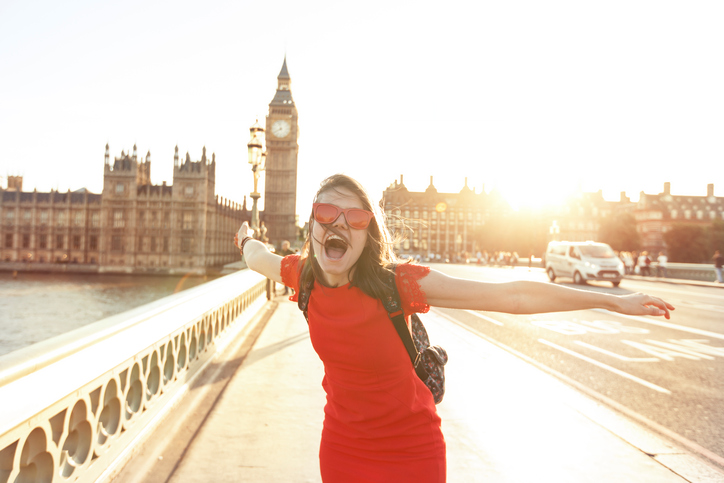 Okay, you might see London on here and be thinking that you're being totally ripped off. You were promised 5 honeymoon destinations and London is in the UK! Well, don't get upset just yet. We're going to propose the crazy notion of honeymooning at home and what better place to do that than in London.
While you might be dreaming of a far off destination for your honeymoon, if you've never really explored London to the fullest, then you might want to consider it. London is a hugely exciting place to visit. It's full of amazing attractions like the Tower of London, Westminster Abbey, Big Ben and many wonderful parks, galleries and of course, delicious food.
You'll love the exciting vibe of London and exploring some of its gorgeous Burroughs like Notting Hill, Knightsbridge and Camden. Again, while it's not typically a romantic destination, there is something inexplicably magical about London that makes every outing with a significant other there utterly romantic, without even trying to be.
Want to turn your city honeymoon into a destination wedding? Click here to find out more.