For most women, finding the perfect wedding dress is the most important thing to do in the planning stages of a wedding. Without the perfect dress, you'll be left feeling less-than-perfect meaning your day won't feel as good as it should. We all know what it's like to wear something out that you're not completely comfortable in, only to regret it 30 minutes later and feel a bit rubbish the rest of the night.
This is why finding the right dress for you is so important. But what happens if you find the perfect wedding dress and then you do a bunch of things to unintentionally sabotage your love for it? Here are the things to avoid doing after you find that perfect dress.
Don't keep searching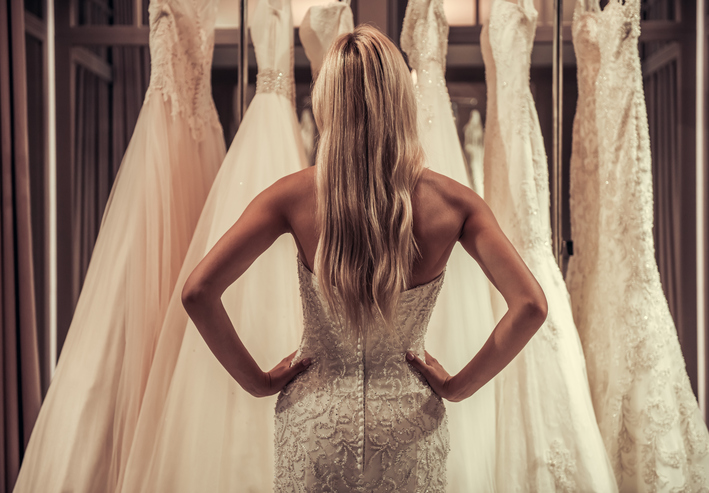 The temptation is high. It's understandable. We all just like to see what else is out there. We like to know what we're missing out on. Despite the urge to keep looking, you must avoid continuing to search for wedding dresses after you've bought one. It wasn't so long ago that you found that perfect dress. You feel comfortable and beautiful in it, plus it suits you perfectly. So don't look for other dresses! Doing this will only make you doubt your original purchase. So put down the wedding magazines and pick up a book instead, because you simply must avoid looking if you want to maintain your sanity (and your budget) before the wedding.
Don't go on a crazy diet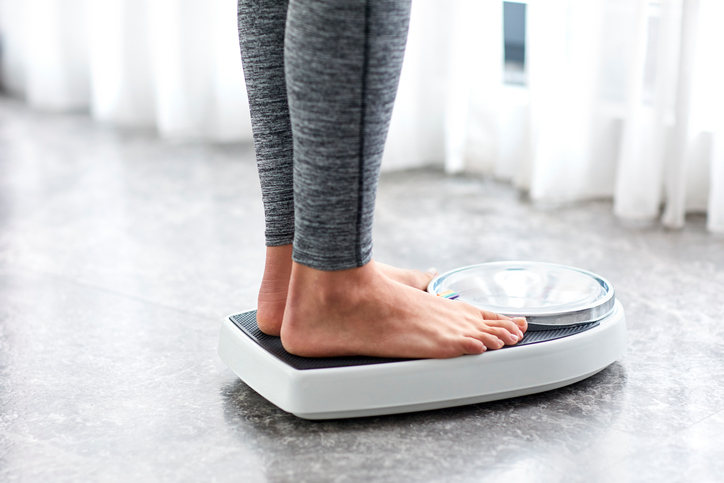 Many brides get their wedding dresses in a size or two smaller months prior to the wedding as a way to encourage a bit of weight loss. Your weight has most likely fluctuated throughout your relationship and perhaps you're feeling a little heavier in the lead up to your wedding. If you feel like you'd be more a bit more comfortable at your wedding if you shed a few pounds, then by all means do it. However, if you have an unrealistic goal and you're merely doing it to impress your partner, your family or friends then you should avoid this at all costs. Firstly, if you've already ordered that perfect dress and the measurements were based on your current size, then you won't fit into it if you lose heaps of weight. And if you ordered it in a size or two smaller and you run into a lot of issues prior to the wedding (maybe there's an ice cream sale on at Tesco) then you'll be stuck with a dress that's far too small and you'll need to find another one. So set a realistic and healthy goal and order your dress size accordingly.
Don't show everyone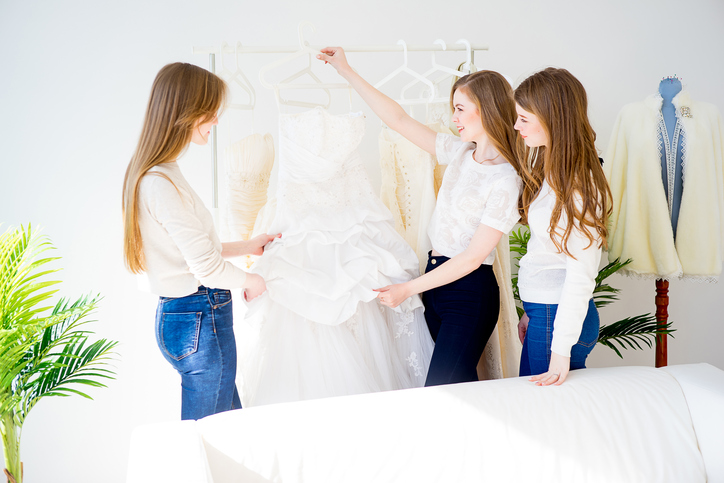 If you've found the perfect dress, it's hard not to get overly excited and show all of your nearest and dearest. Sure, showing your bridesmaids and your mum is perfectly acceptable. But if you've got someone in your family who's a little judgemental or hard to please, then you might want to avoid showing it to them prior to the big day. If you think your dress is perfect and then your grumpy grandmother says you shouldn't be showing your shoulders or that the style doesn't suit you, how are you going to feel? You're going to doubt your perfect dress which is a complete tragedy! So, only show a select few people your dress and surprise everyone else on the day with how amazing you look.
Don't forget about lingerie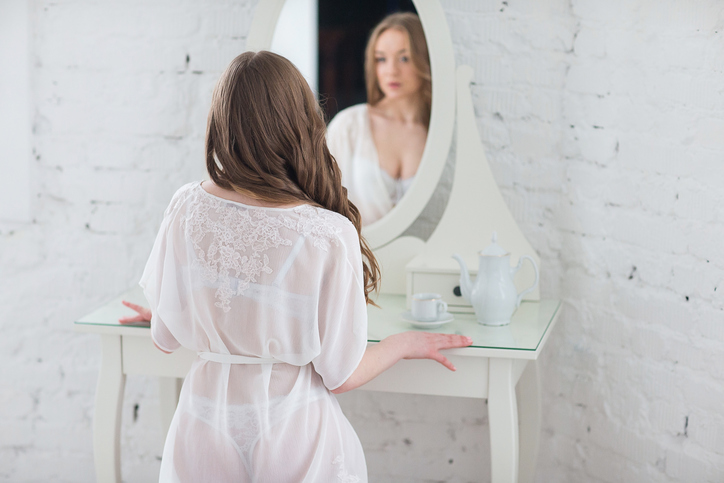 When it comes to wedding dresses, you can't just be thinking about the dress. You need to be thinking about what's going underneath. Most women like to splurge and purchase new lingerie for their wedding but it is incredibly important to keep your dress in mind when you're buying your lingerie. You'll get your lingerie after you buy your dress of course so you'll have an idea of what to buy. Certain dresses don't need a bra worn with them, others will require a lot of support underneath, so make sure you're picking the right thing in the right colours to accentuate the fit of your perfect dress, and not derail it.
Don't rush the final alterations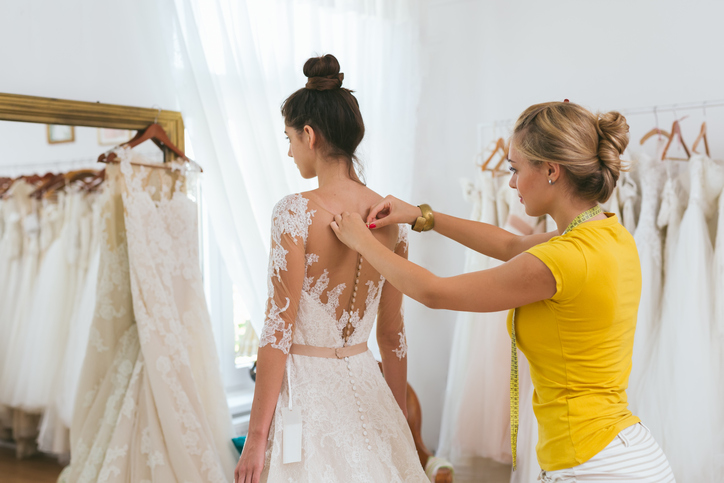 Some brides, when the wedding is only a short period away, will rush through their final alterations. This means that they'll settle for their perfect dress only fitting averagely and therefore falling a bit out of love with it. This can easily happen. Your seamstress might have got the original measurements wrong and so you've had to have more fittings than anticipated, or maybe you've lost weight since the initial fitting so it needs to be taken in more. Whatever has happened, you need to be able to dedicate the time to having the dress fit well. So go in for extra fittings and let the dress be altered until it looks like it was made for your body alone. You won't regret it.
Don't forget about the accessories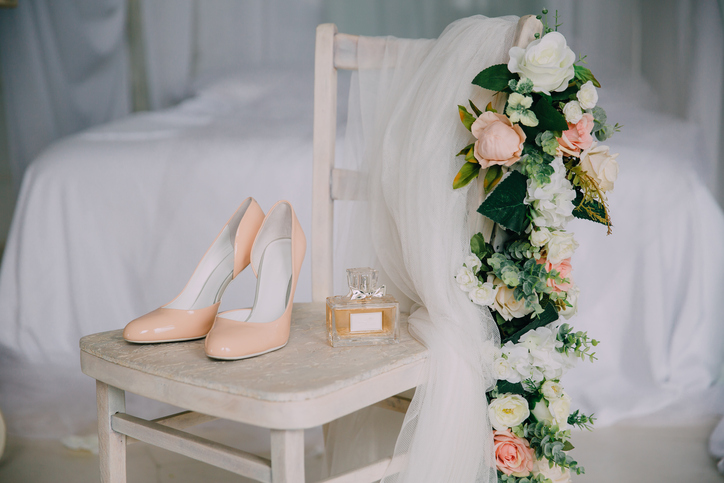 You've bought the dress and now you need to find something for your hair, plus jewellery and shoes. Whatever your style, you need to think about the accessories and how they'll match your dress. If you're dress is a floor length, fitted number that has a lot of lace applique then you might consider dialling back on the accessories as your dress is such a showstopper. If you opted for a simpler style and silhouette, then a veil or tiara might bring the whole outfit together. The accessories simply must complement the dress and not detract from it. You've spent all this time trying to find that perfect dress, you can't ruin the whole look by choosing the wrong accessories. As Coco Chanel once said, "Before you leave the house, look in the mirror and take at least one thing off". Live by this quote when it comes to your wedding accessories and your perfect dress will remain the star of the show.