For those brides-to-be who aren't the partying type, a themed hens do can be the ideal way to have fun with your main girls, and not have the whole day or night be about drinking and nudity.
If you're a bit of a vintage belle at heart, then you'll likely be obsessed with all things Audrey Hepburn. Her class and charm are qualities you long to have, so why not have an Audrey Hepburn themed hens do for a night of classy fun?
Tiffany blue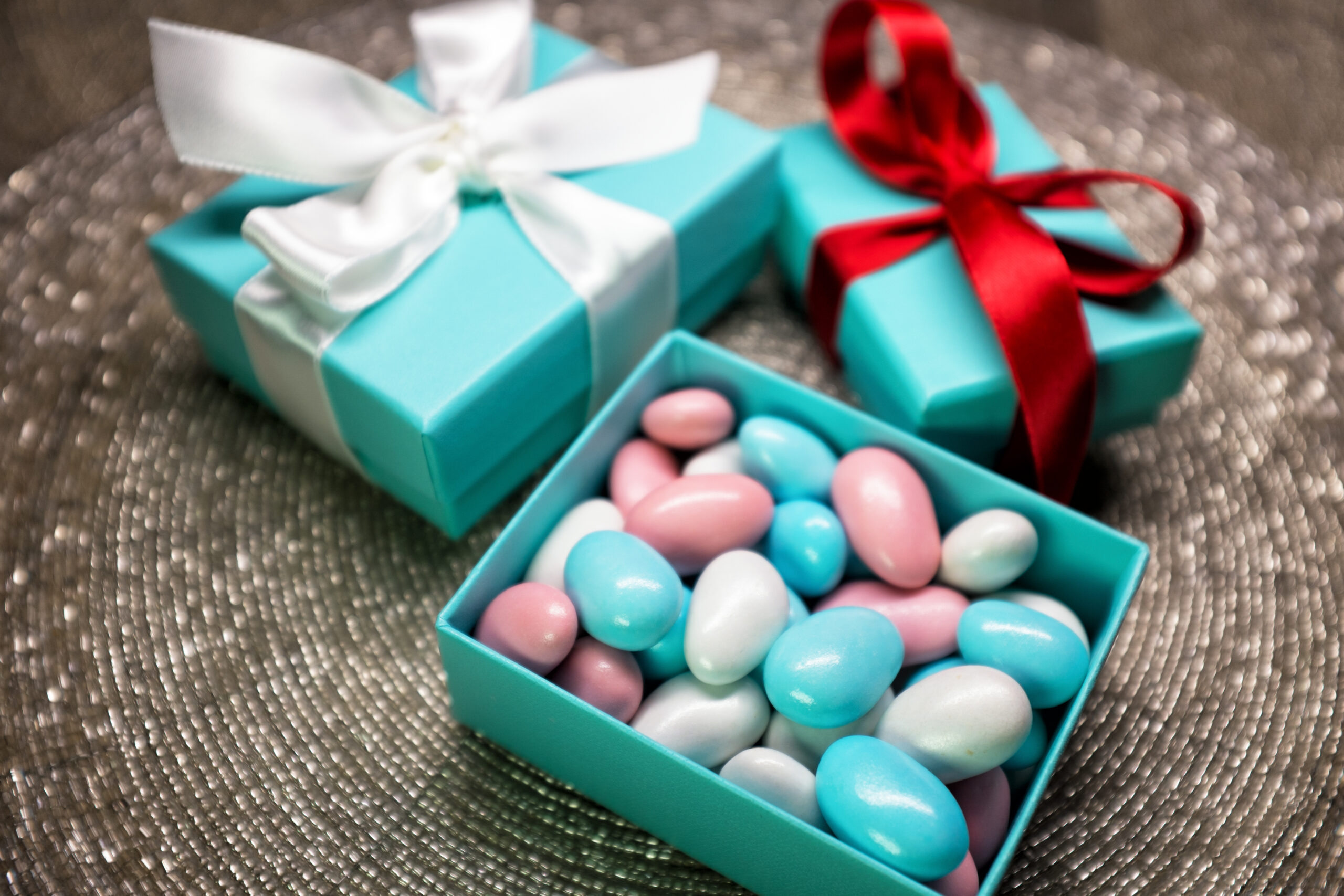 To invite your lovely friends to this soiree, you simply must use Tiffany blue for the invites. If they don't know about the theme yet, then the colour and perhaps the style of the invites will be sure to give it away.
Another way to incorporate Tiffany blue into your hen do is to have little Tiffany gift bags to hold treats for your friends. Lots of brides give away keepsakes at their hen dos. Things like little compact mirrors, gourmet chocolates and mini bottles of perfume are perfect little treats for your party favours.
If you're having a sit-down dinner party, get the place settings printed in Tiffany blue for that real Hepburn flair.
Your guests will love all of these touches fit for Audrey herself.
A costume party
Everyone loves a costume party, especially a classy one like this. Have your friends come as different 'Audrey's' to your Audrey Hepburn themed hen do. There's Holly Golightly, Sabrina, Princess Ann – the list goes on. Have them choose their favourite character and a favourite outfit and you'll all have the best time guessing which movies each other are from. This works well for brides who are having their hen party in a private room or venue, or even at their house.
For more adventurous brides, get dolled up in your Audrey costumes and head out on the town. You don't need to just keep these fabulous costumes to yourself!
A hair code
To keep things Audrey-esque, not only could you have a dress code, but a hair code. Put on the invites that all ladies must have their hair done in a style that Audrey would have. Elegant up-dos or pinned back pixie cuts are all accepted.
Dress up table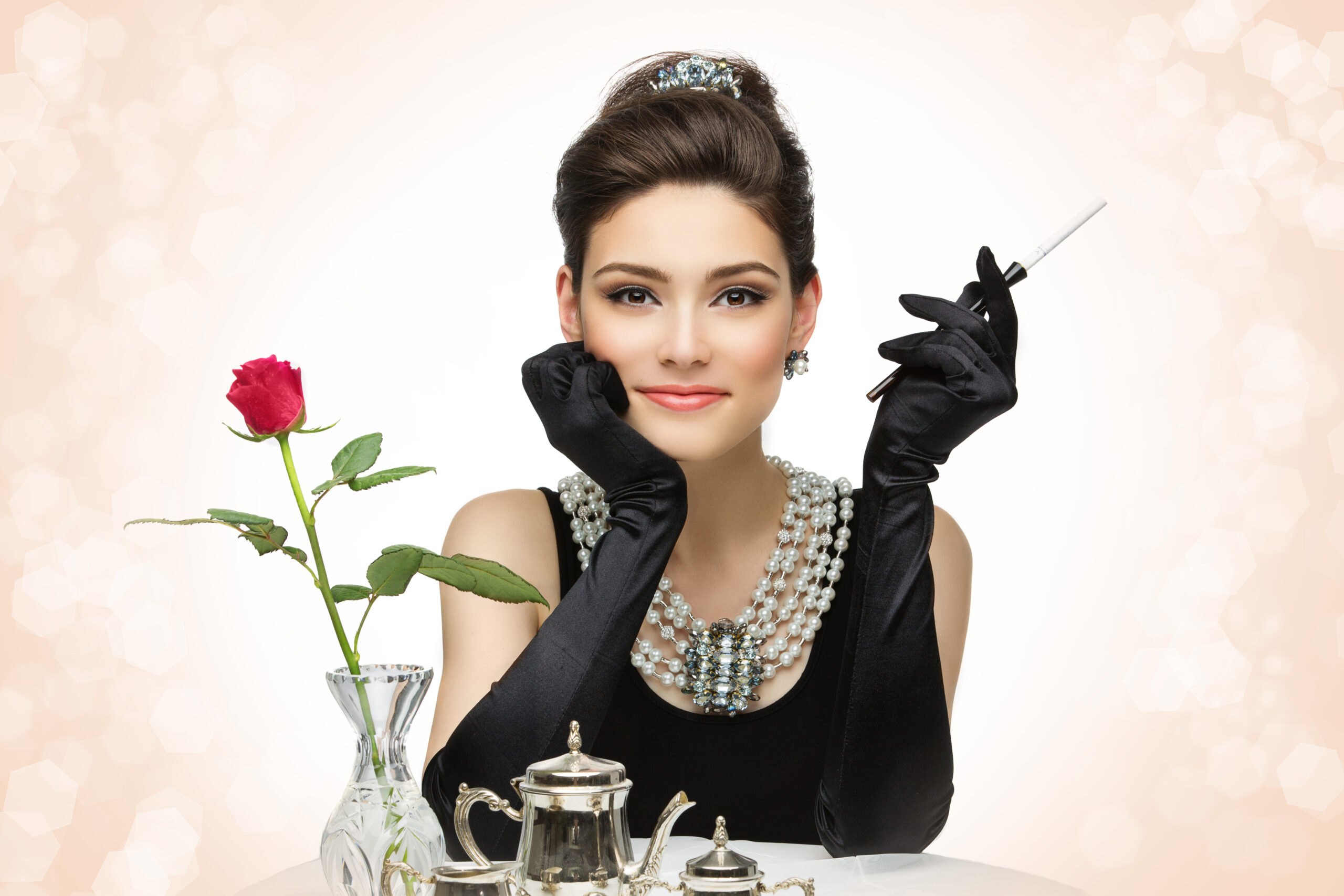 If you decide against having a costume requirement, you could consider having a dress up table if you're hosting your own hen do. Lay out faux pearl necklaces, long cigarette holders, black sunglasses, elbow-length gloves and tiaras and have a photo booth set up so you can all take snaps in your Hepburn garb.
Games
If you're having your hens do at one location, it could be fun to play a few Audrey themed games. You can divide your guests into teams and guess which quotes feature in which movies or you could have a trivia game where you need to answer questions about Audrey's life and movies. This works especially well if your close friends are all Audrey fanatics like you.
High tea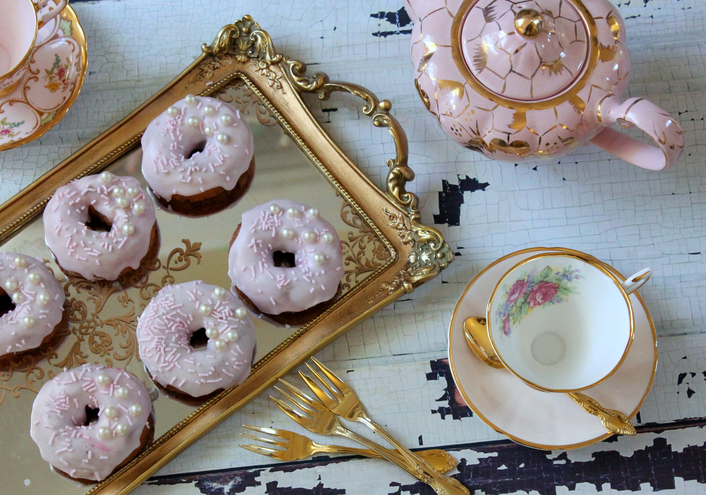 If Audrey Hepburn was still alive today, undoubtedly she'd be telling you to have high tea for your hen do. High tea is the classiest way to celebrate your upcoming marriage. So with all of your classed up girls in tow, head to a ritzy hotel for a luxurious high tea. Sit around and gab on everything your wedding will be, while sipping on tea and enjoying a selection of beautiful cakes, sandwiches and scones. If that doesn't scream, 'Audrey' then we don't know what does!
A movie night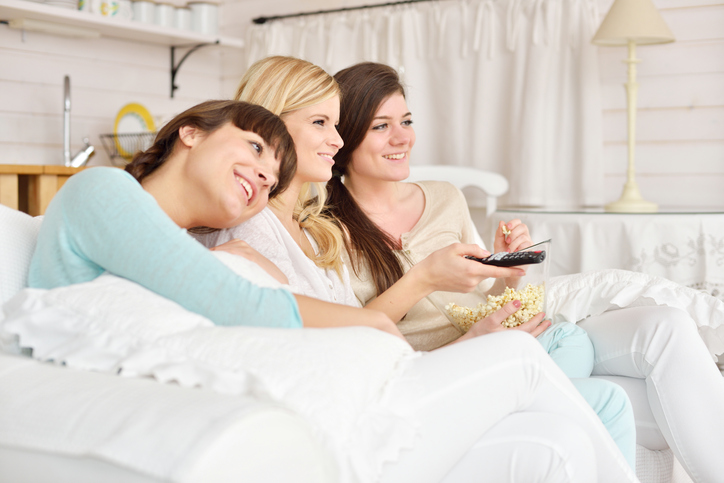 Some ladies are true homebodies and don't love the idea of getting out for their hen do. If this sounds like you then you might want to consider having an Audrey themed gathering at home to celebrate your upcoming marriage. Your movie choices are obvious: anything Audrey.
Provide high class treats like croissants and dainty cupcakes. Your colour scheme can be Tiffany blue, which can reflect in the decorating and also in the attire. If you're lounging and watching movies, the last thing you'll be wanting to wear will be Audrey costumes. So, why not order some fluffy robes in Tiffany blue and some dainty slippers for your classy movie night in? Your guests will love the casual class of your hen do.
A vintage styling day
Many companies around the UK offer a day of vintage styling and pampering for hen dos. This would be the perfect way to make your Audrey theme present but not too over the top. You can often choose with these styling places what era you're aiming for. So, for a true Audrey experience, pick the 1960s and get fabulous up-dos and elaborate eye-liner to reflect her most famous part, Holly Gollightly in Breakfast at Tiffany's. These companies often offer a photo shoot as a part of the service too, so why not call ahead and tell them what you're planning? You'll be sure to be styled with elbow-length gloves, an extravagantly long cigarette holder and maybe even a cat to really carry off the look.
A Roman holiday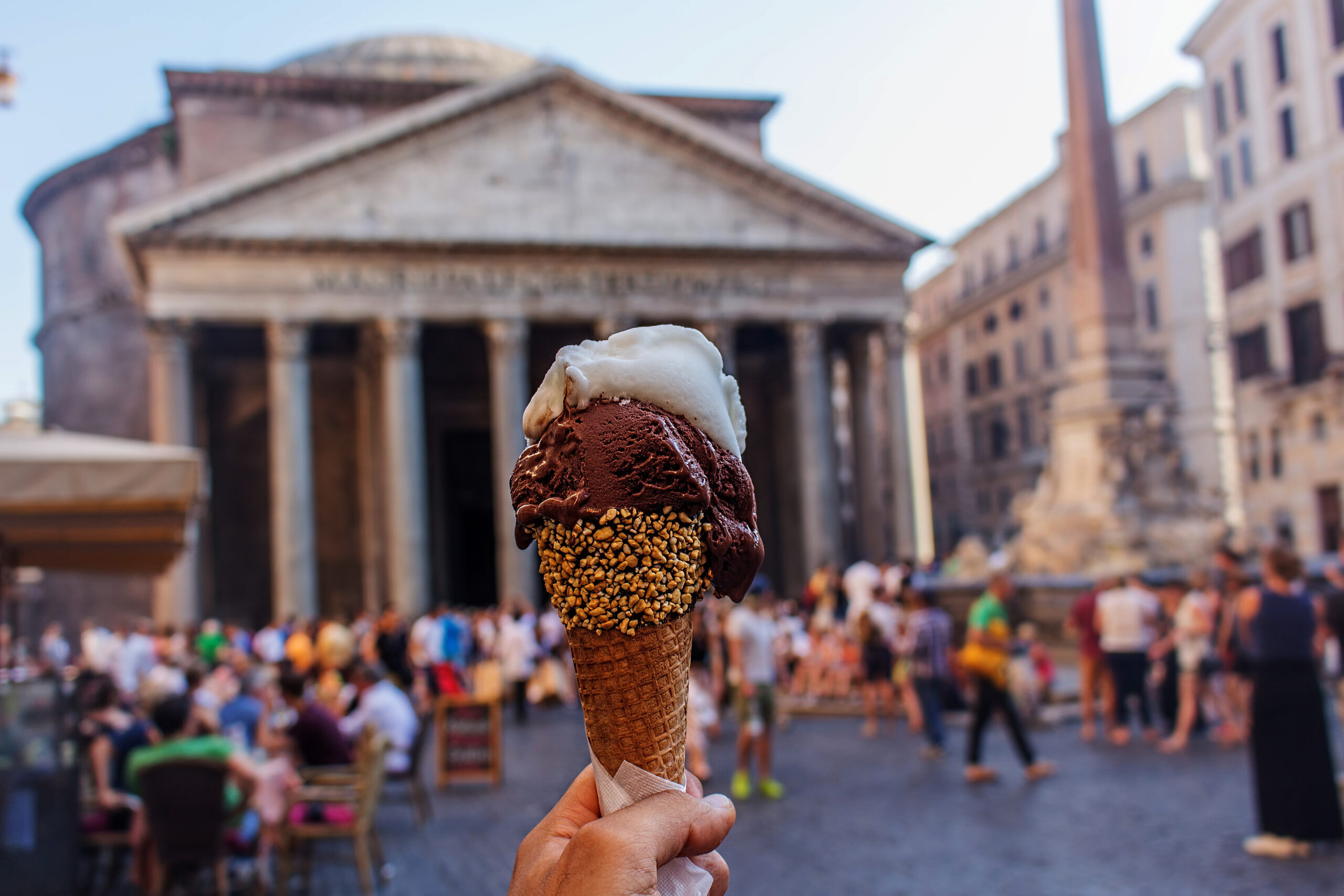 In Roman Holiday, Audrey Hepburn's character, Ann spends a perfect day exploring Rome. So if you and your friends are up for it, why not book a weekend away in Rome? Flights to Rome are often cheap from major cities like Manchester, Edinburgh and of course, London. This is going to be one elaborate hens do, but seeing as you only get married once, you might as well go all out for it!
Be like Ann in the movie and casually stroll around the Roman streets, eating gelato and browsing the stores. This is the perfect way to not only honour your treasured Audrey, but to also get some much needed girl-bonding time and relaxation in before you tie the knot.
If you want more help planning your fabulous do, why not check out our list of hen do planners in your town? They can help you take your Audrey theme to the next level.