Arron Ferguson and Mary-Jane Moten had been an item for four and a half years when he popped the question.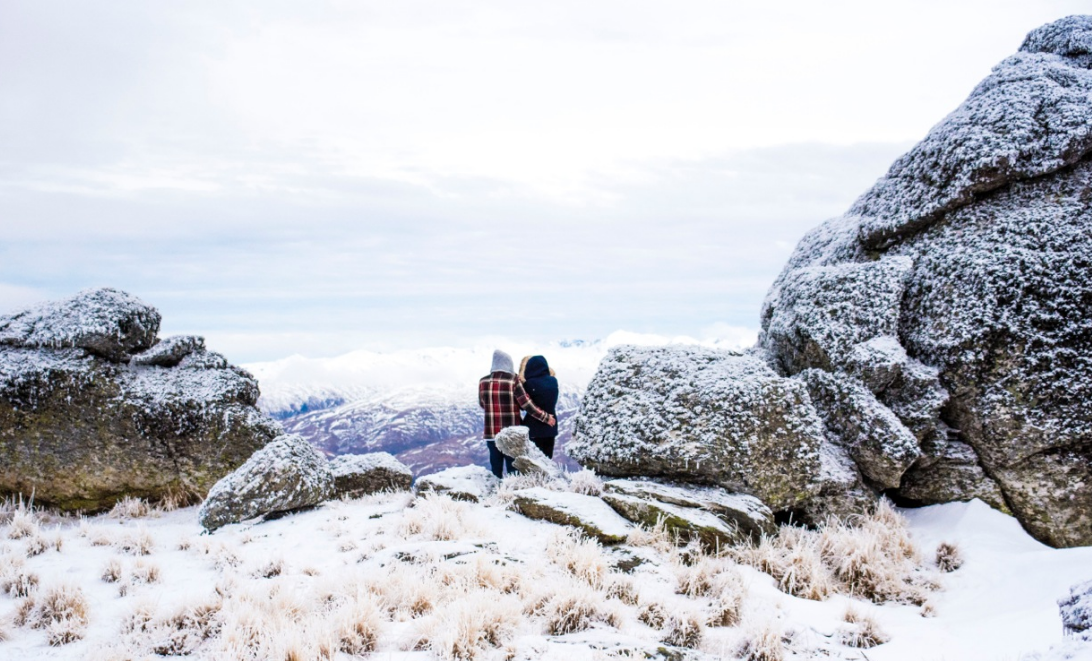 Five months prior, Arron asked Mary-Jane's father for his permission and got to planning his incredibly romantic proposal. "She knew nothing about us going away until two days before we had to leave!" he recalls.
Arron gave Mary-Jane a few hints:
1. Pack your bags for a week.
2. Pack warm clothes with a nice going-out outfit to wear
3. It's going to a single degree or lower in temperature
4. We are leaving our house at 3AM
5. Don't worry about the kids – it's all taken care of.
"That drove her crazy with excitement and anxiety for the next two days!" he says.
The pair left at 3AM as planned, and (to Mary-Jane's surprise) boarded a plane to Queenstown, New Zealand.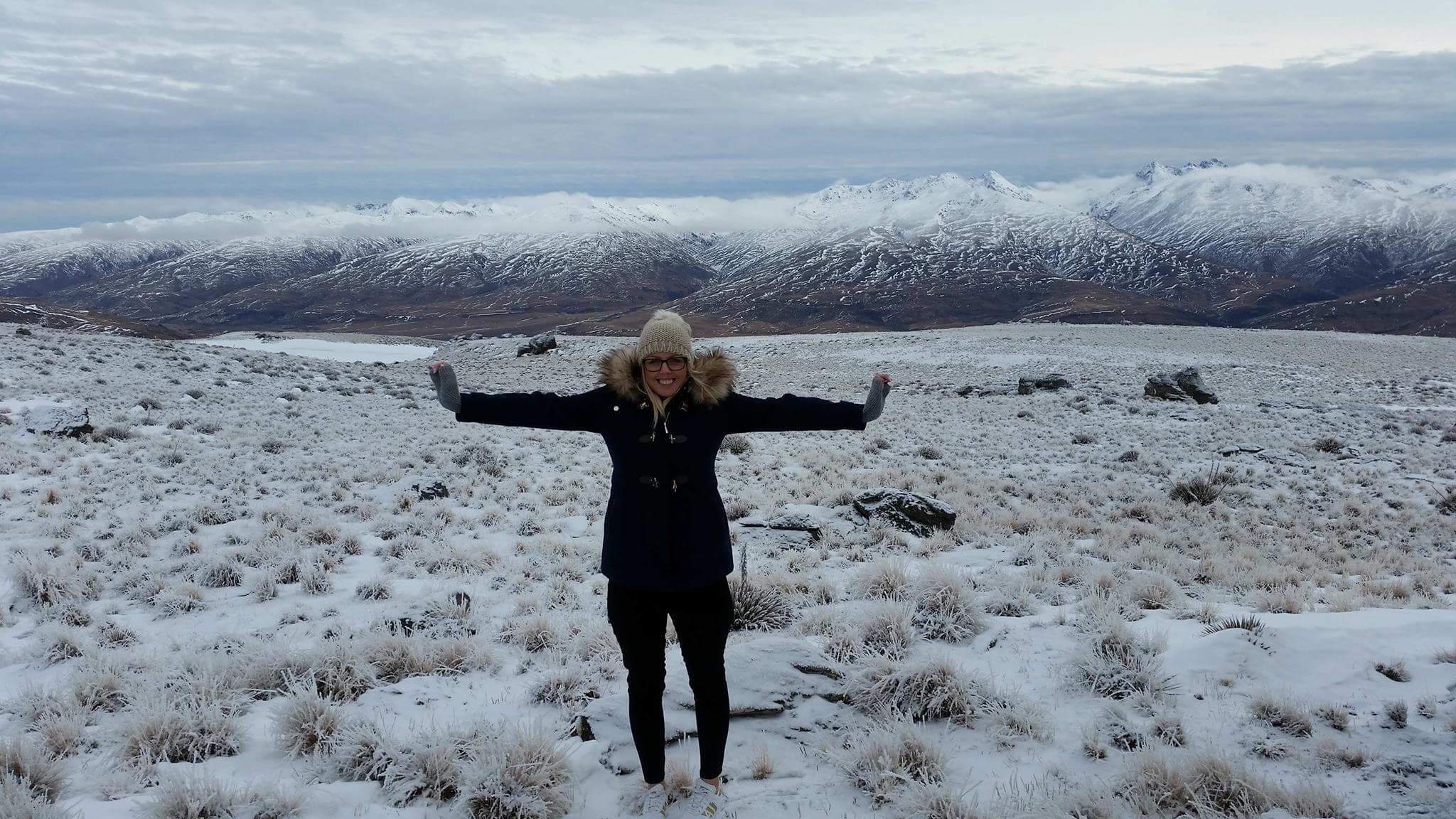 After a couple of days, on June 23, 2017 Arron organised a 'mystery drive' through the snow-covered mountains. He pulled into a private yard, pretending to be lost and in need of directions. This was all part of the plan however, as they'd just arrived at their helicopter ride!
When the pair made it to the peaks of Cromwell Mountains, they went for a stroll. "I was secretly looking for the best background and most picturesque view!"
The pair were drinking pinot brandy and hot chocolate when it was "time for the moment Arron had been rehearsing in his head for the past two days."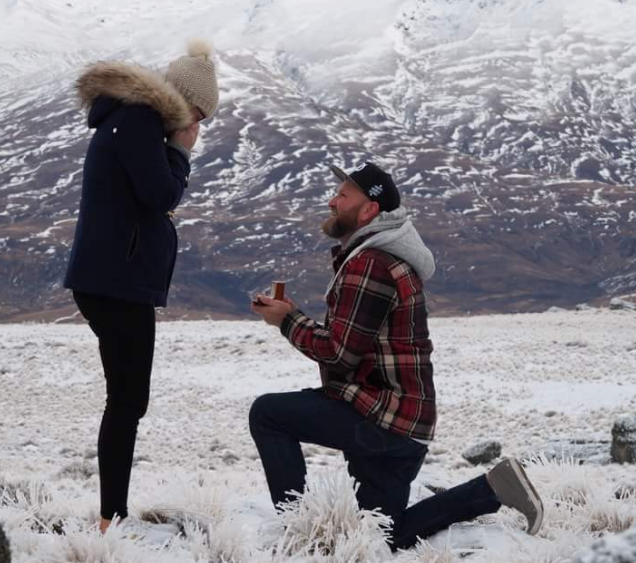 Arron looked Mary-Jane in the eyes and said his prepared line: "I'd love nothing more than to have you and the girls be a part of my story for the rest of our lives."
"At that point all the tears started flowing," says Arron. "I had to ask her twice if it was a yes because she couldn't talk – it was cute."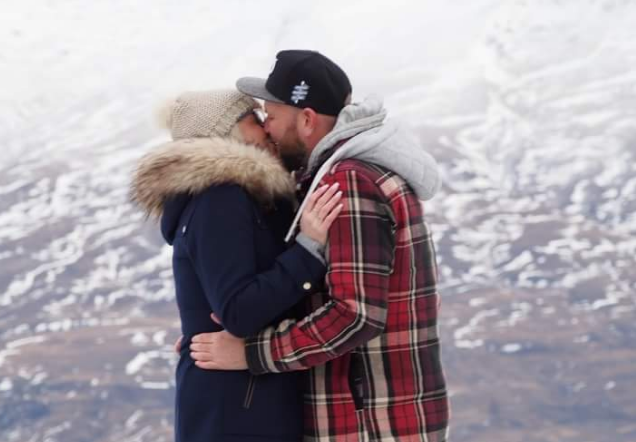 Arron then took Mary-Jane out to a five-star dinner at a steak house in town. "Mary-Jane said it was one of the best meals we have ever eaten," Arron recalls. "I think it was the ring talking."
Mary-Jane engagement ring had all-up 36 diamonds!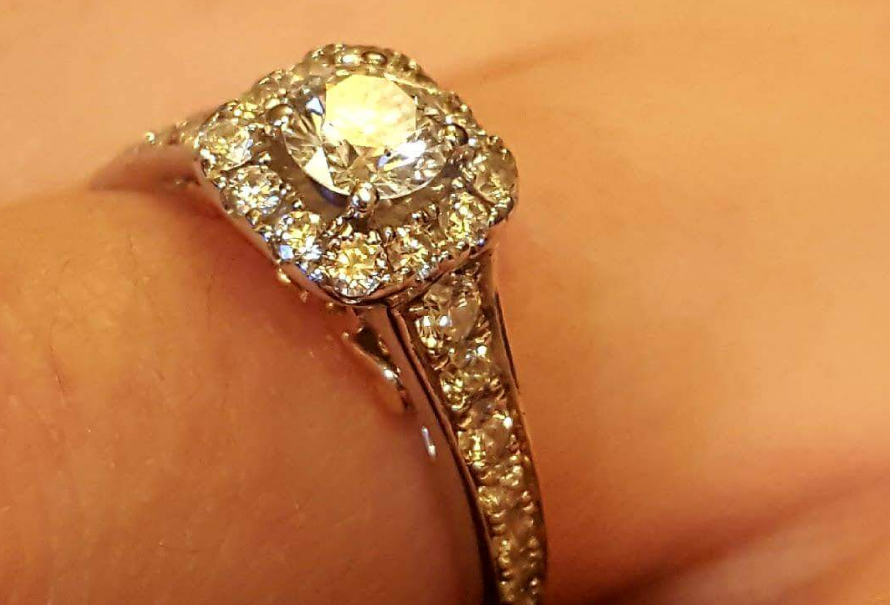 For those considering popping the question, Arron advises "It doesn't hurt to put a little thought into it, lads." He says, "Make it memorable because she will never forget the day you did it, and why not make it one to remember!"
We wish Arron and Mary-Jane the very best of luck with their wedding planning, and sincerely hope to see their wedding featured in our Real Weddings section in the future!