Couples looking to give their loved ones a heartfelt thank you for attending their big day, should consider offering wedding favours. Moreover, while it is always a treat to receive a table of sweets or a bag of delicious chocolates after the celebration, more and more newlyweds are choosing something a little different and presenting their adult guests with alcohol miniature wedding favours.  And why not? There will always be a drink to suit the mood or theme of your wedding and they are always sure to be well-received.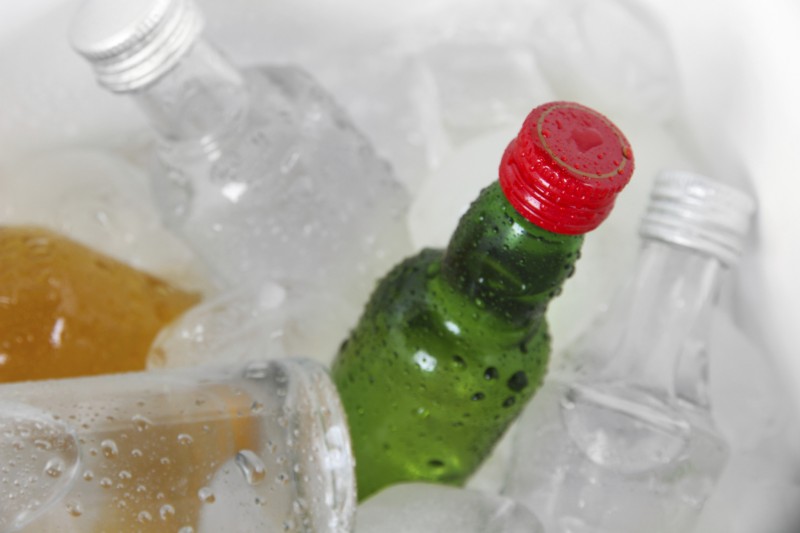 Check out our tips on getting alcoholic wedding favours right!
Have you checked your venues alcohol policy?
Depending on their policy some venues won't let you provide alcohol of any kind. While some will let you distribute favours, others won't allow this so check your venue's policy before you start stocking up on mini gin bottles.
Do your miniatures complement your overall theme?
Your choice of alcohol miniature could complement the season of your wedding, so for a mid-summer celebration you may choose gin whereas for a winter wedding you might opt for a cream liqueur. Alternatively consider the mood of your do. A contemporary themed wedding might call for flavoured vodka, just as a more traditional affair might be the perfect occasion to hand out sherry or port. If there's a local spirit produced in the area where you are getting married, see if you can get miniature bottles of that.
Are the drinks to the tastes of your guests?
Not all your guests will be spirit drinkers, so try to vary the favour to meet your guests' tastes. Perhaps you could offer whiskey miniatures to your male guests and a sweeter chocolate liqueur to the ladies. Also, try to find a non-alcoholic alternative for your teetotal family and friends.
When will you offer your treats?
If you don't want guests sipping on their wedding favours during the reception, you might decide to distribute them at the end of the night. Have a large basket filled with your alcohol miniatures at the exit to your venue and ask guests to help themselves on the way out – they can always drink them back at the hotel as a nightcap!
Why not create a small gift set?
For a more refined wedding favour, combine your miniature with a glass suitable for that particular drink, and add a biscuit or chocolate that will complement it. If you choose the right shaped glassware, such as a brandy glass, you can place the bottle and sweet treat inside and wrap with clear cellophane to create your own gift set.
Could you personalise your alcoholic favours?
Many companies offer bespoke alcohol miniatures, meaning you can have a special label printed with your names and the date of your wedding. The labels could even sport photos of the two of you or your wedding motif if you want them to. If you're looking to save money, you can use standard bottles but add an individual touch by tying a handmade label around the neck.
Is it suitable to offer your miniatures at your event?
Alcohol miniatures work best at evening weddings, especially those that are adult only. Be very wary if you give out alcoholic favours at a wedding where children are invited; while they may not be given a miniature themselves, it would be very easy for them to pick one up from the tables.
Use Easy Weddings to connect with your dream wedding suppliers.
Browse the directory and start planning today!