Wedding favours are essentially thank yous to your friends and family for attending your wedding and sharing in your unforgettable day. The favours are usually small and are either an edible treat, a small bottle of drink, or a keepsake for your relatives to treasure..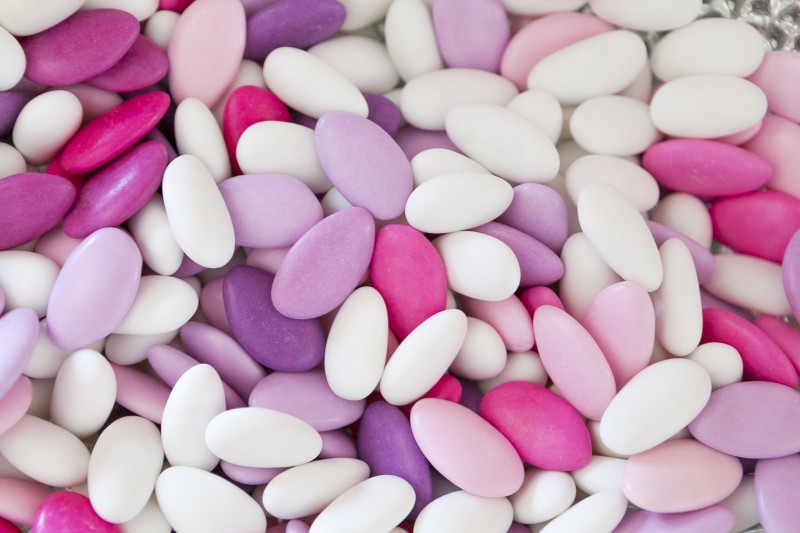 Traditionally wedding favours consisted of a circle of white tulle containing five sugared almonds. These nuts represented health, wealth, happiness, fertility, and longevity. Now this ritual is largely ignored, with guests instead treated to a unique offering that fits the theme of the bride and groom's big day.
Before deciding on the type of presents you'd like to give your guests, you should think about the style or theme of the day you are having. Are you intending it to be a fun, casual occasion, or an elegant formal affair? Matching your gifts to the feel of your wedding is becoming an increasingly popular idea.
One important decision to make about your favours is whether you want a tasty treat for them to scoff right away, or a memorable keepsake that they can treasure forever? Some couples like to incorporate their guests' gifts with their place markers, for example by putting each place name in an ornate silver frame that can be later used to hold a photograph from the special day.
Perhaps your wedding has a specific theme you can use to get ideas for your favours? If you're having a garden wedding, a small potted plant would be the perfect long lasting gift for your loved ones. If you're getting hitched on a beach, a box decorated with shells or a miniature bucket and spade would be perfect.
If your wedding day is to be fun and informal consider a plastic noodle box containing jelly beans, something that can also add vibrancy to your tables. For those having a chic evening do, a personalised bottle of wine, or high quality gift-wrapped box of chocolate truffles might be more suitable.
Whatever style of wedding favour you choose to give, favour boxes come in an amazing variety of contemporary materials, including plastic, stainless steel, and cardboard, as well as more subtle and traditional fabrics. Boxes are available in many colours to complement your long-considered scheme, and are useful for adding splashes of stronger colour to your tables. Most boxes can be emblazoned with your names and the date of your marriage, and possibly even a photograph.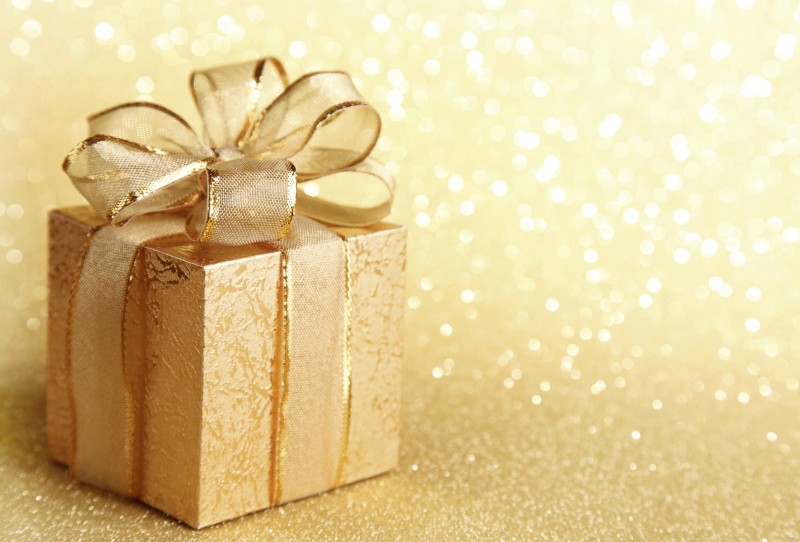 When should I order my favours?
You shouldn't need to order your favours too far in advance as your supplier won't actually be involved on the wedding day so won't need to keep the date free. Two or three months prior to the wedding is usually enough, and if you are giving out edible favours you'll want to receive them just before the wedding to ensure they remain fresh.
If you want something a bit different that needs a bespoke design, or you want to make your wedding favours yourself and are just ordering materials, you'll probably want to start looking around six months before the wedding.
How many favours should I order?
Make absolutely sure you order enough favours for each one of your guests, along with a few spares to be certain everyone gets to take one home. You may even want a couple for yourselves as mementos, with another handful for the guests who were sadly unable to make your big day.
Use Easy Weddings to connect with your dream wedding suppliers.
Browse the directory and start planning today!