Your engagement ring will be both the most expensive and the most important jewellery purchase you ever make, so you'll want to take good care of it. Follow our top tips on engagement ring care.

Protecting your engagement ring
Try to avoid wearing your ring during strenuous exercises, or when performing other activities which could put the metal and the stone under stress. Gardening and cooking are two examples that spring to mind. Take care not to bash your ring on metal pans and door handles.
Diamonds may be the strongest of all gemstones but they can cleave and fracture if subjected to a strong blow or dropped. Indeed, diamonds can show pits and marks if they are repeatedly mistreated and will wear down quicker as a result.
Servicing your engagement ring
Make sure your ring has regular check-ups to monitor its settings and its general wear and tear. Jewellers should always offer regular checks as part of their after-care service. Your jeweller can clean your ring thoroughly, with yellow gold, rose gold and platinum being easy to clean on site. White gold rings will need to be polished and plated every year or two to keep them looking their best.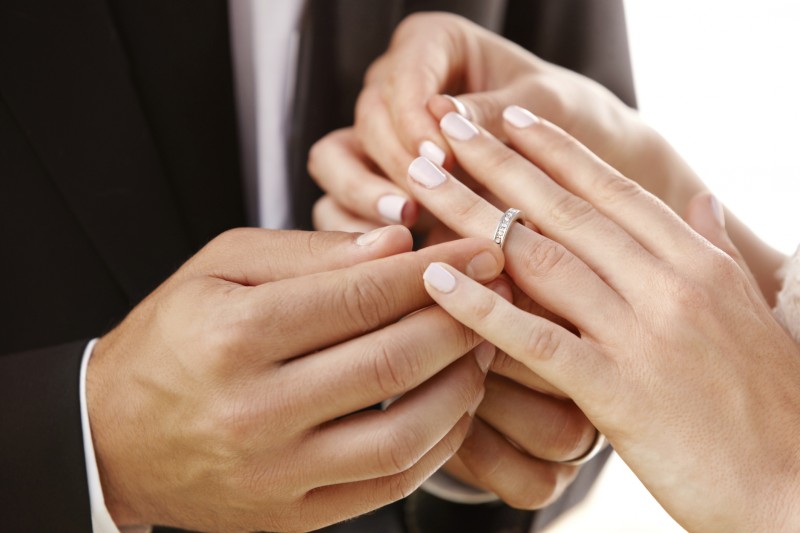 Cleaning your engagement ring
In addition to servicing, be sure to clean your diamond regularly – it can be cleaned at home very easily. To keep it sparkling clean, simply dab an old toothbrush with washing up liquid and lightly brush away the built up grime. Rinse the stone under clean running water (always remember to put the plug in your sink) and dry with a soft cloth.
Having your ring valued
One of the first things you should so when you get engaged is insure your engagement ring. Most insurers will need to see valuation every two years, which means you will have to have your ring regularly valued. Valuations depend on the current prices of metals and stones – usually purchased in US dollars – and are subject to both a price per gram (metals) and the current exchange rate. By getting your ring valued you ensure that you will receive adequate compensation for the ring should the worst happen.
Article provided by Deborah Windfield Jewellery, edited by Easy Weddings UK
Use Easy Weddings to connect with your dream wedding suppliers.
Browse the directory and start planning today!