Marriage proposals are generally super romantic at the best of times, but add some Christmas holiday or New Year cheer and your happy news gets taken to a whole new festive level.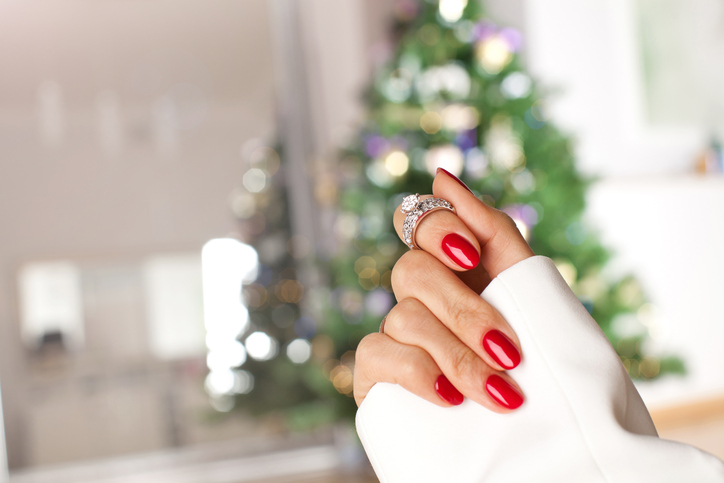 Here are 7 reasons why we simply adore holiday proposals.
You have plenty of time to celebrate your new relationship status
Most of us are on holidays during the Christmas and New Year season which means we all have a lot more time on our hands than at other times of the year. In other words, you'll have lots of time to stop and take in your wonderful news!
As well as this, you and your partner will most likely be less stressed than normal without the pressure of work interfering, so you'll be able to really make the most of and enjoy your post-engagement celebrations without having to worry about the daily grind of work getting in the way.
You're friends and family are on holidays too
Just as you're almost certainly on holidays, it is likely your friends and family will be too. That just makes it easier to share the good news, hopefully in person. Christmas and New Year are filled with events that are attended by your closest friends and your family and you'll be able to share your happy news in person and show them your sparkly new jewellery rather than having them learn the news through a selfie on Insta.
It doesn't get more romantic than the holiday season
Christmas and New Wear are just magical. Even if you aren't doing anything particularly romantic, it's the most magical time of year, so having your special someone ask you to spend the rest of your life with them during the holiday season certainly amplifies the romance factor.
A proposal by the Christmas tree, or in front of your friends and family at Christmas dinner is a beautiful memory to create.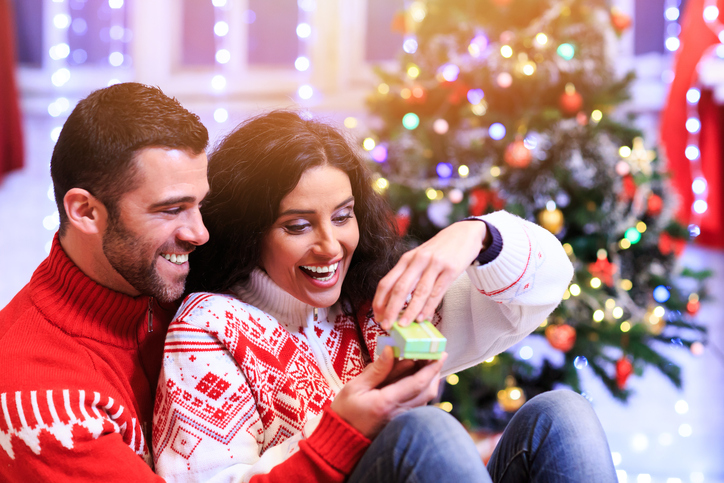 An engagement ring is a pretty unbeatable Christmas gift
It's pretty difficult to think of a better Christmas gift than a shiny new engagement ring but, of course, it's not about only about the jewellery. It's about someone asking you to be theirs and offering to be yours until the end of your days. What present could possibly beat that?
Christmas and New Year will be even more memorable for you in your future
We've already talked about the magic of the holiday season, but in years to come you and your fiance will treasure the holidays even more when you remember back to the day of your proposal. Christmas Eve, Christmas Day, New Year's Eve and New year's day will take on a whole new meaning after your holiday proposal.
You'll never forget the proposal date
Not everyone has a head for dates, even the most special ones in your life so proposals made on important and memorable days such as Christmas Day or New Year's Day are not easily forgotten.
Your engagement pictures will be brilliant
Which couple isn't going to post their big news on social media, and with twinkling lights and glittering Christmas decorations everywhere who can resist incorporating some festive spirit into their engagement announcement photos?