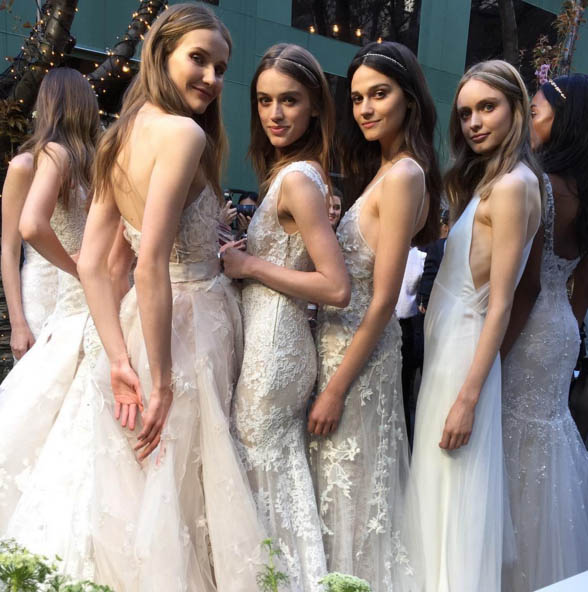 New York Bridal Fashion Week happens twice a year, and the first installment for 2016 certainly didn't disappoint. The April shows, which ran for three-days, set the tone for the latest bridal trends and we can't wait to see this year's stunning looks filter from the catwalk to the aisle.
From layering statement jewellery, to pearl embellishment being worn in textured plaits, here are some of the hottest trends from New York Bridal Fashion Week.
Veil detail
Reem Acra displayed a flair for intricate design with their veils featuring hand-stitched appliques which matched the detail on the gowns.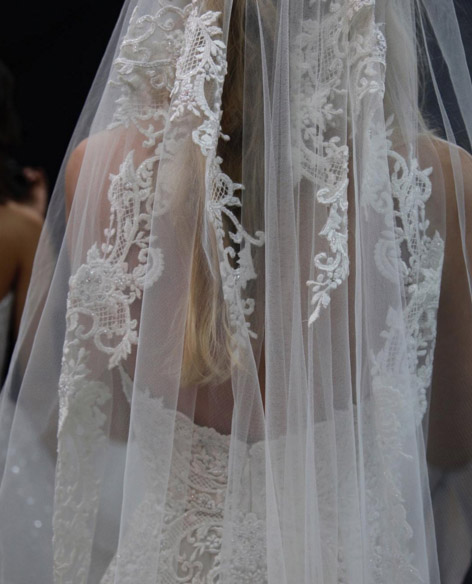 Braids and chokers
Houghton always bring an element of 'cool' to their collections, and this line of ruffled lace gowns was complimented with tight braided hairdos and statement chokers.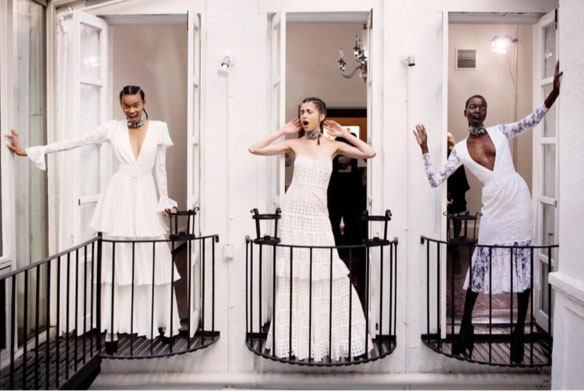 Purple haze
Soft hues of dainty purples and pinks seemed to dominate the catwalks, and this stunning Rivini number would be a perfect look for a bridesmaid or non-traditional bride.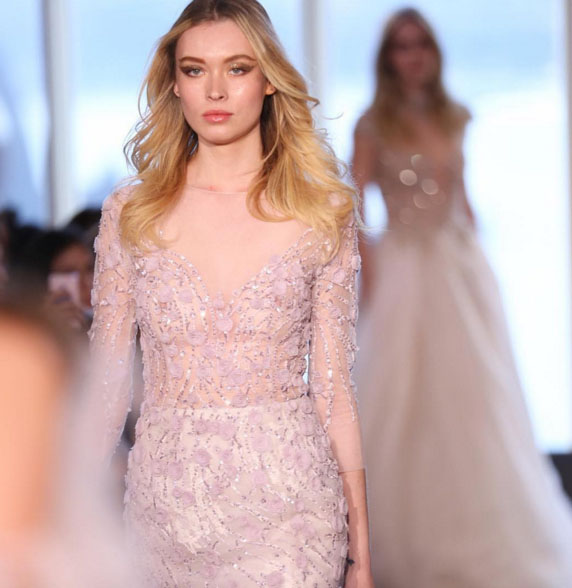 Pearl embellishment
Embellishment has undoubtedly reached new heights of intricacy and opulence, and the use of pearls in lieu of crystals or sequins was showcased by WattersWtoo.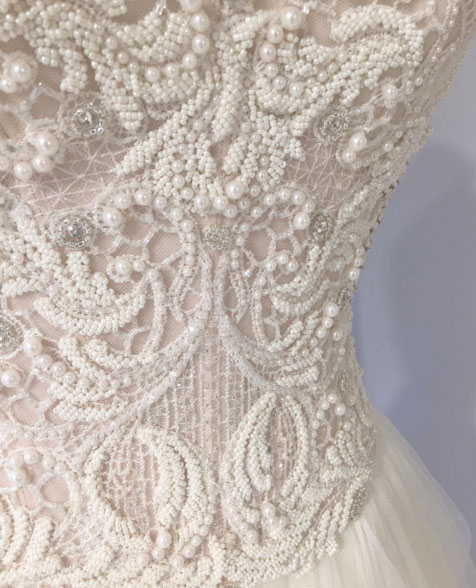 Opulent gold
Kelly Faetanini showed a series of gowns which displayed a regal feel, particularly the gown below, which features gold lace detail.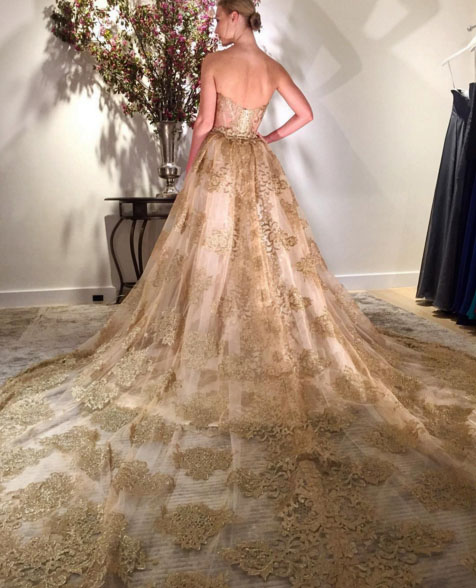 Curved lines and ruffles
Fashion designer Christian Siriano debuted his first bridal collection at New York Bridal Fashion Week, and his line was characterized by ruffles, pleats and curved lines.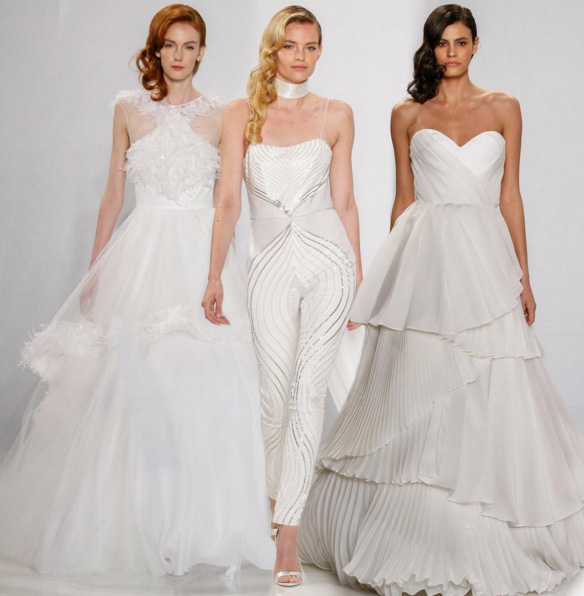 Cappucino coloured gowns
Galia Lahav showcased some cappucino coloured gowns in their latest collection. This stunning mushroom-toned hue is very different to the traditional white or ivy, and the colour has already been featured by designers such as Inbal Dror, so watch this space…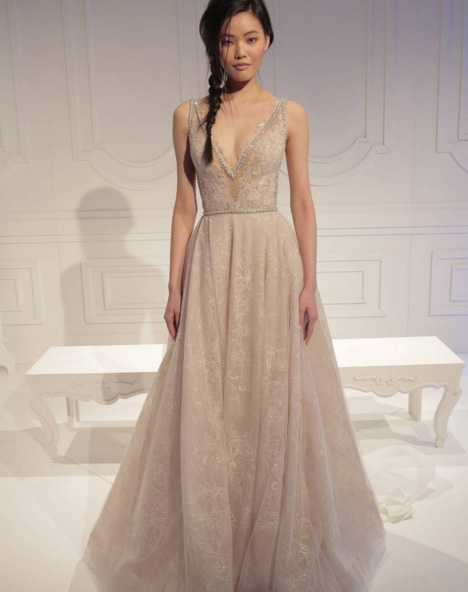 Textured plaits
Braids and plaits are becoming increasingly popular in fashion and bridal circles, and Galia Lahav made the trend their own by taking it to the side with a soft middle part.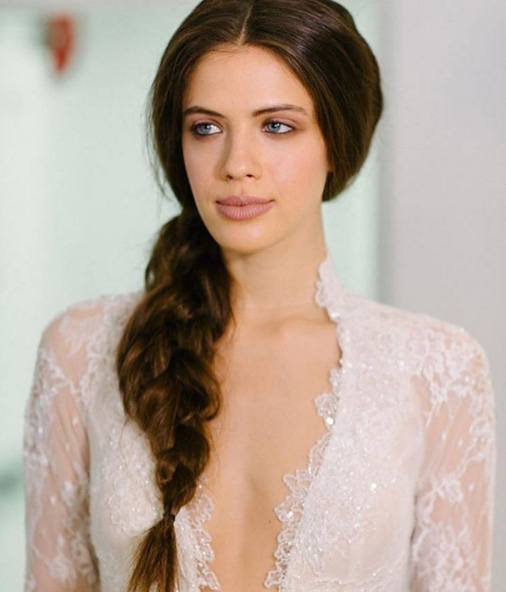 Gold leaf head pieces
Stunning gold leaf head bands adorned the heads of models in the Galia Lahav show, and the striking look was paired with very subtle, natural make-up.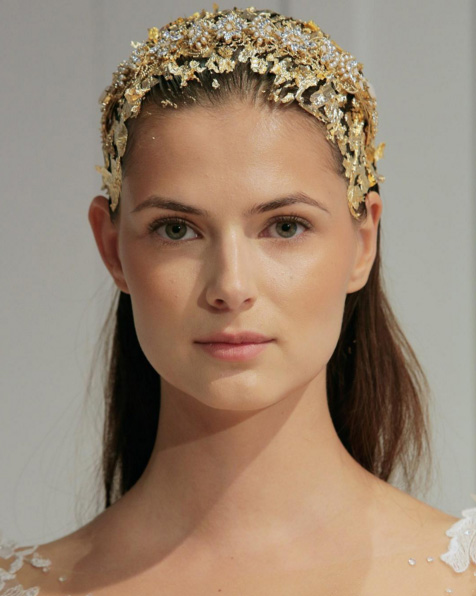 Hair embellishment
Embellishment appears to have made the transition from the bodice to the head at Reem Acra's show. The designer sent models on the runway sporting intricate pearl beading entwined in their plaits.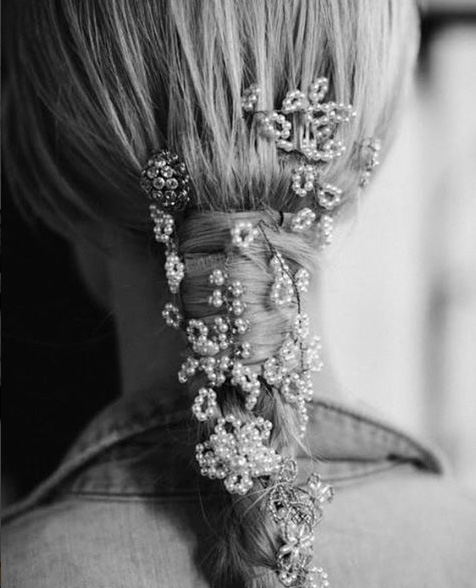 3D appliques
3D appliques were prominent at New York Bridal Fashion Week, and this Mira Zwillinger gown and cape is a perfect example of the look.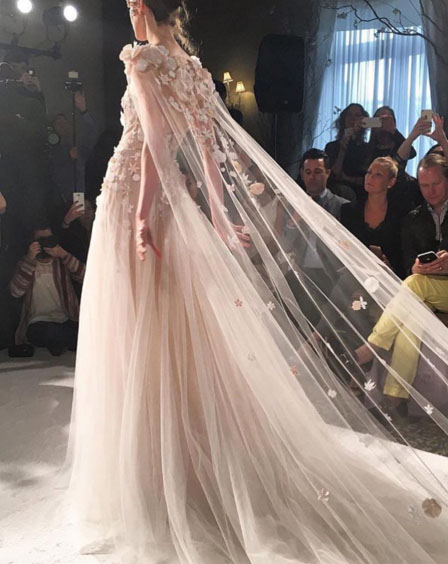 Sparkling embroidery
It seems near impossible to see bridal fashion show that doesn't feature a little bit of sparkle, and the Ines Di Santo runway didn't disappoint.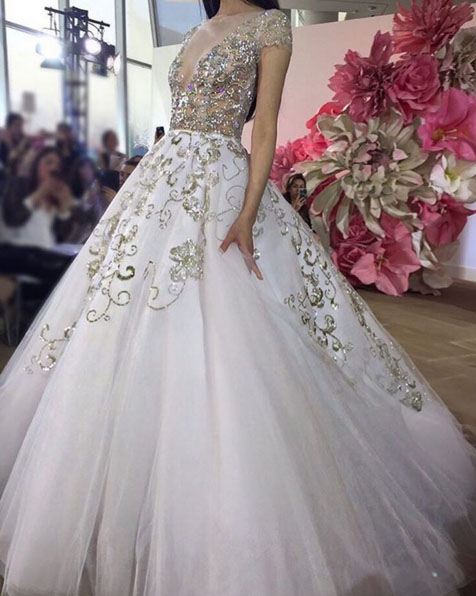 More is more
Current trends are heading toward large pieces of statement jewellery being worn together, resulting in a 'more is more' approach. Thick chokers, embellished headpieces and very long dangling earrings characterize the look.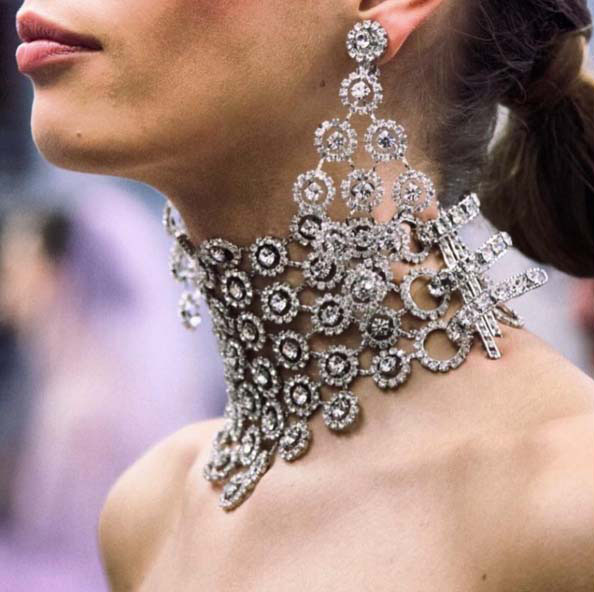 Lace
Traditional lace remains a favourite for many designers including Reem Acra. These ladies backstage at the Reem Acra show certainly know how to work the lace look.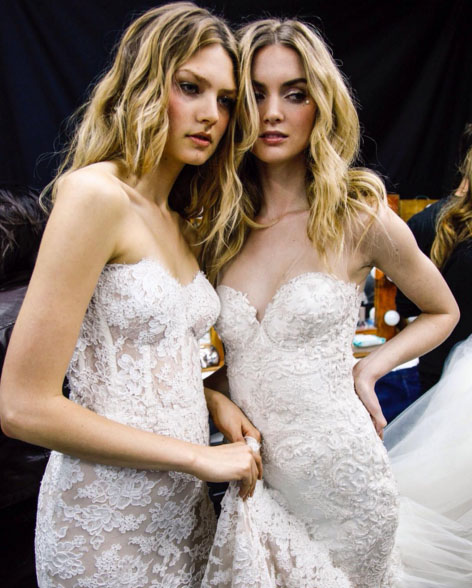 Interesting lines
The criss-cross tulle feature on the back of this Jim Hjelm gown is a delightful mixture of whimsical and contemporary design.