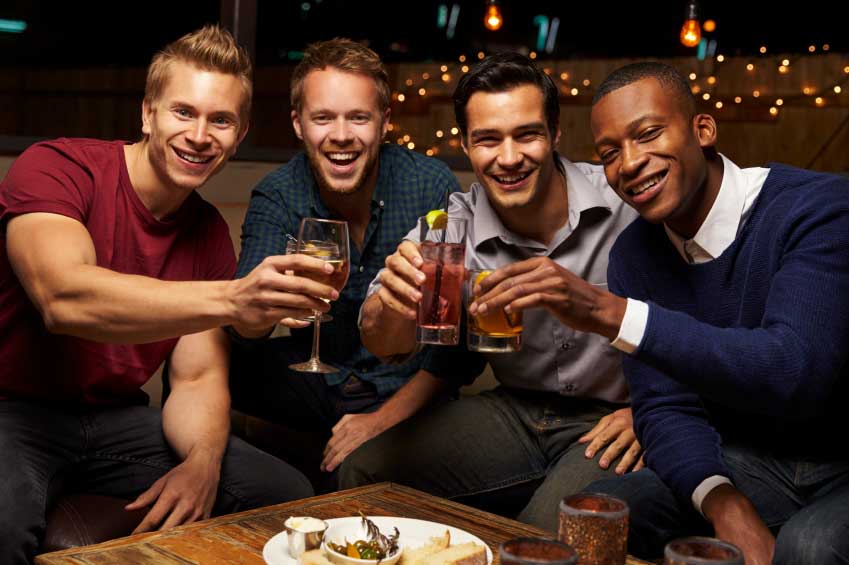 A stag party is designed to celebrate the future groom's last night of freedom before getting married. A traditional bachelor party typically involves heavy drinking and other things he won't be allowed to enjoy once he's married!
On the other hand, there are many bachelors out there looking for a "male bonding" outdoor destination.  Golf, fly fishing, skiing, motorcycle trips, and other activities are the things they want to do for their stag party.  It doesn't mean they won't drink or smoke cigars; it just means they'll do less of it.
The first six destinations are dedicated to the "party 'til you drop" stag party.  The second six destinations are for those looking for outdoor activities.
The Traditional Stag Party
Las Vegas, Nevada
Nothing will beat a quick trip to Las Vegas with its casinos everywhere, world-class chefs preparing excellent meals, fabulous shows, bars and nightclubs. Vegas is a city that never sleeps and neither will the bachelor!
Ibiza, Balearic Islands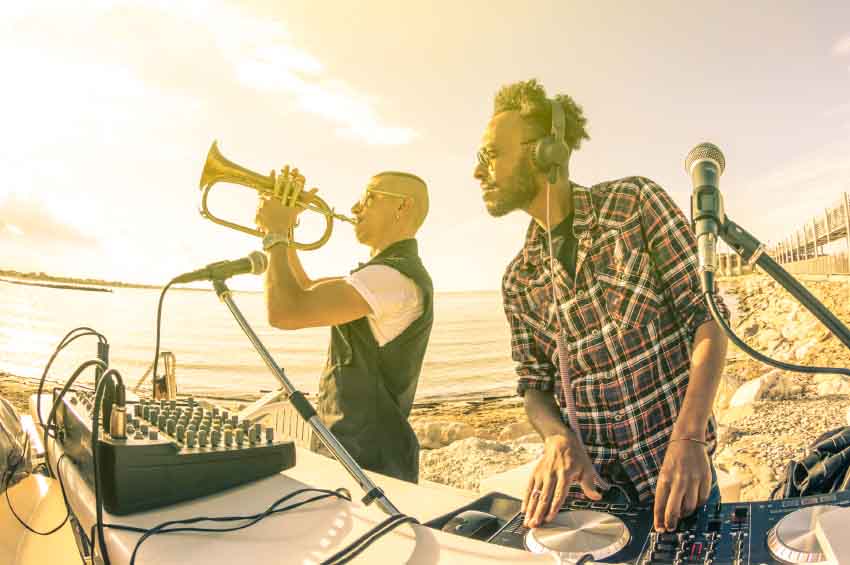 An island in the Mediterranean where they can dance away their bachelorhood in its clubs. Pacha, Privilege, and Space clubs, with electronic music blasting, are unequaled.  They can hop between the clubs along the strips in Ibiza Town and San Antonio.  It's best to book ahead in order to secure VIP treatment.  It's a party all night kind of place!
Amsterdam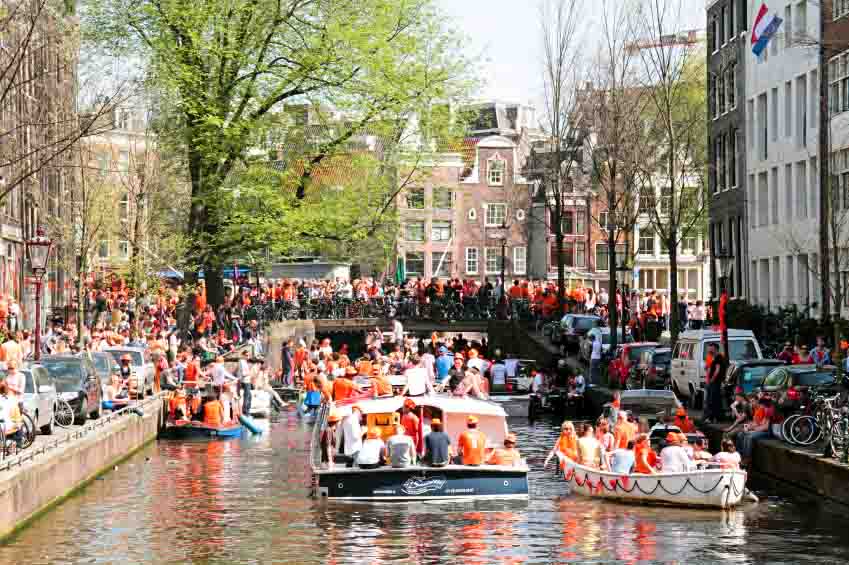 This Dutch city of decadence is a prime place for a stag party that none of the guys will ever forget. They can rent "beer bikes" to try and stay together while peddling from bar to bar. There are of course the famous coffee shops for a nice cappuccino with a 'smoke.'
Montreal, Canada
This city has everything a group of eager bachelors could ask for. Think great restaurants, really hot nightclubs and trendy bars along Saint-Laurent Boulevard and Crescent Street.  While places like Vegas and Amsterdam are popular stag night destinations, Montreal is definitely underrated!
Bangkok, Thailand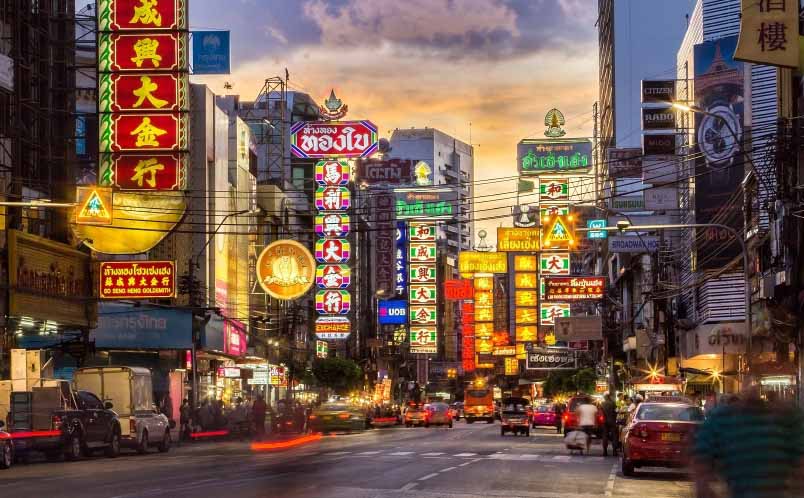 This is where it gets wild – it's a sensory overload and eye-opening experience. If you've seen The Hangover 2, you'll understand! There are plenty of places to drink and plenty of tourist attractions that can be found nowhere else.
New Orleans, Louisiana
It has southern charm and a unique edge making it an excellent stag party selection. In the Big Easy, anytime is a good time! Bachelors can stay in the French Quarter, and the party starts right outside their door. It's common to carry a drink cup from bar to bar, stop for a re-fill, and continue to the next bar. There is a multitude of bars, live music and clubs along Bourbon Street that will be sure to put a smile on any bachelor's face.
Active Stag Party
Cabo San Lucas, Mexico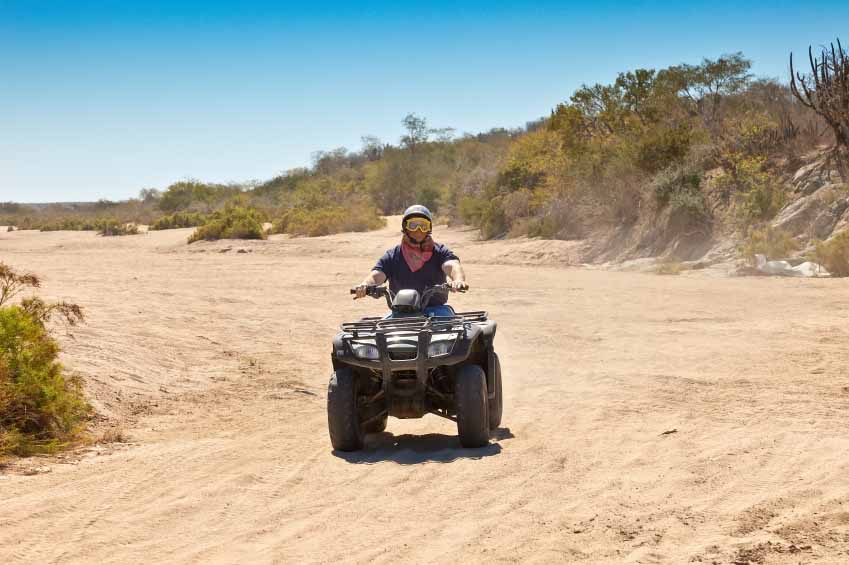 Bachelors can rent a villa big enough for all of them at a 5-Star resort. They can play golf, go deep-sea fishing, ride ATVs in the desert, go zip-lining, and the list goes on. They'll love sitting on the balcony with drinks, cigars and dinner served by the pool. There are plenty of nightclubs and bars near the marina to enjoy.
Sosua, Dominican Republic
There's a perfect setup for a bachelor party on this beautiful island. It's a "bachelor party compound" consisting of a huge villa with everything a group of bachelors could need or want for the perfect stay. Think swimming pools, billiards, gym, balconies and patios everywhere. Great ocean views and unlimited liquor. There are also golf clubs, fishing, and every water activity you can imagine.
Straffan, Ireland
Any golf-loving bachelor will love staying at the 1830 built, K Club. Guests can enjoy a private lesson with a pro and then play on their two golf courses.  There's also horseback riding, shooting clay pigeons and fly fishing in the River Liffey.  Straffan is 25km from Dublin, so it's only a taxi ride away from the nightlife of the Temple Bar quarter.
Jaco, Costa Rica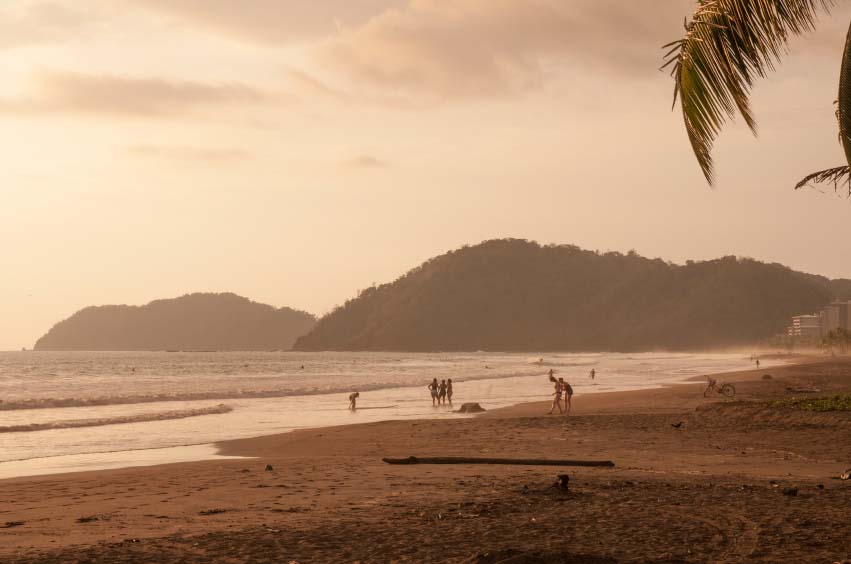 Bachelors can reserve a five bedroom villa with a personal chef and driver. This includes alcohol and food, room service, and extra amenities. A concierge can make bookings for the group to play at any of the local golf courses for a relaxing day in the sun. There are also an abundance of extreme sports and water sports options to choose from.
Vancouver, British Columbia
It has a cosmopolitan ambiance plus first class views of the city, ocean, and mountains. It's a unique place where bucks can sail, ski, and play golf on the same day. They can climb the 2,830 steps of Grouse Mountain, ski at Whistler Blackcomb, golf at Morgan Creek, or rent a sailboat at Jib Set. For a night on the town there's Kitsilano, Gastown, or Yaletown on Granville Street.
Las Vegas, Nevada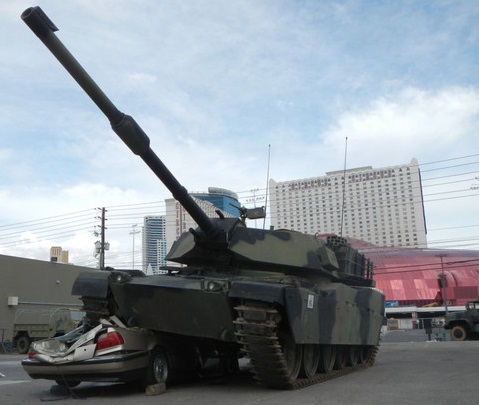 Here we are back in Las Vegas, but this time in the name of adventure. This takes place in The Battlefield Vegas, one block off the strip. Bachelors can immerse themselves in a military setting for a day or two, trying hundreds of weapons – even a mini-gun. There is even an opportunity to crush a real car with a tank! As a bonus, bachelors are picked up from their hotel in a military Humvee.
Got the gist of what is involved in a stag night? For a guide to throwing the ultimate hen's night follow this link.