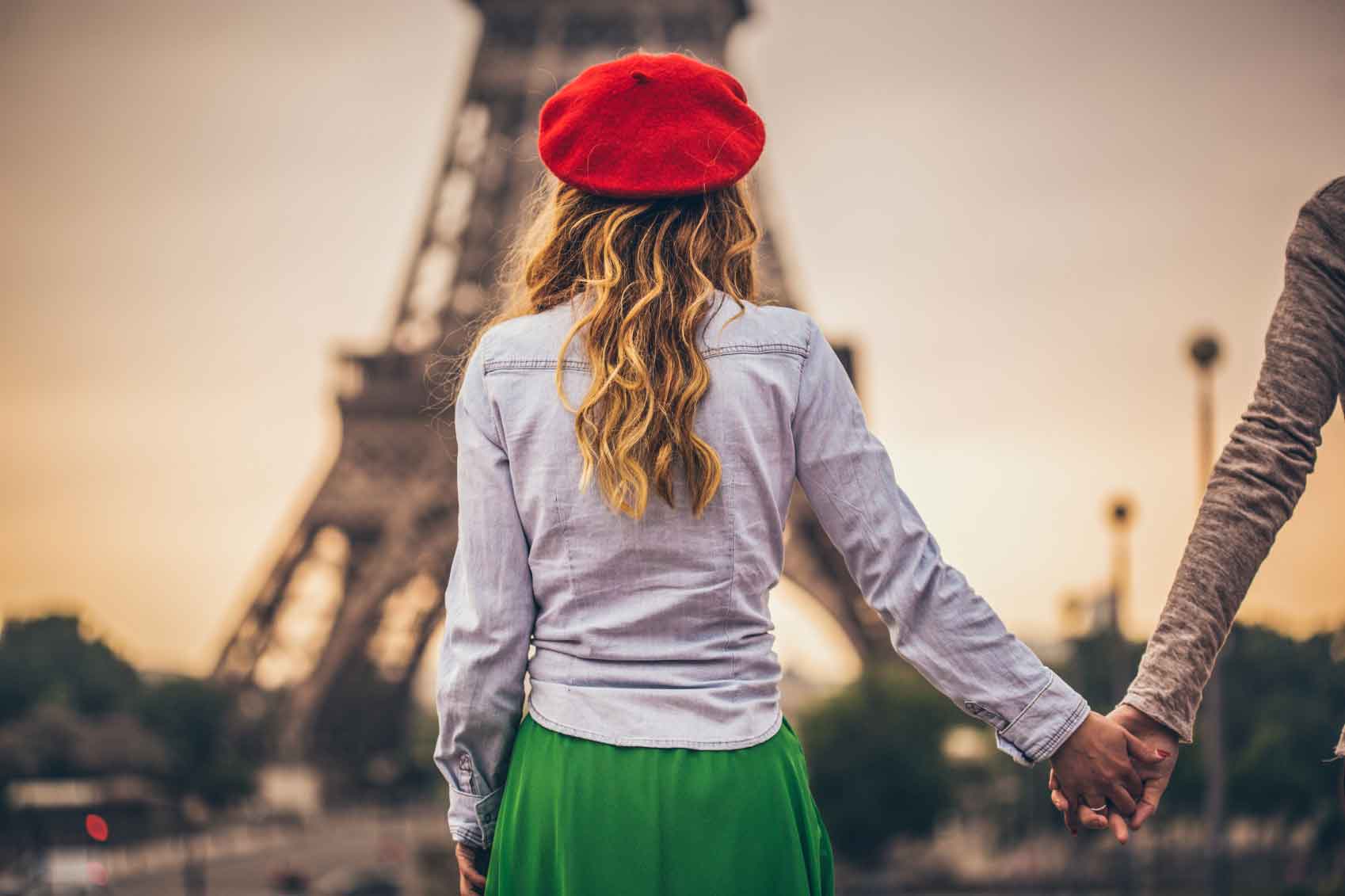 Paris is utterly romantic at any time of the year and Tokyo in the Spring is marvellous. They're perfect spots for a honeymoon – even if you don't speak the language.
But, though picking an exotic foreign honeymoon destination may seem like a most adventurous idea on paper, once you land, the reality  can hit – hard: you can't communicate with anyone, a thought that can be equally overwhelming, frustrating and a little frightening at times, too.
So, whether you're heading off to a remote tropical island, a village in Africa or a small town in Europe, here are 10 tips to help you if you in places you don't speak the language:
Pre-book the important parts of your trip
A sure way to not have to deal with any major confusion and a language barrier is to pre-book the important bits of your honeymoon. From having an airport transfer waiting for you when you arrive instead of trying to catch a taxi, to having day tours booked in advance to ensure you don't need to deal with travel agents, can make all the difference between a stressful honeymoon and a relaxing one. Other important elements to pre-book are accommodation, car rental and long distance travel within the country (trains, boats and bus travel).
Learn basic terms and phrases
You'll be surprised at how far five to 10 basic terms in a foreign language can take you. It is important to learn basics such as 'hello', 'goodbye', 'please', 'thank you', 'yes', and 'no'. Also try and learn a few phrases like 'Do you speak English?', 'How much does it cost?', 'Help', and 'I'm lost'. Asking your hotel staff to help you with pronunciation will make the language barrier less challenging.
Always have a notepad and pen handy
If all else fails, pulling a notepad and pen out of your daypack and attempt to draw what you are trying to explain. This could be a lifesaver especially when you're lost, need the toilet immediately or are looking for a specific item while shopping.
Take a photograph of things you like
Whether it's a cocktail, a specific meal or even an item of clothing that you like, take a photo of it on your phone or camera. When you're next out shopping and can't find what you're looking for just show the sales person the photo. Or if you're at a restaurant and you can't read the menu, you can just show the person serving the image.
Use a translation app
Even though translation apps aren't always 100% accurate, they will get your point across in an easy and effective way. Apps like Google Translate, iTranslate, SpeakEasy and SMS Translator, you'll can quickly and effortlessly have a way of communicating with locals.
Try WordLens
Now that you have your translation app that helps you communicate with locals, but you still can't read any signs. With the WordLens app, if you see a sign that in the native language, take a photo of it with the app and within seconds it translates it. Unfortunately the languages are limited on this app, but if you're honeymoon destination's native language is French or Spanish, then it is a useful app to have.
Get a tour guide
To avoid any language issue and get a guided tour of your destination, hire a tour guide that speaks both the native language and your language.
Ask the hotel concierge
Whether you need directions, to know a phrase in a native language or have important dietary requirements that need to be written down in the language, head to the concierge at your hotel who should give you everything you need. Concierges often go over and above what you are looking for and can be extremely helpful.
Nod, point and smile
By using these few simple gestures, you can get a long way at both a restaurant or while shopping. Point at the item or meal that you want, agree that it is the item or meal you requested by nodding, and then smile to show that you are happy with your purchase. It's that simple!
Use GPS
Being in a foreign in country that speaks a foreign language means that signs are in a different language too. And if you've decided to hire a car or scooter, then using GPS to get around is essential. Apps like Google Maps also allow you to make sure you're heading the right way on public transport too.