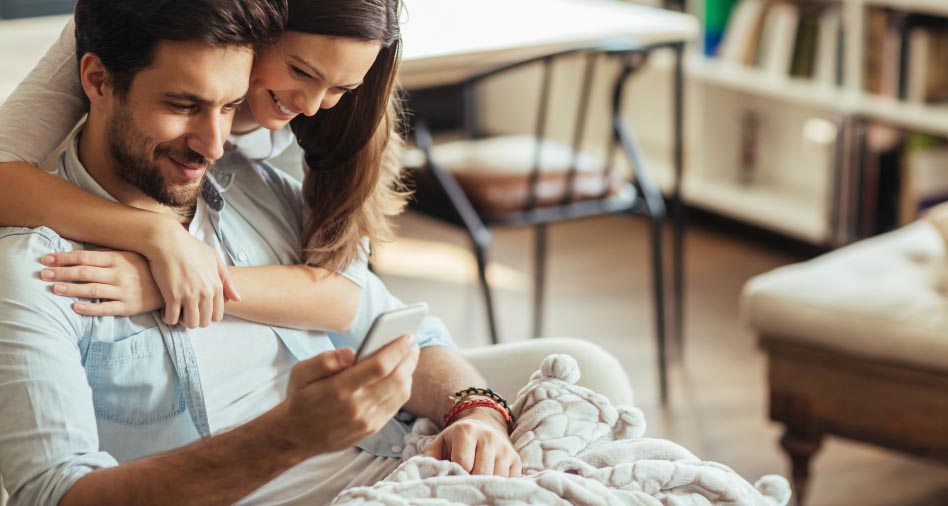 The wedding planning process can be stressful, but also filled with many unforgettable moments. While it's easy to get overwhelmed by all the things you need to do, it's good to try and cherish and enjoy this exciting time of your life. Here are 10 of these special moments to enjoy.
10 moments you should cherish during wedding planning
Happy planning!
Writing the vows…and rewriting…and rewriting again
Remember all the special moments you've shared together in your life with your beau. All the dates, late night take out, embarrassing moments, fights and making up, everything. Taking the time to appreciate all the memories you've made together so far will give you inspiration for spilling your guts out in front of some hundred or so people. If wedding planning has got you stressed out, bringing up these moments will remind you why you agreed to marry this person in the first place and how happy they can truly make you. Sure, you're about to start a future together, but take a while to appreciate the past as well.
Telling the proposal story again and again
You only have a limited amount of time to share the details about your history together and exactly how your fiancé popped the question. Let the story shine! Show off that bling and don't be ashamed to gloat a little about how special your proposal was. Being engaged is something you only get to delight in once, so you might as well live it up. Just try not to tell the story to the same person again and again…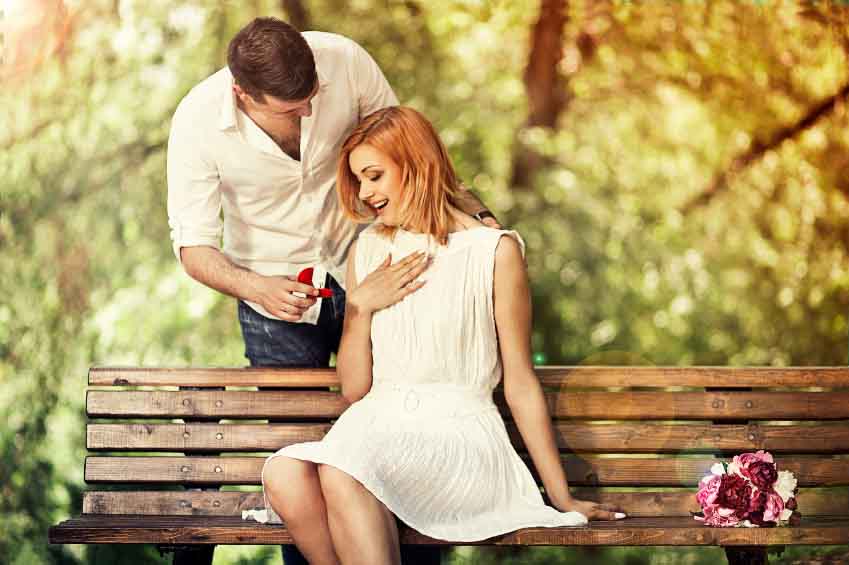 Enlisting your bridesmaids
Asking your bridesmaids to be a part of your special day is something to capture and celebrate. These ladies have been a part of your life for probably years and hopefully couldn't be happier to stand up with you. Take a snapshot of the moment they say yes to being your bridesmaid and agree to plan and party with you (and be there for the few wedding freak-outs that may or may not happen). You are cementing your friendship and that is something to be cherished!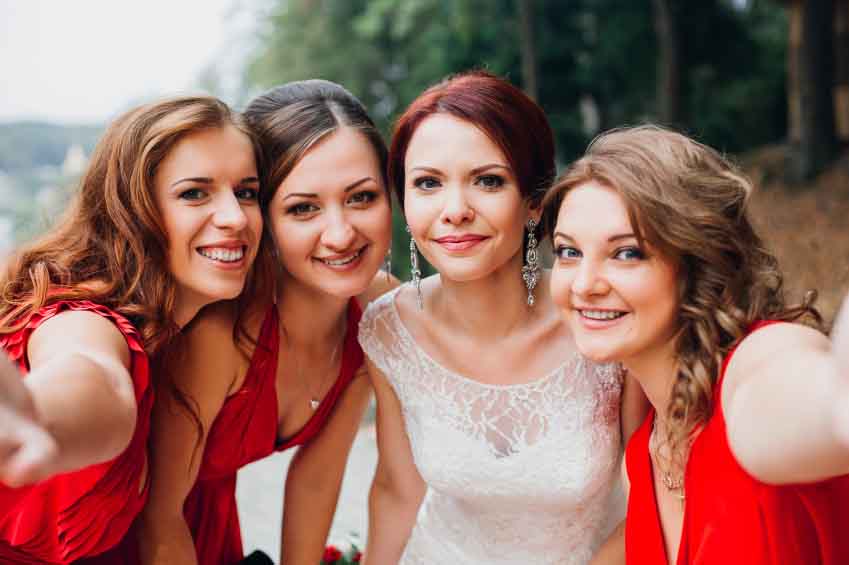 Twas the night before the wedding
Whether you have a room full of girlfriends and family or managed to snag a room by yourself for the night, take it in as your last time as a single lady. By now you've learned how to keep your independence while becoming part of a joint party, and the night before your wedding is a great time to remember that. You're about to gain a lifelong partner who strengthens you both together and apart, so stop and appreciate how far you've come by yourself before continue the journey of building each other in your relationship.

Finding THE dress
Searching for your wedding dress can be stressful and that is a fact. Insecurities can crop up along with your mother's fake smile when she doesn't love the dress you adore (we all know that smile, may it never show its face again). In the face of all this don't be afraid to soak up every moment of staring at yourself in the mirror and loving the woman you see. Imagine yourself walking down the aisle in the dress of your dreams as many times as you want. The magical moment when you find the dress that makes you shine is one to keep. That mirror mirror on the wall will definitely agree that you ARE the fairest of them all.
Your hens night
As one of the more scandalous affairs of the wedding planning process, the hen's party is an event that should be savored! Whether you and the girlfriends are heading to a cabin for the weekend with plenty of wine or living it up on a night out on the town, let loose a little. You deserve it! Planning a wedding is stressful and letting your hair down so you can be in the moment with your gals will help you keep your cool and remember that yes, planning a wedding can be fun. Plus when was the last time you got a little crazy with your friends? (Okay to be fair it might not have been that long ago…but this party has a cause!)

Planning the little details
When is the next time you and your betrothed will be able to make so many joyous little decisions together? Better yet, when was the last time you two got the chance to practice your party planning skills jointly? From cake tasting to venue visits to catering choices to creating a wedding registry, these small decisions build the special day you two are crafting. Enjoy the fact that you get to plan such a marvelous occasion with the person you want to spend the rest of your life with, and don't make it a stressful process!
The morning of the wedding
There's a possibility you might still be completing some last minute planning the morning of your wedding – and that's okay. What's not okay is stressing through your hair appointment, make-up application, and the overall waiting before you say I do. Enjoy your bridesmaids! Enjoy your mum or mother-In-law fretting over you and ensuring everything is running smoothly. Enjoy your pampering! You have plenty of time to allow yourself a squeal of nerves before they start playing the bridal procession later in the day, so let the morning be relished. Besides, what are the pictures of you and the girls getting ready worth if all you remember is how stressed you were?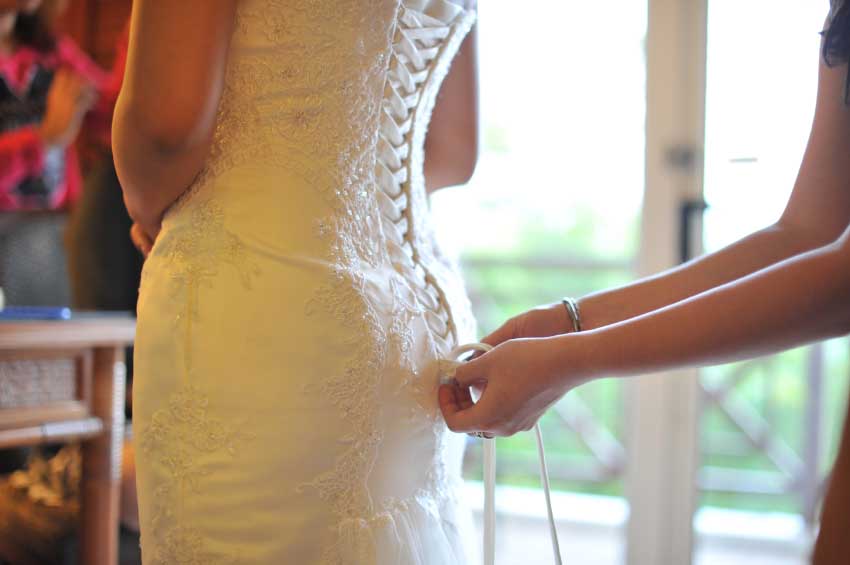 Seeing your beau (and everyone else filling the aisles)
All eyes will be on you, and we can guess that your eyes will be on that special someone waiting for you at the end of the aisle, but take a moment to glance around at all the wonderful people who have gathered here today to celebrate you two. Chances are their eyes might be misting over a little (looking at you, mum and dad), or grinning from ear to ear with their love for the happy couple. You can lock eyes with your fiancé in a moment, but remember the feelings of love and joy radiating from those in the rows.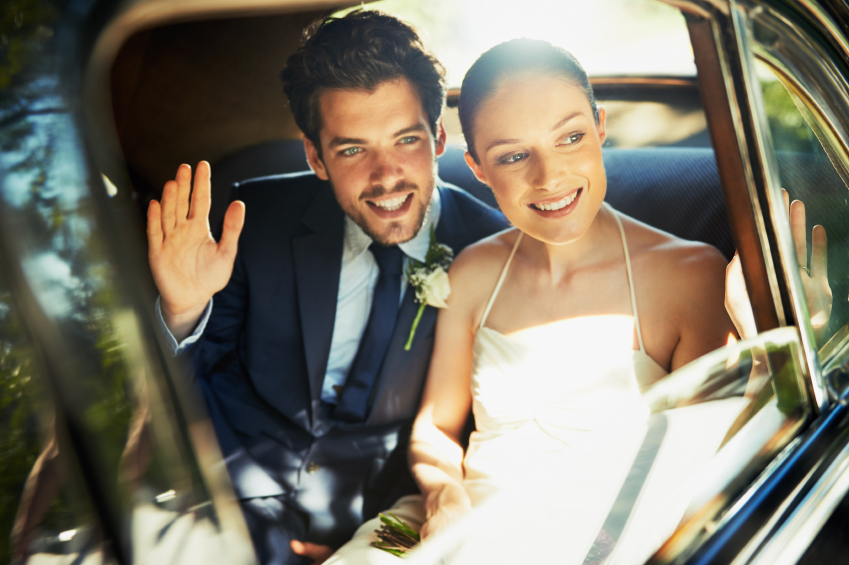 Exit strategy
Some couples plan a flashy exit with sparklers or fireworks, and some graciously sneak away near the end of the night. Whatever your exit strategy is make sure to savor the moments with your guests. Extended family and faraway friends might not be seen again for a while and you might not want to see your mother-in-law again (at least for a few weeks), but all of these people came together to celebrate you two. Being in the moment with them and remembering how much love they showed you on this day will stay with you for a lifetime.
Need help with your wedding planning? Our registry has a listing of wedding planners from all over the country.