Metallic washes, embellishments or even entire tiers of sparkling sheens can add some serious pizazz to your wedding cake, especially if you're after a contemporary cake. Here are 10 modern metallic wedding cakes.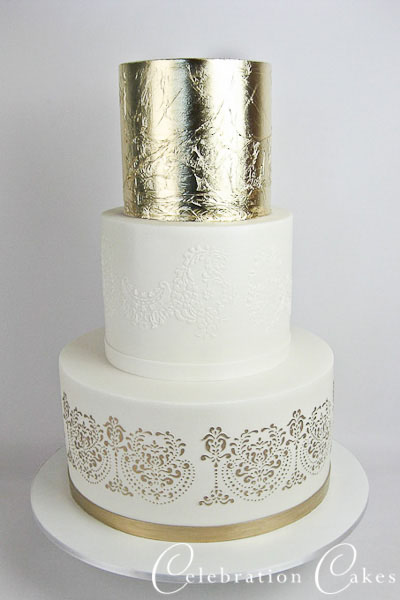 With a top layer of sparkling edible metallic gold and delicate filigree down the sides of the other two tiers, this striking creation is two parts tres classic and one part tres chic!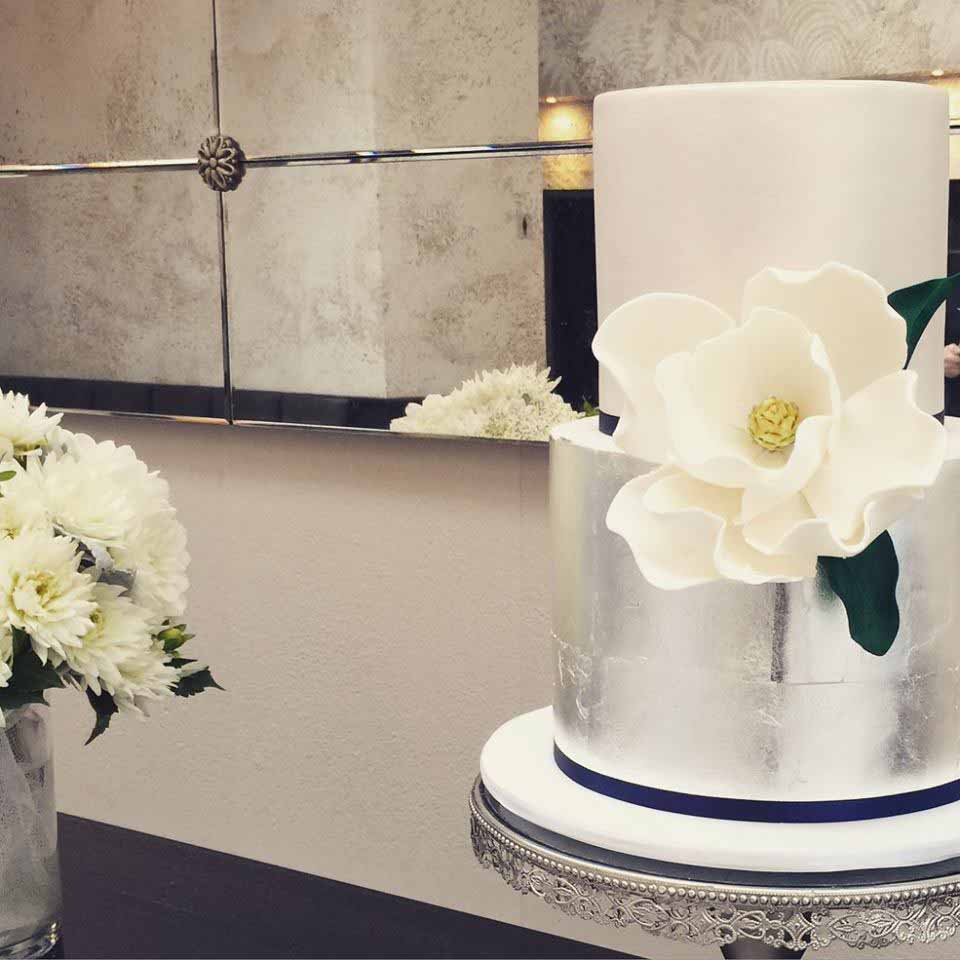 The sparkling textured silver bottom tier pairs perfectly with the cool white top tier whose only adornment is a simple blue ribbon and a giant absolutely edible white flower.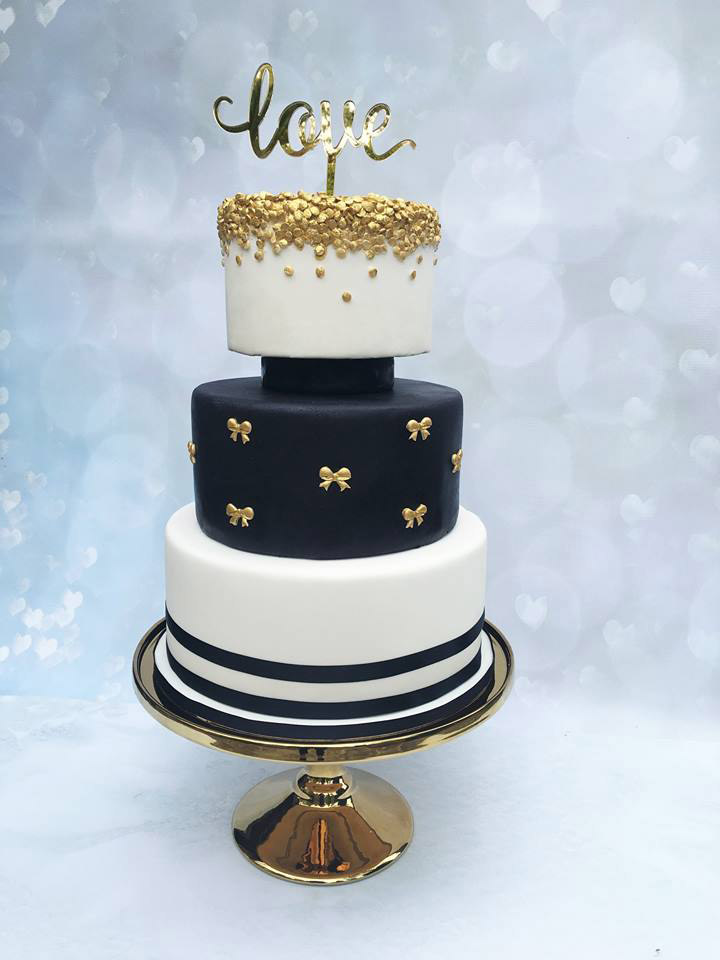 Wow, you wouldn't think black would work with a wedding cake, but the clever folk at Puddles the Cake Company have managed it with aplomb! From the metallic LOVE sign, to the delicious metallic chunks of gold dripping off the top layer – as well as the delicate gold bows, they've managed to carry the classic wedding colour combination of black and gold through to the wedding cake!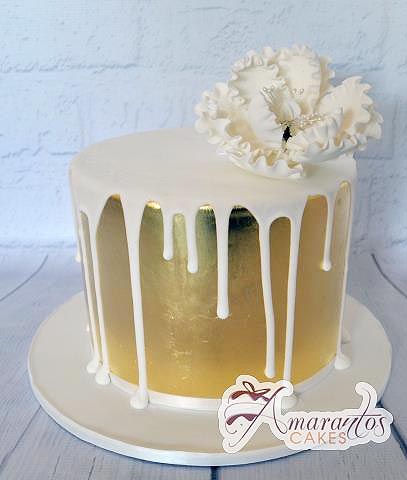 So simple, yet so attractive, this giant single-tier cake is a lump of pure (edible) gold topped with a simple lashing of dripping icing! LOVE! LOVE! LOVE!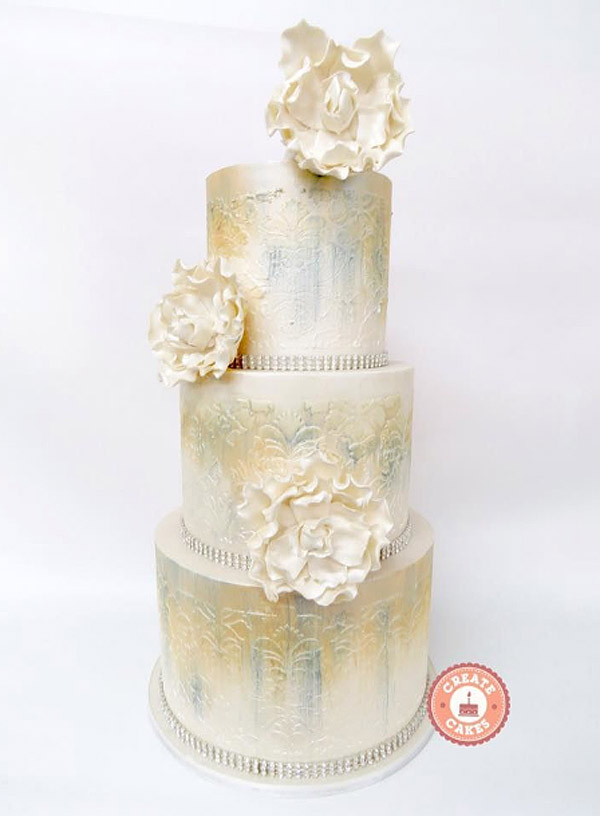 Hand painted with streaks of gold and silver, this is one seriously eye-catching and contemporary wedding cake that looks more like a piece of art than something about to be cut up and served on a plate.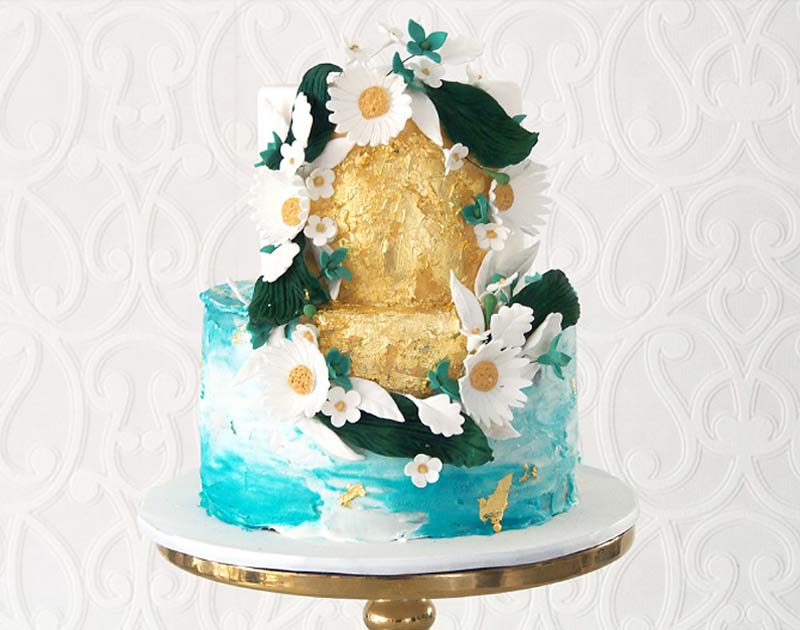 This cake is so crazy beautiful, we don't know what to say – or where to look! Wow! It's the perfect addition to a beach-themed wedding, but we'd be too scared to cut through its delicate golden heart!
Reminiscent of something out of a Monet collection, the delicate streaks of gold atop a perfect, crisp white tier add a sparkling pop of colour beaten only by the stunning sugar flowers at the crown of the cake. Oh, and it's all topped off, quite literally, with a bow (or three)!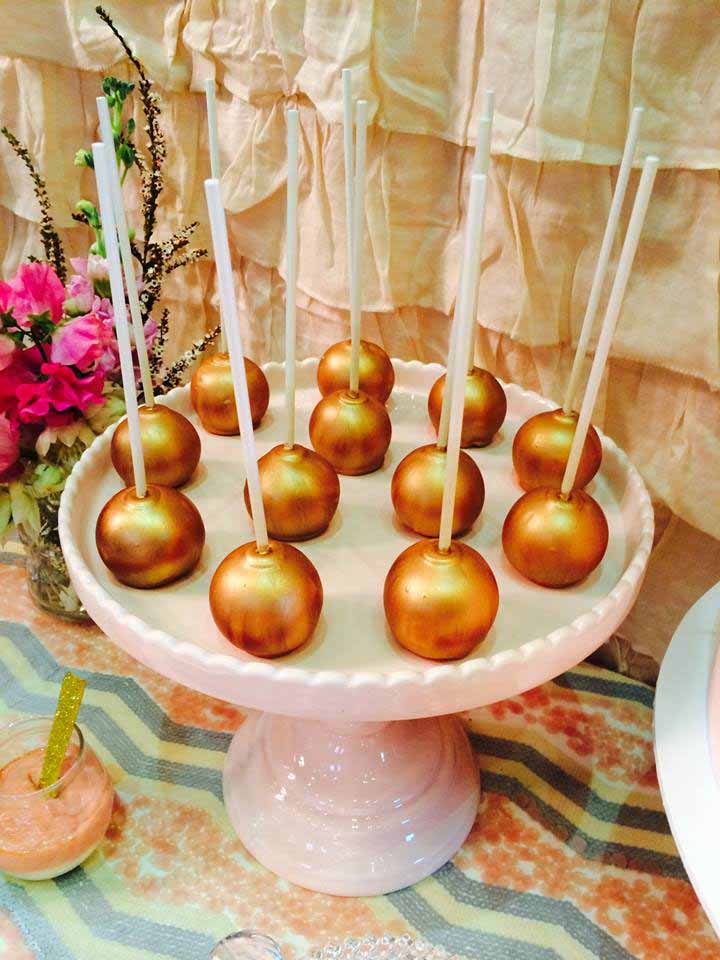 Ok, we know these aren't wedding cakes (though many couples do replace their wedding cakes with these), but they are wedding cake pops – in rose gold, no less. They're decadent, extravagant and absolutely stunning!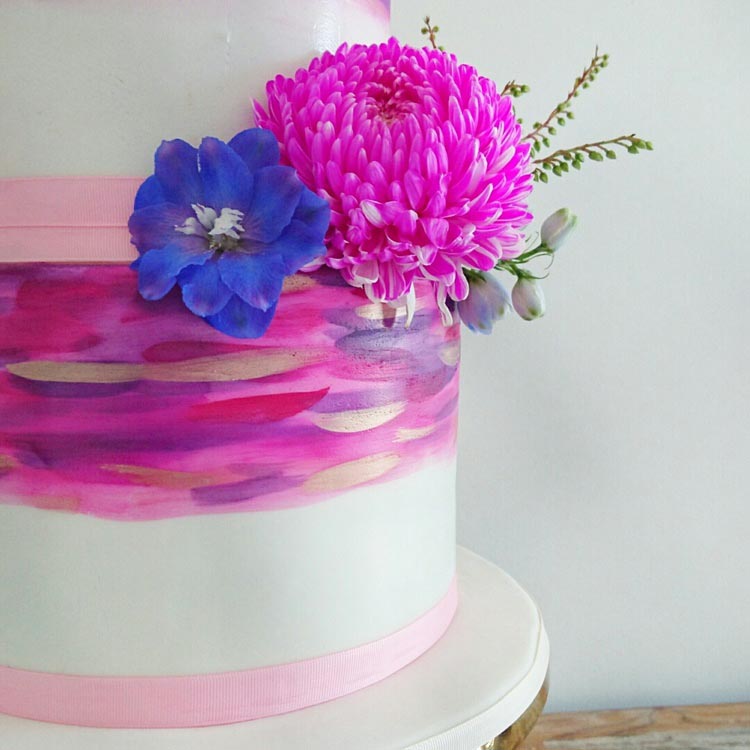 This eye-popping delight features lovingly hand-painted streaks of edible – and metallic – gold swimming amongst dollops of vibrant pink and purple.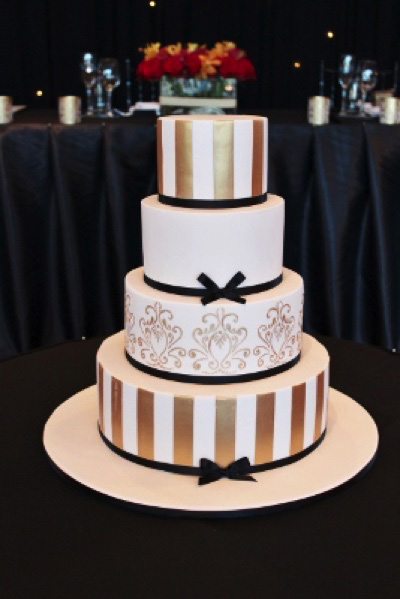 A wonderful combination of classic pinstripe with bold very contemporary gold lines is modern yet a little bit old world, too!