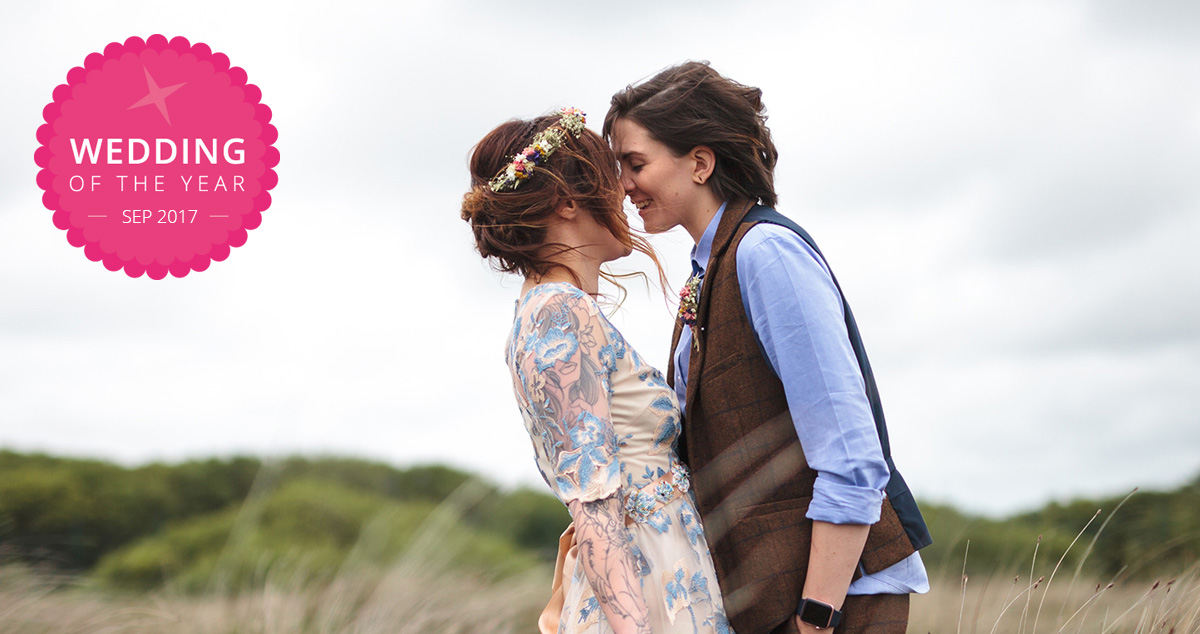 Congrats to Sam and Karen who've been crowned our September Wedding of the Month winners!
They are in the running for a second honeymoon to Italy's 'green heart', Umbria.
When Keren popped the question, Sam says she did it perfectly at home with "just us and our cat and lots of candles".
It seems fitting then, that Sam and Keren's wedding was more about them than putting on an elaborate production. Sam, 27, and Keren, 30, travelled down to Cornwall for a week with their favourite people – creating a wedding party of eight including them.
On June 7, 2017 the Leeds pair wed at a beautiful ceremony beside a 30 metre-deep underground lake in Carnglaze Caverns – a decommissioned slate mine that is now privately owned and available for wedding ceremonies.
"It's a beautifully dark underground cavern that suited my love of all things gothic and magical," says Keren. "The place was silent apart from the distant sounds of dripping water."
Sam and Keren enlisted the help of close friends to achieve their relaxed elopement, with their friend Kate officiating the ceremony, and Marcus Sarko and Rosy Nesbitt from Marcus Rose Photography capturing their day.
After the ceremony, the party of eight had drinks outside the cave and finished the night with a three-course meal. The group then returned back to their Cornwall cottage to carry on the celebrations for the rest of their week away.
Photos courtesy of Marcus Rose Photography.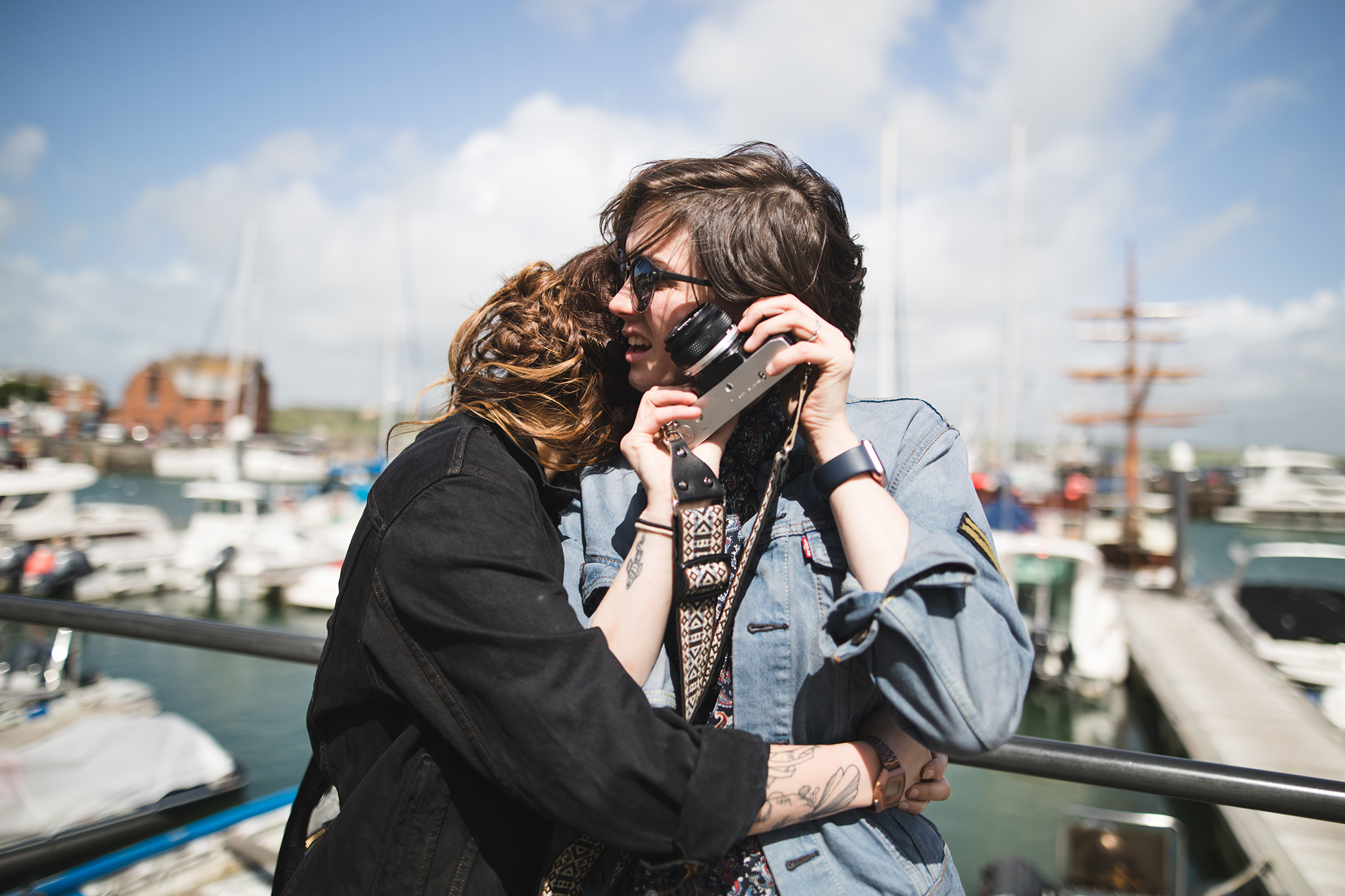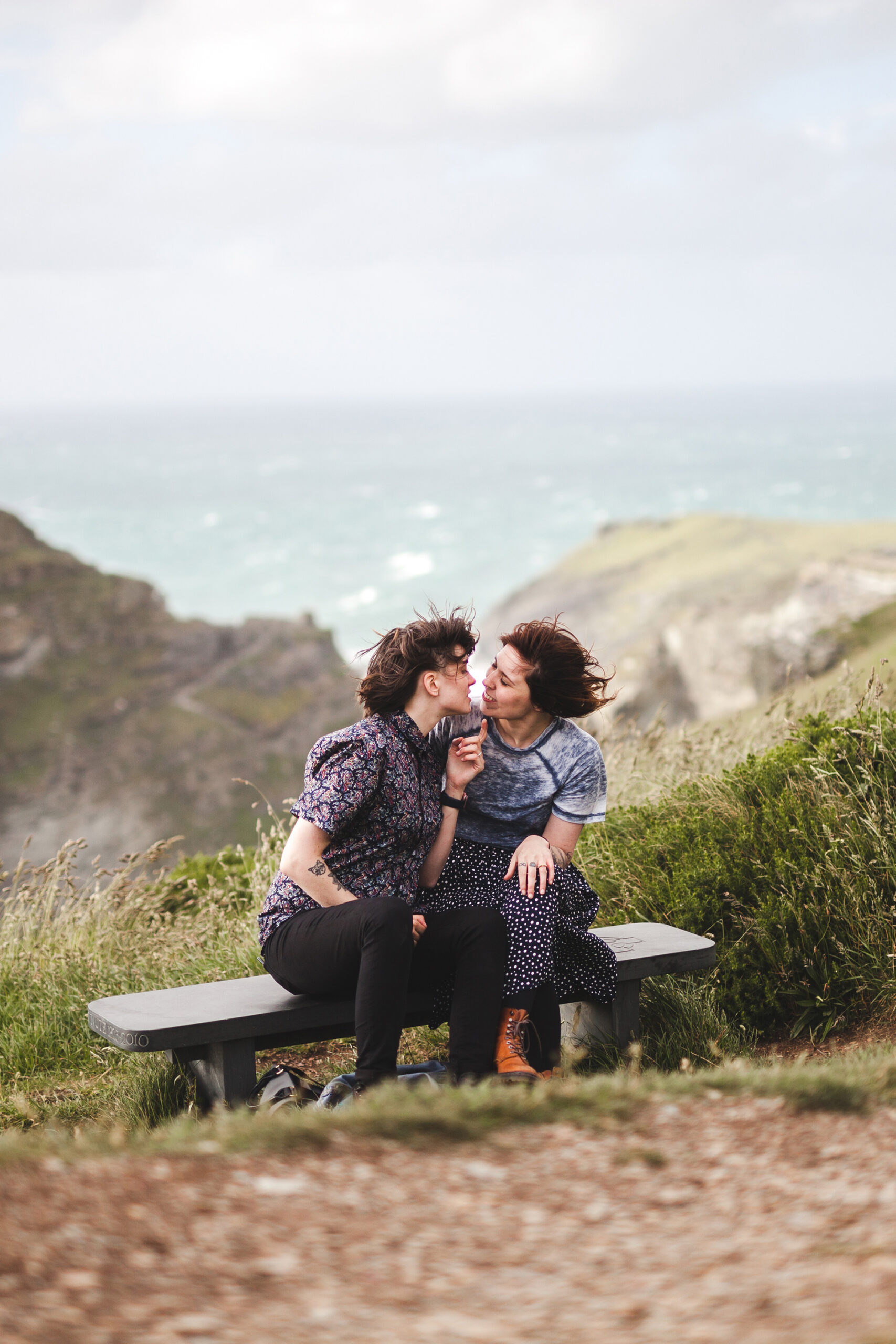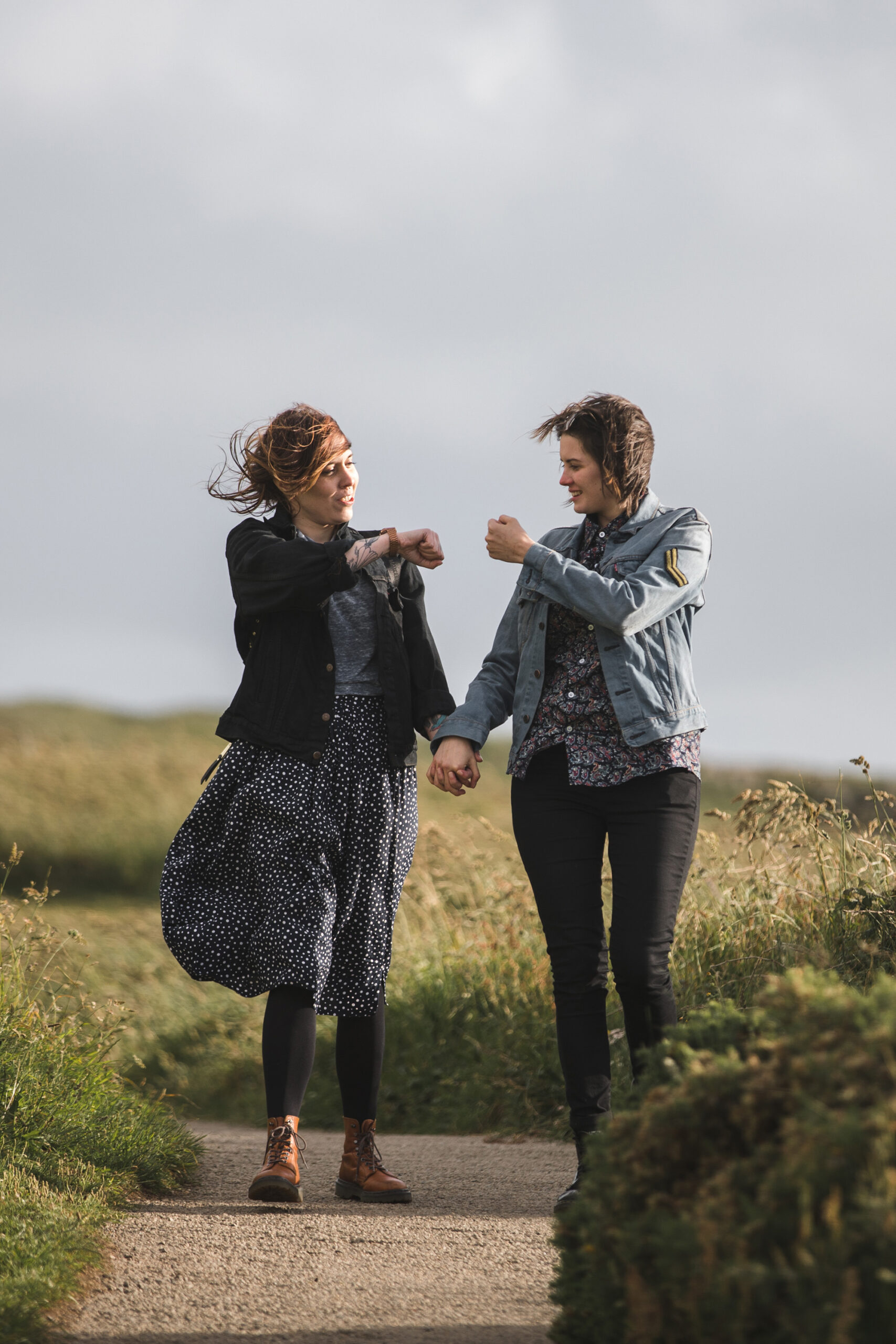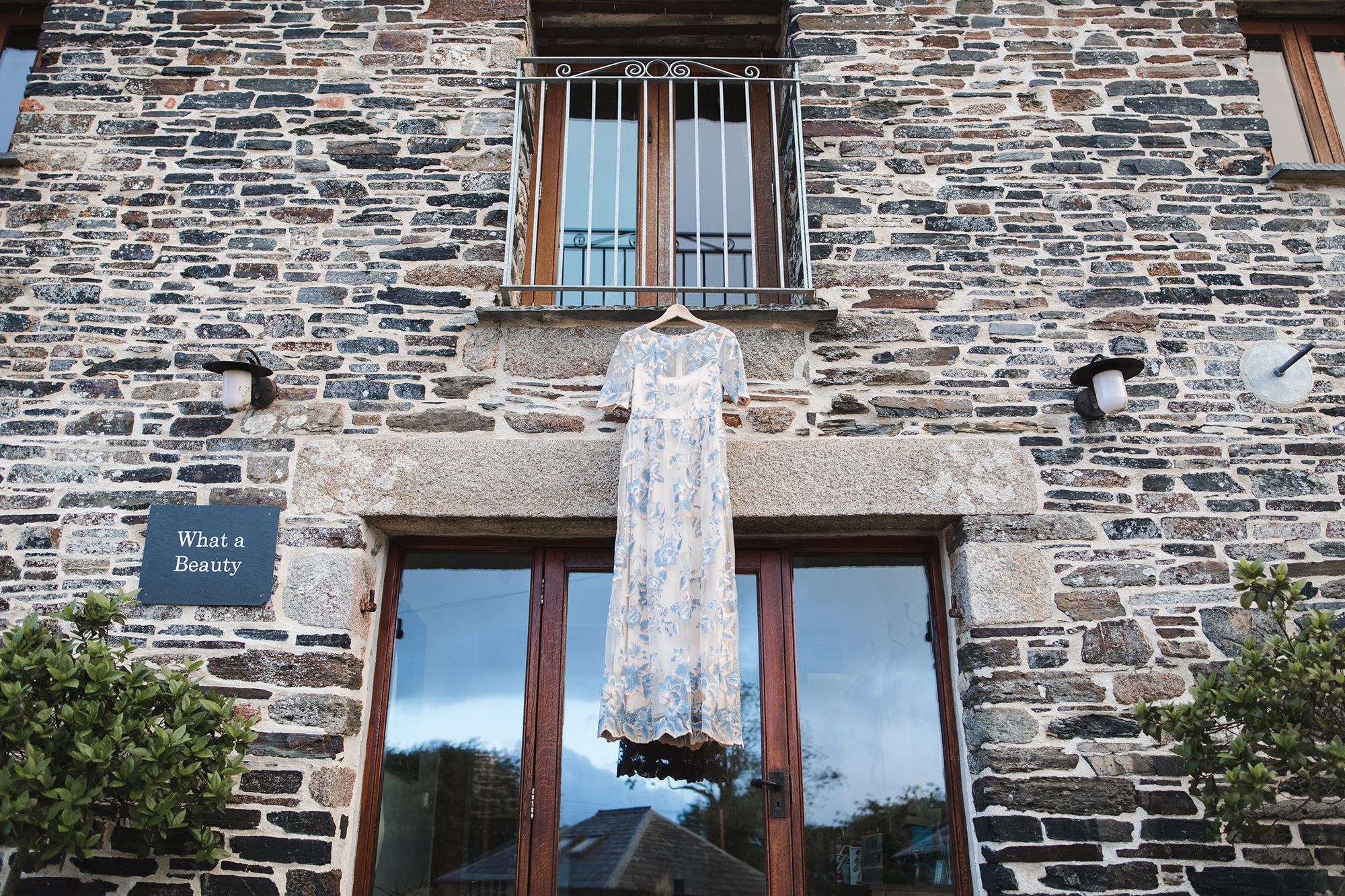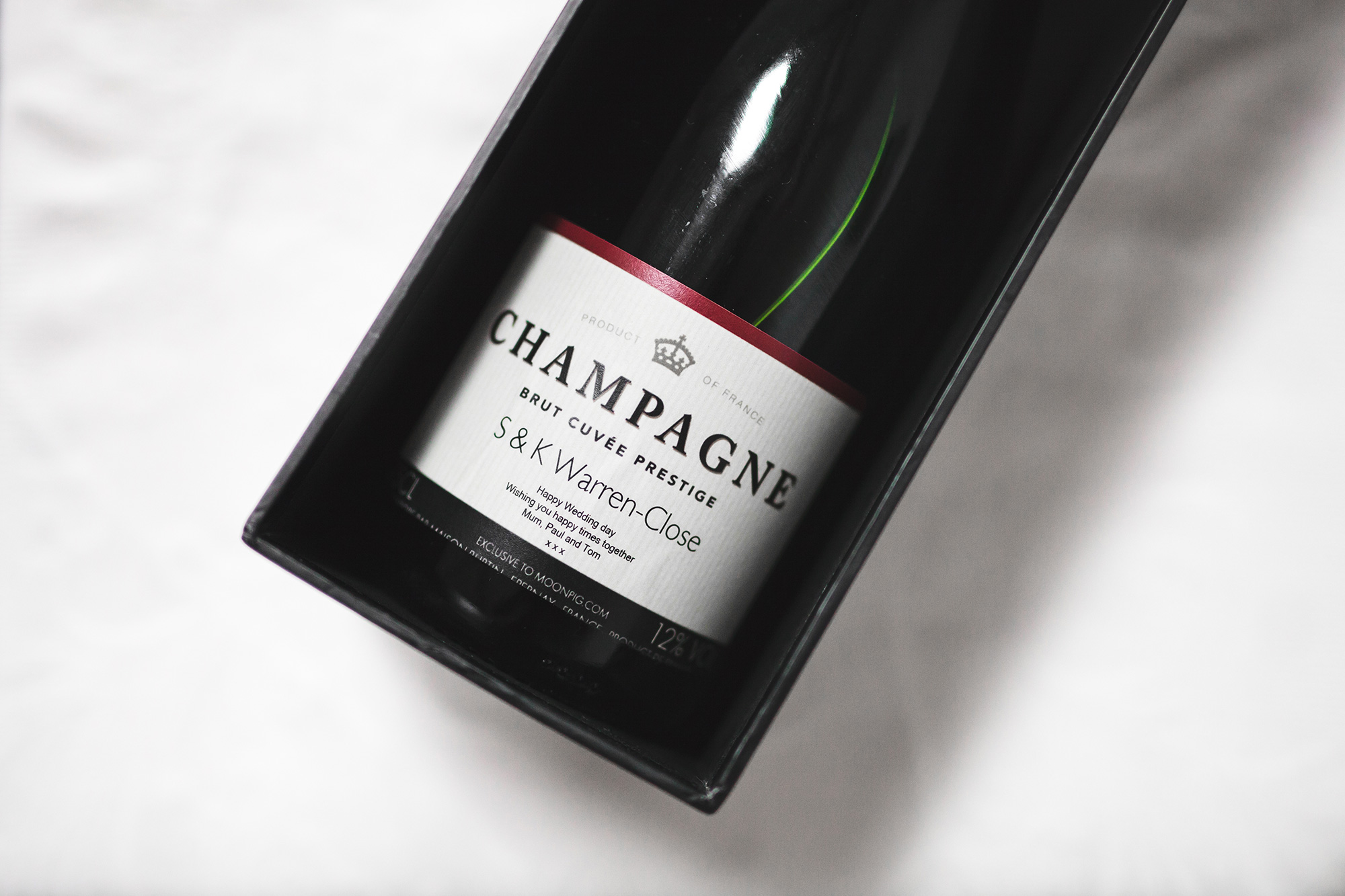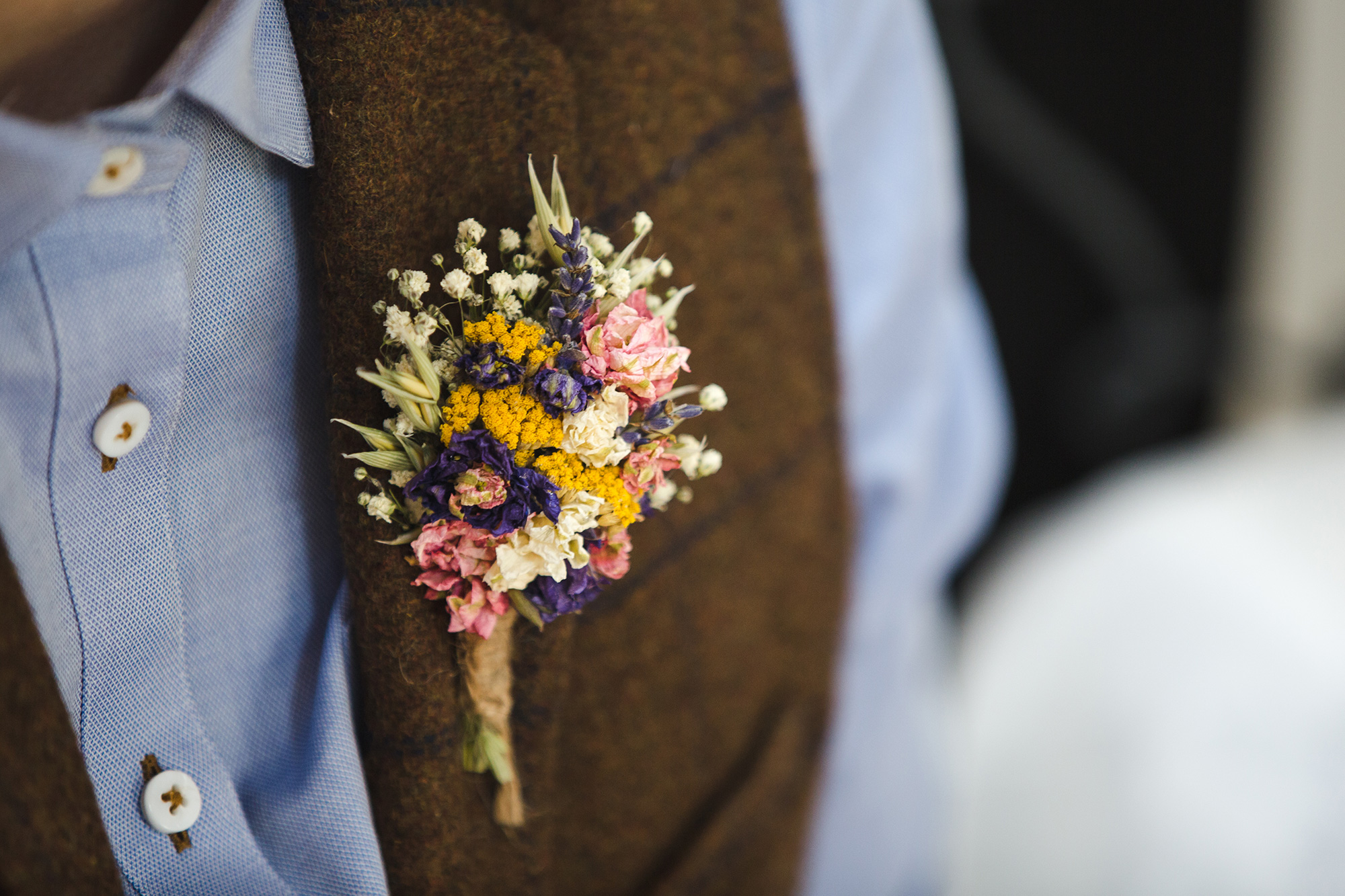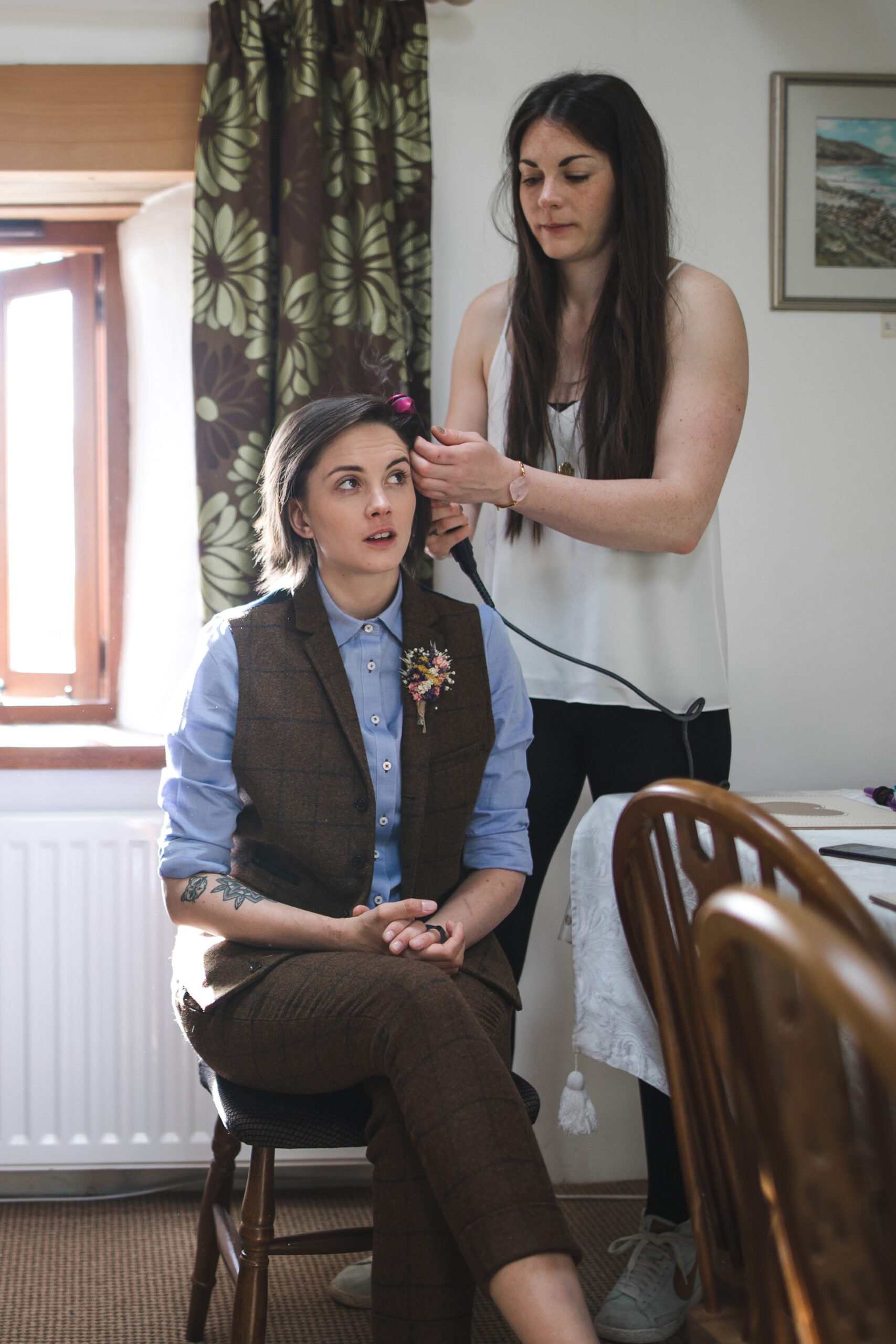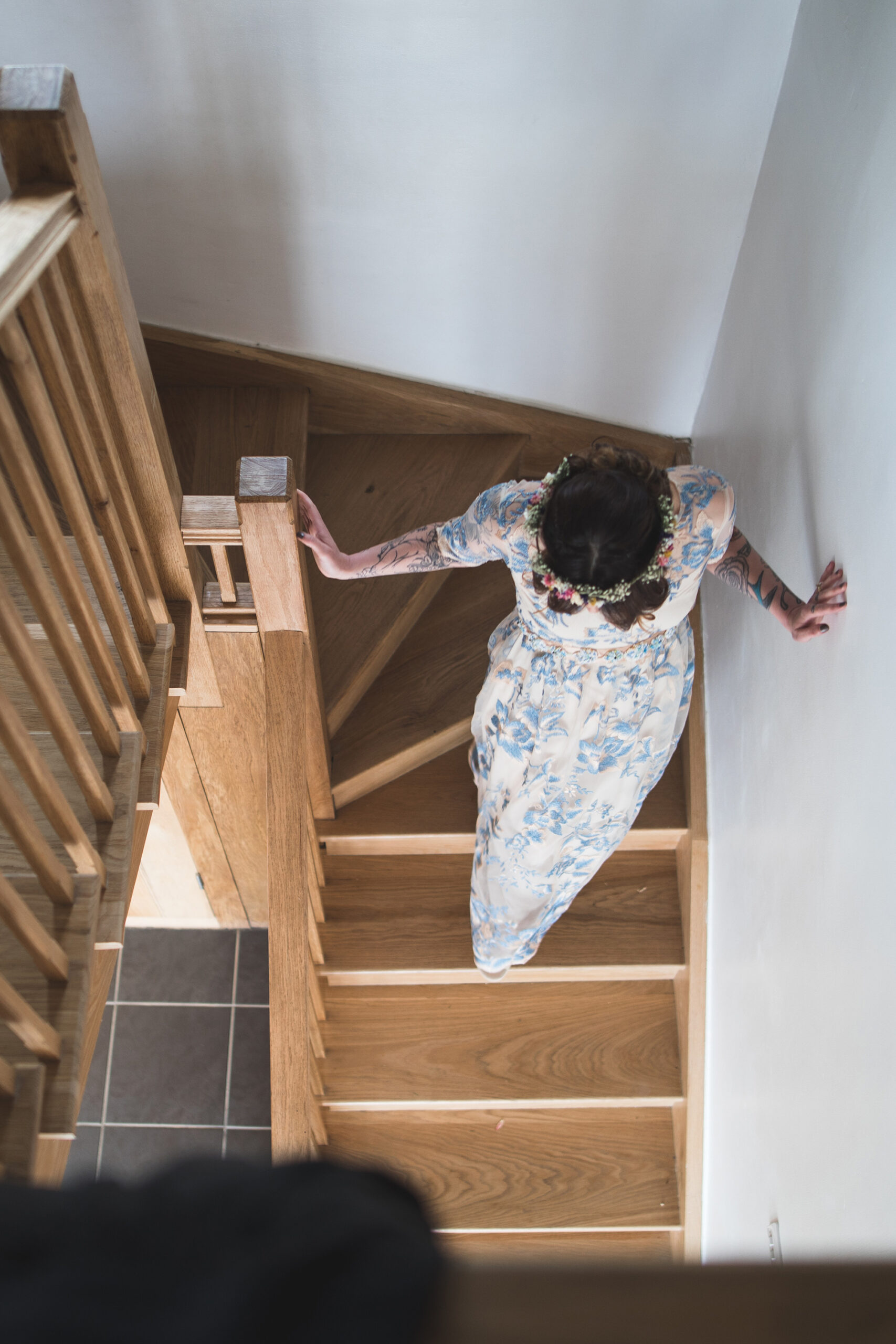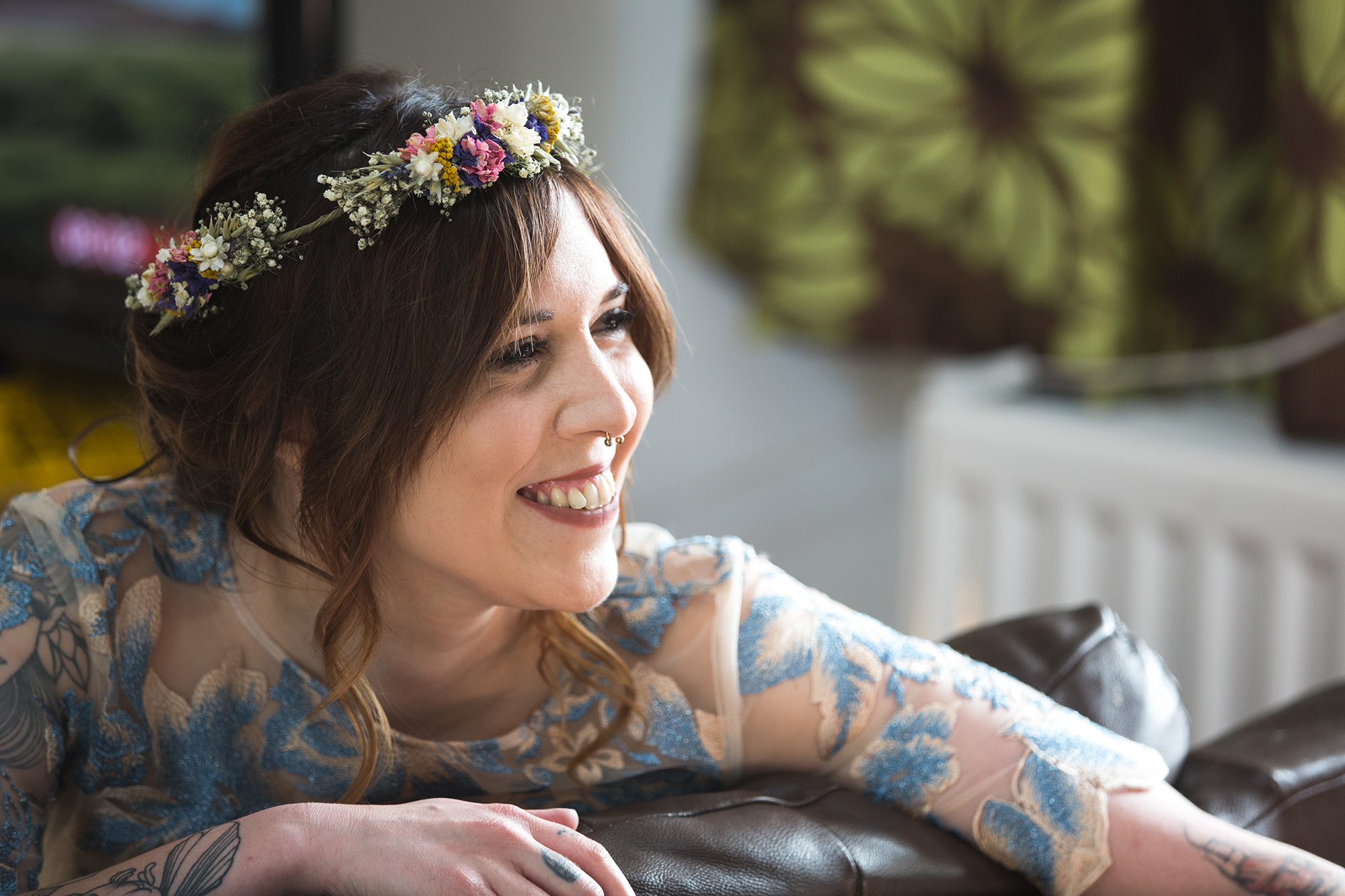 Not a fan of the usual white wedding dress, Keren wore a gorgeous champagne gown with delicate blue emroidery that she found and ordered online. "I took a gamble on the size and ordered it from America – it fit perfectly!"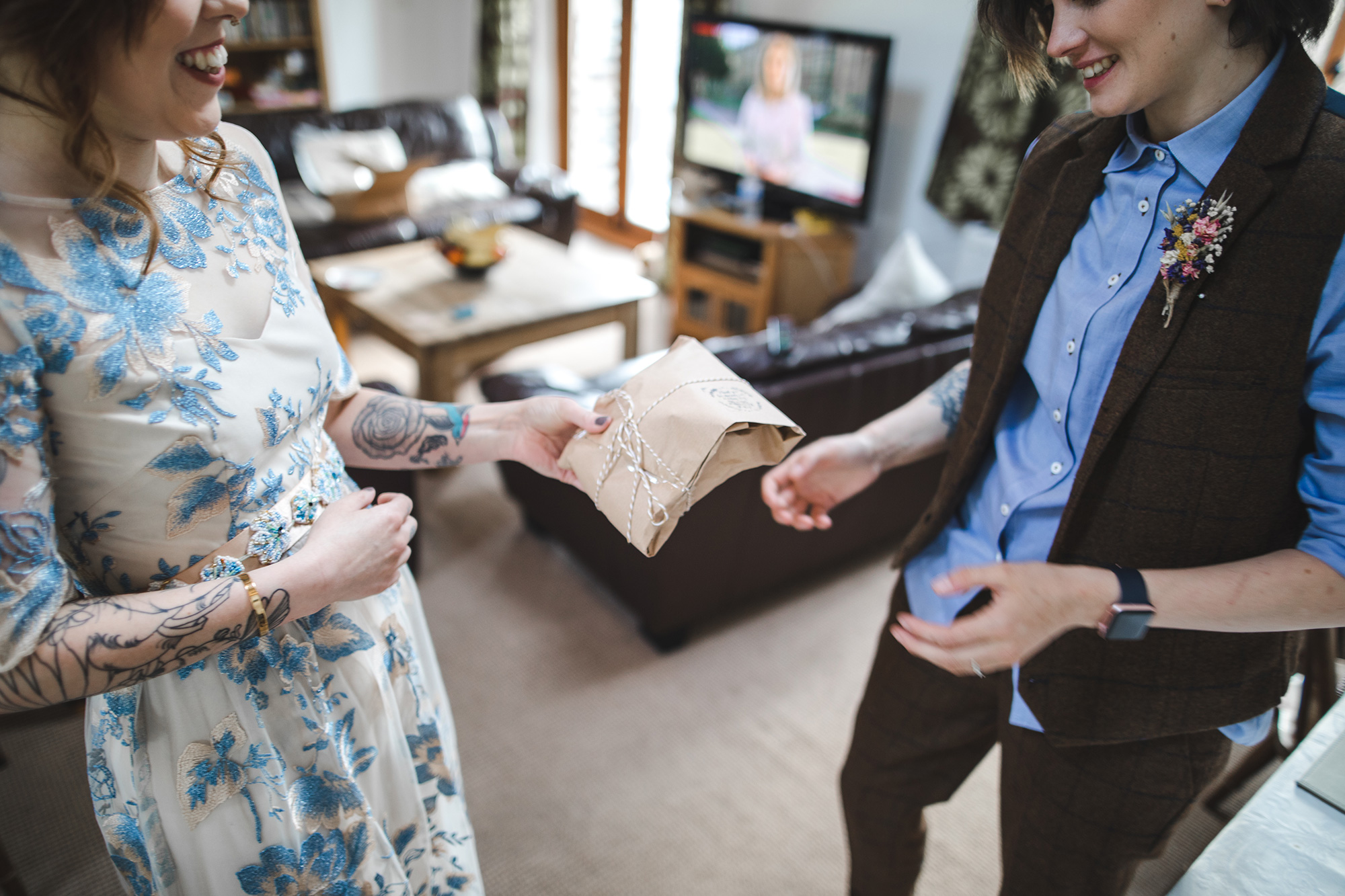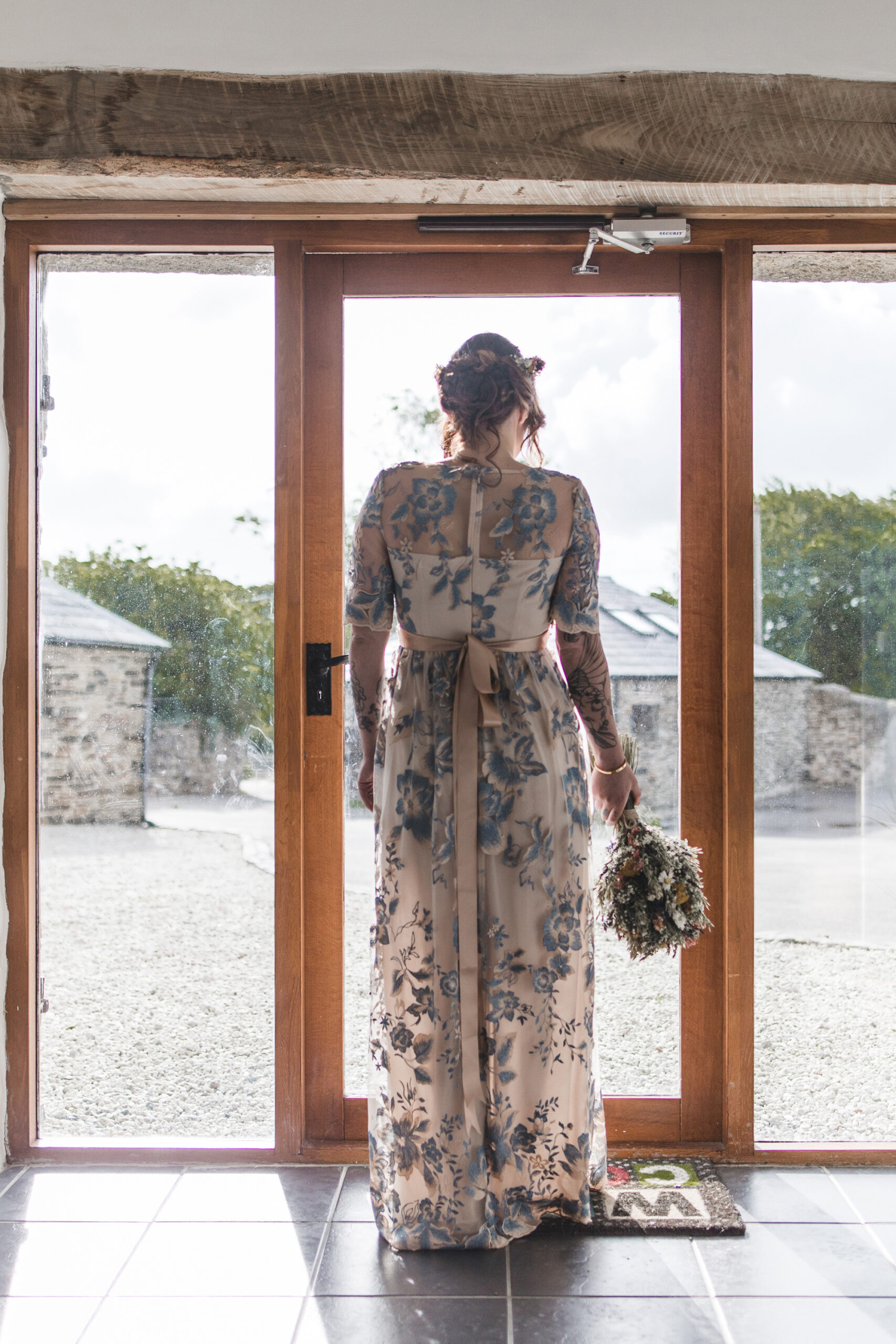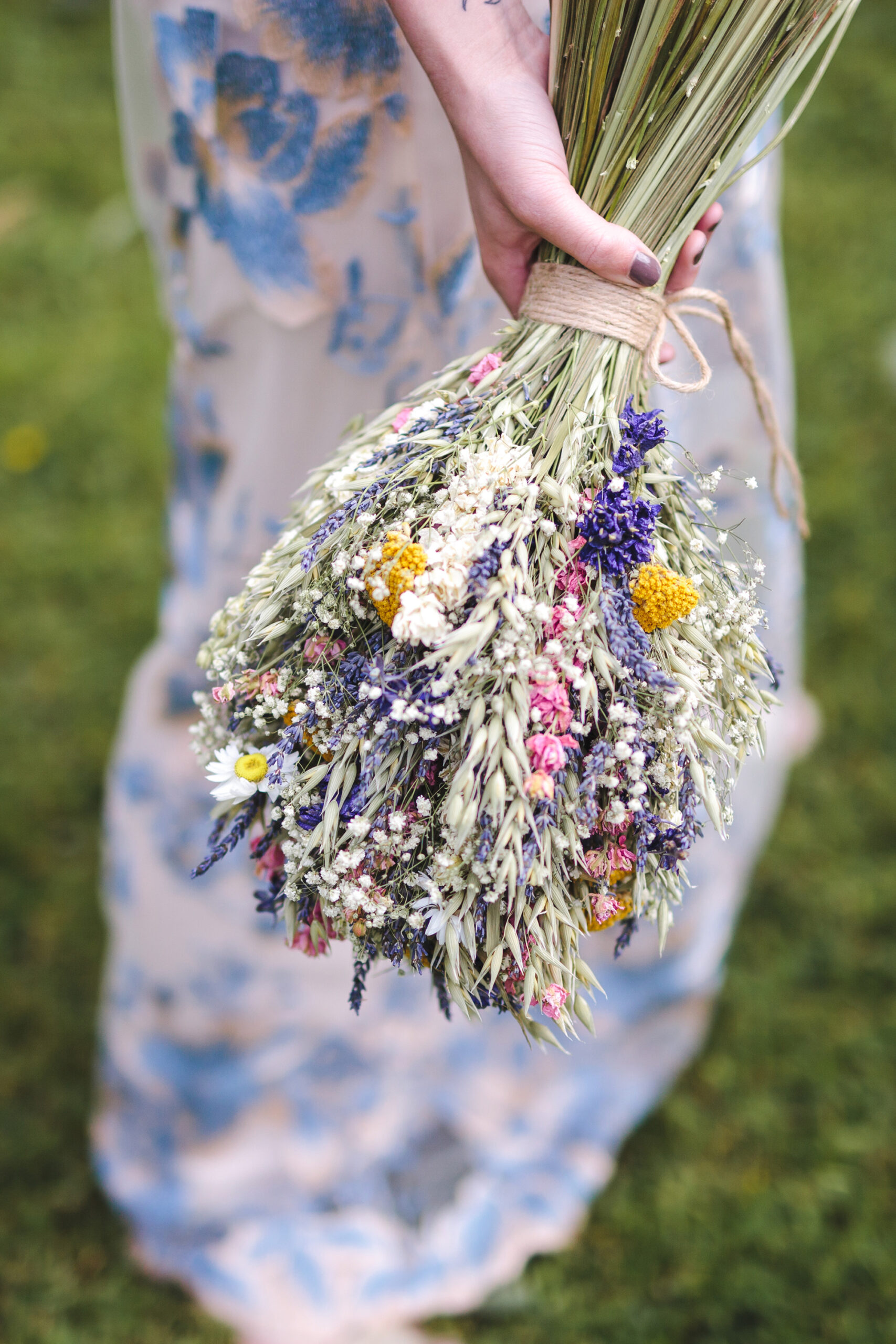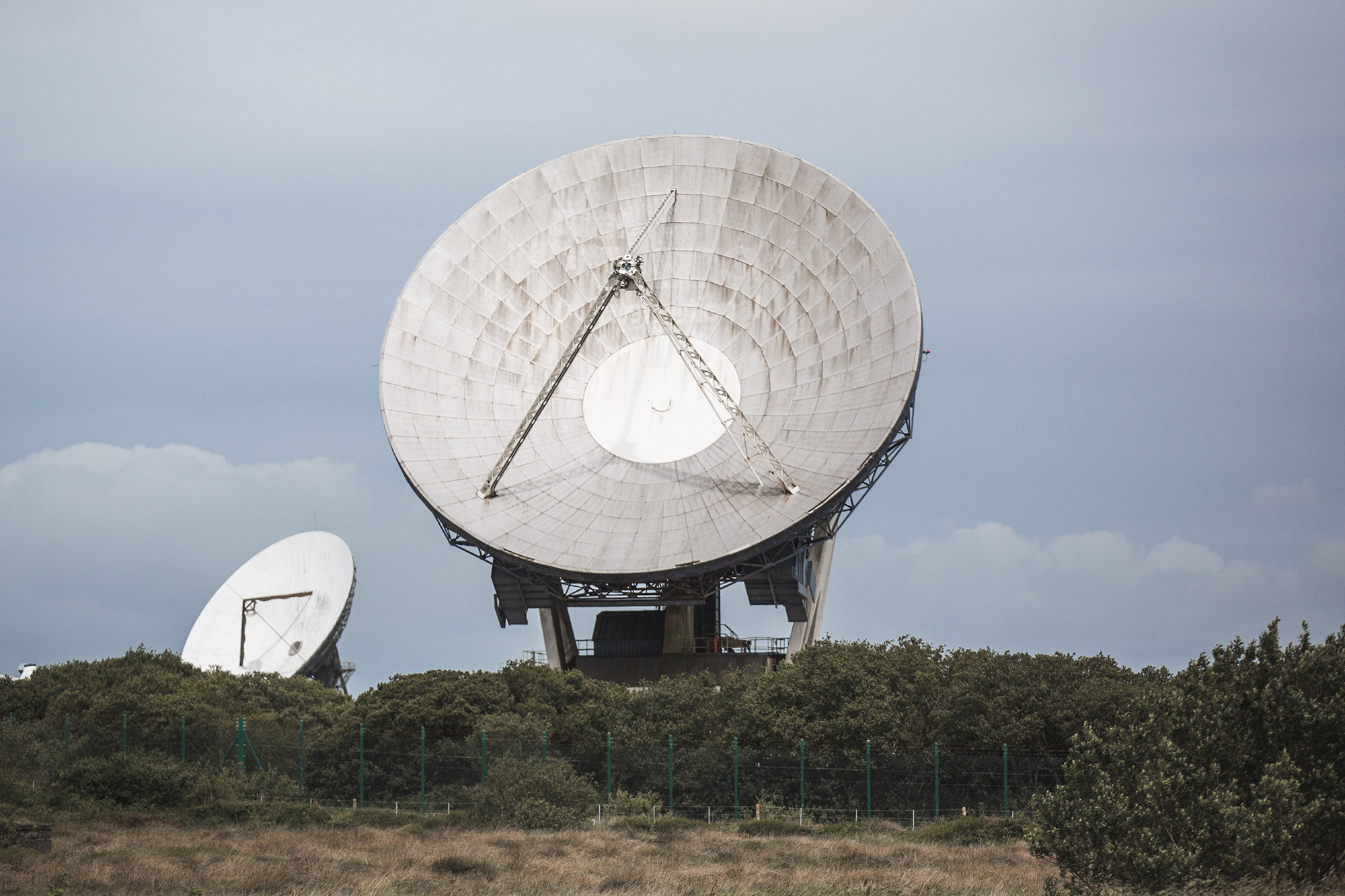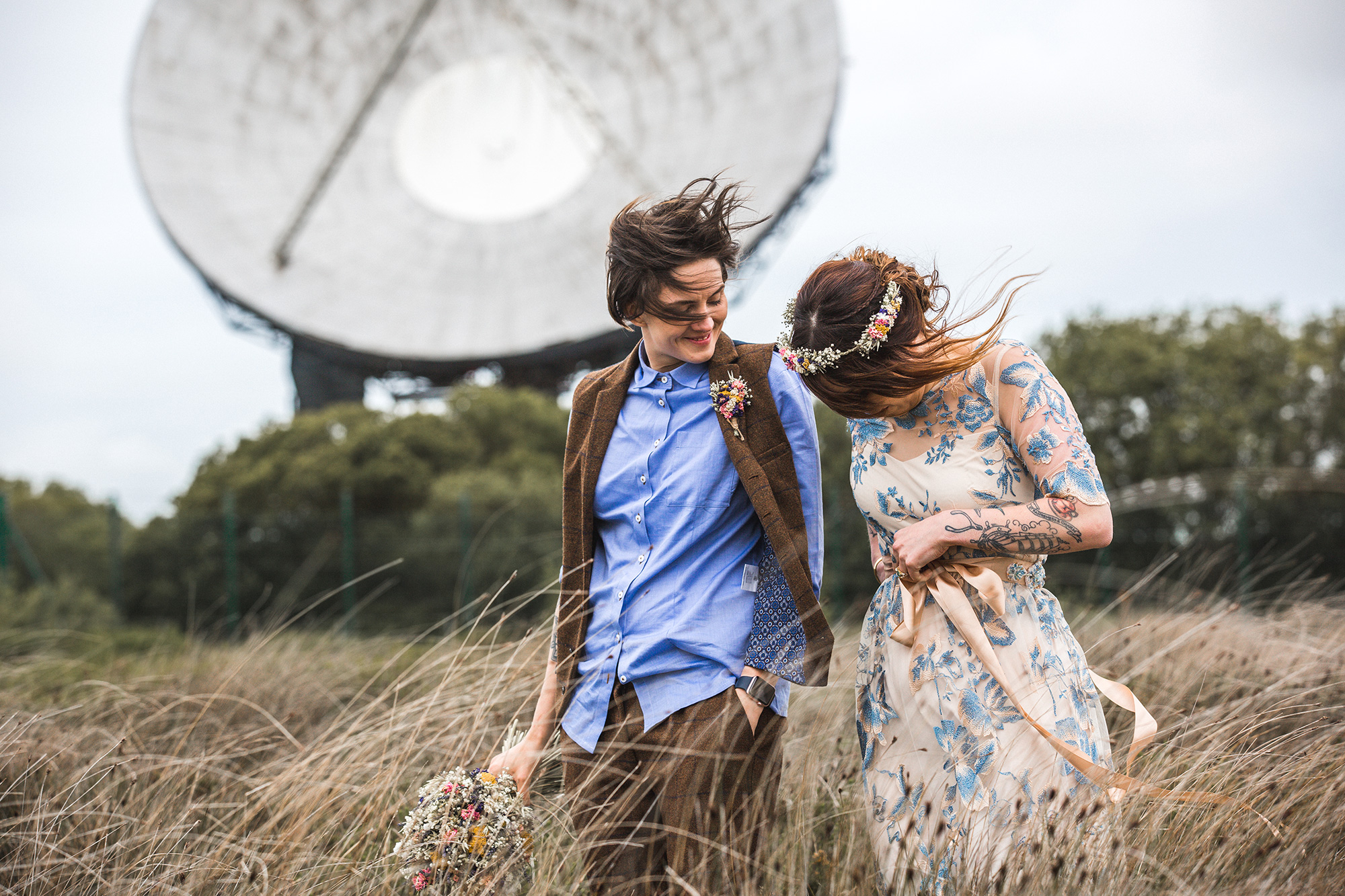 Sam prioritised comfort, choosing to wear a tweed suit with a pale blue shirt to match the embroidery on Keren's dress.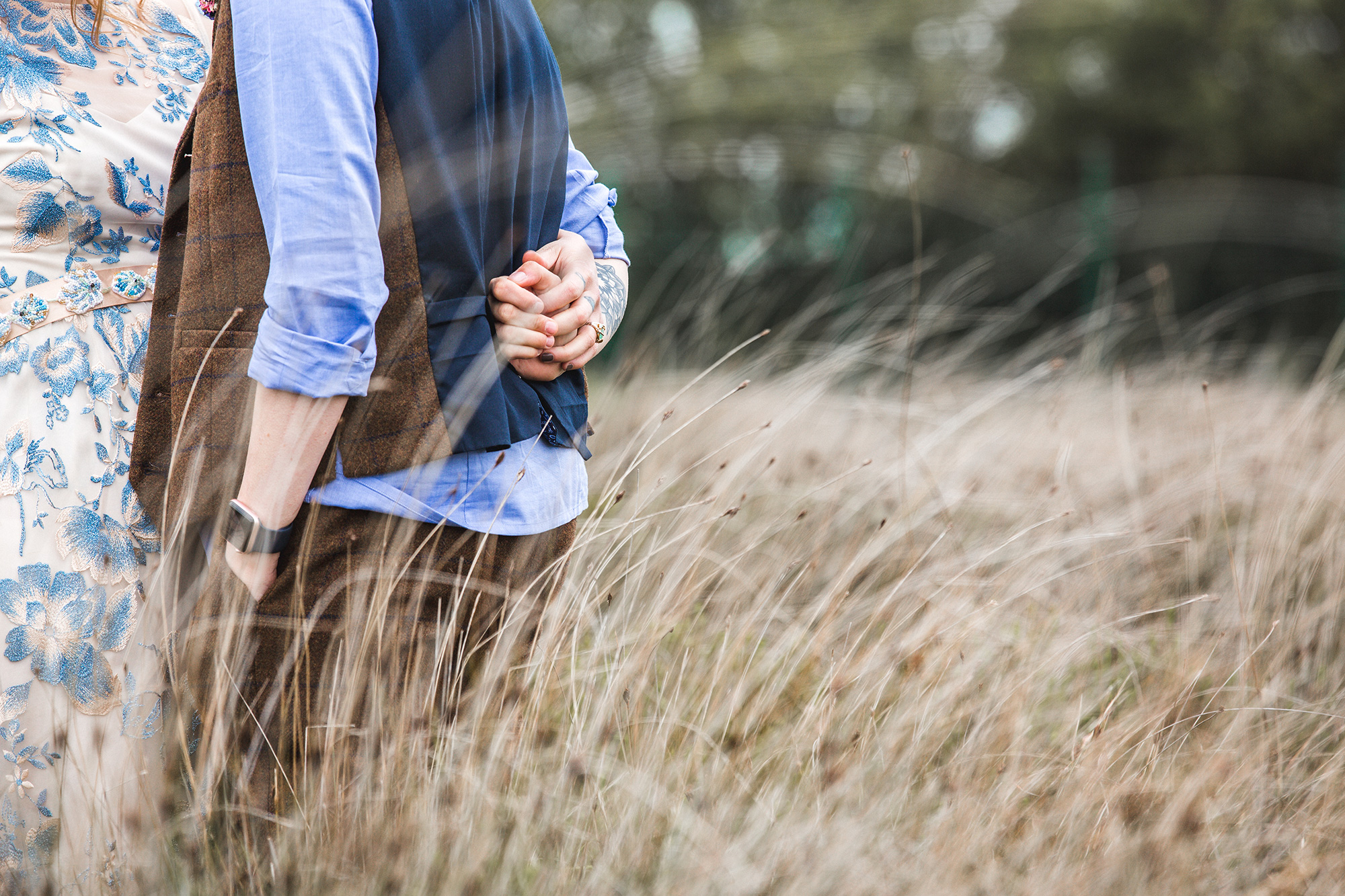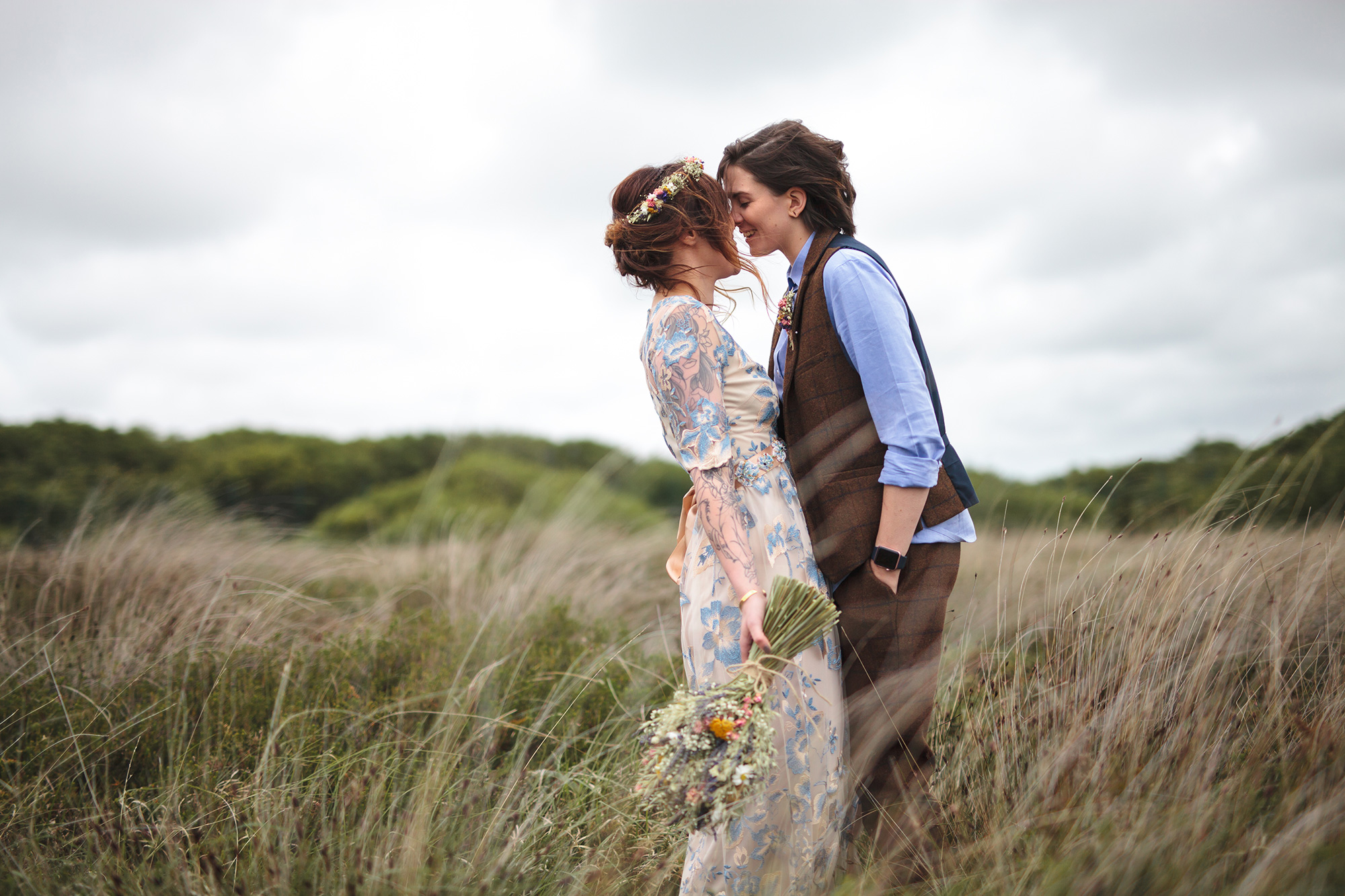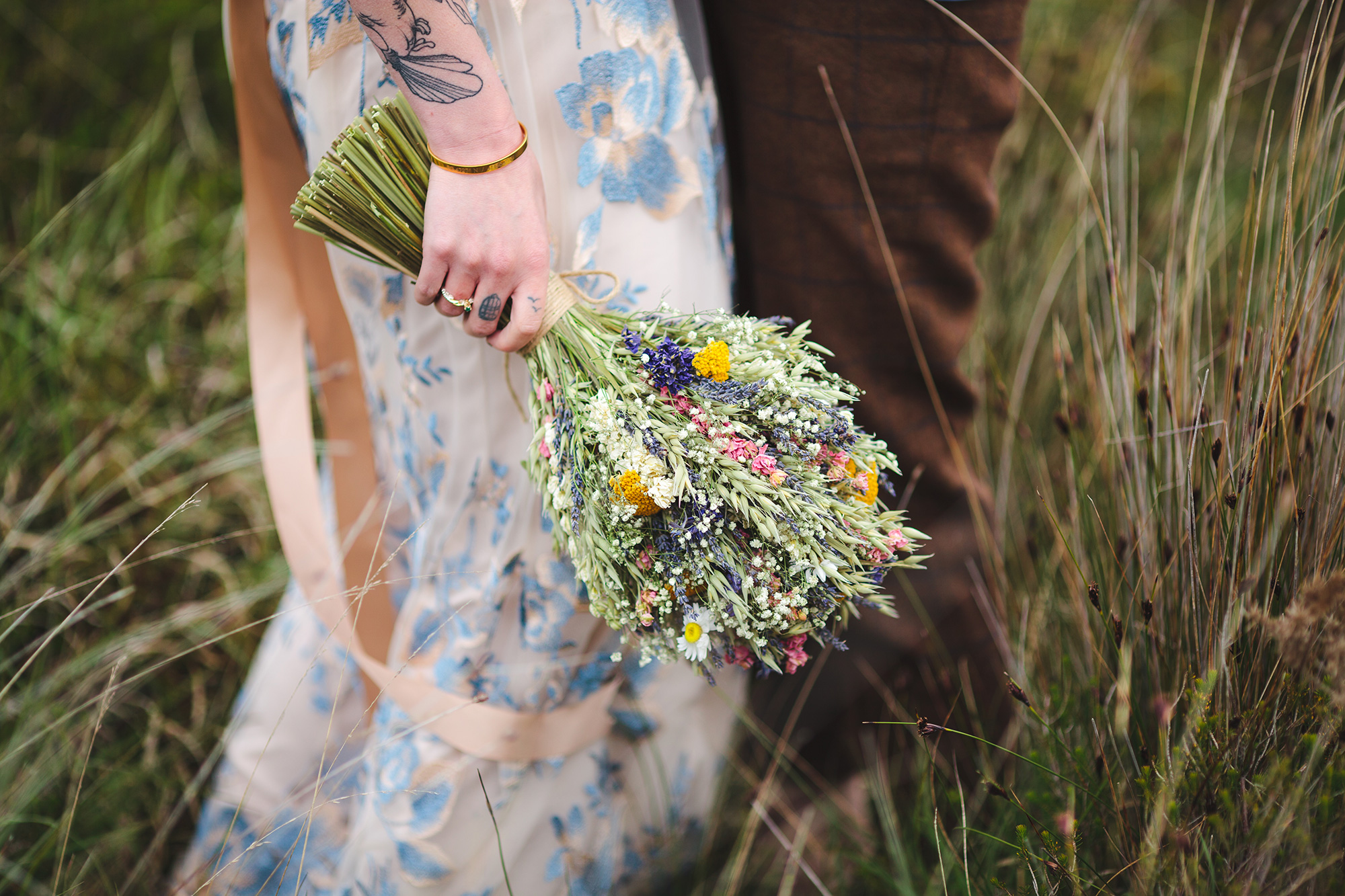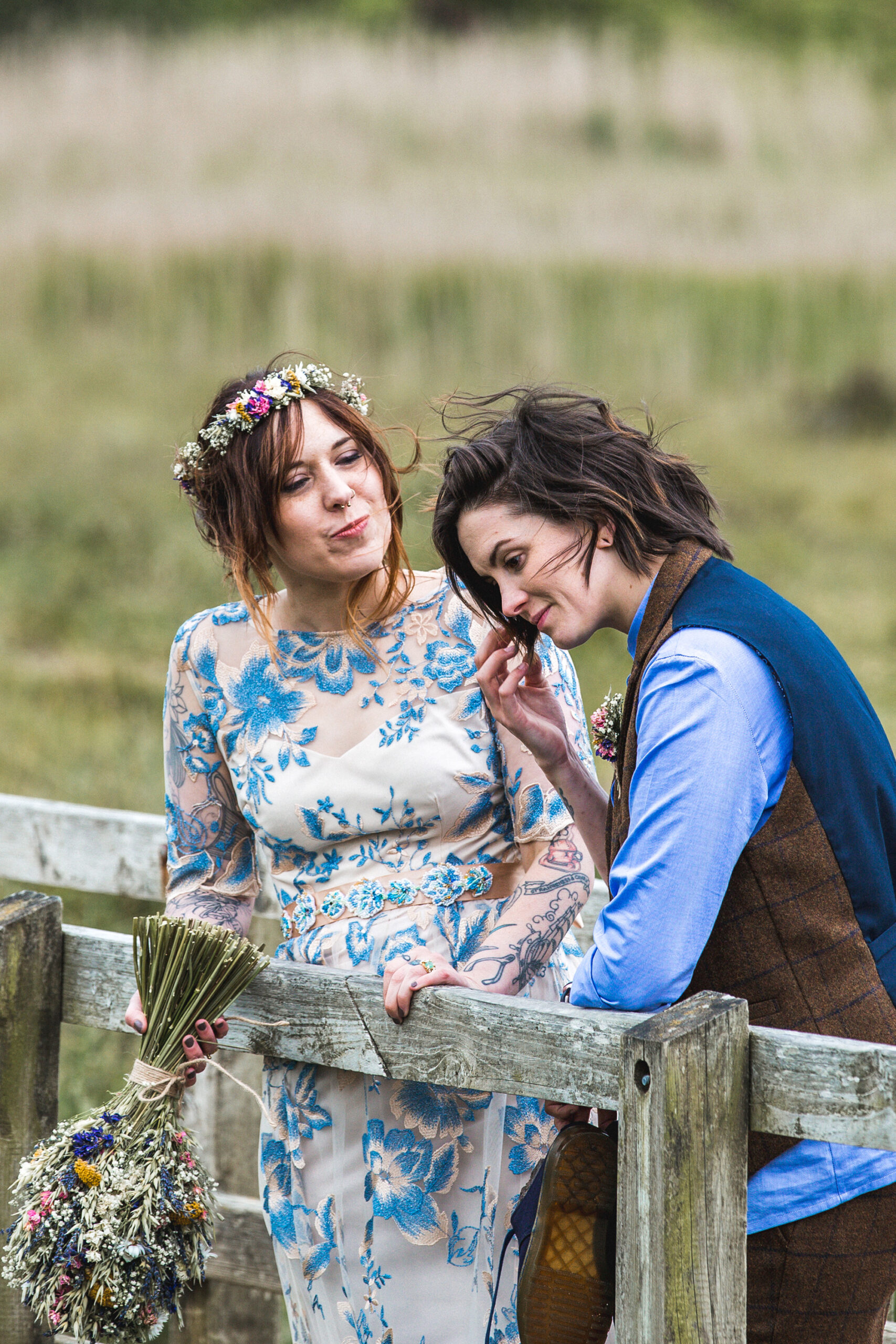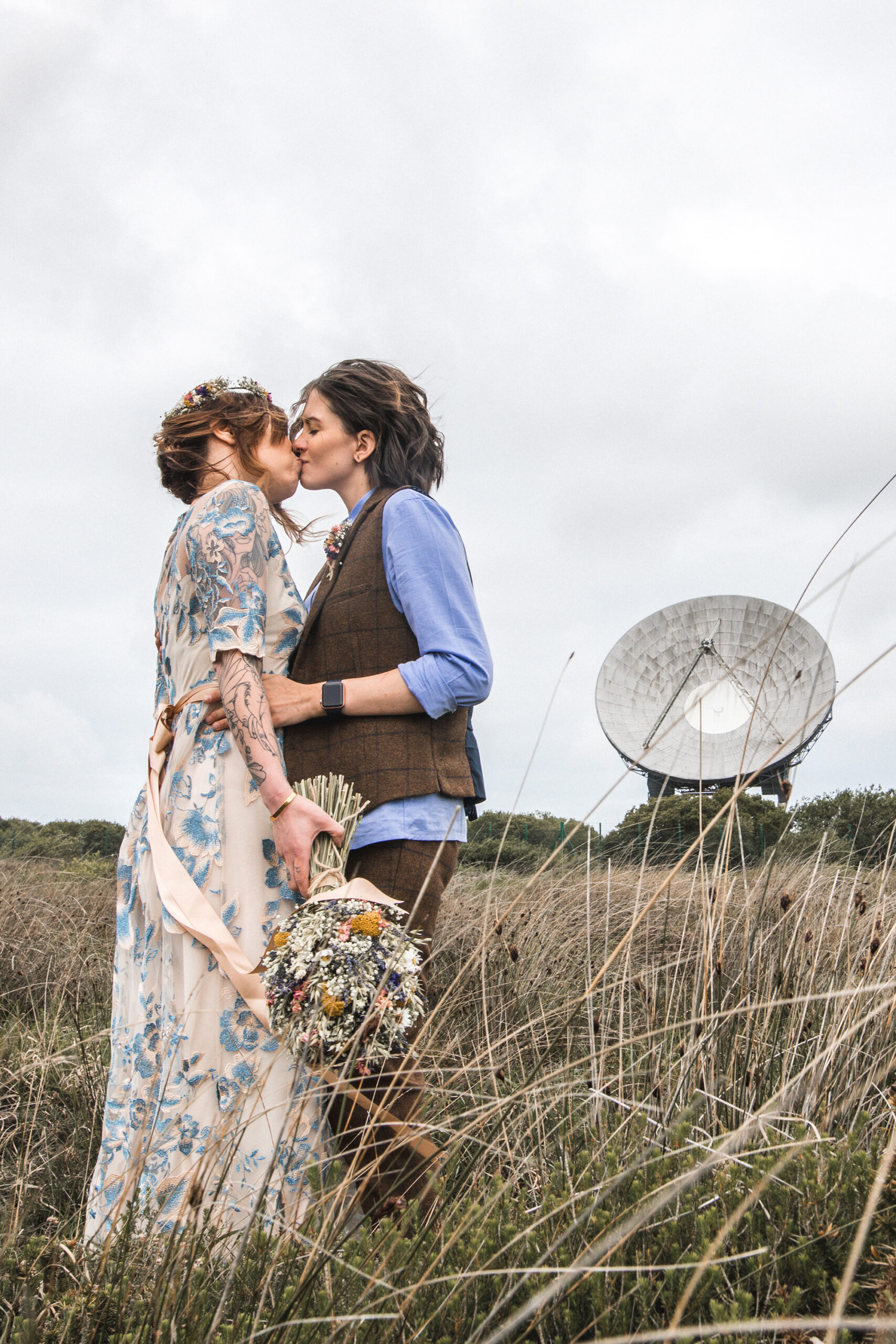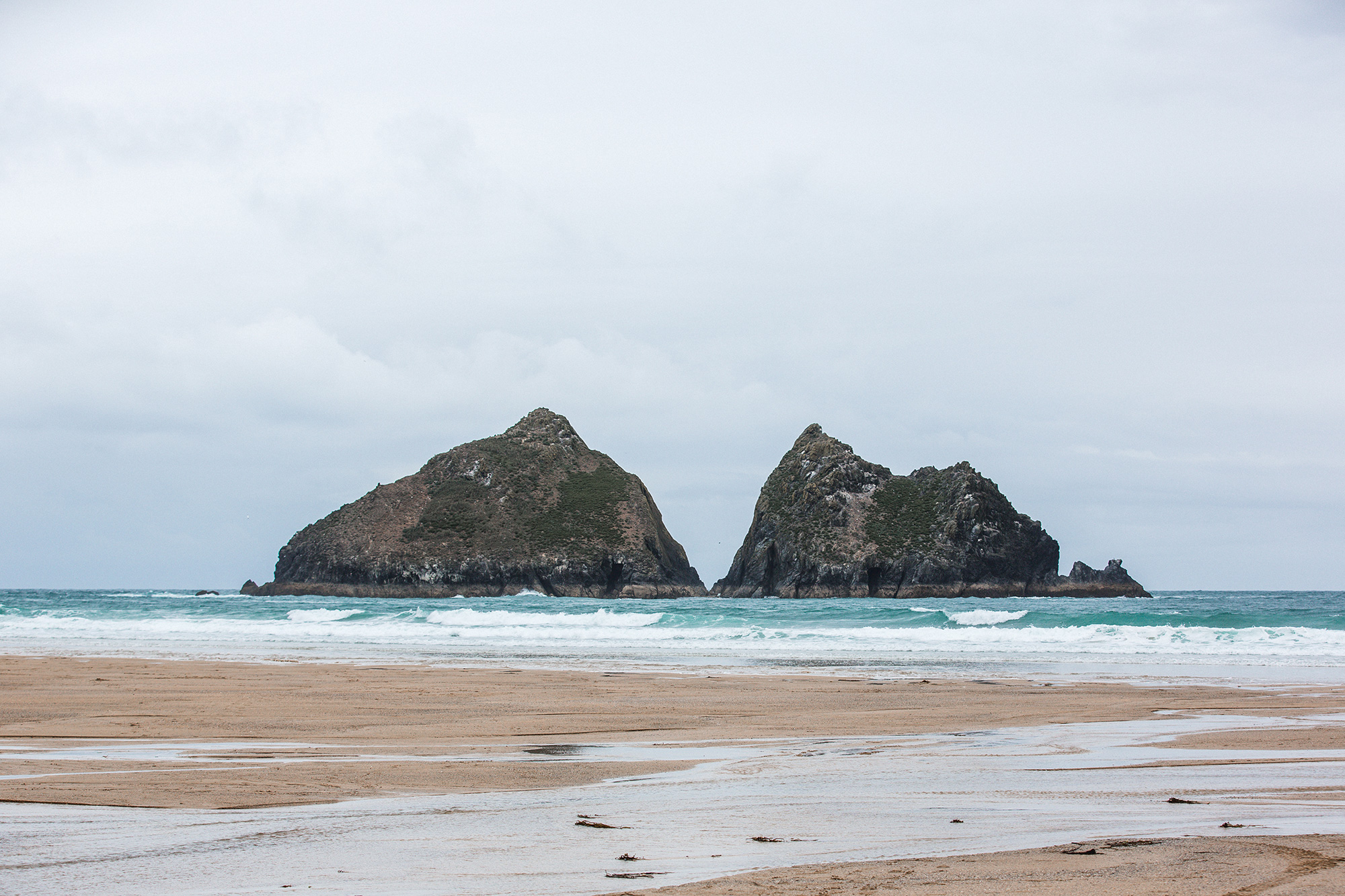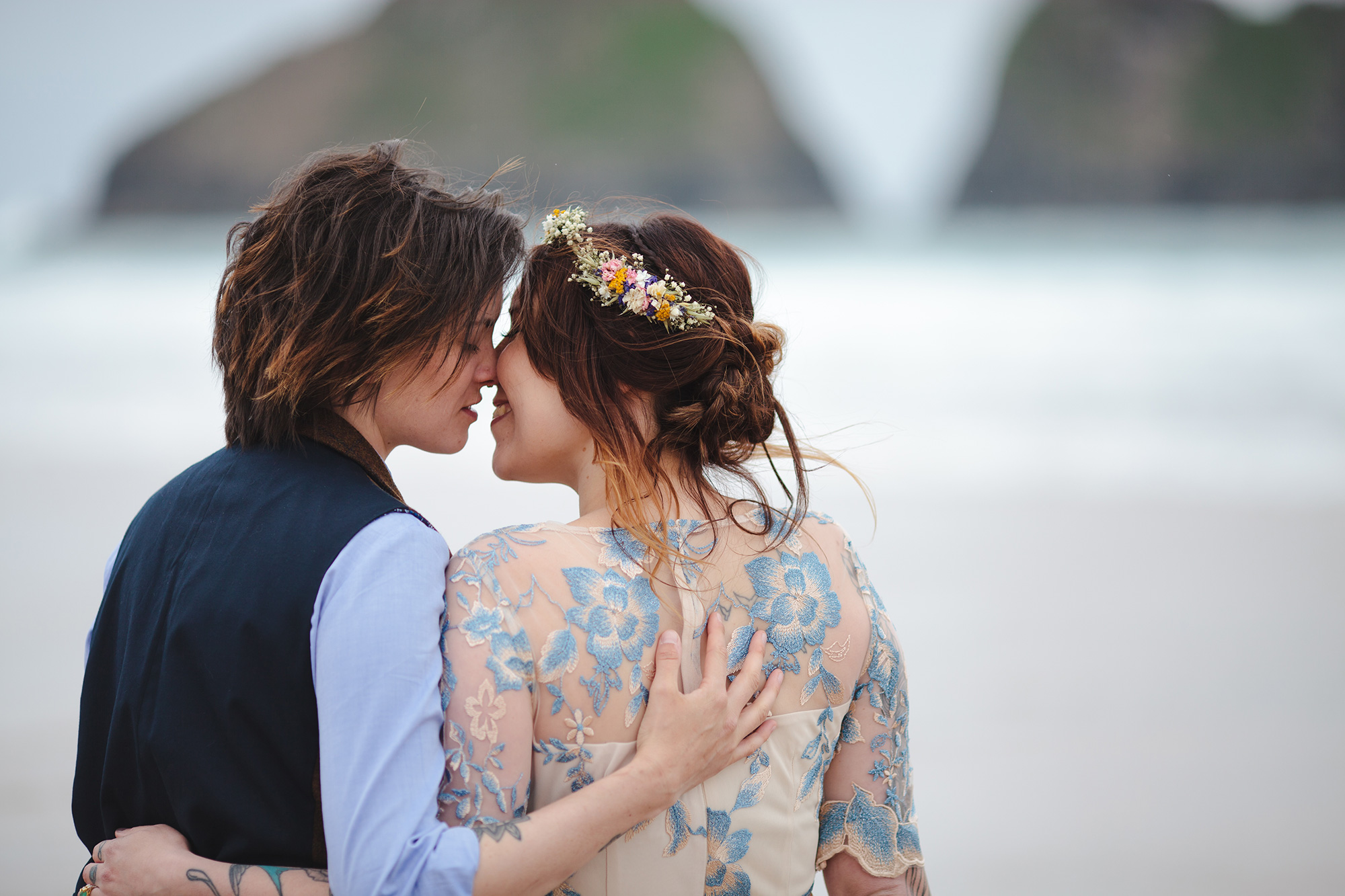 Good friends of the couple, Marcus Sarko and Rosy Nebitt from Marcus Rose Photography accompanied the wedding party on their trip to Cornwall. "Sam and Keren are pretty damn cool – we got to explore some really cool locations with them," they say.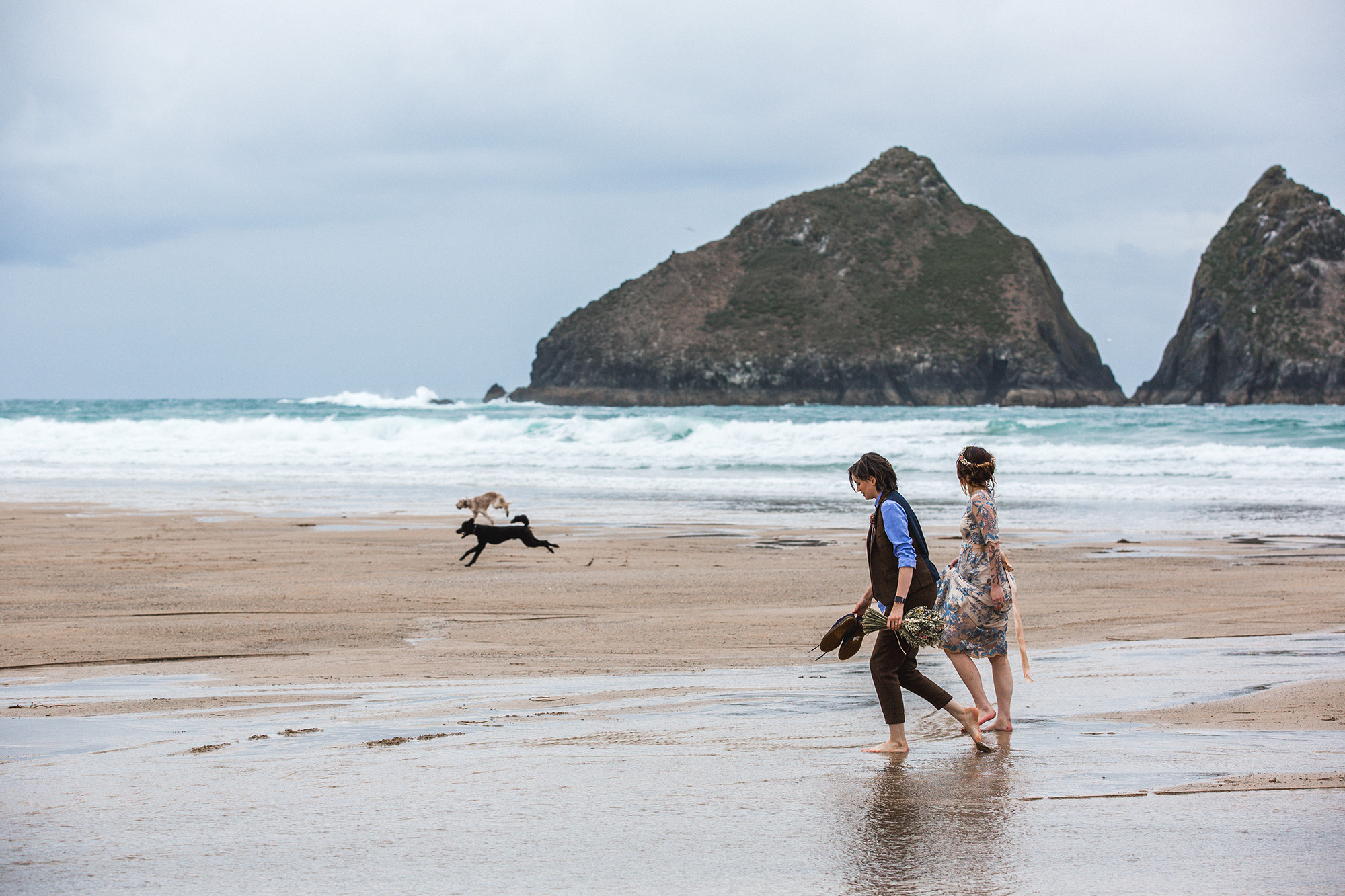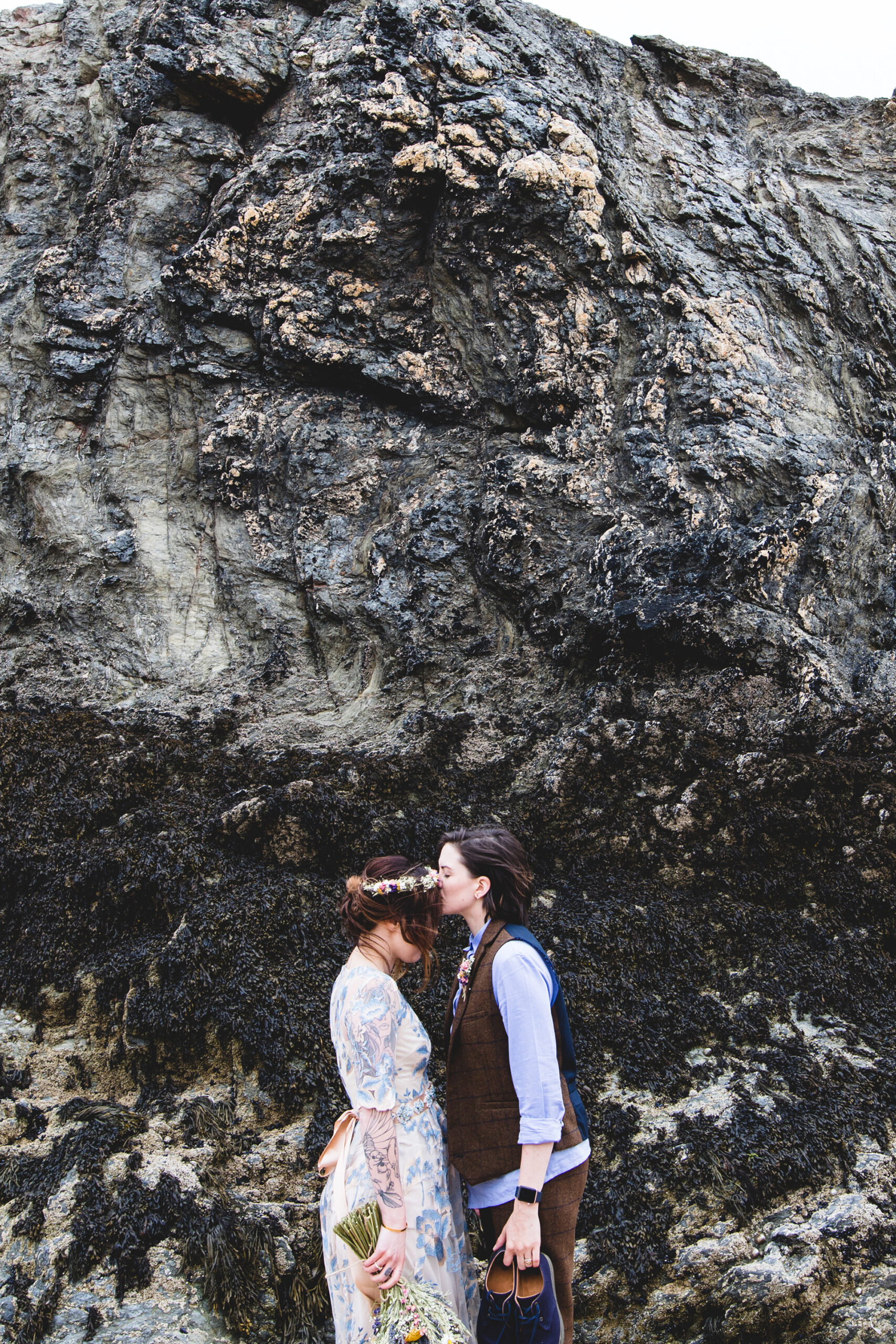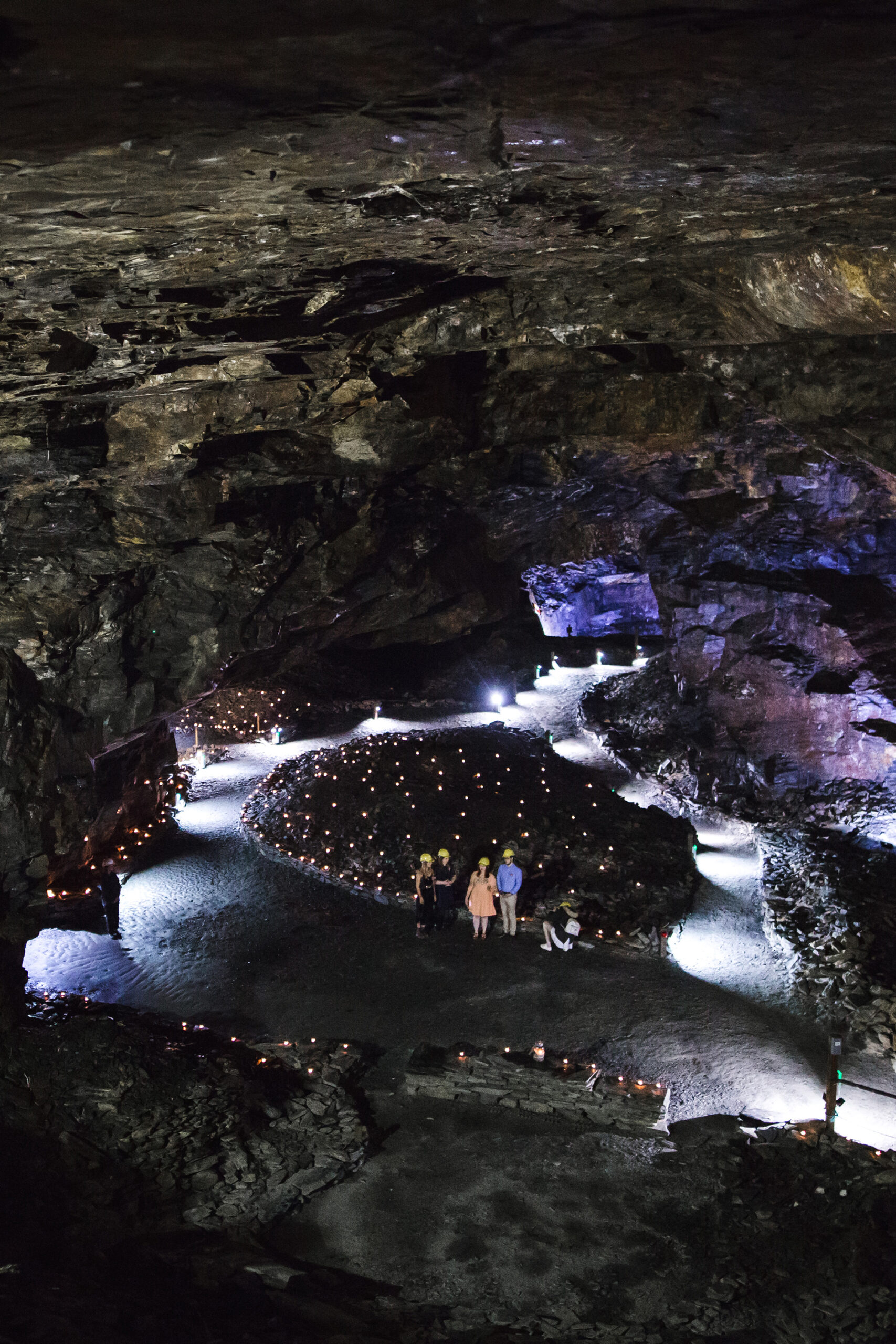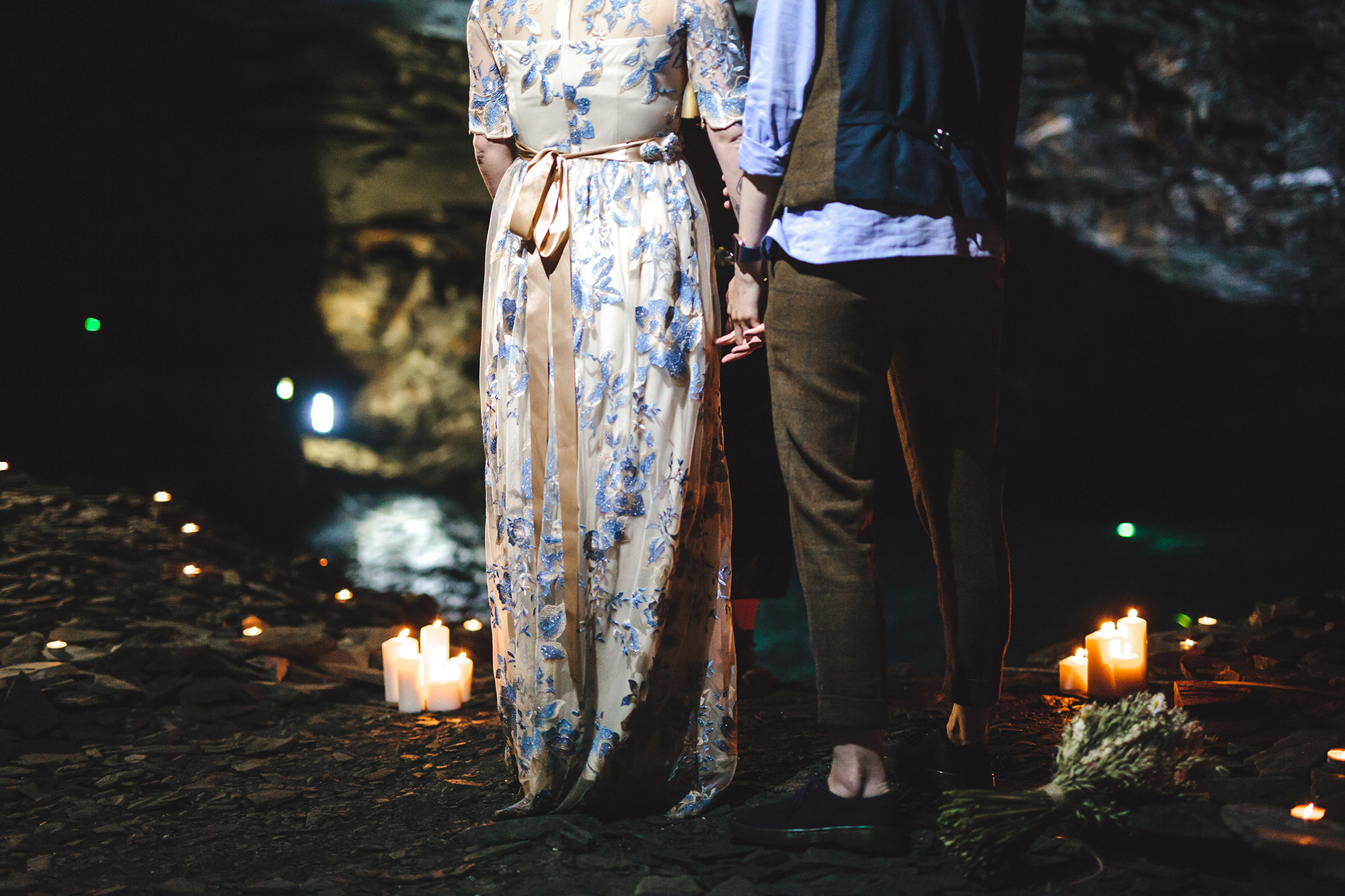 Flash was not allowed inside the Carnglaze Caverns due to the bats that reside there. Instead, the photographers had to rely on what light was available from one small lamp, and well as from their equipment.
Sam and Keren filled the cave with 500 candles. "It was simple yet beautiful. The cavern was colossal and everyone was awestruck," says Keren.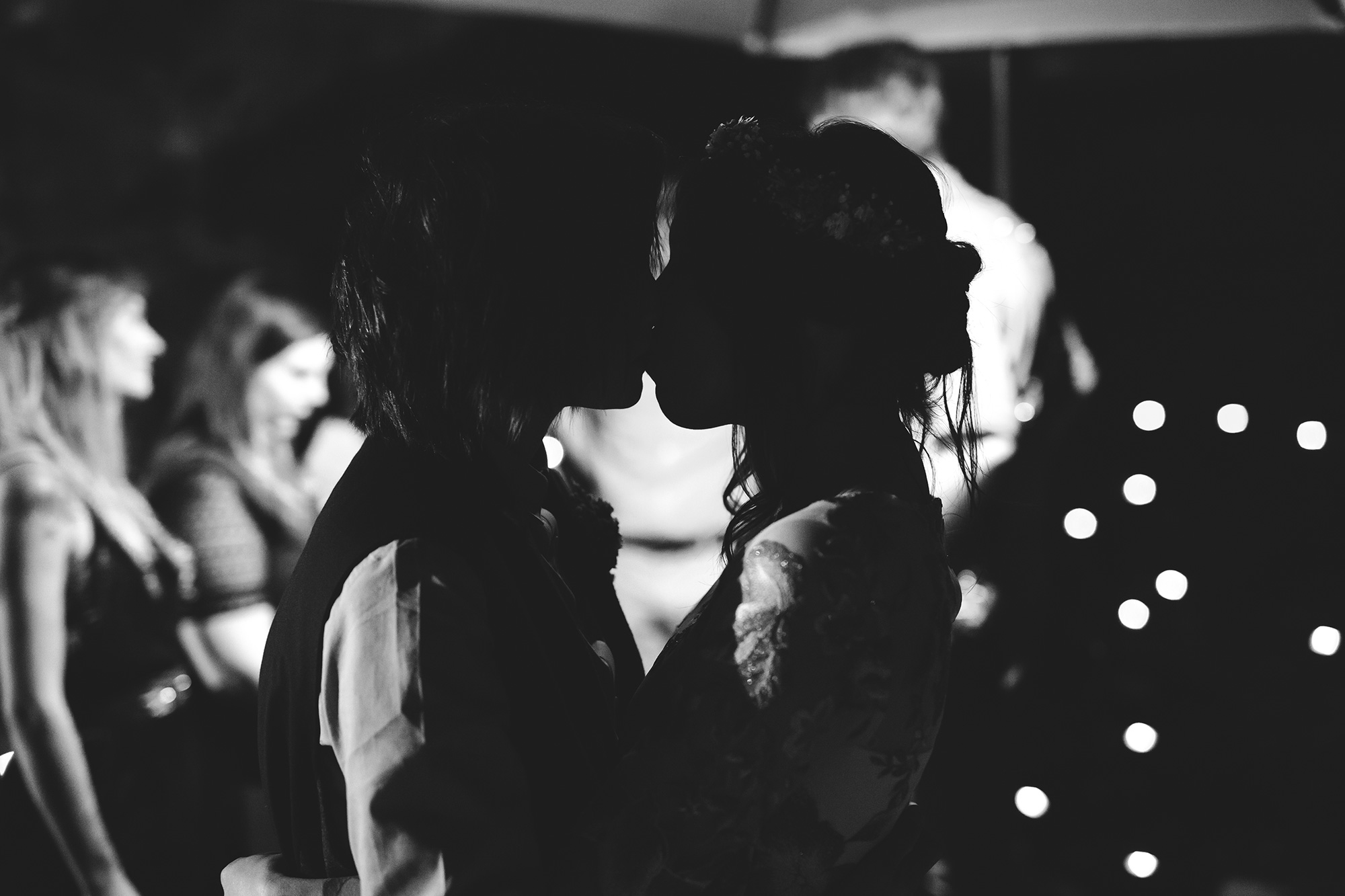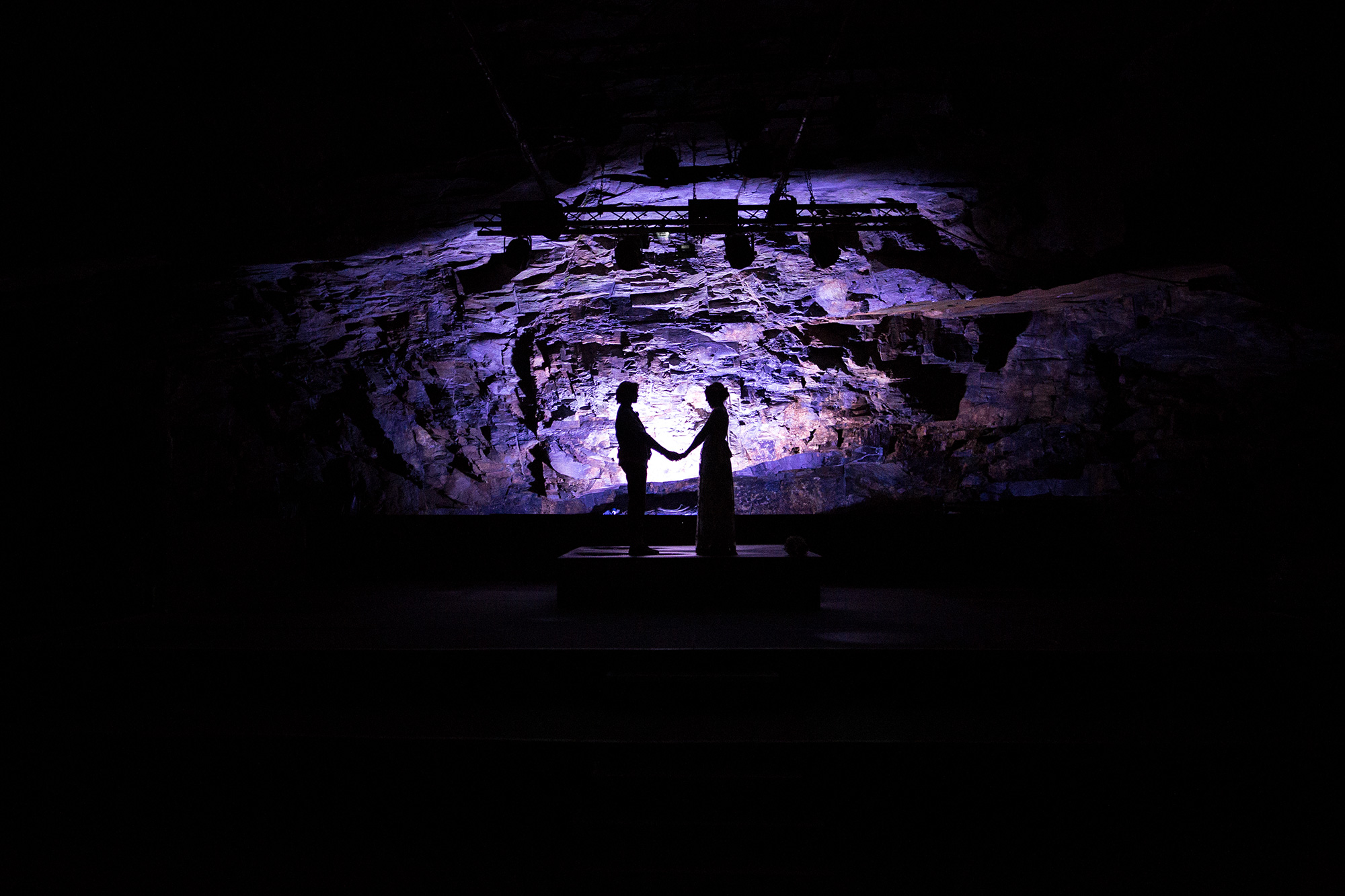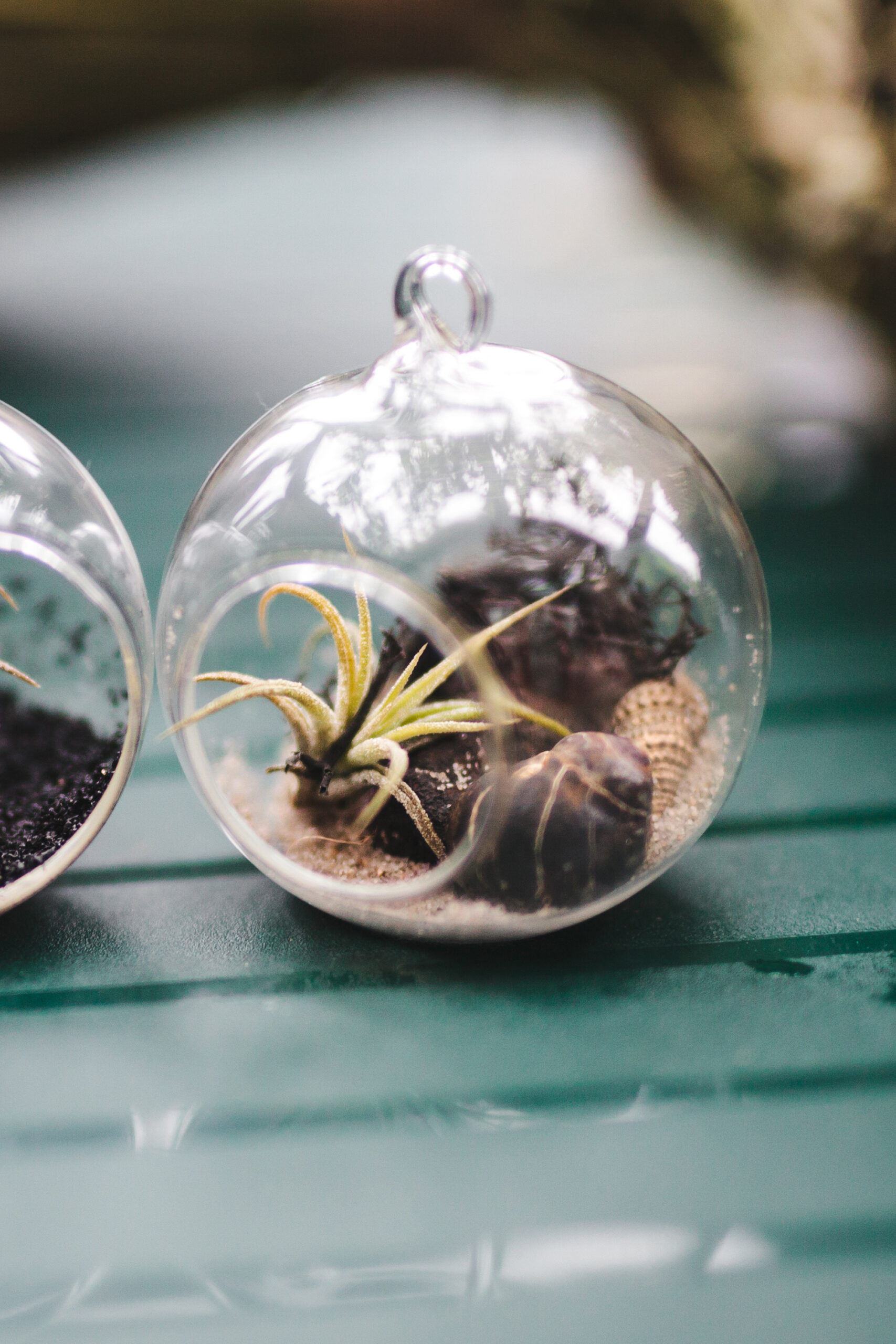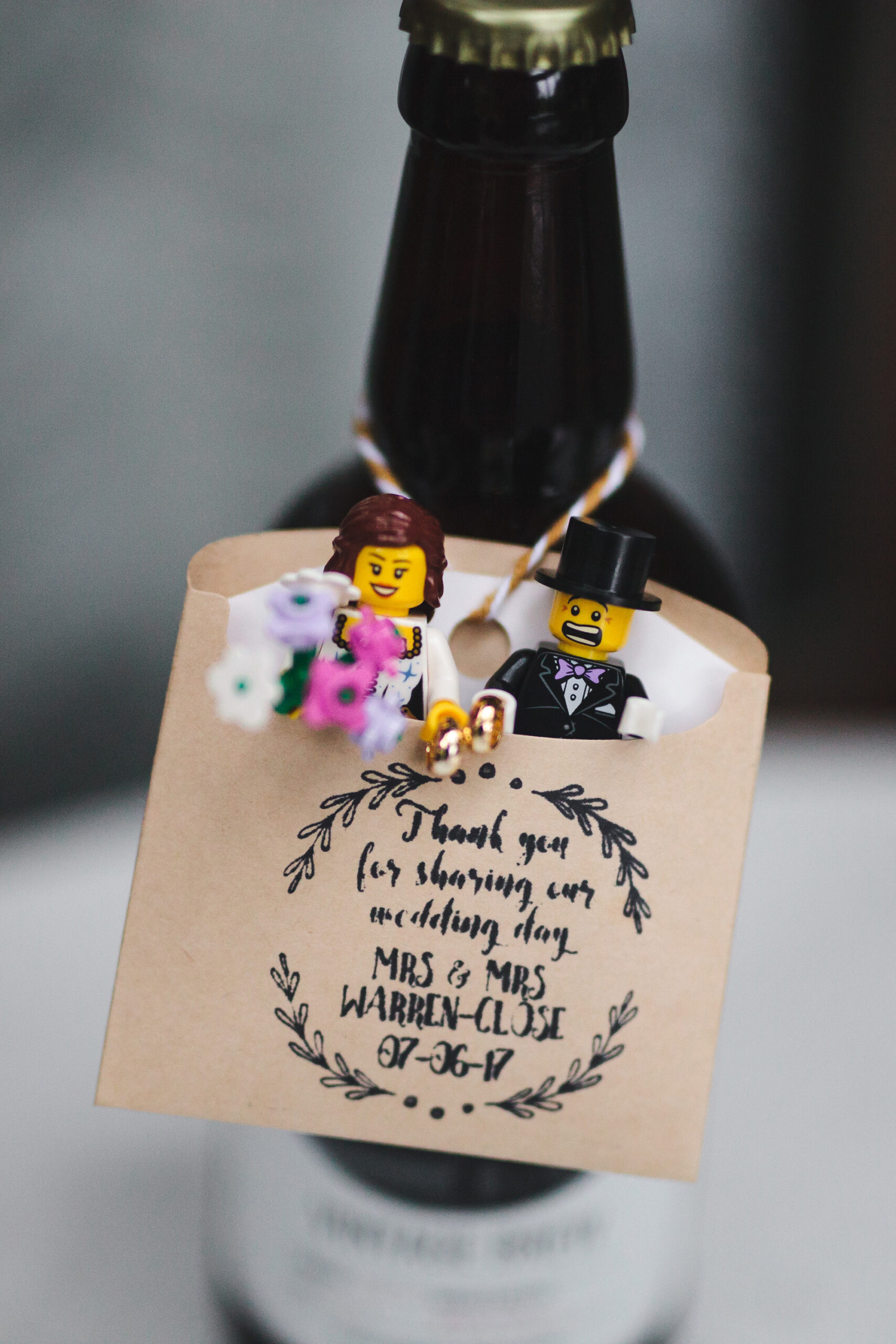 As wedding favours, Sam and Keren had beer made with custom labels. "We spent hours in the lego shop creating characters that represent our friends to go alongside the labels."