Ruth Quinn and Declan Burke met where all hopeful 18-year-olds go to find love.
"In a cringe nightclub in Dublin," laughs 30-year-old Ruth of her boy Declan, also 30.
The early years teacher and media director were clearly not in any hurry after that, Declan proposing on their tenth anniversary on the beautiful Mweenish Island, Co. Galway, Ireland. "It was perfect – it was just the pair of us there," recalls Ruth.
The London pair then started planning a destination wedding for October 22, 2016 in Torres Vedras, Portugal.
They exchanged vows before 62 loved ones in the chapel of national monument, Convento de Santo Antonio do Varatojo. Celebrations continued at eco-resort Areias Do Seixo where Ruth and Declan further complemented the organic space with neutral colours, timber elements and an abundance of greenery.
"Our wedding day was one of the best days of our lives," reflects Ruth. "It was alternative and different to any other wedding our guests had been to, and we loved that!"
Photos courtesy of Jesus Caballero Photography.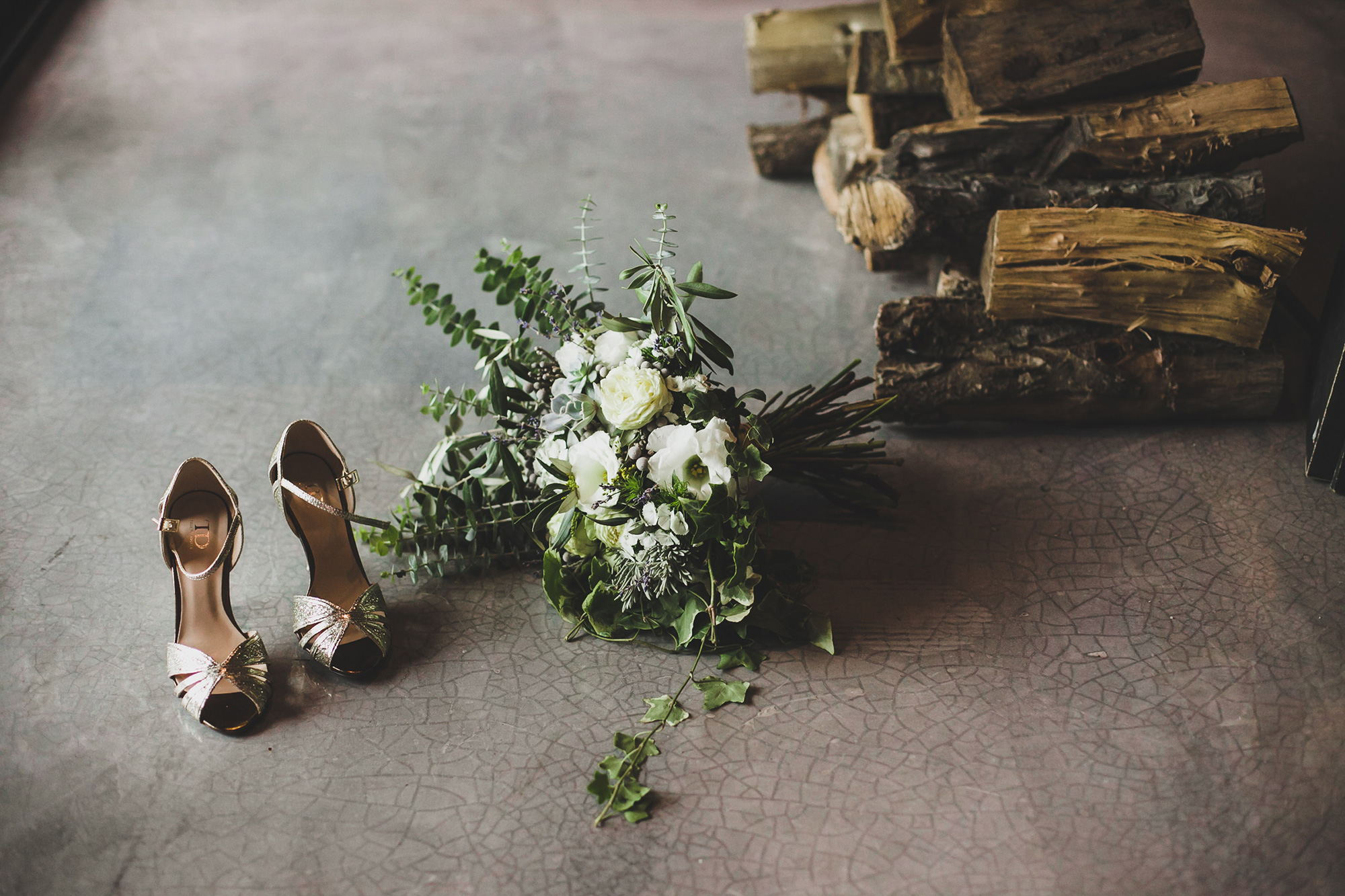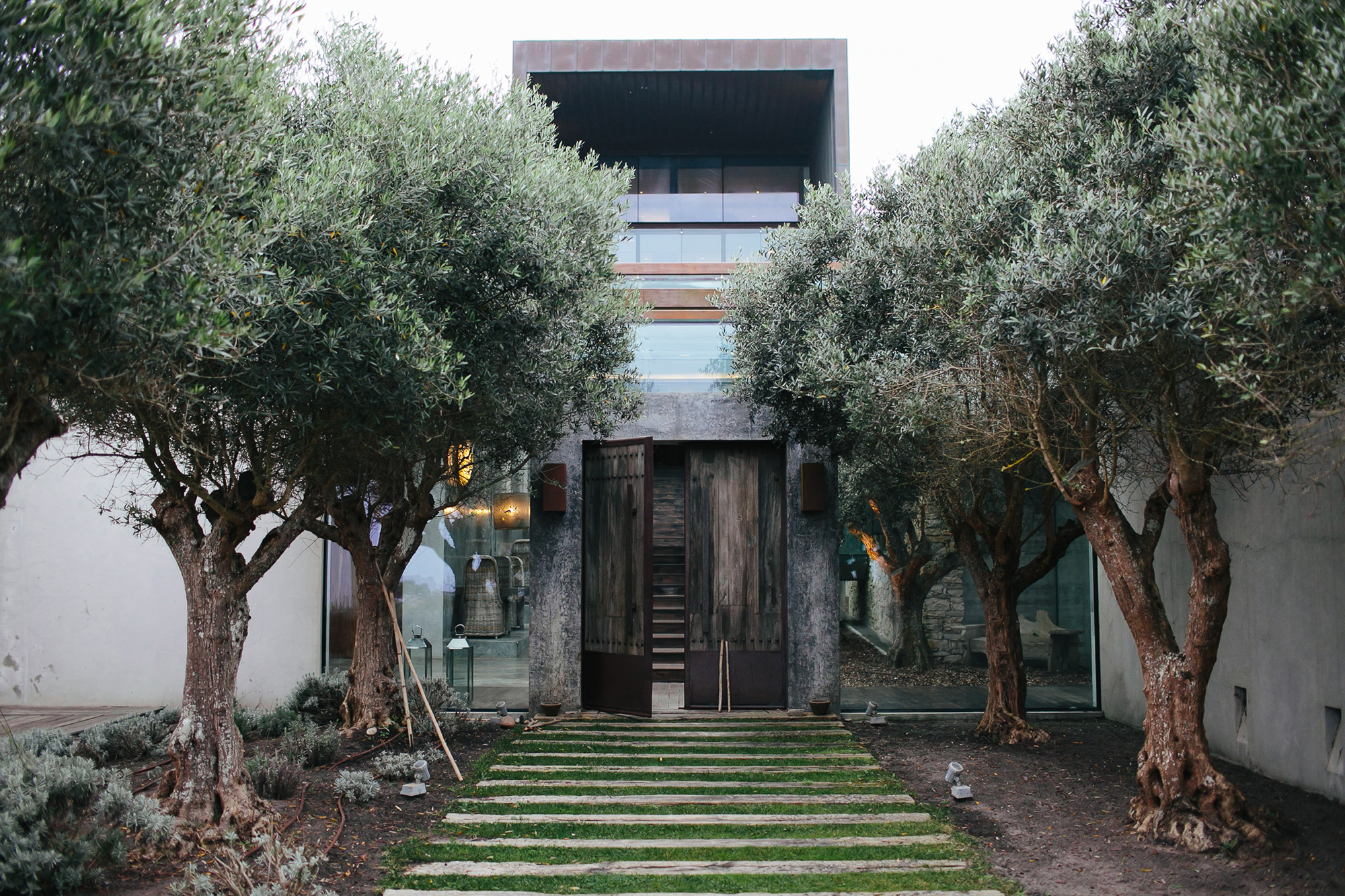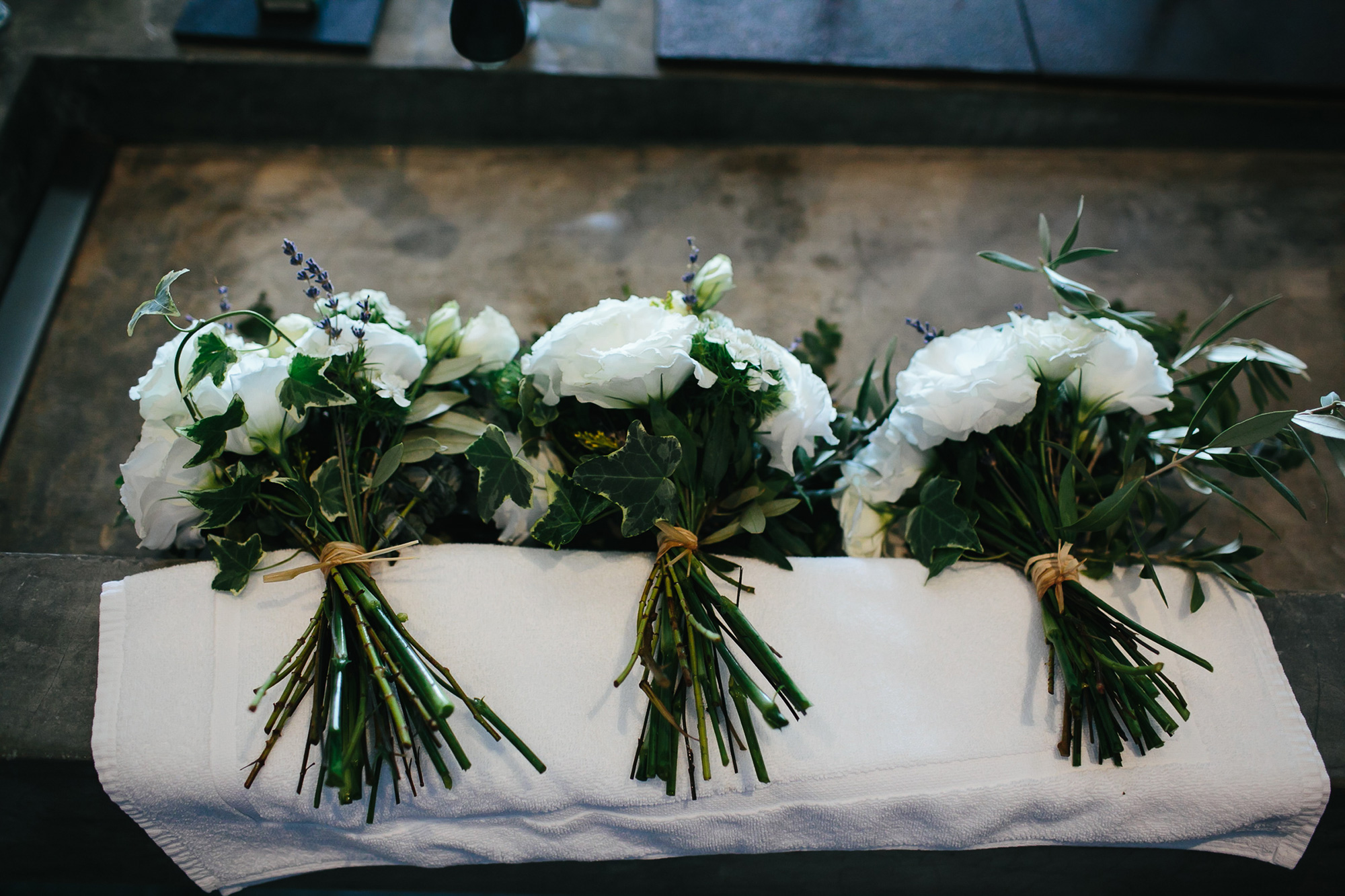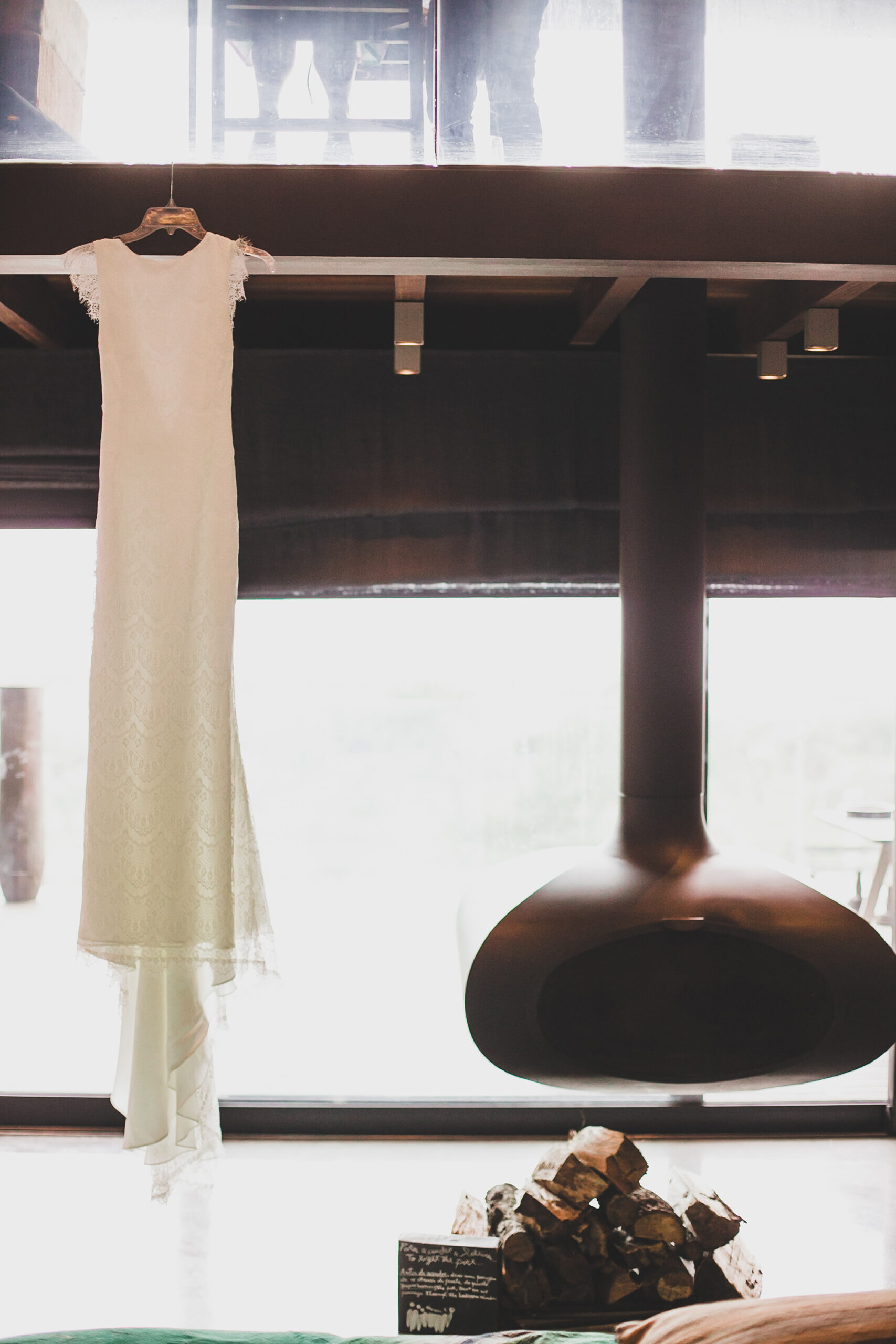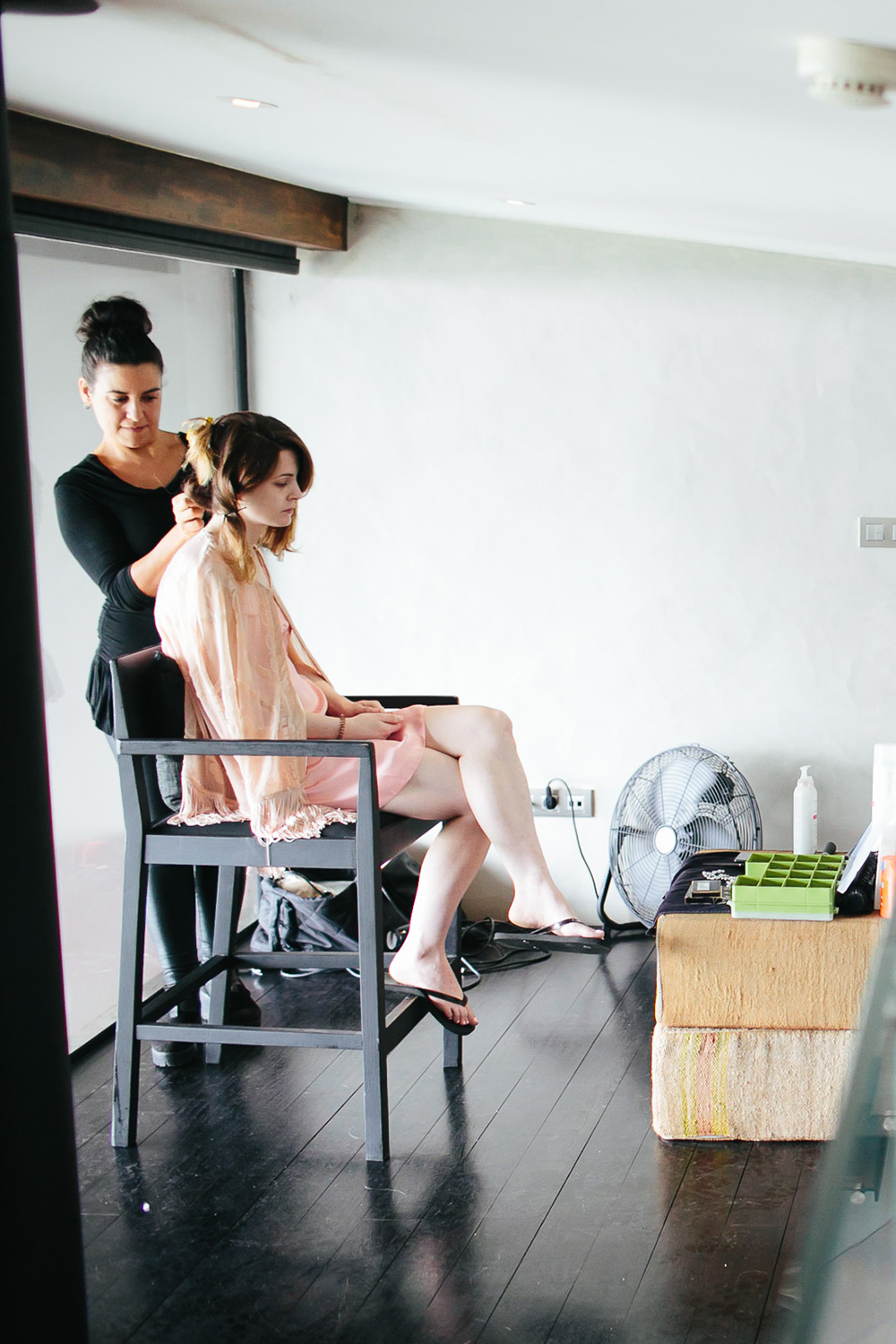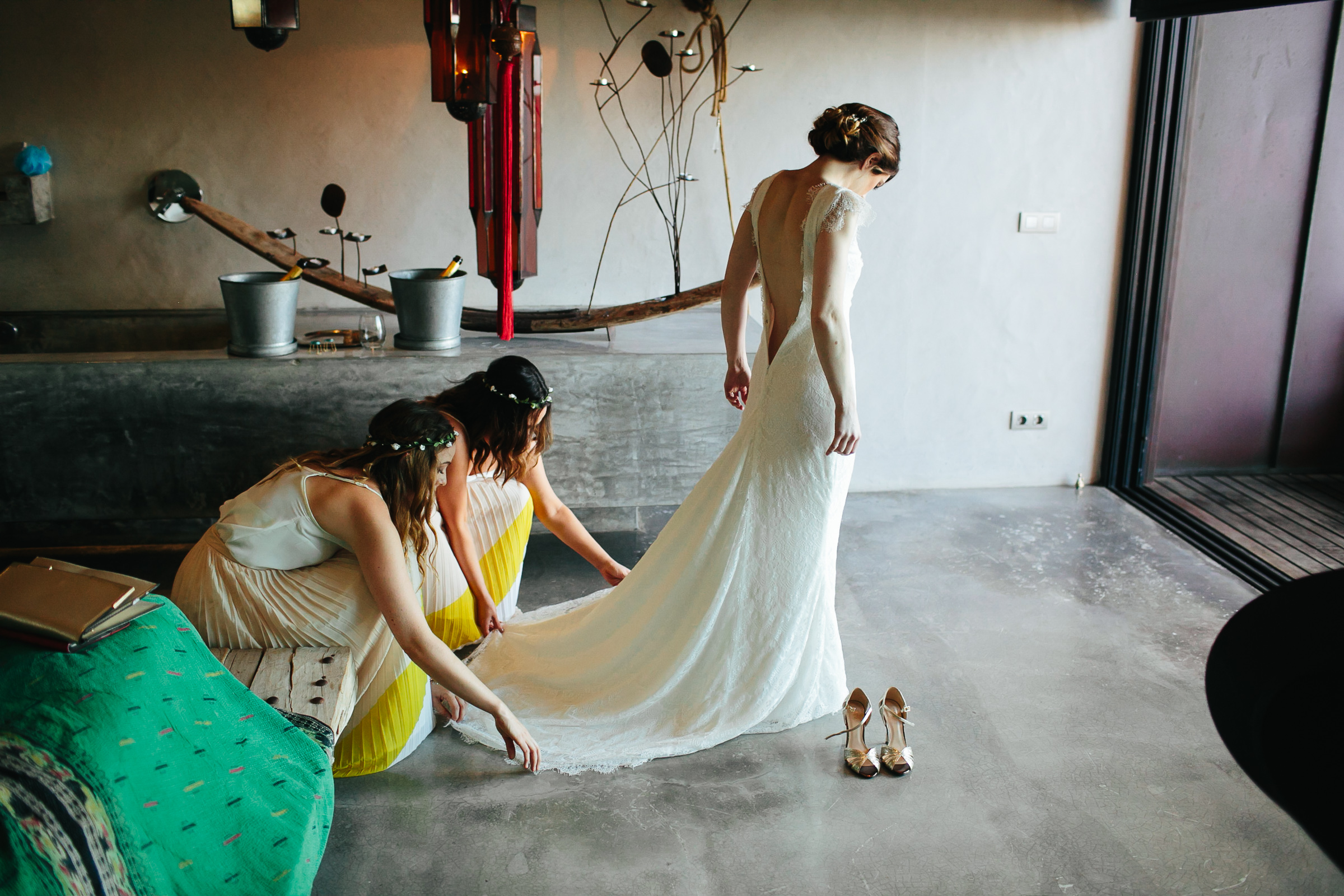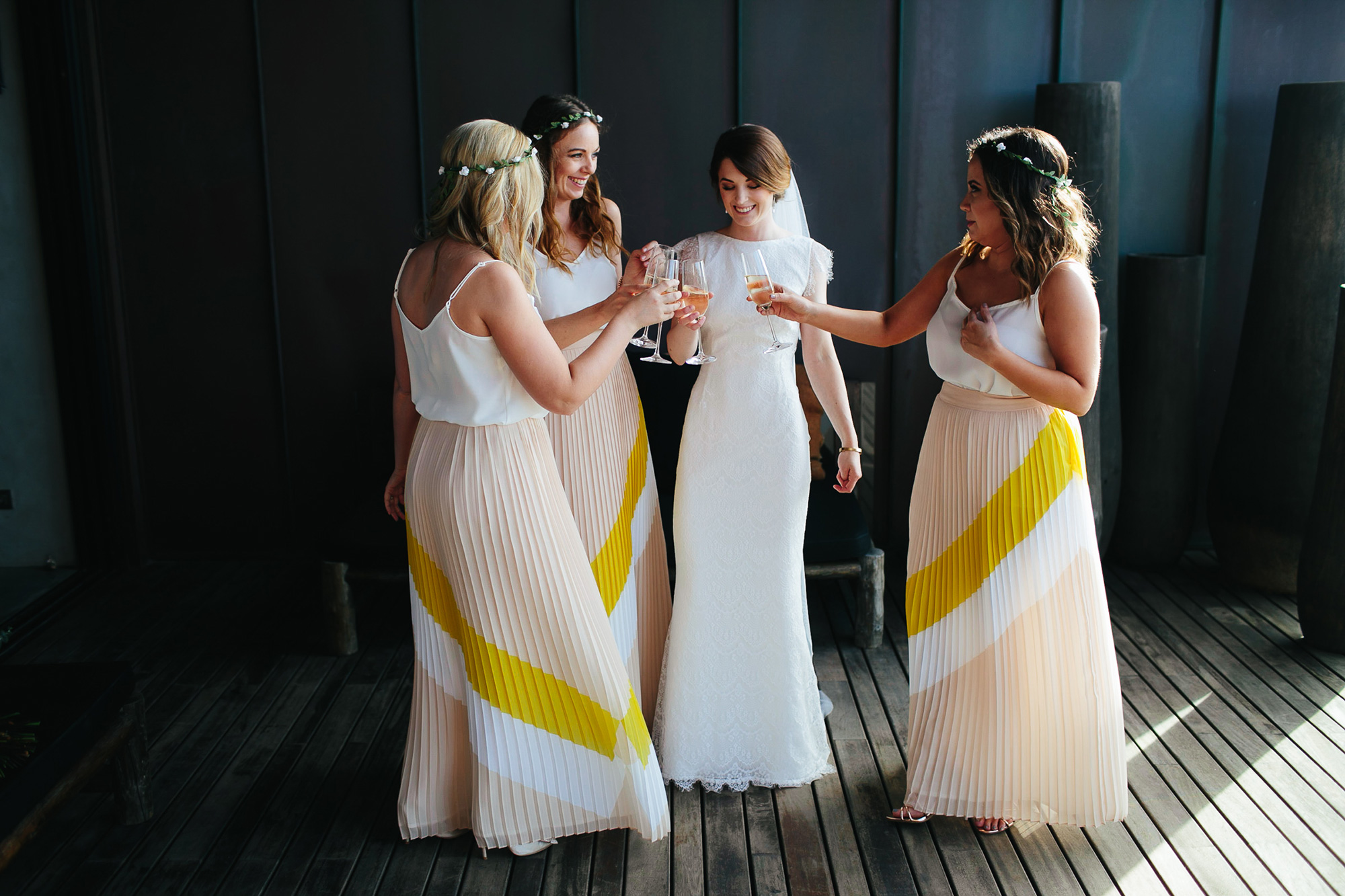 Ruth's gorgeous Daughters of Simone lace gown was purchased from Heart Aflutter Bridal Boutique, London.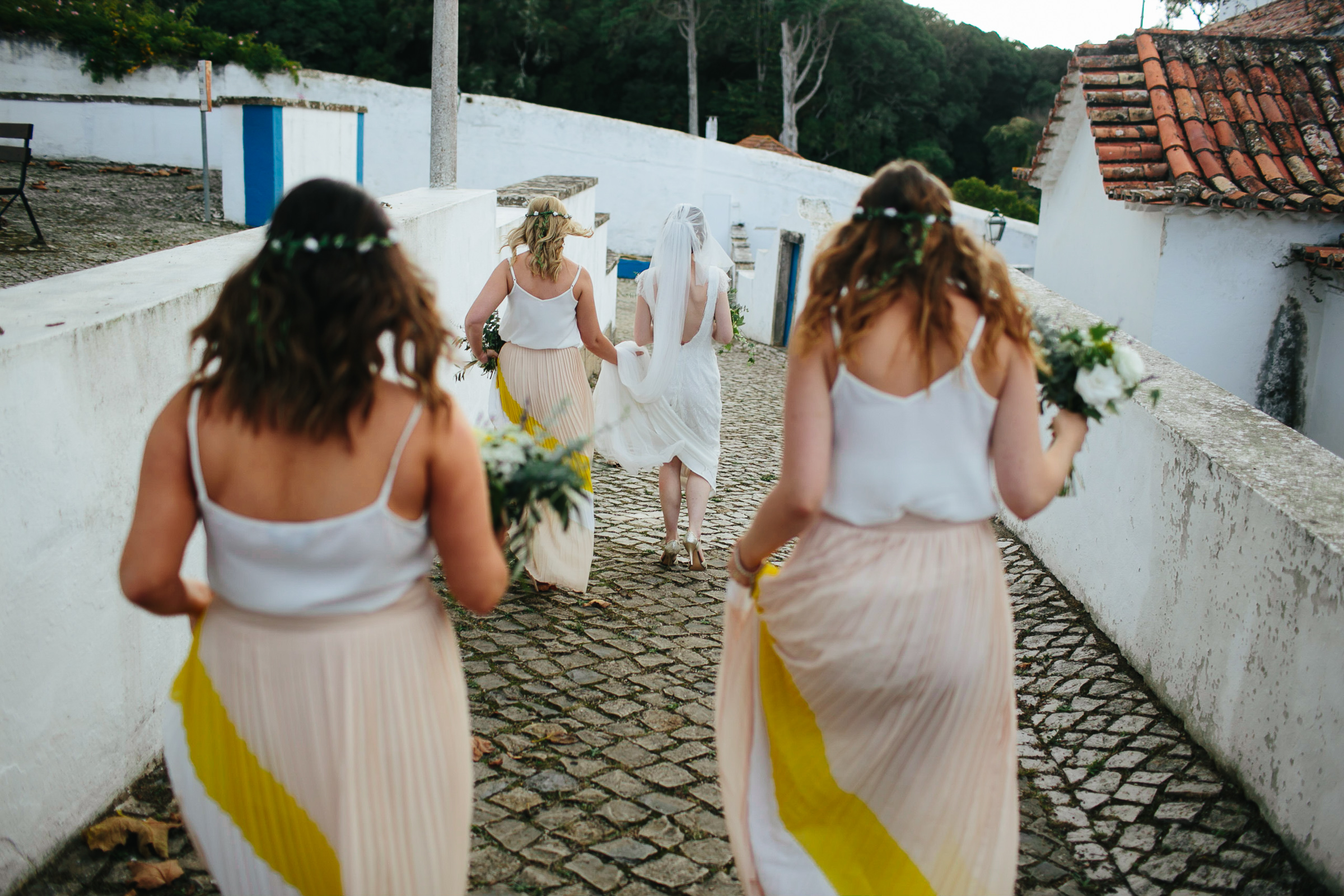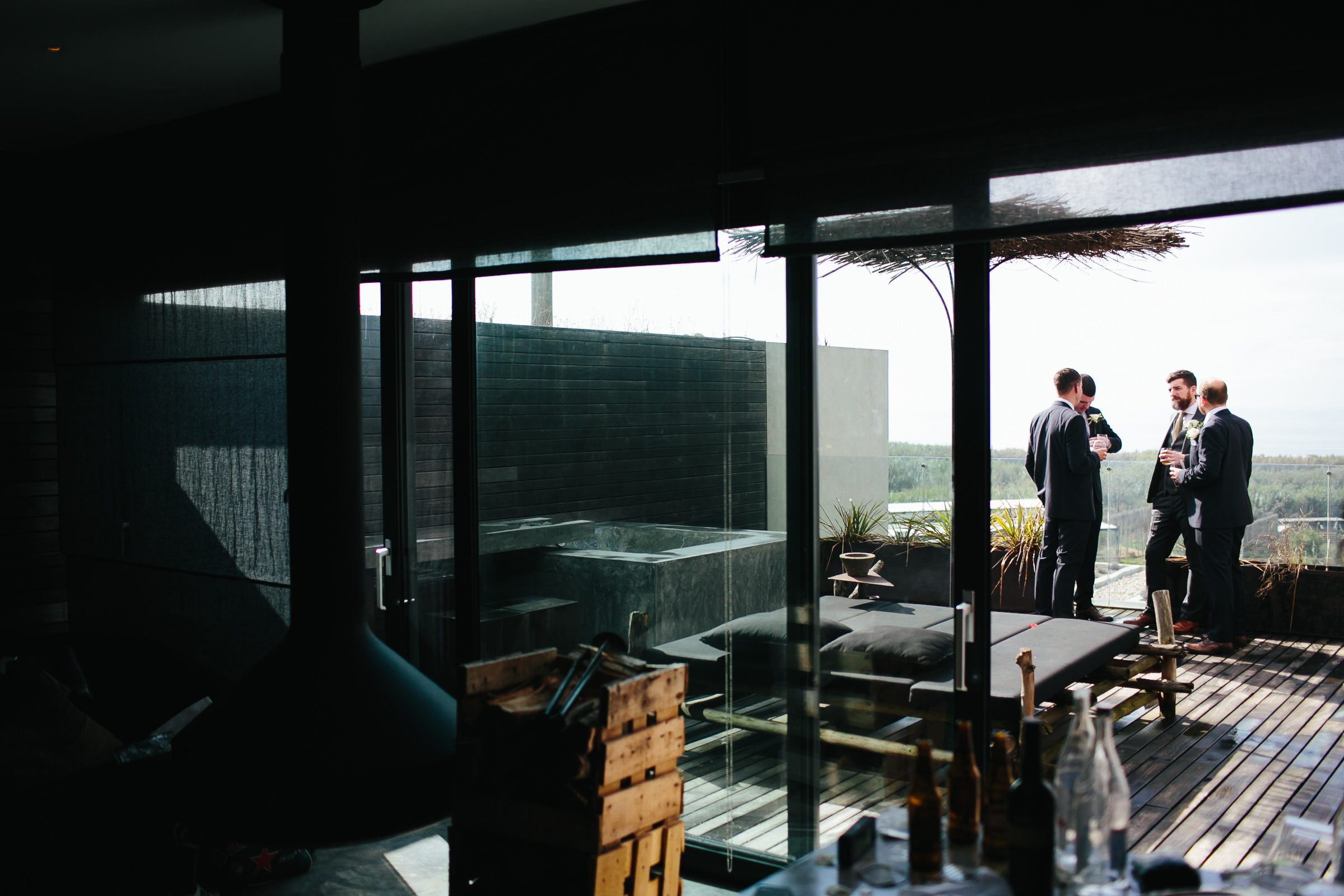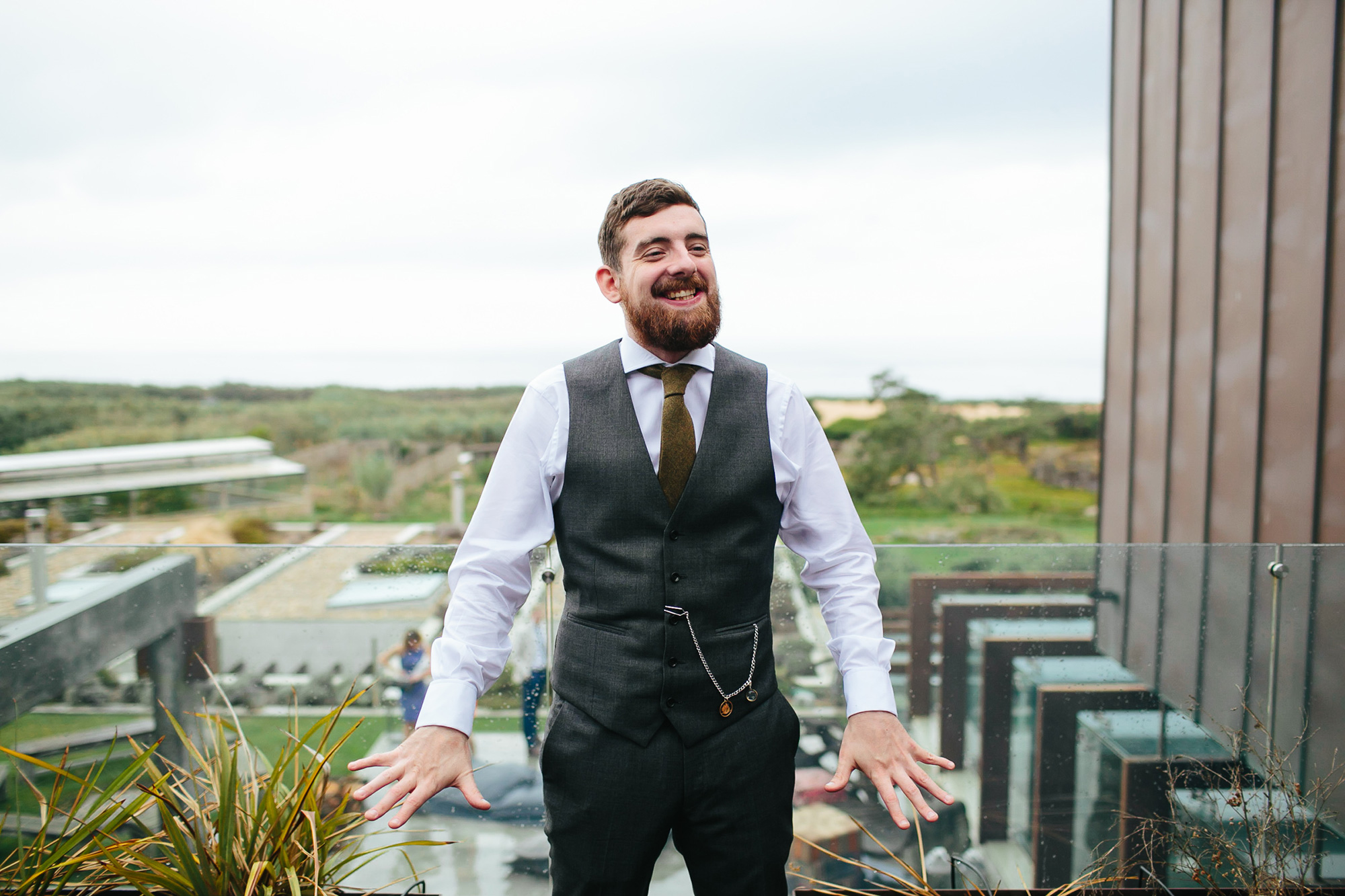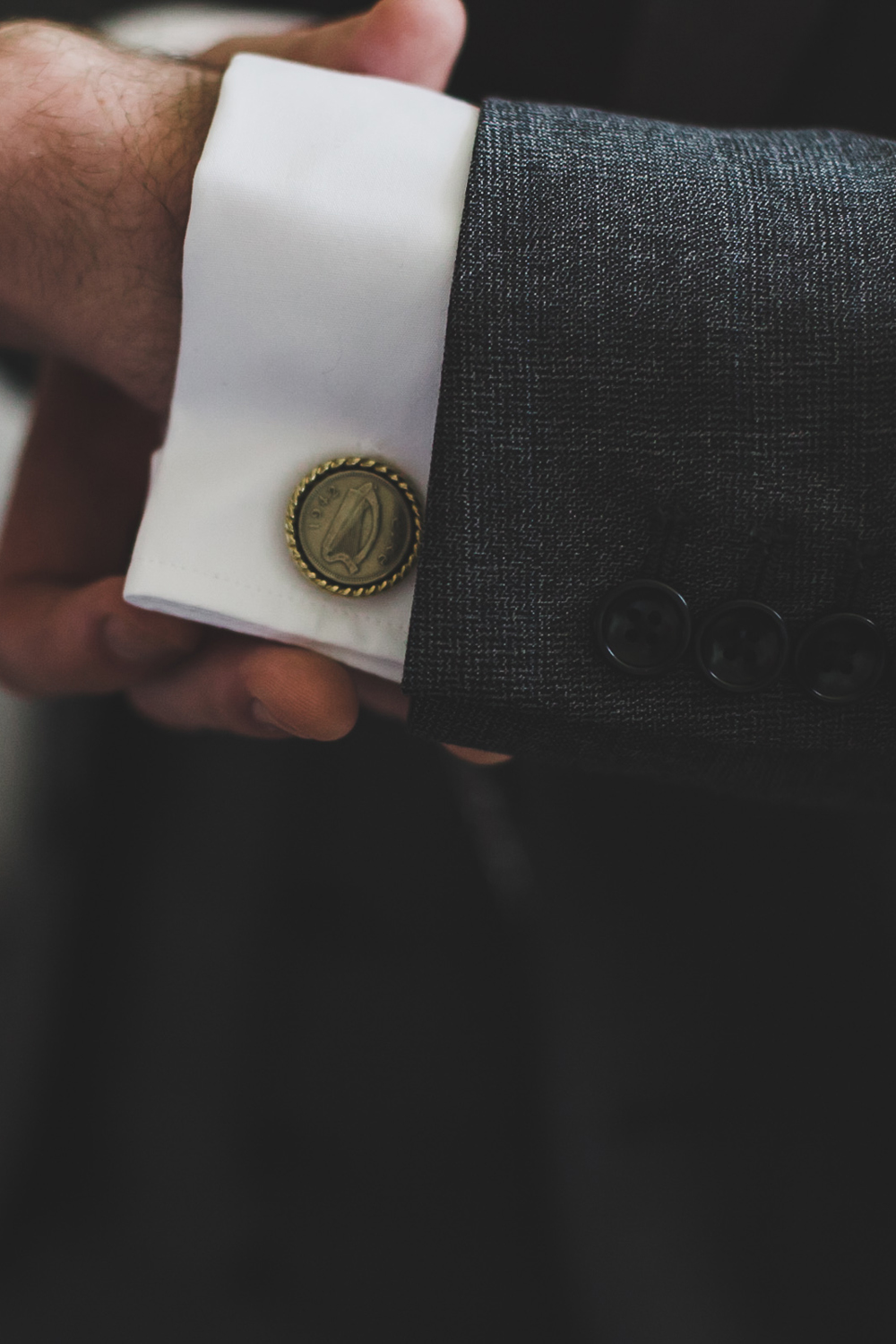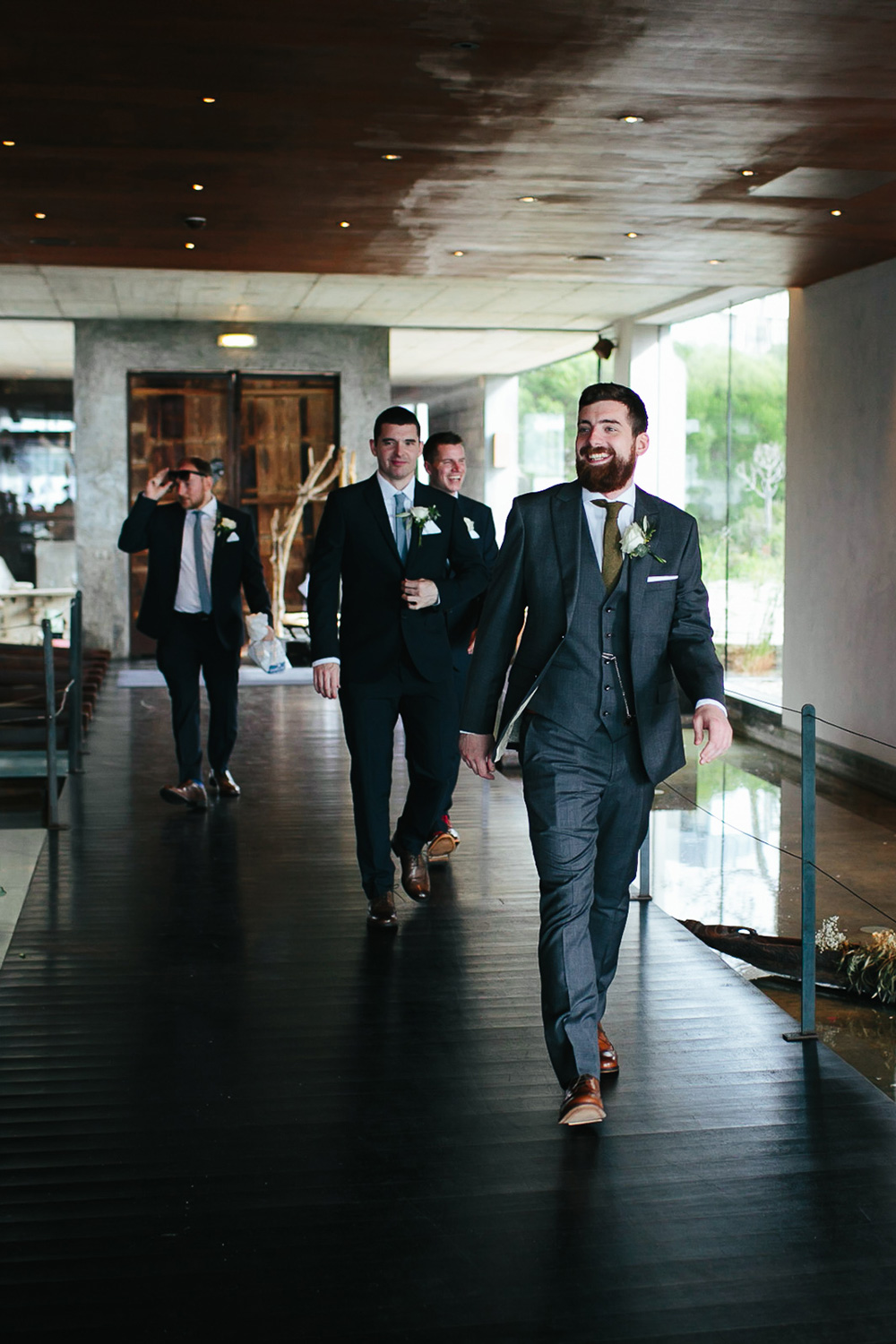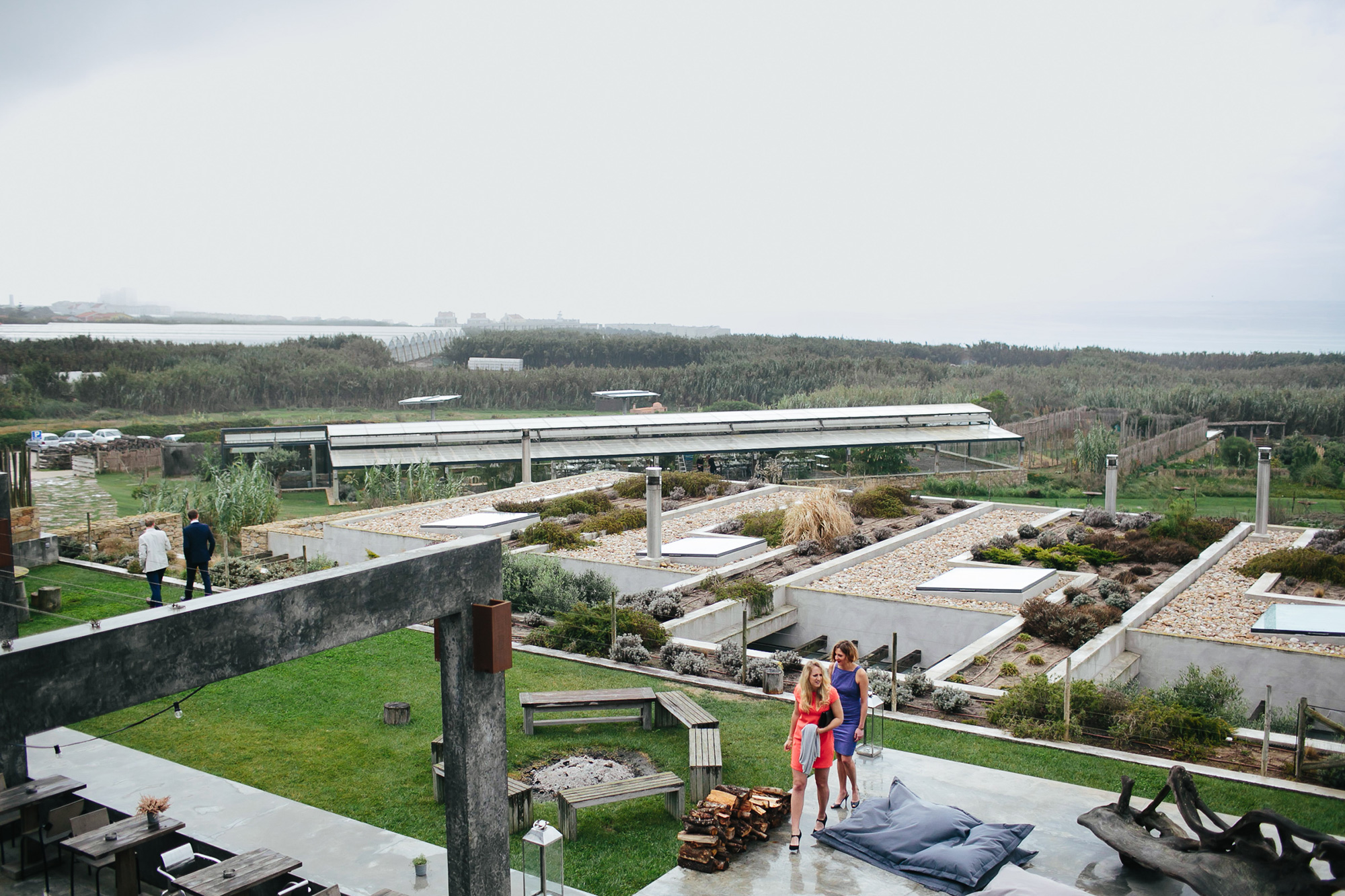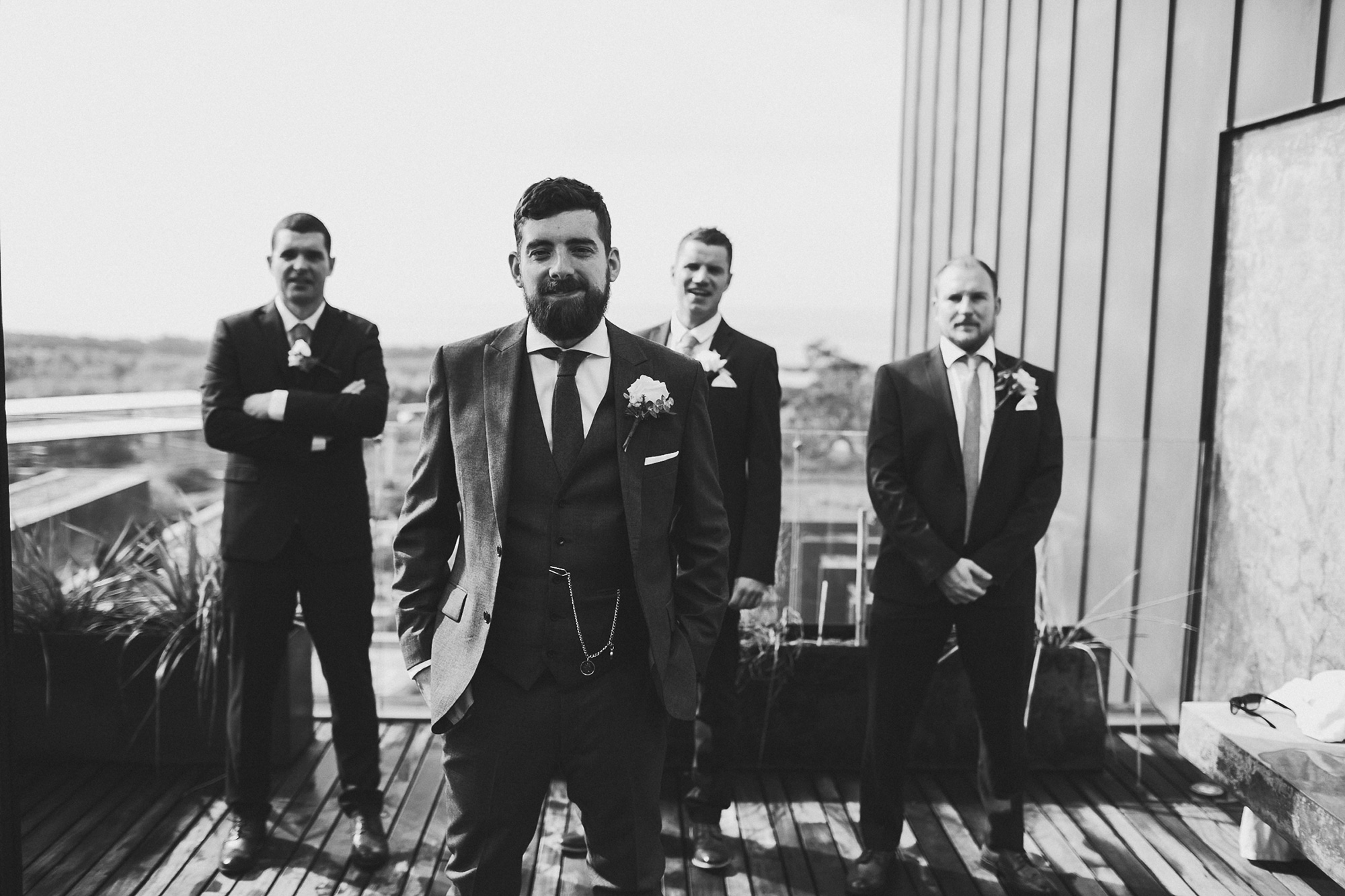 Declan's groomsmen donned formalwear by Next Retail.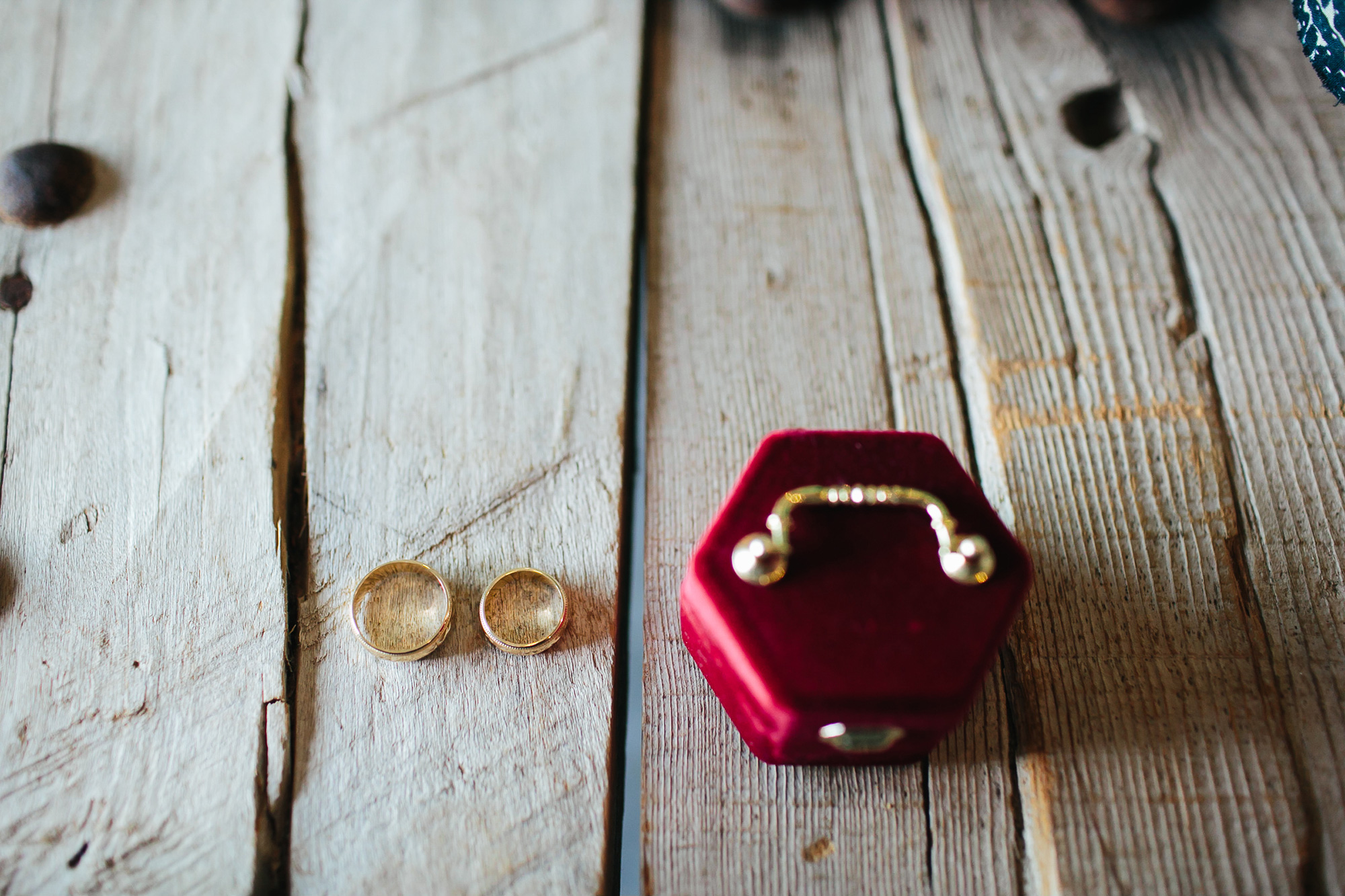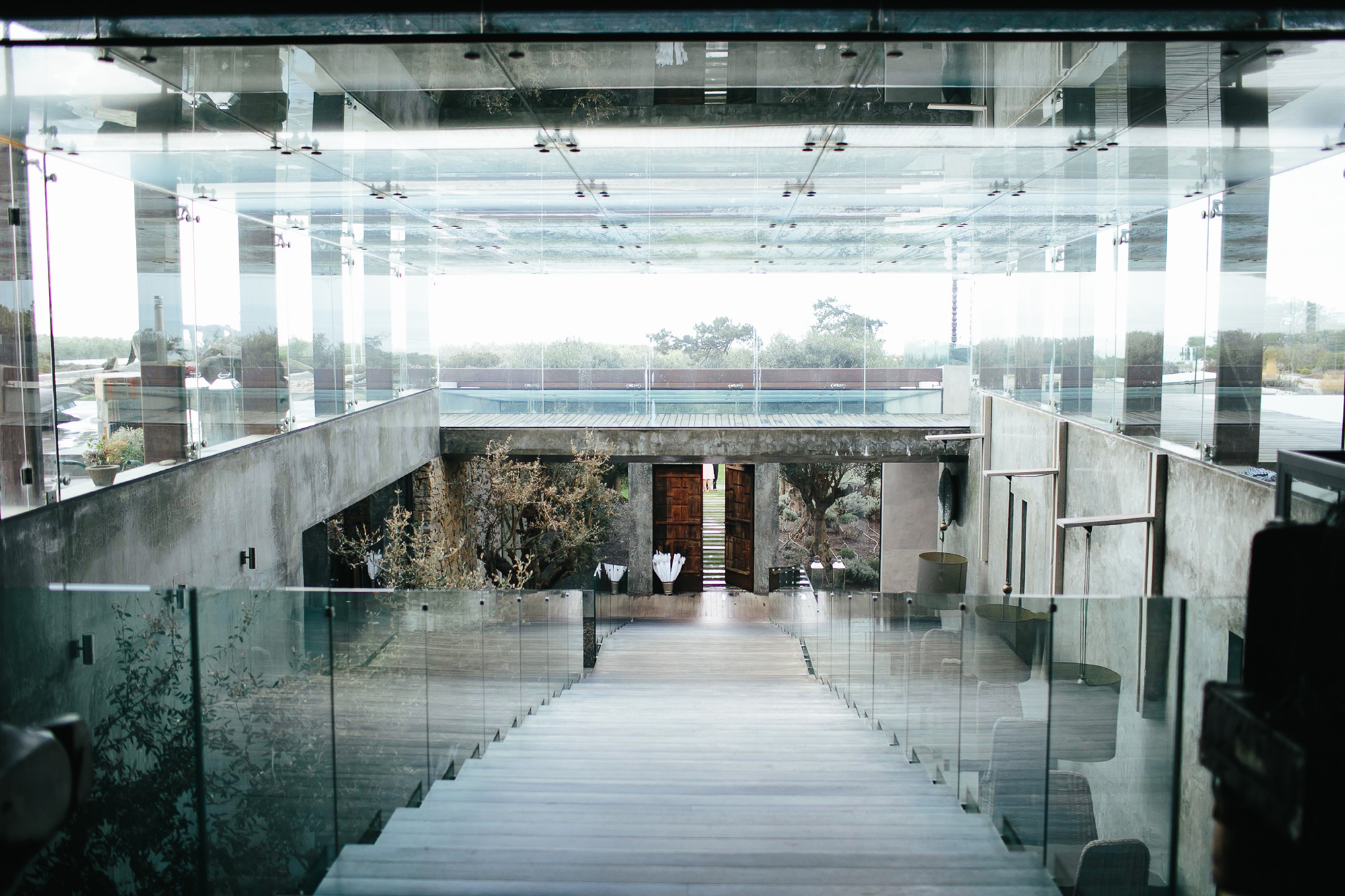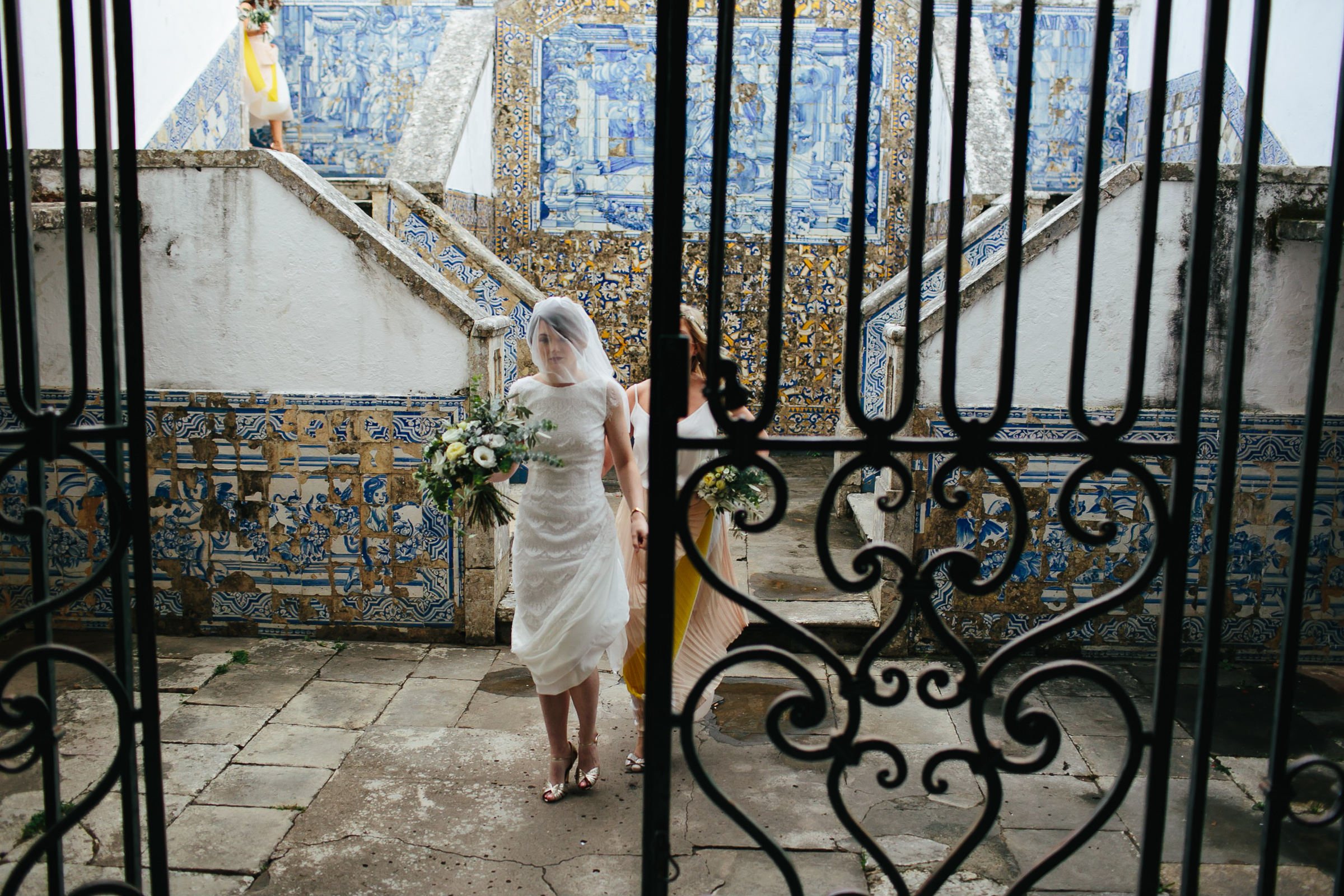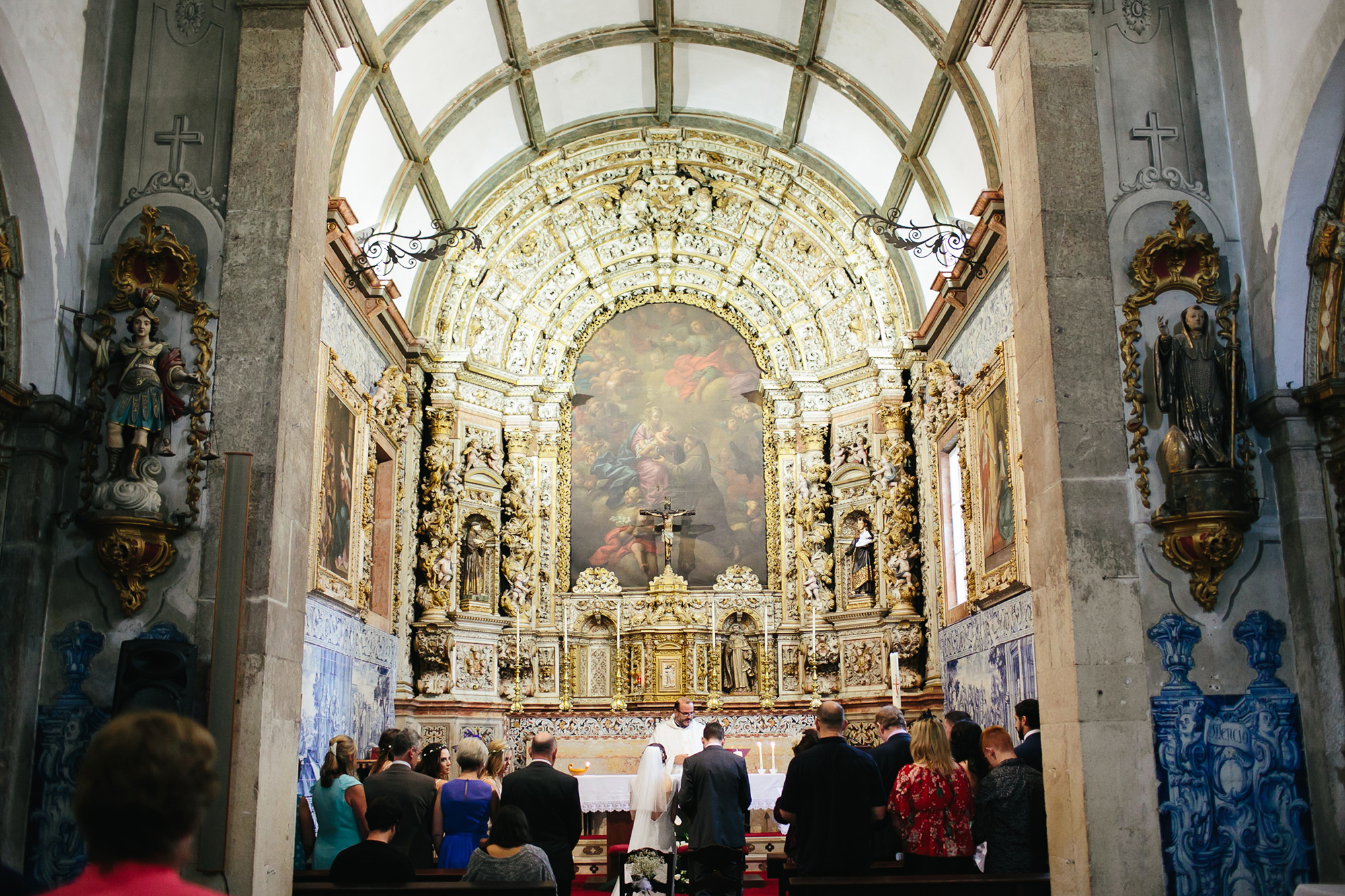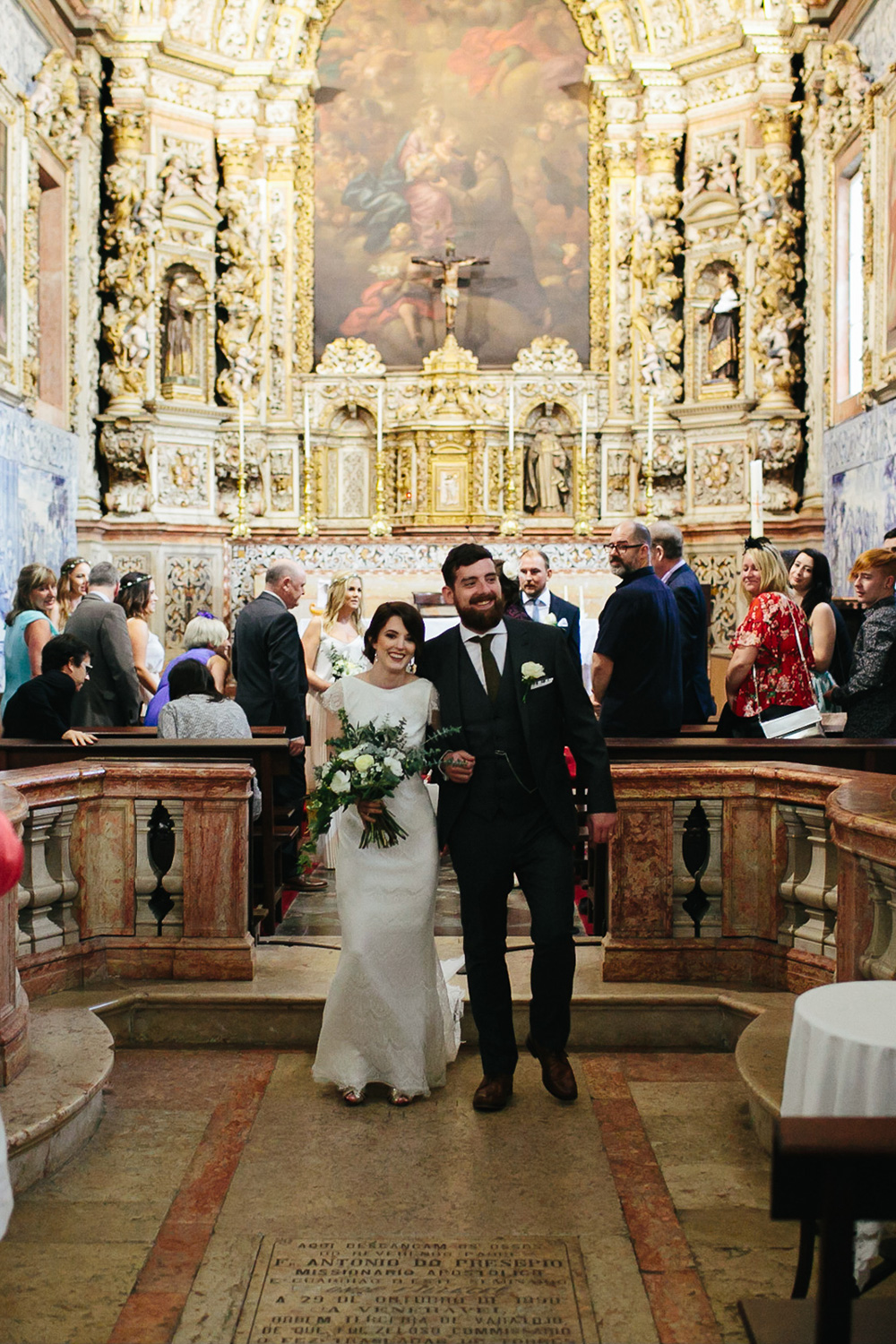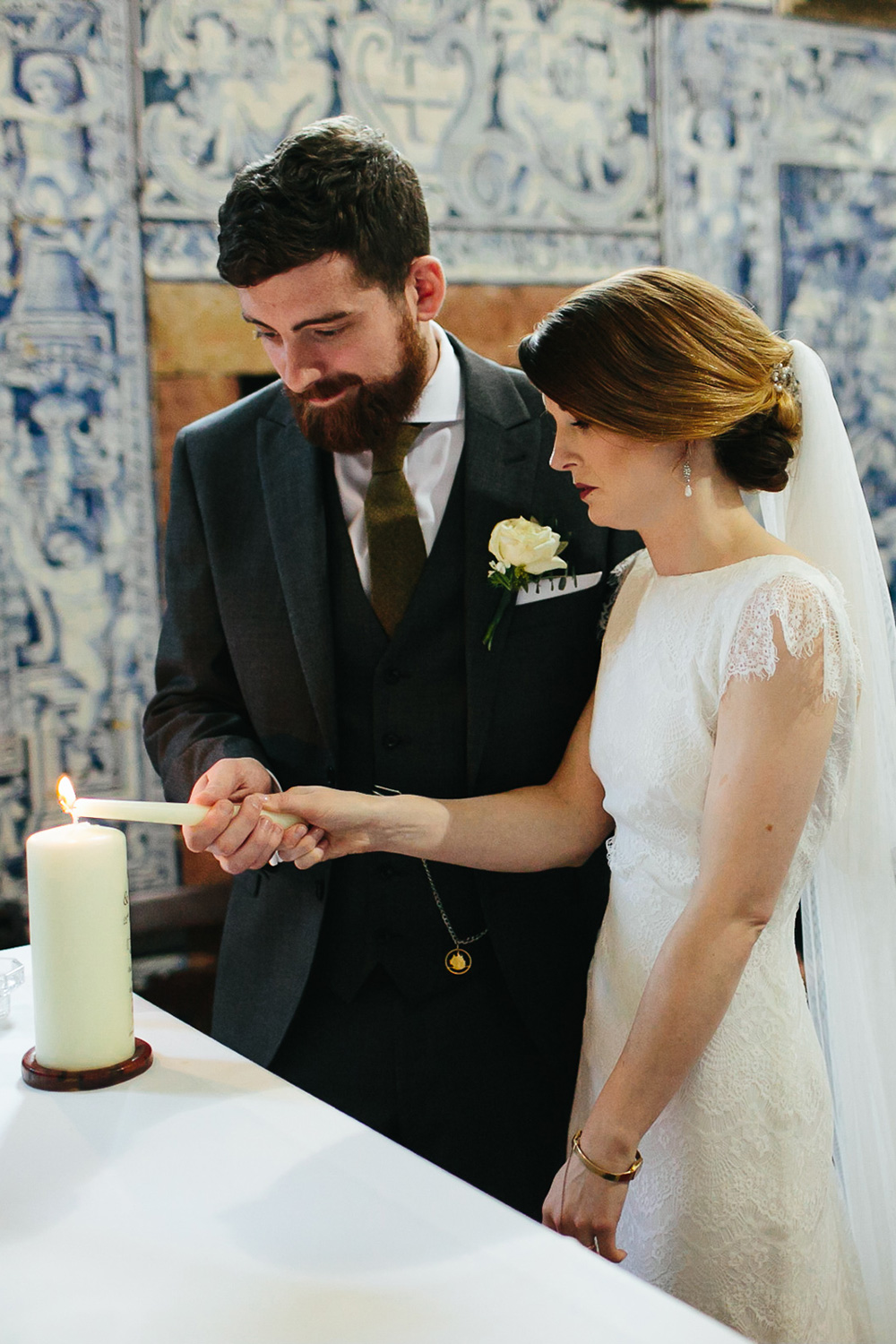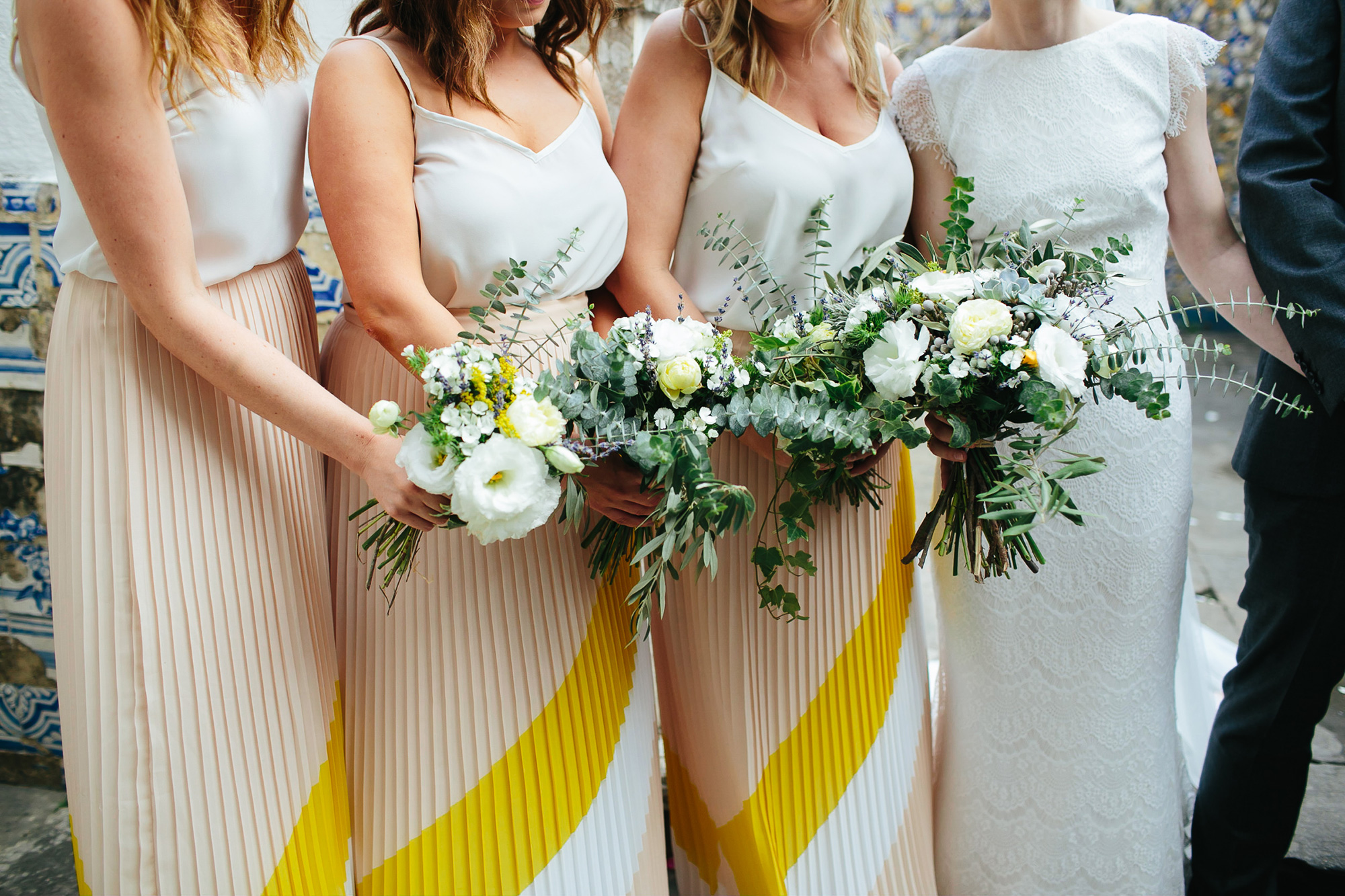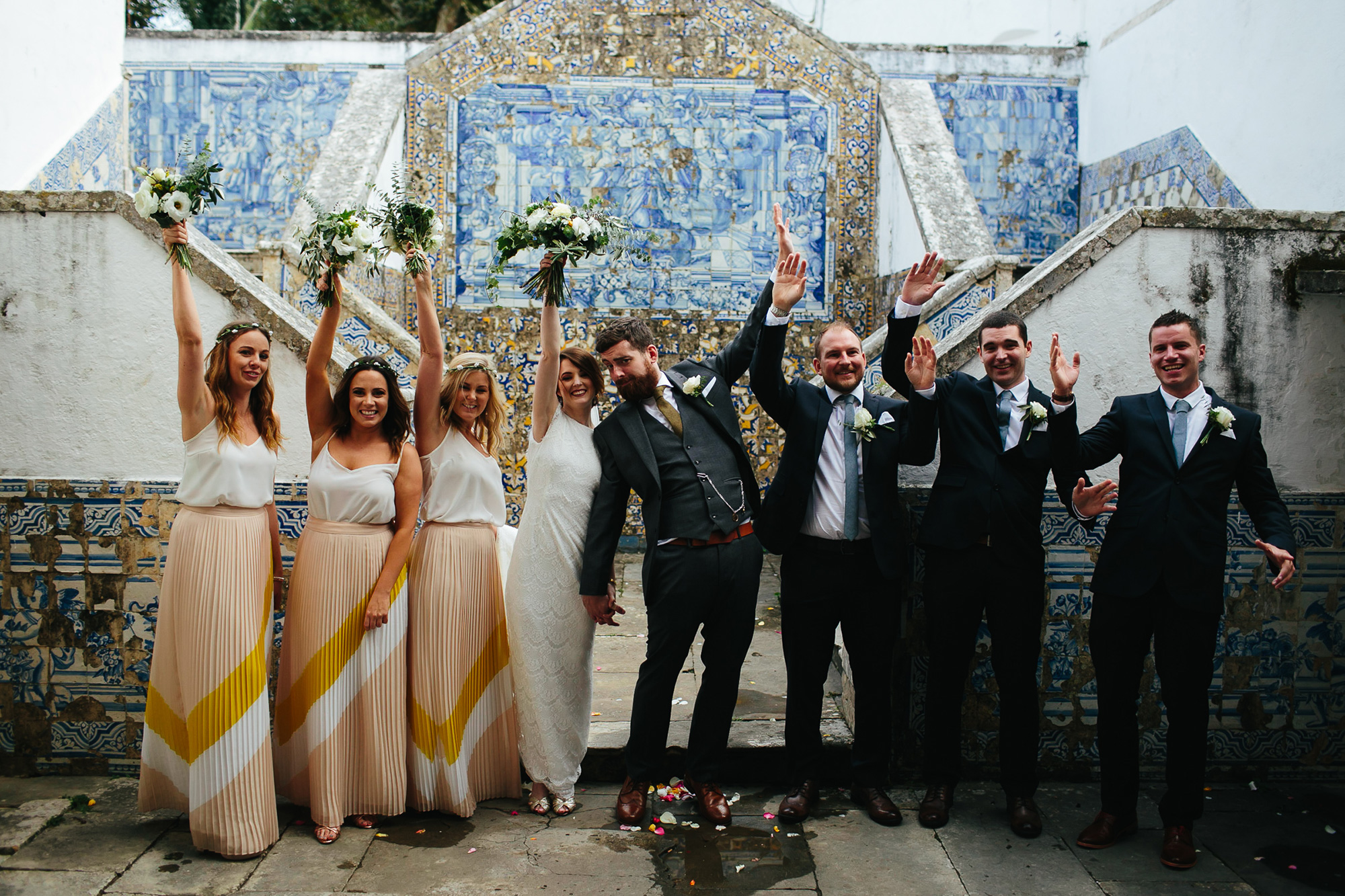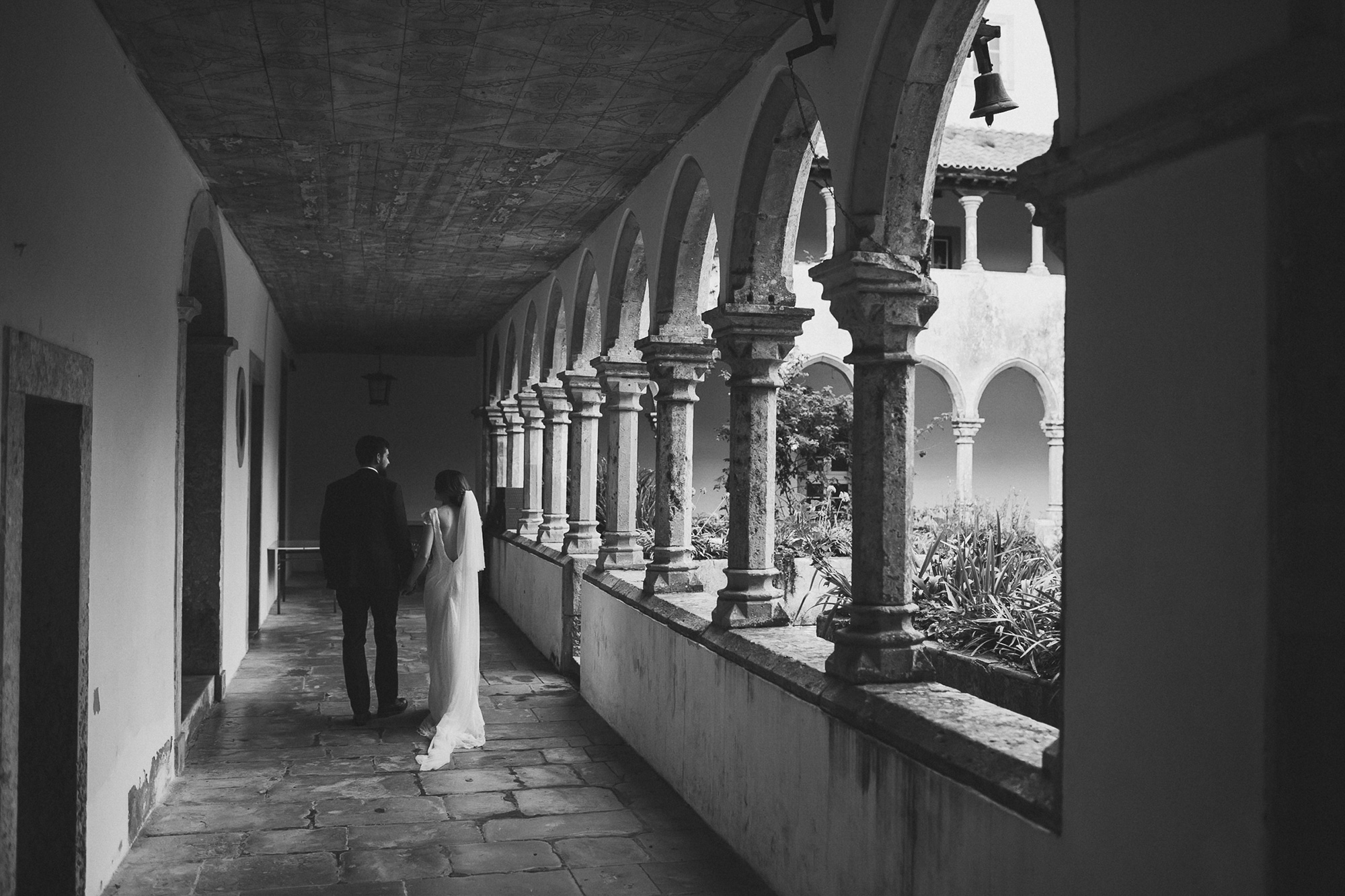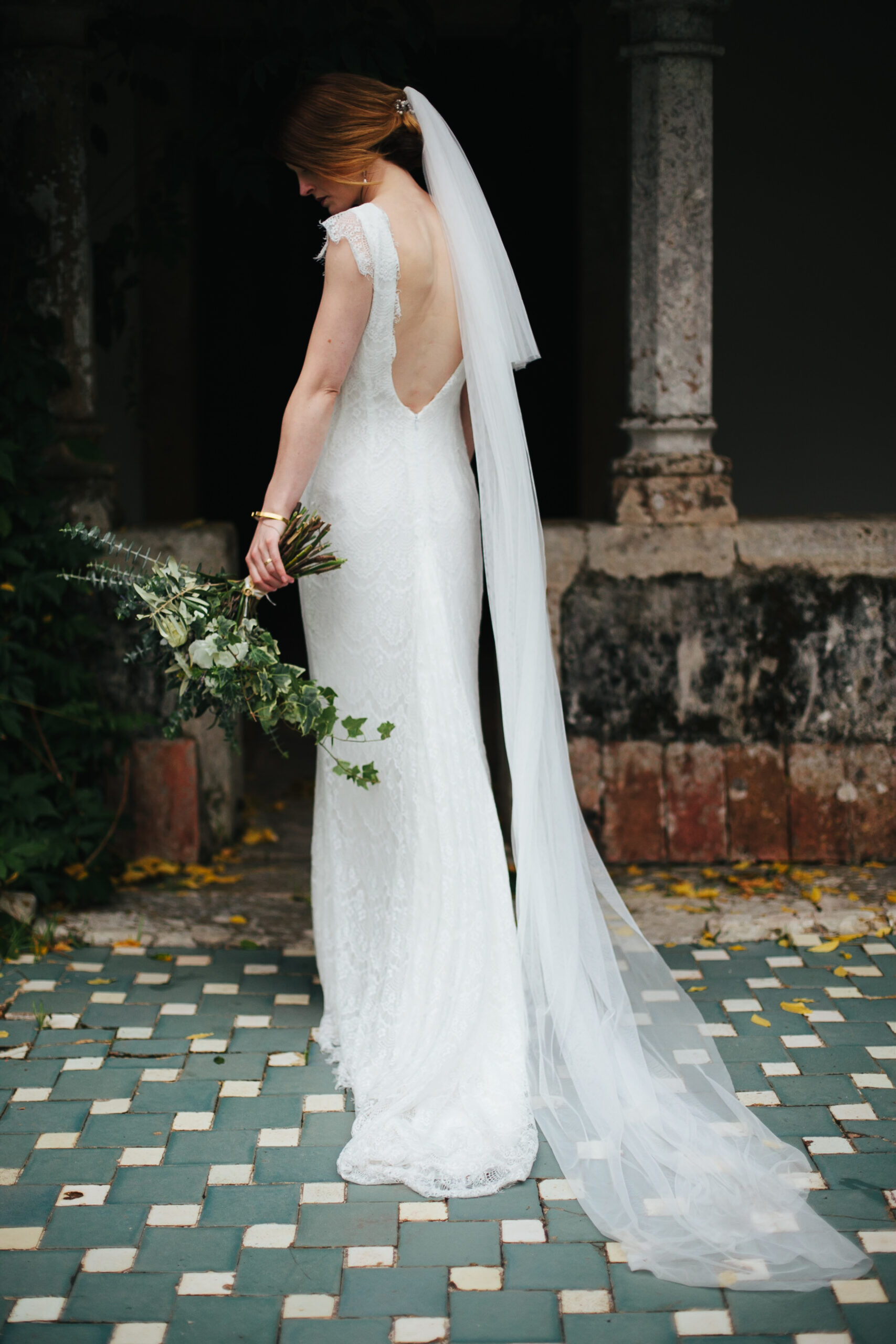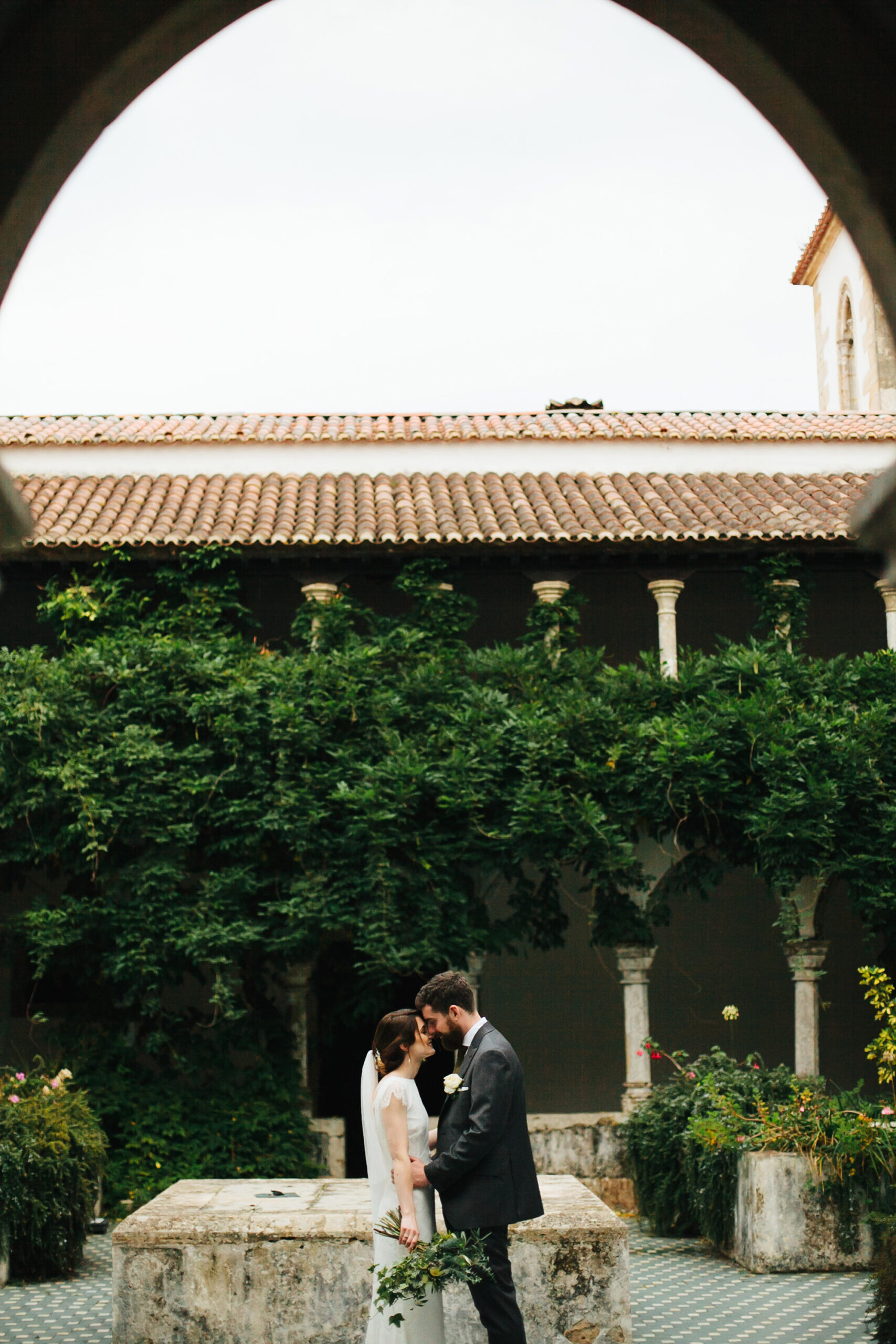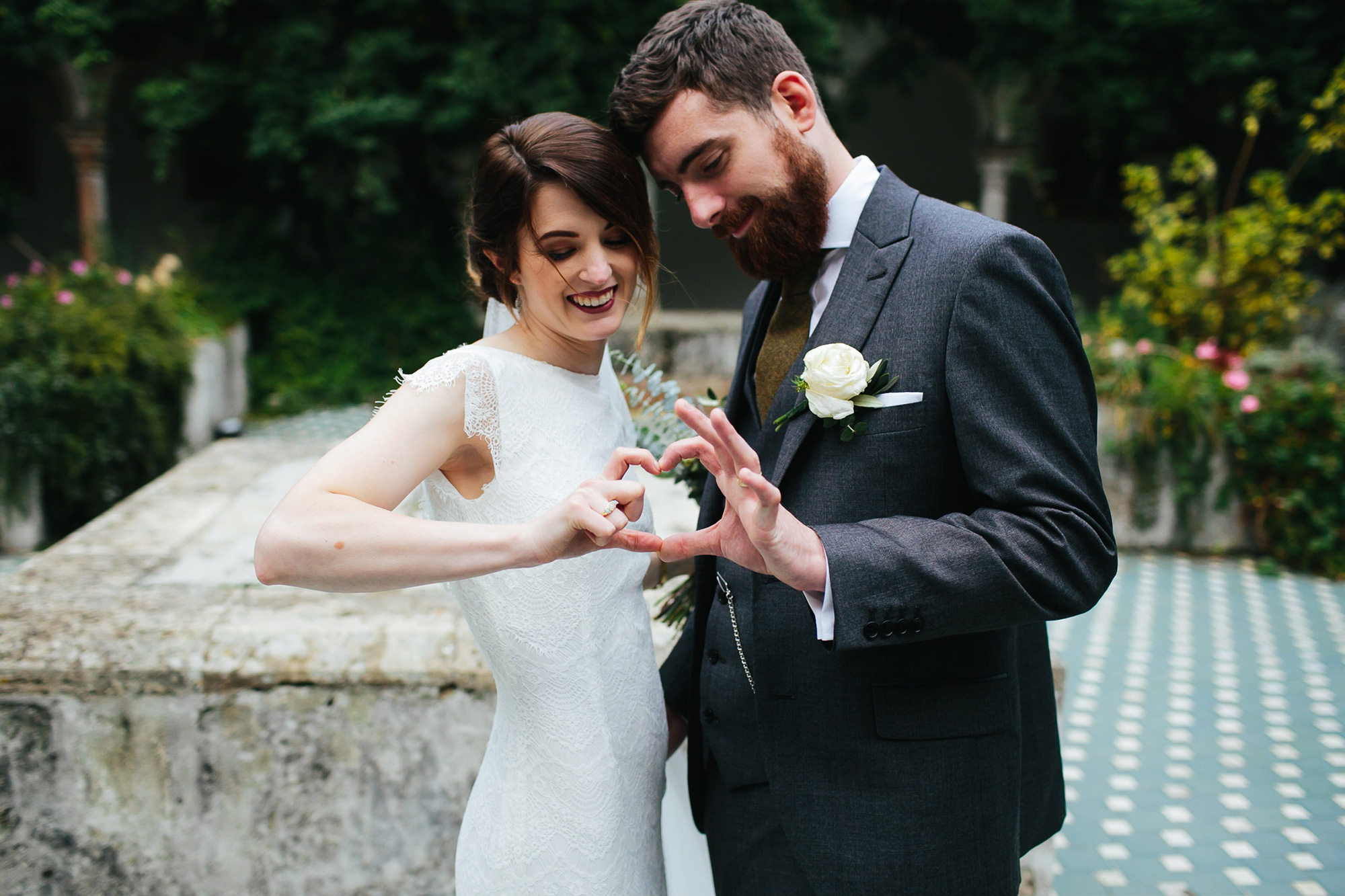 "We've spent almost all of our adult lives together to date, and we love the bones of each other," says Ruth.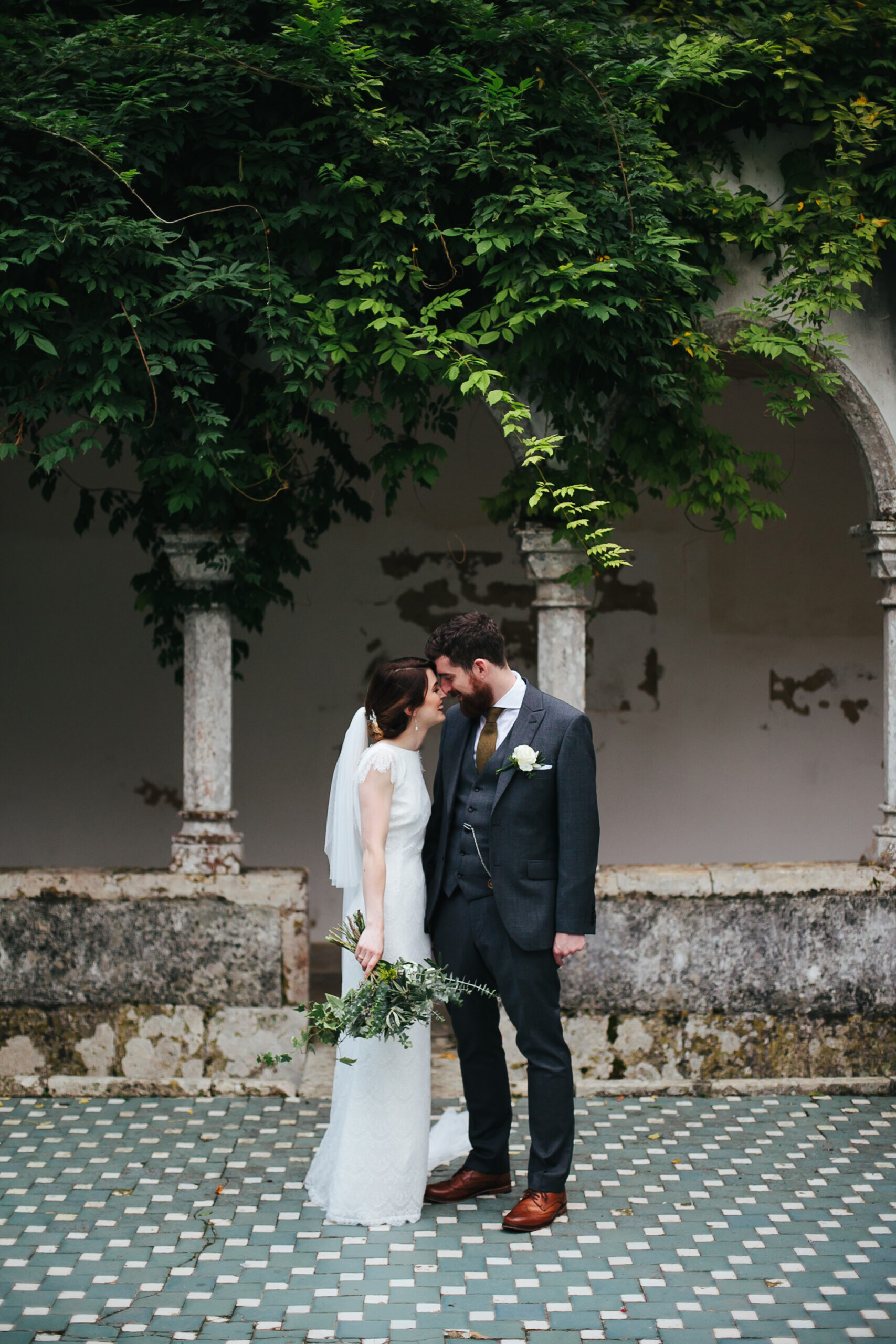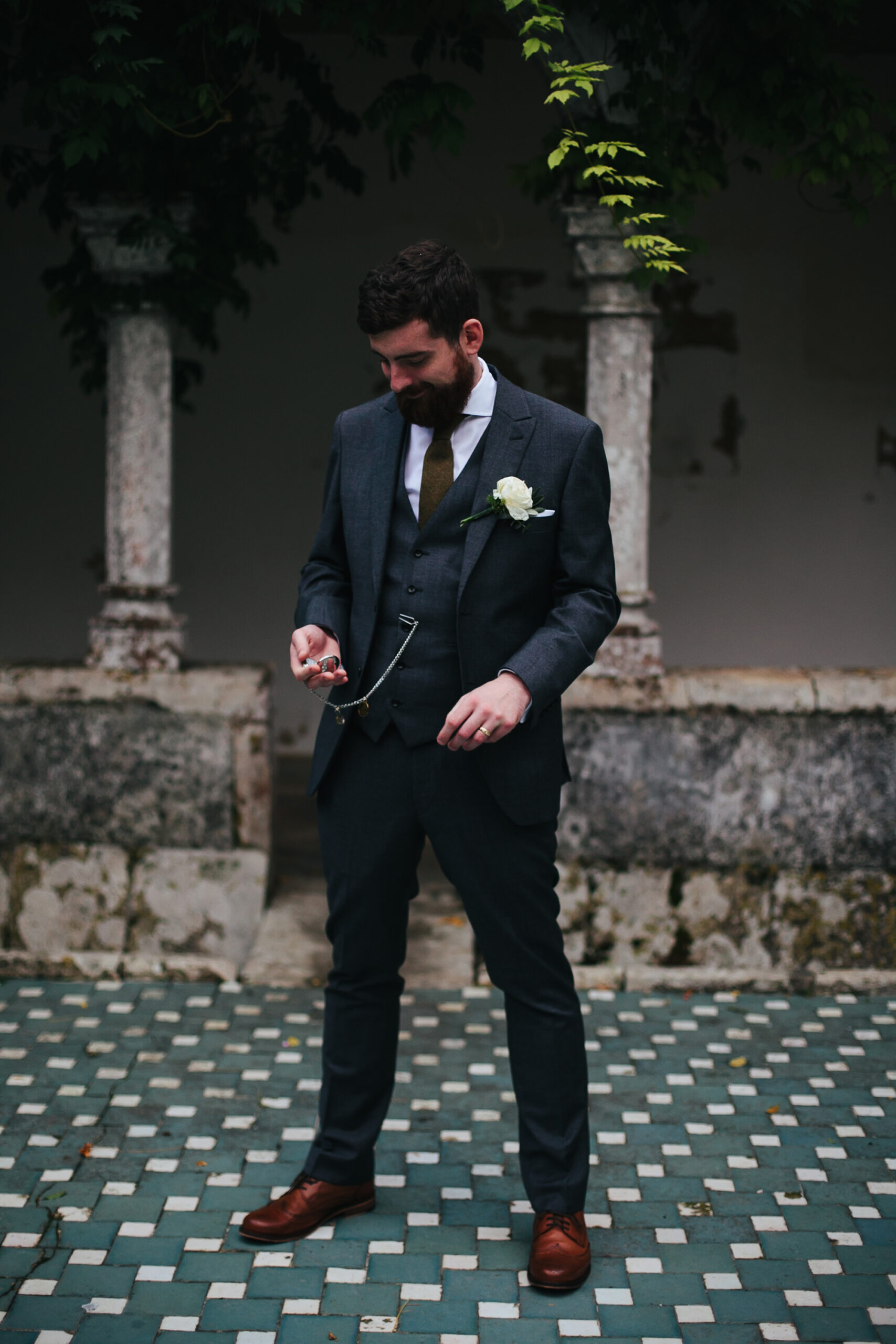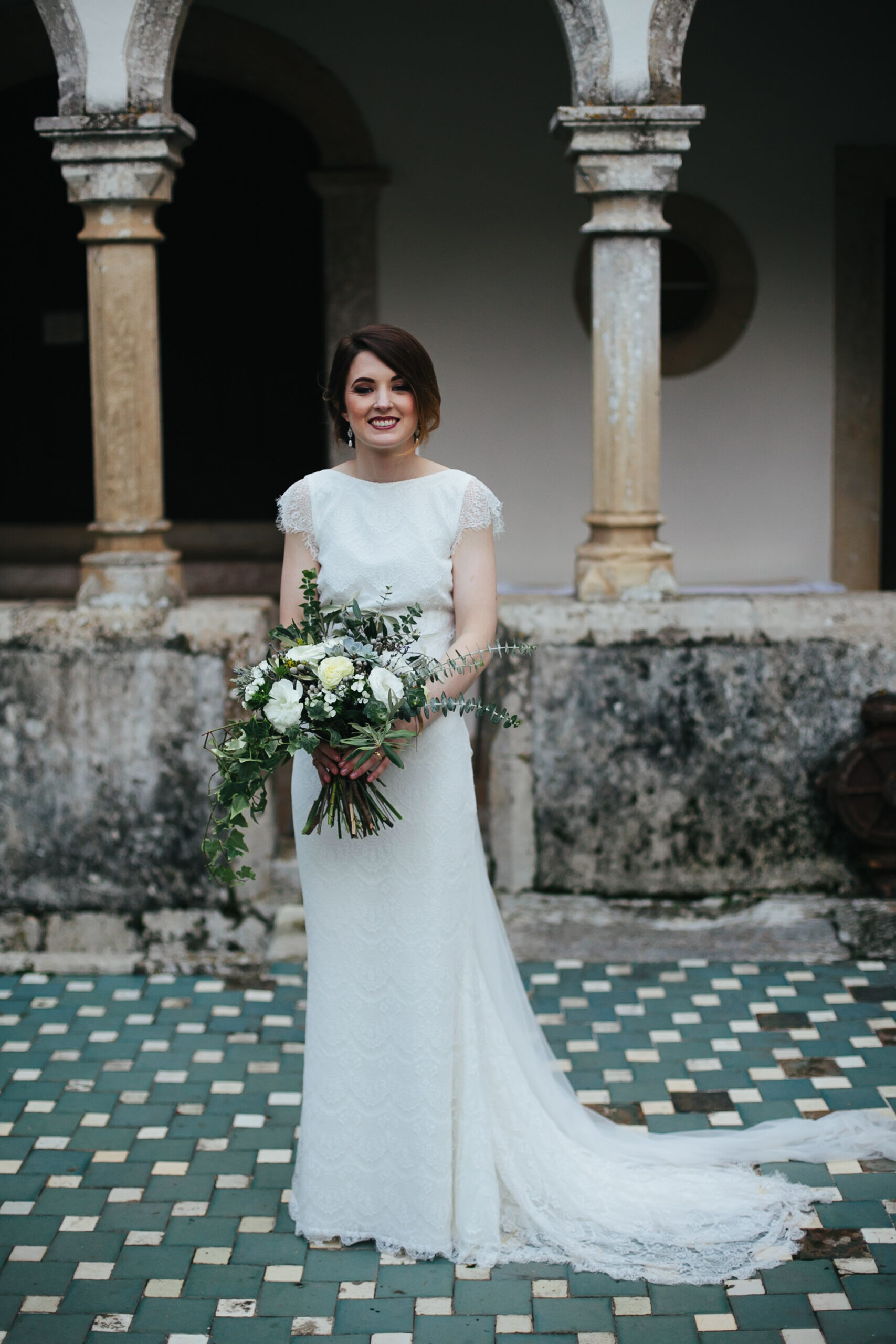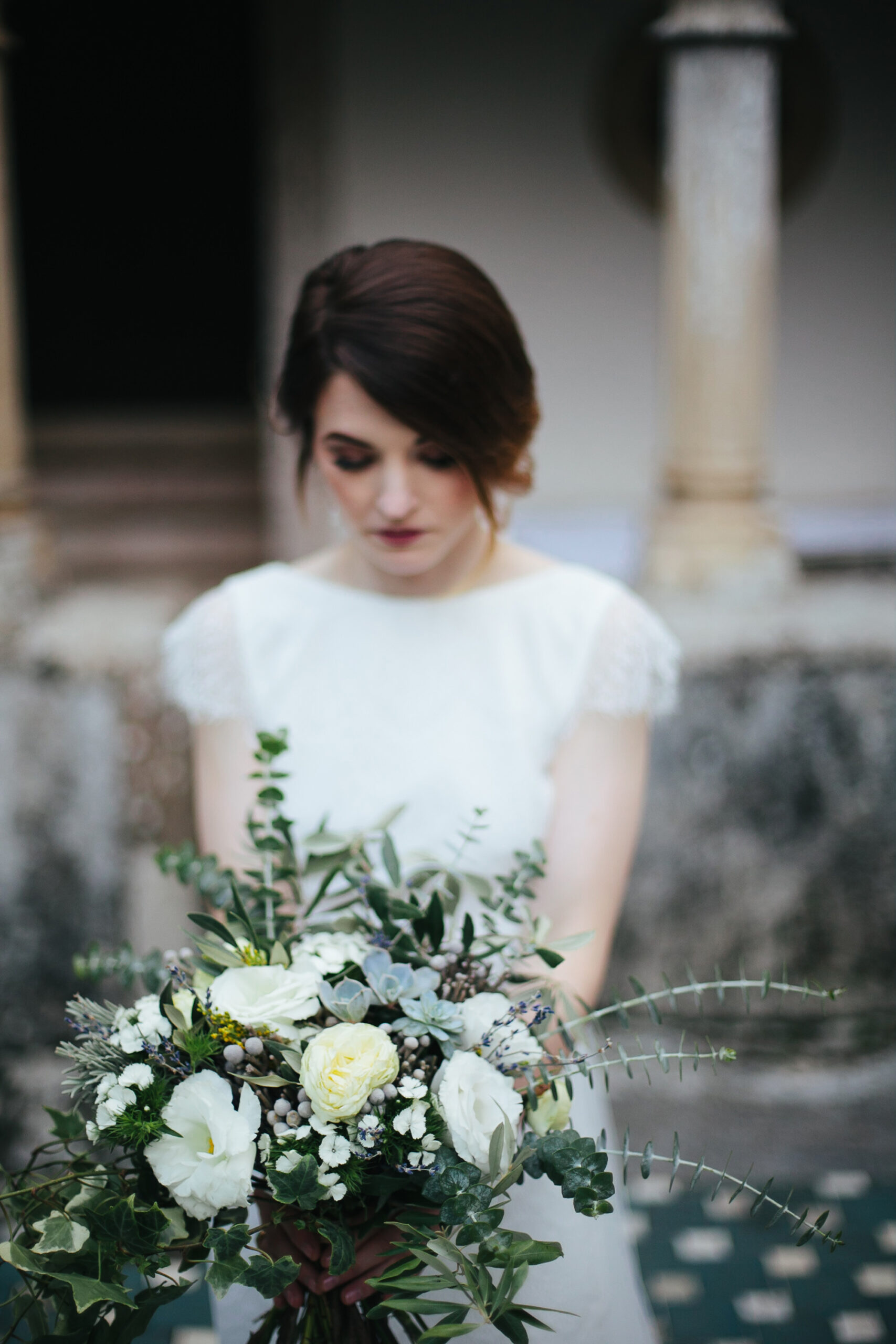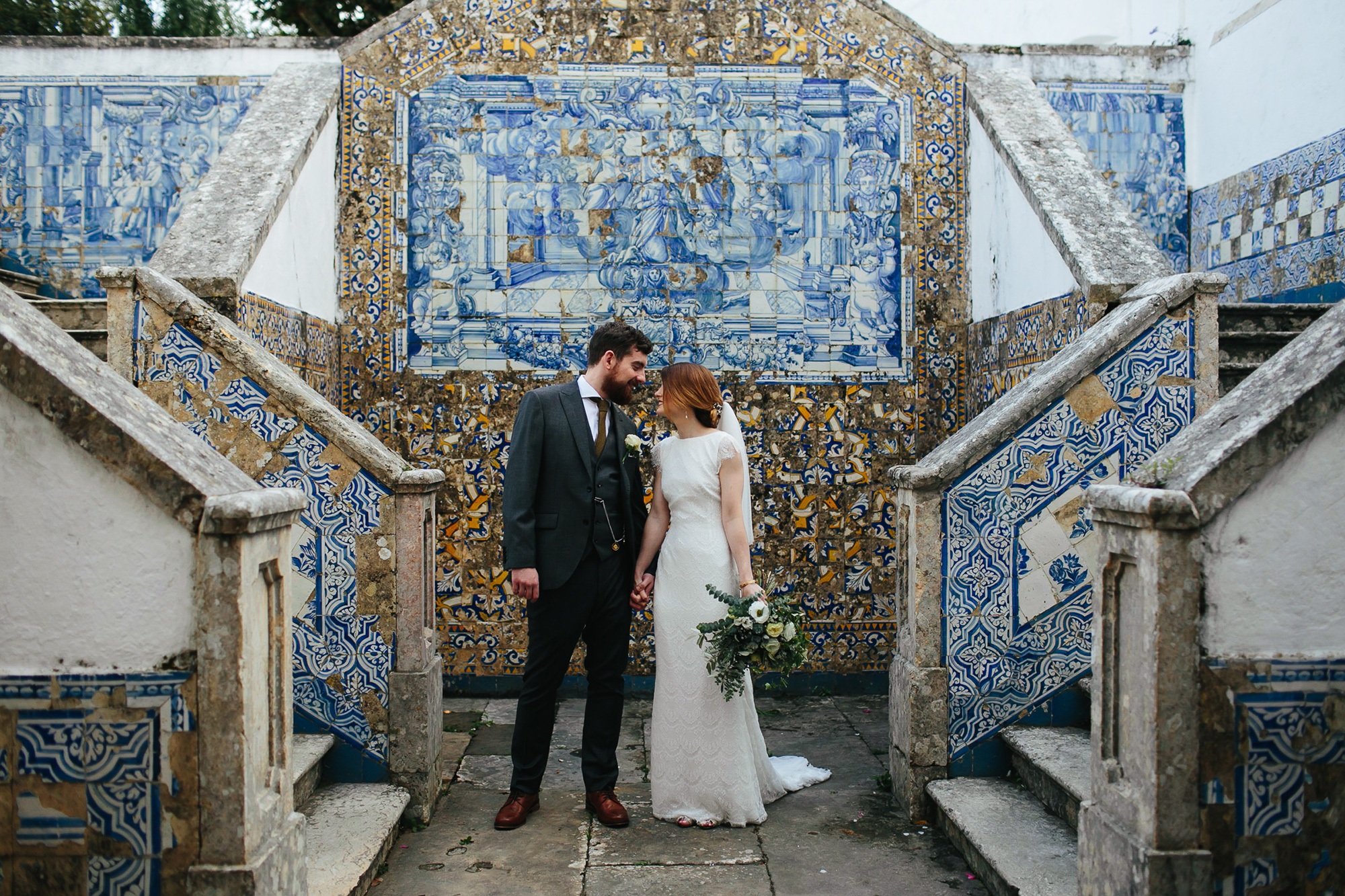 "We make each other laugh," says Ruth. "We're supportive of each other, and our time together is just like the time you spend with your best friend!"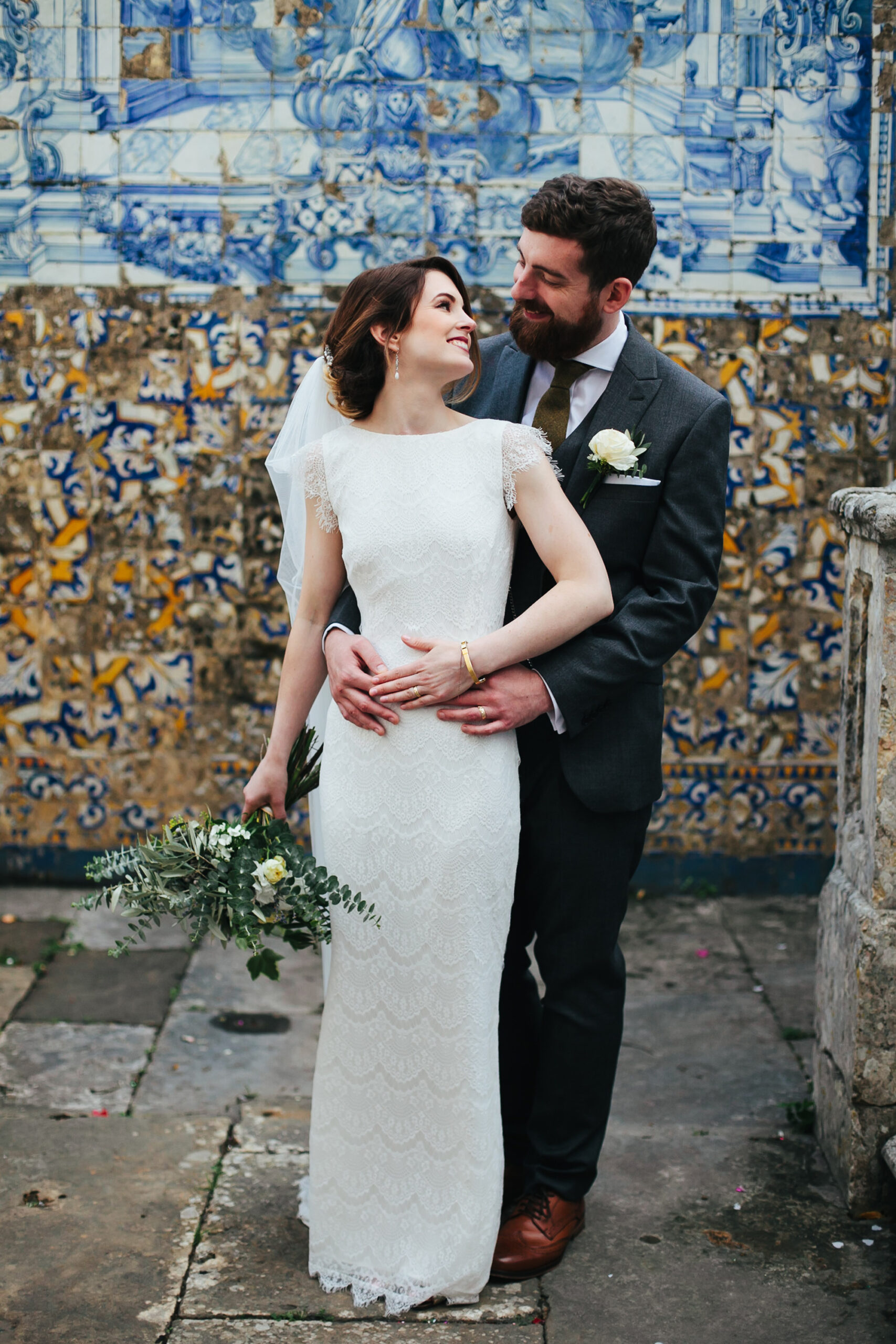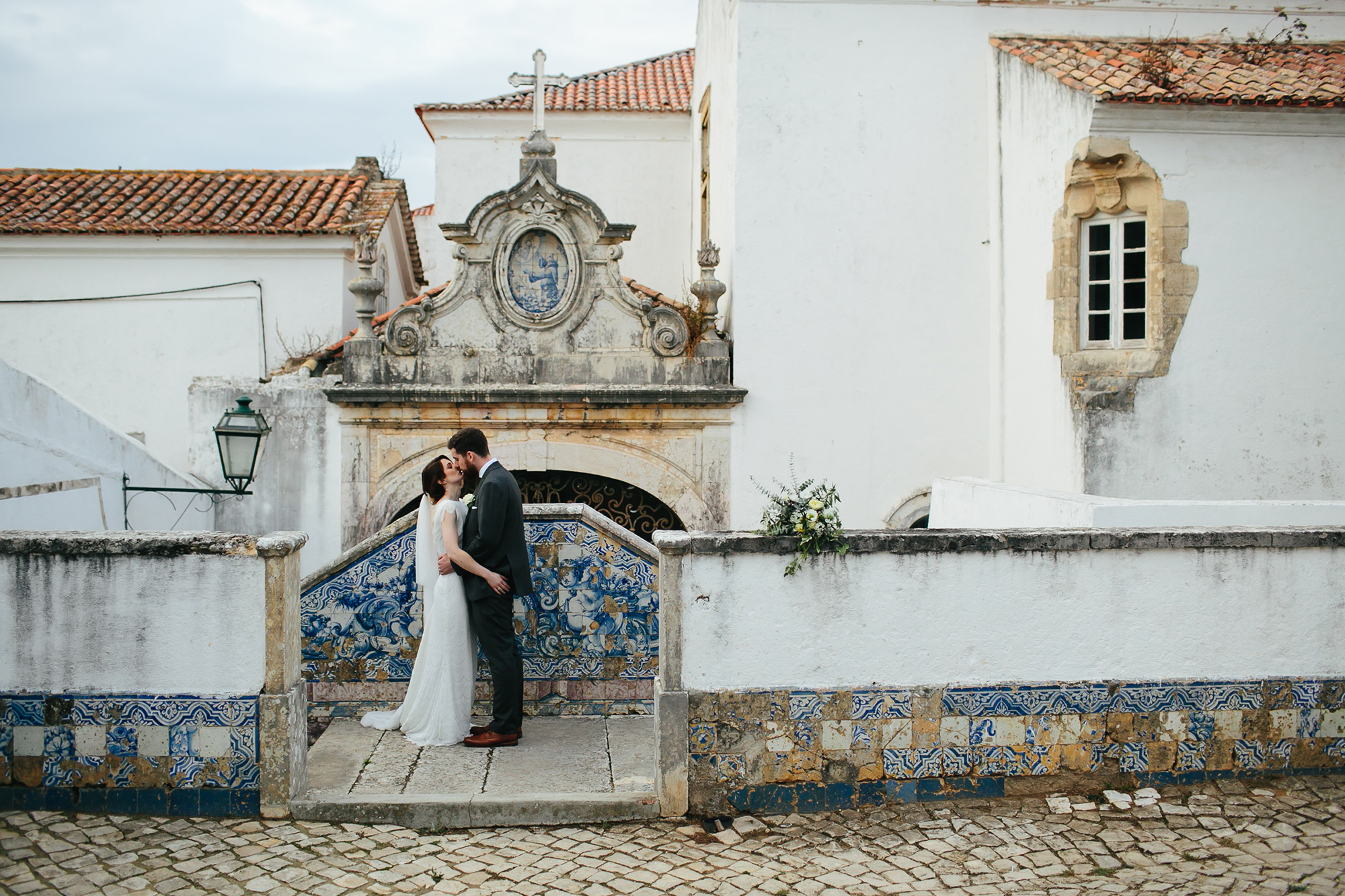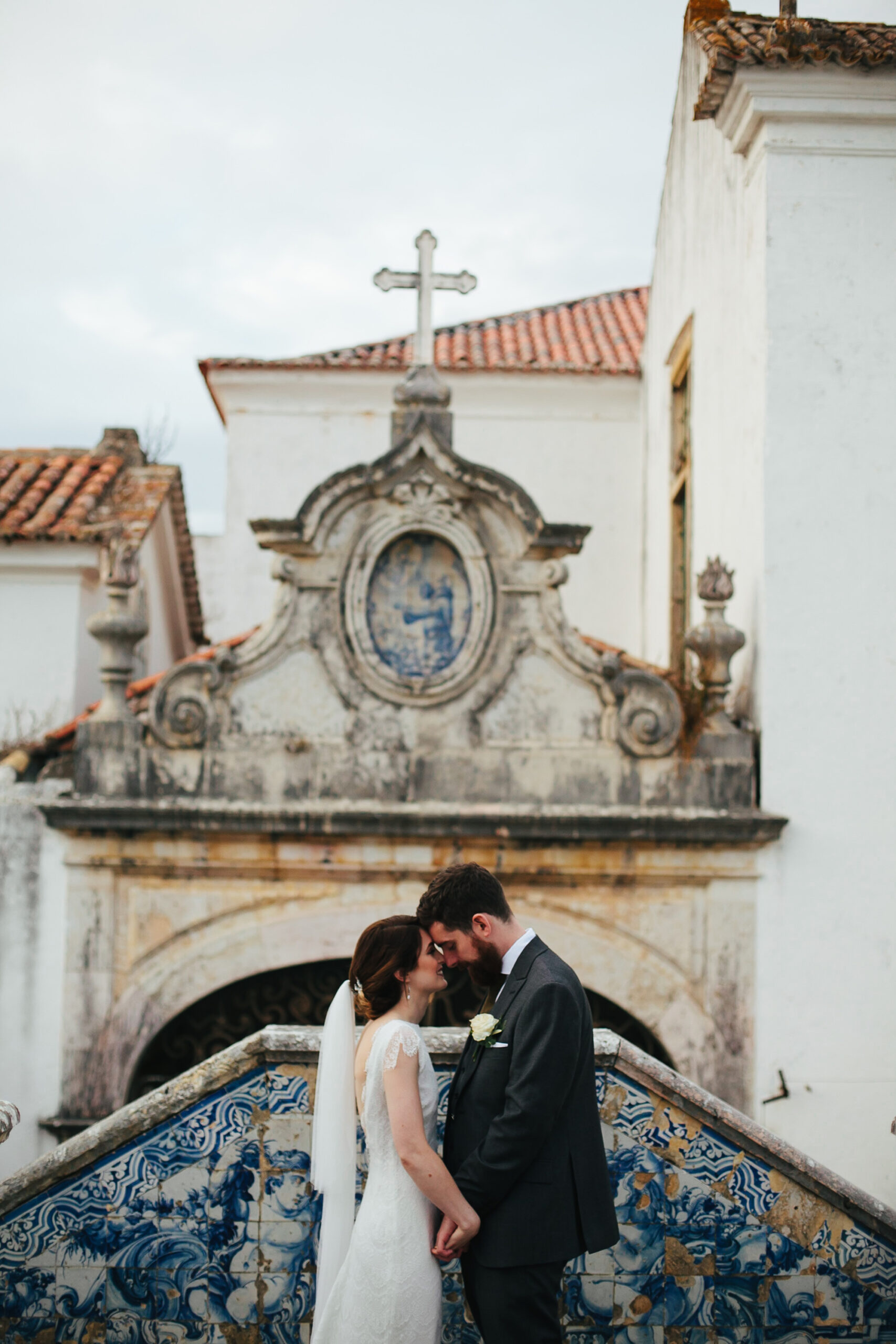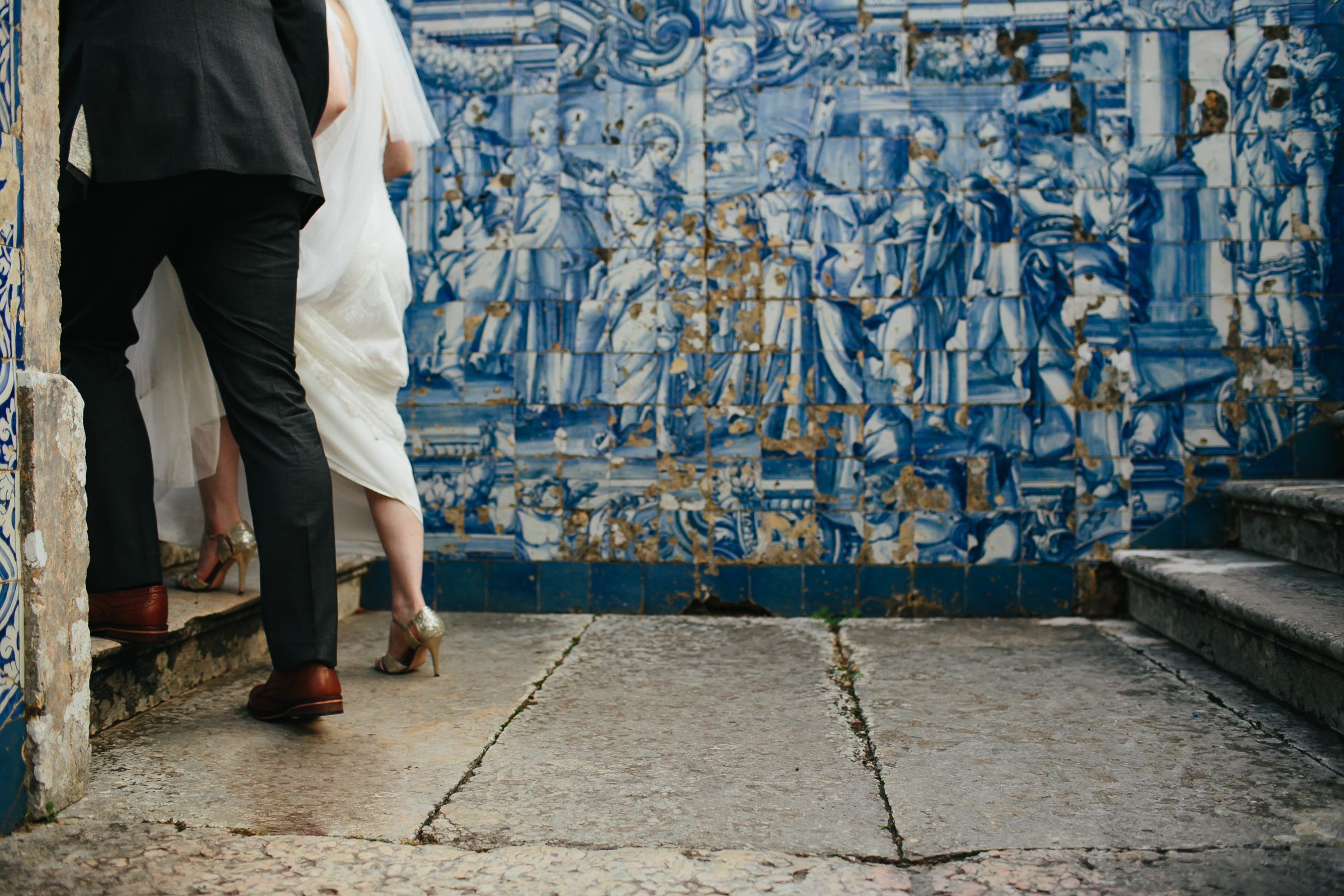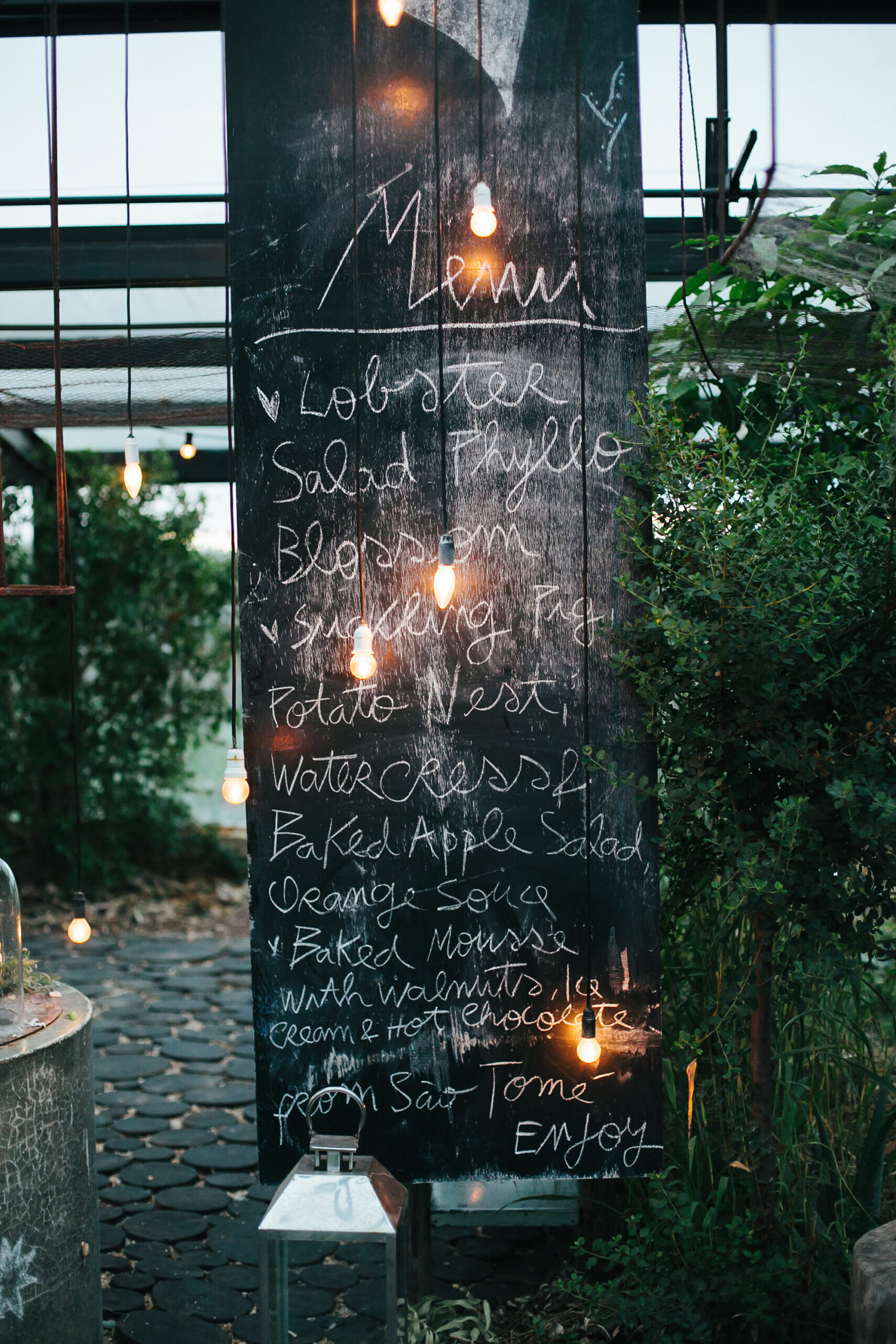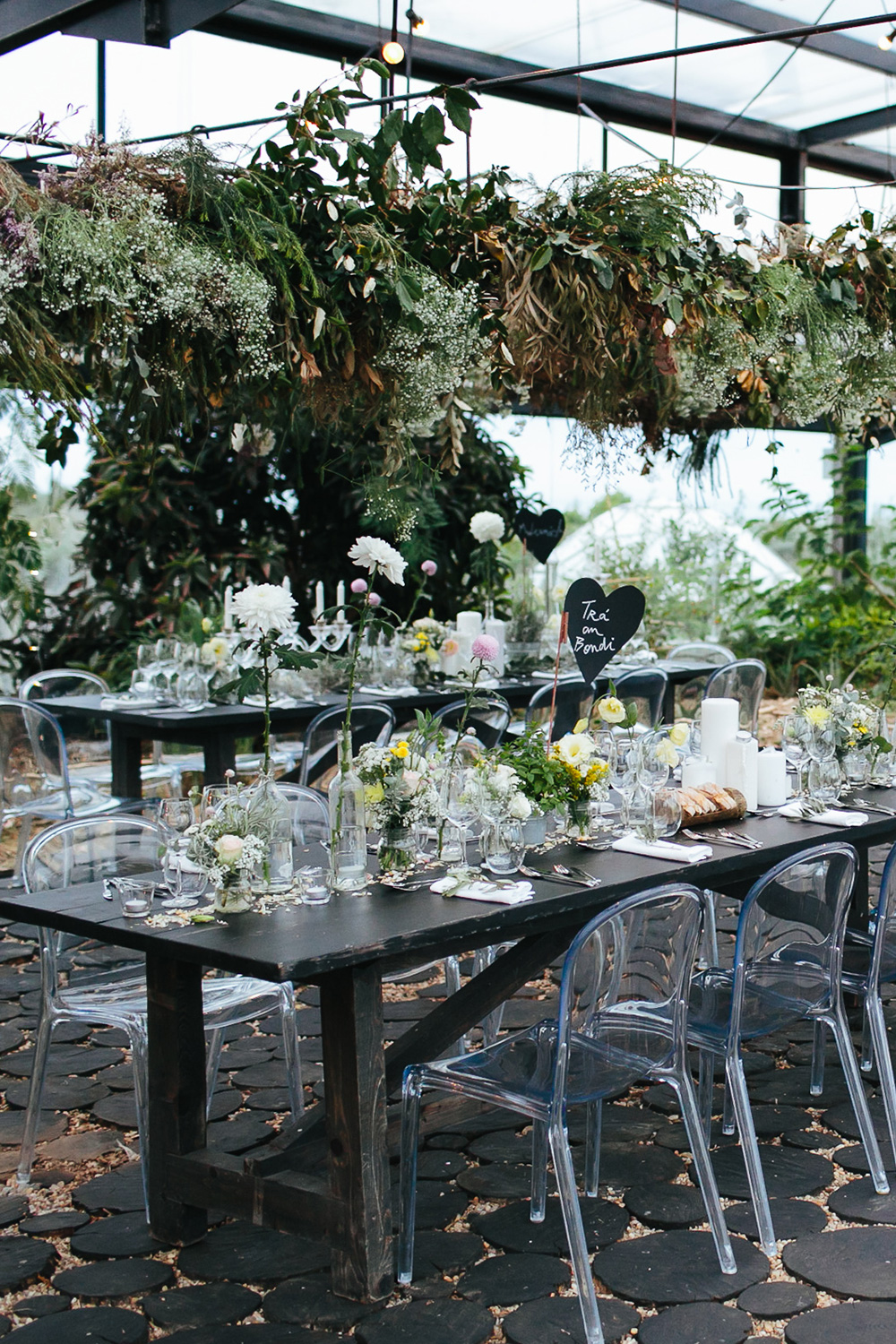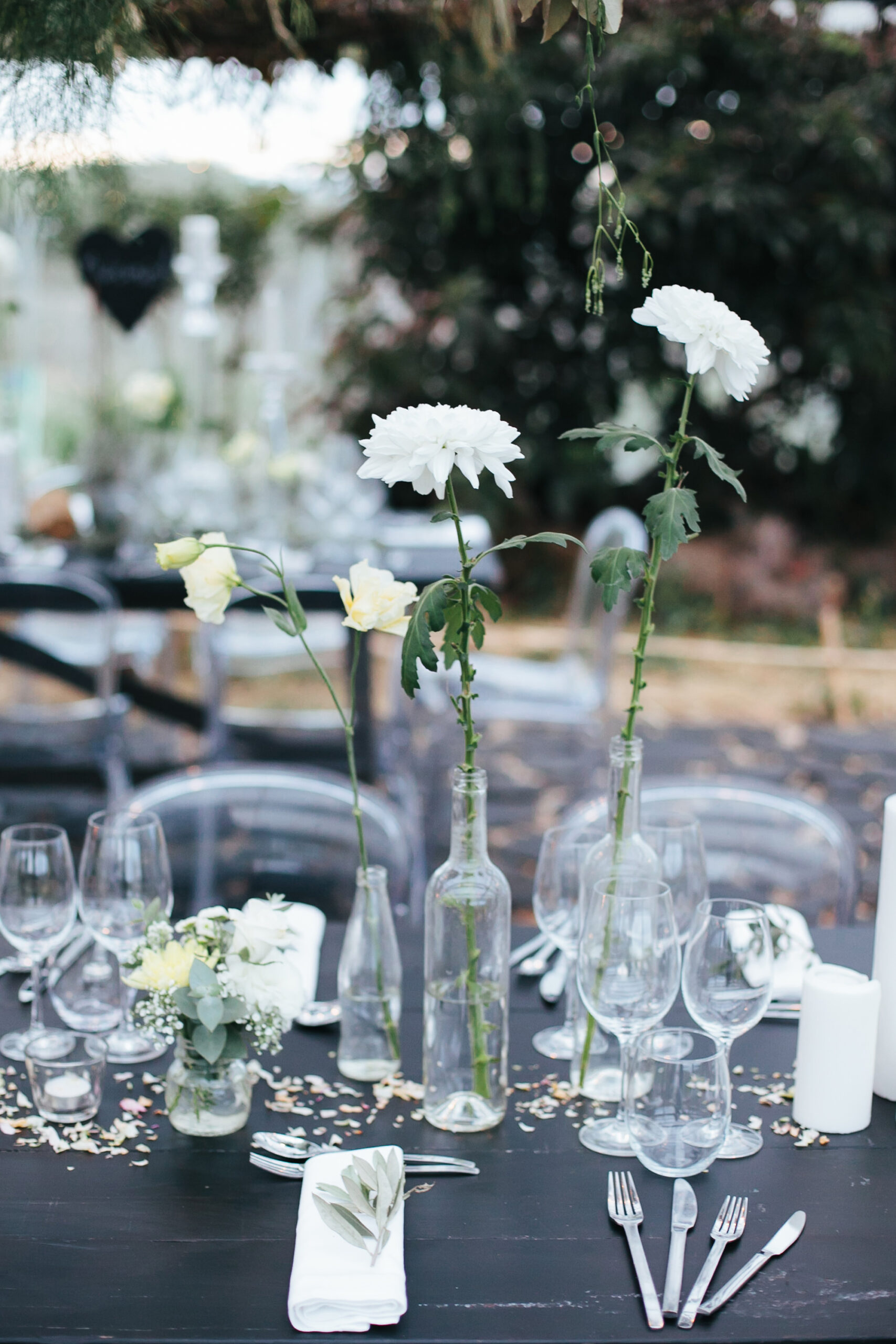 For wedding favours, the pair gave each guest a memory of Portugal – a miniature bottle of Port!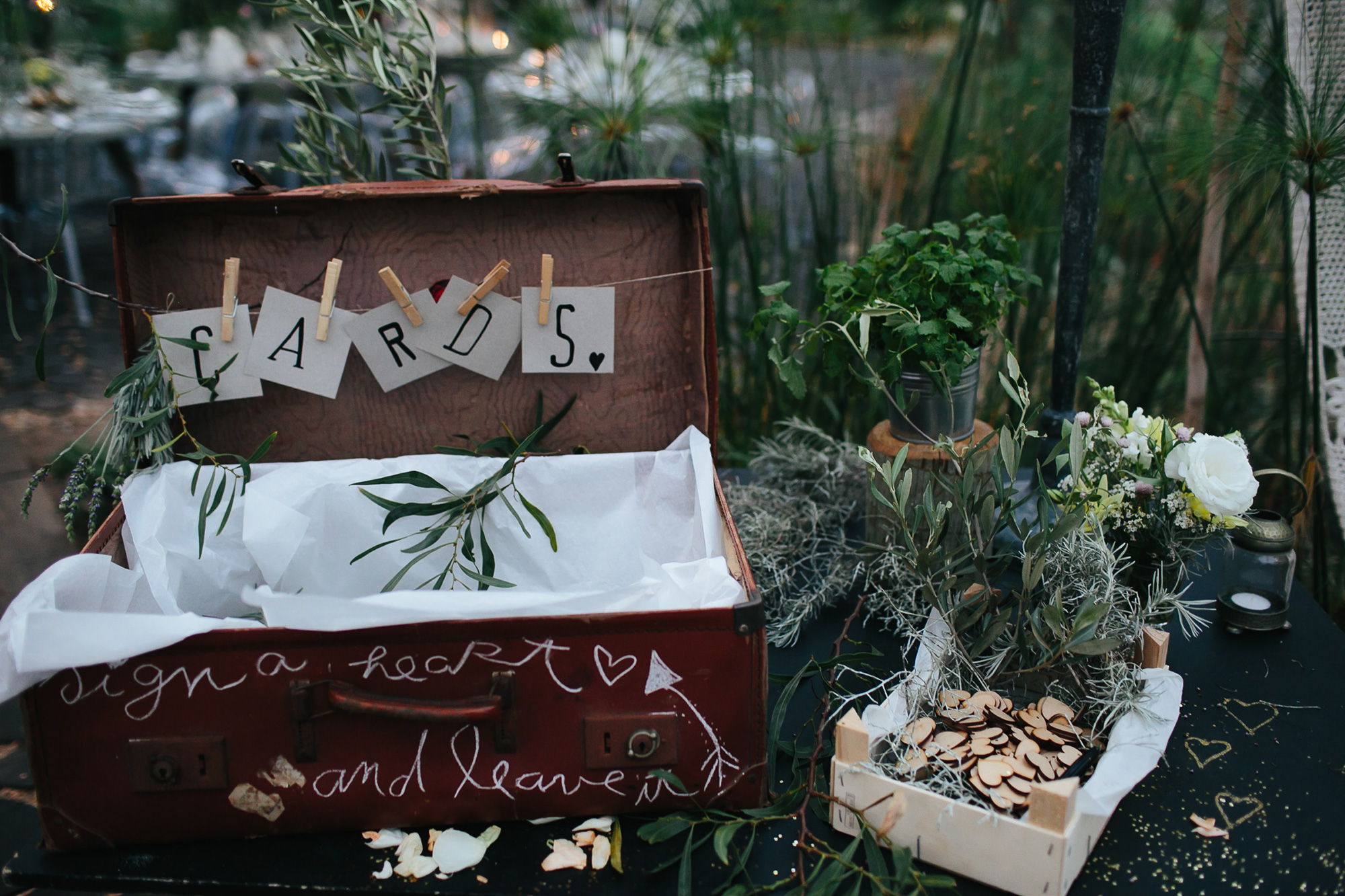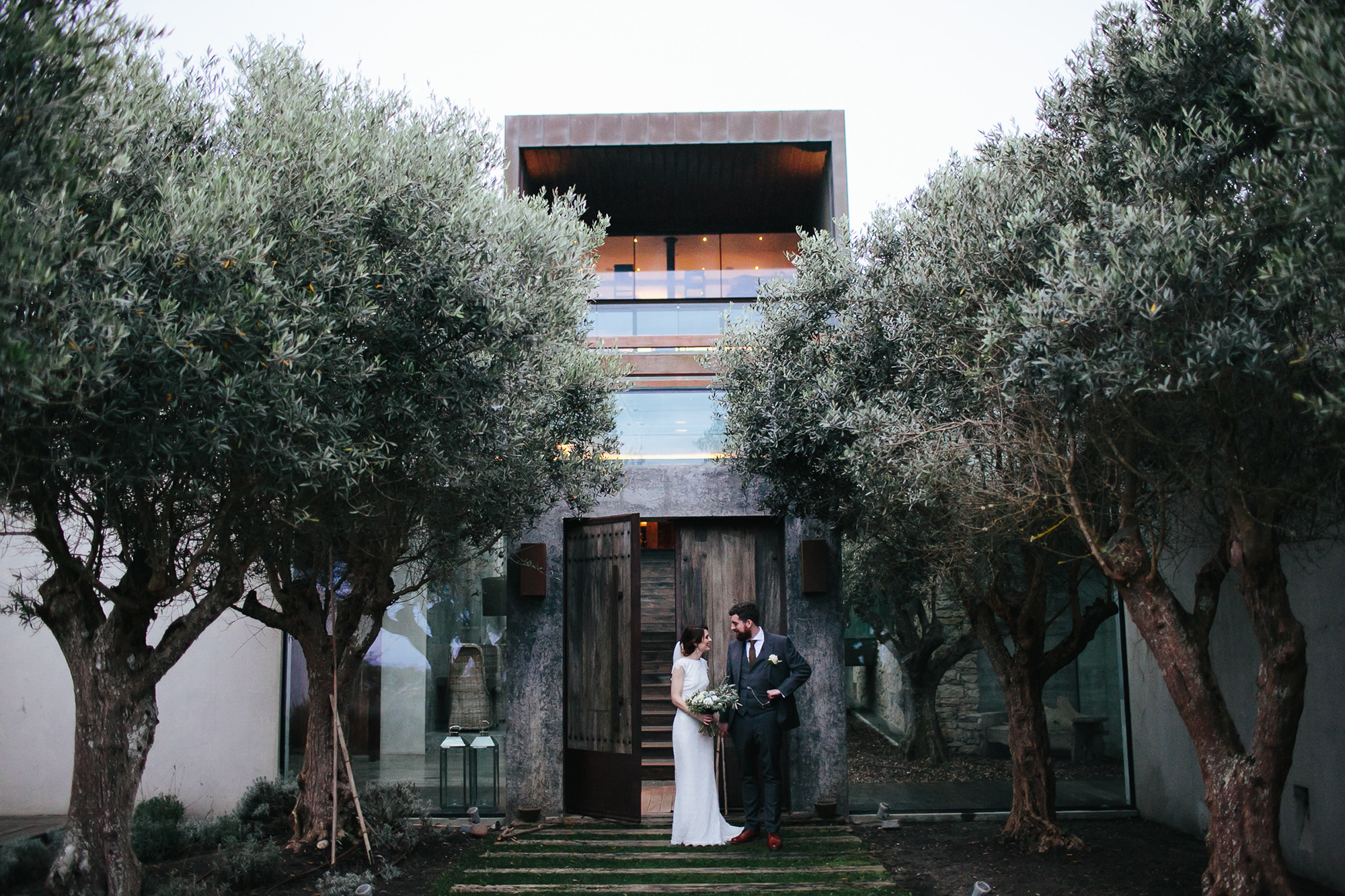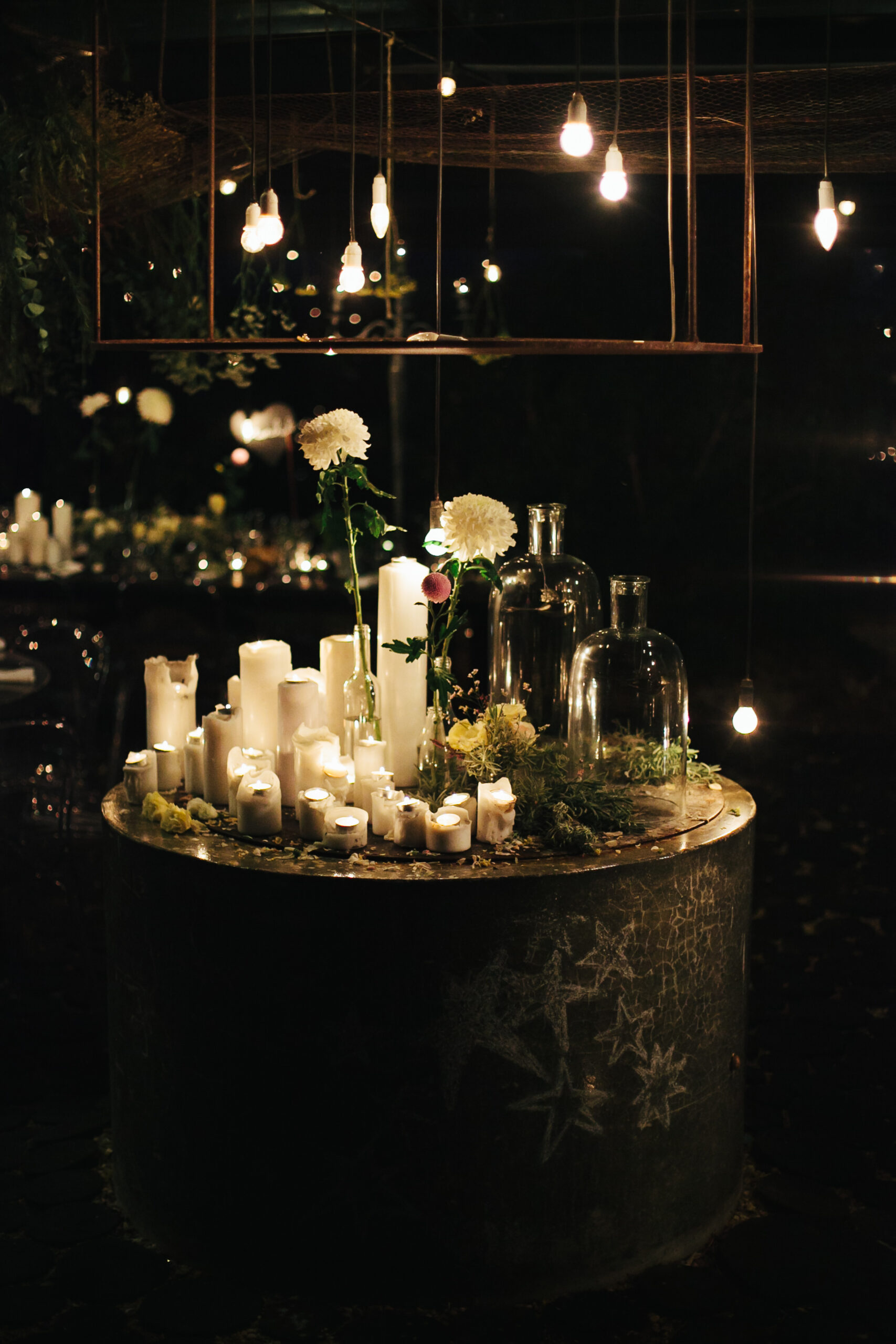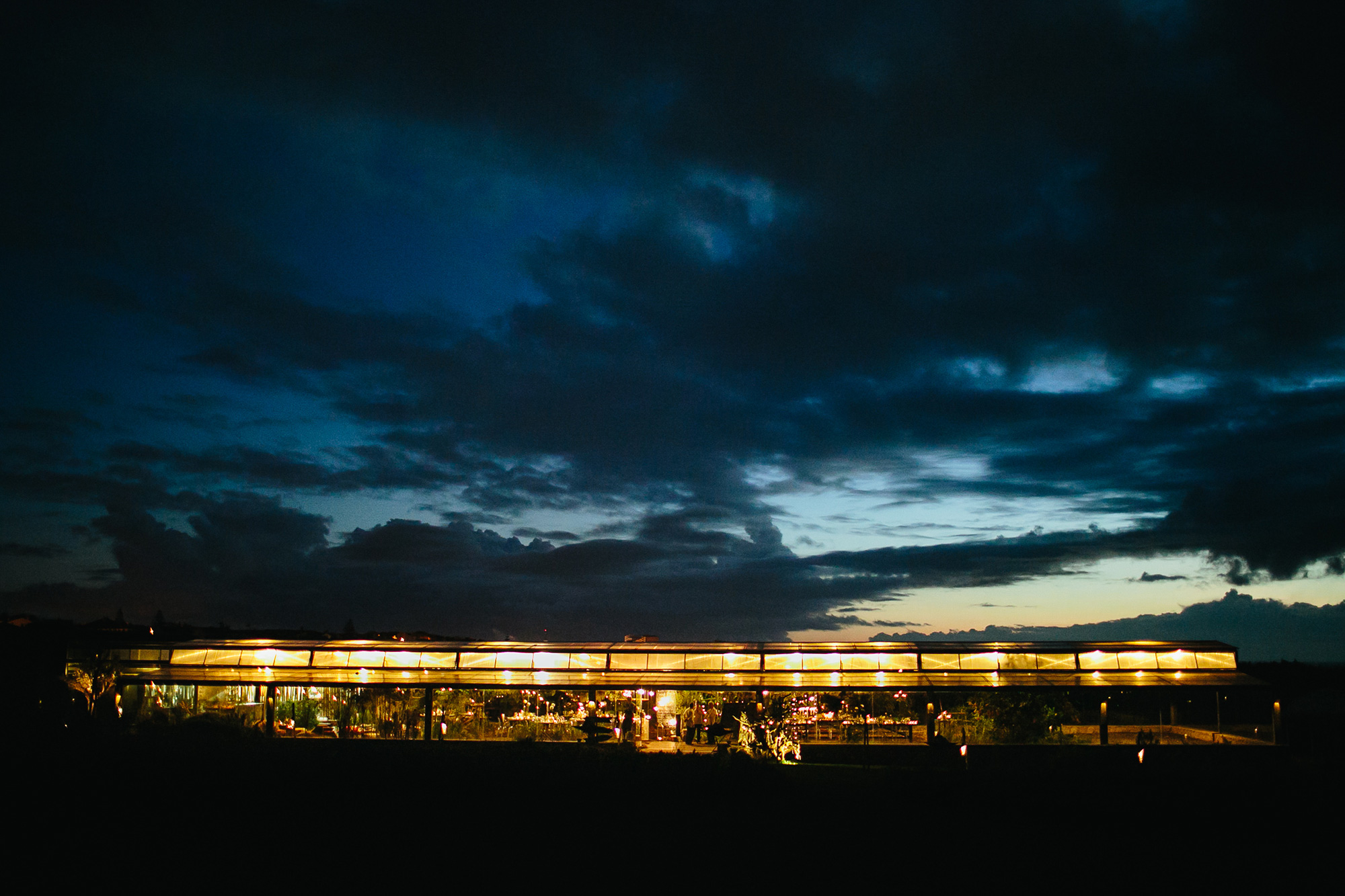 "We are similar but different in some ways," says Ruth, "We're just meant to be."