Granny Townsend's shortbread, Aunt Jean's mince pies and an uncle's pickled onions – the wedding of Hannah and Benjamin was truly a Christmas feast!
The couple, aged 29 and 24 respectively, married at military Christmas wedding in Hereford on December 17, 2016 with 104 guests. A ceremony at Hereford Town Hall was followed by a reception at MFA Bowl, both boasting a relaxed, "no-fuss" feel. "We wanted it to be a low-key and simple festive wedding as it was the week before Christmas," smiles Hannah. "Our priorities were to have a relaxed feel to our wedding day and all of our guests said we has achieved this."
Simple touches including mistletoe, holly and fairy lights made the venue feel cosy and intimate, as did the special food! "We had Granny Townsend make her special shortbread and Aunt Jean make her mince pies and our uncle make pickled onions," says the bride.
"Christmas is such a wonderful and special time of year which has been made even more special now that we got married then. Mistletoe and holly, mince pies and pickled onions, doesn't get more festive than that," recalls the bride.
Photos courtesy of Honeydew Moments.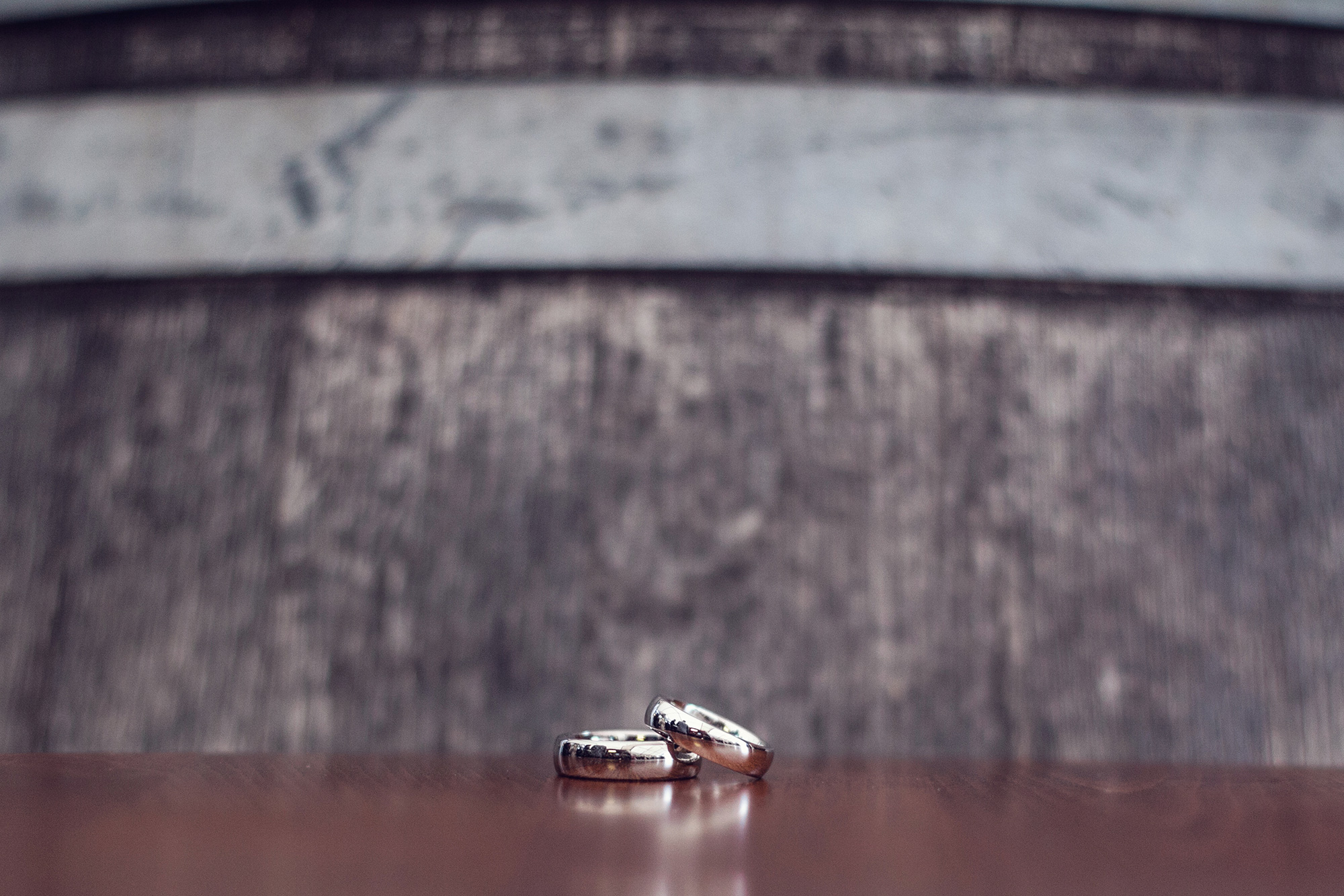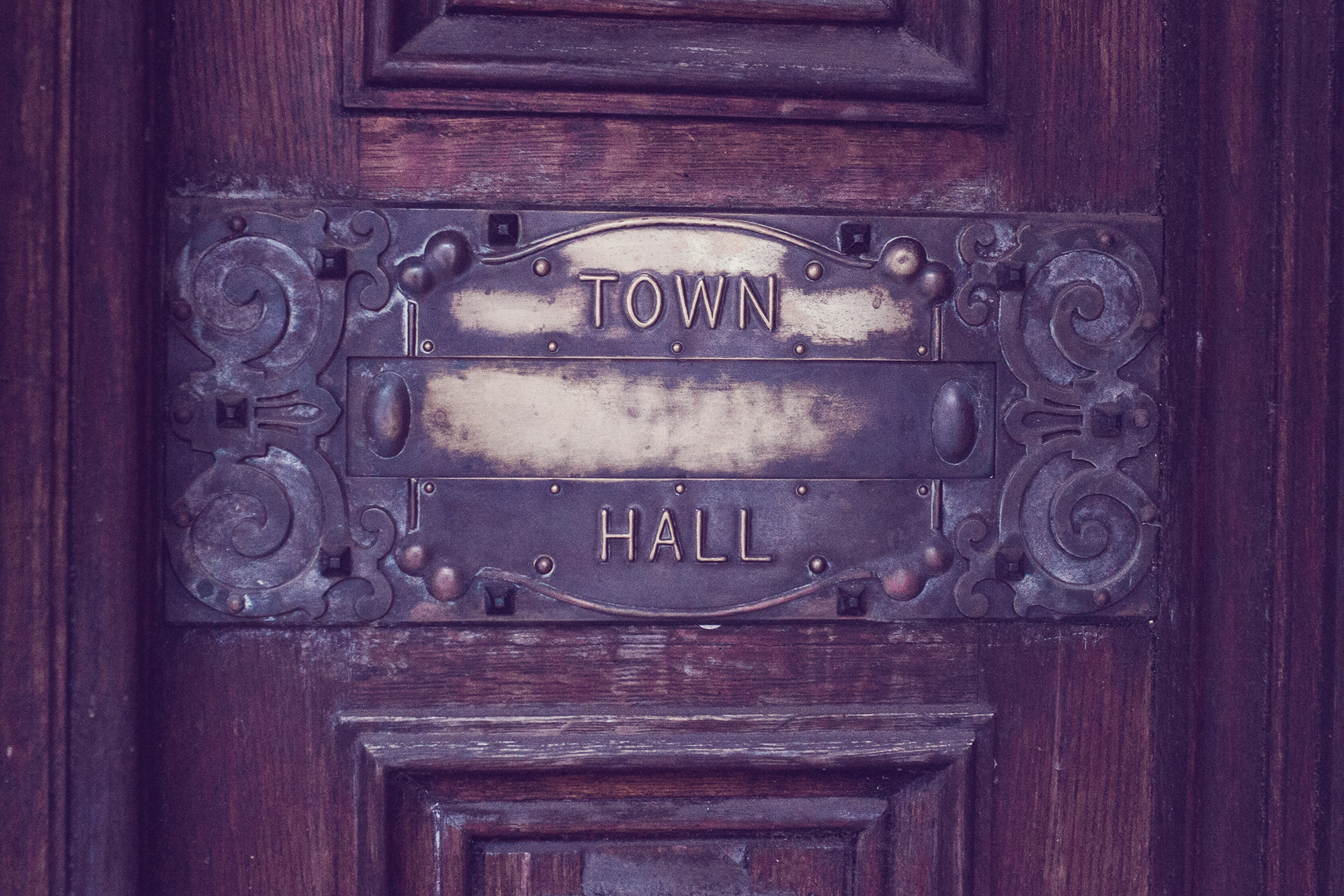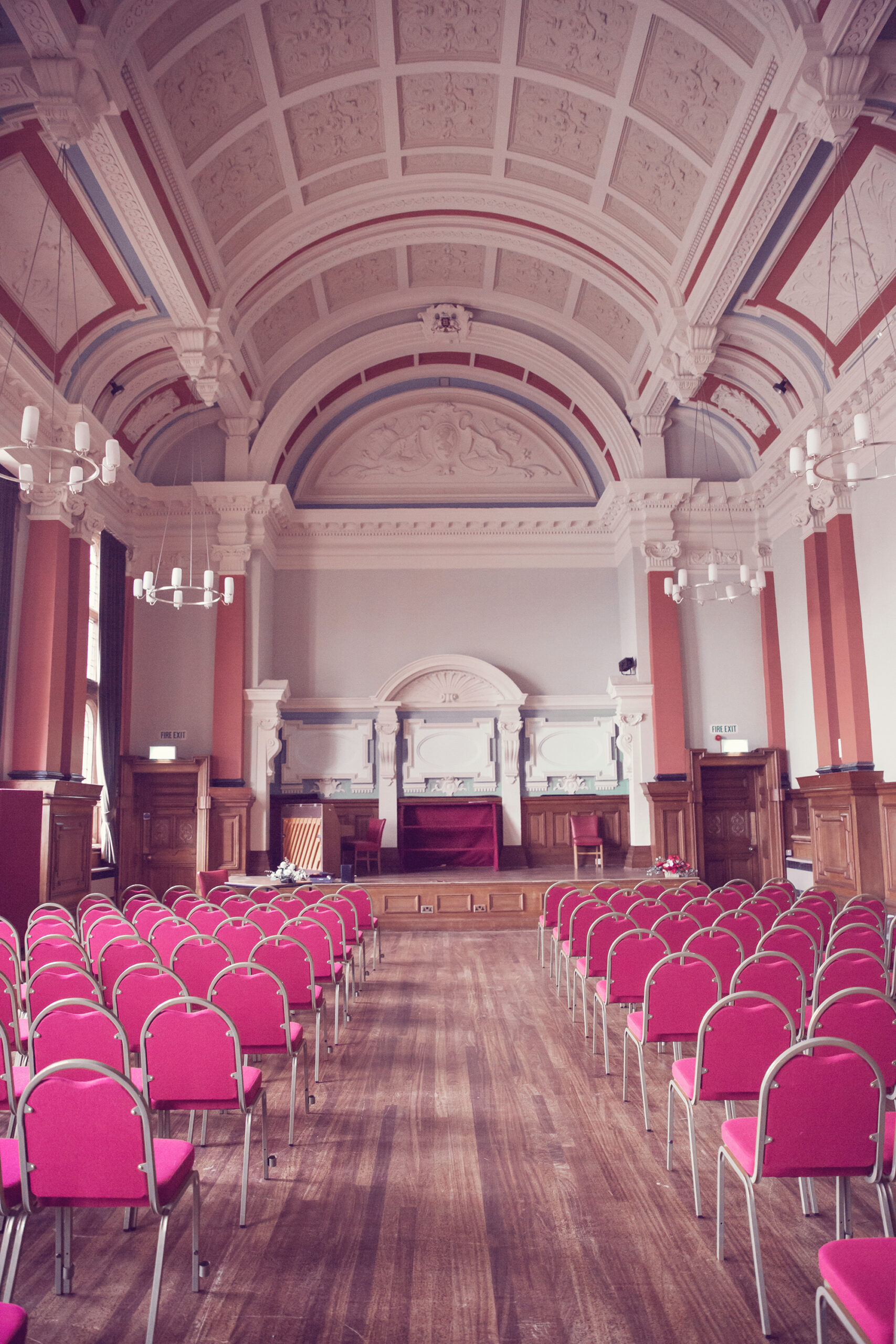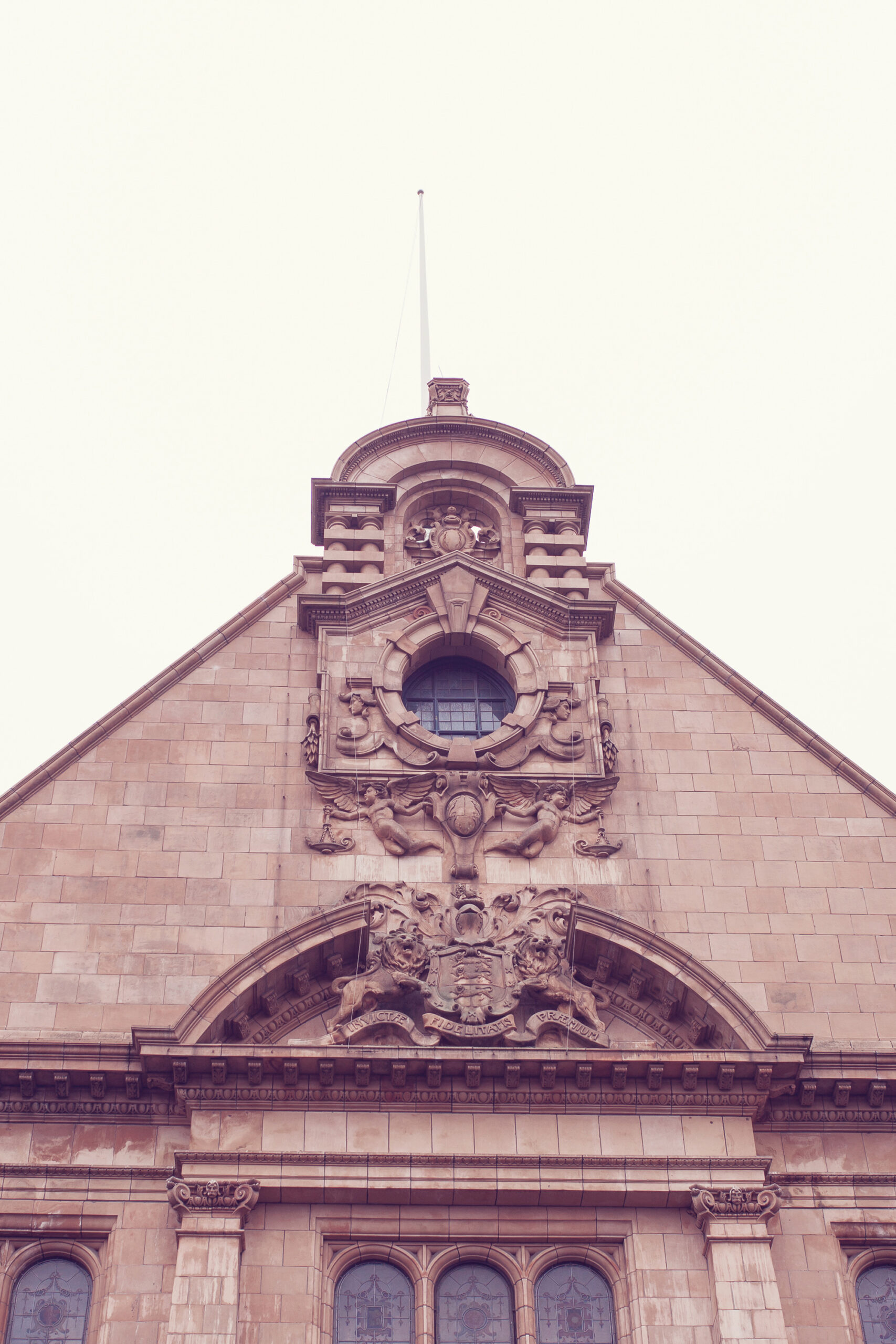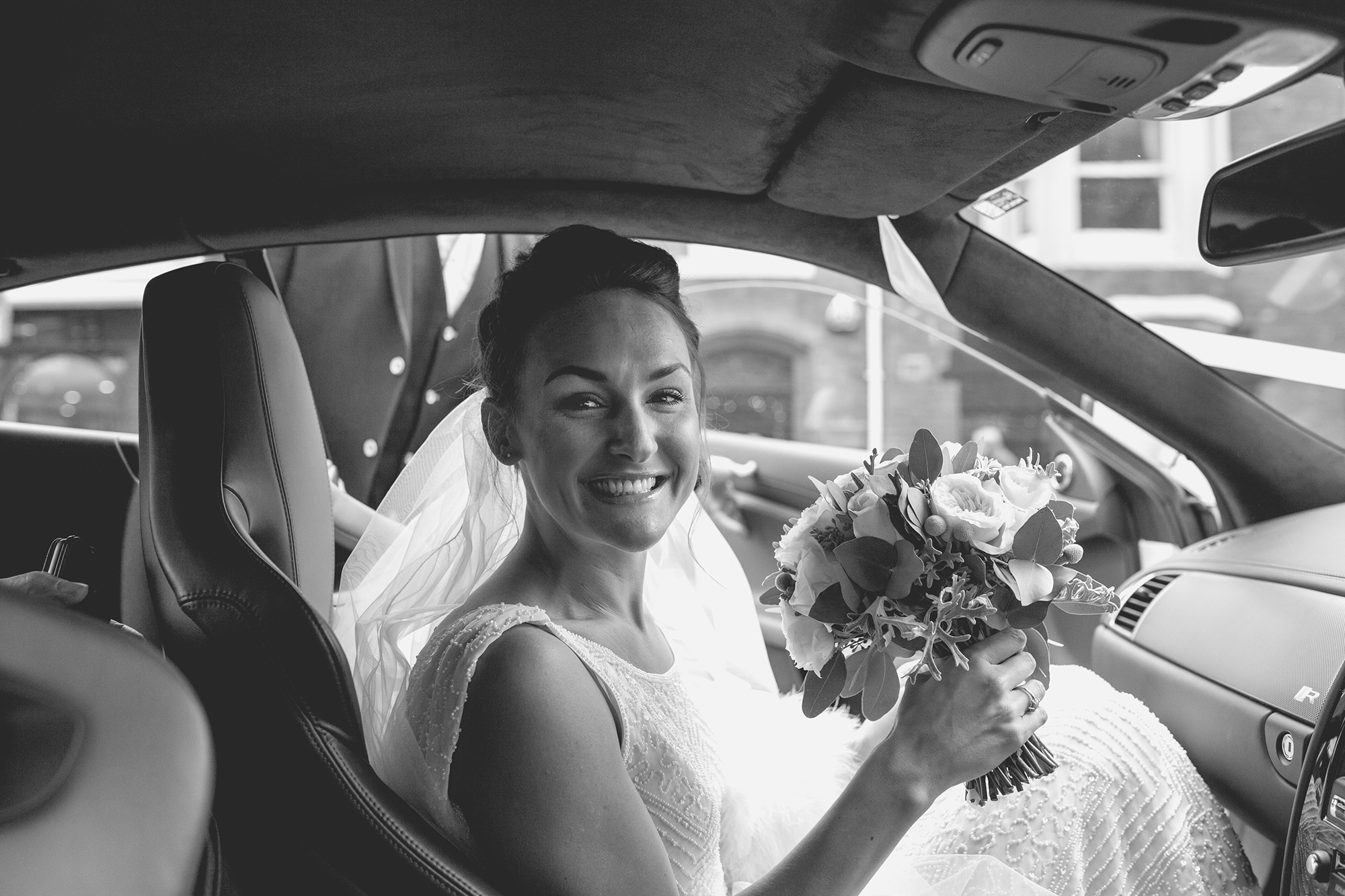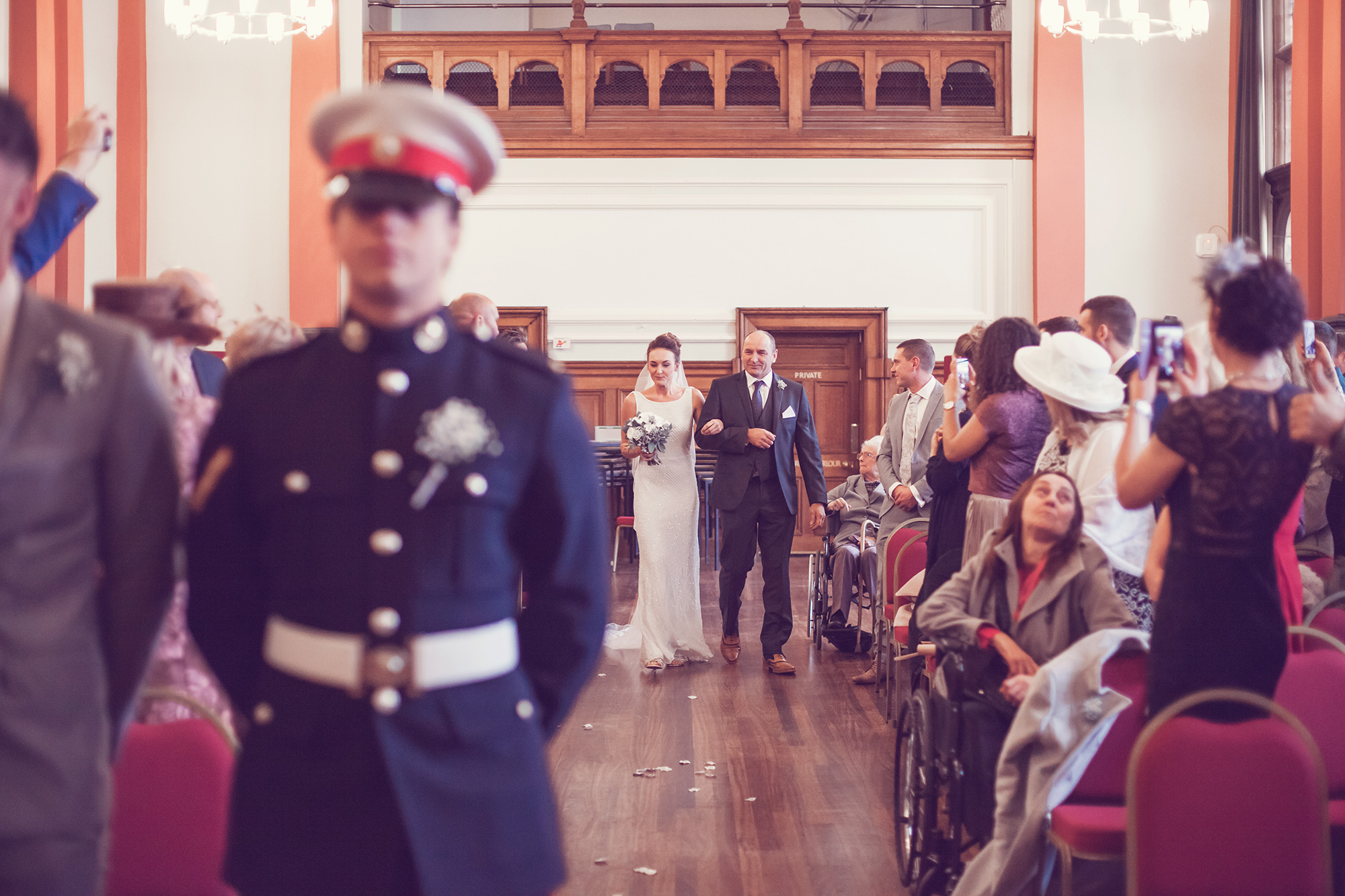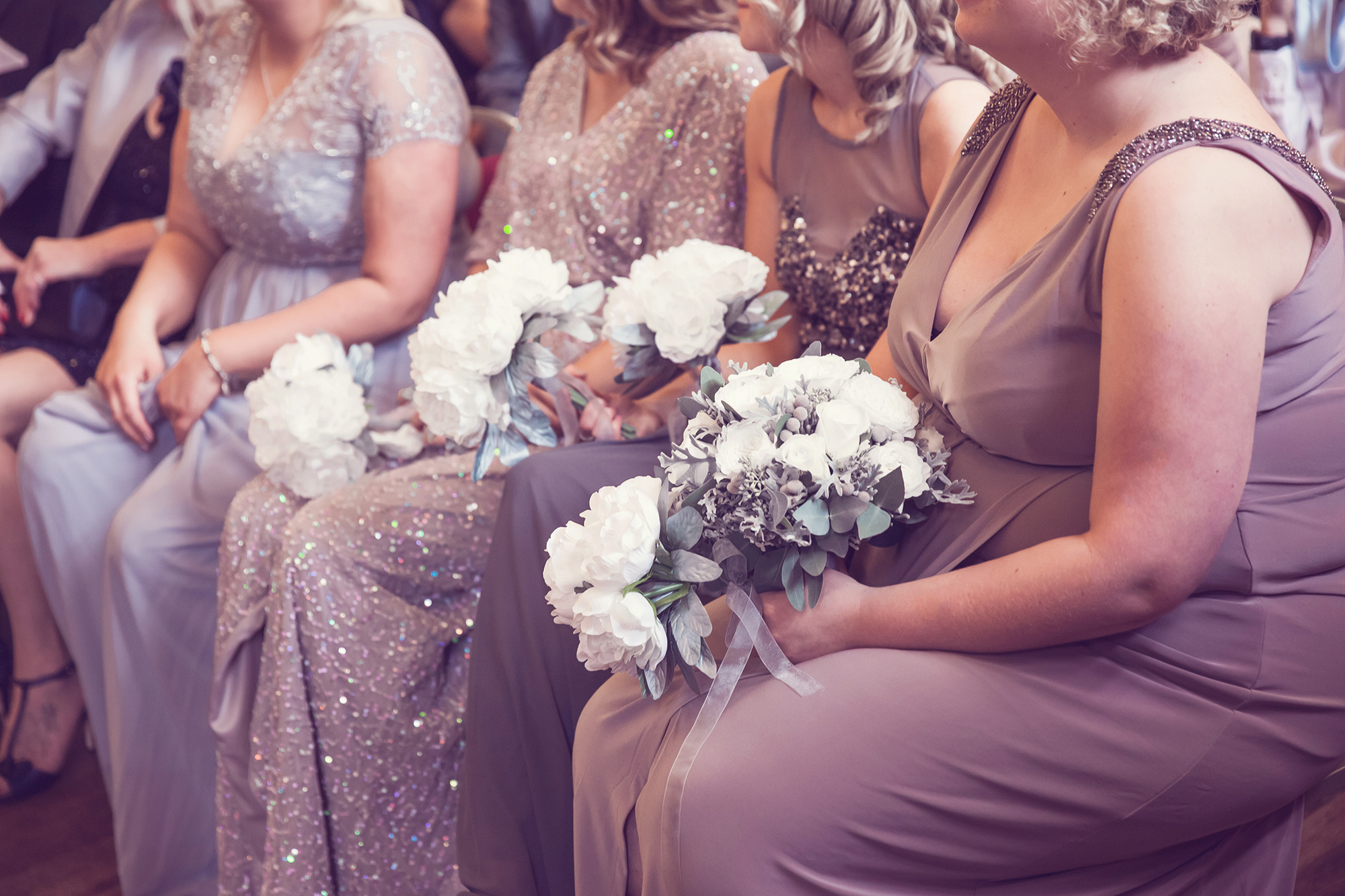 "I had my seven girlfriends and two flowers girls who all wore grey or silver dresses," says Hannah. Her page boy was dressed by Next Retail Ltd.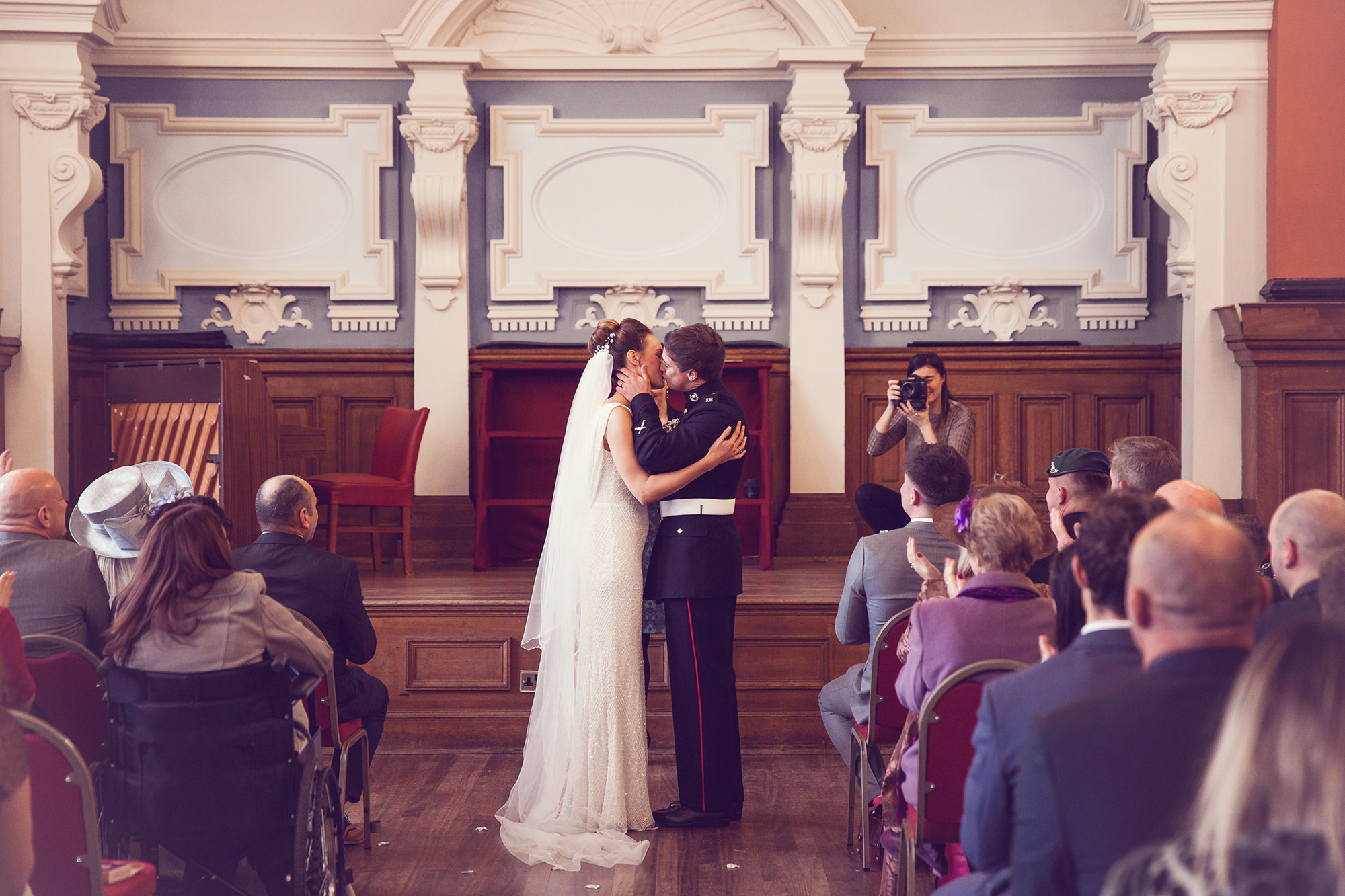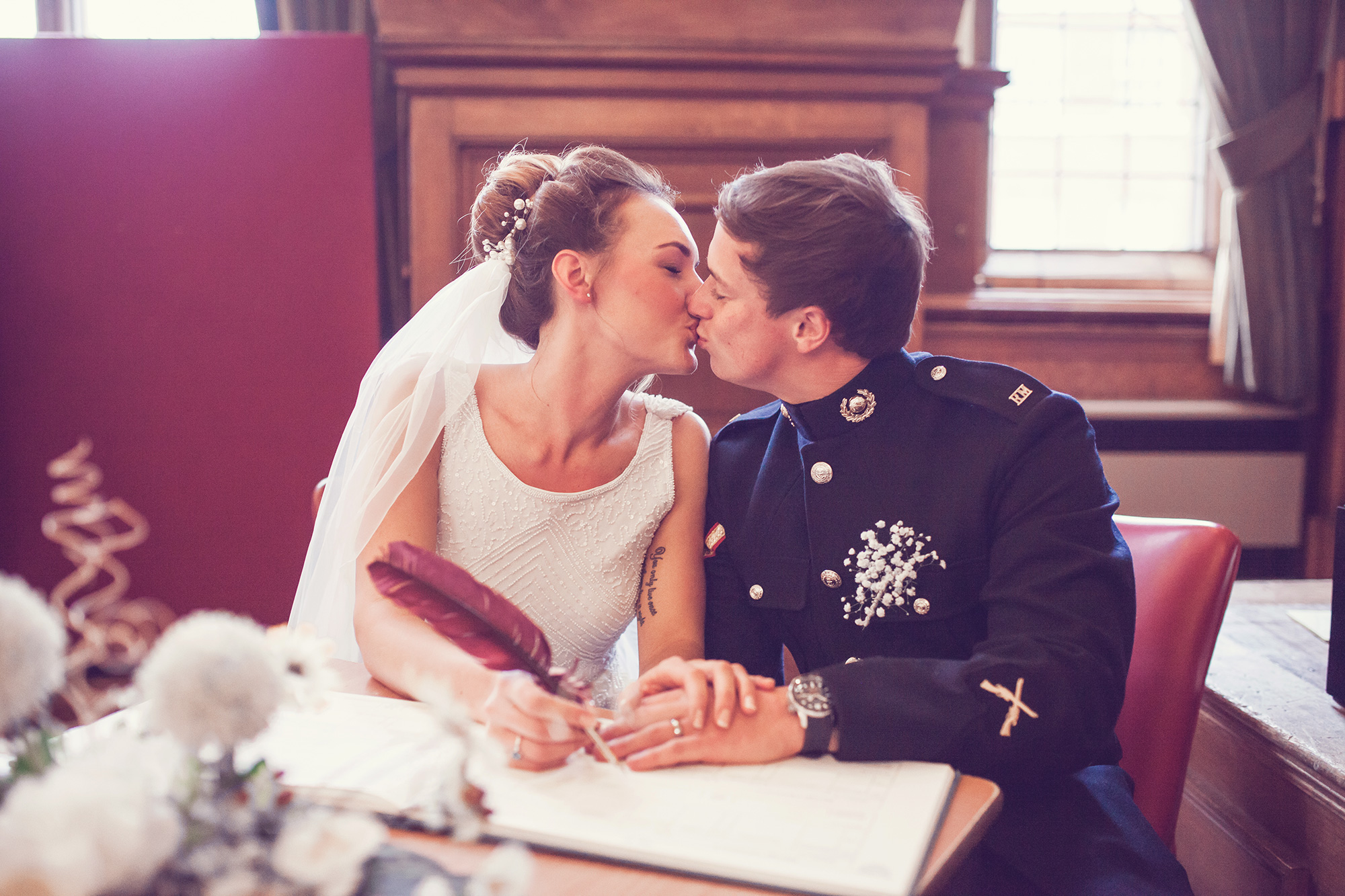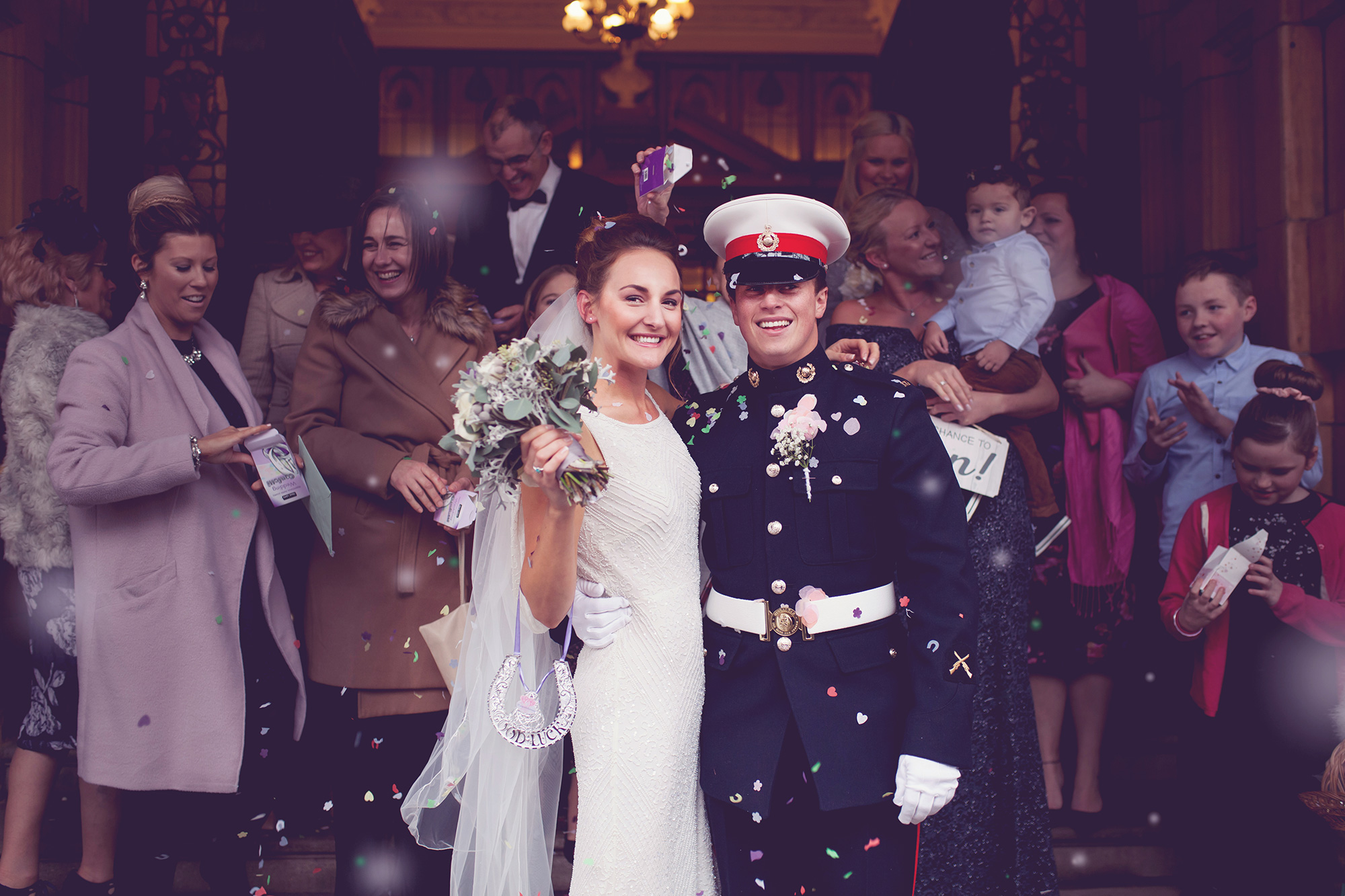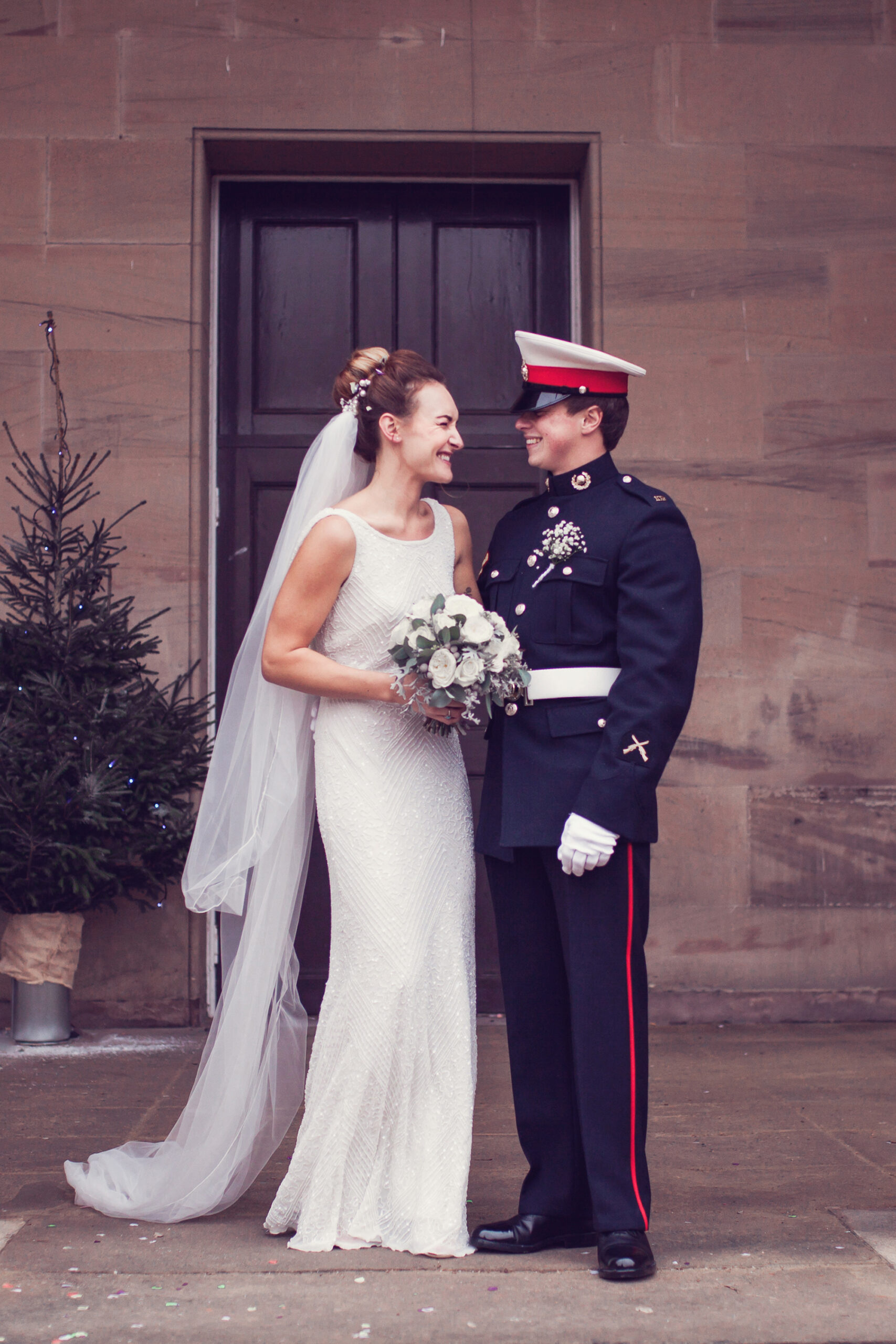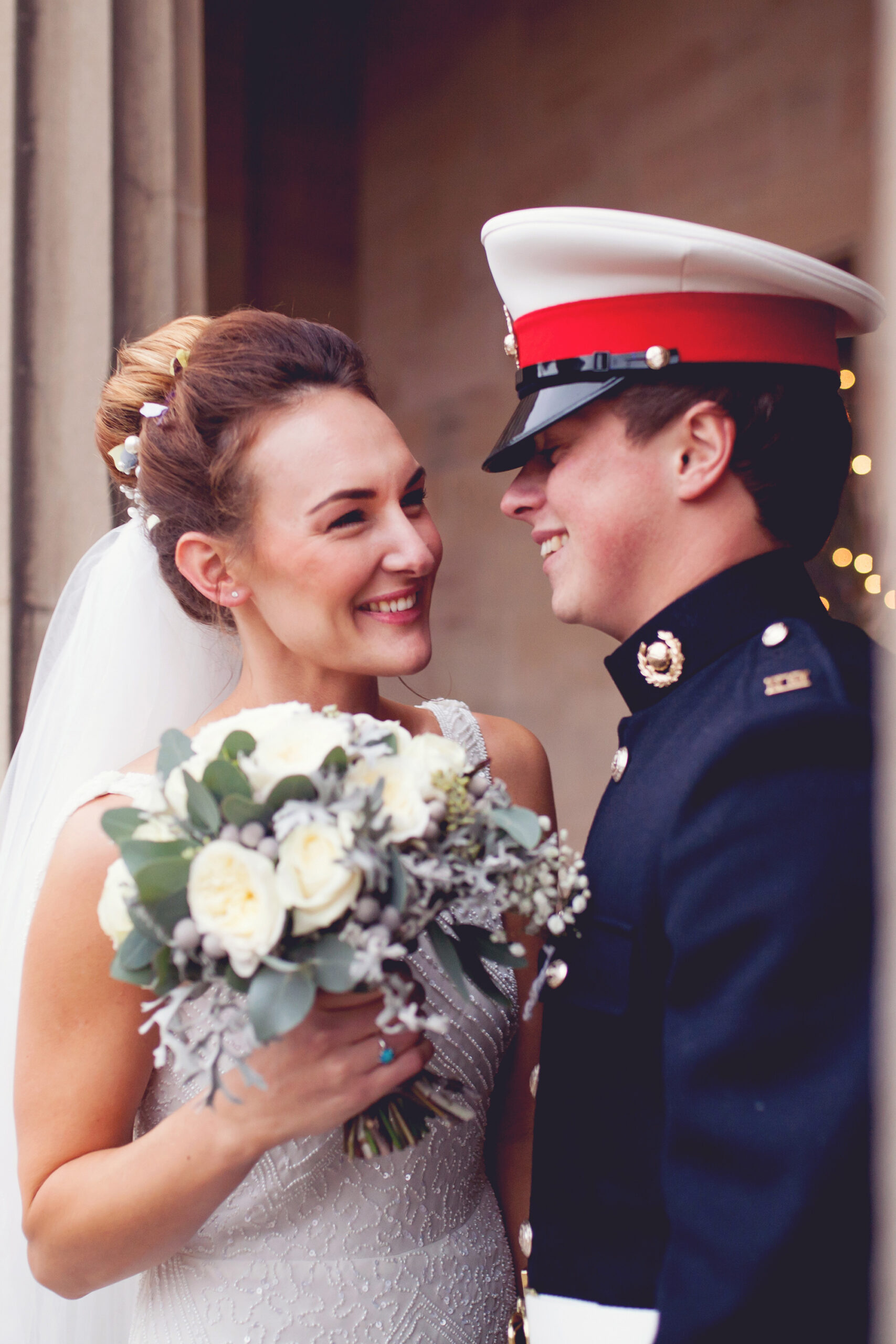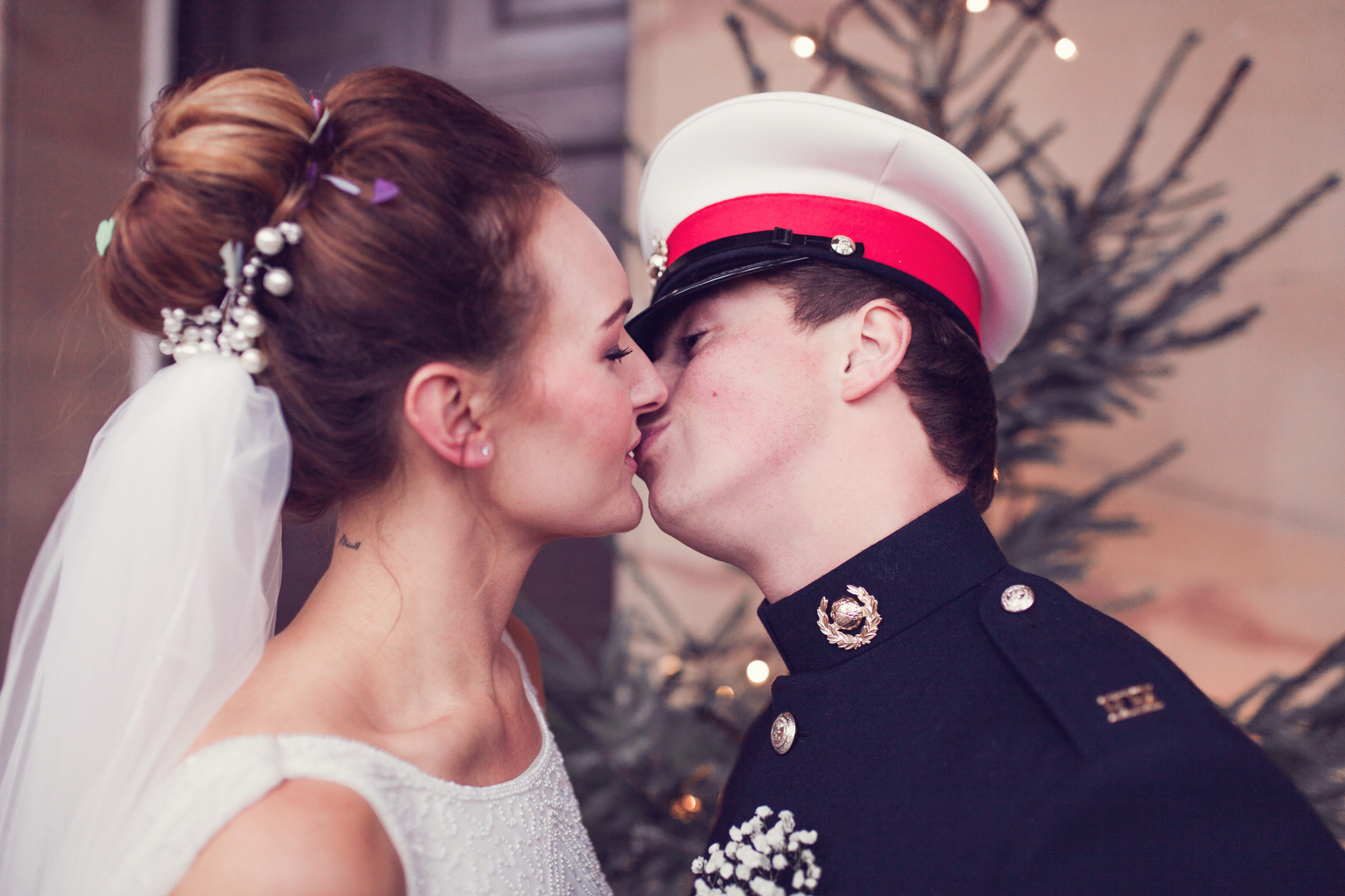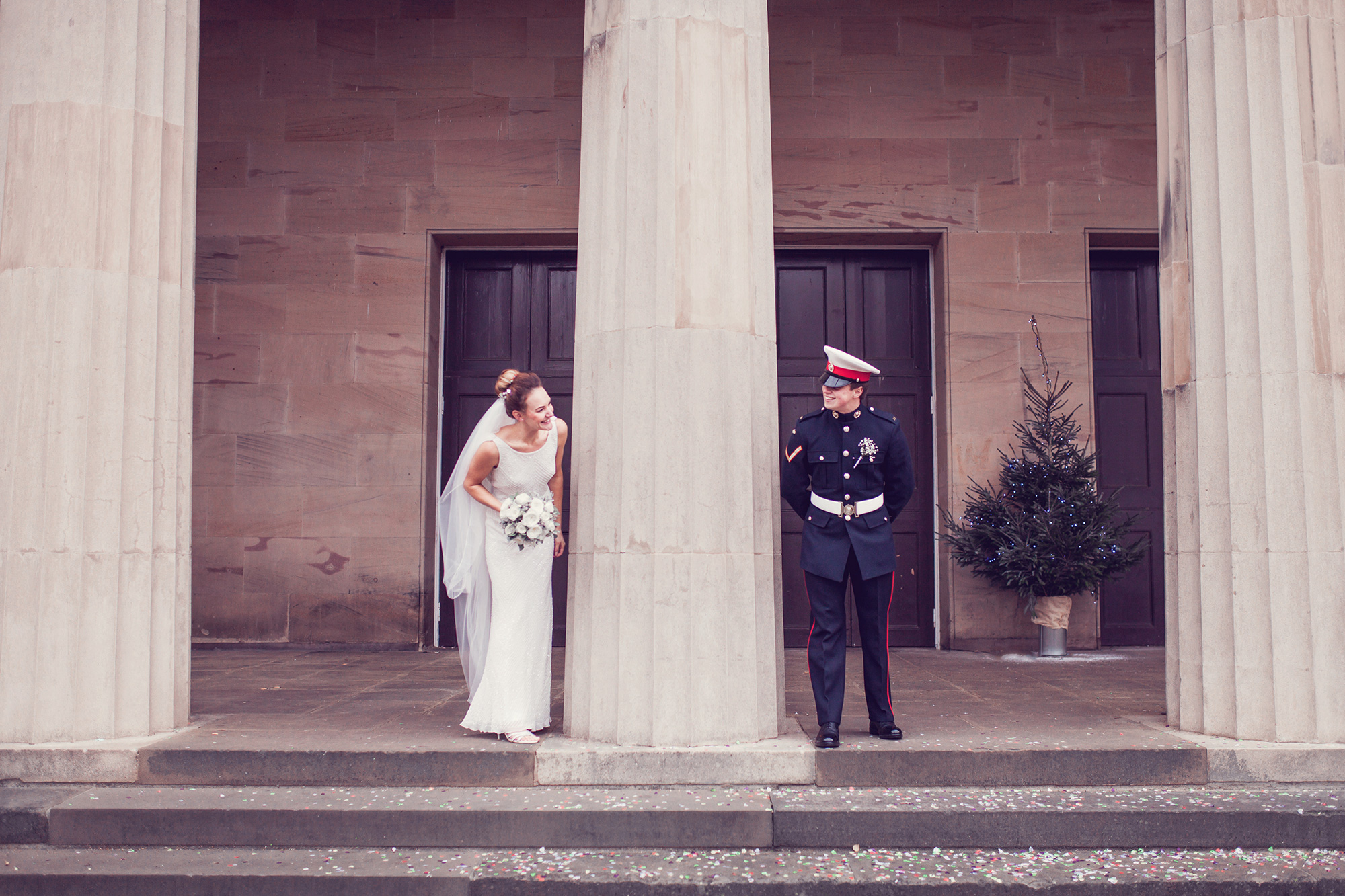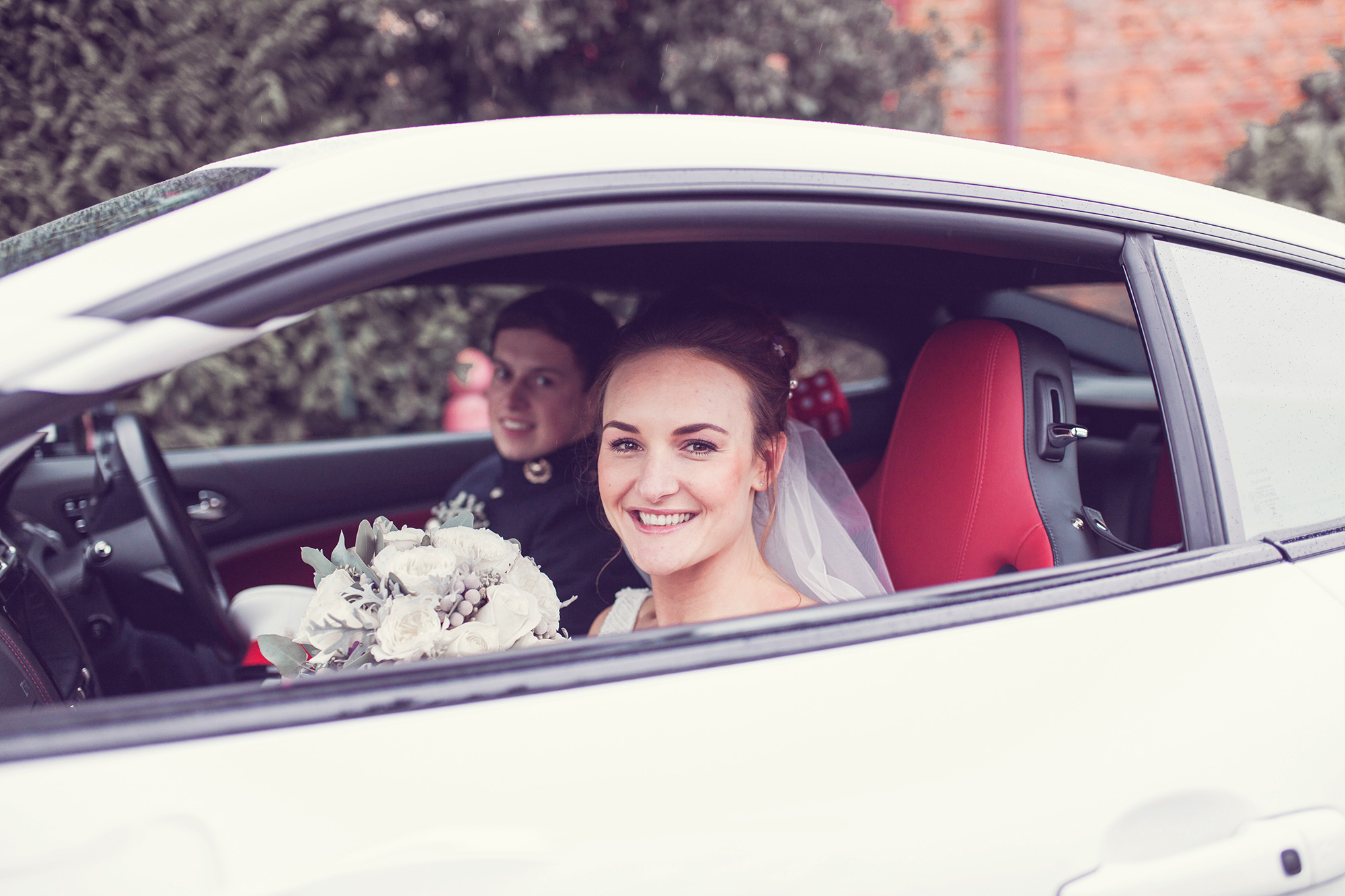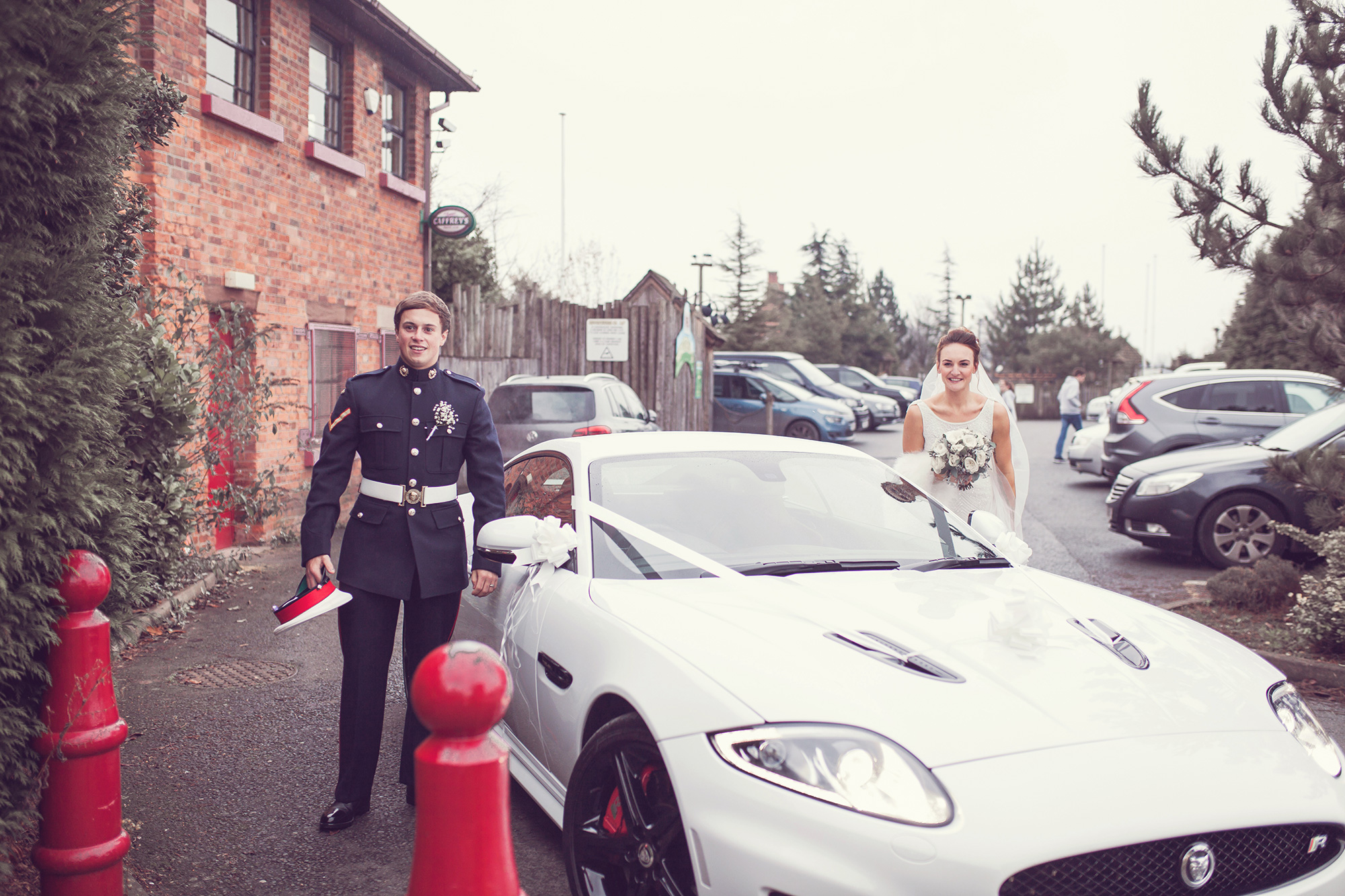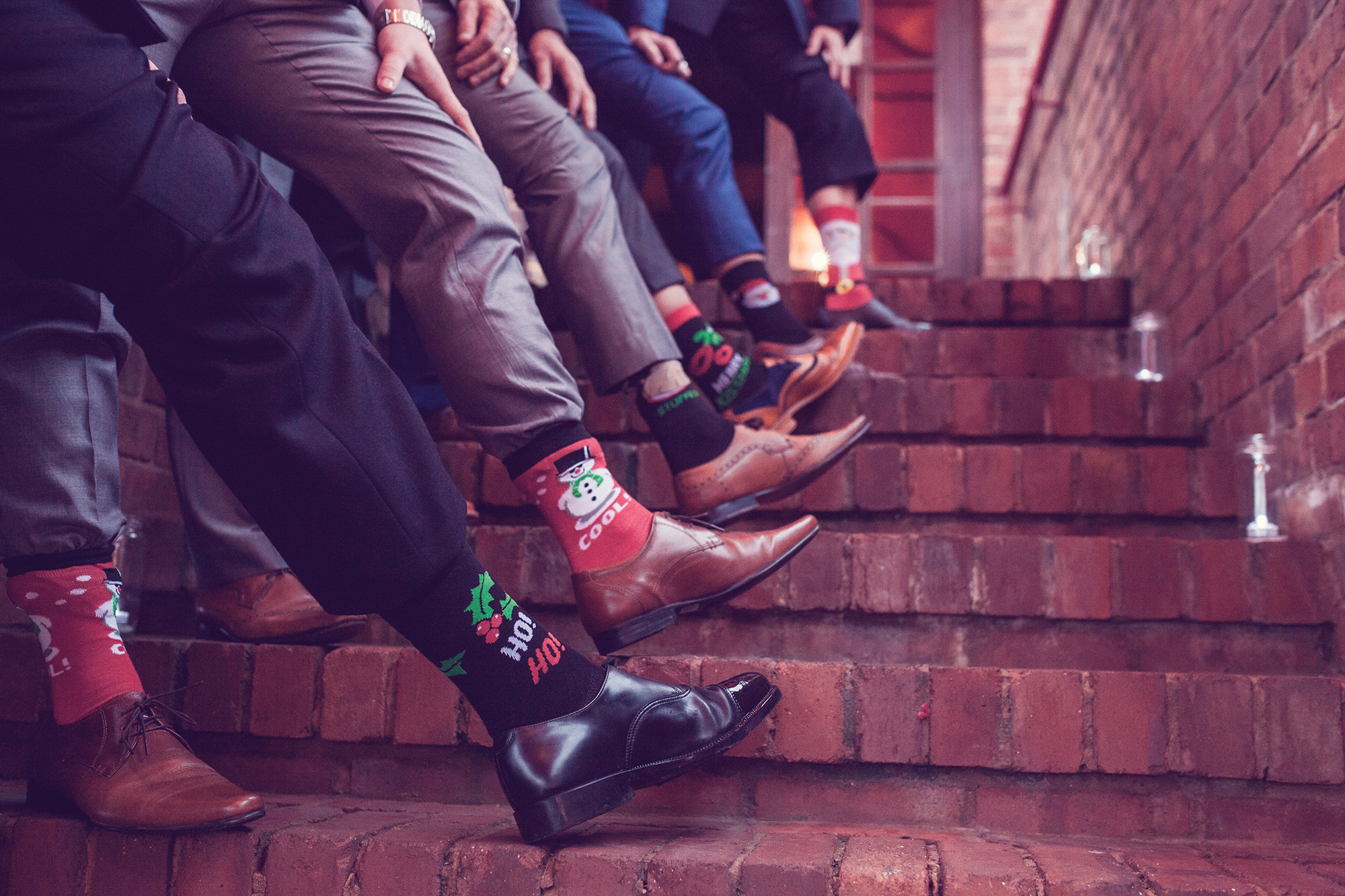 The groomsmen got into the Christmas spirit, wearing festive socks.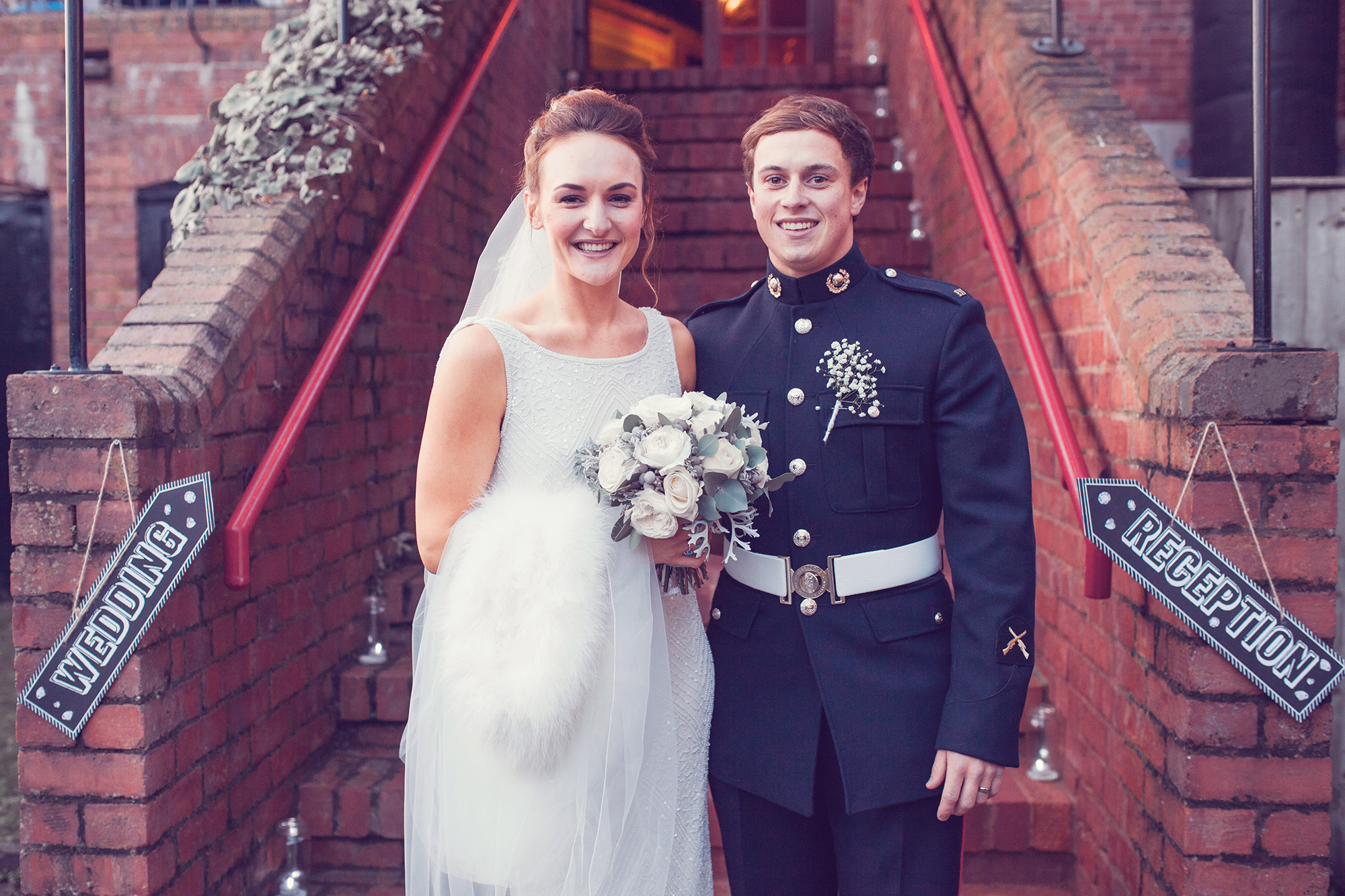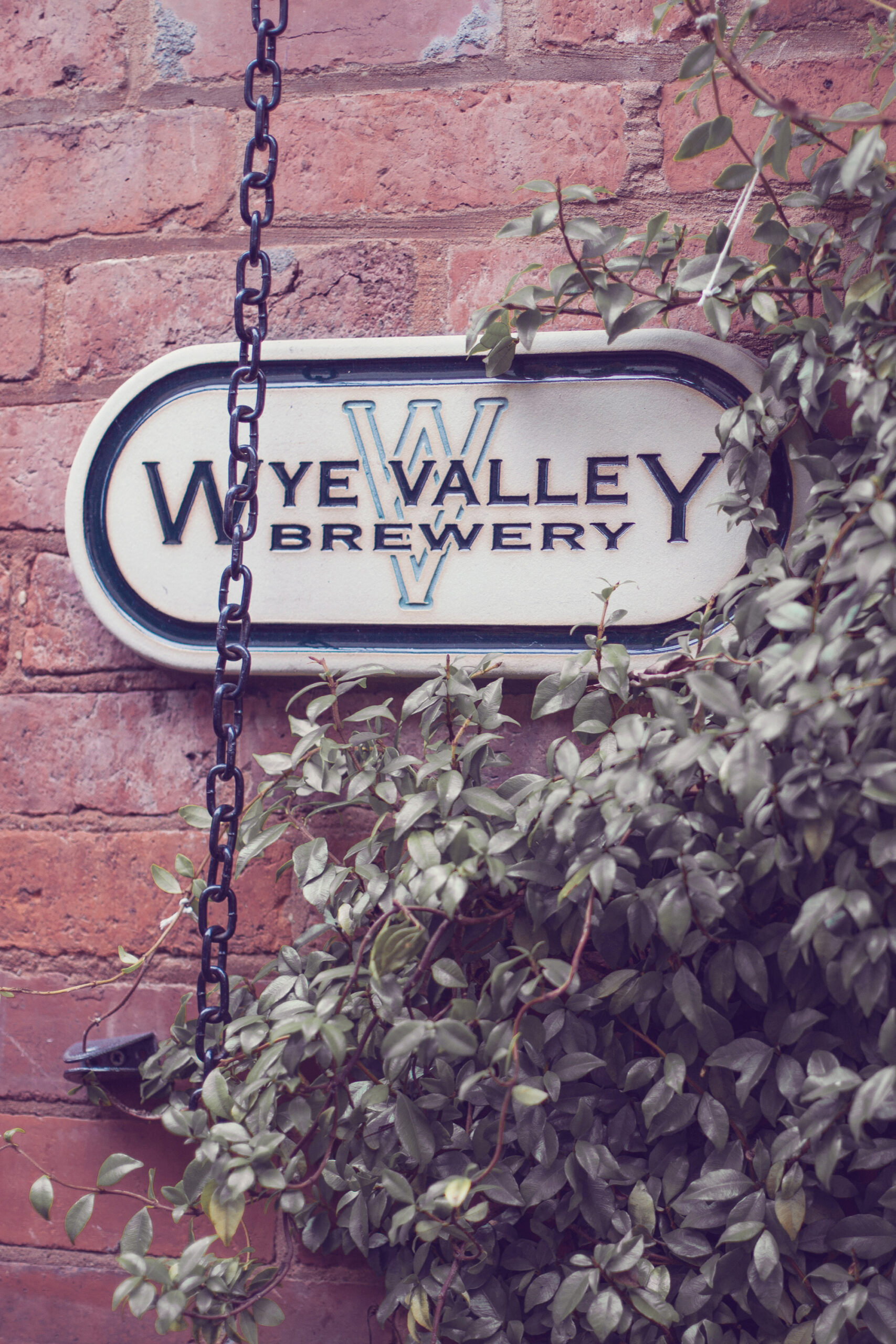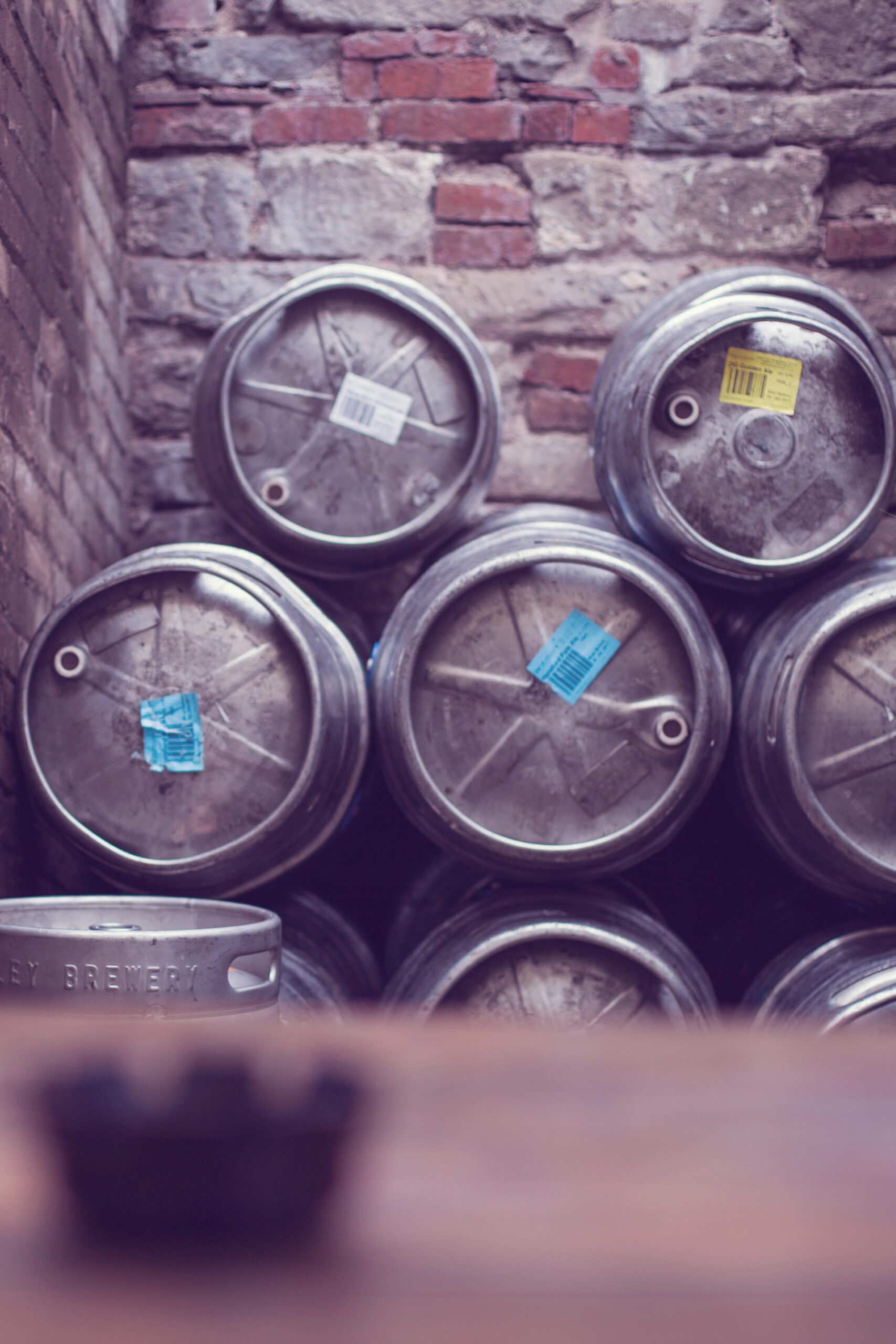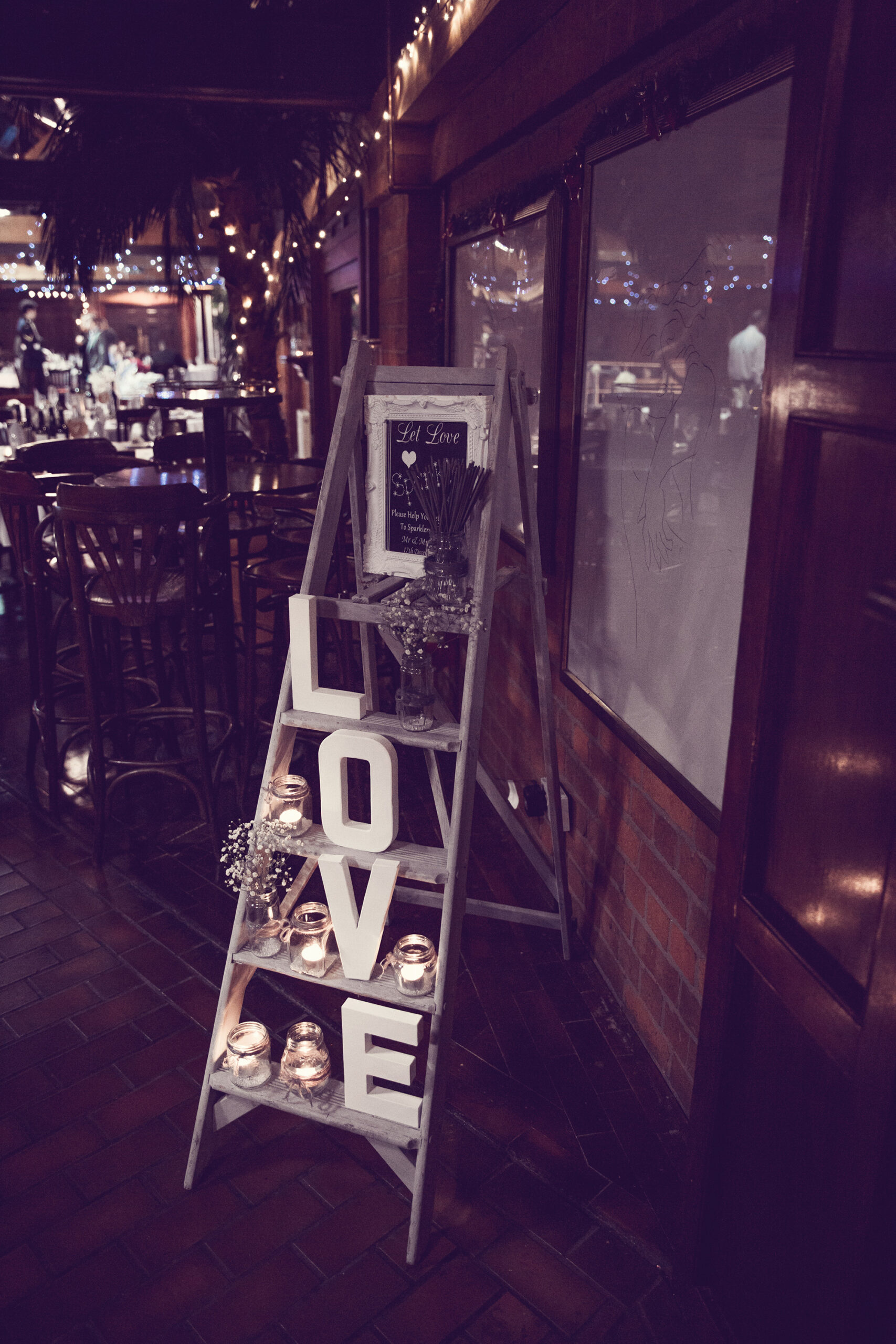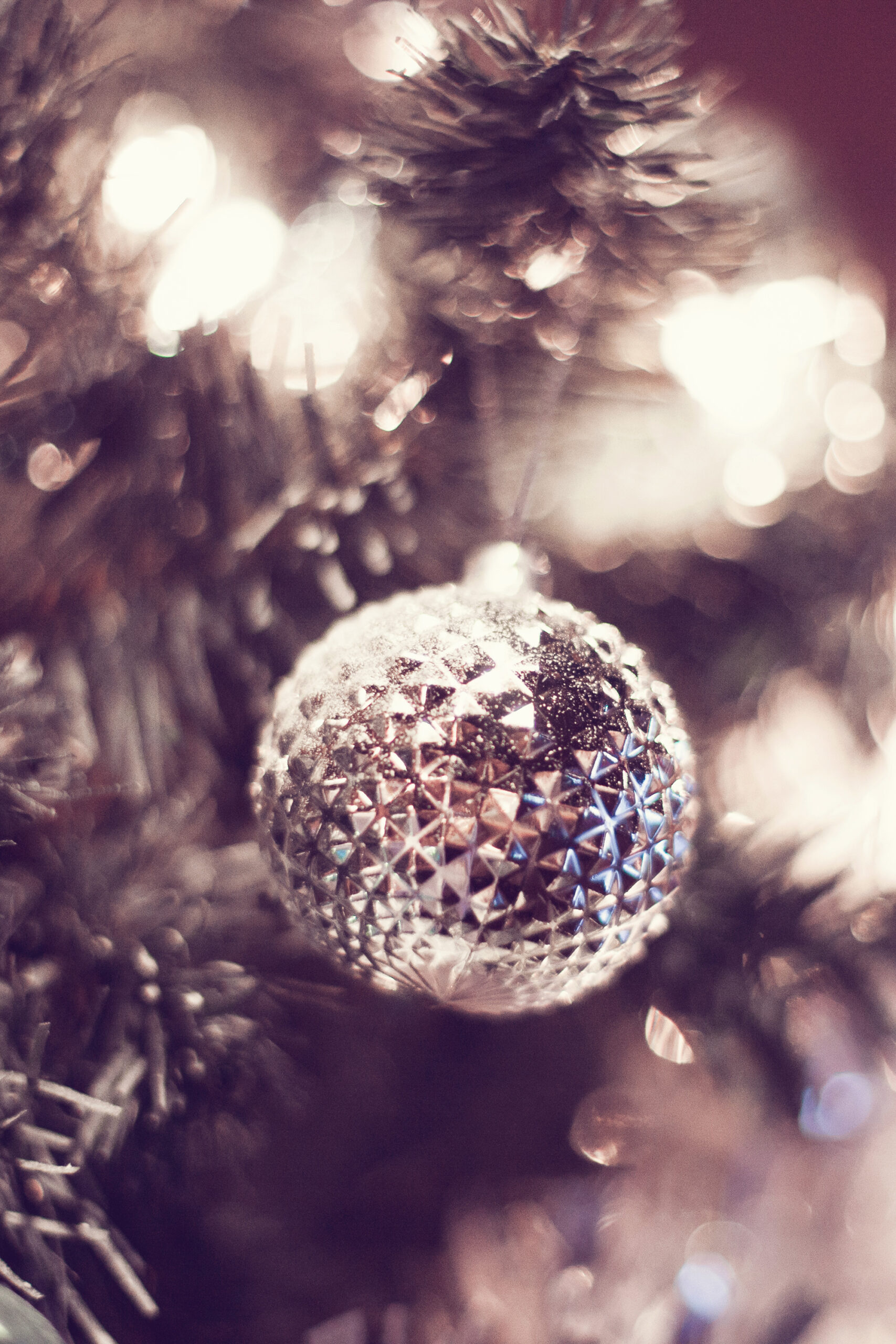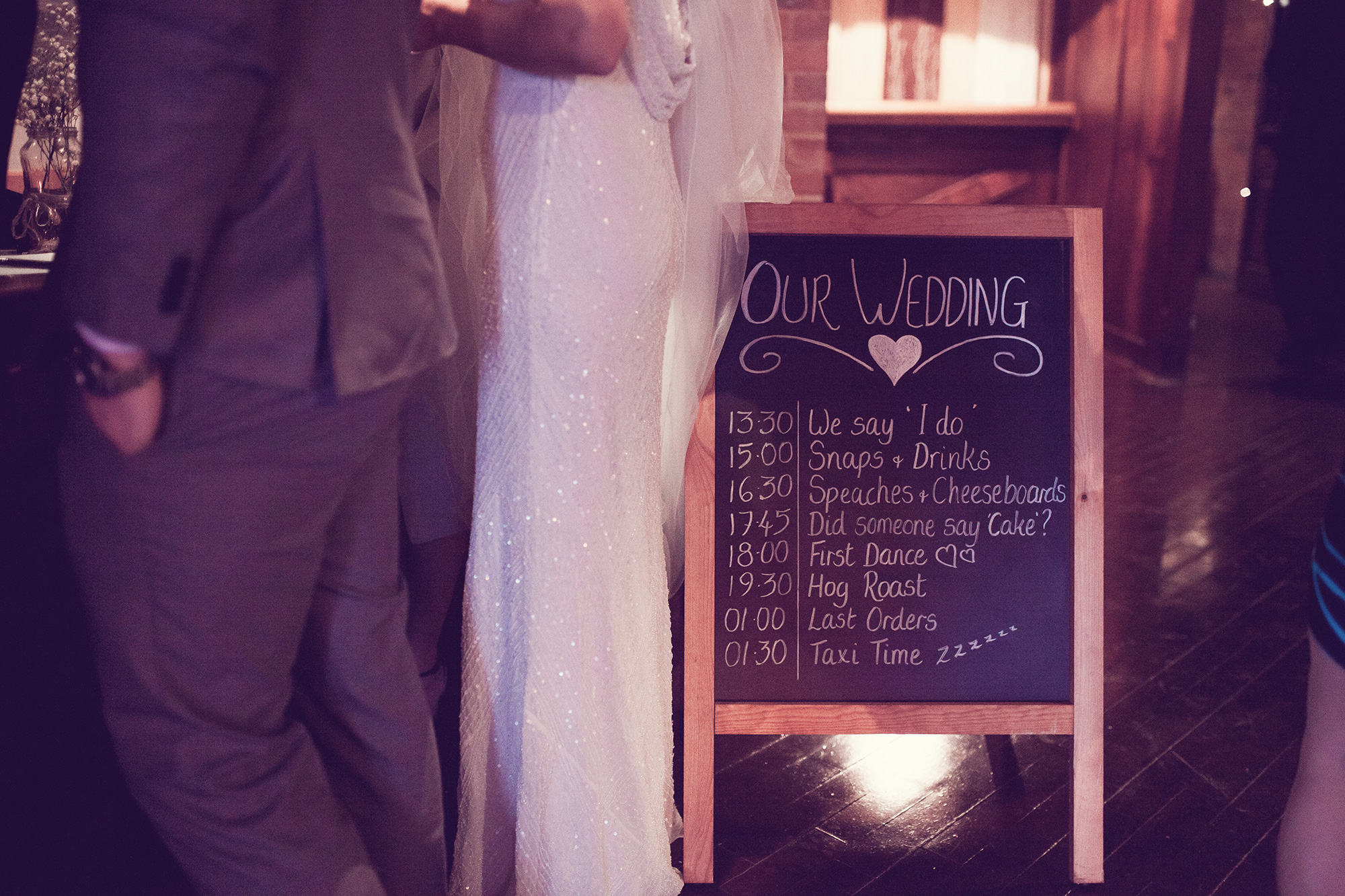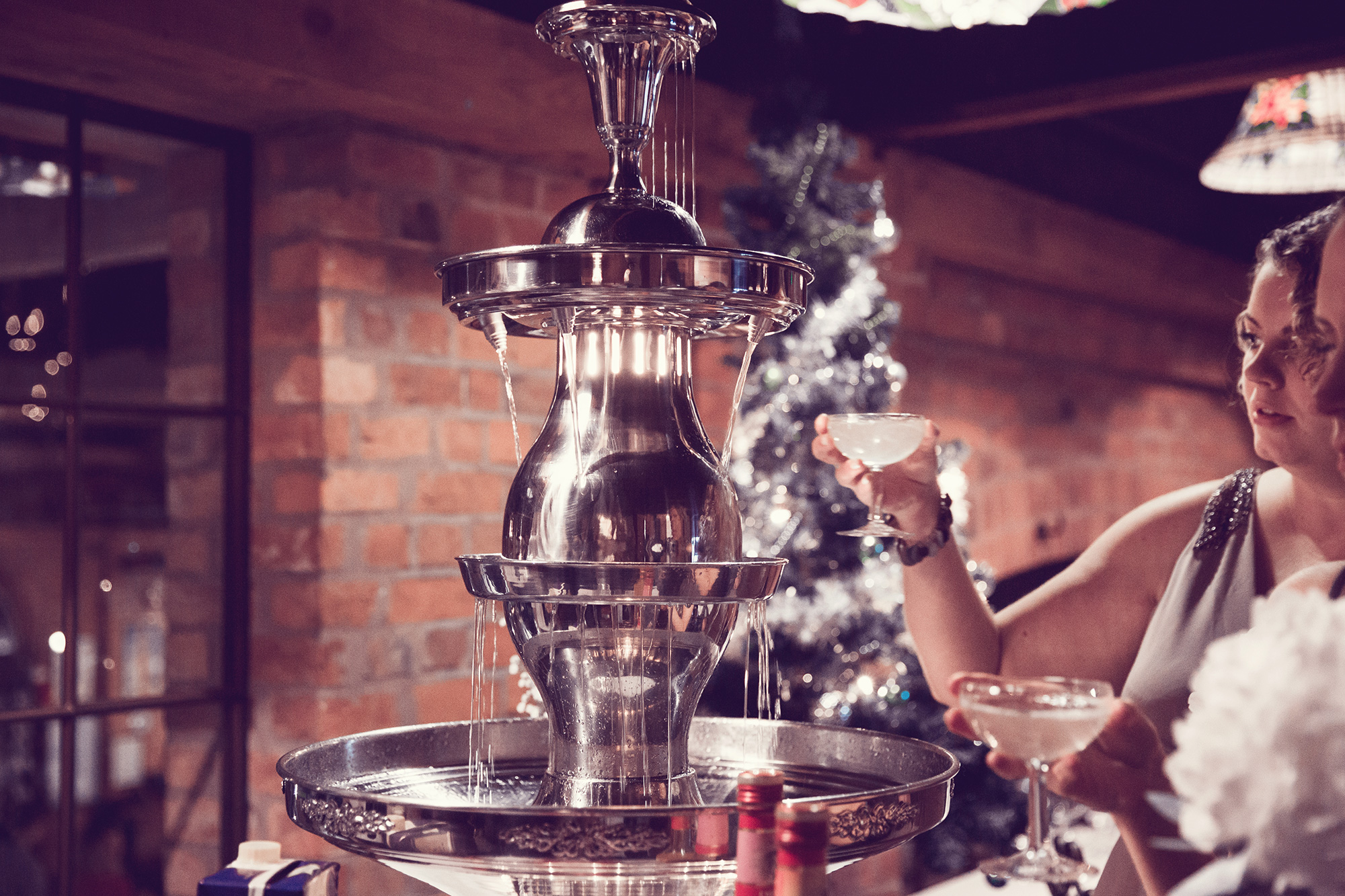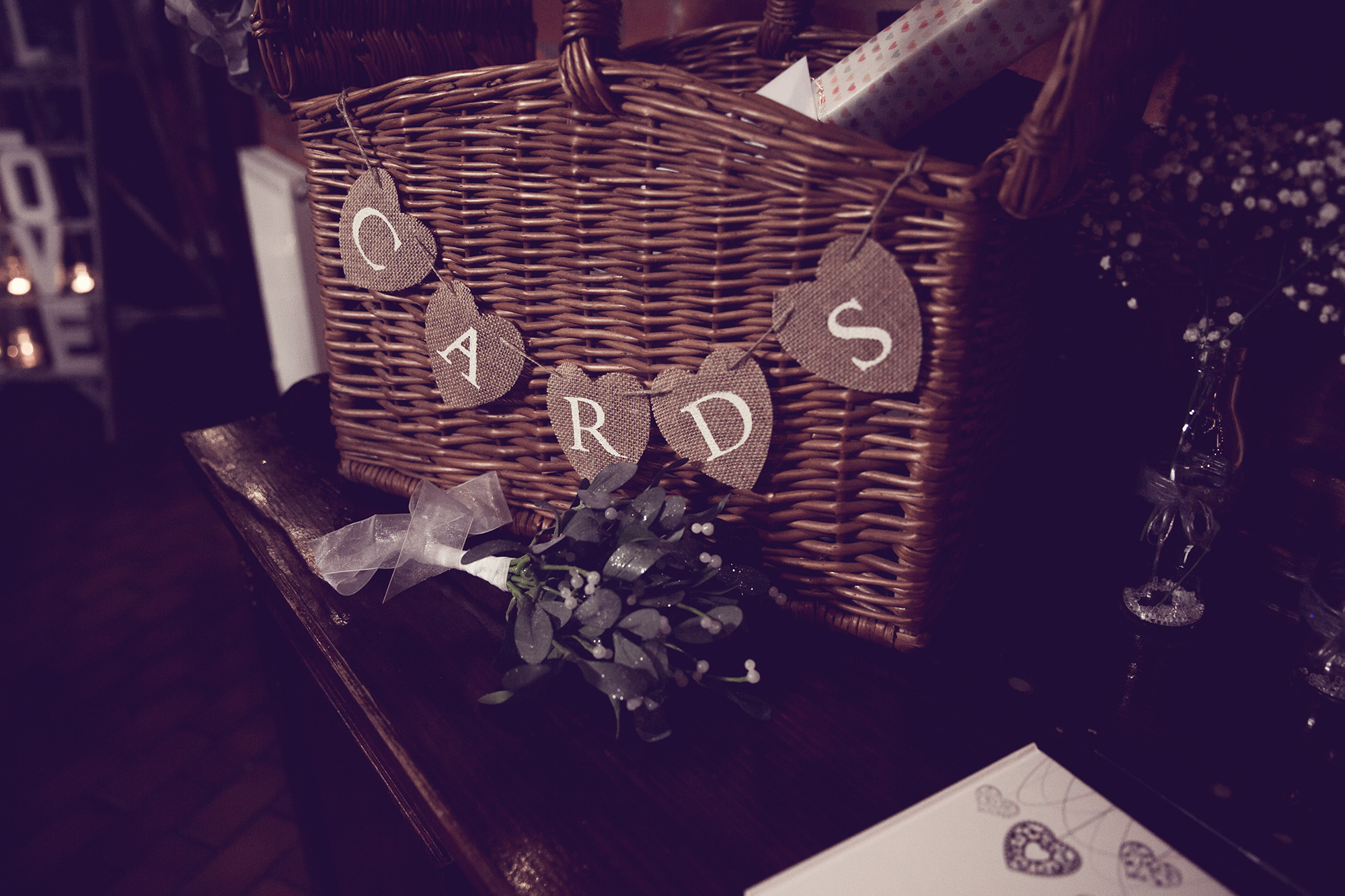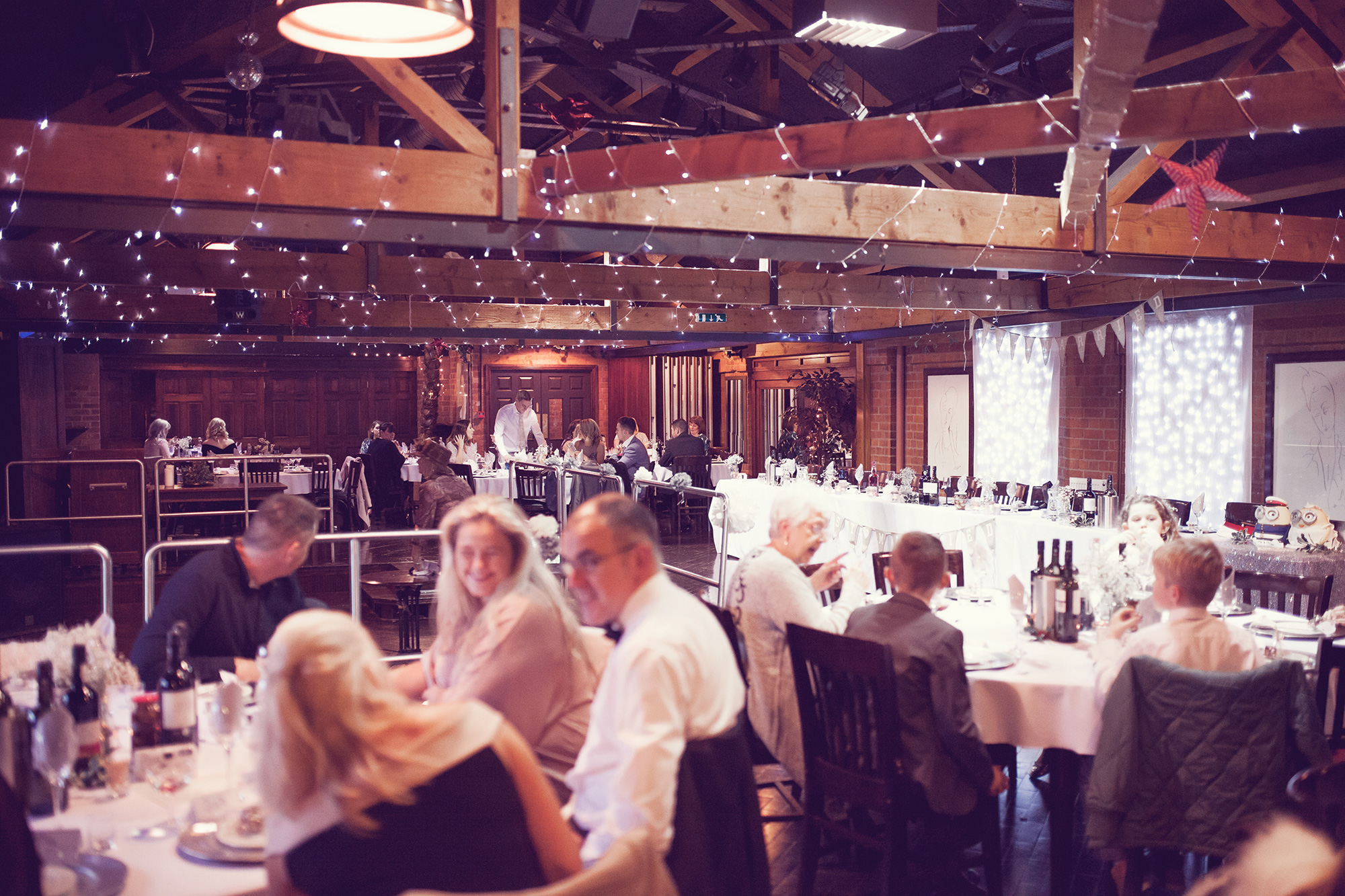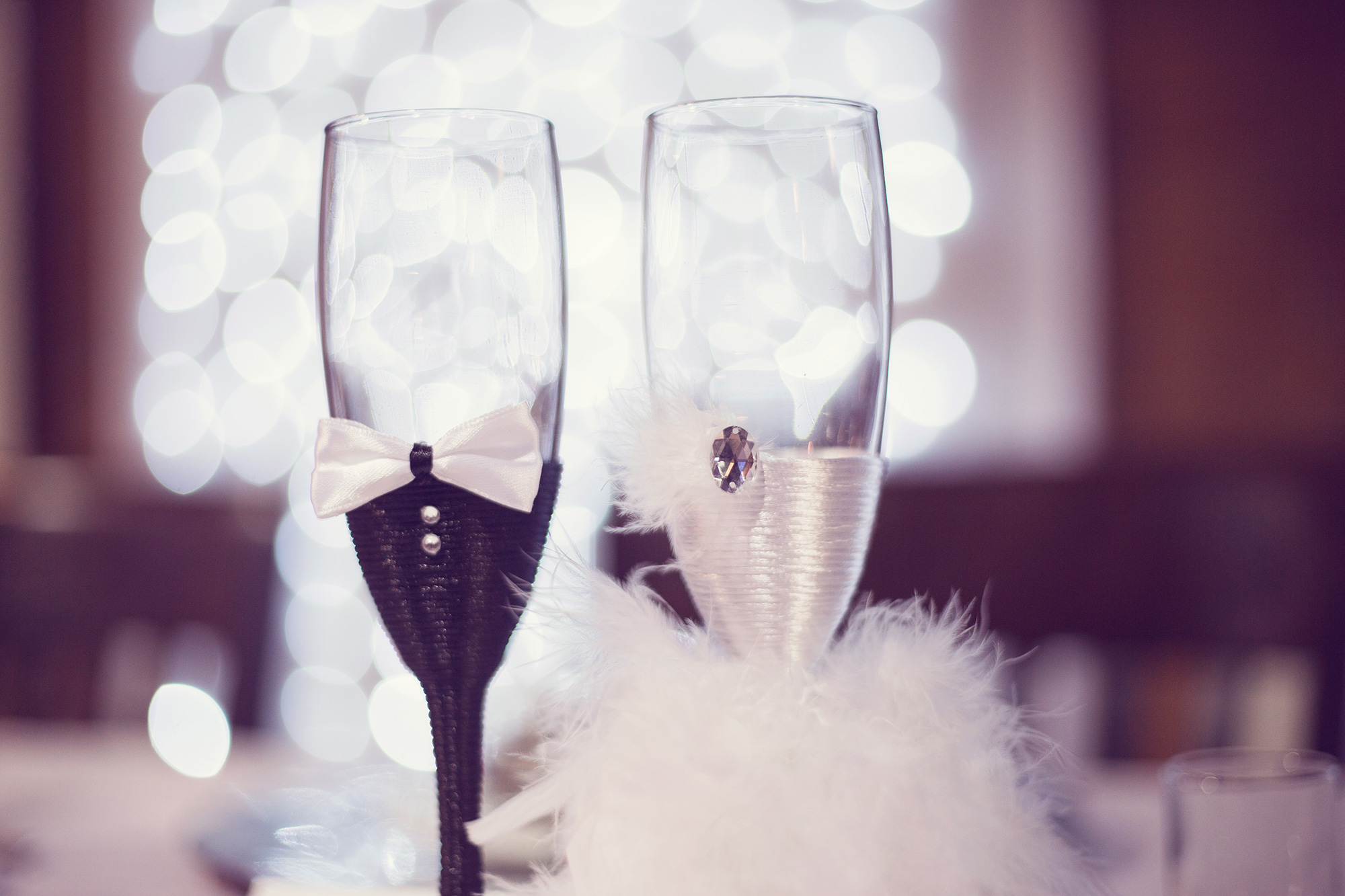 A special Mr and Mrs touch for the bride and groom's champagne classes!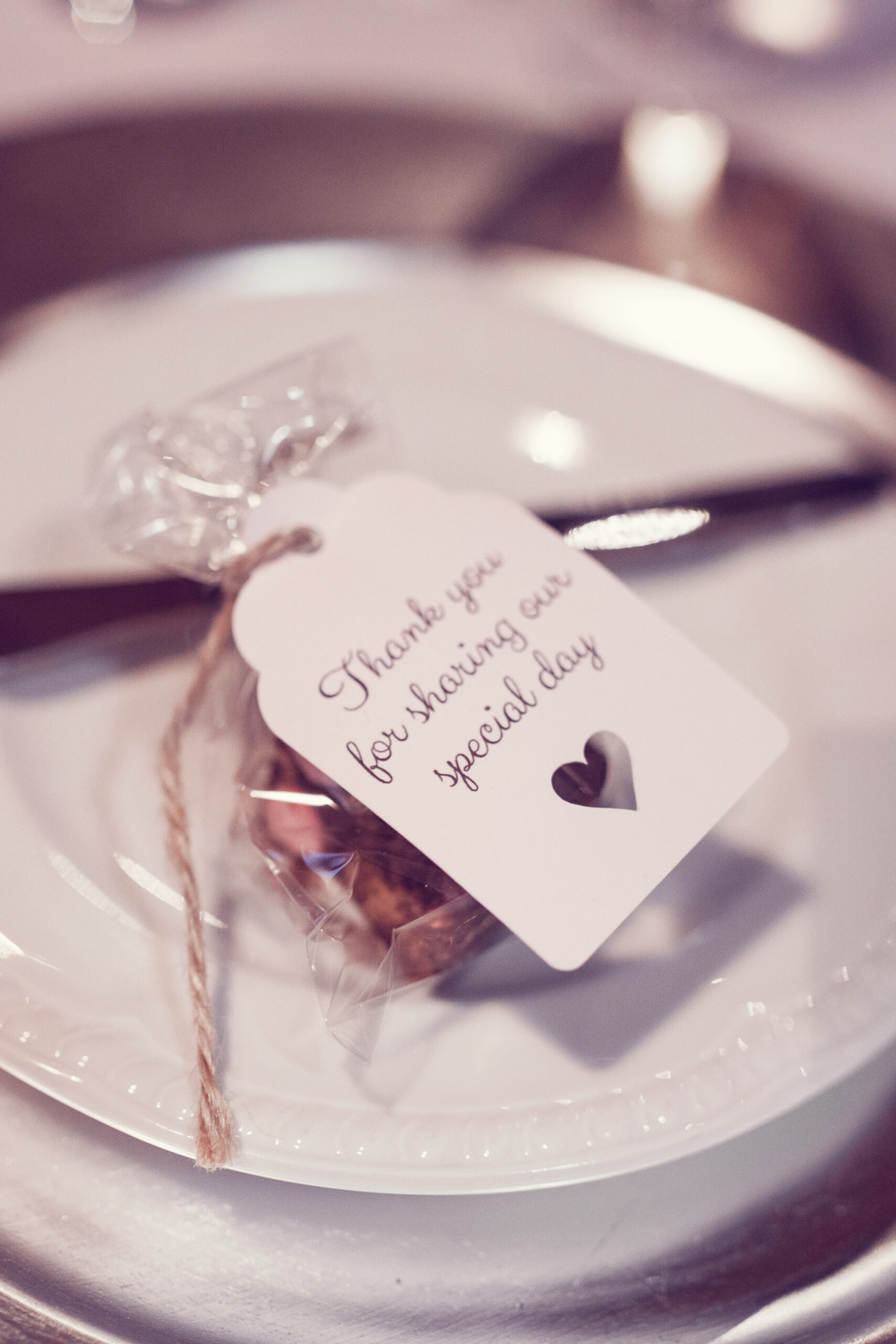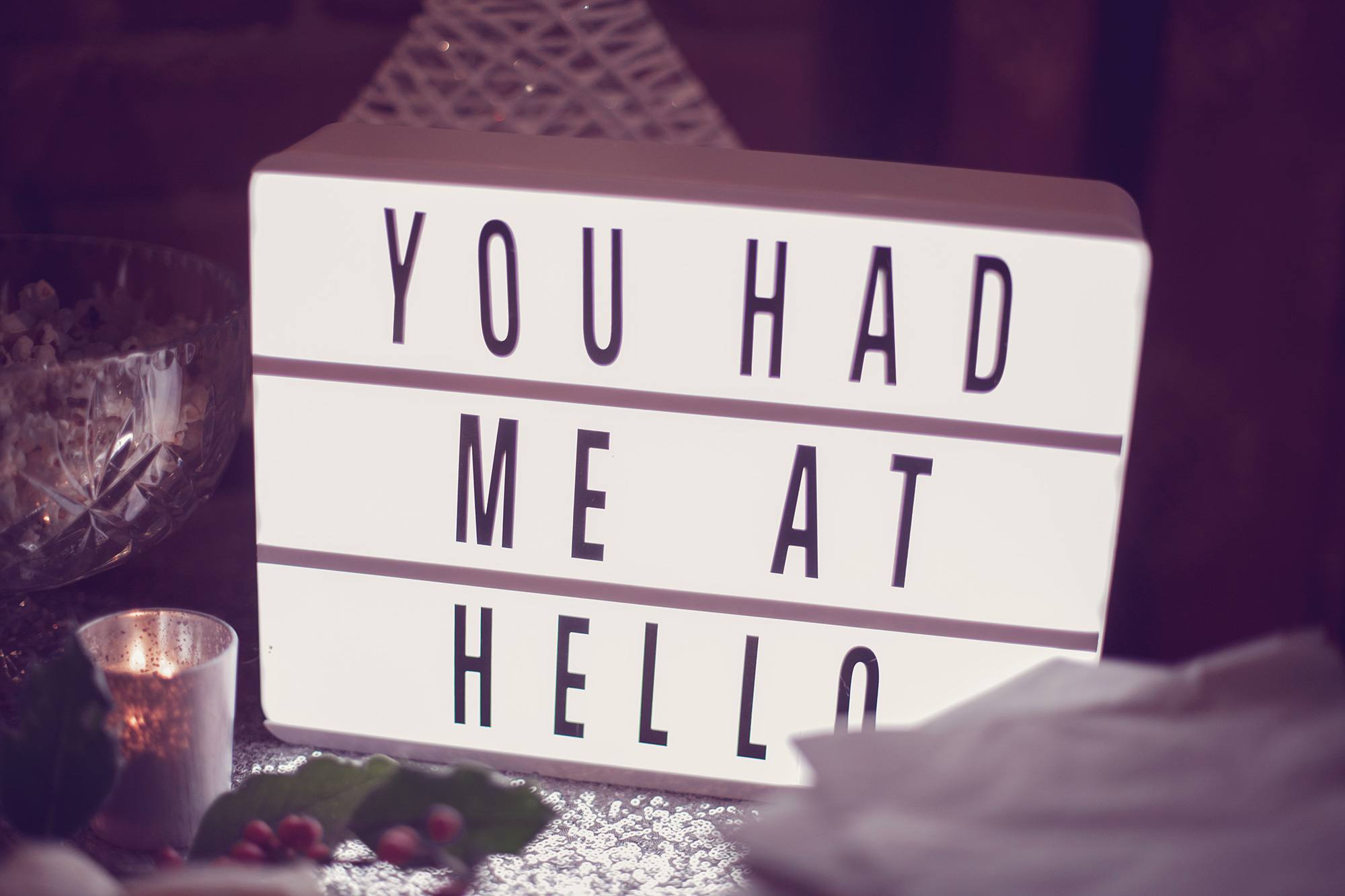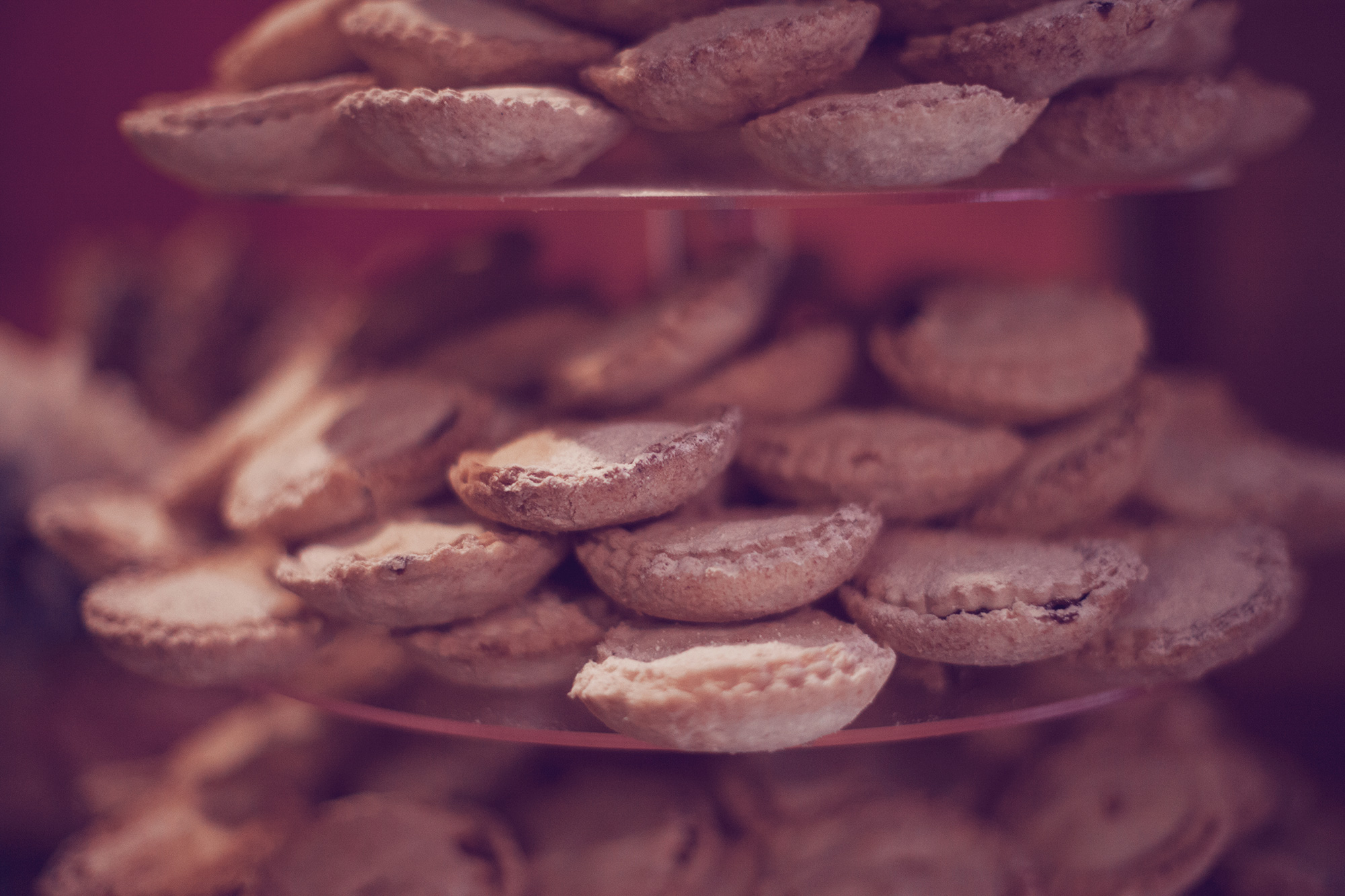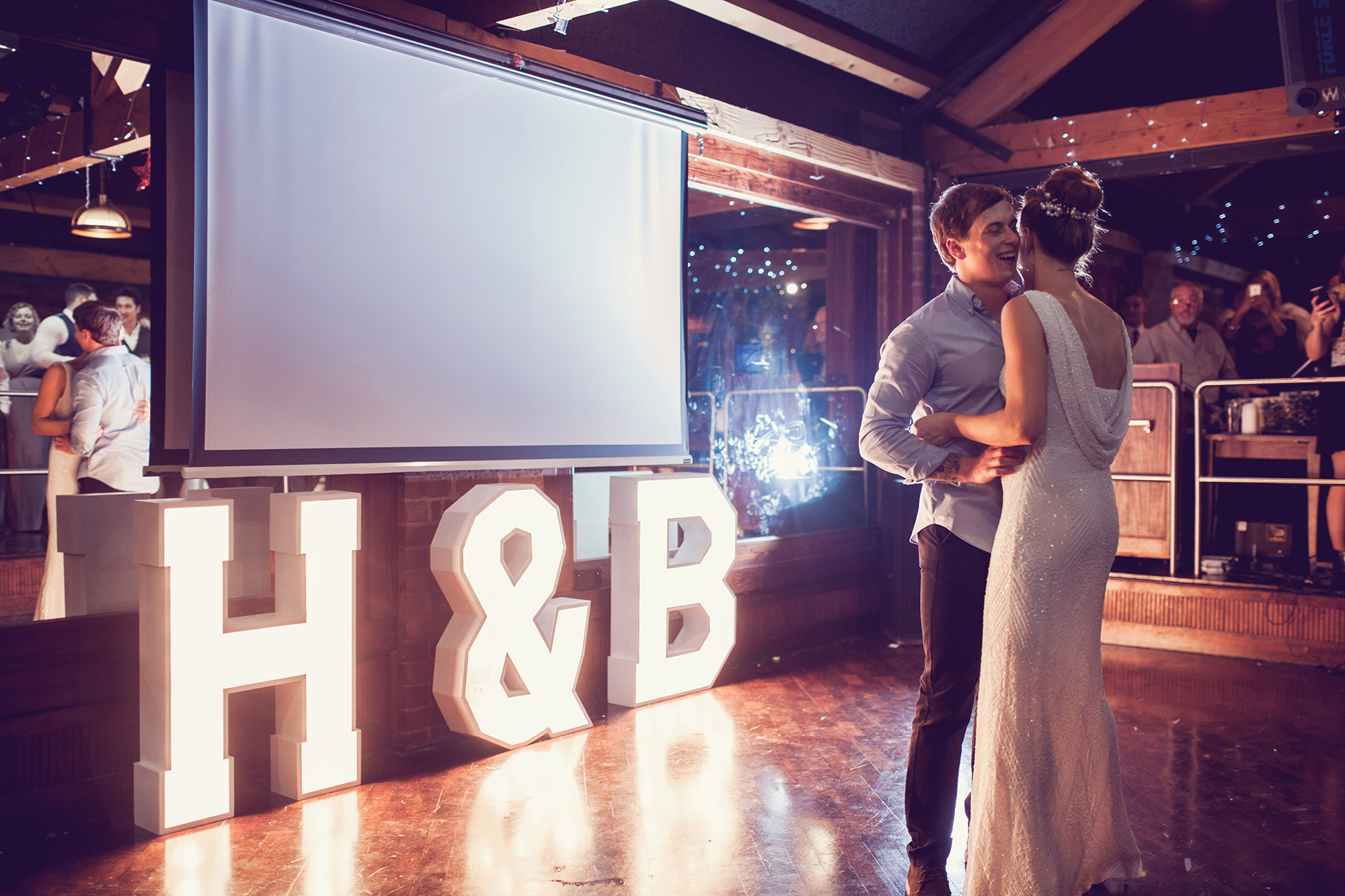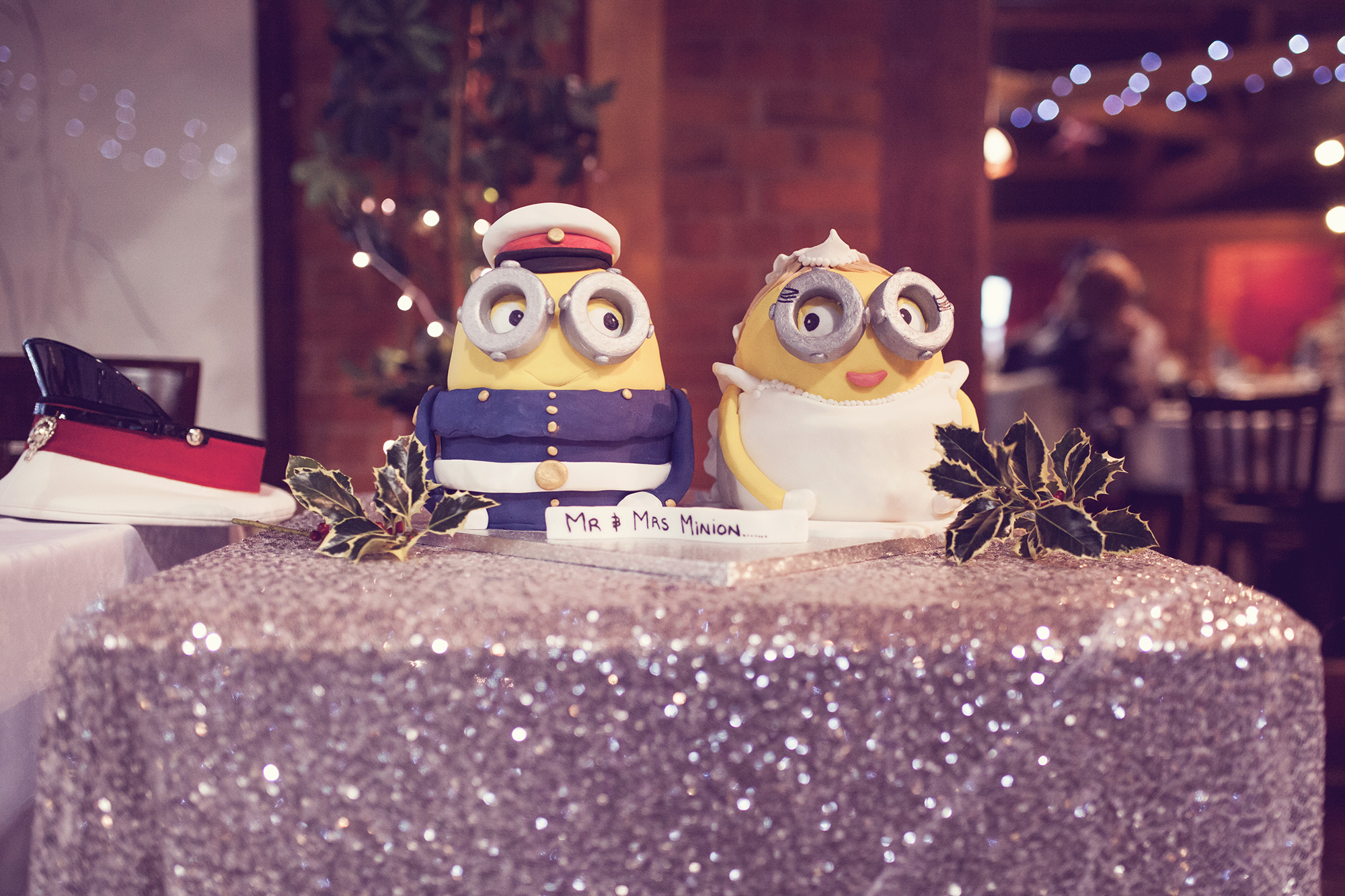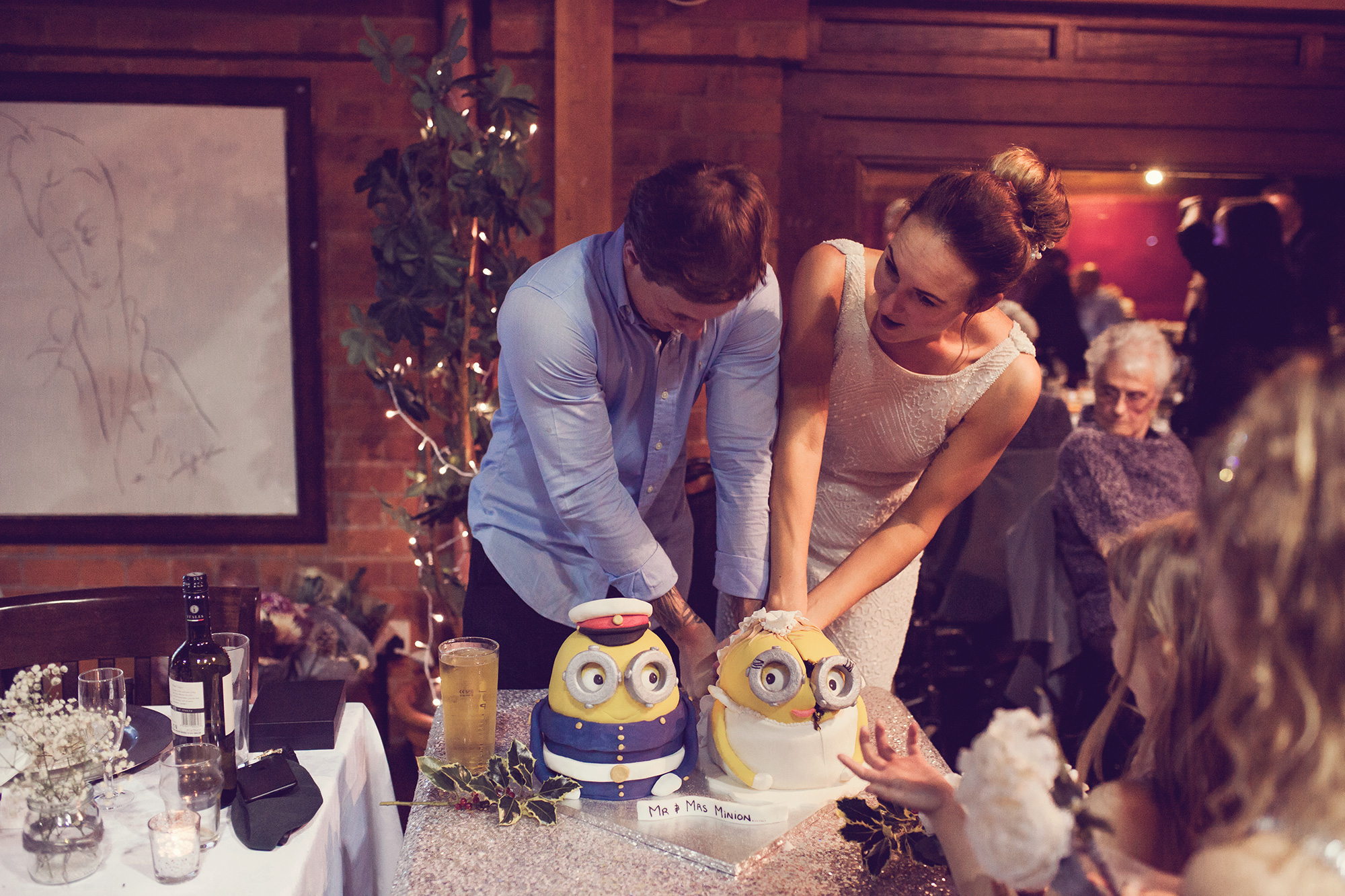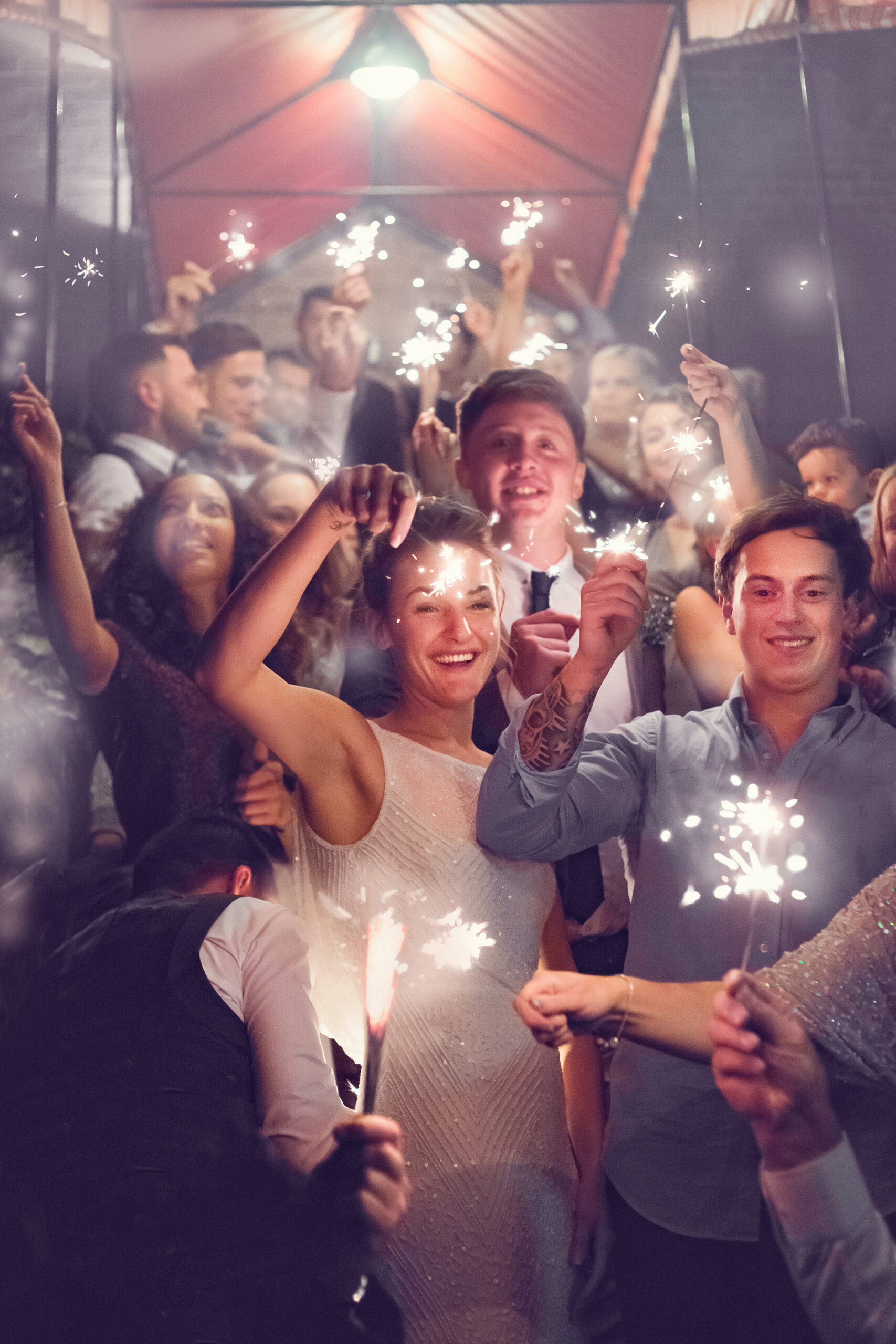 "We wouldn't change anything about our day. Just by looking at the photographs you can see how much fun had and how talented Natasha is," Hannah says of the day and their photographer.