Abi and Ben aren't always the most traditional couple, and this shone through at their relaxed joyful wedding in Plymouth.
Their engagement, too, didn't follow the norm. "We are proud to say that we decided to get married together," Abi explains.
"There wasn't an elaborate one knee moment, instead we created a wedding announcement film in St Ives. For us it was the perfect way to share our news with the big wide world (and our mums)."
Their relaxed joyful wedding on September 30, 2019 was the first for Ocean Studios, Royal William Yard, which is primarily an art gallery.
"The whole of Royal William Yard is made up of old Navy buildings and Ocean Studios just had the right feel, both historical and industrial," Abi says.
As the creative duo behind award-winning design company Dearly Beloved, bringing their vision to life came easily.
"In terms of colour scheme, we weren't worried about things 'matching' but wanted to blend colours and styles that were right for the spaces we were in," the bride explains.
"We had lots of different golds, yellows, coppers and oranges with touches of pink and red and blue as an accent colour.
Abi says she and Ben look back on their relaxed joyful wedding with big smiles.
"At the end of the day, a wedding is a celebration of you both and both your lives coming together," she says.
"Embrace the traditions you love and ditch the ones you don't and, above all else, have fun."
Photos courtesy of Freckle Photography.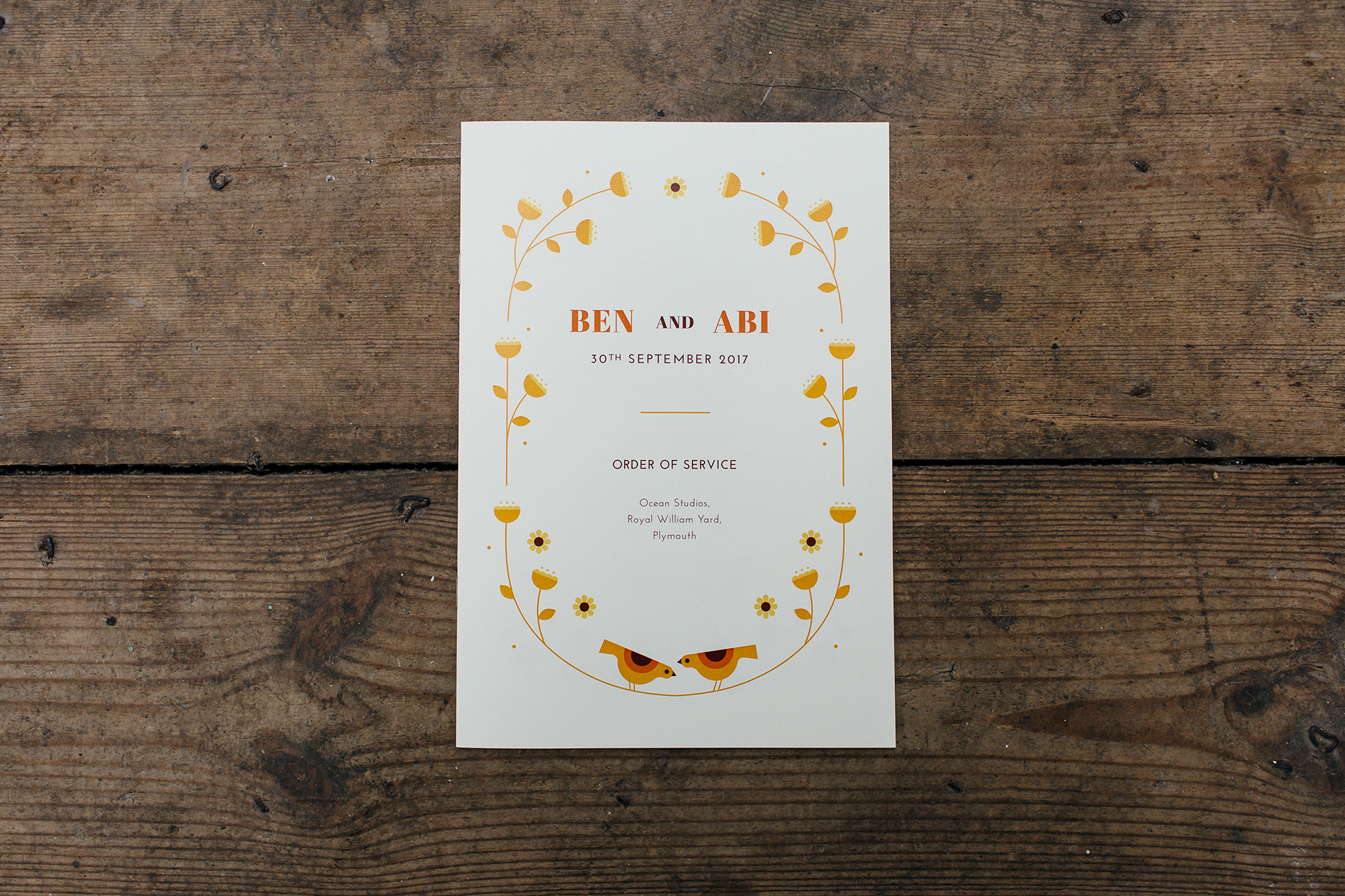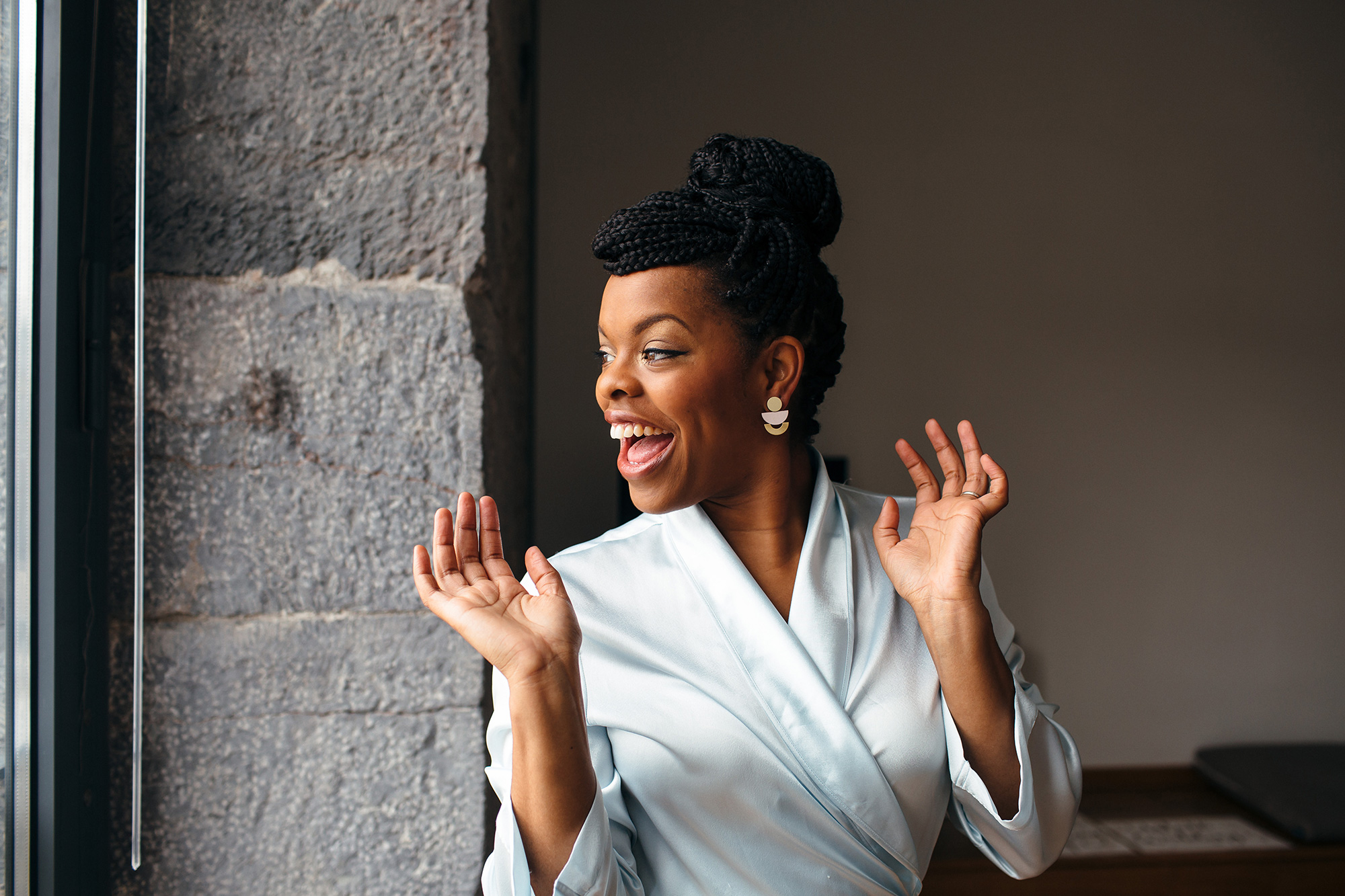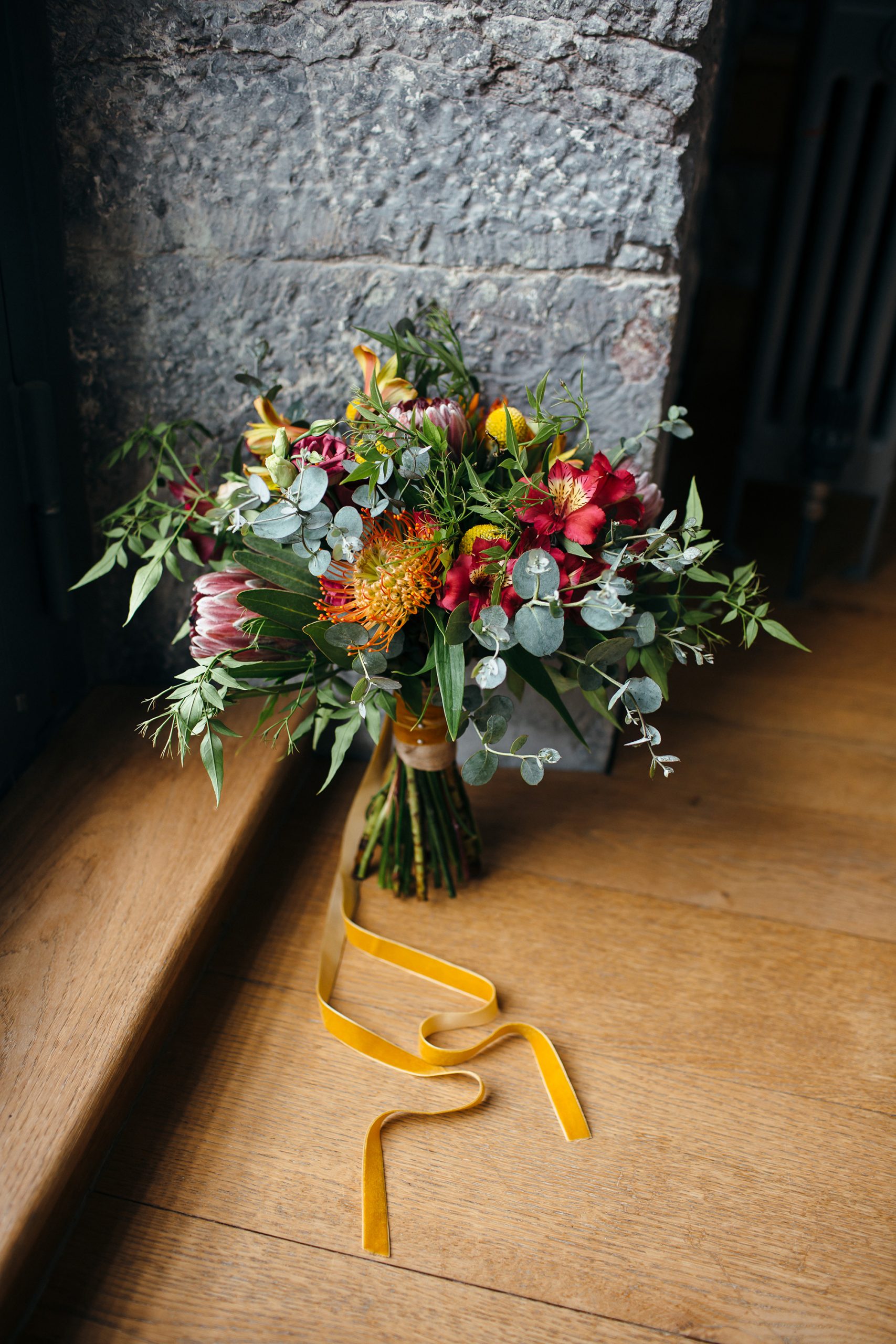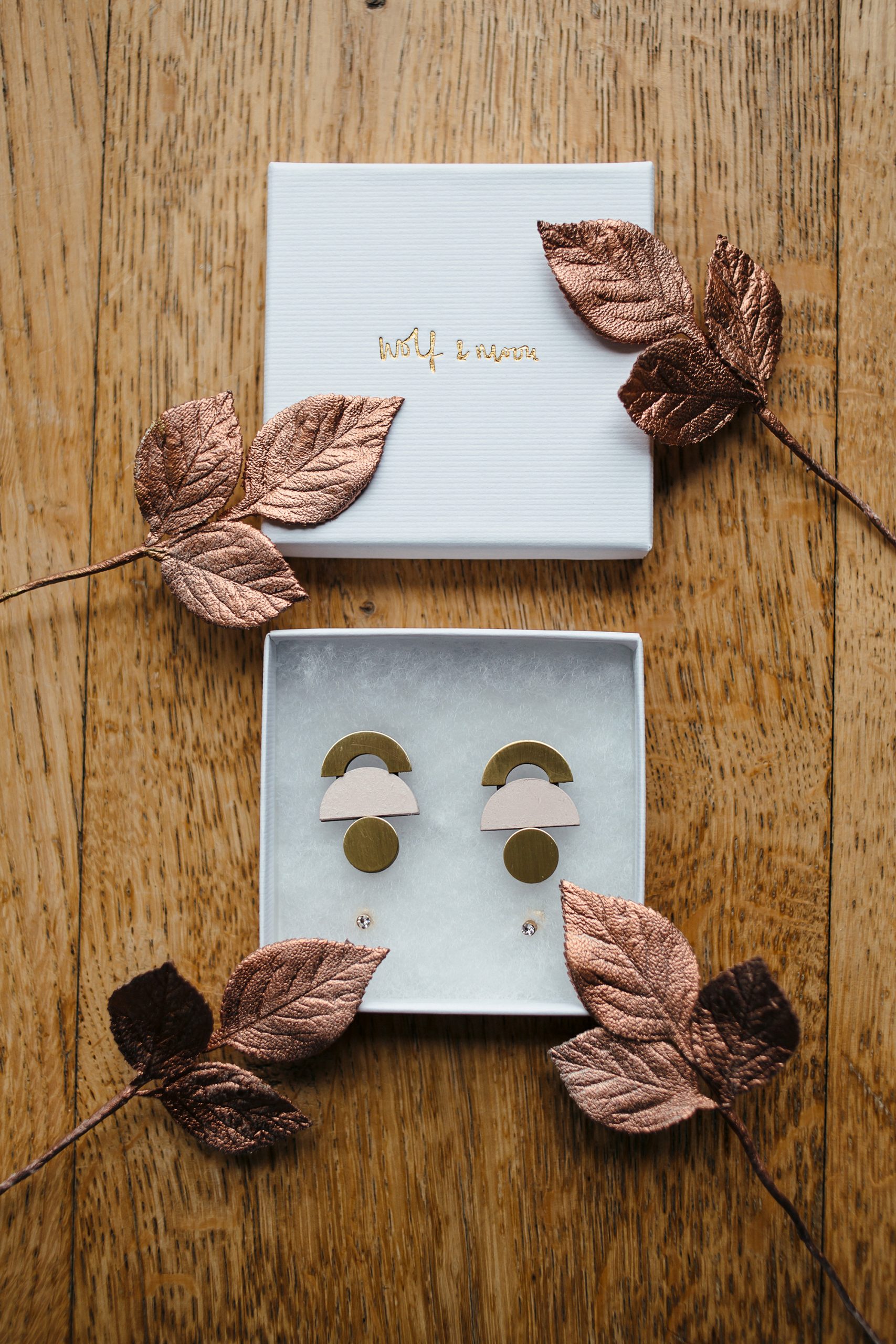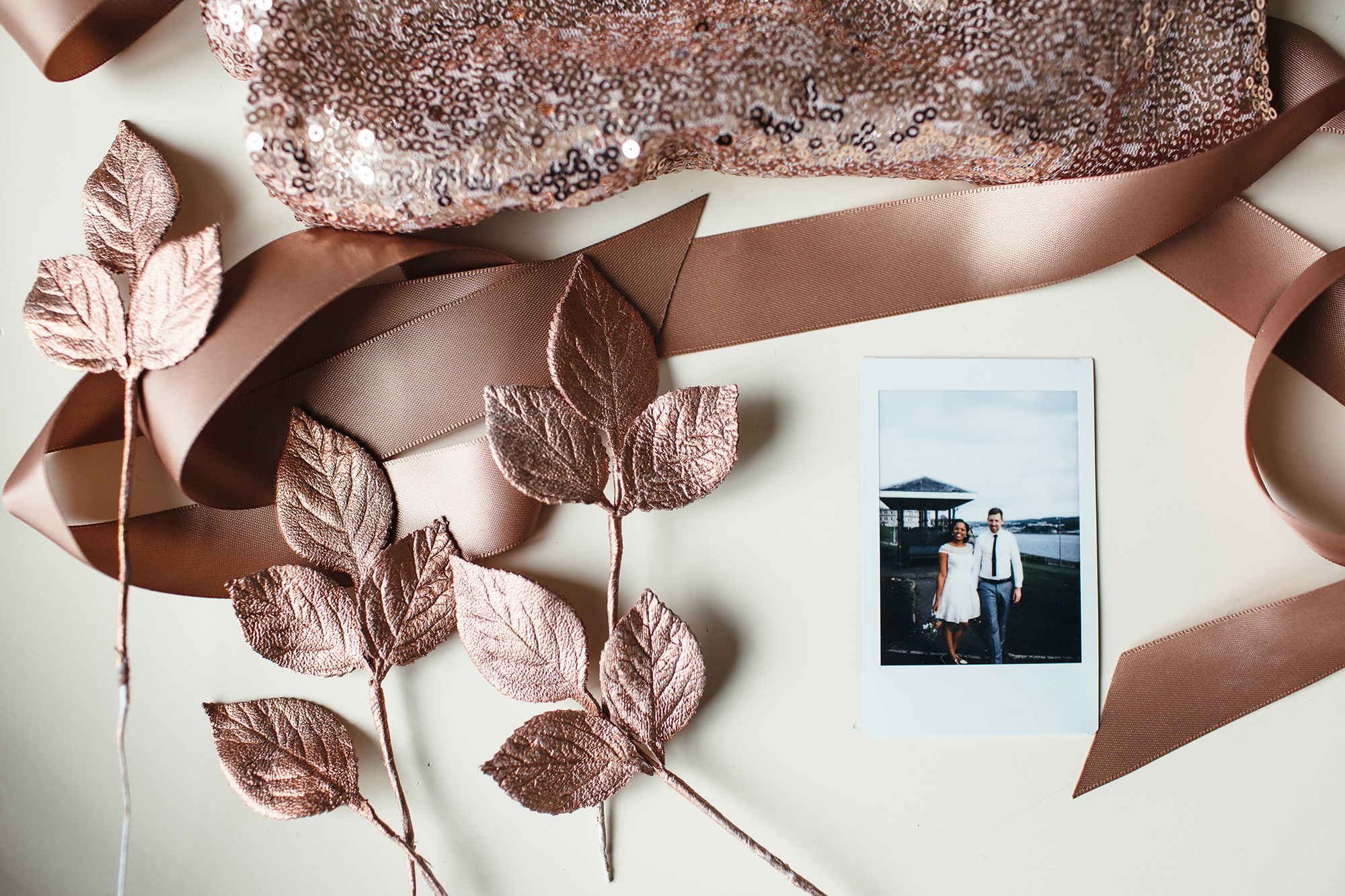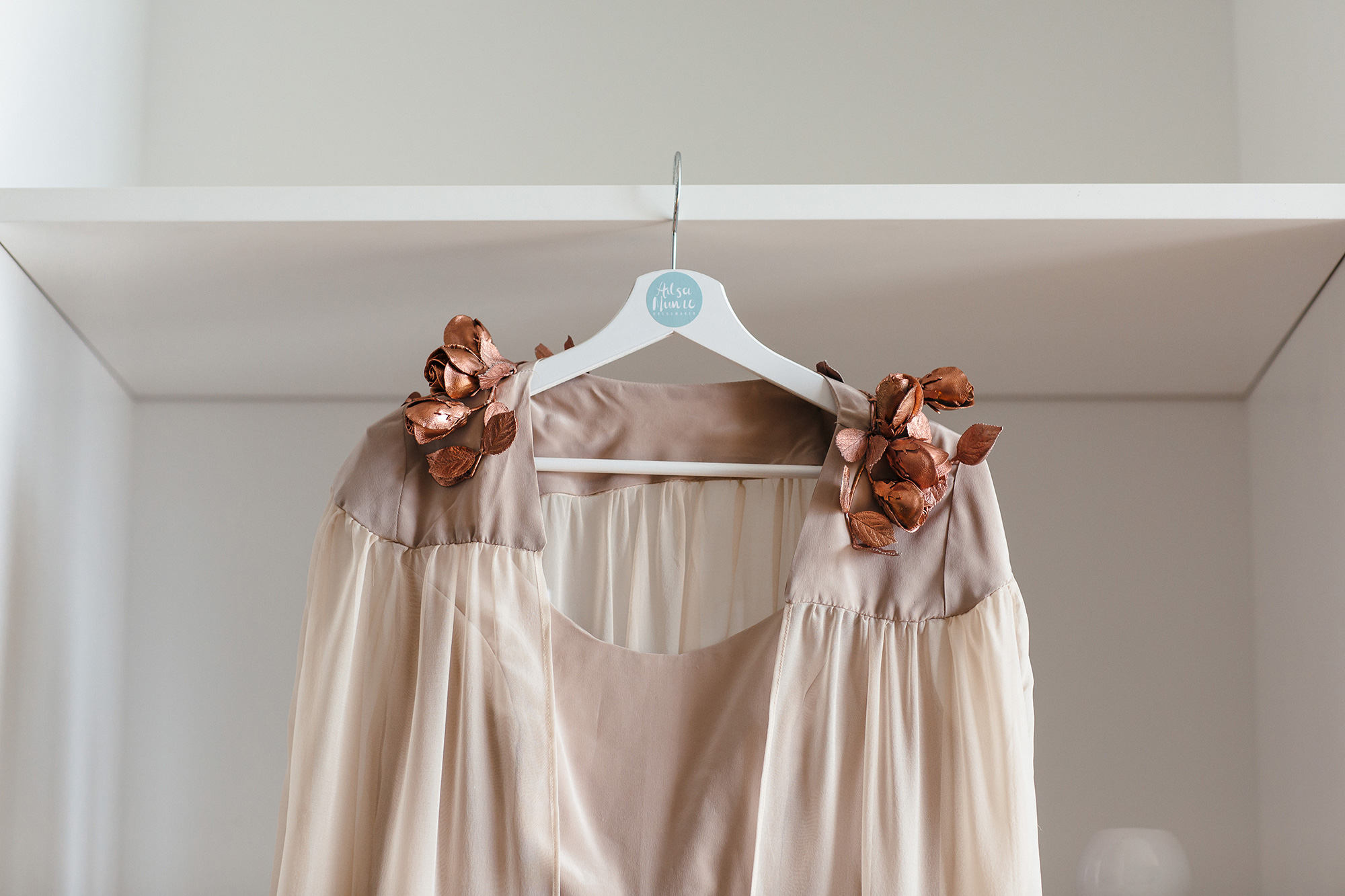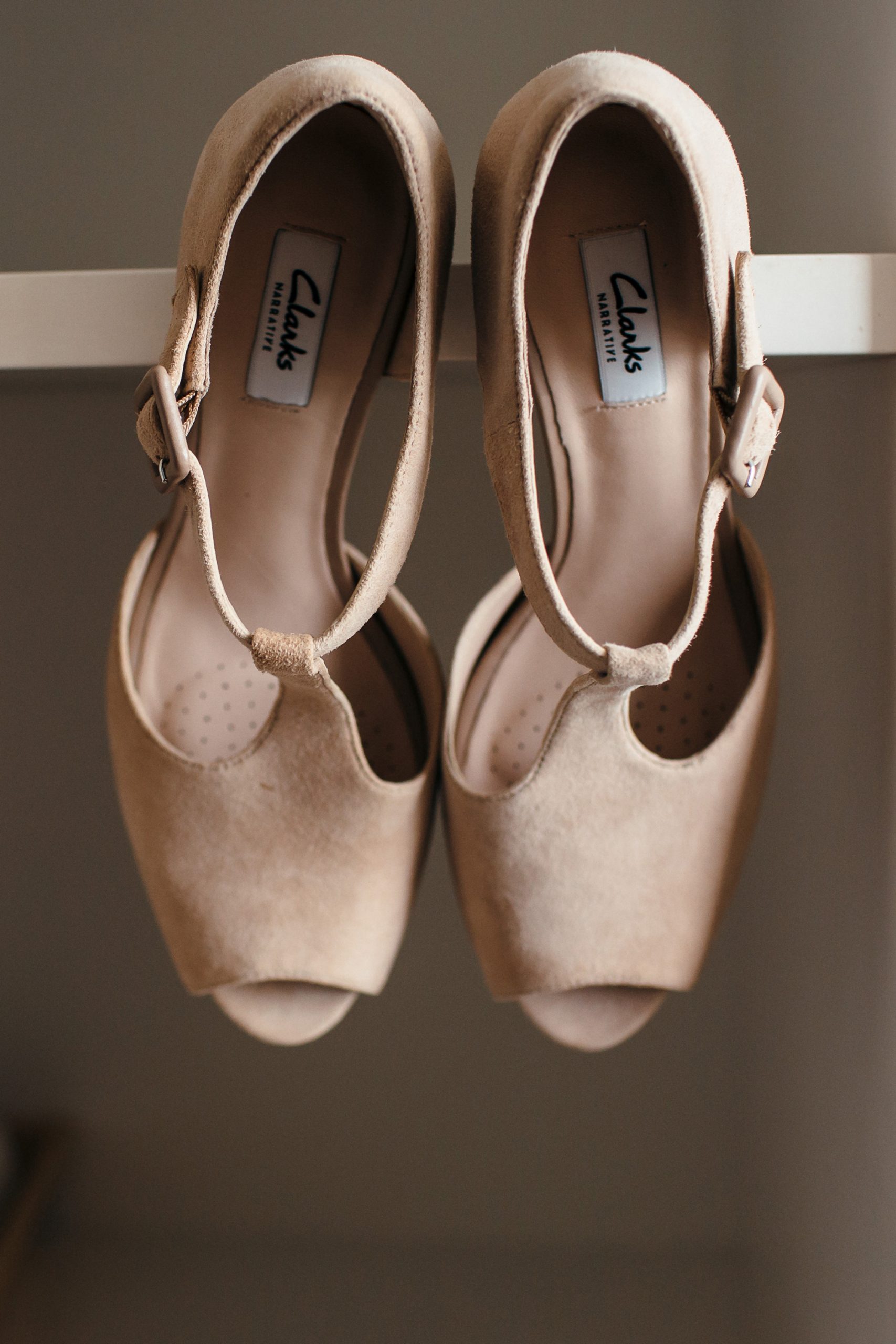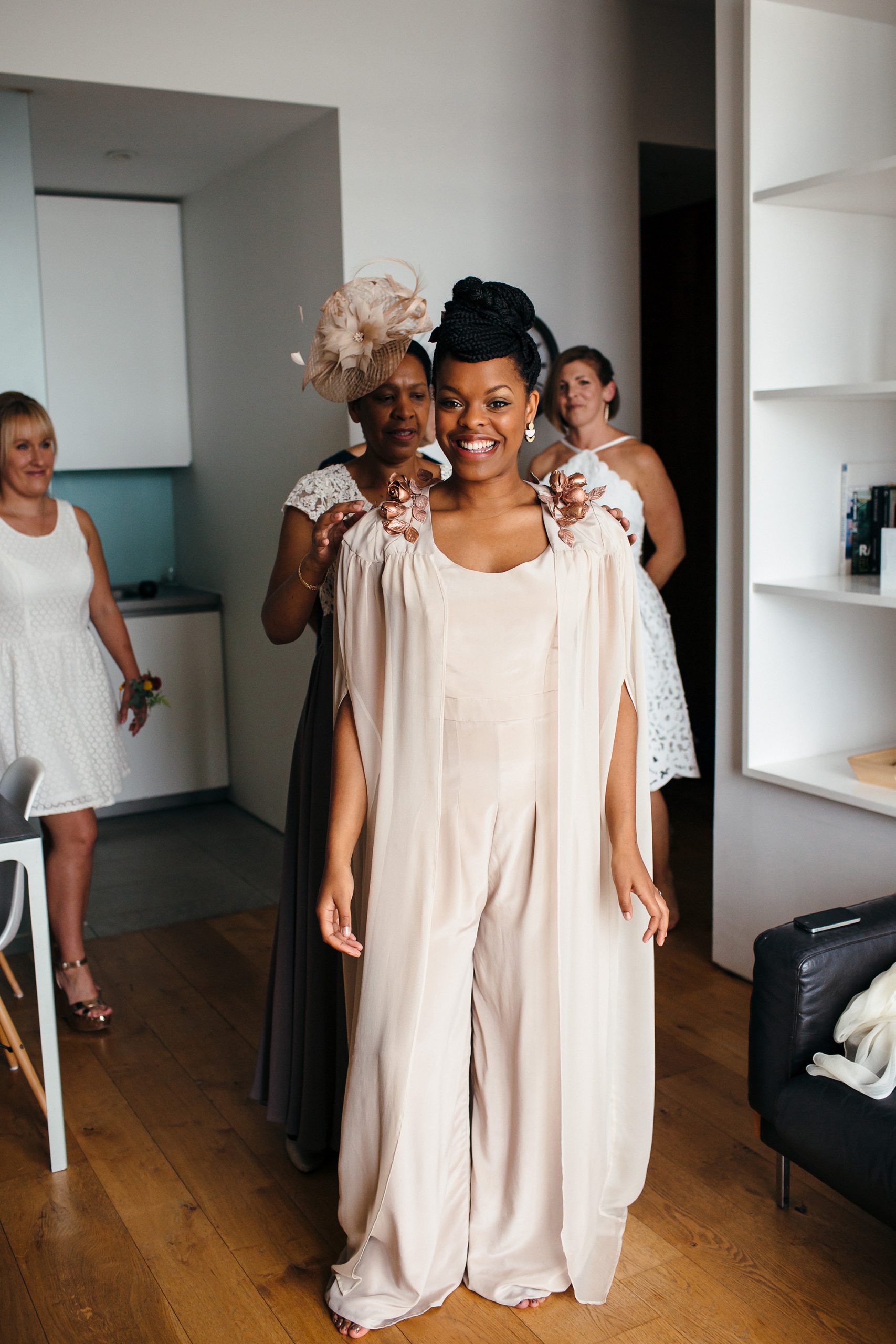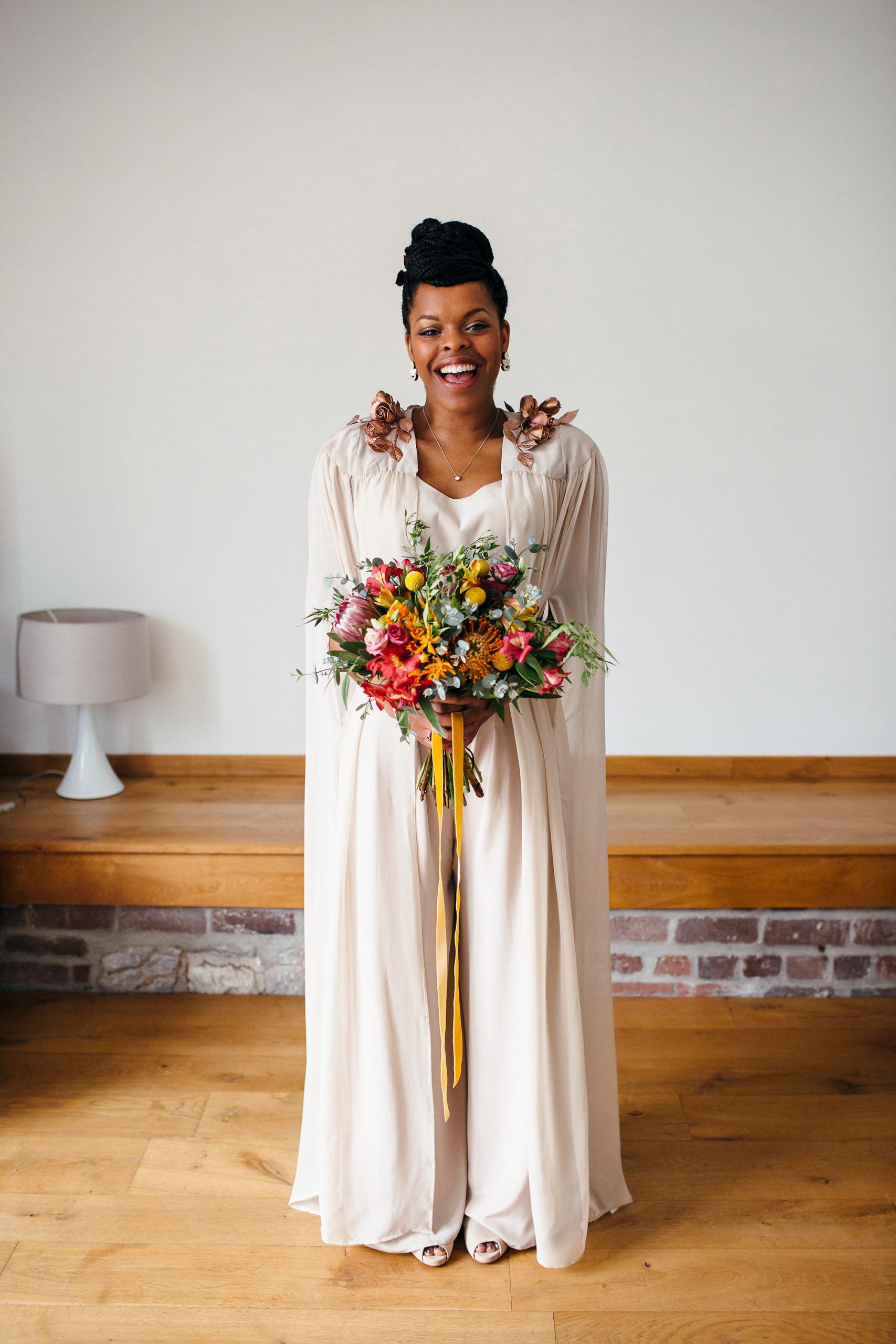 "I knew two things before I even tried anything on – that a traditional white dress just wouldn't feel right and that I wanted a cape!" Abi says. "I wanted to be comfortable but still like the sassiest version of myself," she says of her custom-made jumpsuit. In the evening she slipped into a rose gold sequin dress.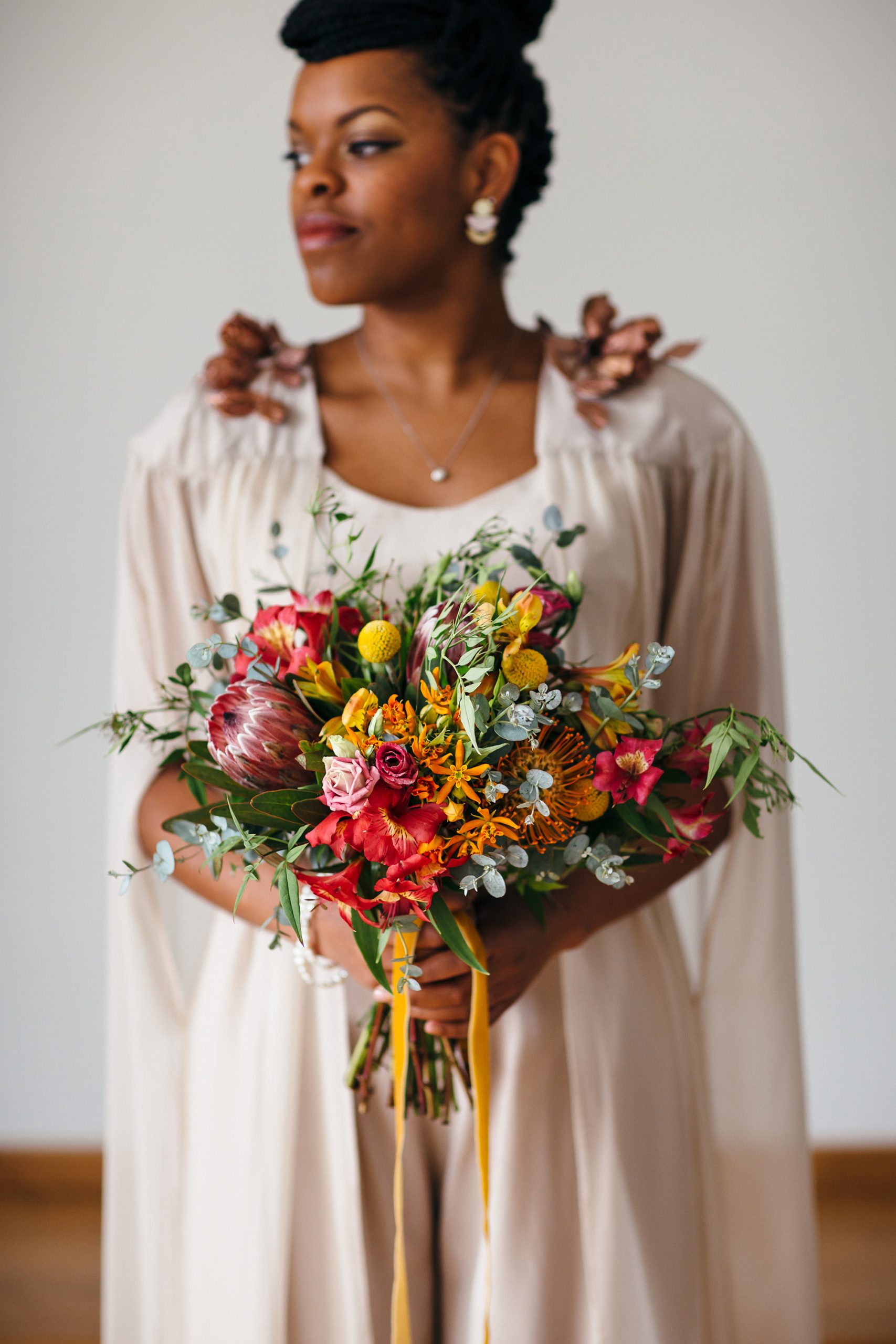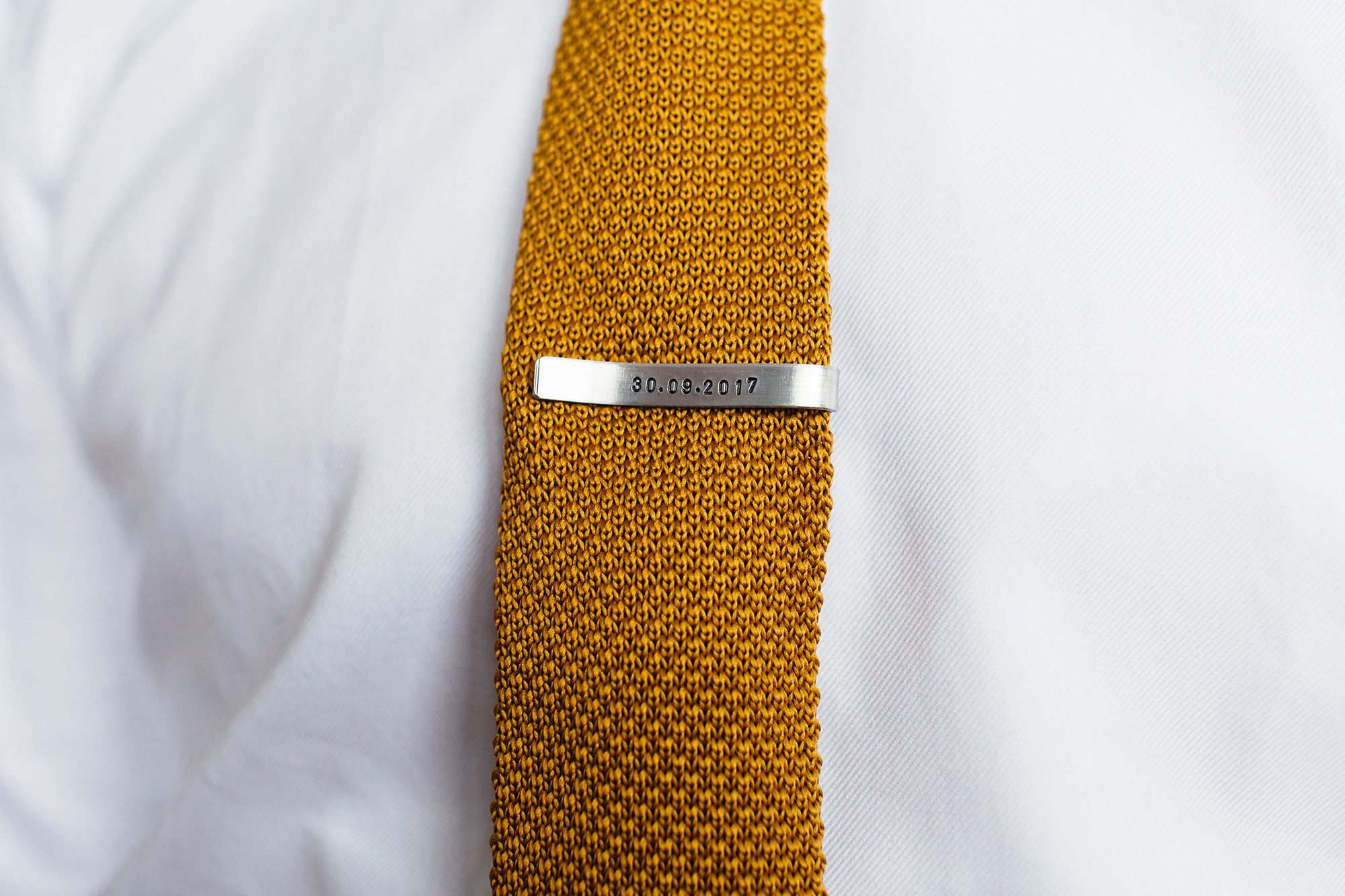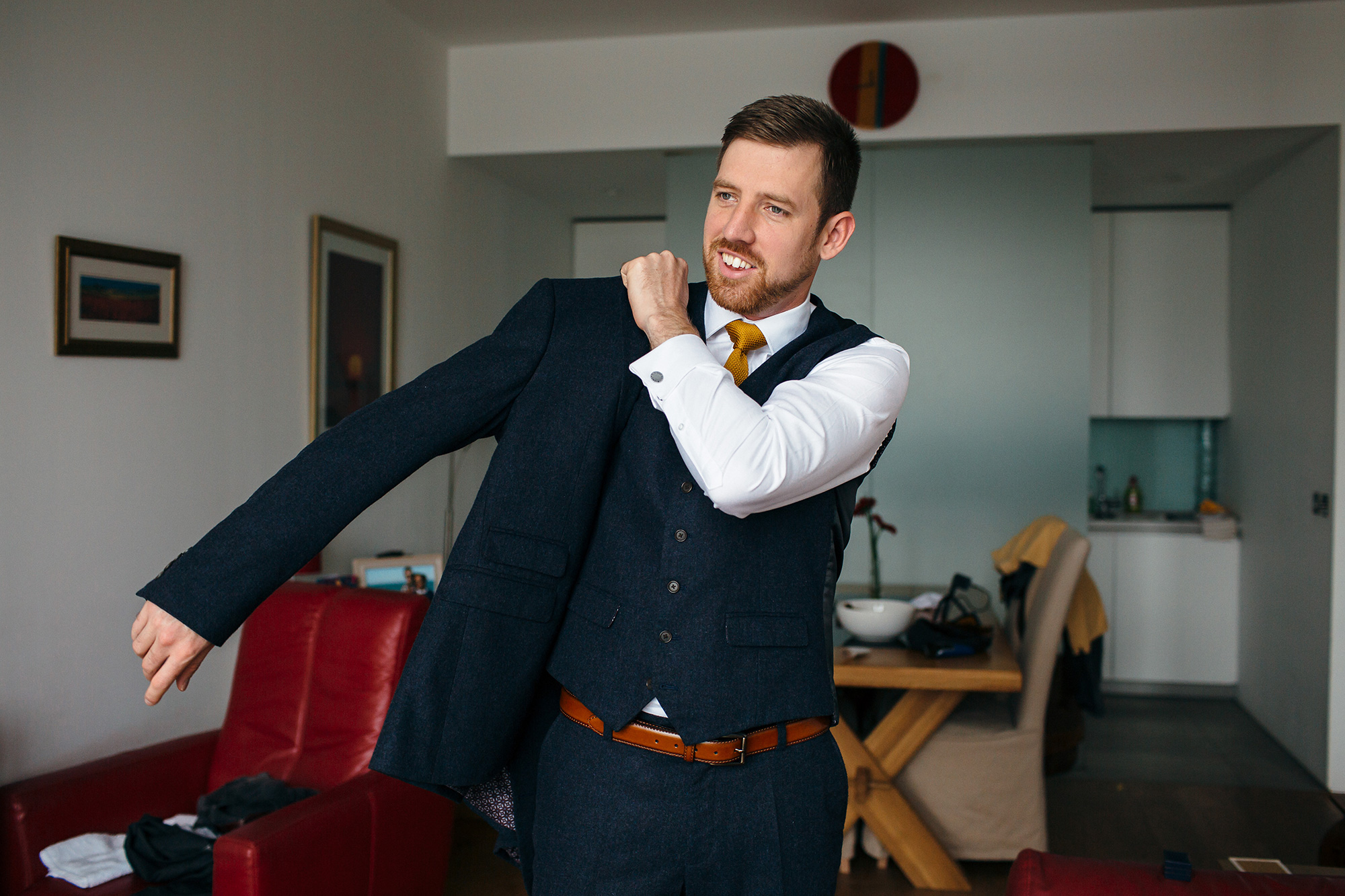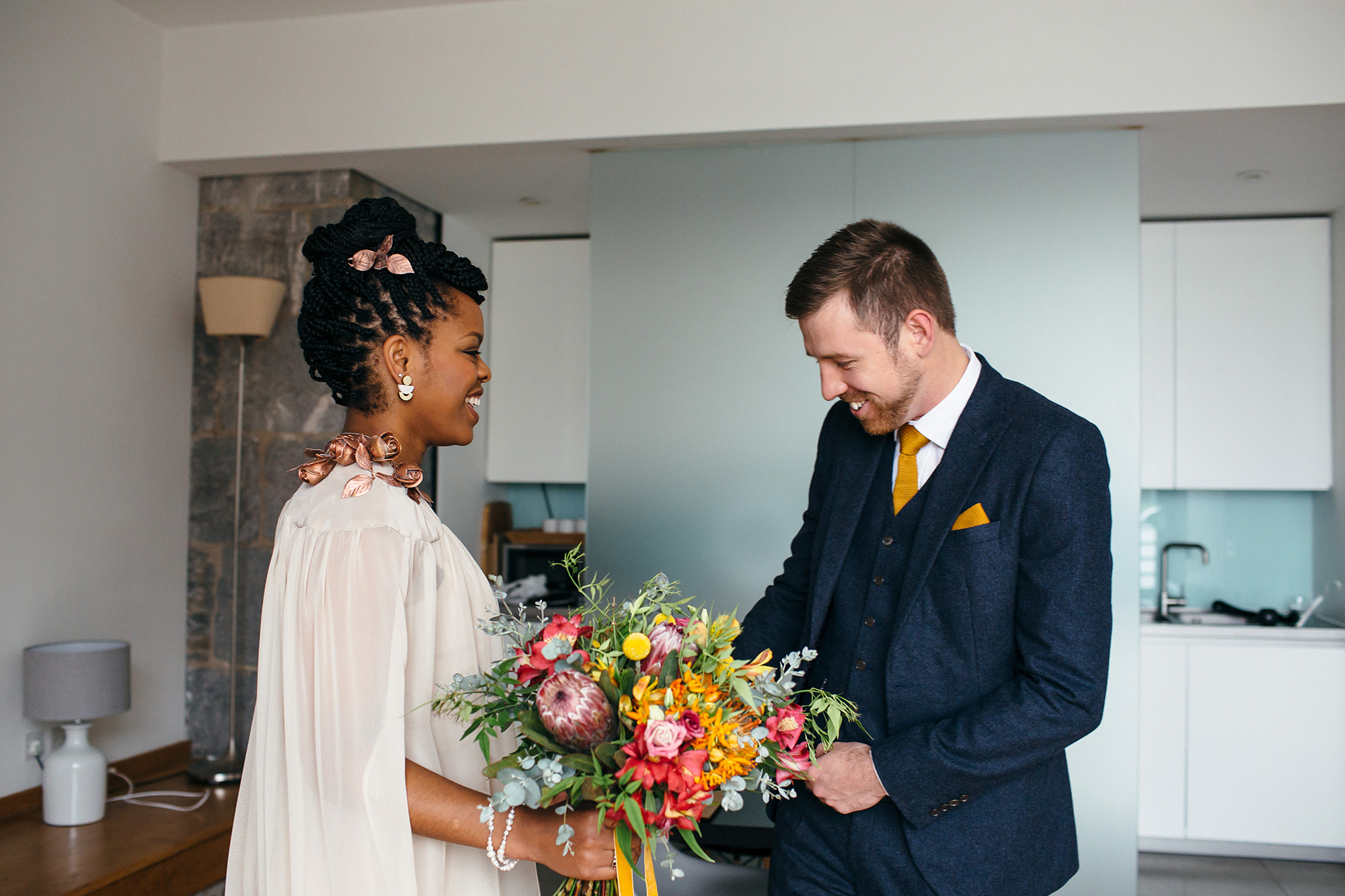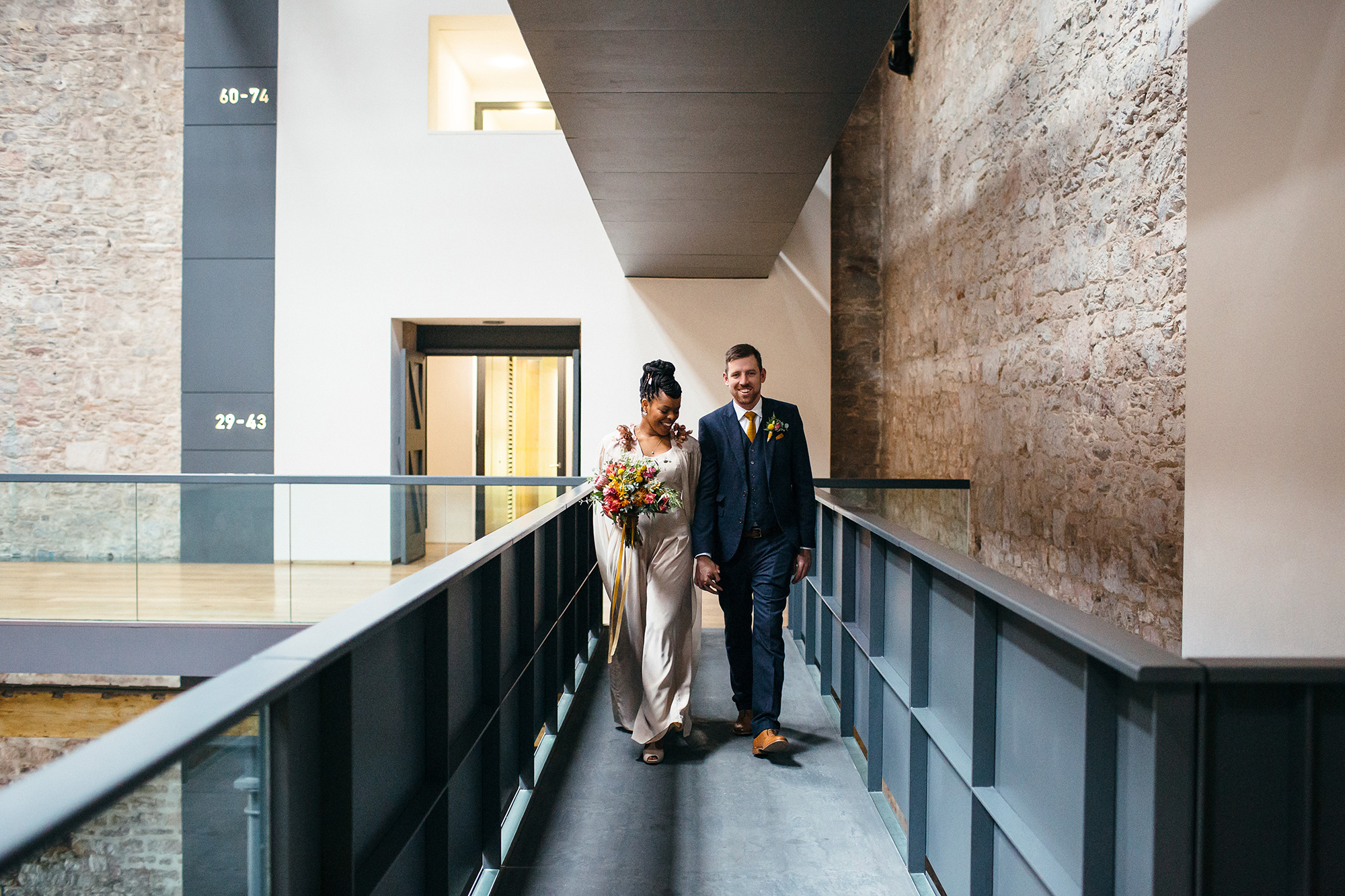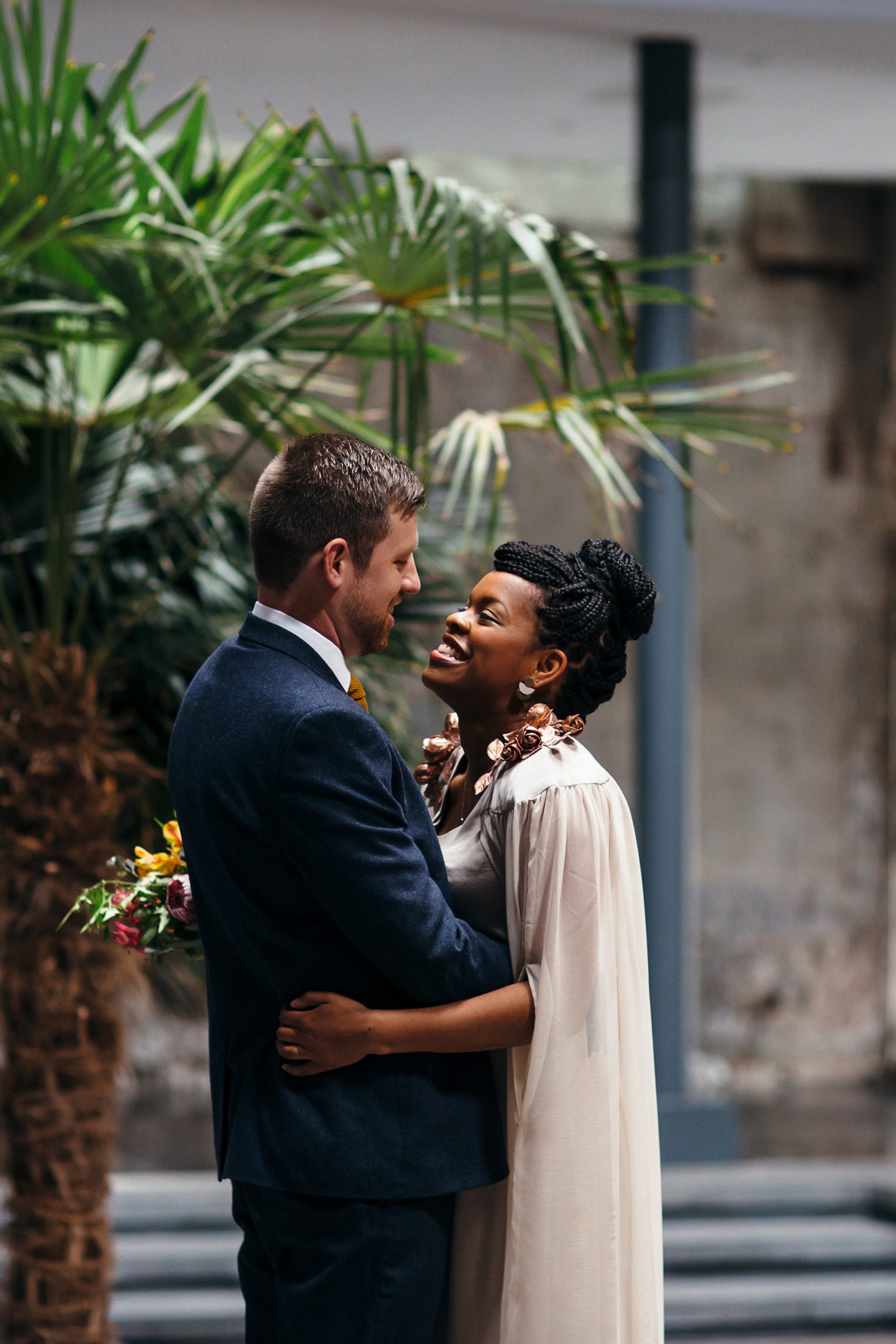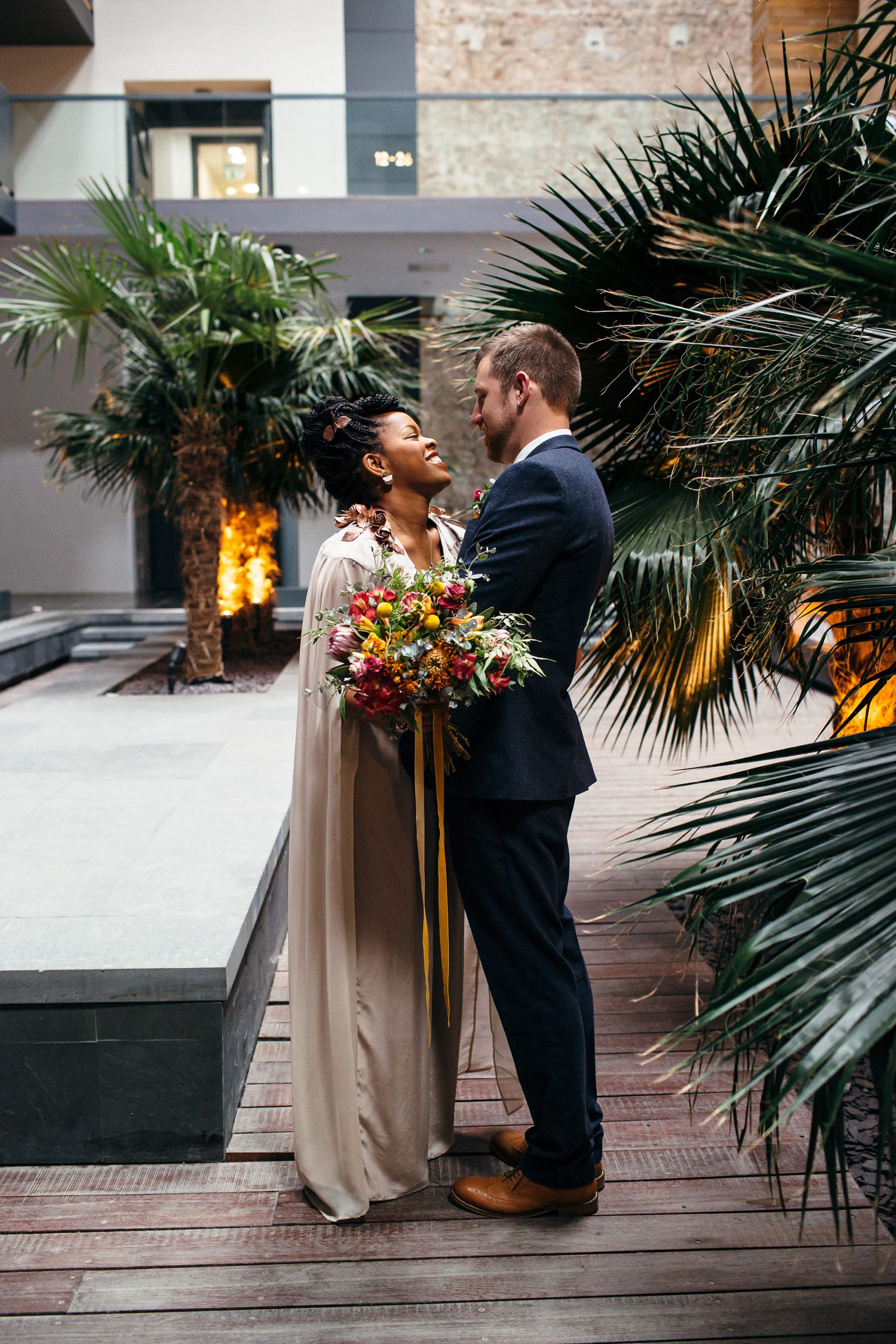 Ben wore his trusty Next navy wool three-piece suit paired with a mustard-gold knitted skinny tie and white shirt.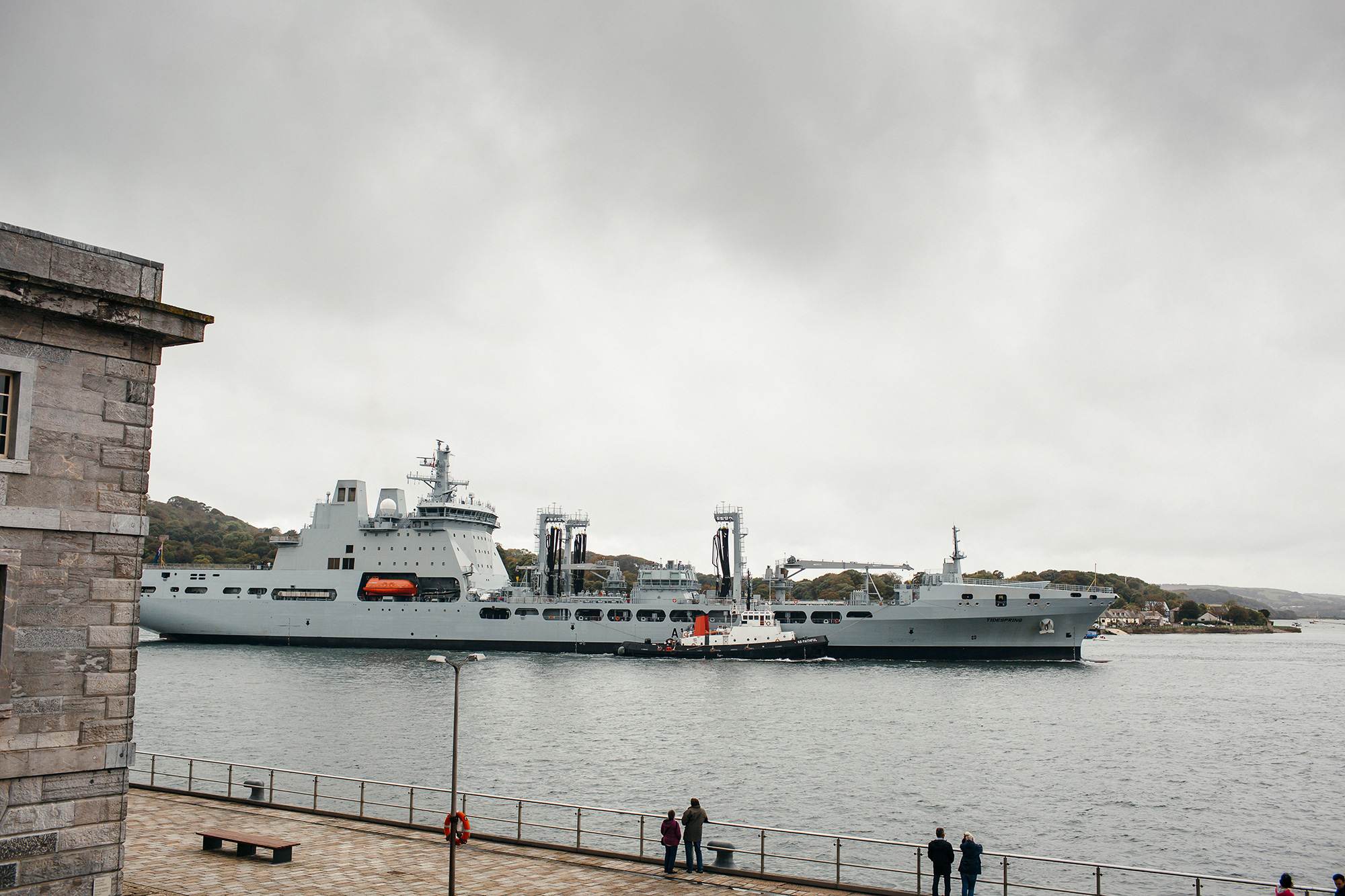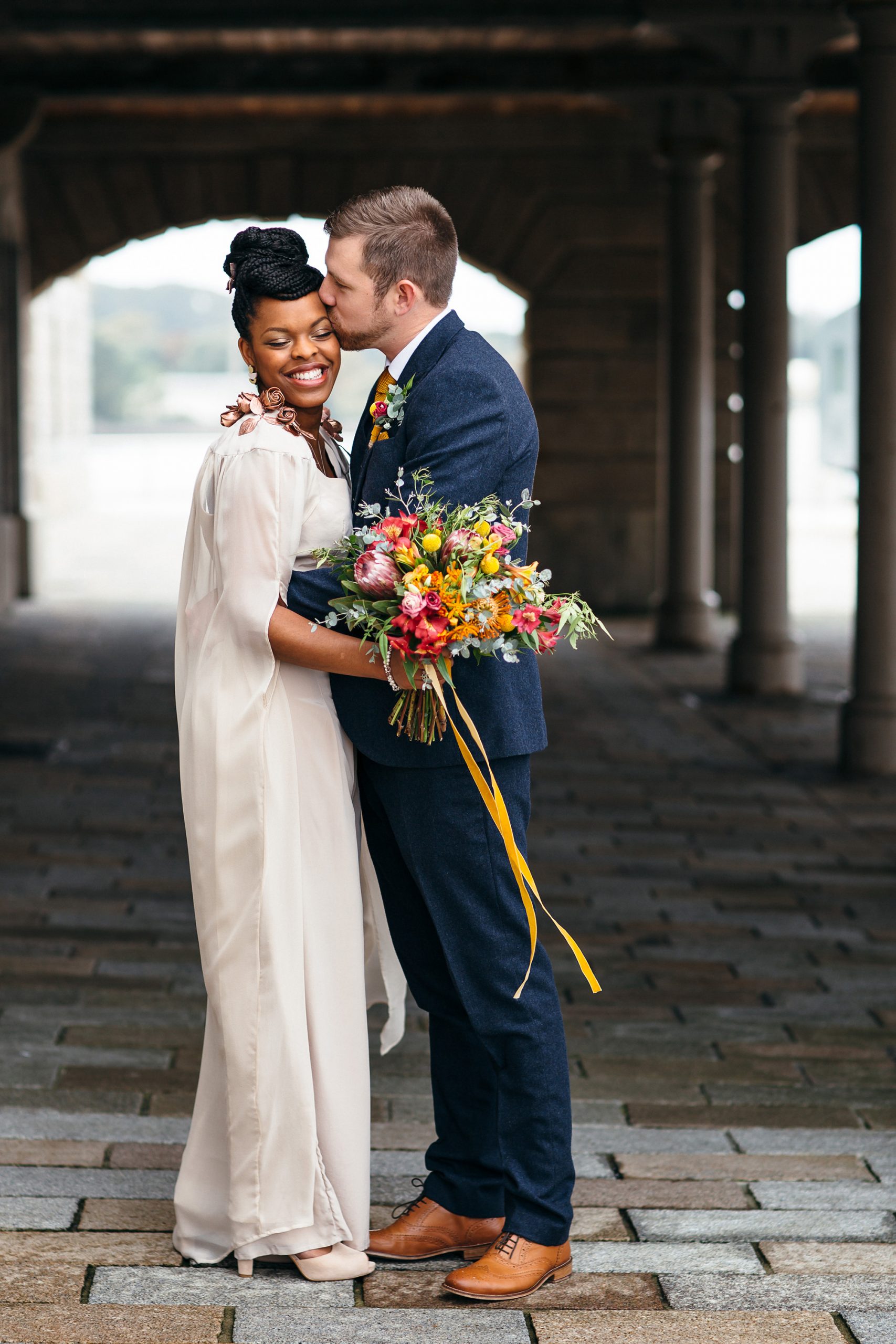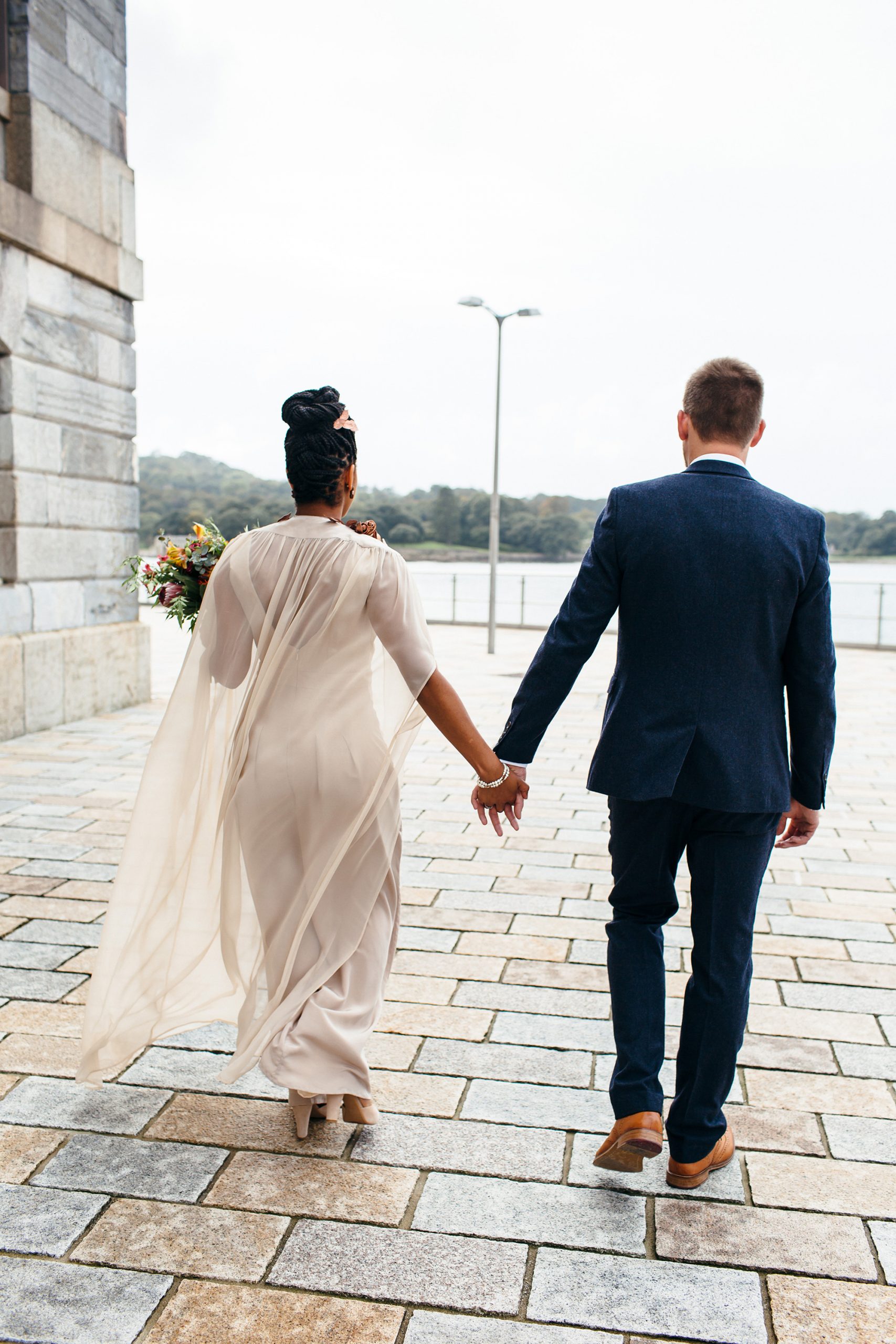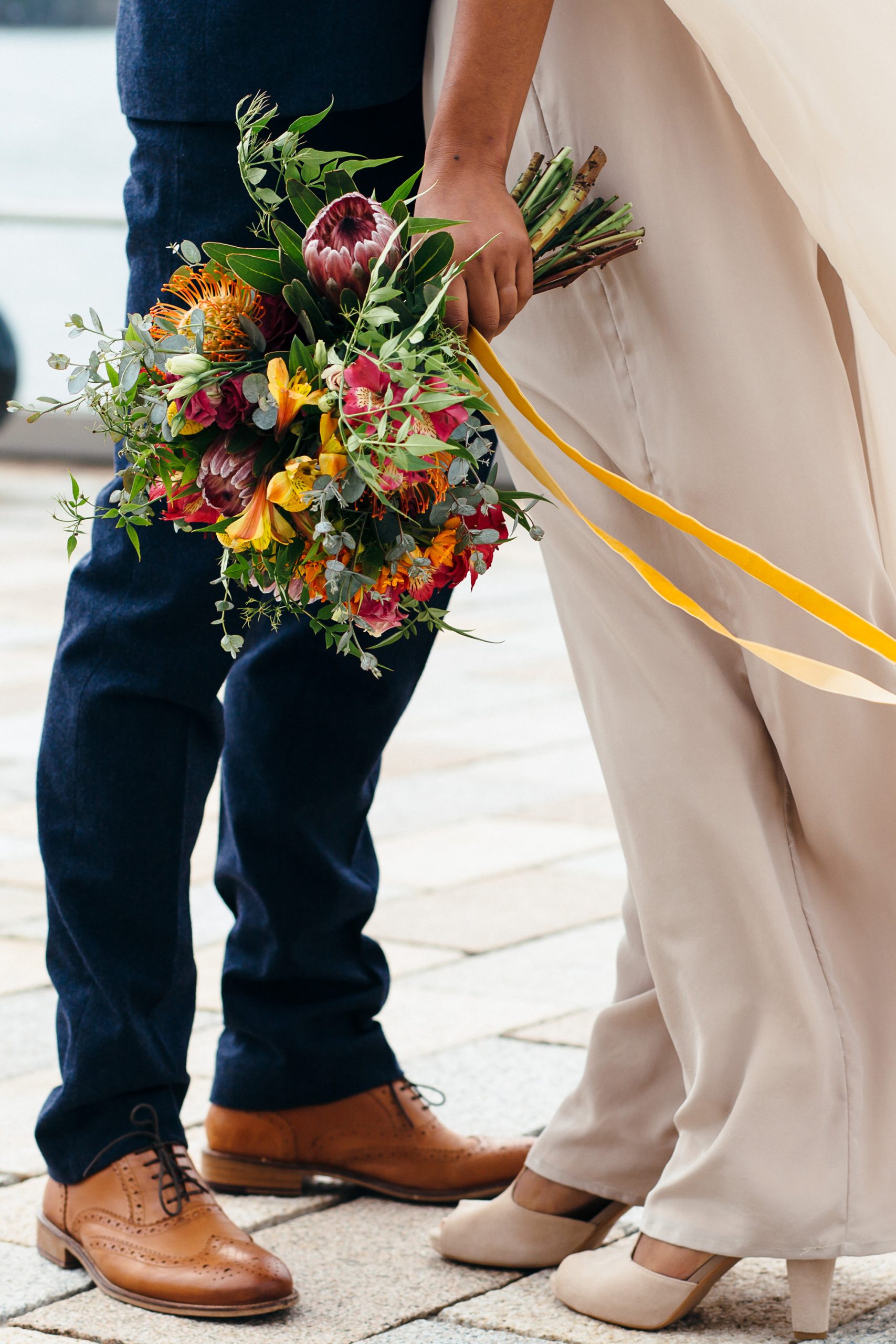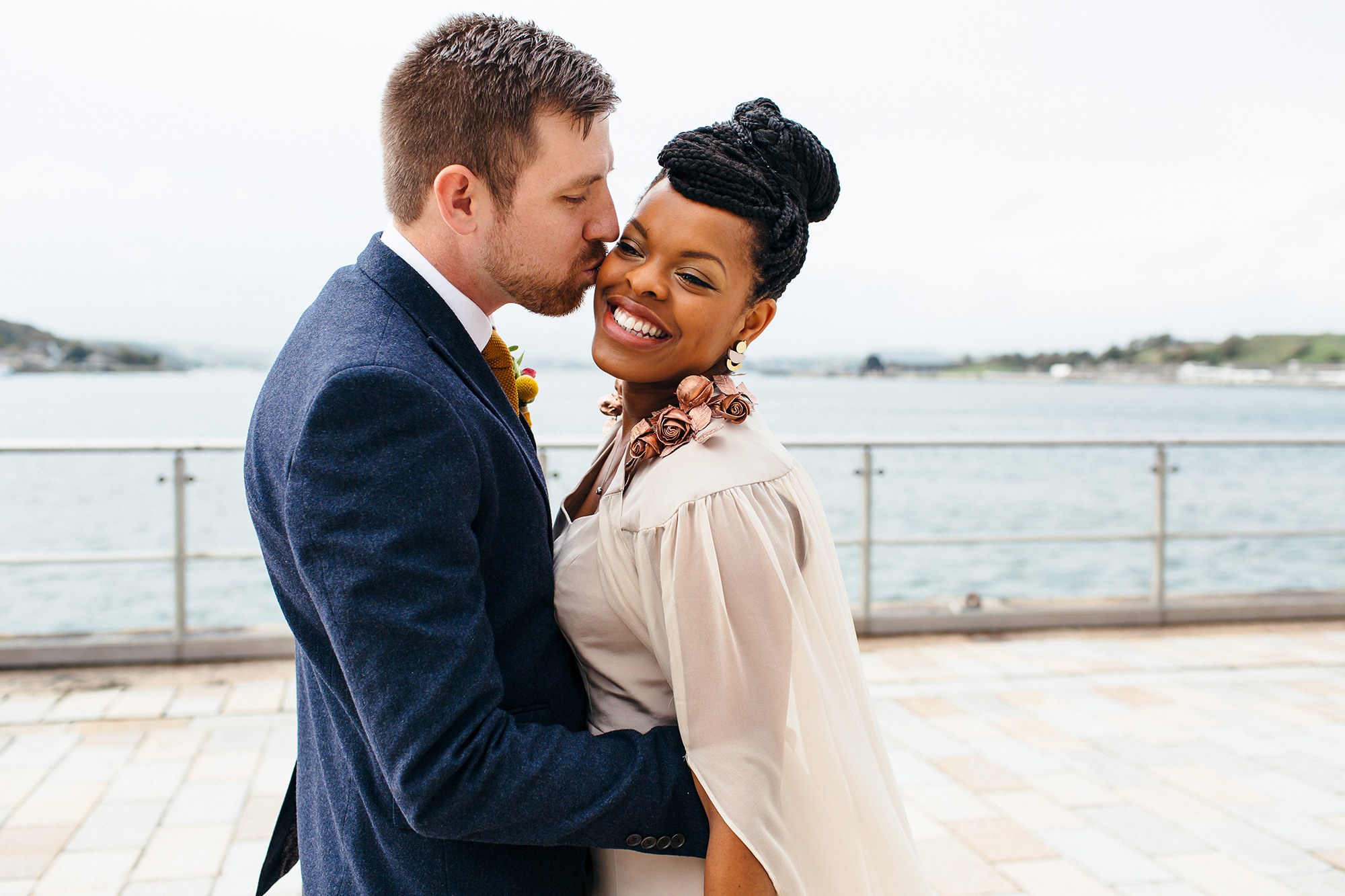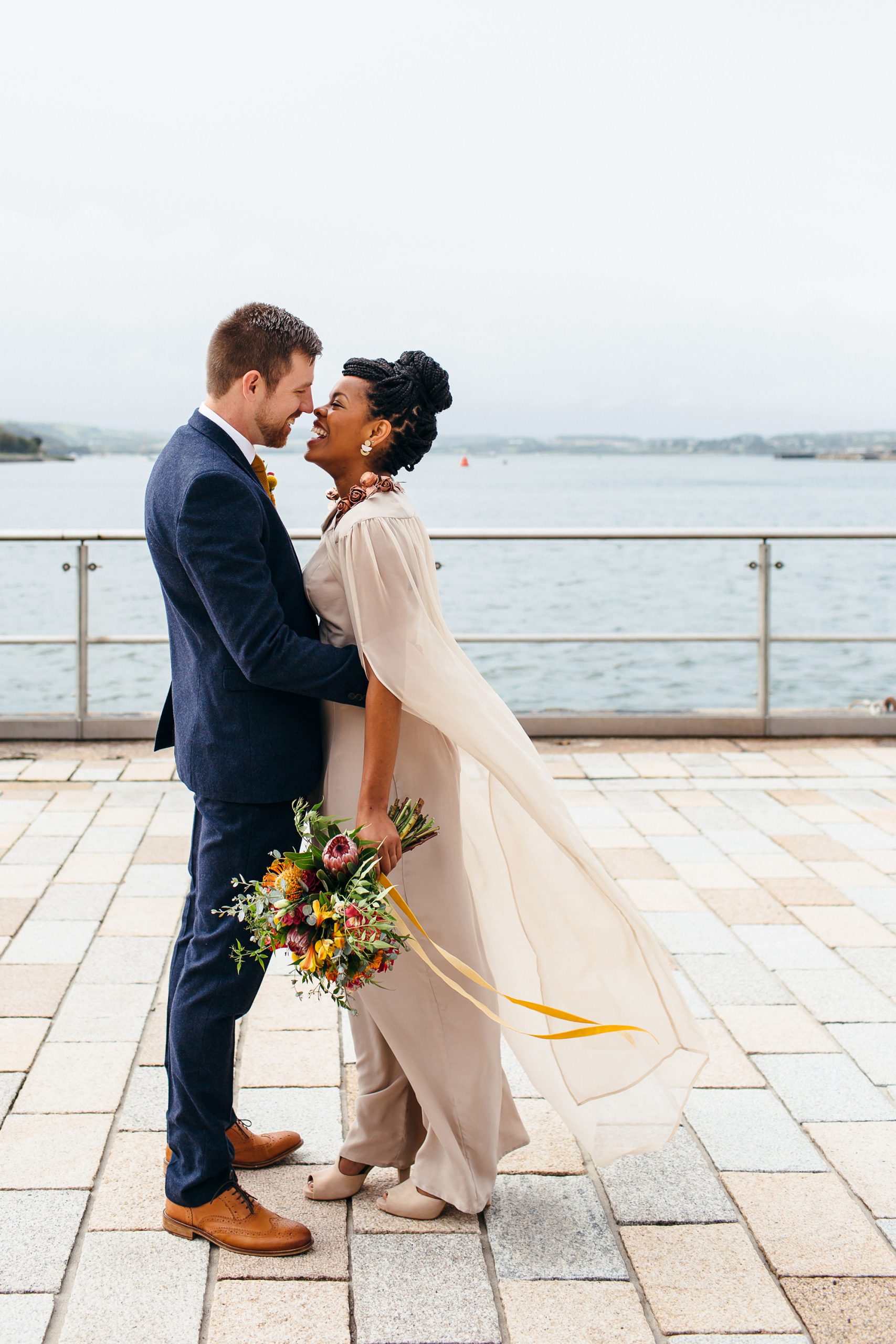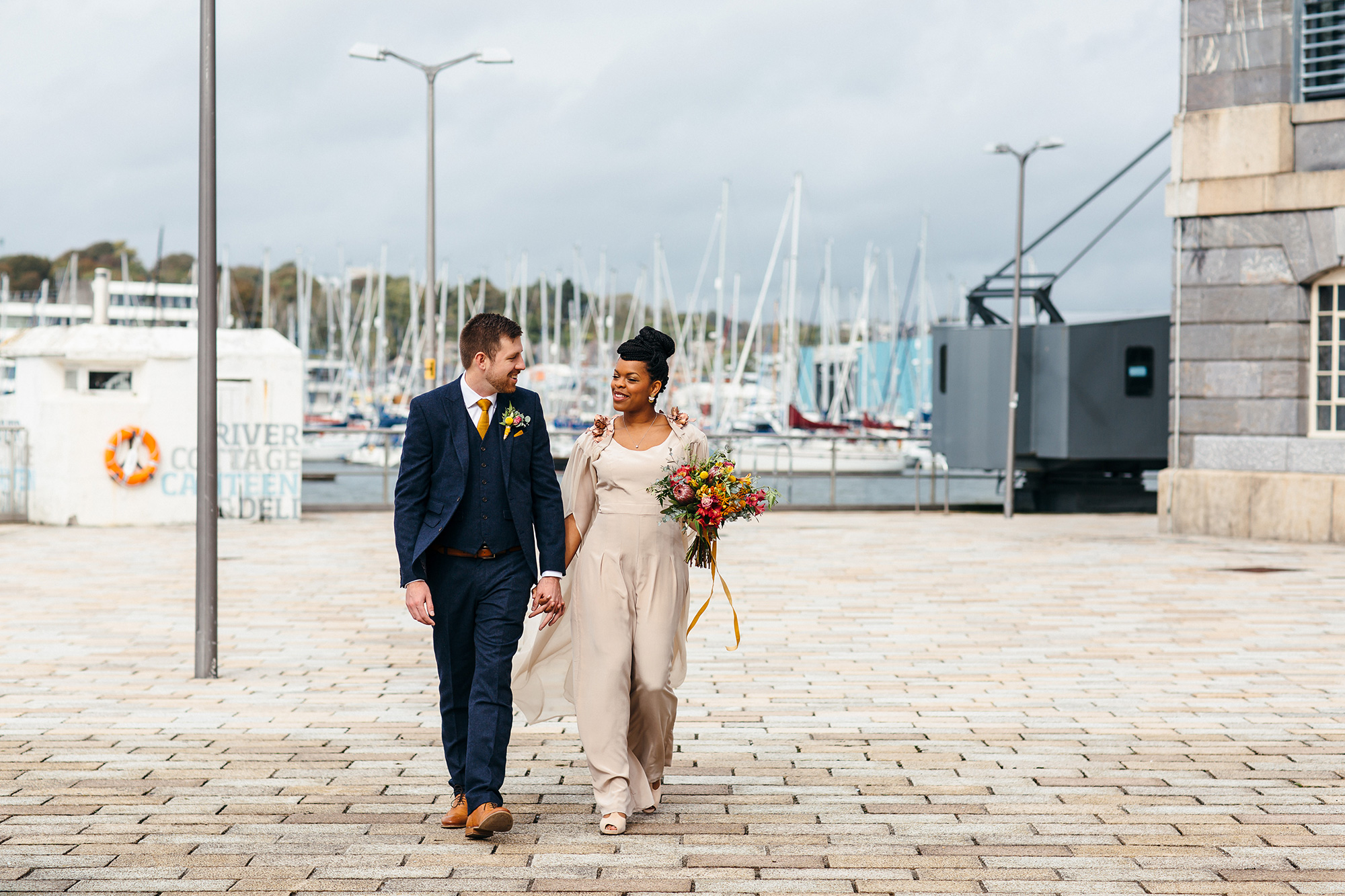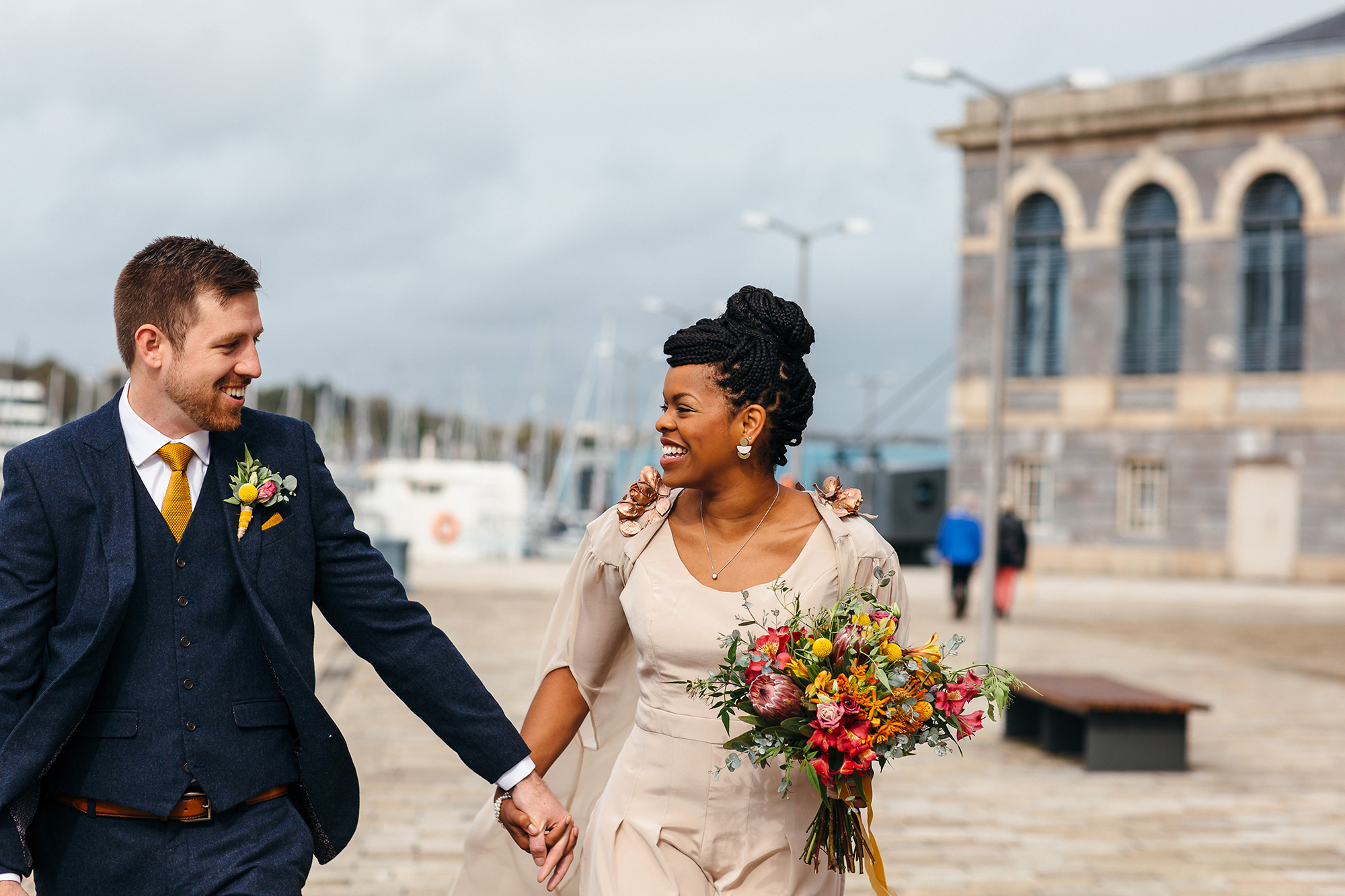 "We worked with the talented people we admired to plan the best celebration ever and declared that from that day forward we were best friends forever!" Abi says of her and Ben's relaxed joyful wedding.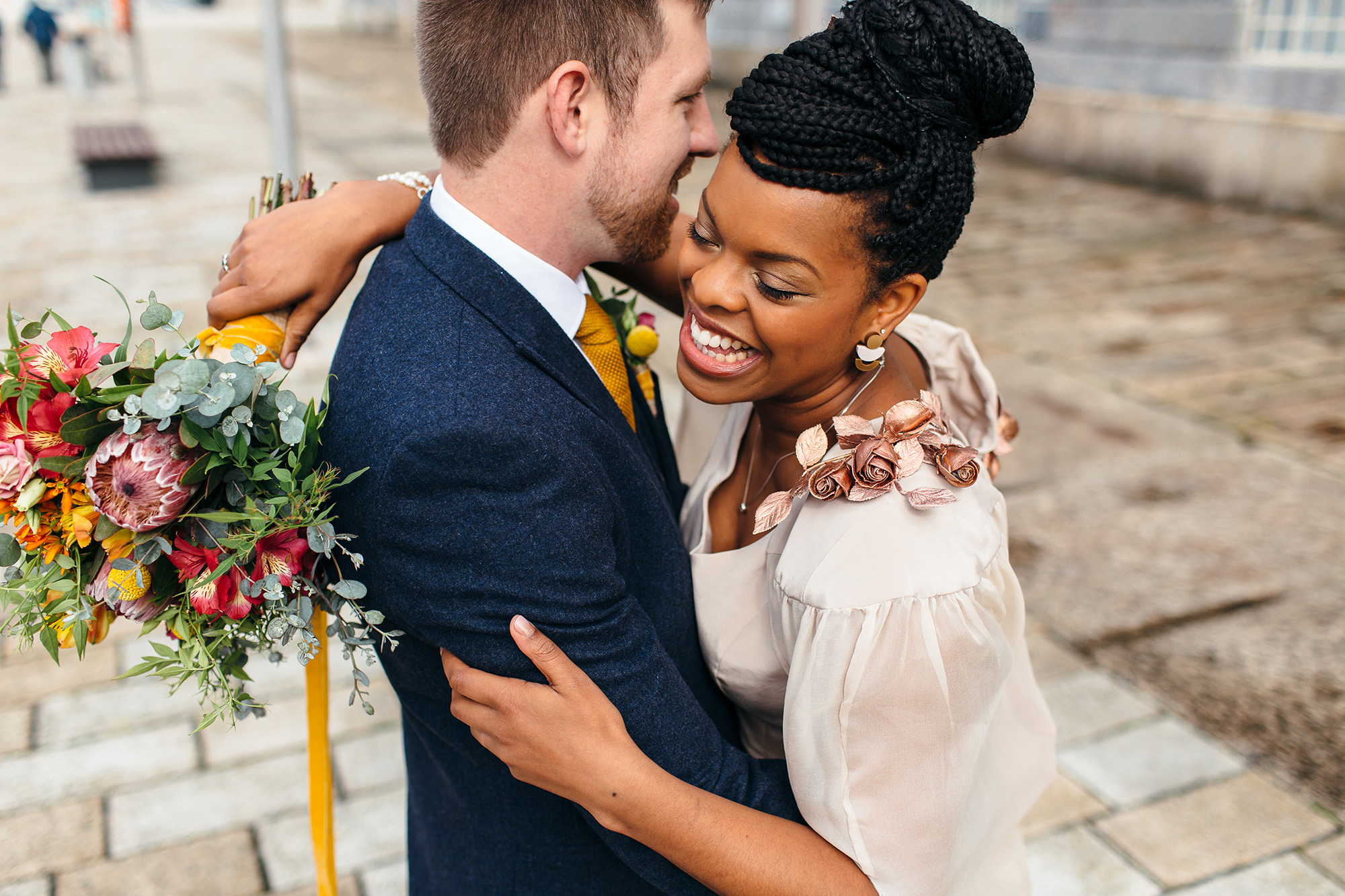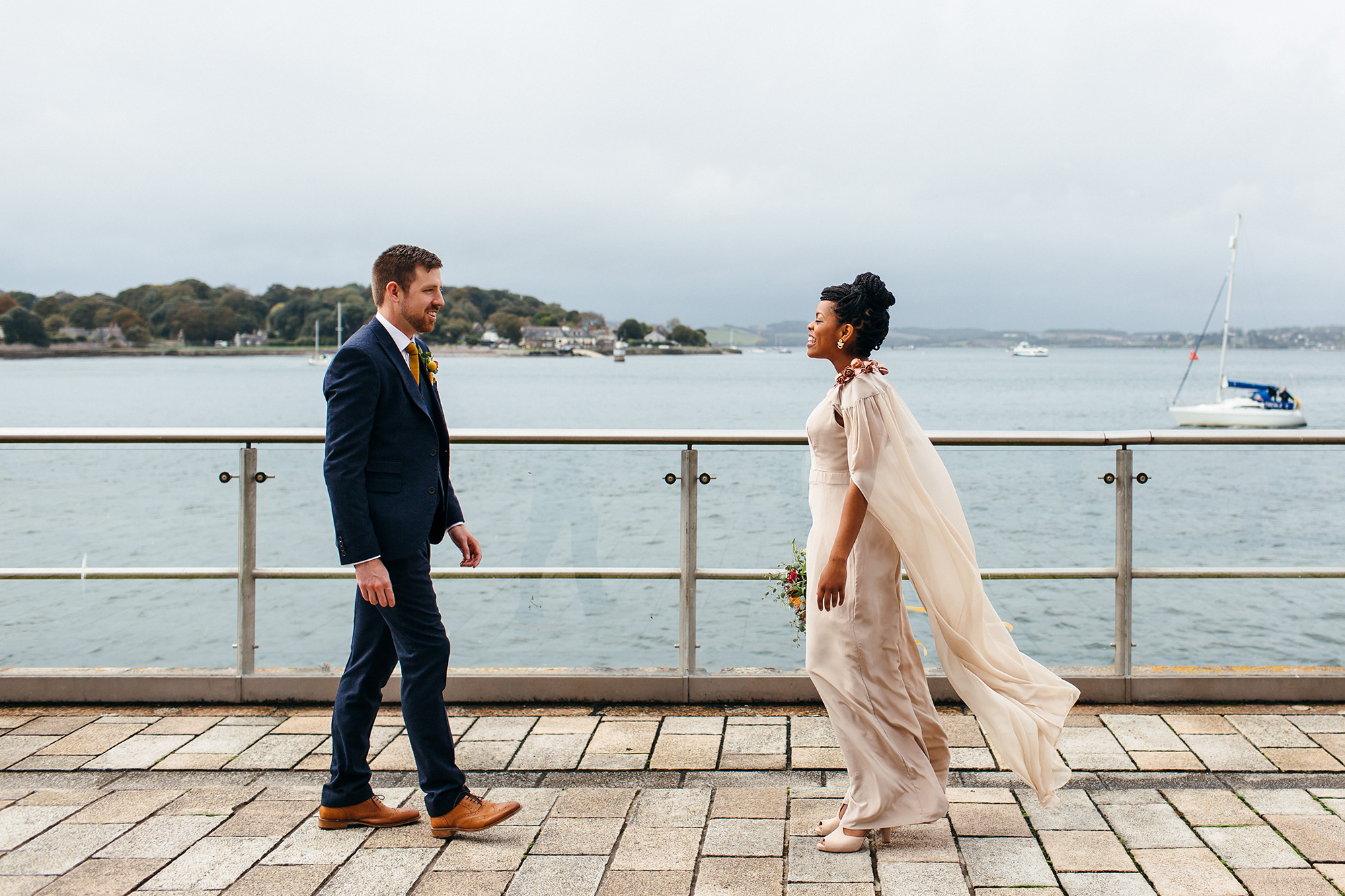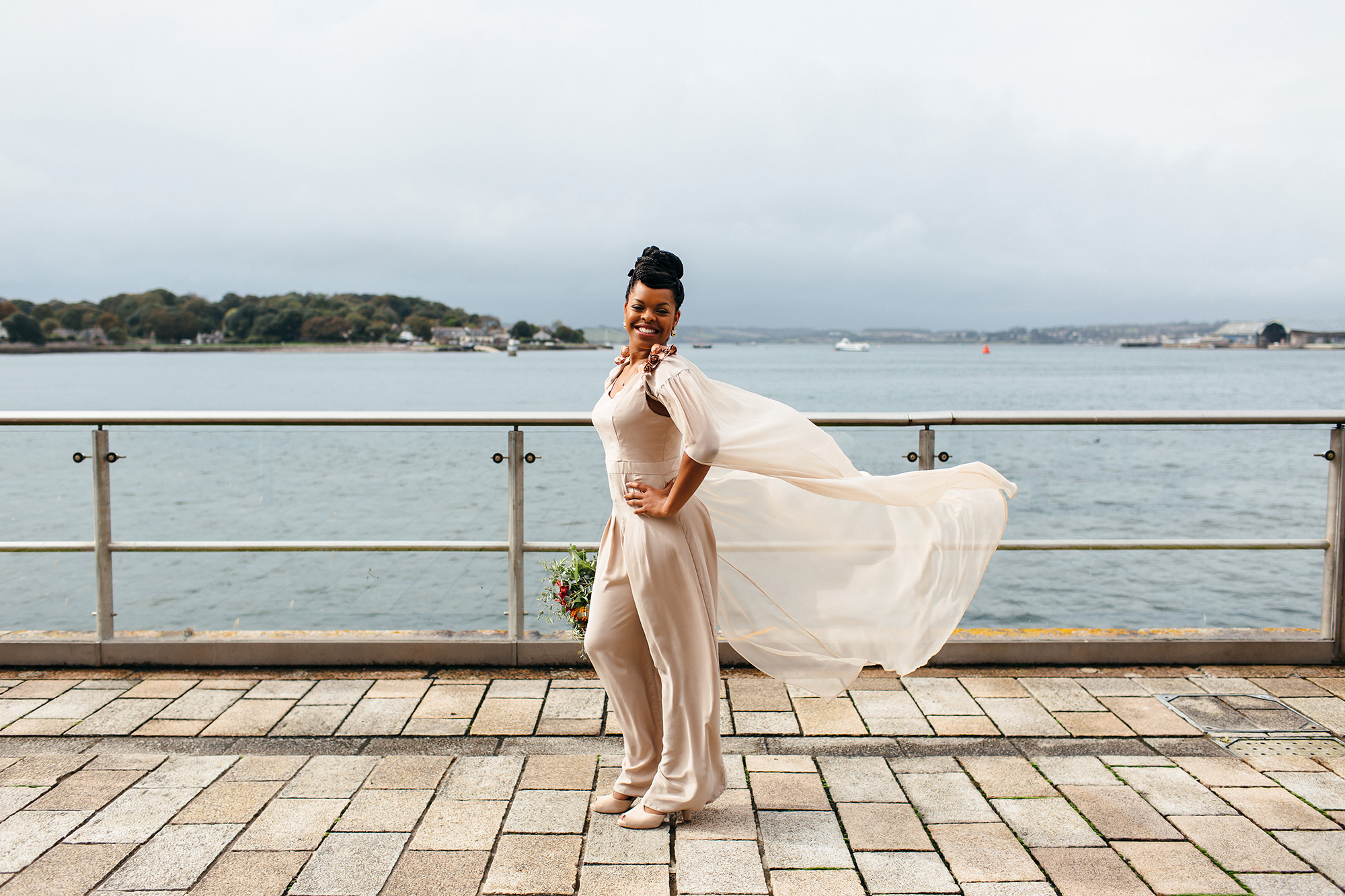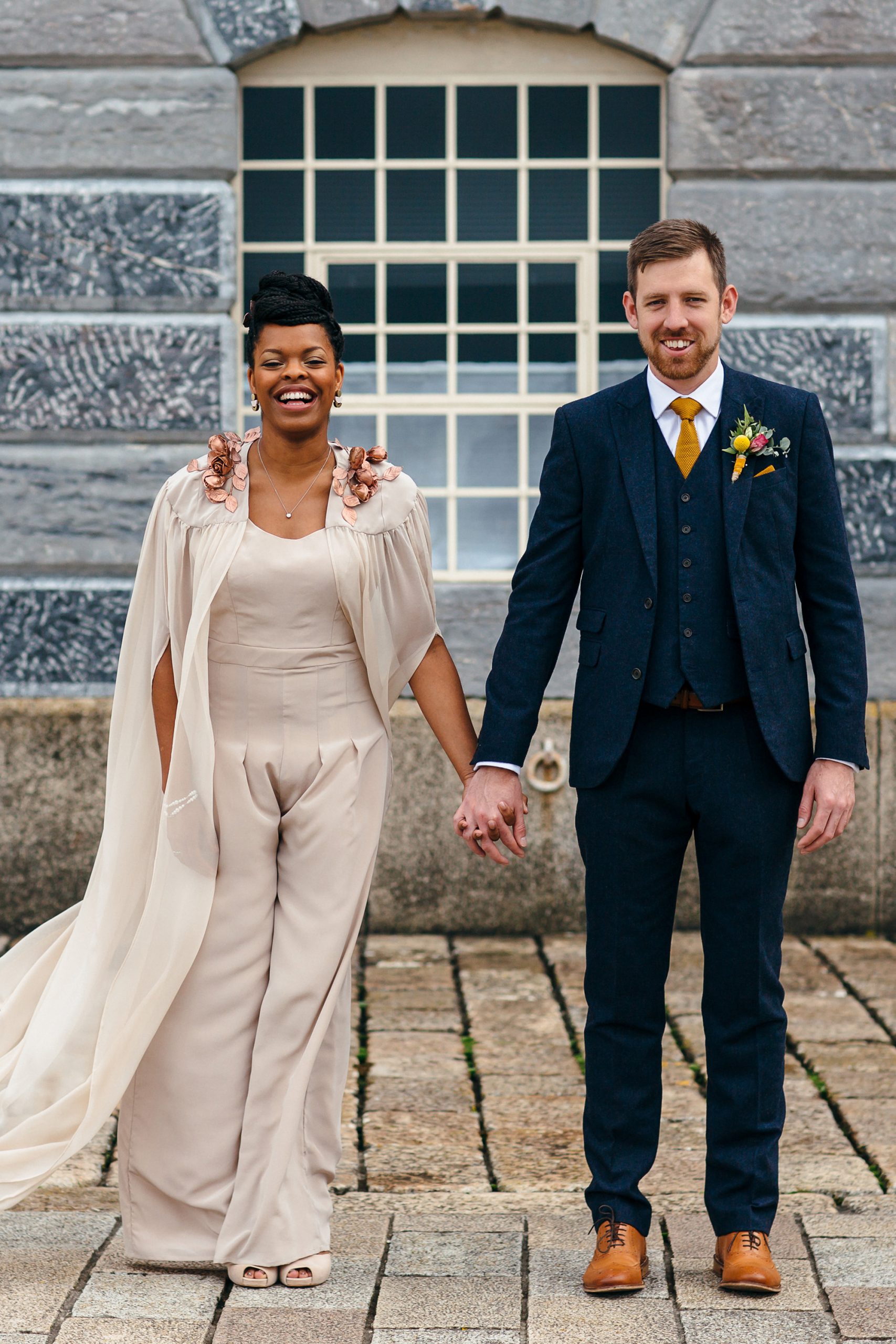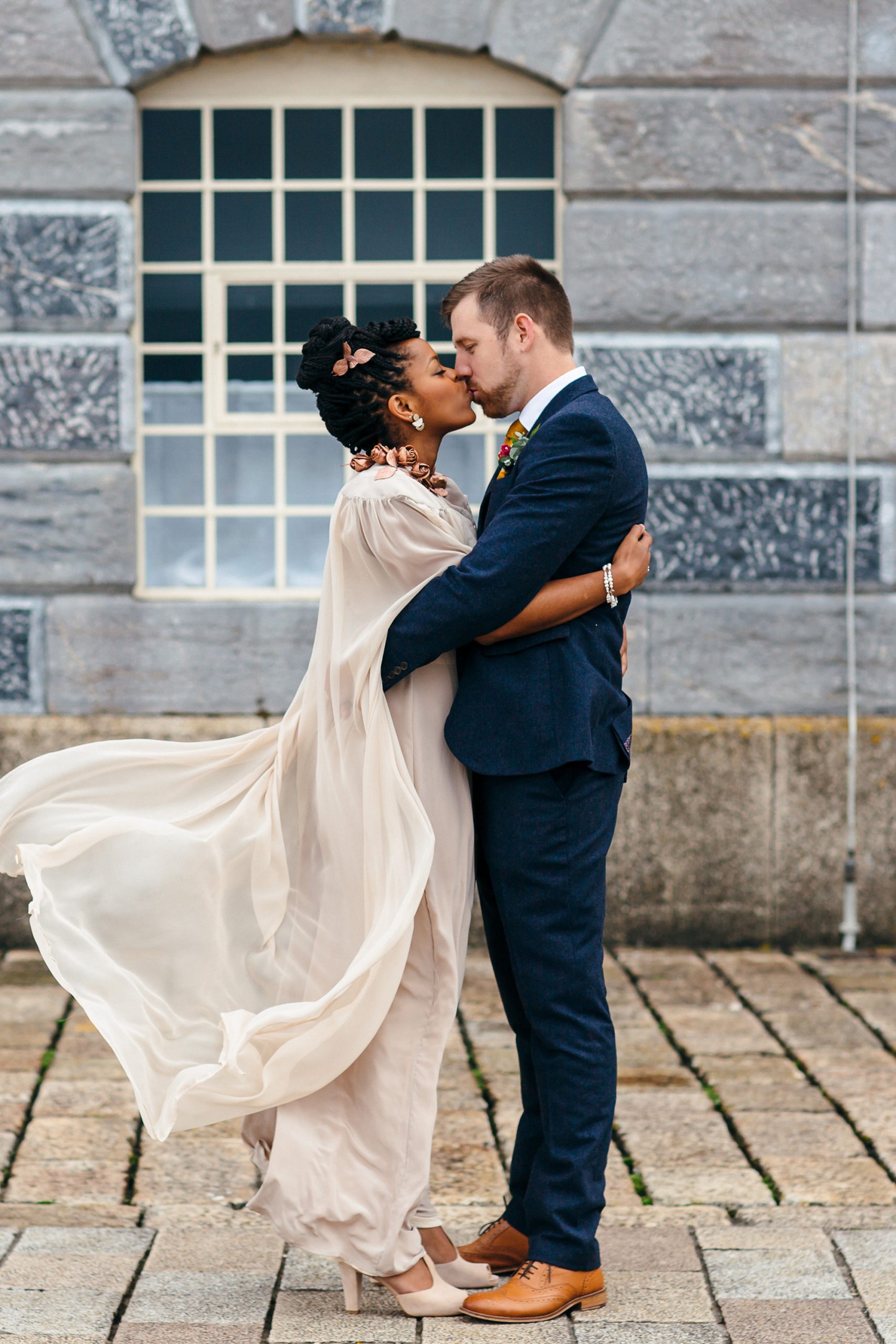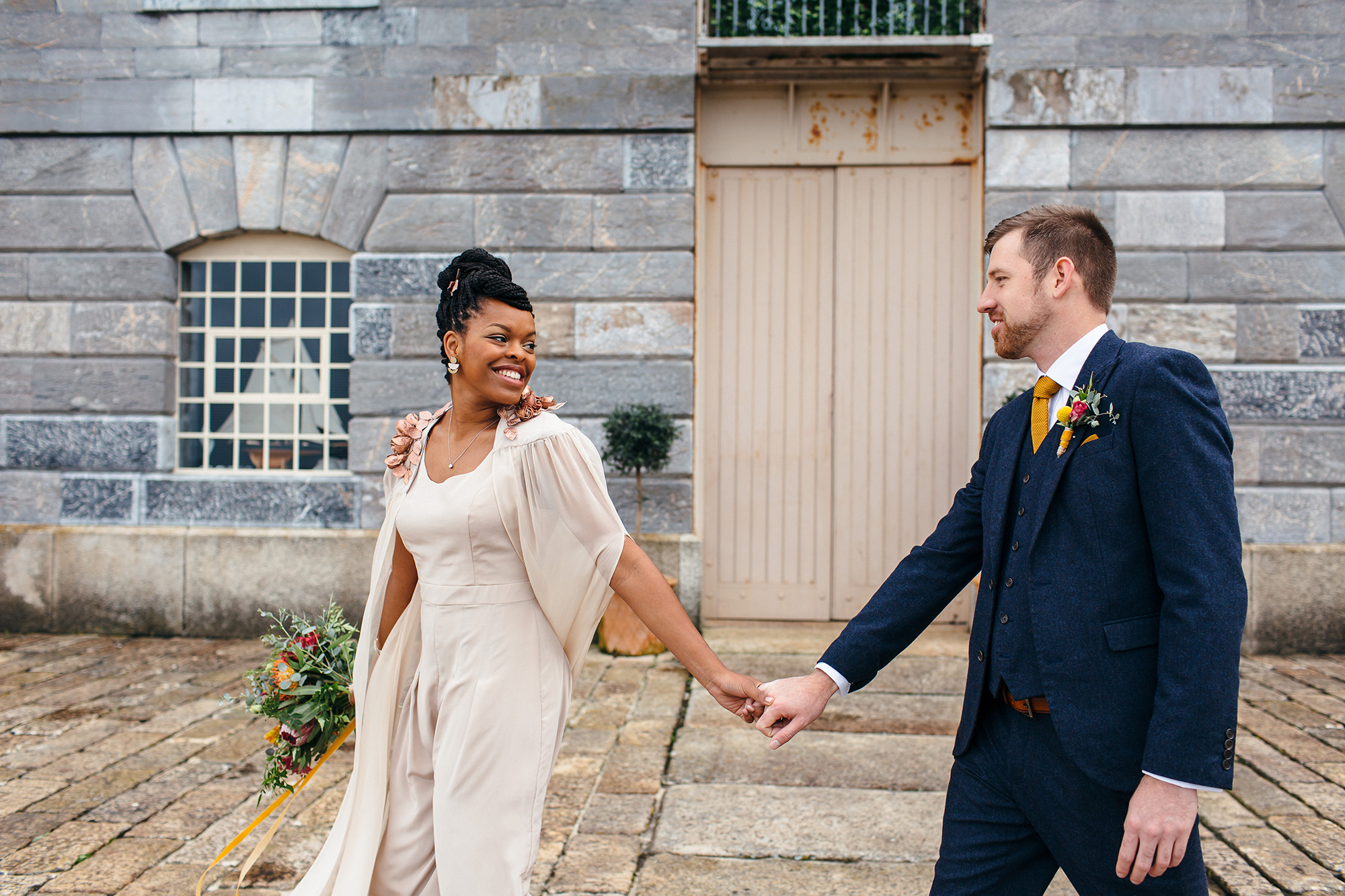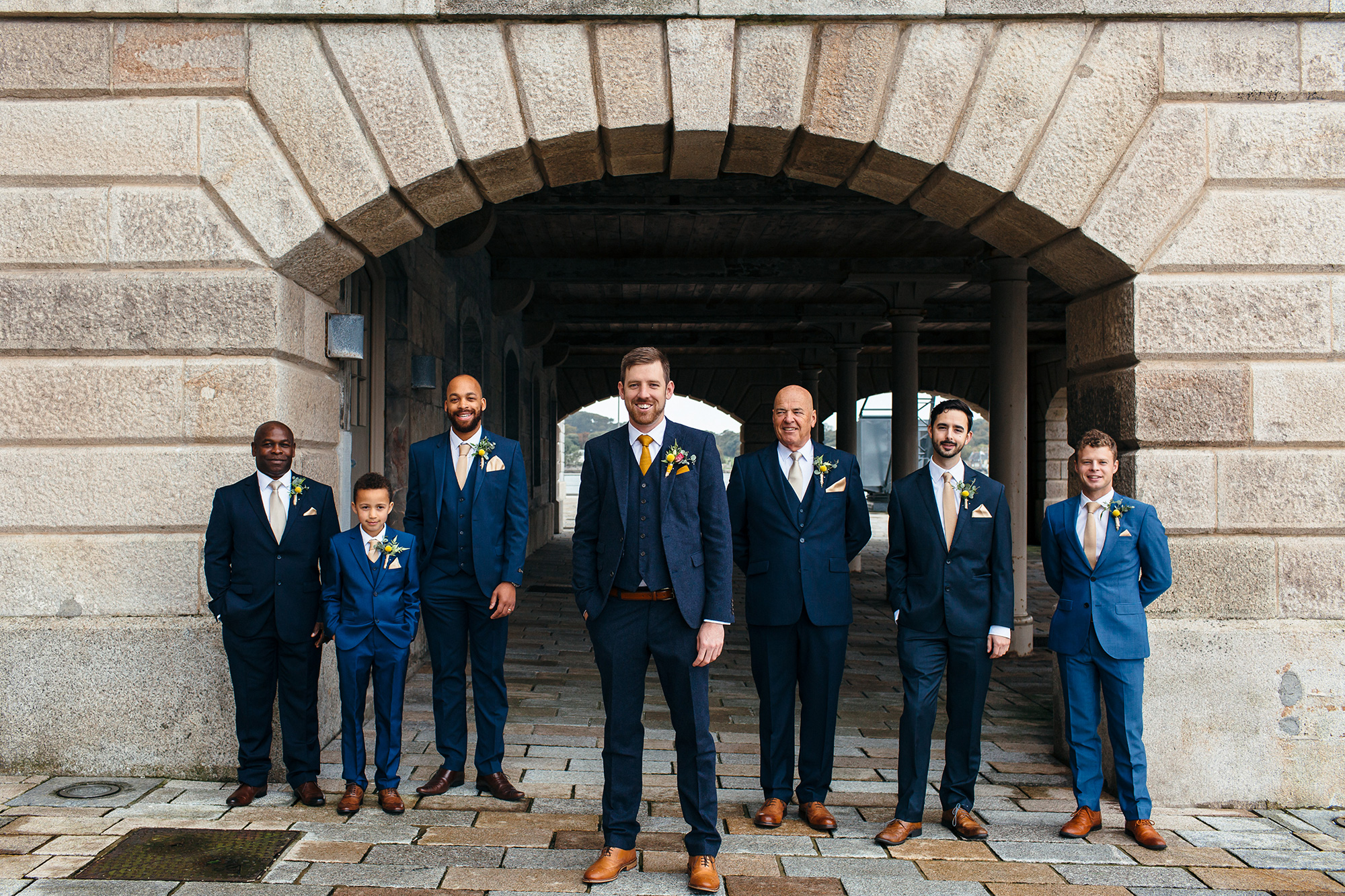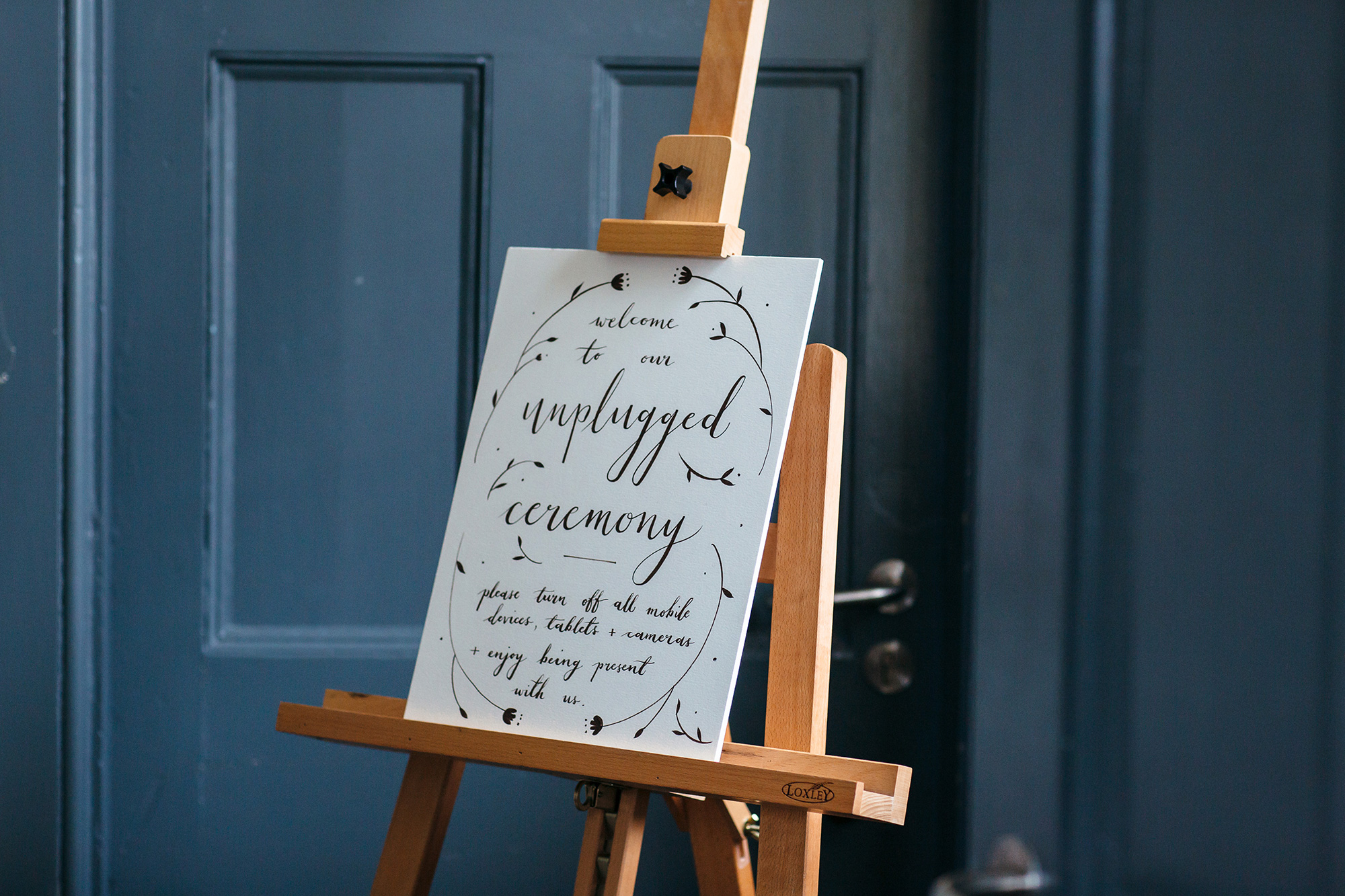 The artistic couple created their own invitations, stationary and signage. "Once we decided on a colour scheme and our little birds illustration everything else fell into place," Abi says.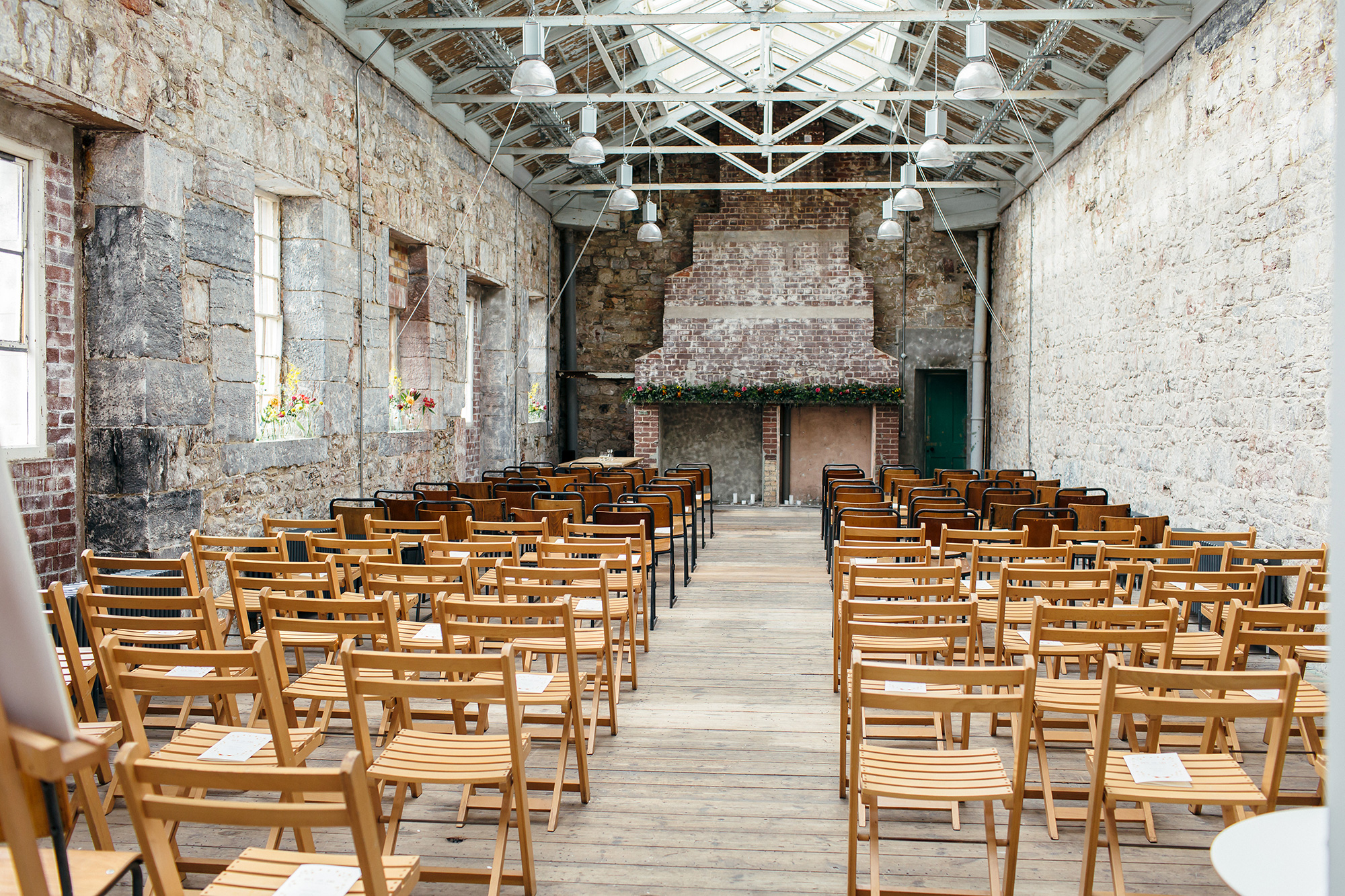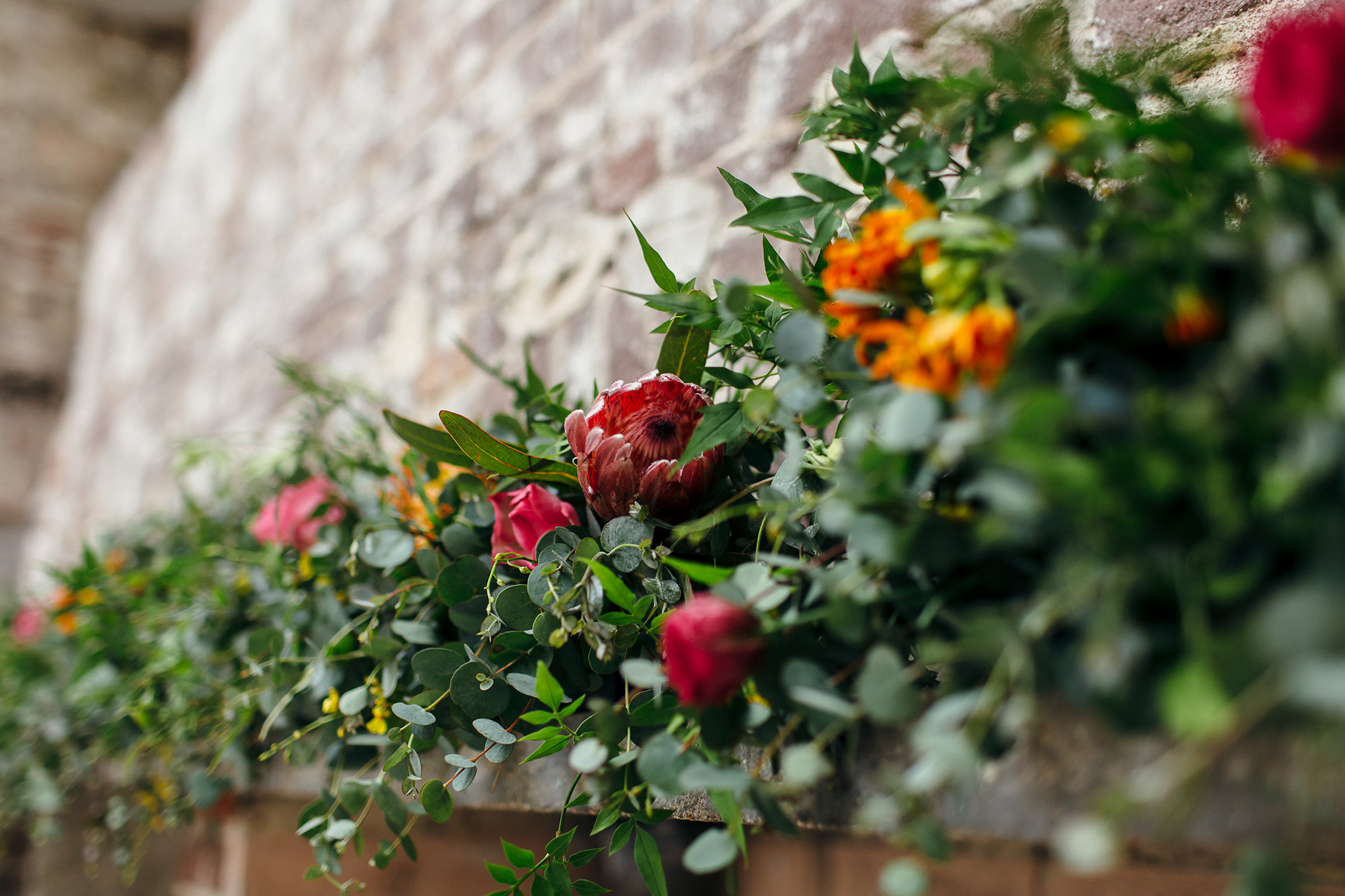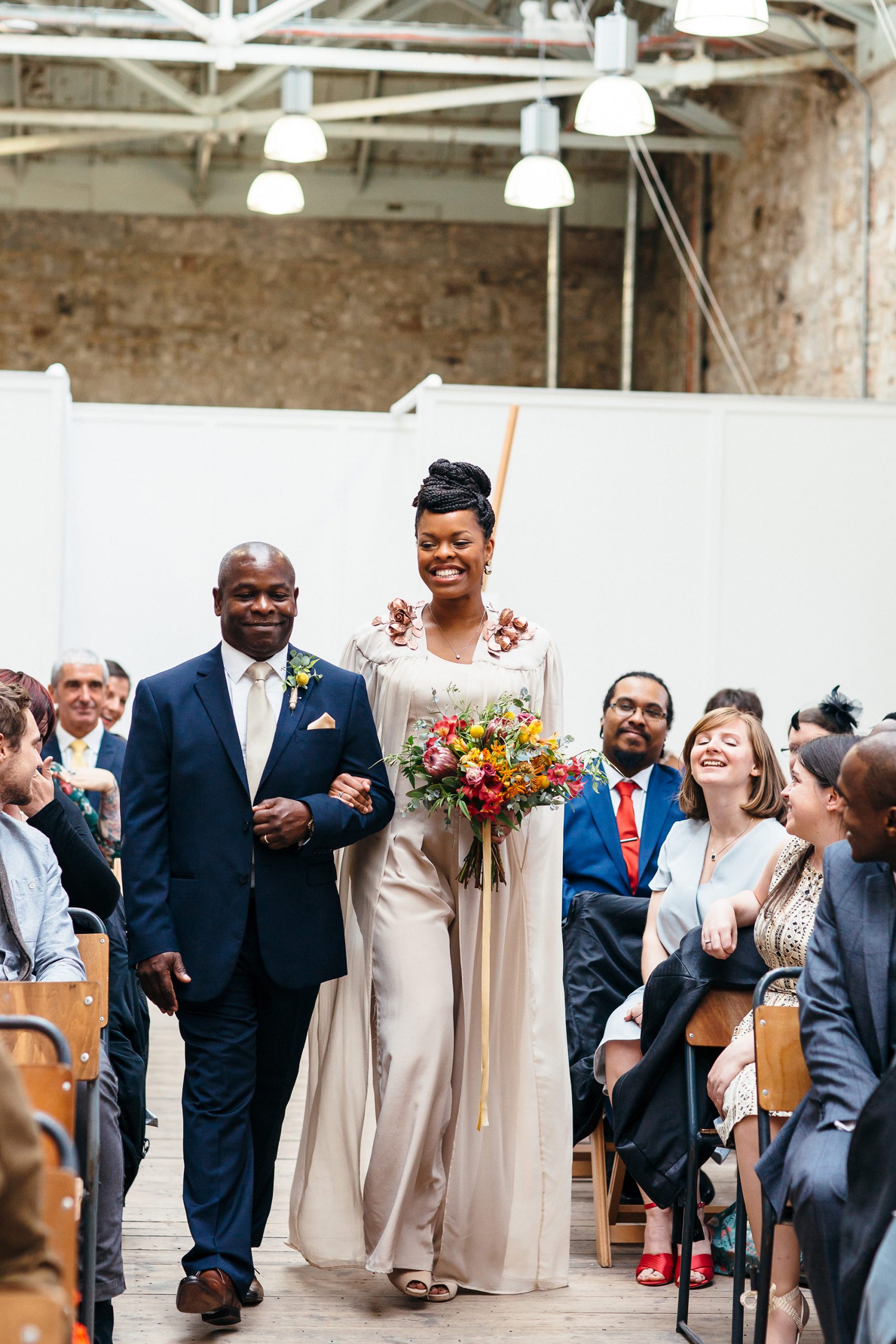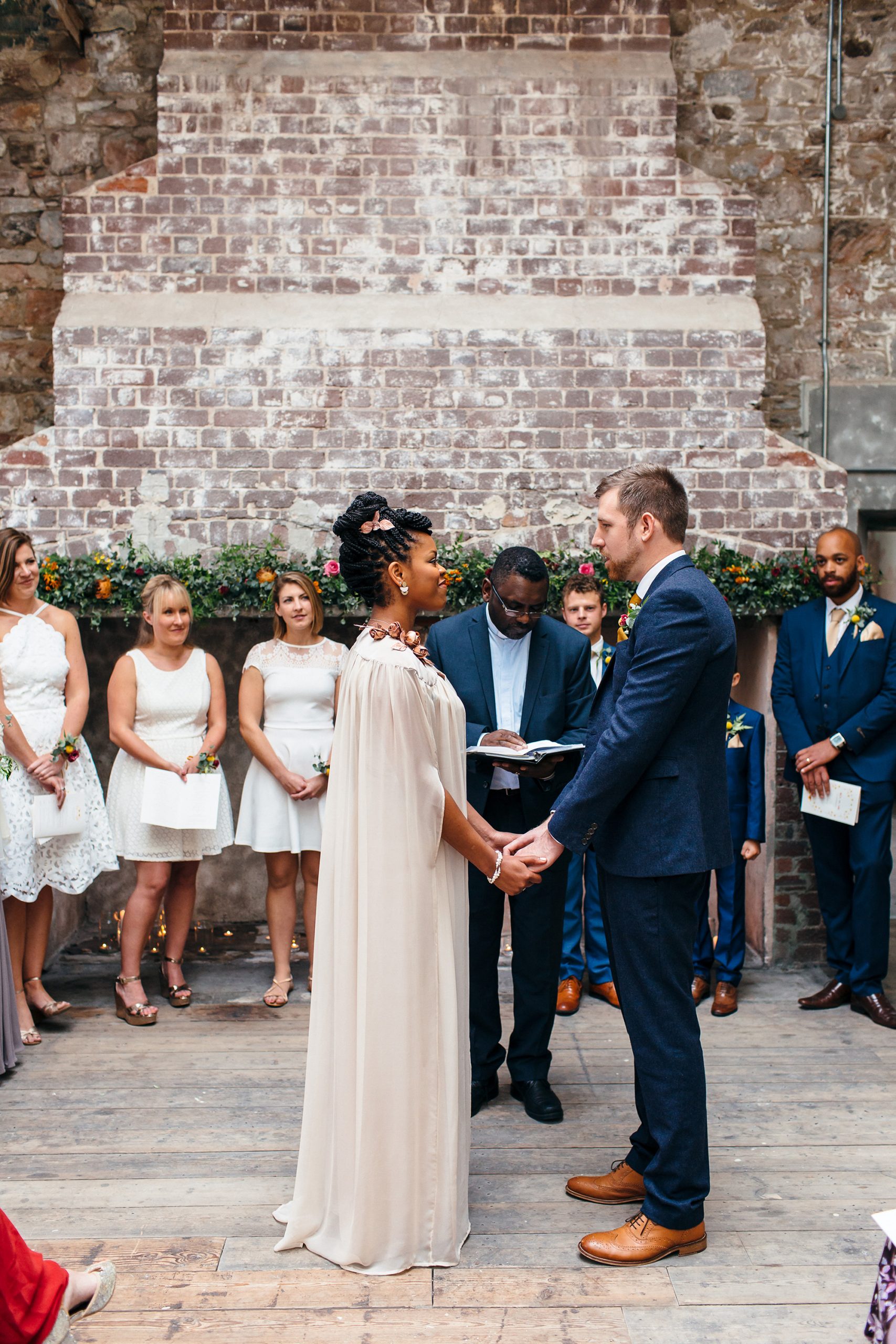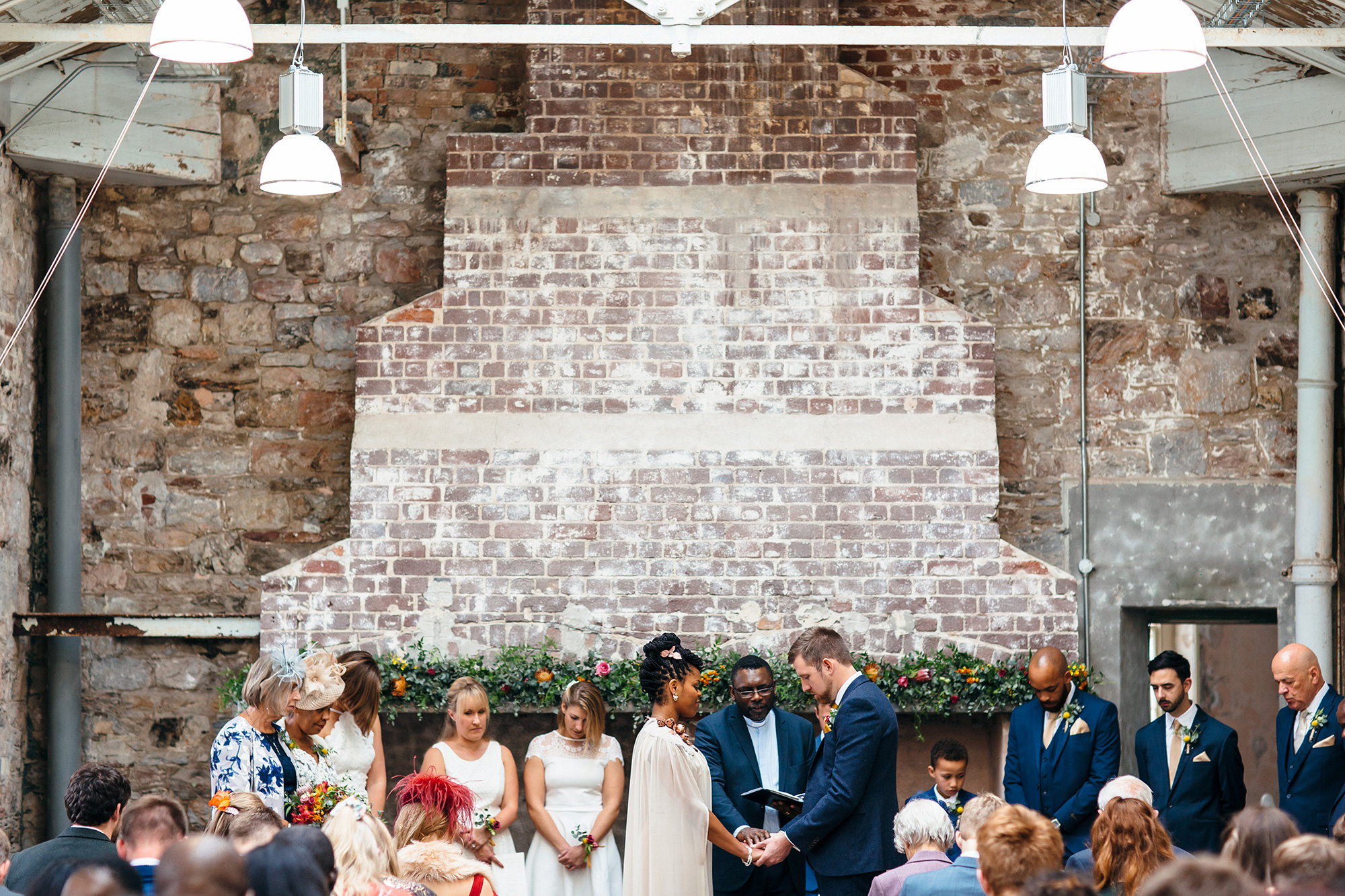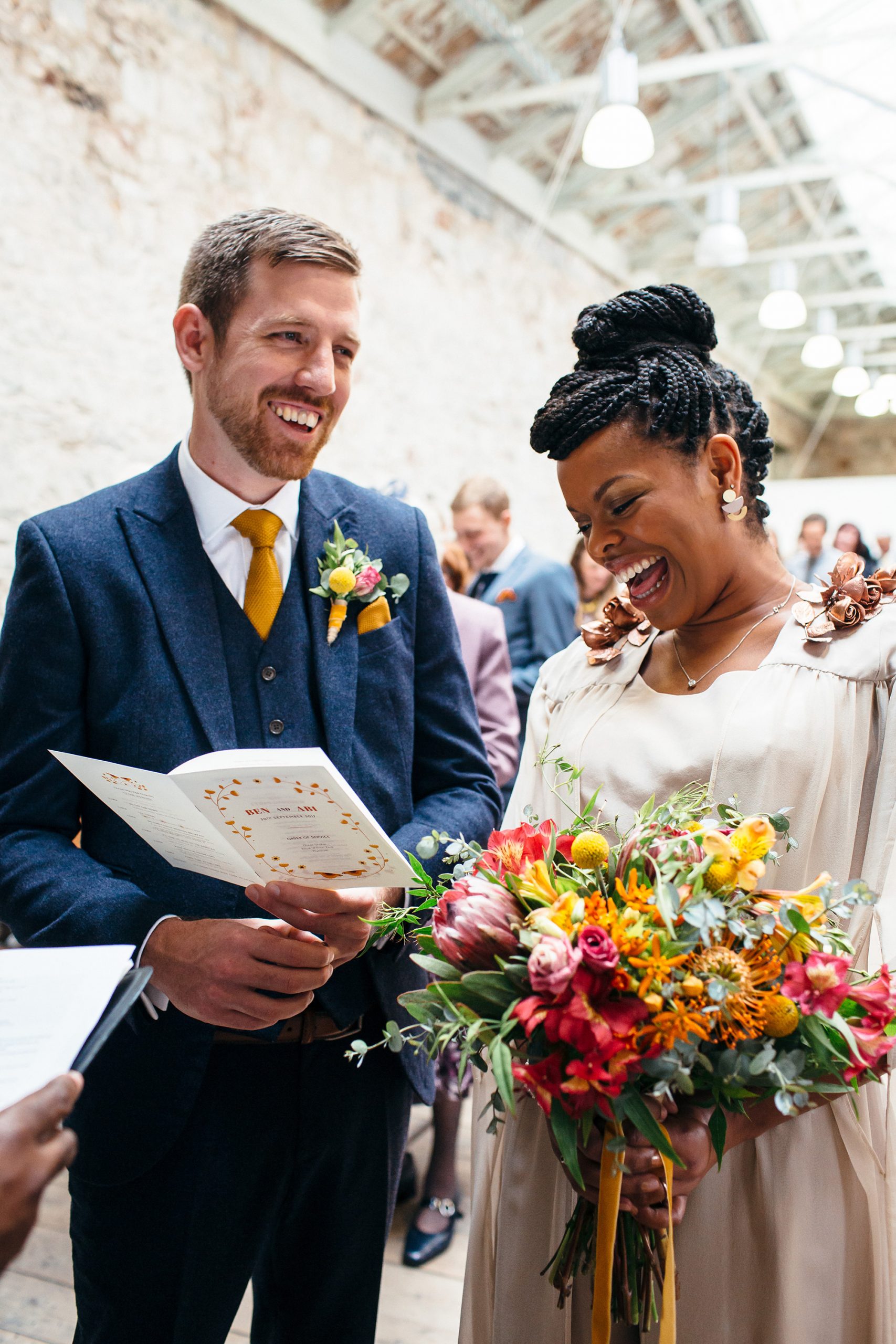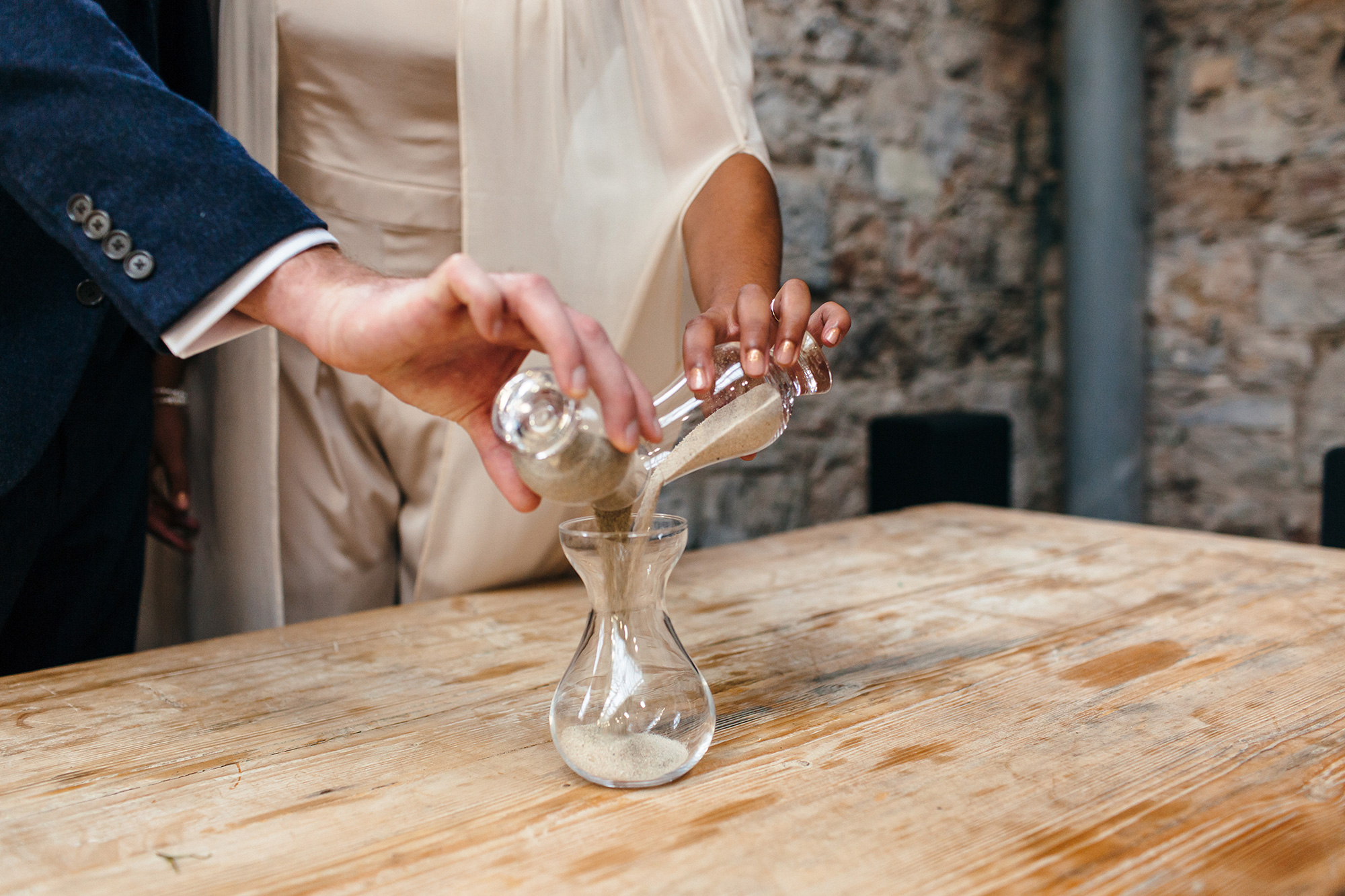 "We had a sand ceremony in which we mixed together sand from Jamaica and Cyprus (places important to our families' history) to symbolise our union," Abi says.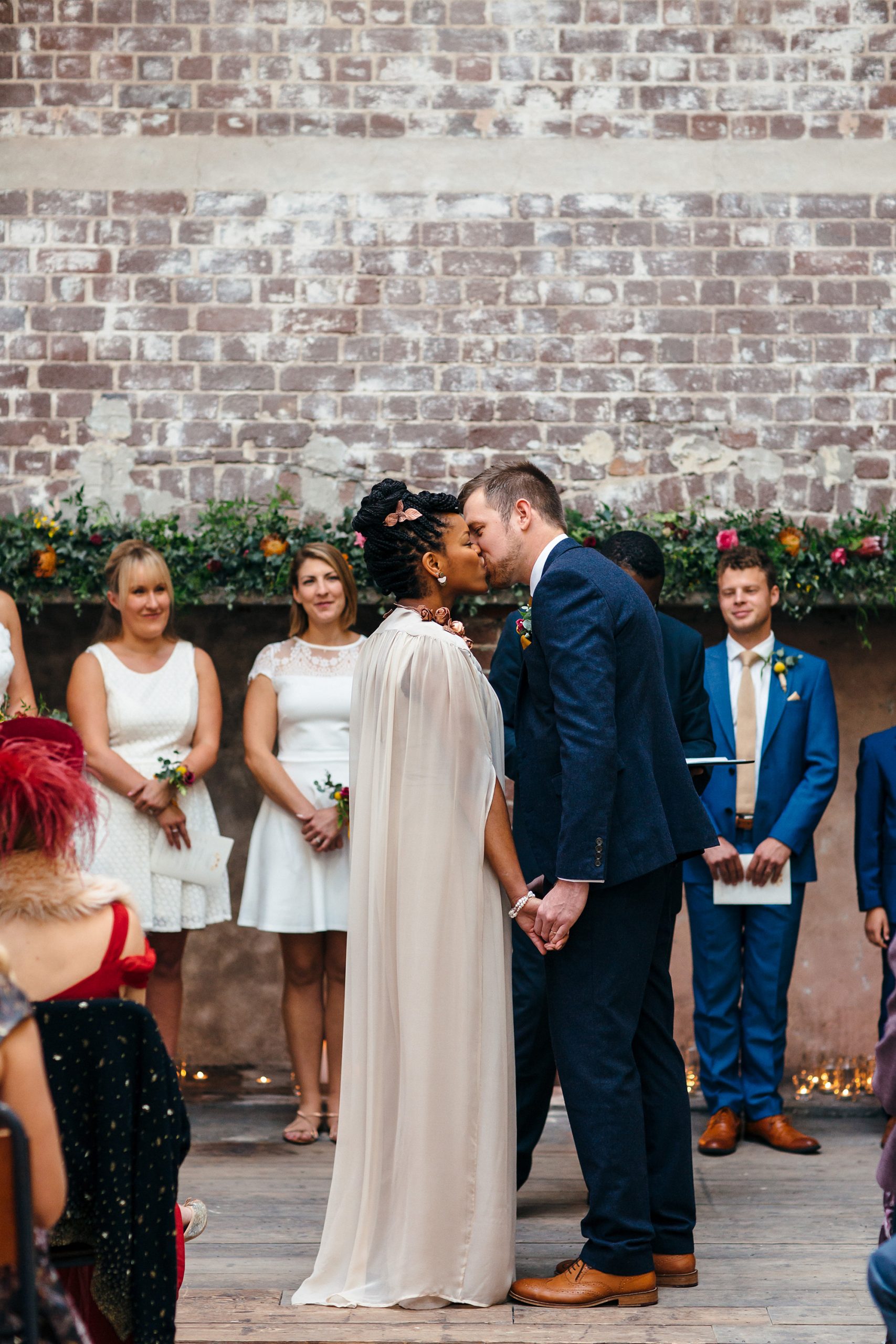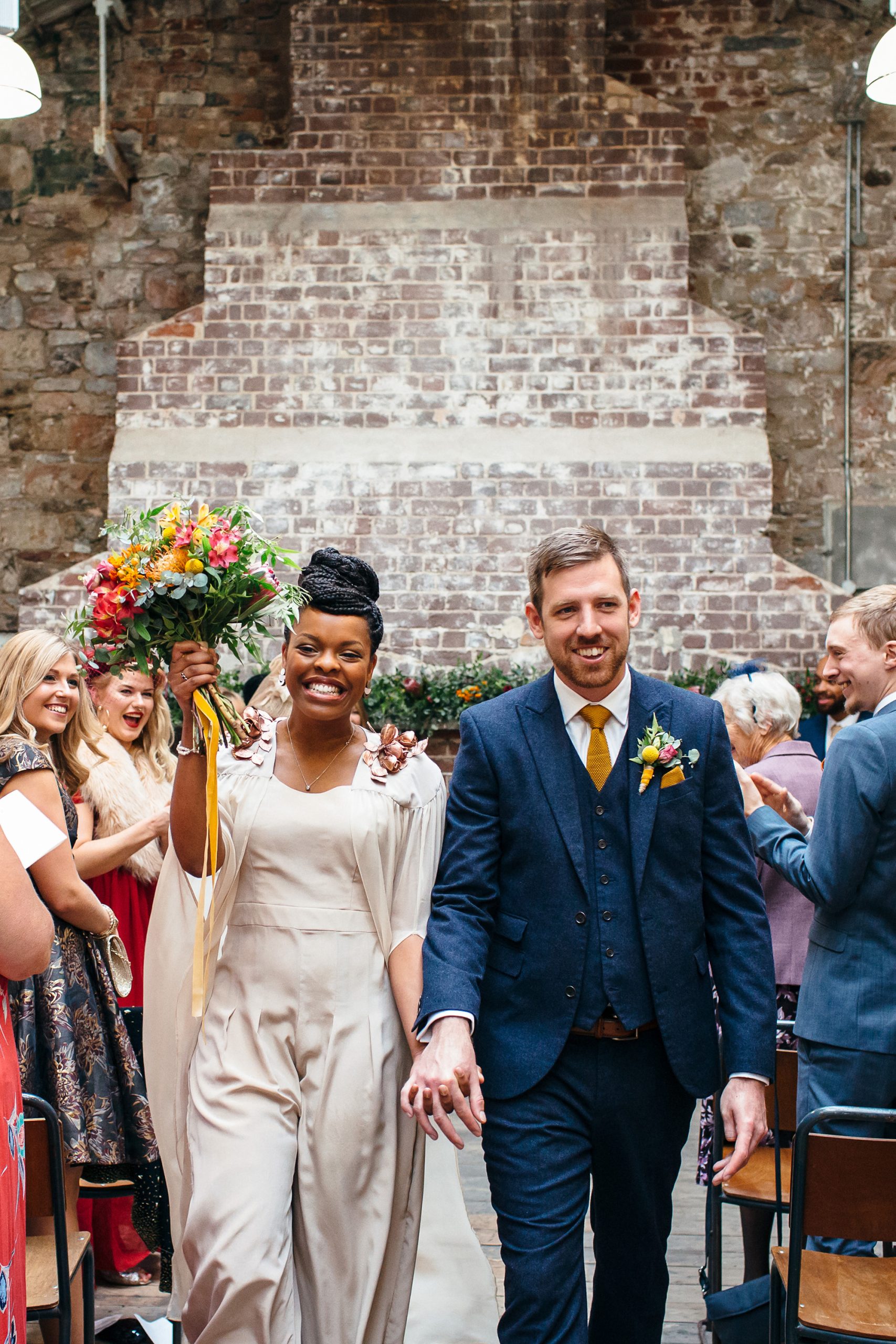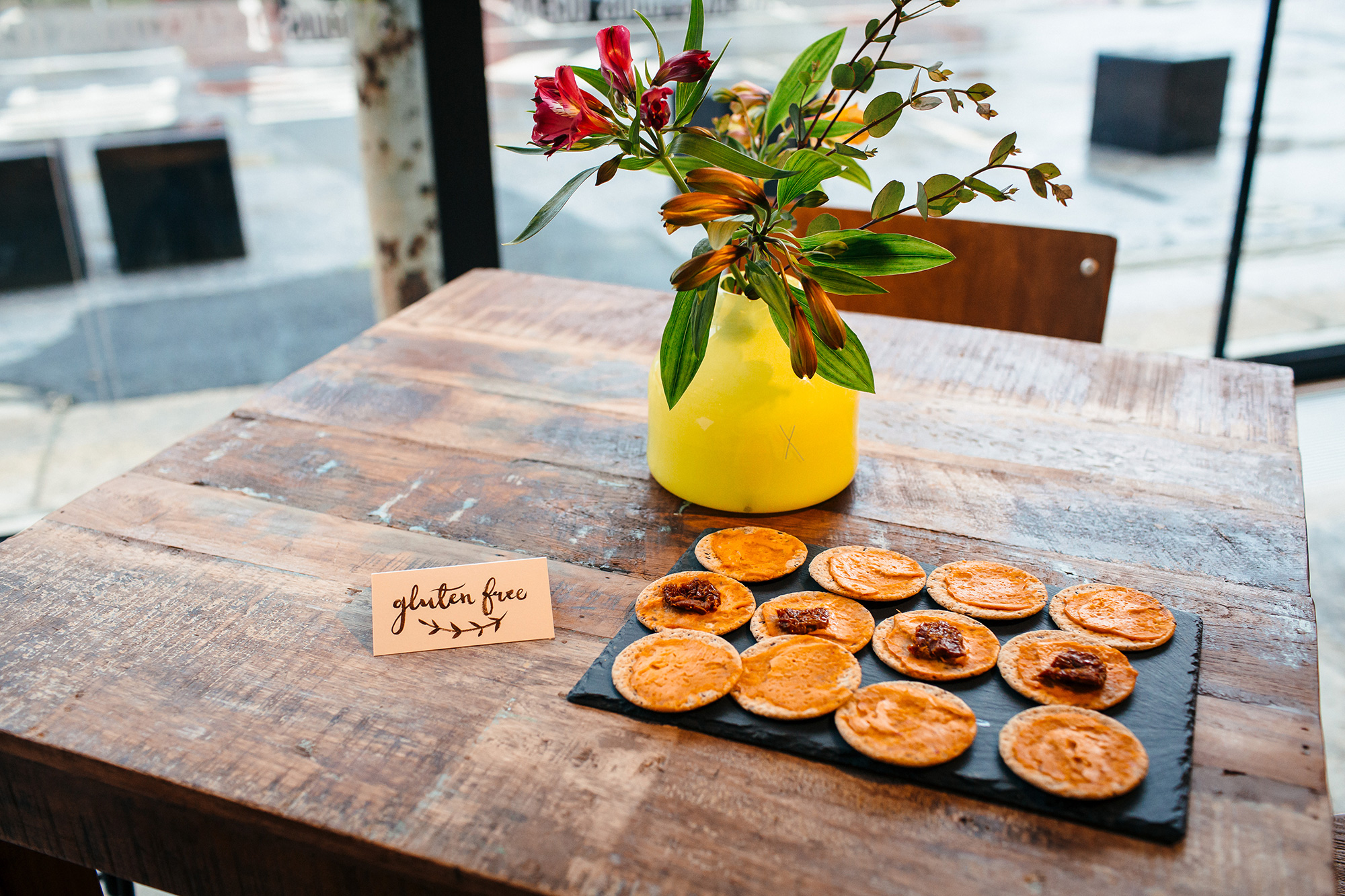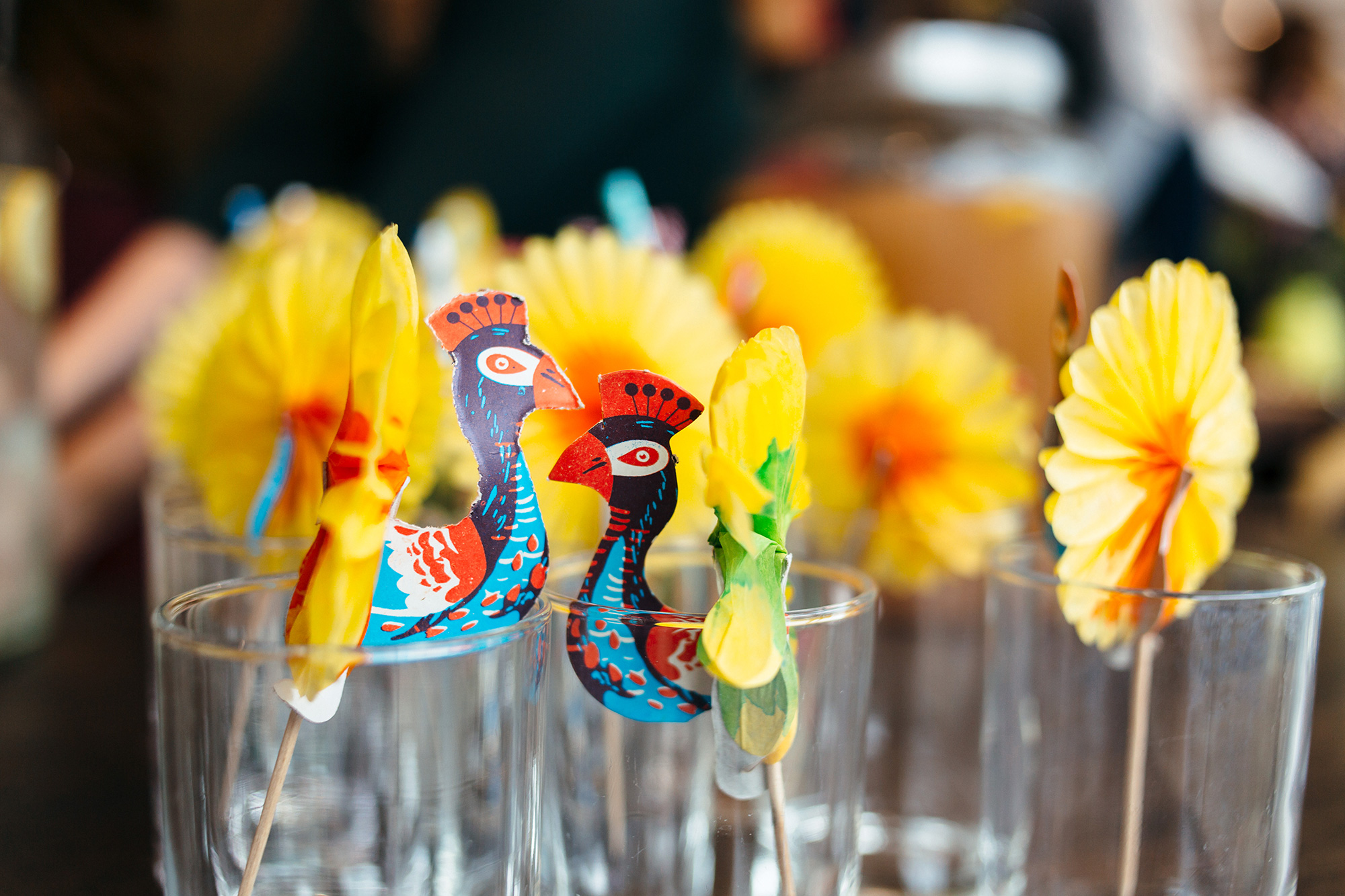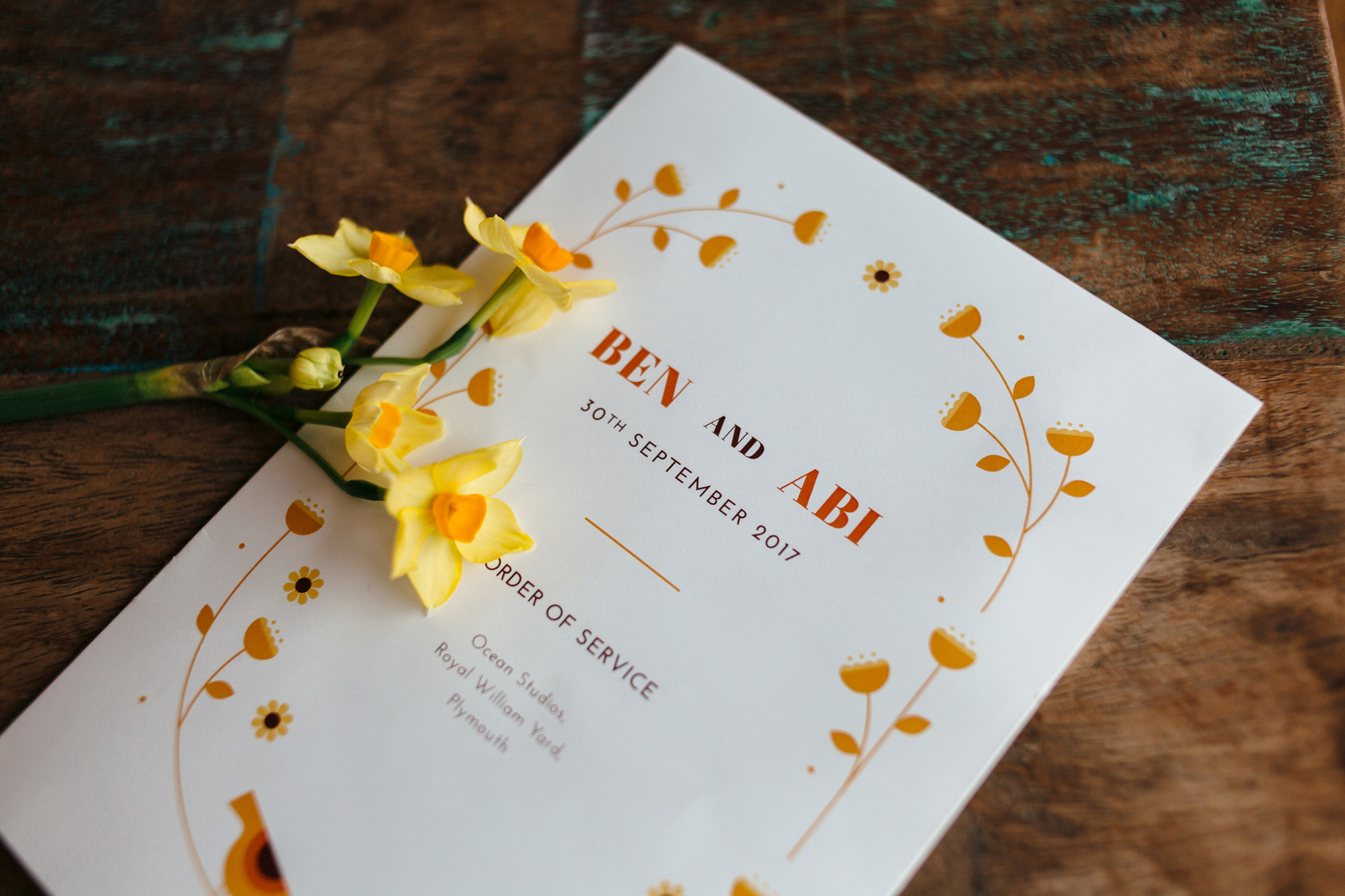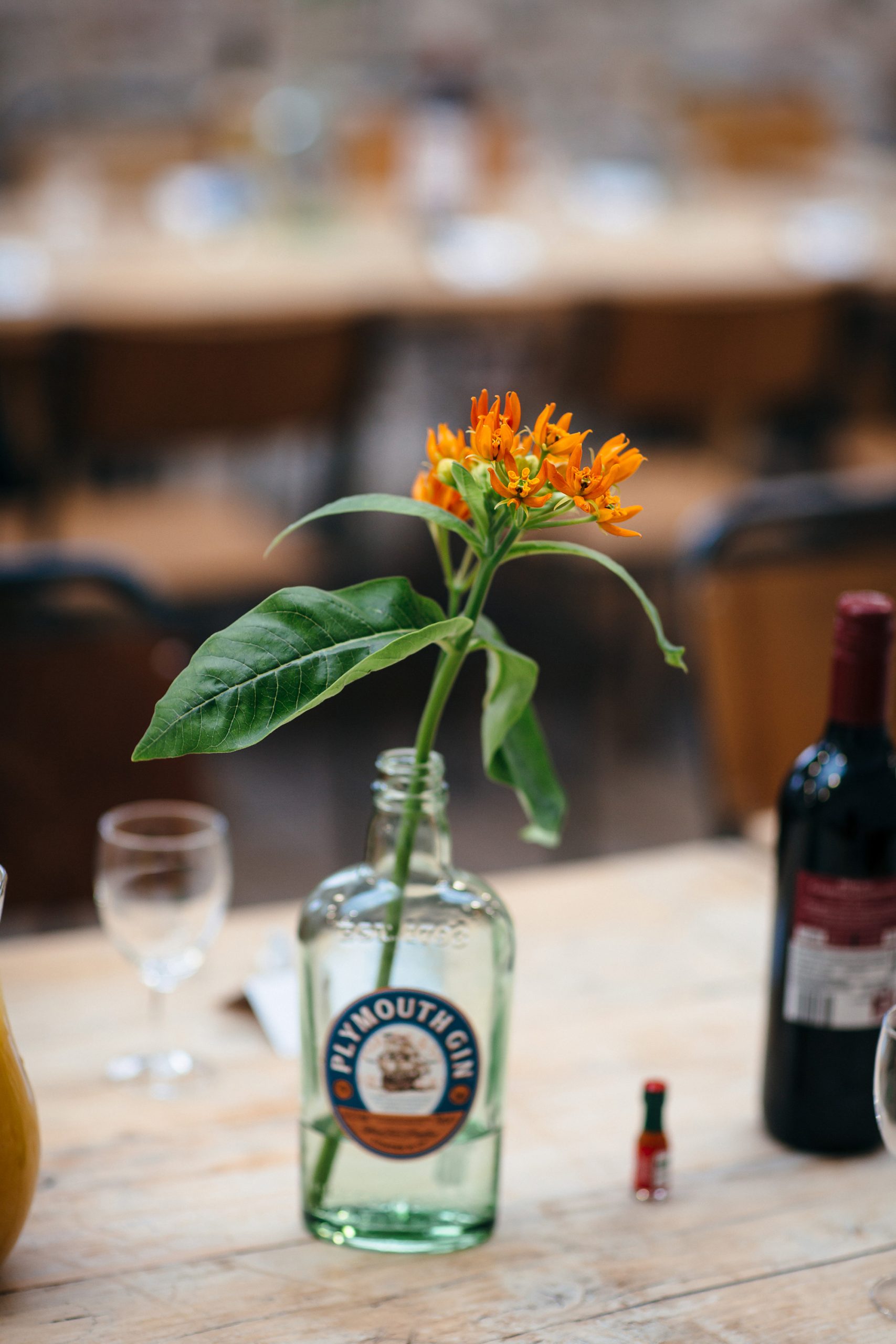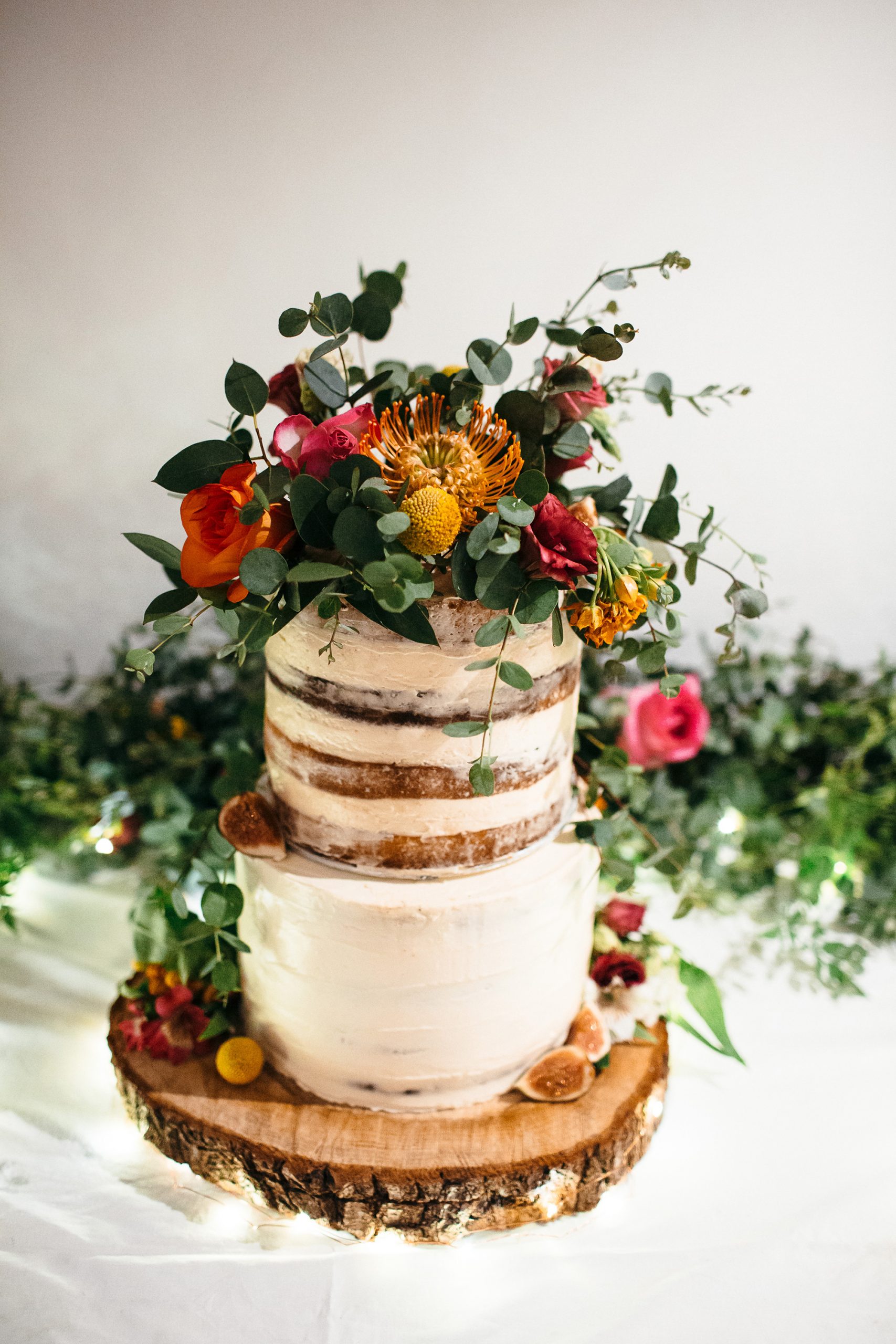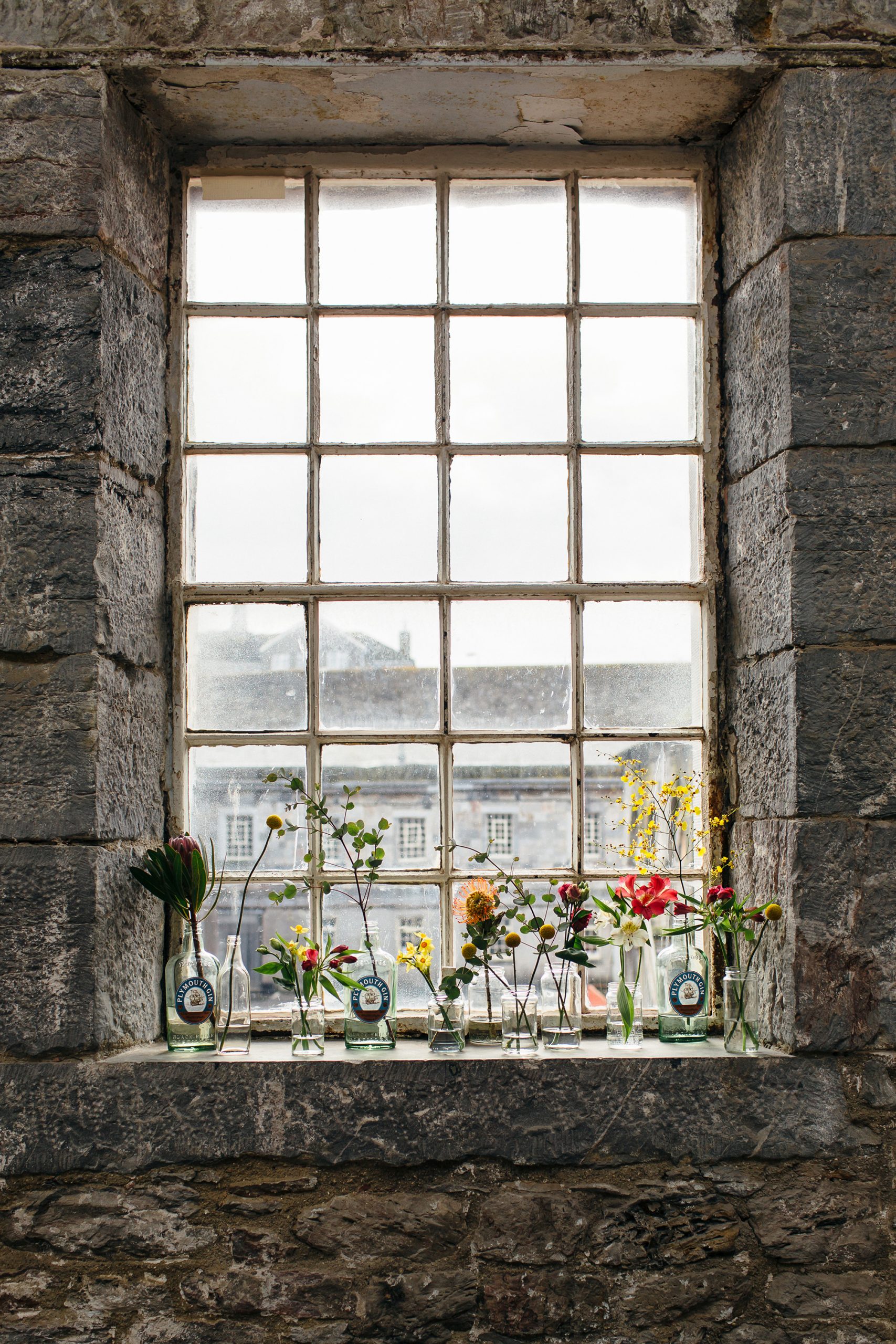 The couple collected more than 70 glass bottles and jars of all shapes and sizes, which were filled with flowers.