Chances are, you've already heard of Instagram, a lot, and want to get started using it to support your wedding business. Well, you're in luck! Here's Instagram 101: everything you need to know about using Instagram for your business.
First step:
Get Instagram! Download the app from the app store and sign up. Choose a username that reflects your business, like @easyweddings! Follow some people that you know or inspire you. You may want to connect to FB to get some of your friends following you too.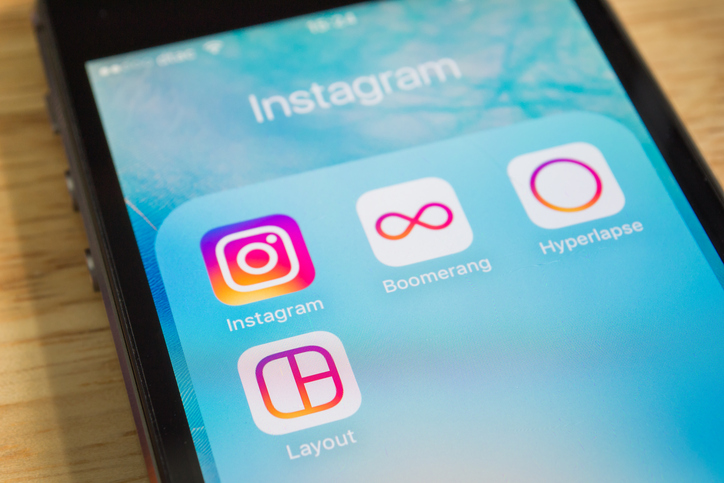 Next, switch to a business profile:
The benefit of switching to a business profile is that Instagram will allow you to see important analytics on your account like engagement, follower stats and your top posts over the last 2 years. You can also see how your stories perform. It's great for knowing your follower demographics and seeing which content is performing best for your audience. But, by far my favourite feature of the business profile is the ability to add calls to action on your profile. You can add a phone number to call, a "get directions" link, an email and more directly to your profile.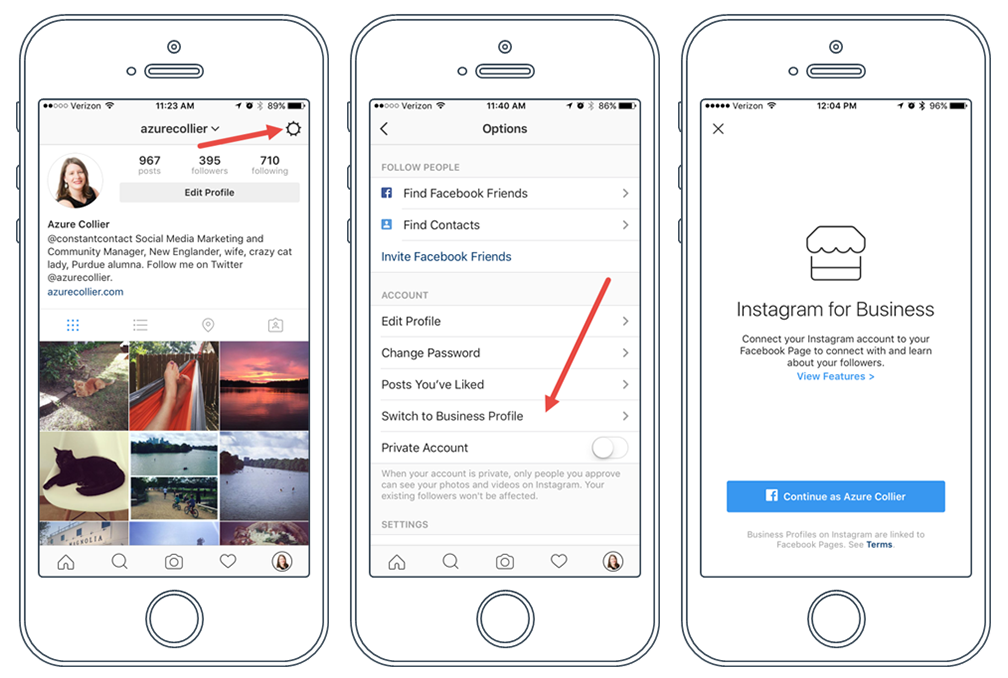 Post!
Start posting content! If you're in need of some content ideas, take a look at this 30-day content challenge specifically for the wedding industry. Real weddings are always a good idea, as well as posting reviews, inspiration, videos and wedding news.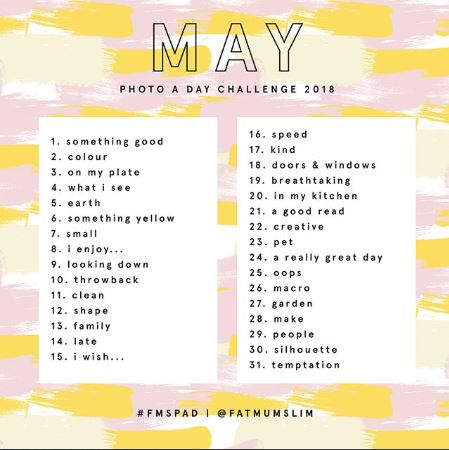 Get discovered:
Want to be found on Instagram? Using hashtags is one great way to be seen by your target audience. If, for example, you are a wedding venue in London, an example of hashtags to use could be:
#weddingday #weddingsuk #weddingbells #weddingvenue #londonwedding #weddingslondon #weddings #weddingdress #weddingplanning #weddingphotography #weddingcake #weddingmakeup #weddinginspo #weddinghair #weddingseason #weddingphotographer #weddingideas #weddingparty #weddingphoto #weddingdecor #weddinggown #weddingflow #weddingstyle #weddingphotos #weddingfun #easyweddingsuk #weddingceremony #londonwedding  #weddingdesign #londonweddingvendors
If you're not even sure what a hashtag is, basically a hashtag is a term, preceded by a hash symbol that allows users to categorise their content, which also easily allows other users to find or search for content related to a specific theme or specific content. For example, if I was posting an image of a wedding dress, I could hashtag it with #fashion #weddingdress #londonwedding and hope that a user looking for a wedding dress may find it. Plus, users can "follow" a hashtag too and see some posts on their feed.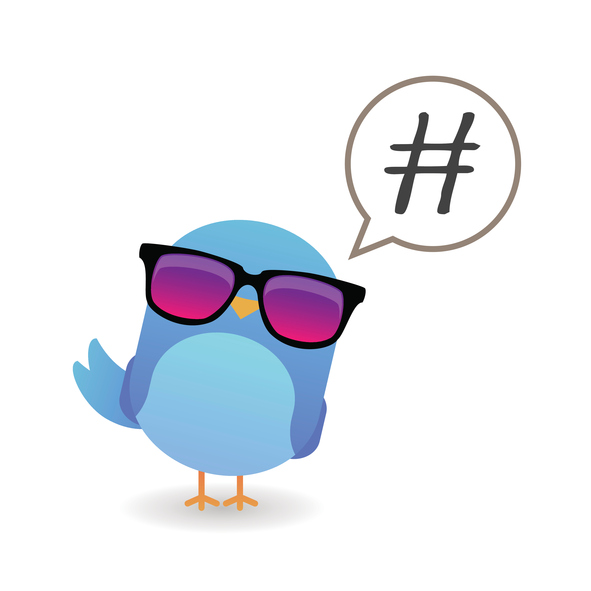 Keep them interested:
Creating an interesting and engaging presence on Instagram is important to keep your followers' number growing. Having engaged followers is a lot more important than anything else. If they love what you are putting out there, they're a lot more likely to become customers. A lot of users use a "theme" and stick to it. For your feed, you may want to apply a similar filter to all of your images, for example, to get this same look, or stick to certain colours. Others alternate between colour and black and white, which can look really effective too. Ideally, posting every day is a great idea, but it's not 100% necessary. As long as you are posting regularly, as little as once per week is okay.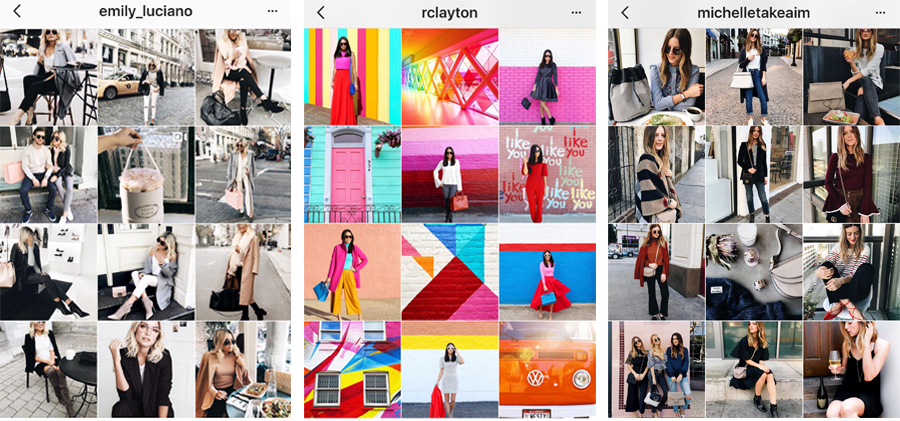 @tagging
If you want to credit a business in a post, just place the @ symbol and then their username in the caption. They will receive a notification of your post. Alternatively, you can also tag a user in the post in the same way that you can do so on Facebook.
Instagram stories:
So, what's the difference between a post and a story? A post appears on your profile and on the scrollable feed. But, a story appears both on your profile when you click on your display picture, or right at the top of the feed. When a user clicks on a story, it takes up their whole screen. Instagram comes with heaps of amazing features, like polls, the ability to add gifs, live video, and much more. This, combined with the fact that your story appears at the top of the feed regardless of whether your posts do, makes it a very powerful tool.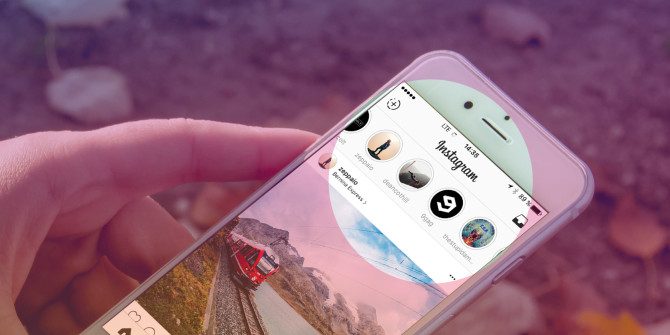 Interact!
Don't just set up your Instagram, post and run. It's very important to follow, like, comments and BE PRESENT! Your potential leads are much more likely to find your business if it's right there in the palm of their hand, interacting with them.