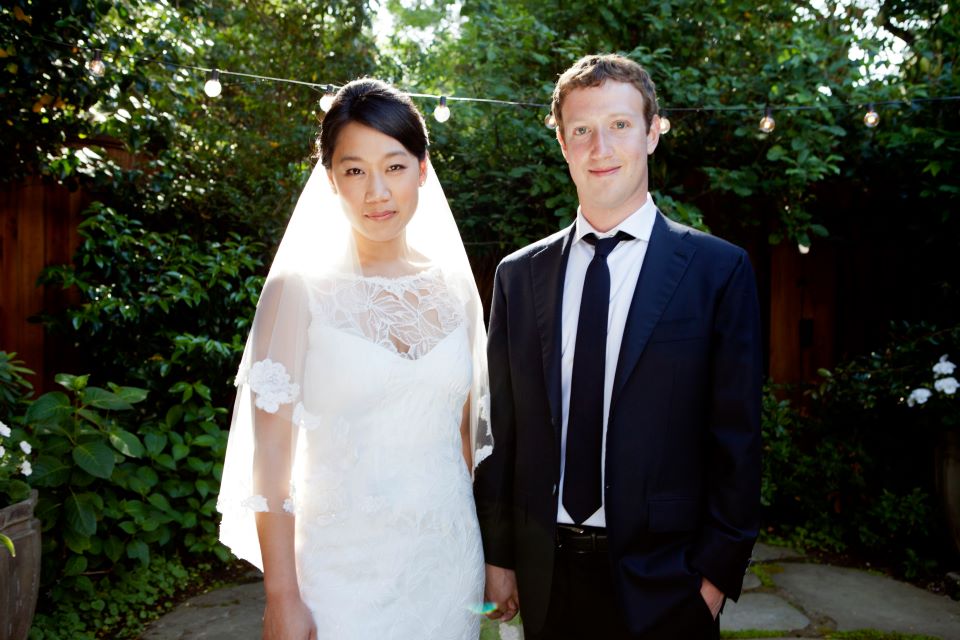 Facebook co-founder Mark Zuckerberg has a new status update: Married.
The tech gazillionaire, 28, wed long-time girlfriend Priscilla Chan, 27, in a secret (and surprise) wedding ceremony in their Californian backyard yesterday.
The first the world heard about the nuptials was when Zuck posted the picture above to his personal Facebook page.
According to Associated Press, the couple were wed in front of 100 close friends and family who though they were attending a party for Priscilla's graduation from medical school, which also coincided with Zuck's 28th birthday.
Also in attendance was Facebook COO, Sheryl Sandberg.
Mark presented his new bride with a "very simple ruby" wedding ring that he designed. The couple are reported to have been preparing for the wedding for months.
It's certainly been a big week for Zuck, who also floated Facebook on the US stock exchange the day before.
Mark and Priscilla have been going out for nine years having met at Harvard University.
Congrats to them both! Can you imagine how smart their kids are going to be?