Weddings seem to have a language of their own and, though by the time you walk down the aisle, you'll know your bouquets from your boutonnieres, the first terms you'll need to get your head around are those relating to wedding themes. Here are some of the most popular wedding theme ideas explained.
We've described what all the different wedding styles are so you can start planning the wedding of your dreams, and yes, we've explained the difference between vintage and rustic!
A classic or traditional wedding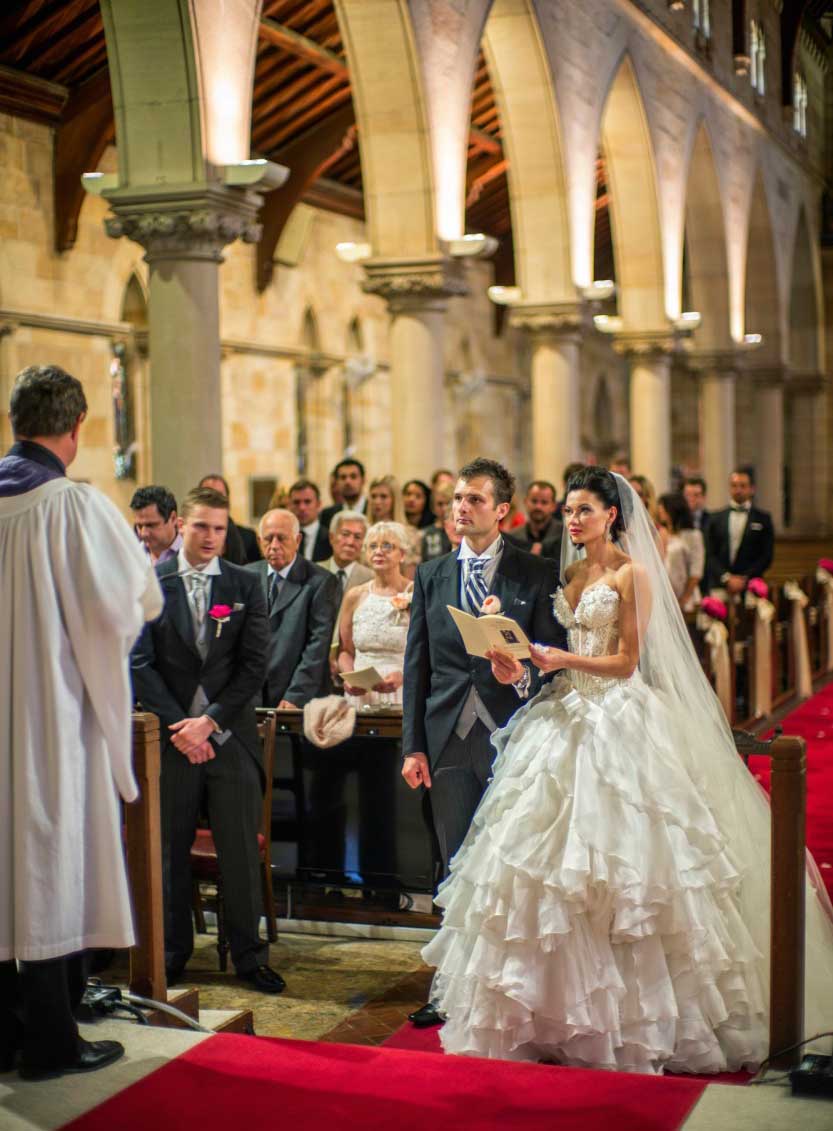 A classic or traditional wedding is, often, quite a formal occasion which includes a sit-down three-course dinner at a reception.
Markers of such a wedding, typically, include the couple marrying in a church; the bride wearing a classically styled, usually princess ballgown-style wedding dress, in white, of course, as well as formal celebrations following the ceremony. The groom will wear a classic black tuxedo, and the groomsmen will generally wear a tuxedo also or a formal suit. The bridal party will usually consist of many members including flower girls, page boys, junior bridesmaids/groomsmen, ushers and ring bearers.
Formal celebrations that are prevalent in a classic or traditional wedding include professional wedding photos, the cutting of the cake, speeches, first dance, father-daughter and mother-son dances, and the garter and bouquet toss. If the couple are married in a church there may be further religious or cultural traditions that are incorporated into the ceremony also. For example, in some cultures, once the ceremony has commenced the bridal party will wait in a receiving line at the alter so that each and every guest present can come past one by one and congratulate the bridal party.
Here are some examples of a classic and traditional wedding.
Contemporary elegance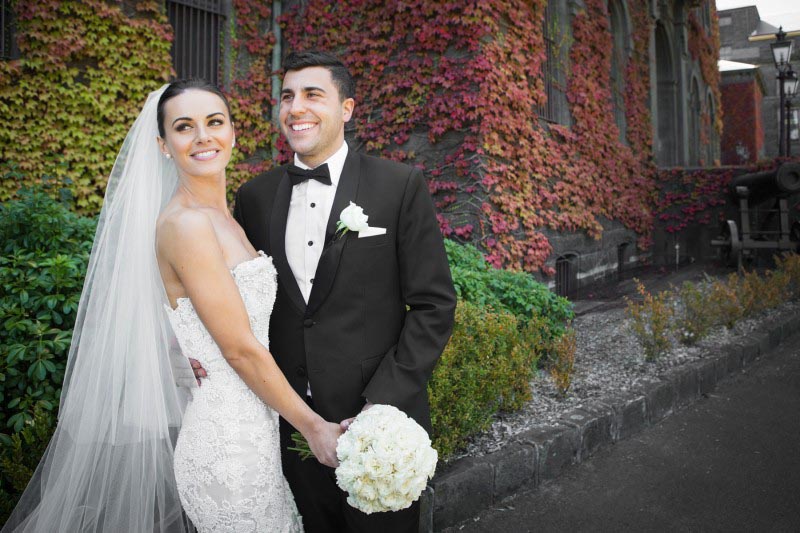 A contemporary and elegant wedding is another formal occasion, and while it has the foundations of a classic and traditional wedding, it has a contemporary twist. The contemporary twist can be modern design choices such as a non-traditional wedding dress or non-traditional wedding venue, as well as a modern take on invitations, styling, flowers and decorations.
It is essentially a classic wedding with some elegant, yet trend-focused, styling choices, making the over all mood and theme a little more contemporary than it's traditional counterpart.
Contemporary and elegant weddings may include all of the formalities that are present at a traditional wedding, such as a sit-down dinner and speeches. A contemporary and elegant wedding usually includes all the key players in the bridal party too, such as the bridesmaids, groomsmen, flower girls and page boys.
Here are some examples on contemporary and elegant weddings.
Vintage style
A vintage theme means that the styling for the wedding will be reminiscent of a bygone era. For example, most vintage style weddings make reference to the Victoria era, as well as the '20s or '40s. This theme is really expressed through the garments, hair and makeup worn by the bridal party, as well the venue styling, floral and decoration choices.
A vintage wedding may or may not include a sit-down dinner, however, a cocktail wedding is usually more applicable to a vintage theme as cocktail parties were all the rage in the roaring '20s. Jazz music, vintage photo booths, vintage wedding cars and even a vintage style venue are all popular ways to enhance the vintage theme.
While a vintage wedding can be a formal occasion, it may not include all the traditional formalities or members of the bridal party.
Here are some examples of a vintage wedding.
Romantic vineyard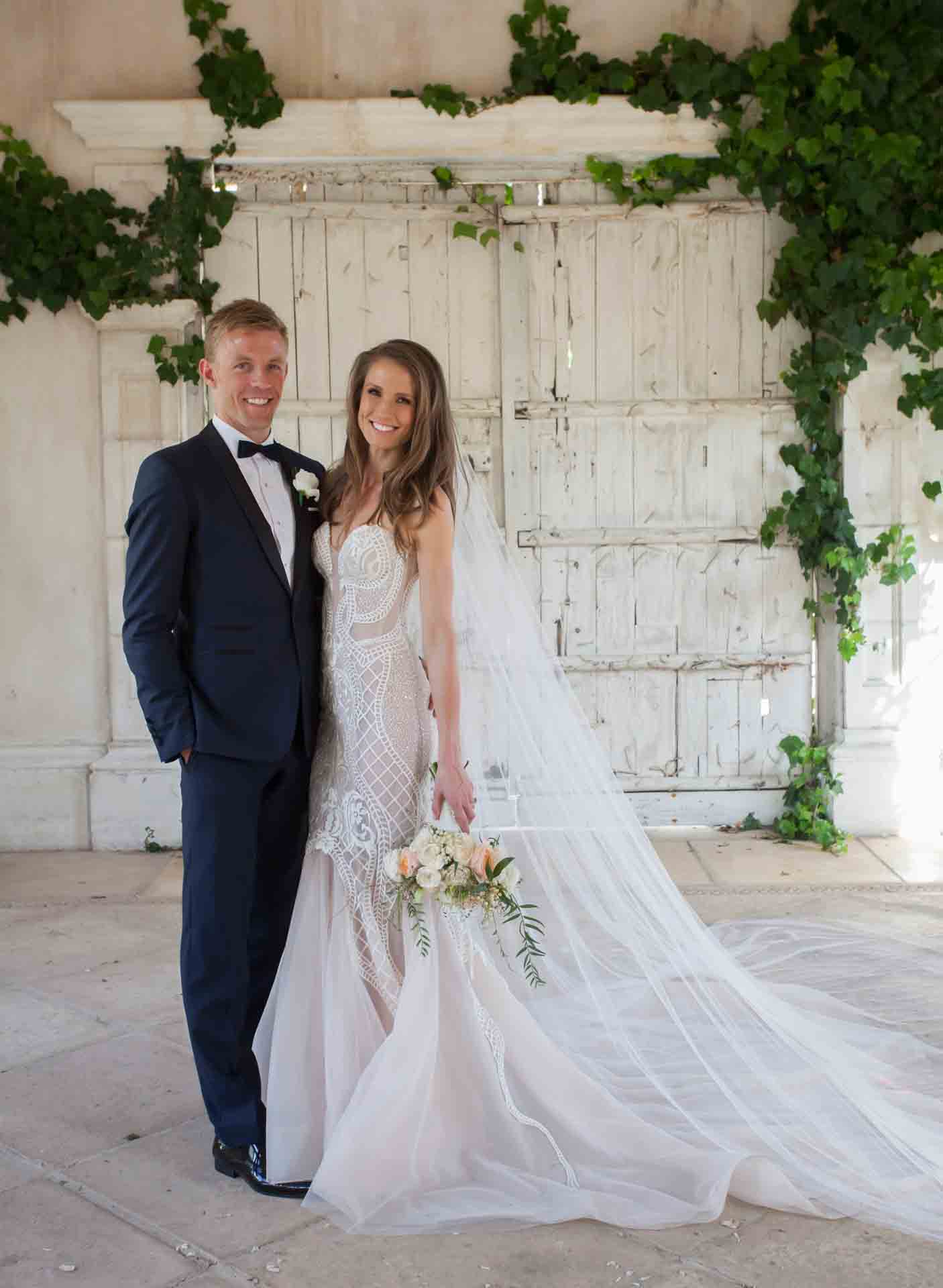 A vineyard wedding is usually a visual celebration of the beautiful, natural surroundings. The wedding ceremony might be held outdoors or indoors, and often the styling elements will reflect the surrounding landscape. A vineyard wedding usually mixes well with rustic elements and styling choices.
A vineyard wedding may have a focus on food, wine and local produce and therefore will usually be a sit-down dinner. A vineyard wedding may be as formal or as informal as the couple want, and key players in the bridal party are usually present.
Her are some examples of a vineyard wedding.
Rustic wedding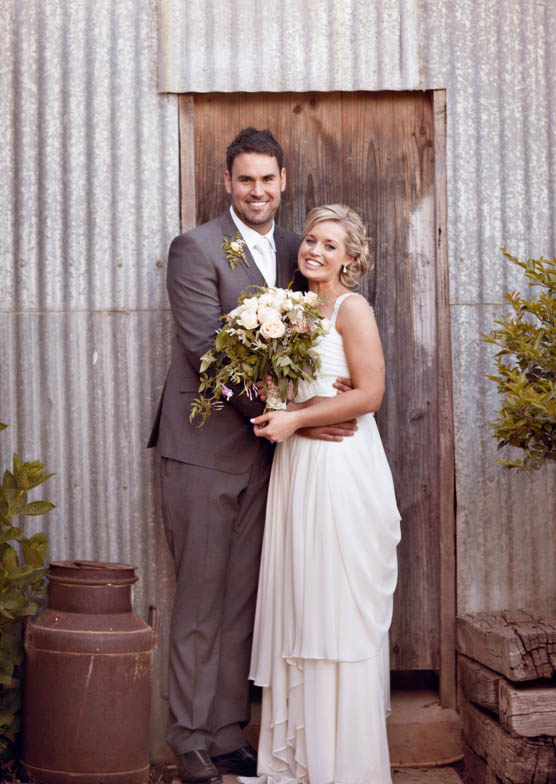 A rustic wedding theme or style is a styling theme which is inspired by the simplicity of country life and references the outdoors. A rustic wedding usually incorporates rustic elements such as timber, metal and natural unstructured bouquets and flowers.
Rustic weddings are usually held, and tend to work best, in venues such as barns, sheds, vineyards and outdoors under a marquee or tree, and the reception will usually consist of a sit-down dinner. Some rustic weddings may have the ceremony and reception at the same location, or on the same property.
Some formalities may be present, however, a rustic wedding is typically quite relaxed and laid back, as opposed to being very formal. Couples may choose to have many bridal party members, just a few or even none.
Here are some examples of a rustic wedding.
On the beach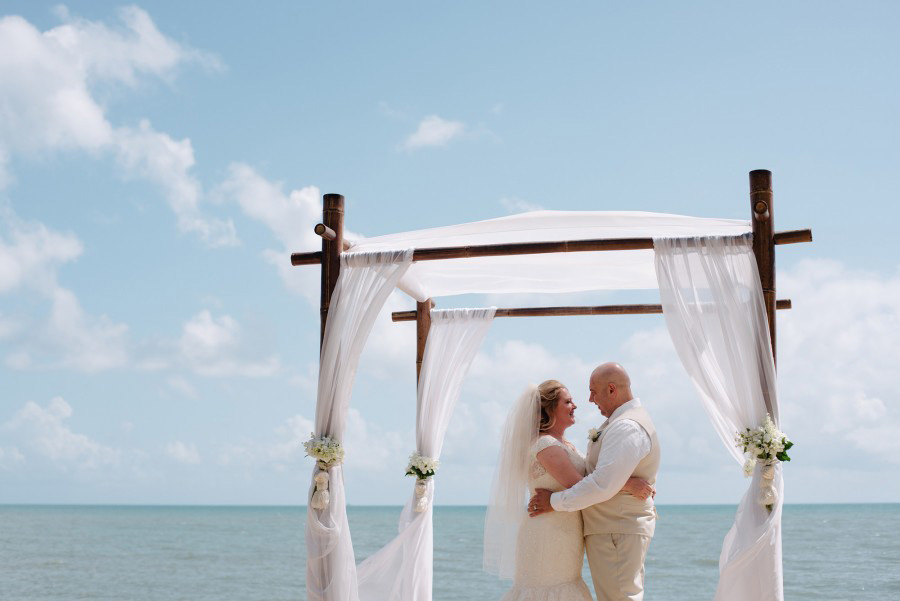 A beach wedding is typically a relaxed occasion although often if you are getting married on the beach it is as part of a destination wedding. Often guests aren't required to wear clothing that is too formal. Most beach weddings will include a ceremony on the beach and a reception to follow at a nearby venue.
The couple may opt to take a relaxed approach to their wedding attire, and some brides will even wear sandals or no shoes at all. A beach wedding may consist of a small or large bridal party, as you may be far away from home some couples even choose to have an intimate beach ceremony with just a handful of close friends and family.
A beach wedding may be a cocktail or sit-down occasion, and may include as many or as little formalities as the couple choose.
Here are some examples of a beach wedding.
DIY wedding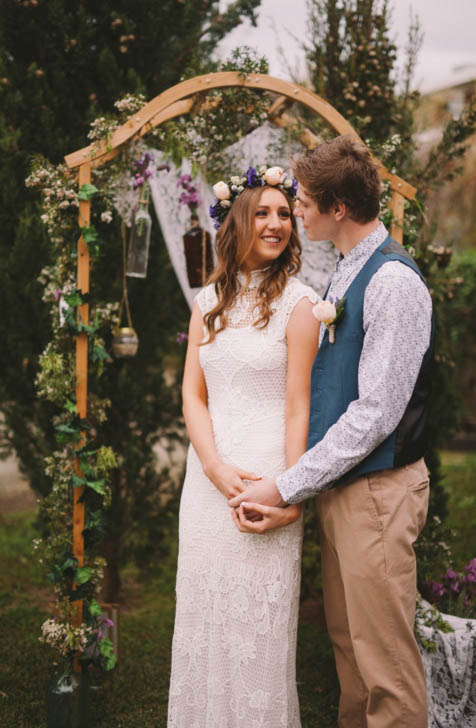 The term DIY means 'do it yourself', so a DIY wedding is essentially a wedding in which the couple have hand made many of the decorations, styling elements and even bomboniere. A DIY wedding is typically a smart casual occasion and may consist of a sit-down dinner or embrace a cocktail party style approach.
DIY weddings are a great way to keep costs down for couples who are budget conscious, and some DIY brides may even make their own bouquet, dress and even do their own hair or make-up. A DIY wedding may or may not include formalities, and the couple may choose as many or as few members of the bridal party as they desire.
Here are some examples of a DIY wedding.
Bohemian romance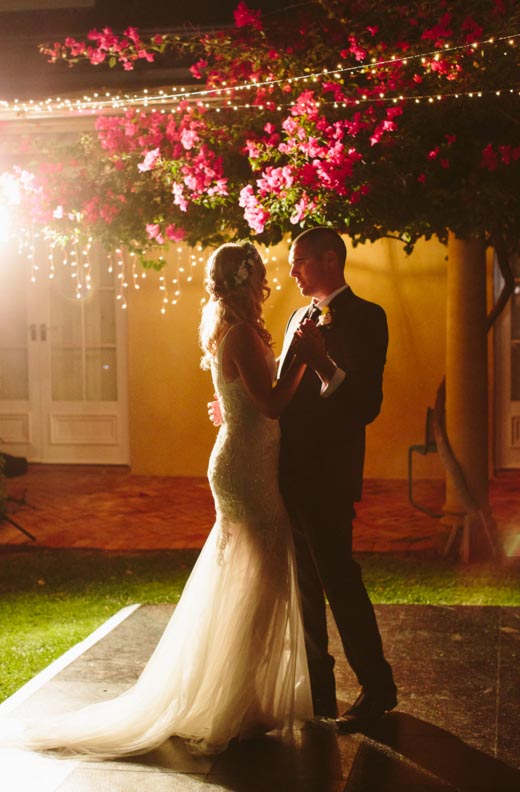 A romantic bohemian style wedding generally has a relaxed yet elegant vibe. This is often conveyed through the styling choices of the bride and her maids, as well as venue choice and location, decorations and style of ceremony.
Bohemian weddings usually incorporate an element of nature, whether that is the ceremony being held outside or greenery and floral decorations used to decorate an indoor location. Some bohemian weddings tie in well with a beach setting too.
Here are some examples of a bohemian wedding.
Industrial inspired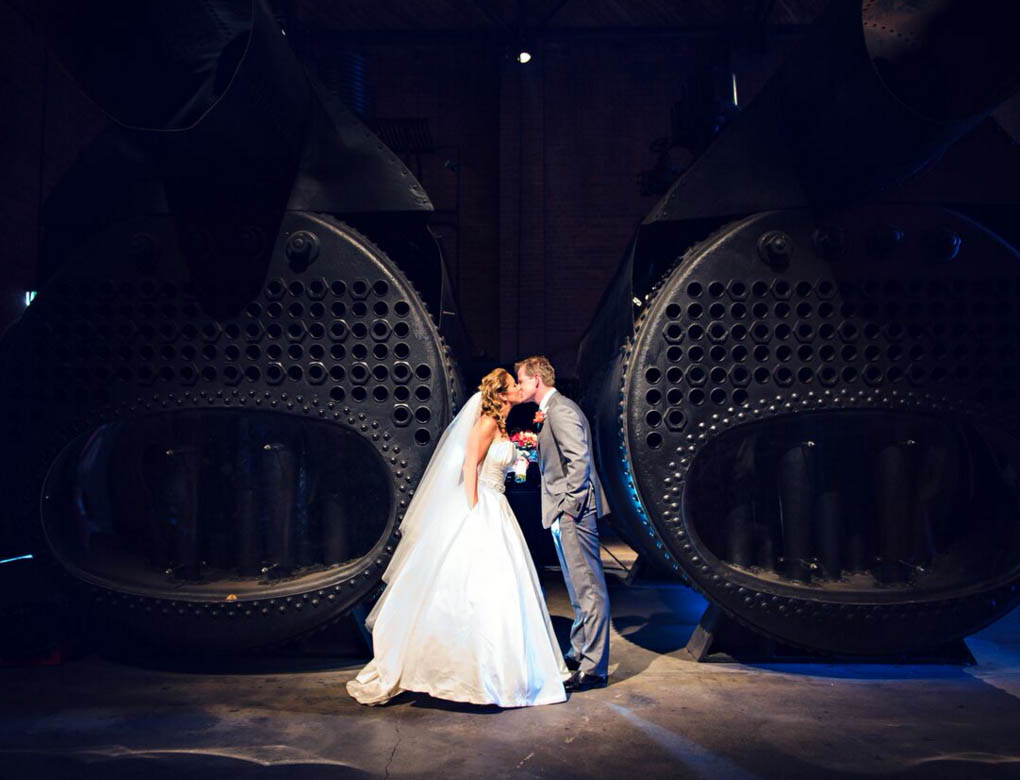 Industrial weddings are weddings that incorporate an industrial aesthetic. This is usually achieved through the choice of venue and the way it is styled. Industrial characteristics include raw textures and materials such as polished concrete, aged timber and exposed brick.
Industrial weddings can be both sit-down and stand-up cocktail affairs, depending on the venue and the couple's preference. Moreover, an industrial wedding may be traditional in nature in terms of formalities and the bridal party, but is set in a non-traditional context.
Here are some examples of an industrial wedding.
Country or farm wedding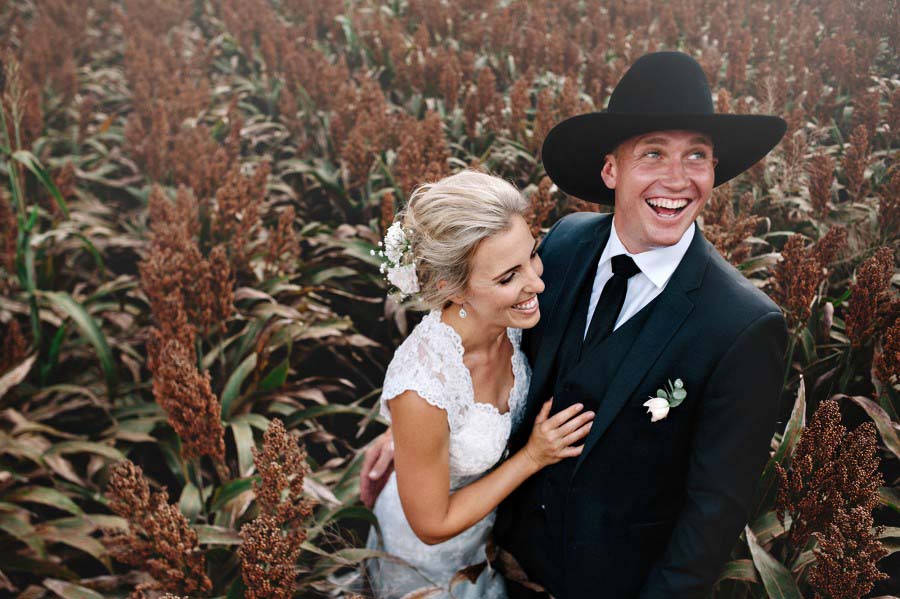 A country or farm wedding is a wedding which is held at a farm or in the country and is often styled to reflect the surroundings. Rustic styling and decorations often tie in well with a country theme, and country brides may wear boots and use trucks as wedding day transport in lieu of traditional wedding cars.
Country weddings are usually sit-down occasions and may require a smart-casual to formal dress code. Bridal parties can include many members or few, and many traditional formalities may or may not be included, depending on the couples preference.
Here are some examples of country and farm weddings.
Garden or outdoors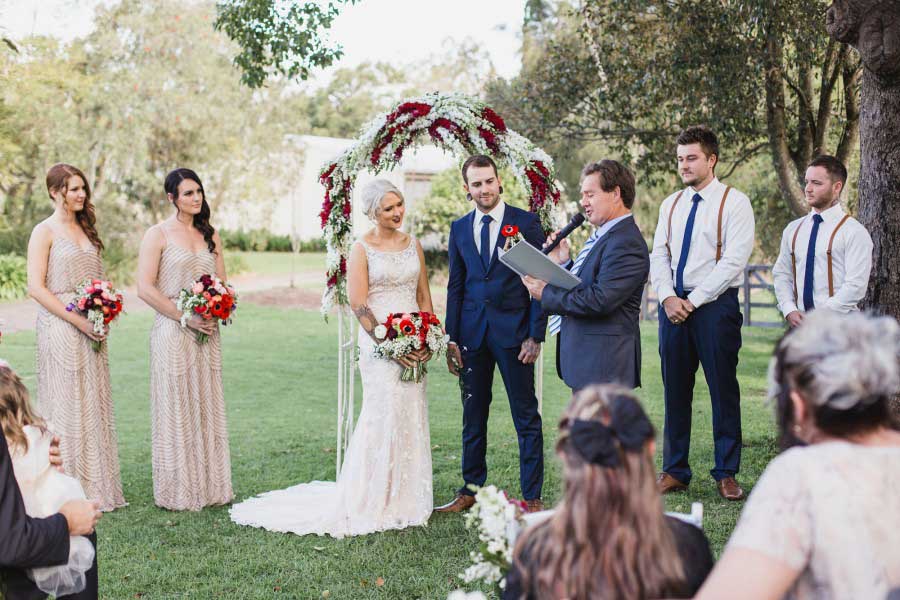 A garden or outdoor wedding is generally a relaxed affair and the ceremony will usually take place in a garden or at an outdoor location. Garden and outdoor weddings can range from being quite relaxed, with a smart-casual dress code, to very formal with a cocktail dress code.
Some couples choose to continue the celebrations outdoors and create a festival-inspired setting with the inclusion of food trucks and outdoor games, whereas other couples may choose to move the wedding to an indoor reception for a formal sit-down dinner and evening of formalities.
Here are some examples of garden and outdoor weddings.
Glamorous and luxurious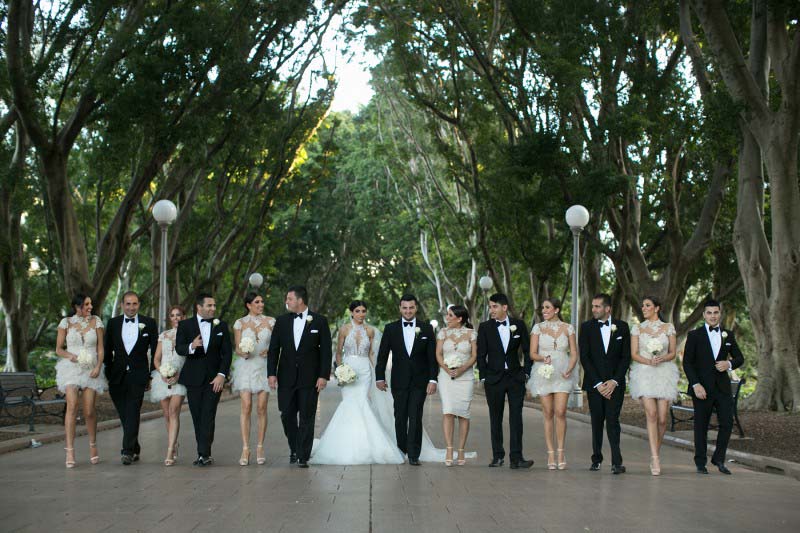 Glamorous and luxurious weddings tend to be traditional weddings which are extravagantly decorated. Glamorous and luxurious weddings tend to be black tie occasions, and are often held at a church and reception venue.
A glamorous and luxurious wedding may include styling elements that involve sparkle, metallic colours such as gold, silver, rose gold and copper, and stand out features like lush flower walls, opulent centrepieces and elegant invitations, styling and decor.
Glamorous weddings may have an element of regal or Hollywood glamour, and the bride may wear a gown which features lace or intricate embellishment, with well styled bridal party to match.
Glamorous weddings are sit-down occasions and they generally include all the formalities that a classic and traditional wedding has.
Here are some examples of a glamorous and luxurious wedding.