Newcastle Upon Tyne is a university city in England's northeast. With its iconic bridges and waterfront, you'll love getting married in bustling Newcastle. Here are 20 of the best wedding photographers Newcastle has to offer so that every special moment you have on your big day is captured forever.
There aren't many photographers out there like Gavin Forster. Gavin has a truly special vision in his photography that he never wavers from. If you and your spouse-to-be love artistic and creative photography, then Gavin's work is sure to speak to you. With glorious colours, premium quality and compositions to die for, Gavin's work is sure to impress. He works within a documentary style, meaning he'll keep out of your hair and focus on capturing all of your favourite moments throughout your wedding. For true beauty in your wedding photography and an artistic eye, Gavin is your man.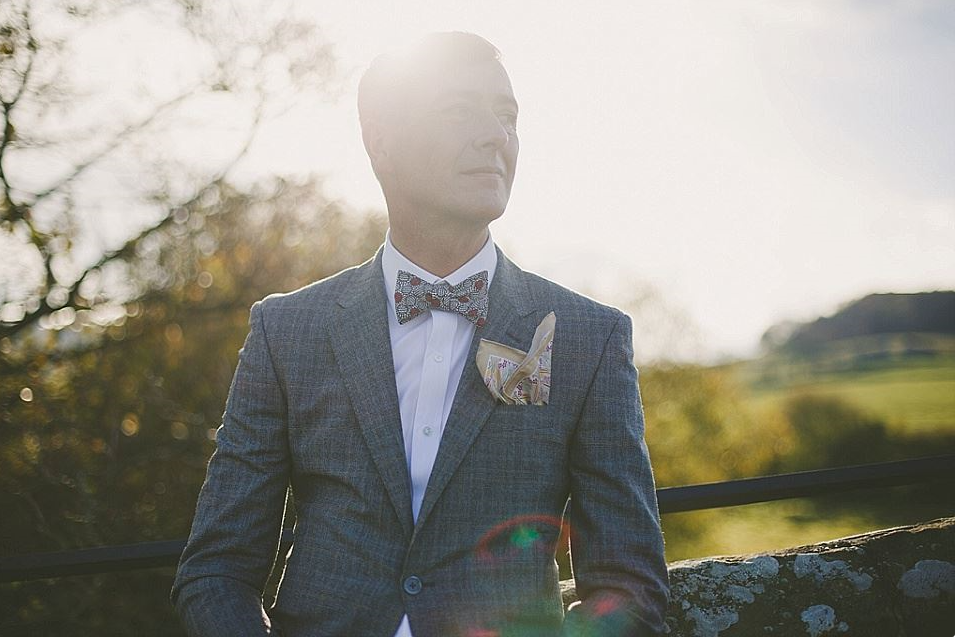 If you're passionate about colour, then you'll definitely want to check out the portfolio of Karen McGowran. Karen has a way with colour. She is able to harness natural light with finesse and skill to make colours sing in her photographs. She doesn't take things too far though; her colours are still subtle enough to not be brash or too intense making for beautiful photos. Karen has a friendly and relaxed approach, and she loves to capture those little details.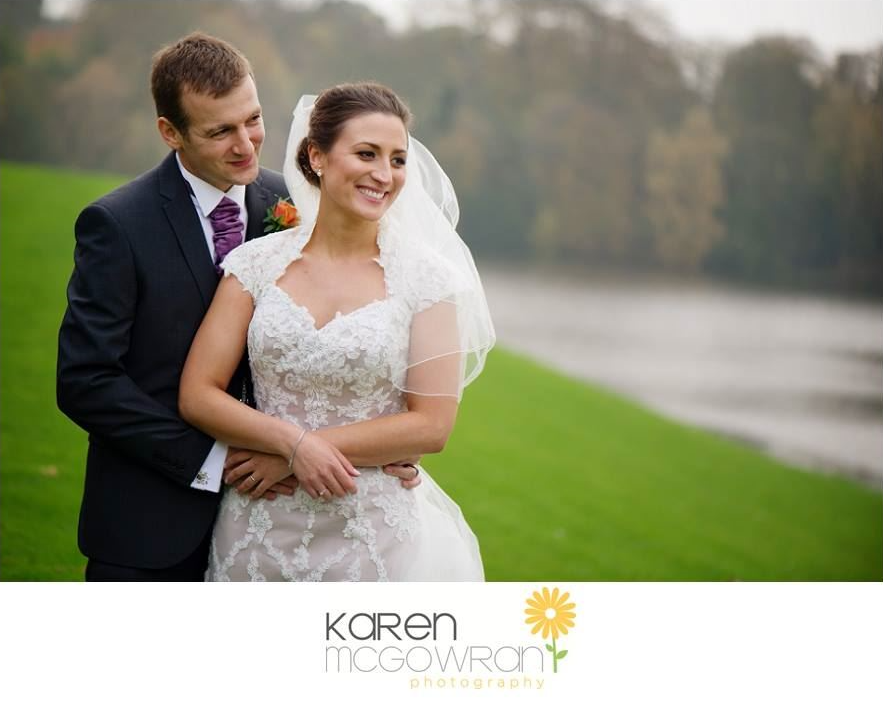 Gordon Mackinnon is highly experienced with photographing Newcastle and the surrounding Northumberland countryside. His work is truly remarkable. It's moody and dramatic and extremely romantic, making his style perfect for your upcoming wedding. With a reportage style of photography, Gordon is ideal for couples who want a skilled photographer who doesn't monopolise their time.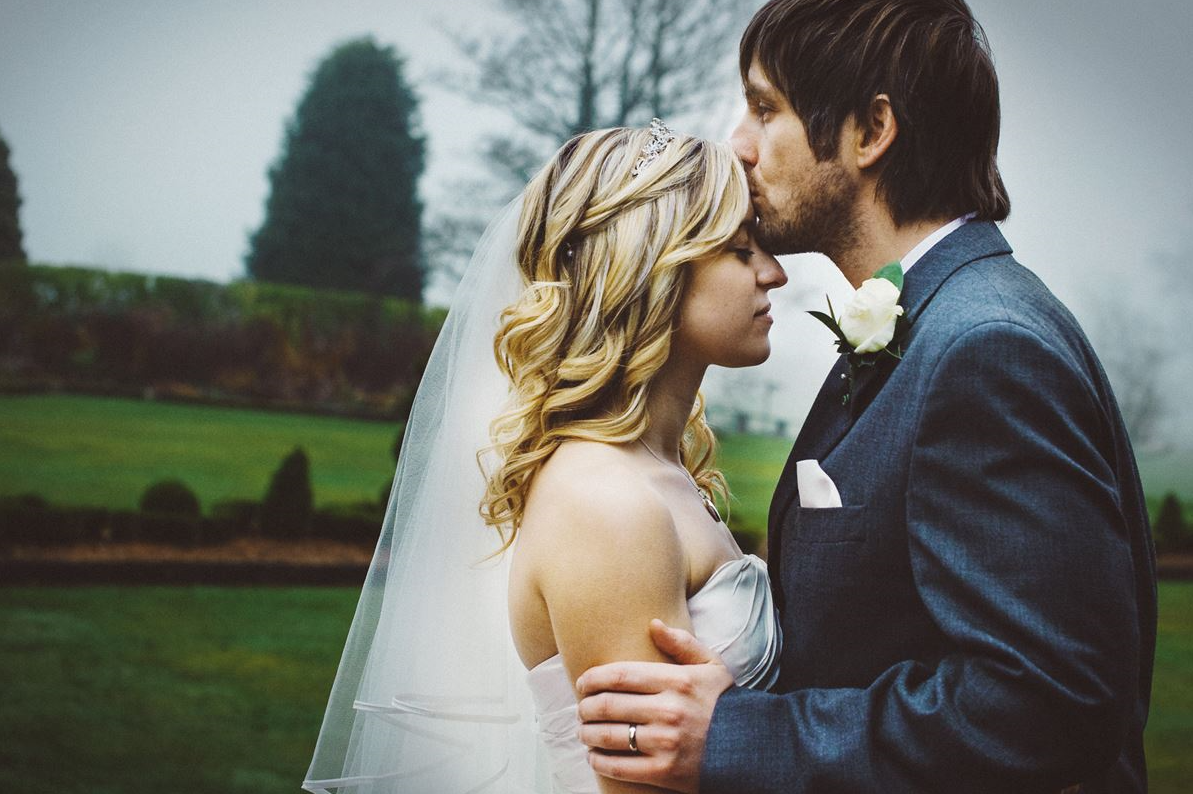 For a truly experienced hand, Lee Guthrie at Green Honey Photography may be your ideal photographer. Not only has Lee been photographing professionally for 15 years, he's also a practicing artist. Lee feels that this gives him an edge over other photographers. Looking at his portfolio, it's easy to see his artistic background. Lee manages to capture portraits and close-ups so beautifully; each individual he photographs has their true beauty shining through. For lovely photography with an artistic edge, Lee would be a great choice.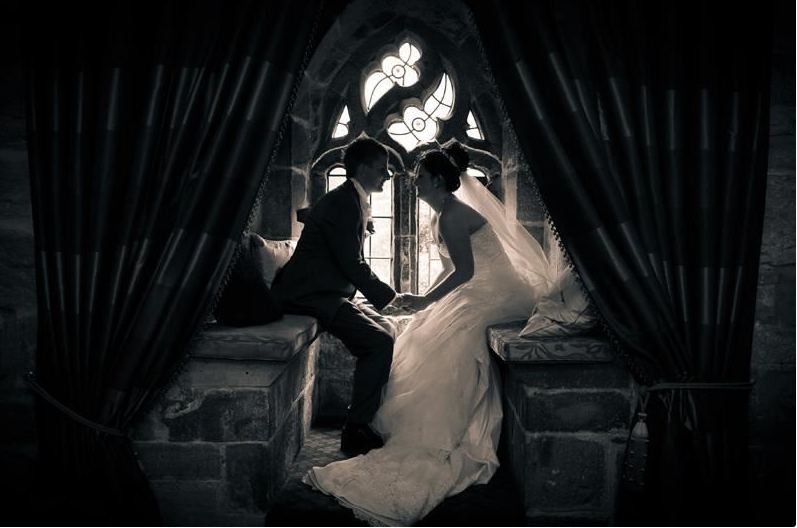 Grant Lowery is a photographer with extensive experience. He prides himself on delivering a high quality product that doesn't need to be overly expensive. Grant works between two different work ethics. He embraces the modern documentary style of photography as well as sticking to his roots with traditional posed photography. This is perfect for couples who like a blend of the two styles. Grant loves to cater to his client's needs by adapting in any way he can. He has a friendly demeanour and will happily be a source of relaxation at your wedding, which is great for those who feel like their wedding may be a little stressful. For your classic wedding photography needs, check out Grant.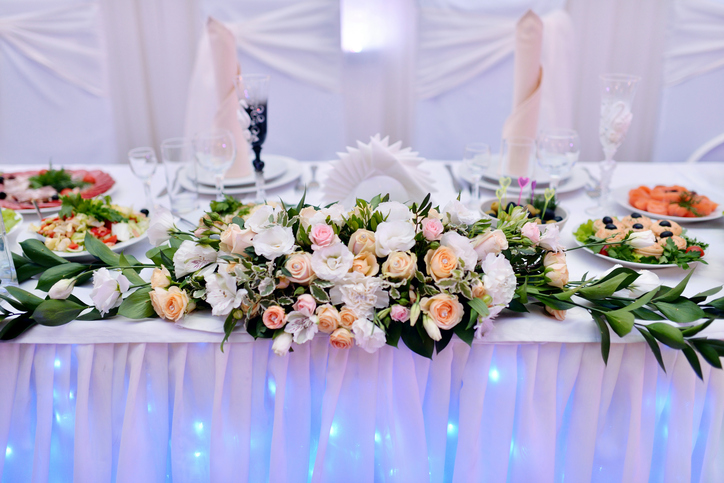 The team at Adamskii Photography are talented and produce amazing photography. This team are adept at producing brightly coloured images where the colours shine, alongside the couples as well. They are also skilled at producing black and white photographs where details are enhanced and not lost, which is a common misstep for photographers working sans colour. This team will capture the laughter, the joy, the tears and the romance on your wedding day. They like to play with dramatic compositions, alongside more simplistic ones. For real variety, beautiful style that is classic with a little dramatic flair, look no further than this talented team of photographers.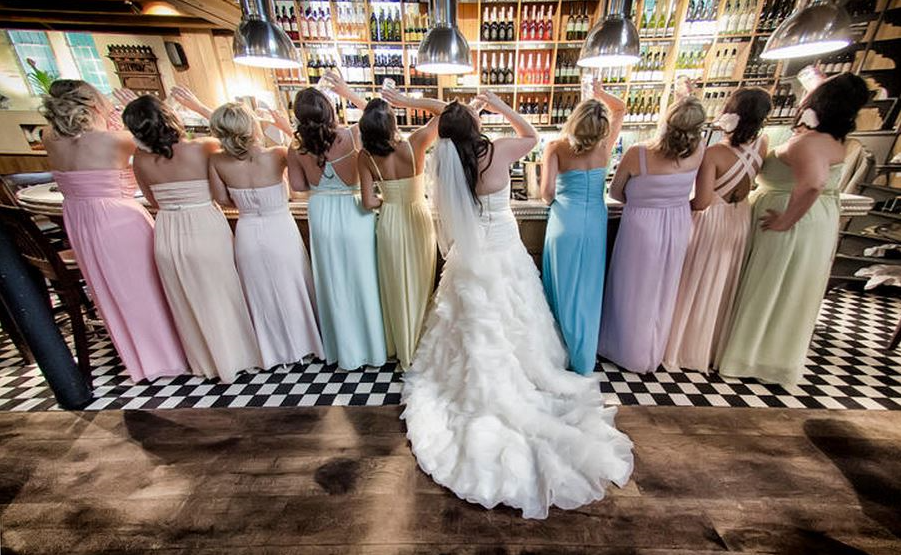 For that truly professional and experienced photographer, Ian Berry is the ideal choice. With over 15 years of photography experience that has taken him all over the world, Ian is a skilled hand that will capture every precious moment of your wedding. His style is very classic, which is perfect for those who want straight forward wedding photography without the flounce. Ian has true attention to detail and has extensive experience photographing Newcastle and the surrounding countryside.
If you're after an award-winning photographer, then you'll be delighted by the work of Paul Santos. Paul works in a relaxed, documentary style where he focuses on capturing atmosphere. This results in images that are highly emotive, full of romance and have a lovely dreaminess about them. Paul values style alongside creativity, which shows in his innovative and unique portfolio of stunning wedding imagery. If you are looking for a photographer to put a skilful spin on your wedding photography, then Paul may be the ideal photographer for you. He's hugely popular, so if you're interested, you better get in quick.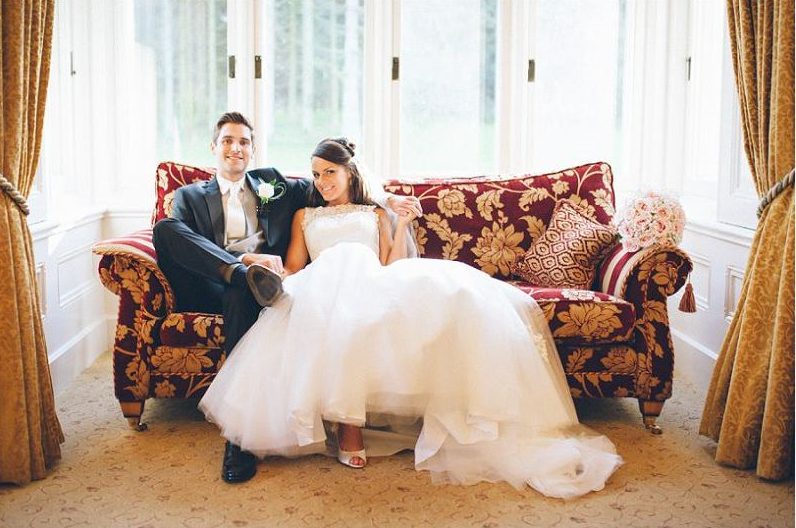 For Andy Hudson, capturing the feeling and emotion on a wedding day in his photography is the most important thing. Andy uses a candid style of photography, meaning he's able to capture all of those little moments that traditional photographers often miss. Andy likes to take photos of those precious small moments. Things like stolen kisses between the bride and groom and genuine laughter from a bridesmaid as she dances to a cheesy song. It is clear that Andy is highly detail-oriented and will always be there to photograph all the little amazing things that make up your wedding. Along with his amazing work ethic, Andy's style is striking, artistic, plays with light beautifully and is of the most impeccable quality.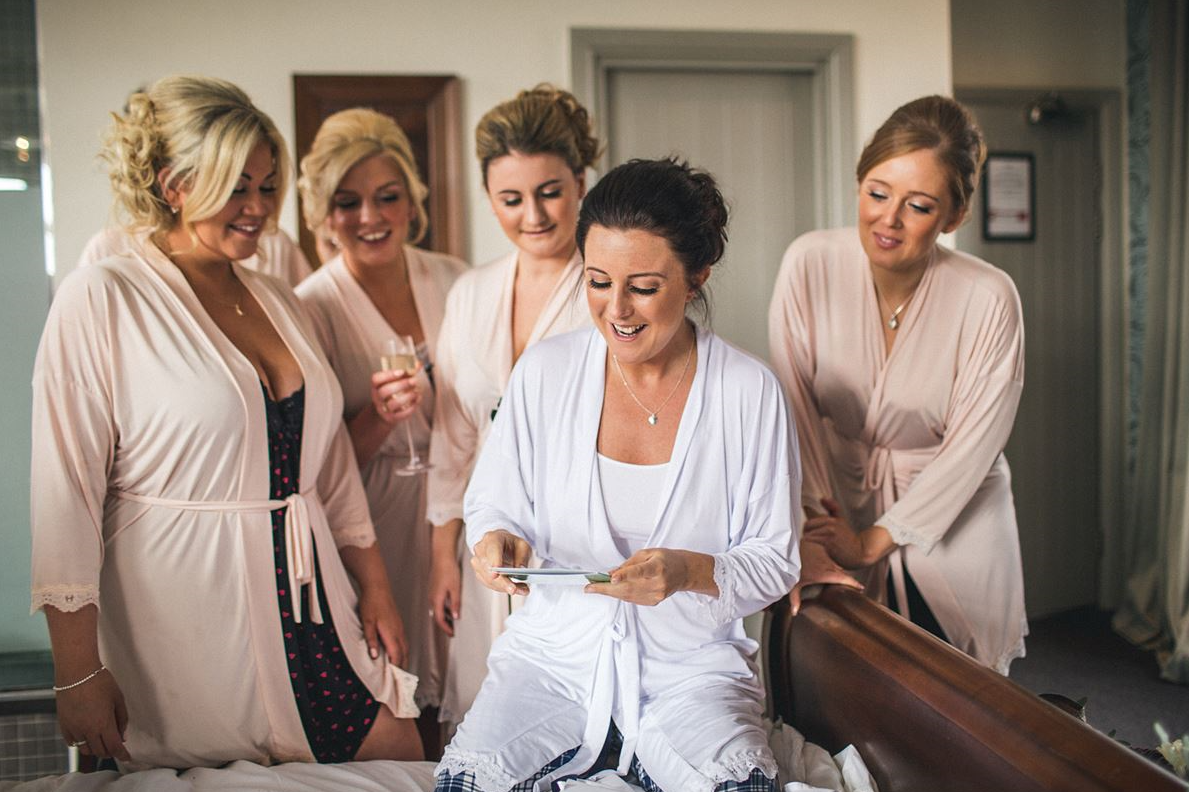 The one thing that is clear from the work by the team at Zander Photography, is that they value fun, joy and whimsy. This team are able to capture both the unique love that each couple share alongside the fun that every relationship has an element of. If you're after a photographer that will capture you as individuals and showcase your beautiful personalities on film, then the team at Zander Photography have got you covered.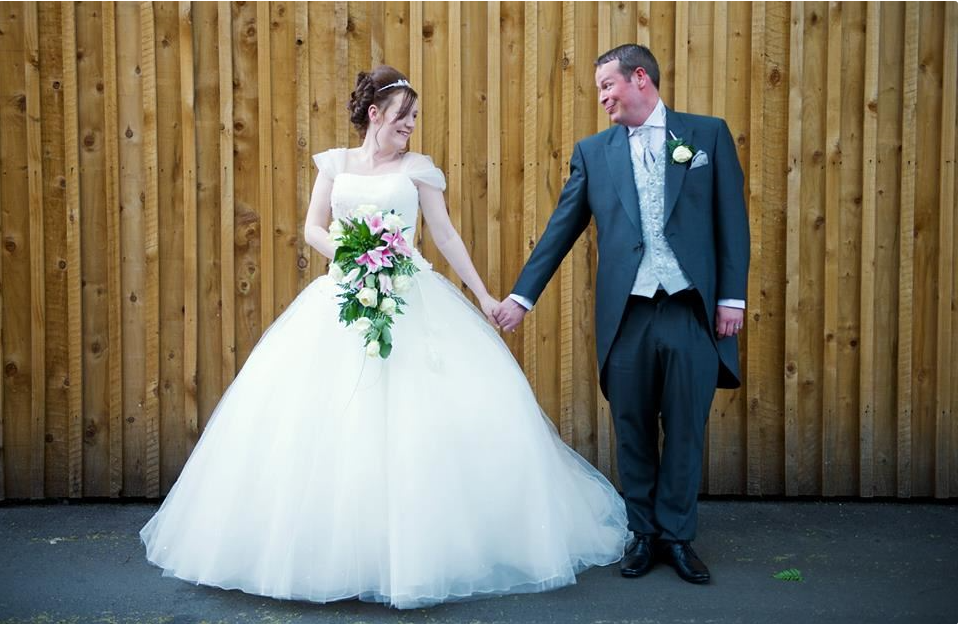 Paul believes that great wedding photography isn't simply about the images themselves. It's all about the narrative of the day and what that day brings as it unfolds. If this resonates with you, then you're definitely in the right place. Paul's style is light and delicate with a soft dreamy quality. His work incorporates its surroundings perfectly. He is very contemporary with his photojournalistic style which works perfectly with his storytelling ethos.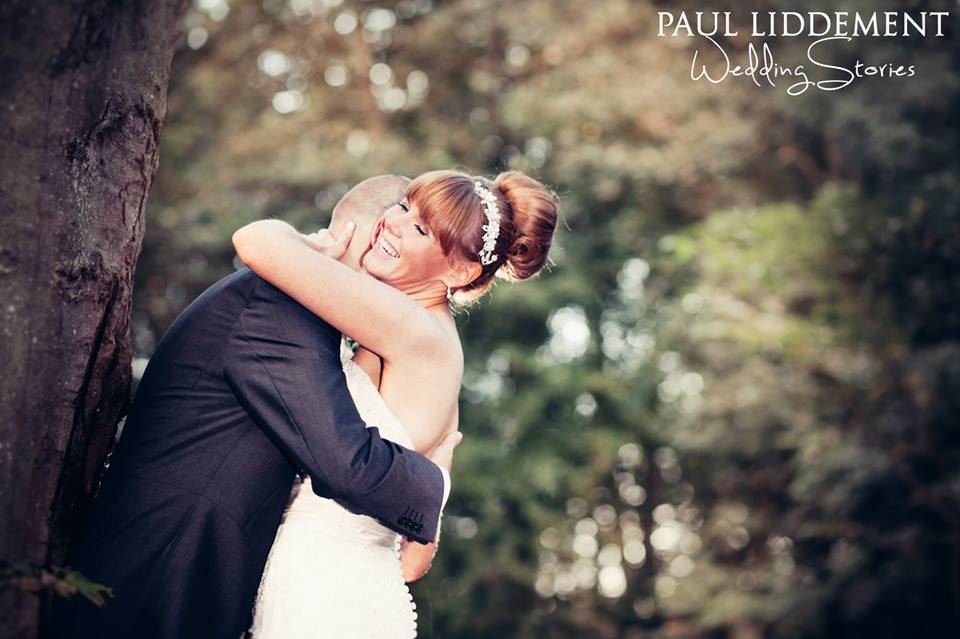 The team at Village Photography understand that your wedding photography should reflect your unique personalities and sensibilities to end up with a wedding album that is uniquely you. This is why this father and daughter photography team work in a documentary style to make sure they're capturing the real you. These two have a light and bright style which is perfect for a classic English wedding. Big white dresses and lush green countryside really pops in this team's portfolio. If you want a team who will speak to who you are and capture every important moment of your big day, then Village Photography are the photographers for you.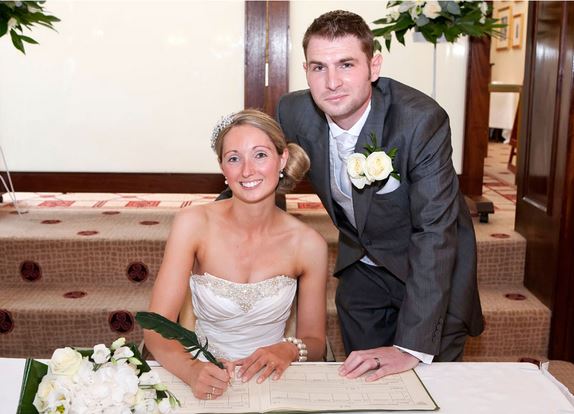 The professional team of photographers at Casablanca Wedding Photography specialise in contemporary wedding photography. This team pride themselves on their relaxed, fun and spontaneous style which is wonderfully modern thanks to their documentary work ethic. This team like to capture a wedding day as it unfolds, which results in beautiful and authentic photography that is the perfect representation of your wedding day. This team even produce their own designer wedding albums which are divine. If you're looking for that relaxed photography style alongside elegance and romance, then Casablanca Wedding Photography are the team for you.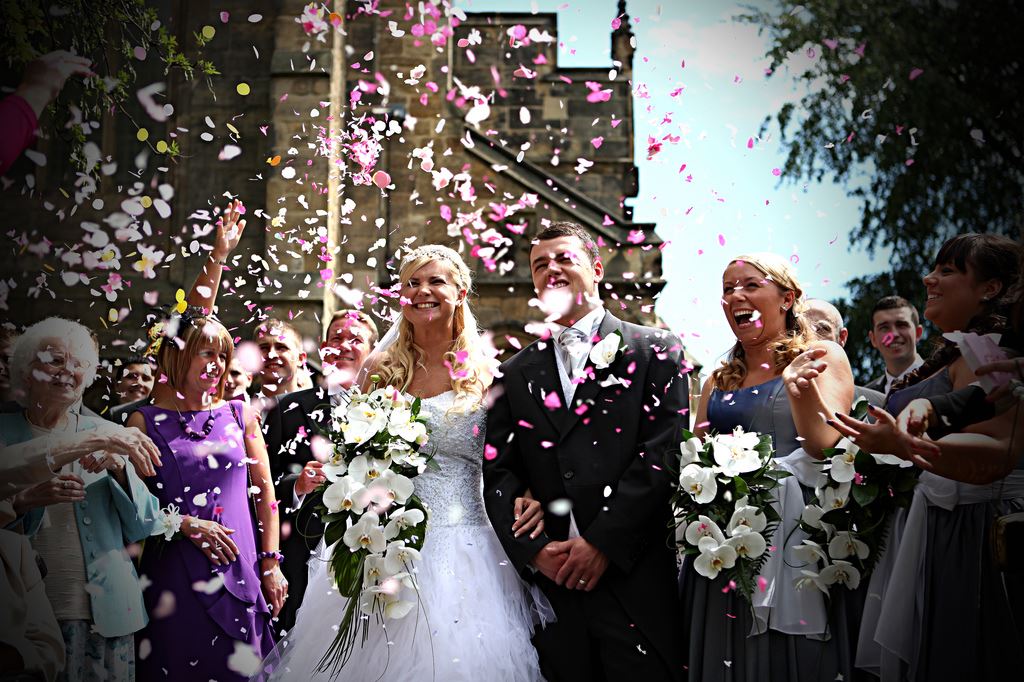 Thomas Jackson is not your average wedding photographer. He's someone that loves to do things differently which is evident from his portfolio. Something that is evident in all of Thomas' photographs is that he loves to capture that true sense of fun and enjoyment in his wedding photography. His work has a sense of playfulness and joy. He also loves unconventional compositions and camera angles, and if you want something unique like say your favourite fur babies featured in your wedding photography then Thomas will embrace that and have fun with it. For genuine and interesting photography, choose Thomas.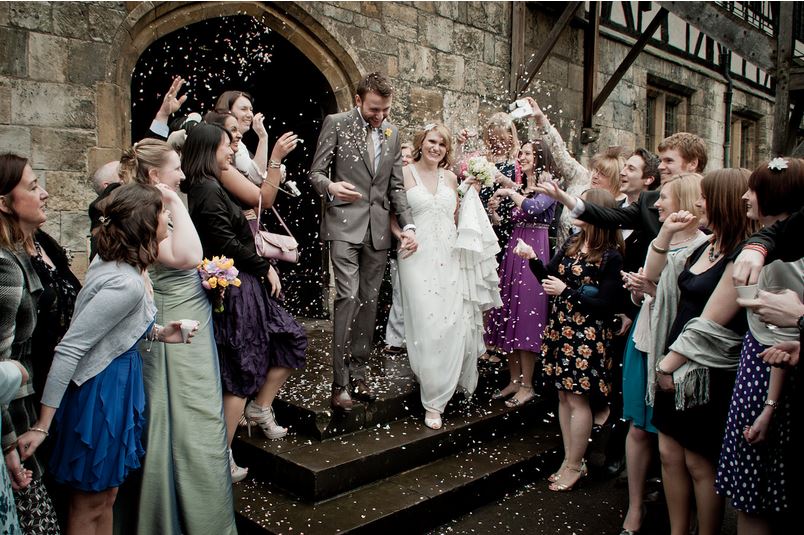 Jamie is a wedding photographer who is all about putting his clients at ease with his photography. His aim is to make sure you're enjoying your wedding day and so he will work his hardest to make sure you are able to do this fully. Jamie likes to blend into the crowd at weddings so you pretty much forget he's there. This results in natural photography that you'll completely fall in love with. Jamie's style is bright and colourful, with whimsy and fun thrown in for good measure. He's a great choice for your Newcastle wedding photography.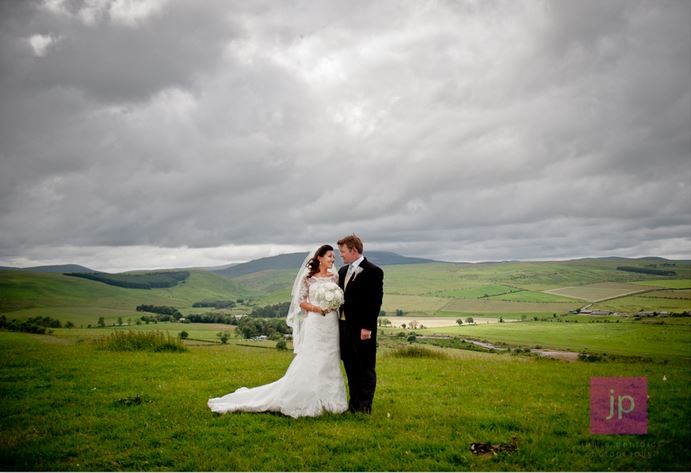 Adam is a fun and relaxed wedding photographer who is here to offer you his wonderful photojournalistic style for your wedding day. Adam aim's to capture the essence of the day and you as a couple in his photography. This results in wedding photography that is perfectly suited to each couple, which is what we're all looking for, isn't it? Jamie's style is rich in colour, yet delicate in composition. You'll love his swoon-worthy images.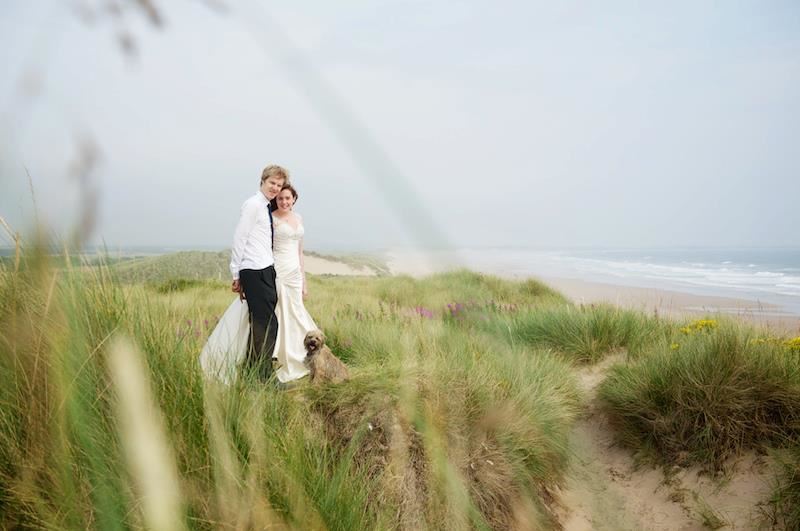 Mandy Charlton is all about telling your love story in her photography. She loves to tell the story of everlasting love with couples who are completely dedicated to one another. Weddings are obviously a great place to come into a couple's story. It's the day they'll be feeling a lot of love for each other and a lot of joy for their future. Mandy will capture of these vibes and more in her rich wedding photography that is full of emotion and love.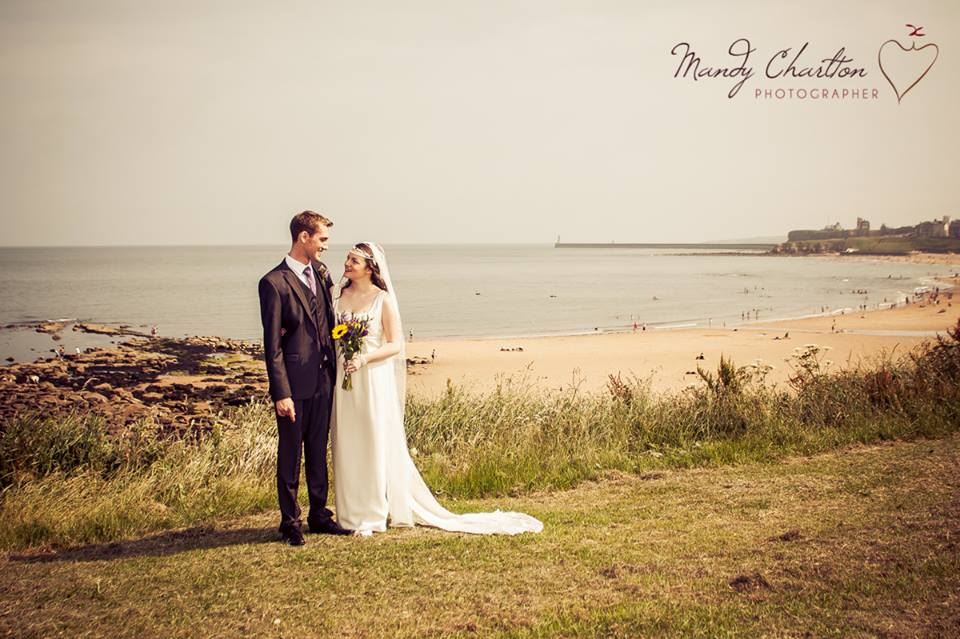 If Geoff Love's last name hasn't convinced you that he's a great wedding photographer, then maybe his beautiful portfolio will. Geoff likes to blend modern and traditional photography in his work. He opts for both candid photography alongside posed shots for a dynamic and interesting wedding album that you'll love to look back on. Geoff mostly likes to keep out of a couple's way on their wedding day – except for when a few posed shots are required – so they can enjoy their day as much as possible. Geoff's packages start from £399 and range in length of time and inclusions.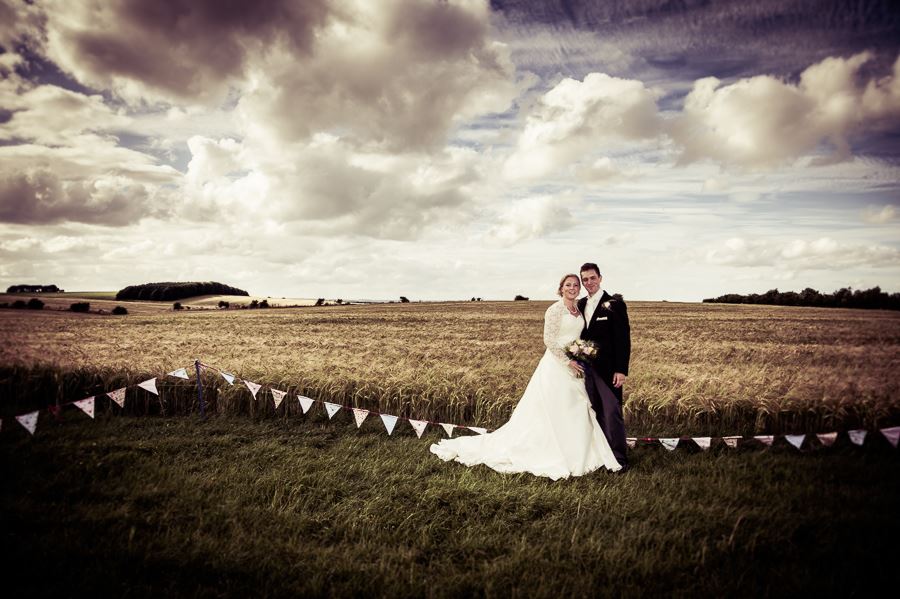 Kevin at KW Photography has been in the business since 2002. Kevin believes that what makes a great photograph is the combination of the skill and technical knowledge alongside the way you interact with the people you're photographing. It's no use having all the skill without the personality to go with it, and we're pleased to say that Kevin has been blessed with both. Kevin is all about quality. He loves to deliver high quality photography and high quality service as well, and we'll have no doubt that you'll be impressed with what Kevin has to offer. Kevin's style is very traditional and classic in colour, while still having a modern twist with his mixture of candid and posed photography.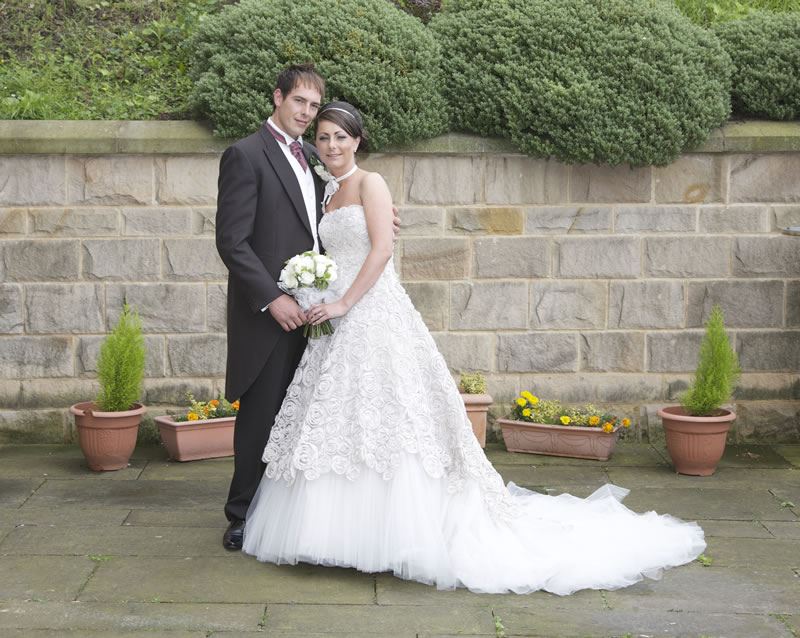 At Browns Photography, you'll find the friendly and professional photographer, Jonathan. Jonathan's style is beautiful and lively. His documentary style is perfect for producing photographs that are completely natural and authentic. He loves to work on the sidelines so that the bride and groom forget he's there. This is where he steps in takes the best photos yet. Check out his lovely portfolio today.