When most people think of Glasgow, they probably associate it with the architecture and design of Charles Rennie Mackintosh and maybe, whisky. But Glasgow is a city full of life, culture, music and stunningly beautiful buildings and scenery. Here are some of the best wedding photographers in Glasgow who will capture your treasured moments in Scotland's coolest city.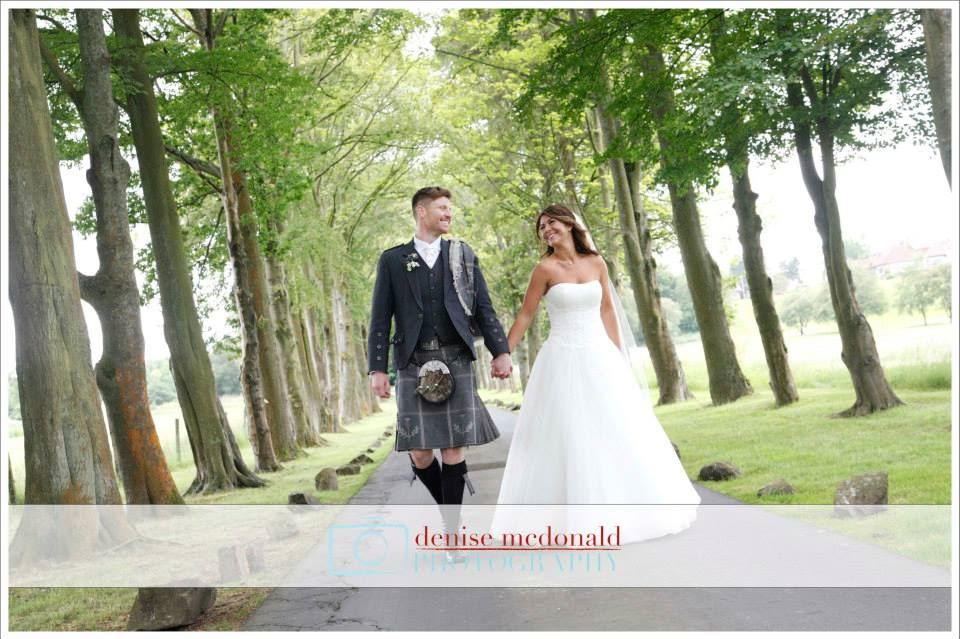 Would you or your partner consider yourselves camera shy? If you said yes, there's no wonder why. For some of us, having our photo taking is nerve-wracking especially when it comes to wedding photos. Everyone wants to have beautiful wedding photos to look back on without seeing your anxiety-stricken faces staring back. Denise McDonald has learnt how to combat wedding day photo nerves. She does this by always having a relaxed pre-wedding photo session so she can get to know you and your partner, as well as giving you a chance to get used to the idea of someone photographing you. This is great way to get out those pre-wedding jitters and shows what a considerate photographer Denise is. This paired with her romantic style will have you so pleased that you chose her to capture your special day.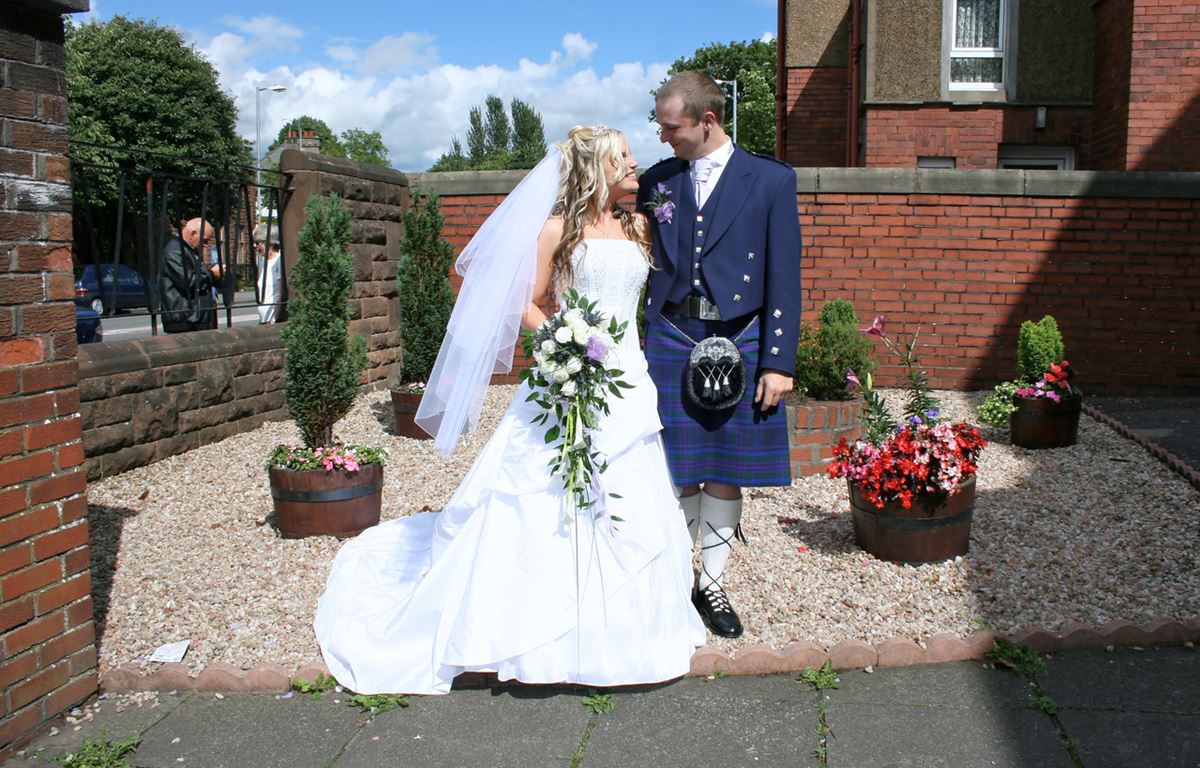 If you're after a team of photographers who can offer budget friendly packages, then you'll find a great deal at Hi Tec Wedding Photography. This team offer a range of packages to suit every budget, varying in price, inclusions and length, you'll be hard-pressed not to find something that suits you. With a knack for beautifully saturated images and for their versatility, Hi Tec are a great and easy-going team for your wedding photography.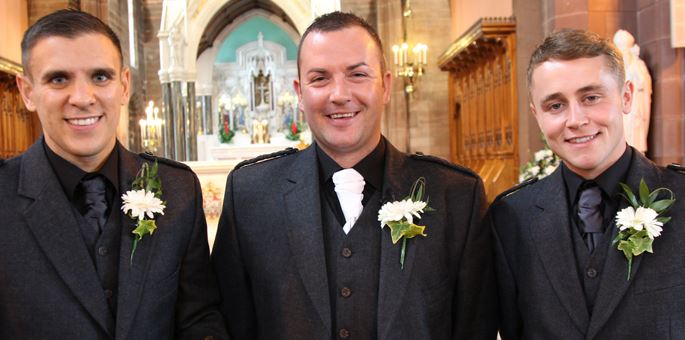 If experience is something that you highly value in your wedding services, then you can't past Brian Anderson. Having worked in the industry for over 30 years, Brian is adamant that each wedding he photographs is completely unique and the images ought to reflect that. Mastering both brightly coloured and black and white photography, Brian's style is a blend of romantic and fun.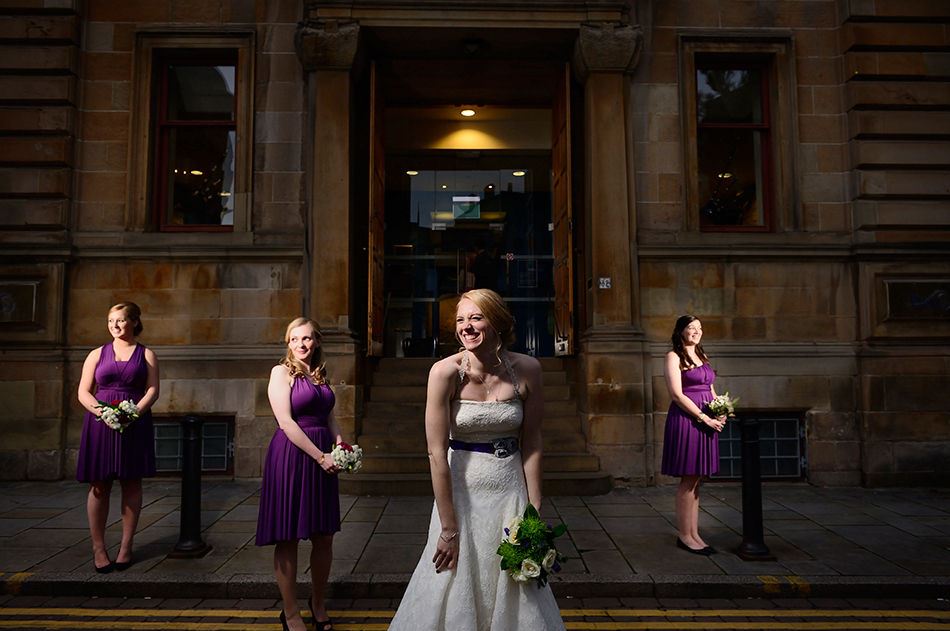 Do you consider yourself a lover of all things art? Do you spend your weekends browsing the exhibits at Kelvingrove Art Gallery? Then Mark Timm may be your ideal wedding photographer. Mark's style is wonderfully creative and artistic. He wrangles light to create beautifully lit images and makes everyone he photographs look beautiful. With his incredible style alongside his easy-going and relaxed nature, how can you go wrong?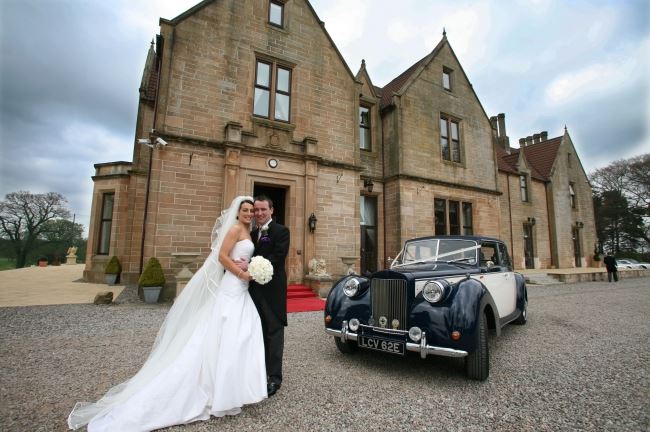 Gail is someone who understands that weddings are stressful. This is why she has varying packages with a range of fantastic inclusions to suit every budget. Her goal is to make booking your wedding photography easy and straightforward. With an elegant and classic style, Gail is an experienced photographer who can give you the wedding photos that your heart desires.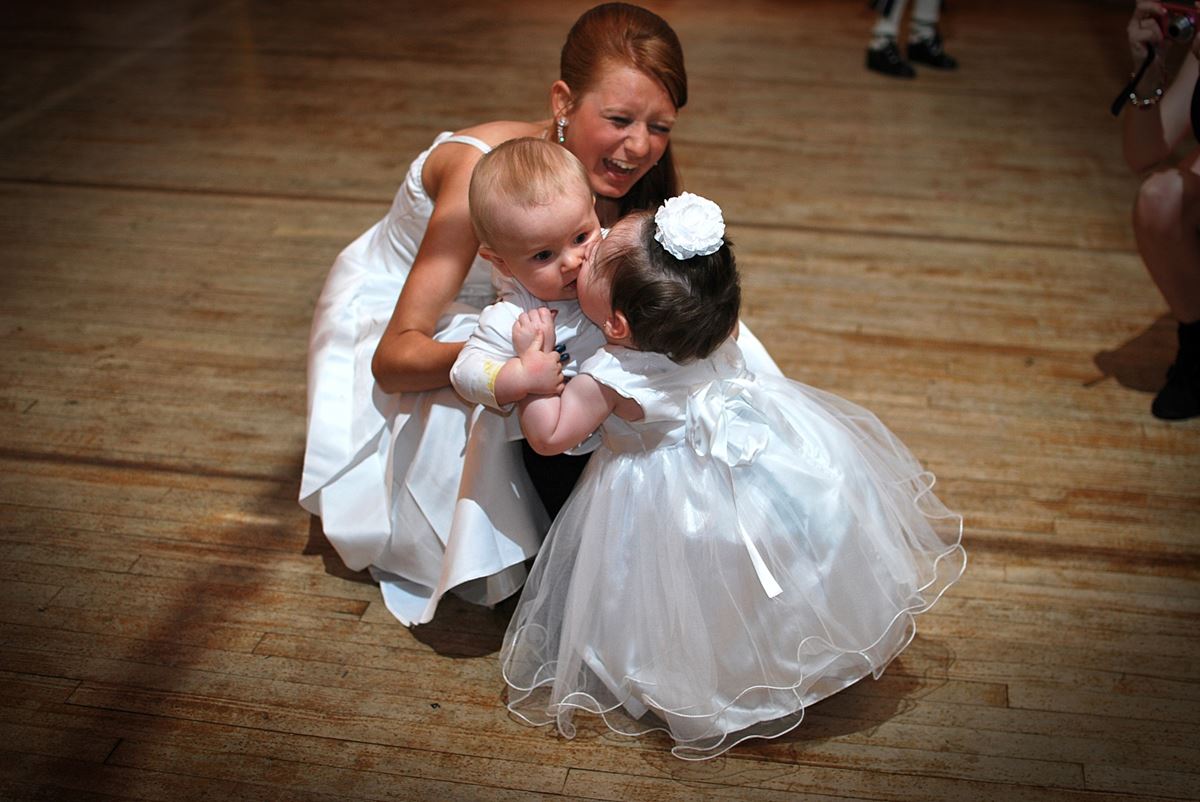 Classic or quirky. Details or the bigger picture. Heather Sinclair does it all! Heather likes versatility so if you're someone who craves beautiful close up candid images of you and your guests, with some group shots thrown in there too, then she's your ideal match. She loves to please and will always deliver what she promises. Heather will even go above and beyond what is listed in her services. So if you've got some quirky ideas brewing and you're not sure if anyone is up to the challenge, give Heather a shot and she'll be sure to meet your needs.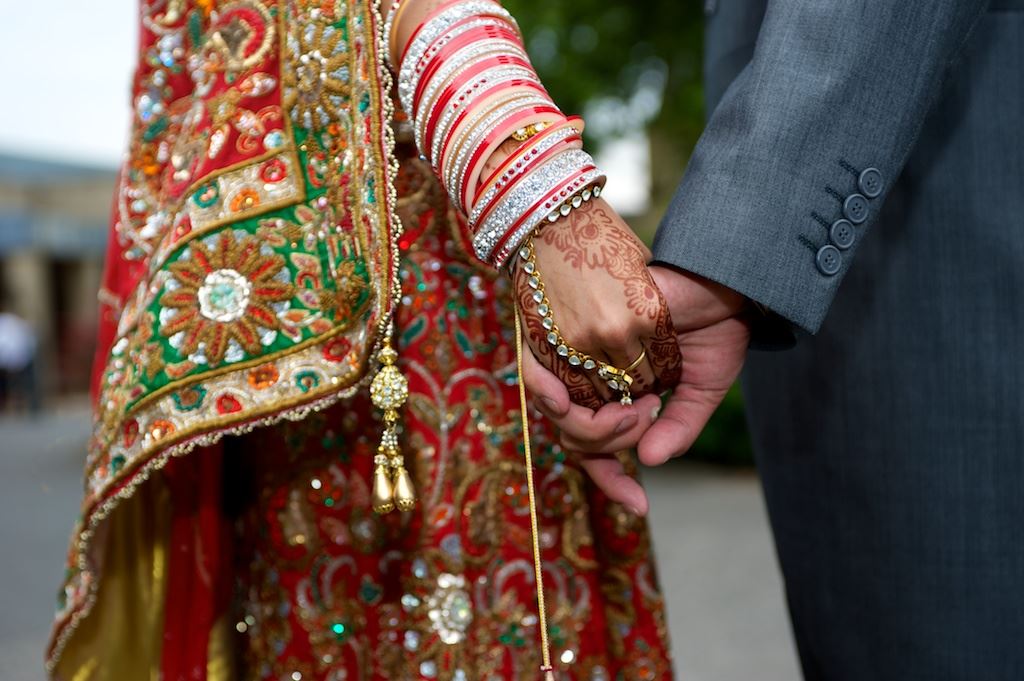 Harpal Singh Virdi is the face behind Rose Arts Productions. His ethos is all about producing the highest quality wedding photography he possibly can. So if high resolution prints are your main priority, then he would be perfect for you. Not only is the quality of his photographs top tier, he also has a beautiful rich style. His colours are striking and bright, without making the subjects look harsh. He is able to keep dewy-looking skin and sparkling eyes in his work while ramping up the colours to a masterful level. Only using the finest equipment and materials, Harpal is the perfect choice for those who favour quality.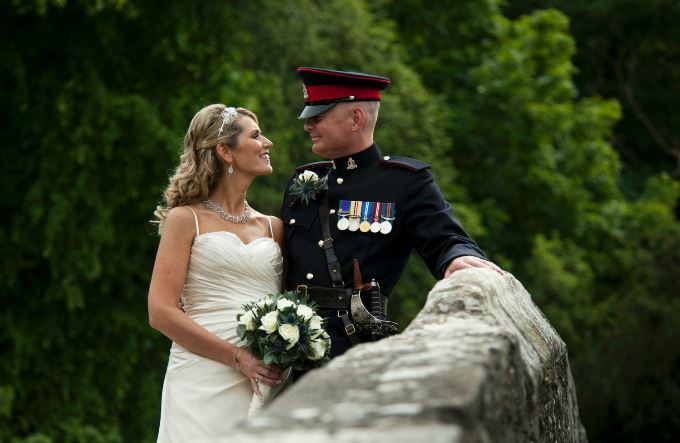 If romance is your thing, then you simply must check out the portfolio of Donna Hall. For the couple who's wedding day is first and foremost about the love, Donna's dreamy and elegant style will match your vision perfectly. With a mixture of candid and posed photographs throughout the day, you can rest assured that you'll be getting every angle of your day covered by a true professional.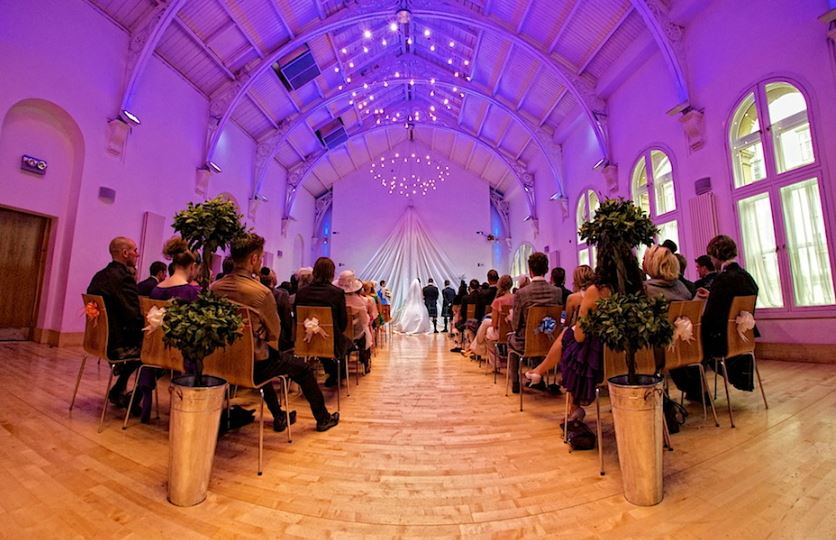 The face behind the camera at NDK Wedding Photography is Nick Kirk. He is a world renowned wedding photography with a photojournalistic approach. Nick will capture every precious moment of your day, from when your hair is being pinned to when you're letting it down. Nick's skill with light and colour really must be seen. He is able to make the lush Scottish landscape even greener and more beautiful. For the couple who wants their settings to shine without being overpowered by them, consider Nick.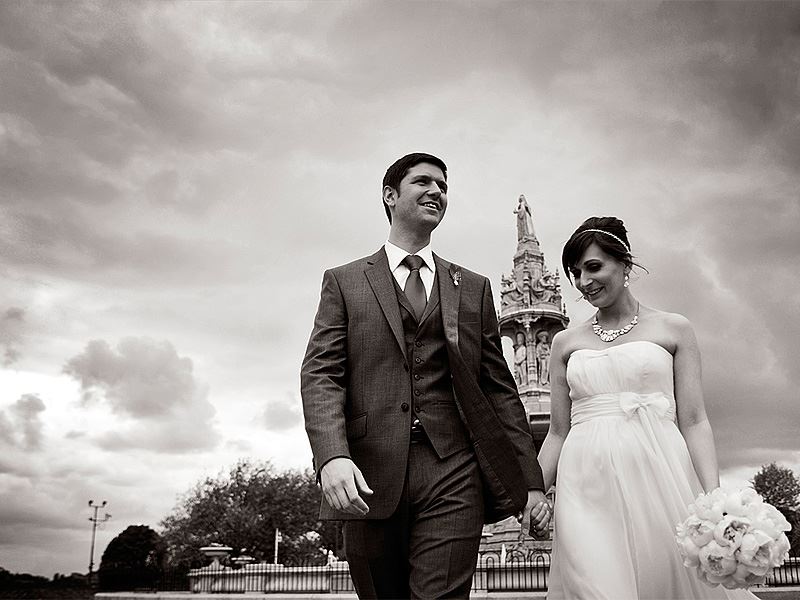 Glasgwegian Roy Wilson, is a huge fan of his hometown. He loves the unique architecture, its vibrant atmosphere and its friendly inhabitants. Roy believes that personalities make good photography and with Glasgow having such a unique and lively spirit, Roy finds it easy to get those perfect shots in his city. In classic Glaswegian style, Roy is friendly and easy-going and will be sure to make you feel relaxed on your special day. With a love of creating atmosphere and drama in any photo, Roy is the ideal choice for those who want unique and artistic wedding photography that truly highlight the subjects. As well as Glasgow, of course.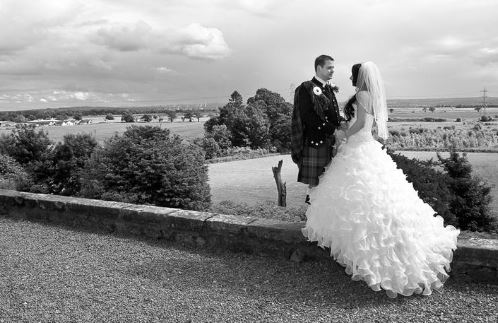 Gary Davidson is an experienced and highly regarded wedding photographer. His professional work ethic paired with his relaxed approach is the perfect combination for helping his clients feel like they're in the best possible hands. Gary is all about gaining the trust of his clients so that he can get to know them and then give them the most unique photos that suit who they are. Gary loves to work candidly so he can capture the wedding day as it unfolds, yet he also does take the occasional posed photo too. This creates a great mix so you'll end up with a dynamic wedding album you'll treasure for years to come.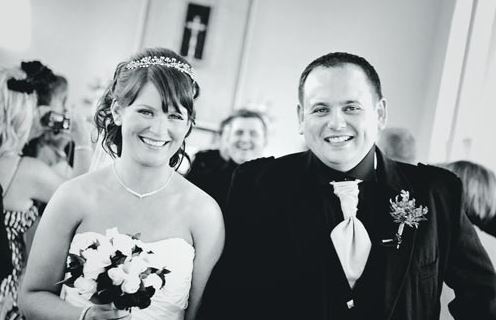 Denise is the face behind the lens at Ruby Love Photography. Denise has been a photographer for many years, where she used to work primarily with newspapers and in public relations, and in film not digital. Now, Denise has a newfound love for photography, where she has embraced digital photography for everything it offers and she just loves how convenient it is. Denise's work is classically lovely but feels modern at the same time. She's a great choice for your upcoming Glasgow wedding.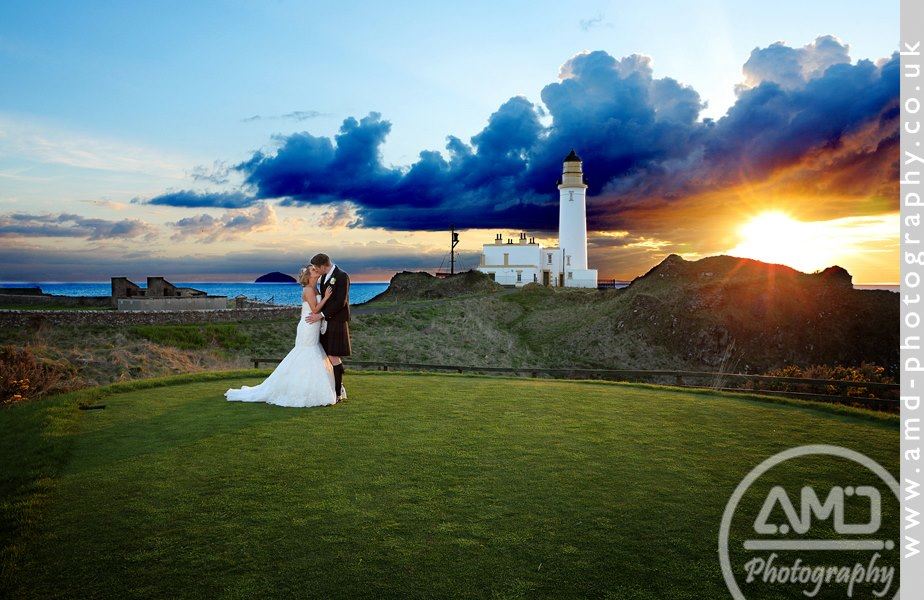 At AMD Photography, you'll find a team who is dedicated to creating beautiful photographs for their wedding. This team are self-proclaimed perfectionists, so you know that what you'll be getting is high quality. This team are all about producing photography that is of the highest possible quality, without breaking the budget. They have competitive packages, with prices starting from as low as £695 for their half day digital package. This team have a classic style, with a flair for drama. They opt for grand compositions that are highly romantic. Go with AMD for all of your Glasgow wedding photography needs.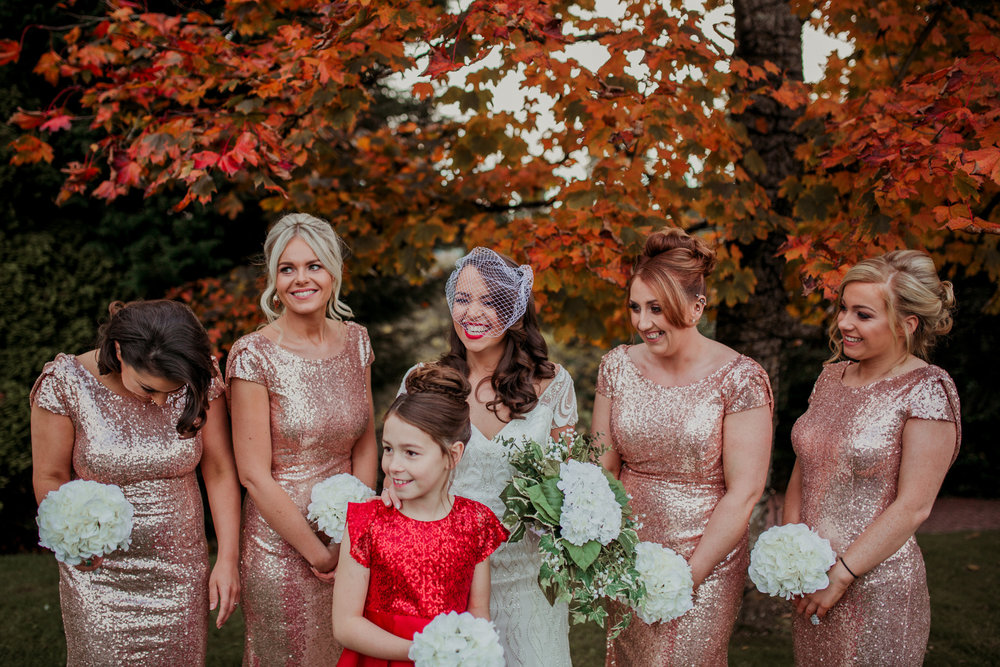 Ross is a wedding photographer who believes that simplicity is key to good wedding photography. He loves to photograph couples who don't take themselves too seriously. He likes to keep pretty relaxed and chilled when he works as he feels that going with the flow results in natural and authentic photography. Ross sticks to the background and mingles with the guests. This allows him to work pretty much unnoticed so that the bride and groom can focus on enjoying their day. Ross' style is delicate, romantic, a little bit silly and completely gorgeous. You'll love his genuine and heartfelt photography.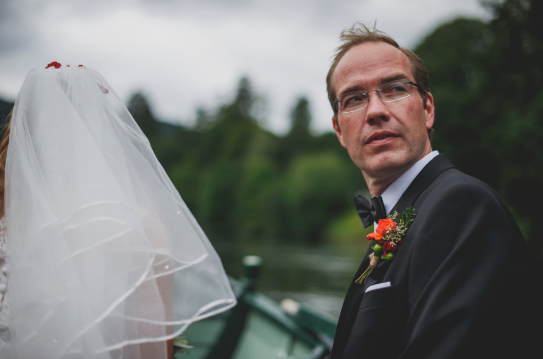 Ewan and Chris are the two photographers that make up Table Top Photography. These two are all about a couple's story. In fact, they consider themselves story-telling wedding photographers who are here to capture the beautiful and unique story of your wedding day. These two focus on people – who they are, their essence, their vibe – and the moments that unfold on the big day that are both little and big. They capture the day as it unfolds in their colourful, well-lit and happy photography.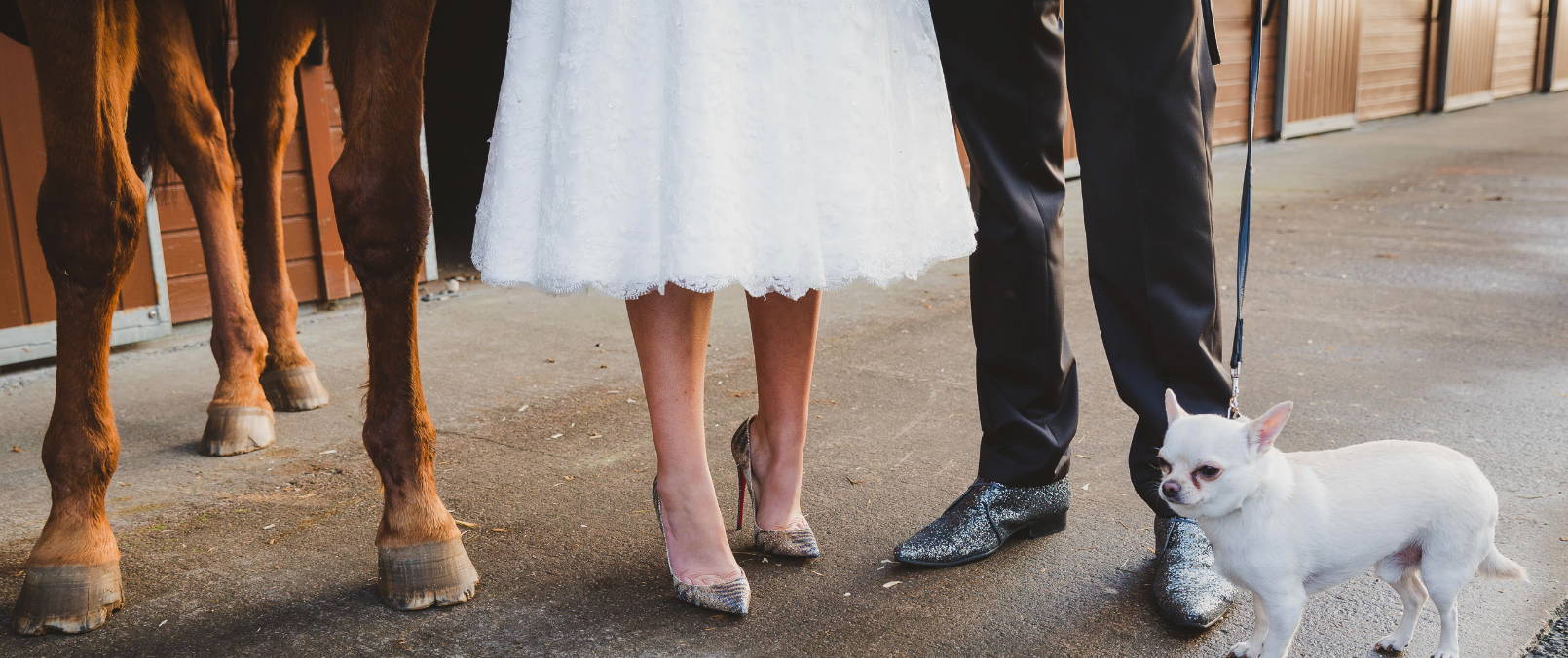 The man behind Silver Photography is Trevor Wilson. Trevor is a reportage style photographer who loves to capture weddings in the country that he adores. You'll notice from Trevor's work that there is a huge focus on the landscape. The couple is the primary focus, but the landscape isn't just a mere background. It feels alive and a part of the wedding and the couple's story. Trevor is able to capture this feeling because he loves nature and has a real knack for photographing it beautifully. His work is emotive, soft and supremely beautiful. Make sure you check out his photography.
Simon is a portrait and wedding photographer whose style is innovative and fresh. Simon's work is full of life and emotion. He works in a mostly candid style so he can capture a wedding day as it unfolds. His work is always full of energy, it radiates energy in fact, you can't escape it (not that you'd want to). Simon is adamant that his clients enjoy the experience of being photographed for their wedding. He takes pride in his ability to make everyone he photographs feel at ease in front of the camera. If you are a bit camera shy, let Simon be the photographer who makes you comfortable enough that you can forget he's there and simply enjoy the experience of your wedding day.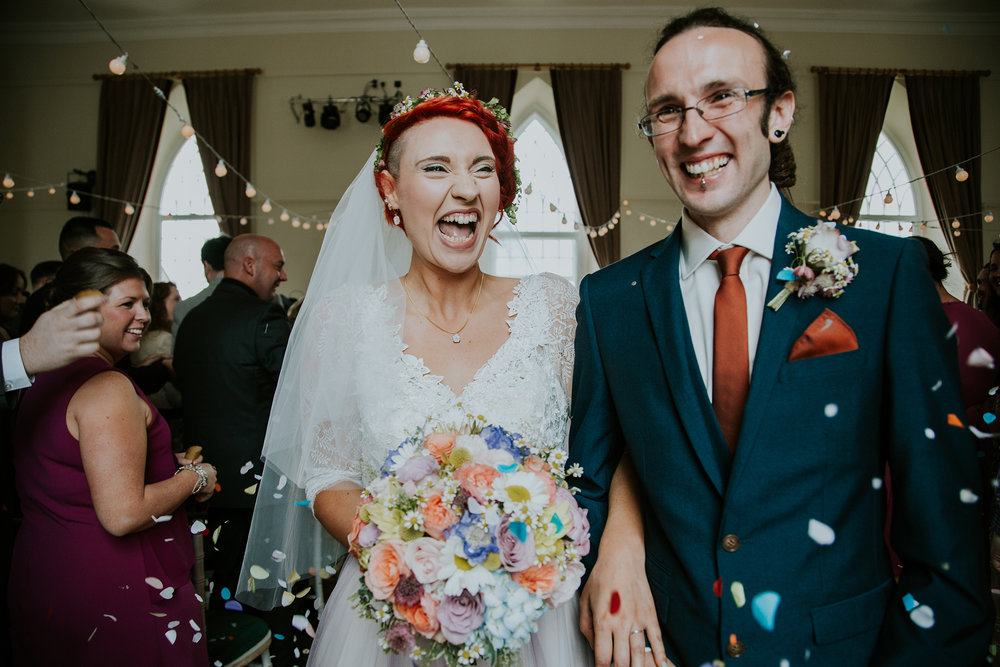 Olesja at In the Name of Love Photography is a wedding photographer whose work is authentic and adventurous. Olesja works in a documentary style which results in beautiful relaxed photography that is a genuine representation of what the wedding day truly was like. Her style is very romantic and dreamy. Her colours are deep and rich. You'll love her style and you'll love her chilled vibe too.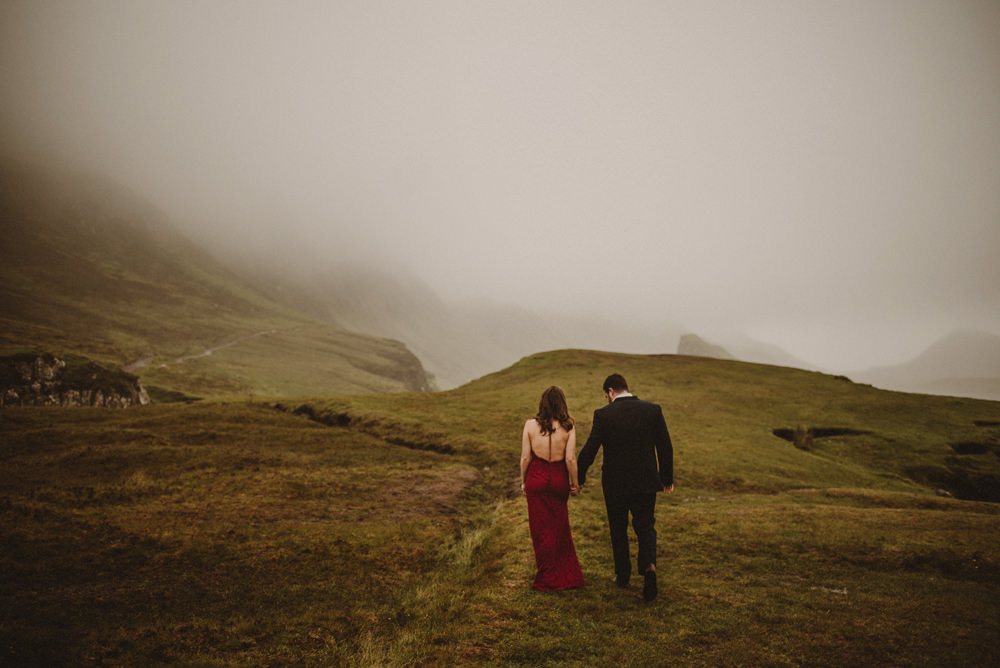 Mark is a wedding photographer who considers himself a storyteller. He loves to cover a wedding from the beginning to the end, so he can tell the accurate story of the entire day. He wants to tell your unique story, as he believes that every couple has their own story to tell. Mark's style is very natural as he works in a documentary style. This means he captures the day as it unfolds without attempting to construct moments. Mark is based in Scotland and loves working there, however, he'll also travel worldwide if you simply must have his photography for your destination wedding.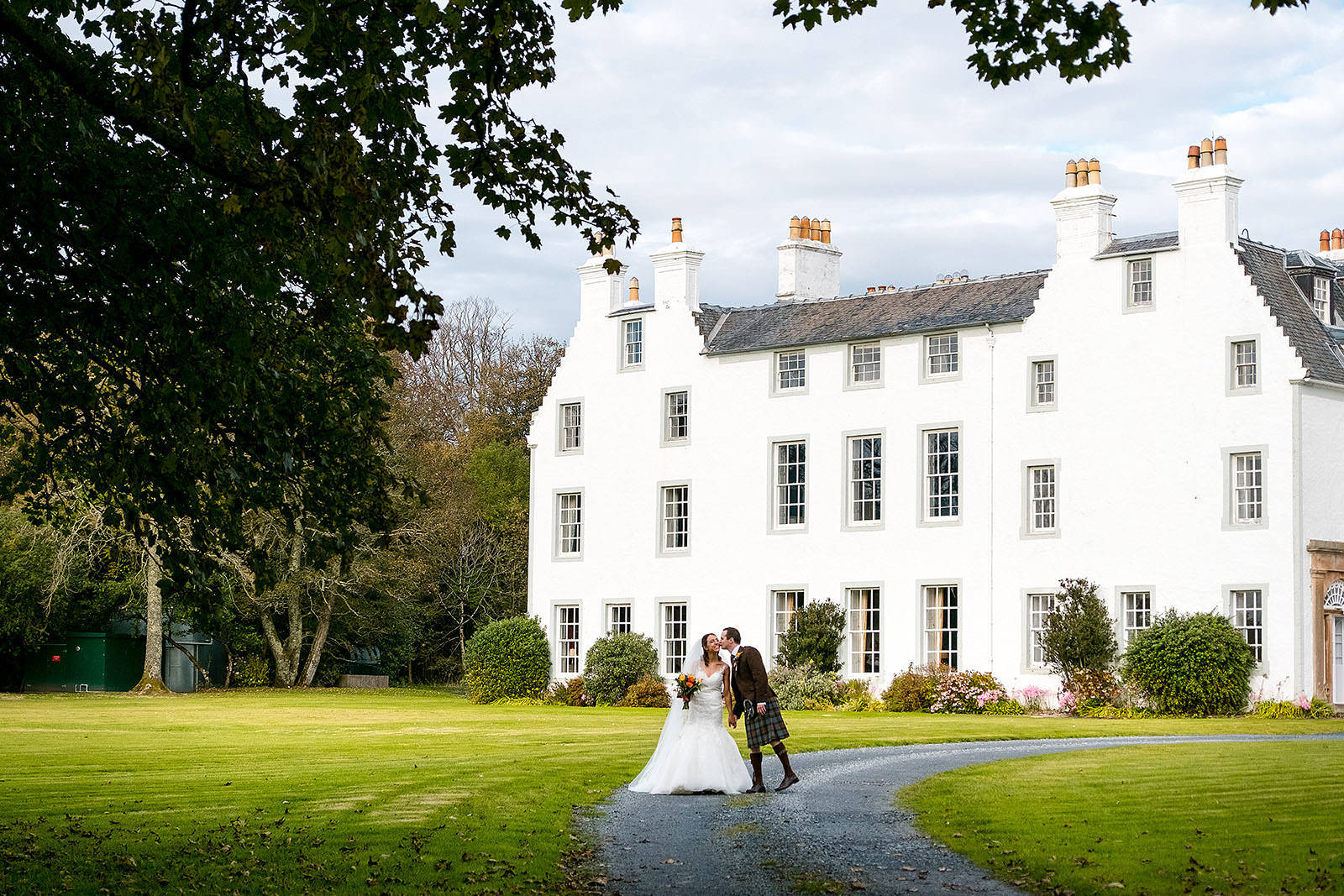 Ian is a photographer who wants to capture your wedding day in a very elegant way. Ian's style is classically beautiful. He opts for natural, bright lighting, which is perfect for the UK's lush green landscape. Ian's style is ideal for couple's marrying in a traditional Scottish wedding. With both a lovely big historical venue and lots of greenery around, Ian's style shines.
Still want more? We have an extensive list of Glasgow's best wedding photographers to suit each and every one of your budget and stylistic needs. Click here for more.