In England's southwest, lies the coastal county of Dorset. With stunning coastlines and sandy beaches, Dorset is the perfect place to tie the knot. For those wow factor wedding photos, here are 20 of the best wedding photographers in Dorset.
Are you looking for an award-winning photographer to take your wedding snaps? Then look no further, Kevin Wilson is your man. With 17 photography awards to his name, Kevin's work is not to be missed. His style has a true artistic flair, with gorgeous colours and stunning compositions. If you and your spouse-to-be are artistic souls, then you'll love what Kevin has to offer.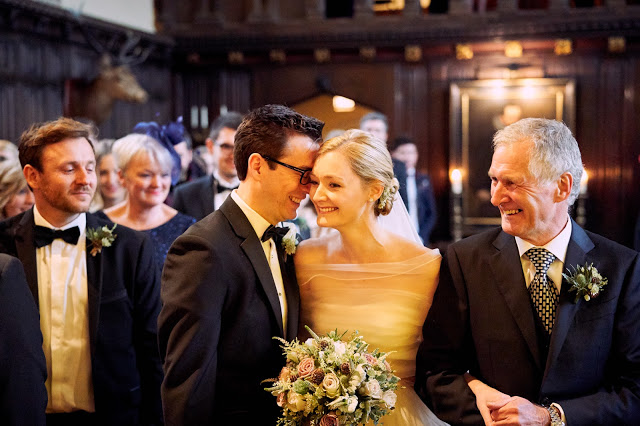 Camilla Arnhold's style is very pretty, feminine and dreamy. Her style is reminiscent of painters like Botticelli, with true romanticism and a wistful colour palate. Camilla is able to achieve such a beautiful colour palette with her dedication to natural light. She loves using natural light, she swoons for it and her love for it shows in her photography. Imagine all of your beautiful moments from your wedding captured in dreamy lighting. Imagine your love for your partner reflected in your wedding photographer's flawless style. It sounds pretty good, right? Make sure to take a look at Camilla's lovely portfolio. You won't be disappointed.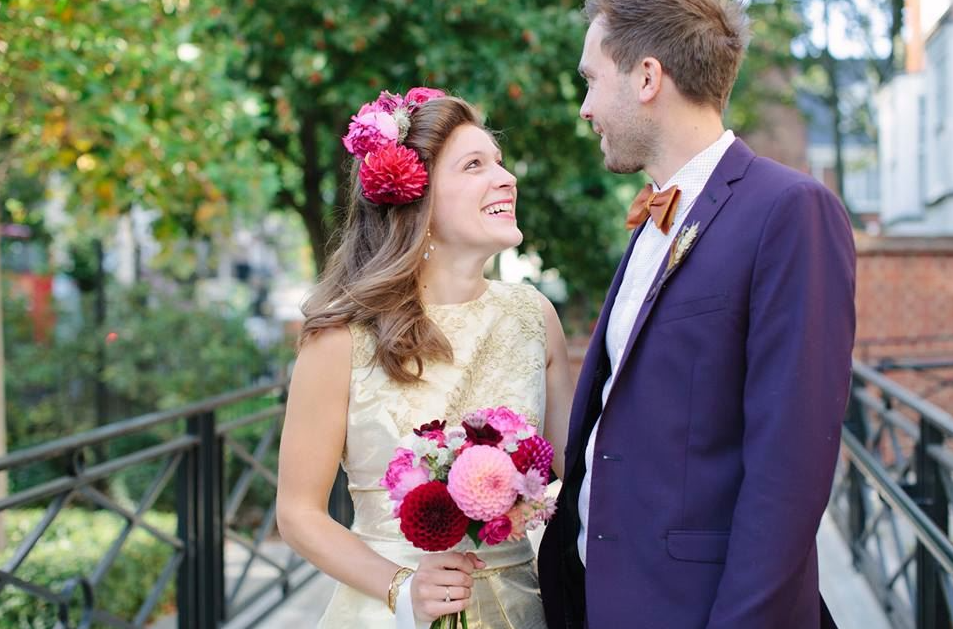 Photographers like Charlotte are hard to come by. Her style is classic, yet modern. She's able to take the elements from wedding photography that was popular 20 years ago and bring it into the now. Not many photographers who work in this style are able to do this and their work ends up looking dated. Charlotte's work has all the classic elements to it: beautiful vibrant colours, perfect composition and a lot of joy and love radiating from each image. With extensive experience photographing couples in her home county, Dorset, give Charlotte a ring for your wedding photography needs.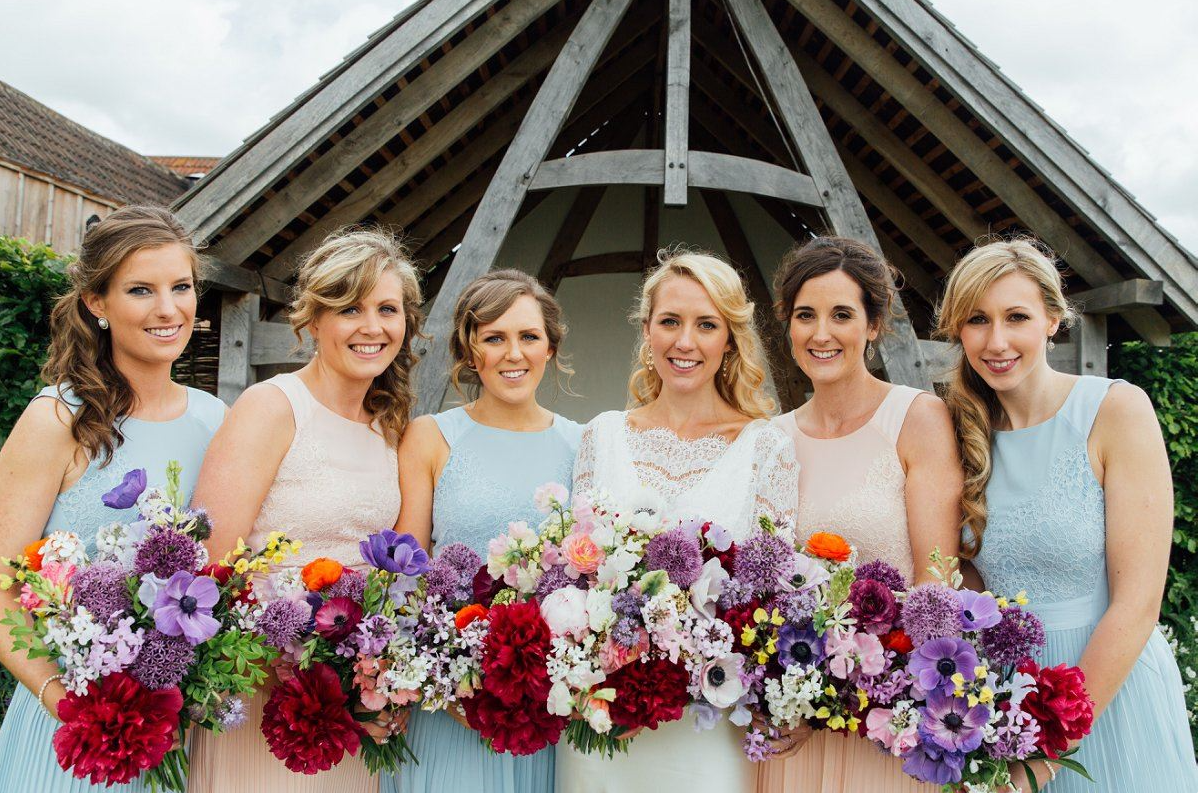 If wedding photography to you means having a wow factor, then you'll be enamoured by the work of Ben Pipe. He works in a reportage style, which allows for him to have a lot of lovely natural images in his portfolio. Alongside this, he works with dramatic compositions and backdrops to give his clients photos that will make their jaws drop. Imagine you and your partner standing on one of Dorset's coastal cliffs, in front of one of Dorset's castles or forts or in front of a dark, moonlit sky on the beach. It sounds pretty majestic, doesn't it? If this sounds like your cup of tea, then make sure to call Ben for your wedding photography.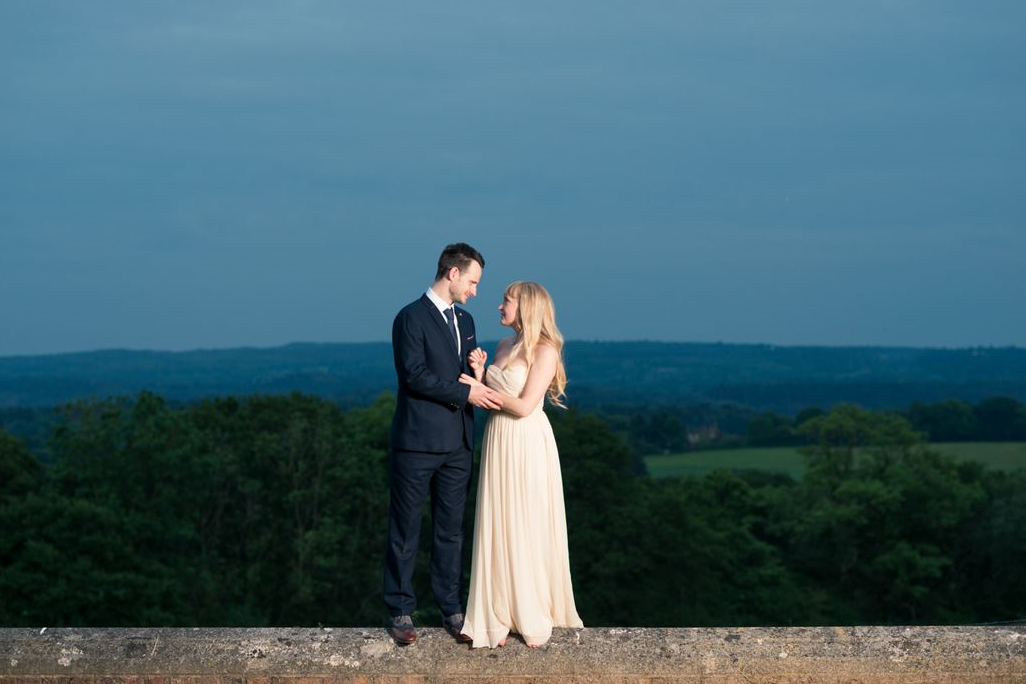 James McMillan is the award-winning photographer behind Hand in Hand Weddings. With over 30 years of photography experience, James' portfolio is not to be missed. James is all about capturing your story as it flows on your wedding day. This means he primarily works in a documentary style of photography for a collection of natural and uninterrupted photos. His colours are light and clean, with the perfect amount of vibrancy. With a versatile pricing structure and a range of packages to suit your individual needs, James simply must be considered as your wedding photographer.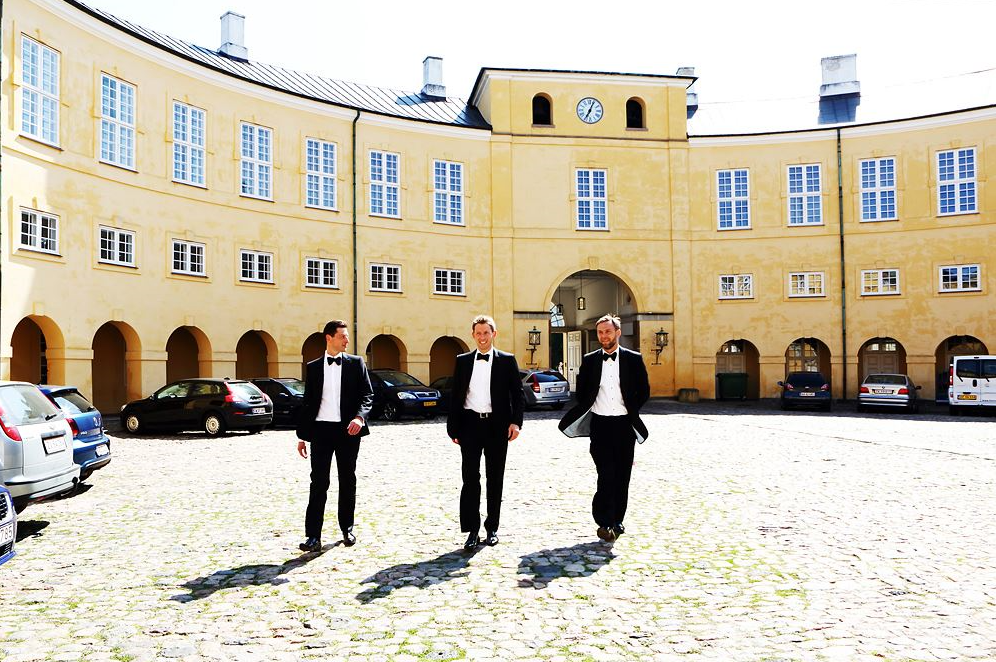 Linus Moran has a beautiful vision. He wants to capture your unique story as it comes on your wedding day. His style is unobtrusive, easy-going and flows naturally with you as the day unfolds. Linus' work is rich in emotion. He's able to capture those treasured romantic moments alongside the joyful, laughing, smiley, happy moments too. Linus' work has subtle vintage tones and dreamy notes, making for divine imagery that you'll fall in love with.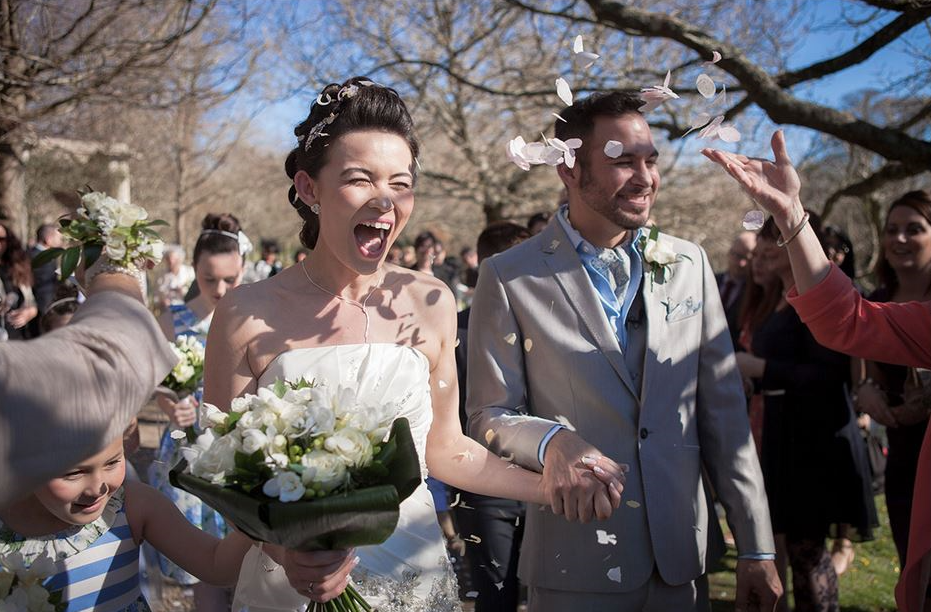 The two photographers behind the lens at Simpson Photography are husband and wife team, Debra and Paul. These two love to keep to the sidelines and provide completely unobtrusive and undirected photography. Unless you ask them for a handful of posed group shots, which they'll happily do, then these two will remain out of the way and get to work capturing every magic moment from your big day. With a timeless style of rich and vibrant colour and simple yet lovely composition, these two should definitely be considered as your photographers.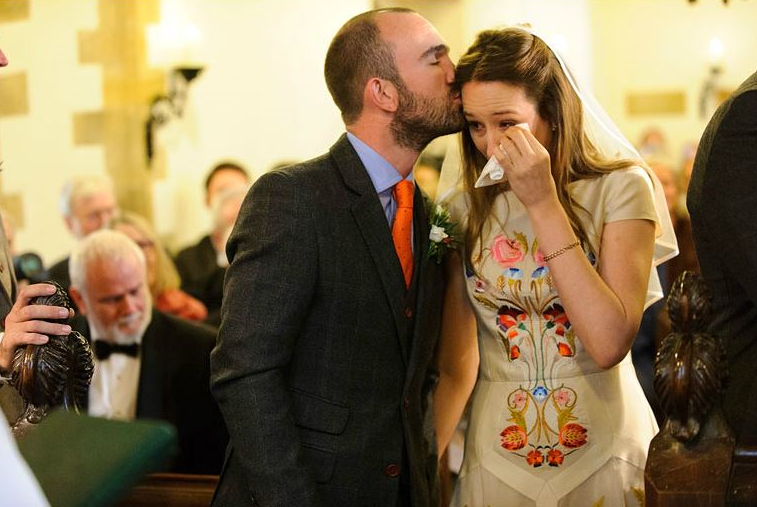 The team at the Perfect Portrait Co are adamant about high quality photography and professionalism. If this is what you're primarily looking for from your photographer, then you won't be disappointed with this team's work ethic. As the name suggests, this team takes a mean portrait. They love to get in close and display the natural beauty of all their clients. But they also are great at taking those all-important far away shots so that you'll be left with a varied and beautiful collection of images that you'll treasure for years to come.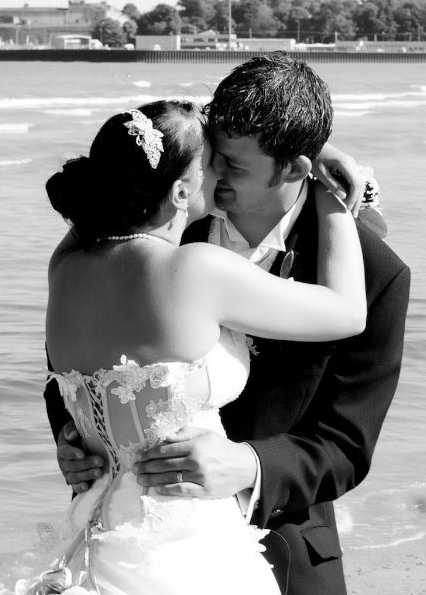 The team at One Thousand Words Photography are Tom Wishart and Rosemary Scott. This team have a true creative and artistic style that is easy to love. These two are not committed to one way of working over any other. They like to keep things interesting by doing some images in landscape and some in portrait, some posed and some candid, so that you end up with a beautiful and varied selection of images. These two have the perfect personalities for wedding photography as well. They are friendly, kind and only want the best for your wedding day photography. For lush colours, dreamy compositions and astounding quality, this team will be perfect for you.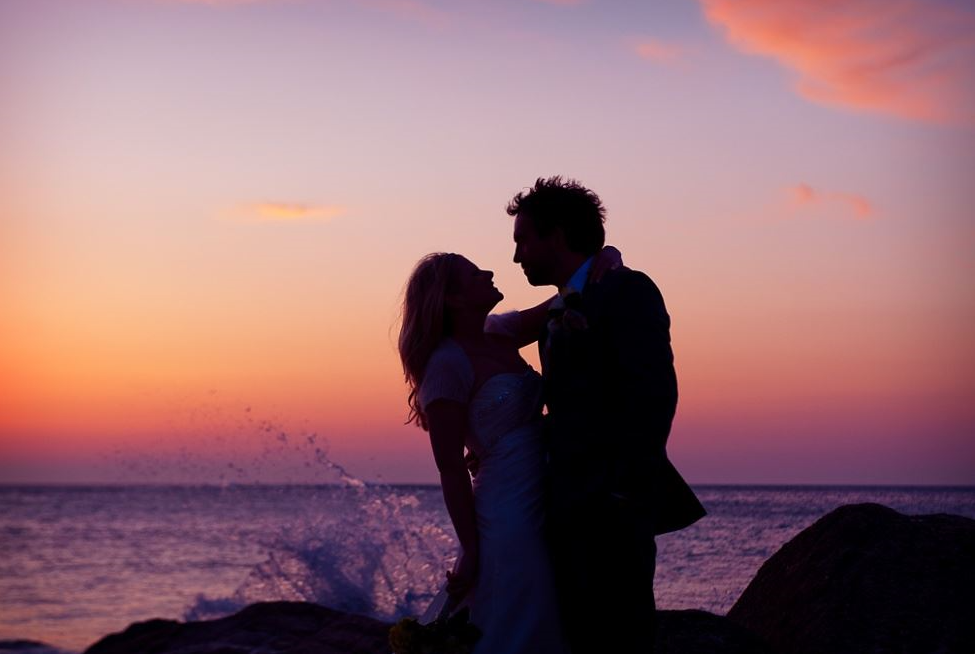 Jon believes that all wedding photographs should be unique to each customer and should reflect who they are as a couple. This is why he is perfect as a wedding photographer. He'll speak to your unique vision and always give you what you're looking for. If you want a true professional, then you really can't go past Jon.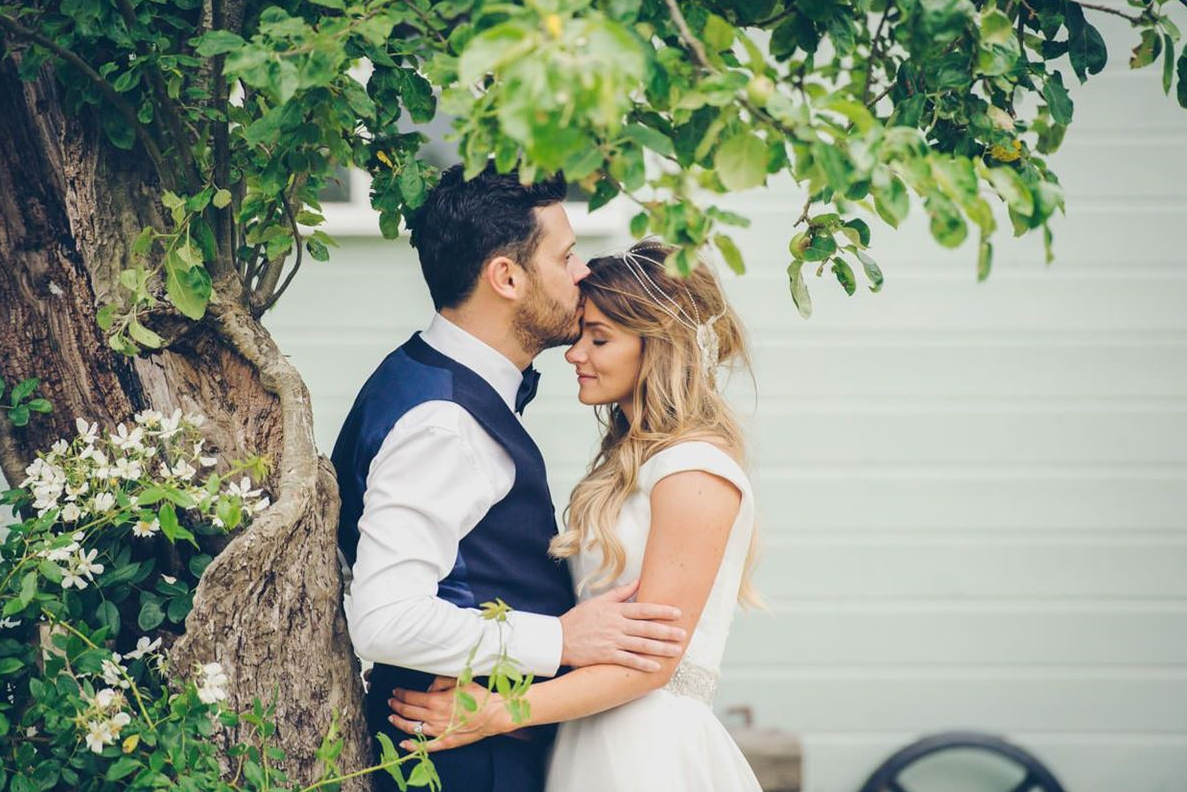 The team County Professional pride themselves on being able to give their clients exactly what they're looking for in their wedding photography. They describe themselves as sympathetic to their clients' needs and their sensibilities. This team offer their clients a range of packages to suit budgets of all shapes and sizes. They even offer packages that include a bespoke Italian wedding album, which is a wonderful way to remember your wedding day. Choose this team for their classic style and their versatility.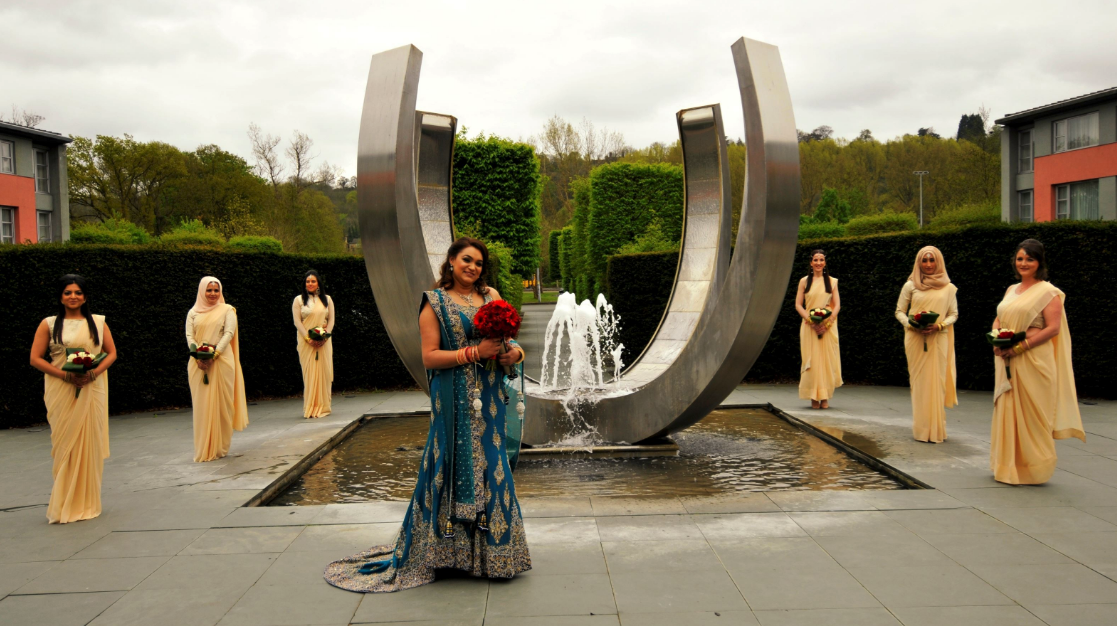 Chris and Dee are the husband and wife duo who are all about capturing your wedding day in their natural and authentic style. They are super passionate about weddings and love that their jobs entail being welcomed into a couple's big day. They specialise in genuine and authentic wedding photography, where your special day is captured as it unfolds. They are friendly and welcoming, which will put even the most camera shy of couples at complete ease. Call Chris and Dee today for friendly wedding photographers that you'll love spending your day with.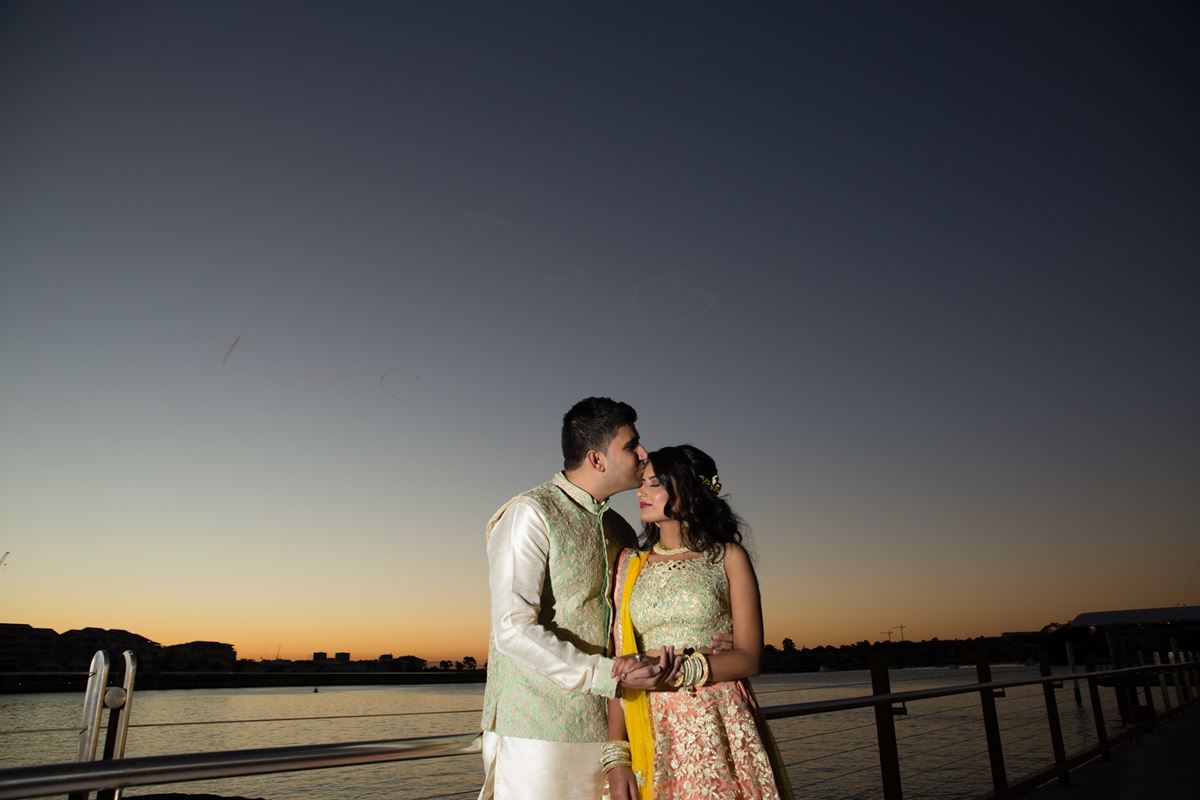 Albert Palmer is here to capture every moment from your big day, from the big obvious ones, to the small and unique ones. Albert is the kind of photographer who is obsessed with storytelling. This is exactly what he aims to do for you: tell the magical story of your wedding day. We all want to look back at our wedding photos and remember the day in its entirety, Albert will do this for you in his beautiful, elegant and artistic style. Check out his portfolio today and be amazed and what he can do.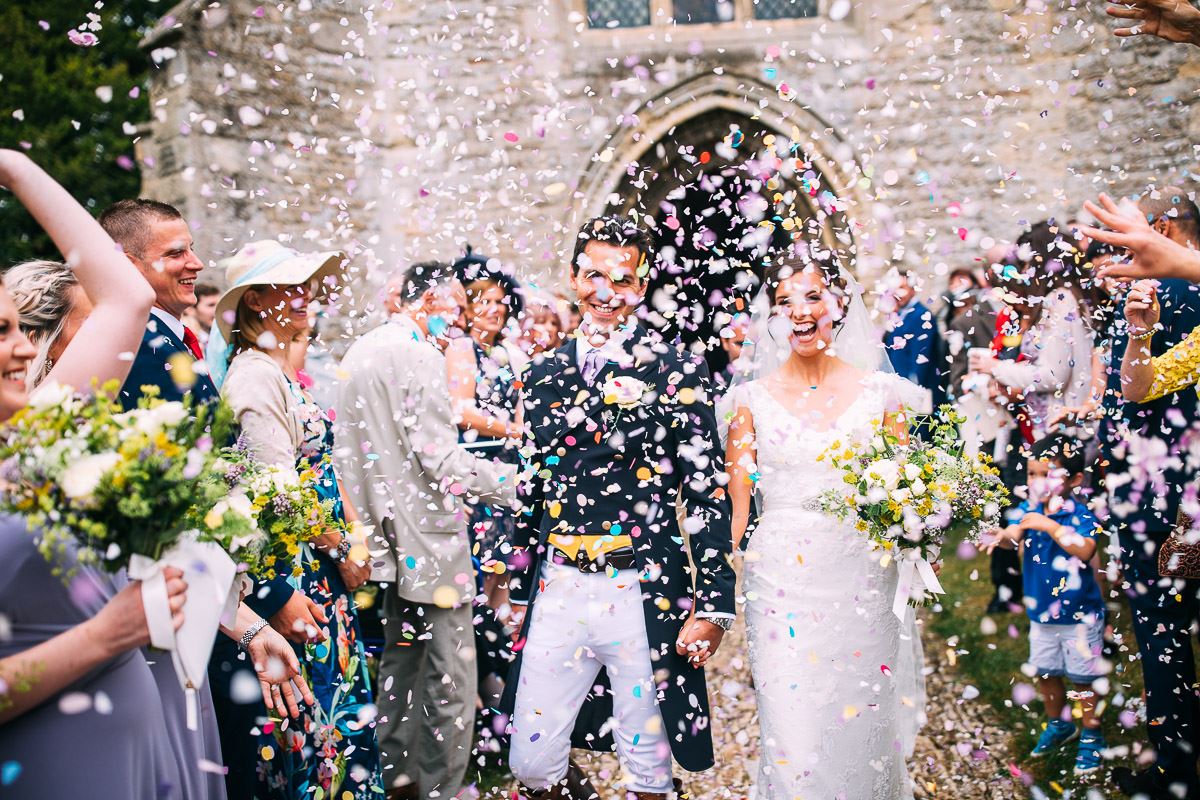 If you're after simply stunning wedding photography that looks like its stepped out of the pages of a bespoke wedding publication, then you're definitely in the right place. James Green is a wedding photographer who offers luxurious wedding photography that has a romanticism and ethereal quality that is irresistible. Looking at James' work, will make you swoon. His style has a magical quality that is almost indescribable. James' documentary style will put you at complete ease and you'll be amazed by the end result.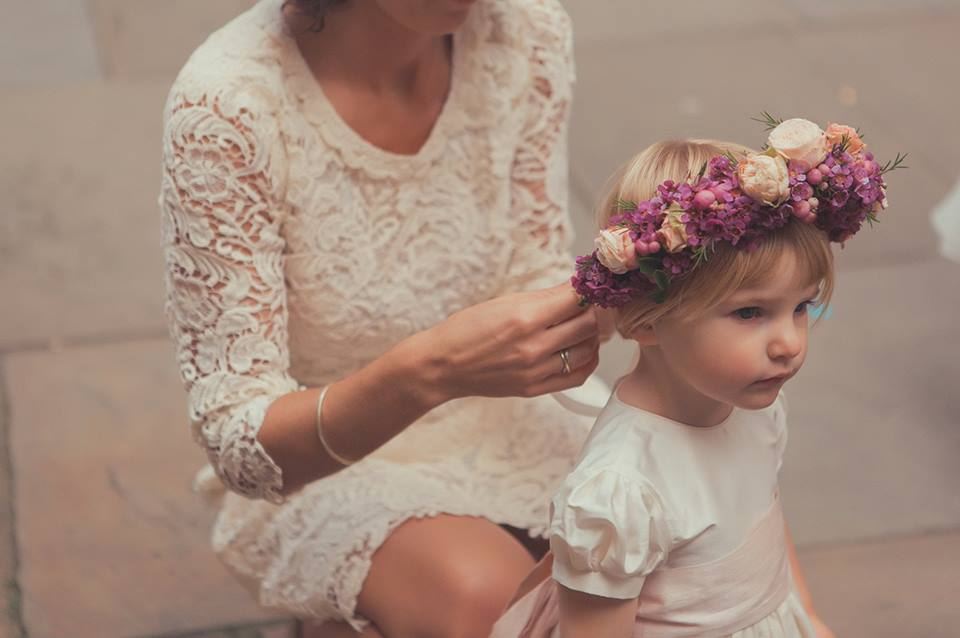 Ice is the photographer behind the lens at Studio Torino. He's a trained and experienced photographer who uses his background in art and design to bring you artistic and creative photography for your wedding day. Ice has a relaxed and natural style that is perfect for couples looking for an authentic representation of their wedding. He takes light and delicate photographs, with unique and interesting compositions. Check out his portfolio today, you won't be disappointed.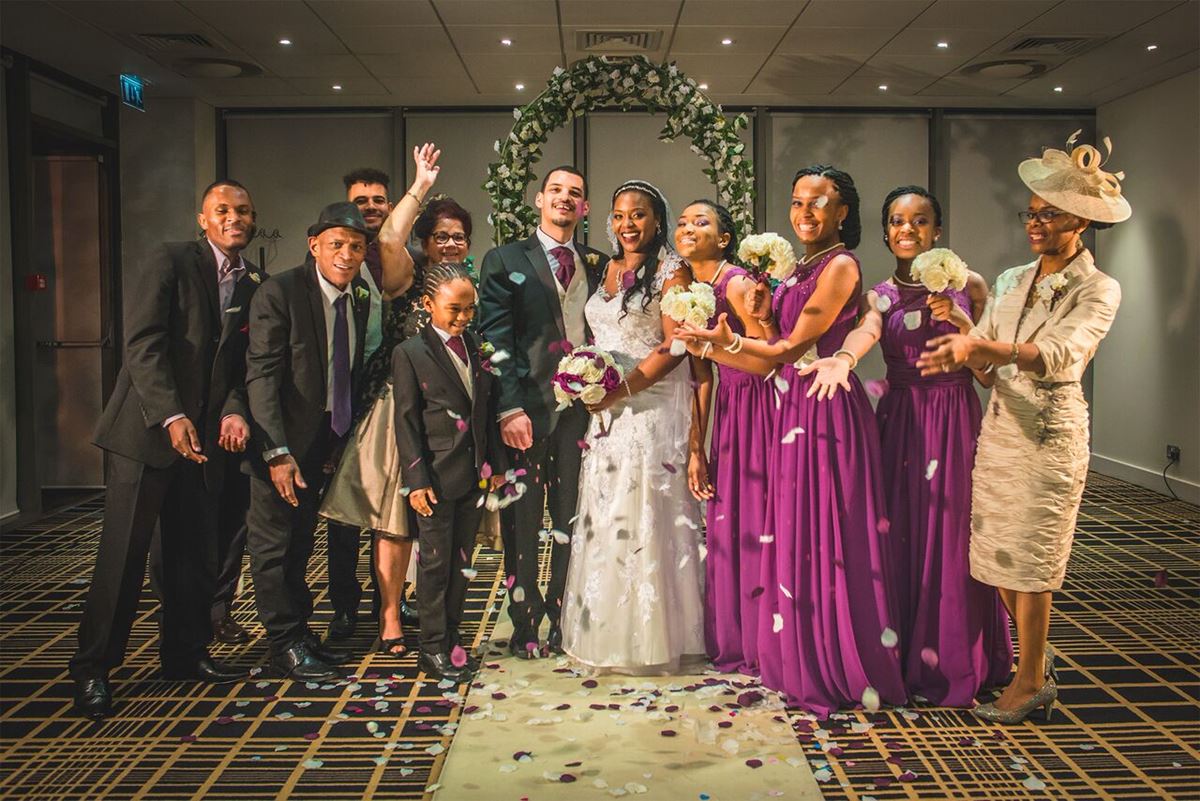 Alexa is an award-winning wedding photographer who has a natural documentary style of photography. She is all about providing creative and contemporary wedding photography that focuses on being authentic, rather than being posed or gimmicky. Alexa is able to pick up on her clients' emotions and captures them beautifully in her richly coloured, beautifully composed and romantic photography. She is all about forming relationships with her clients so that on their wedding day, they feel comfortable and at ease in her company. If you're a bit camera shy and you're after seriously remarkable wedding photography, then get in contact with Alexa. She may be your perfect match. If you book Alexa through Easy Weddings now, you could get a 5% discount on your wedding package.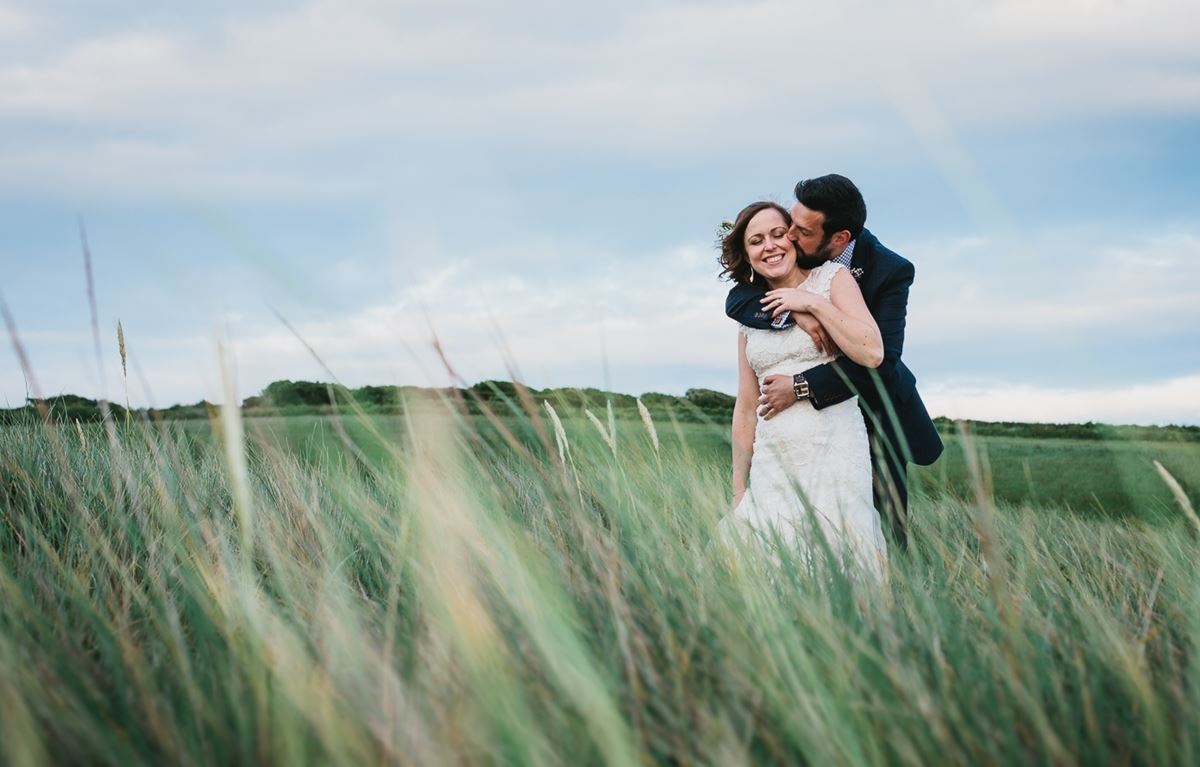 Paul is a creative wedding photographer who works in a relaxed photojournalism style. Paul is the kind of photographer who cares about your wedding day as much as you do, which means he's always highly dedicated and professional whenever he's working his magic at weddings. Paul is based in Dorset and primarily works here but will happily travel UK wide, or abroad if you simply must have his lovely photography at your wedding. Paul's photography is rich in colour, elegant in style and bursting with emotions.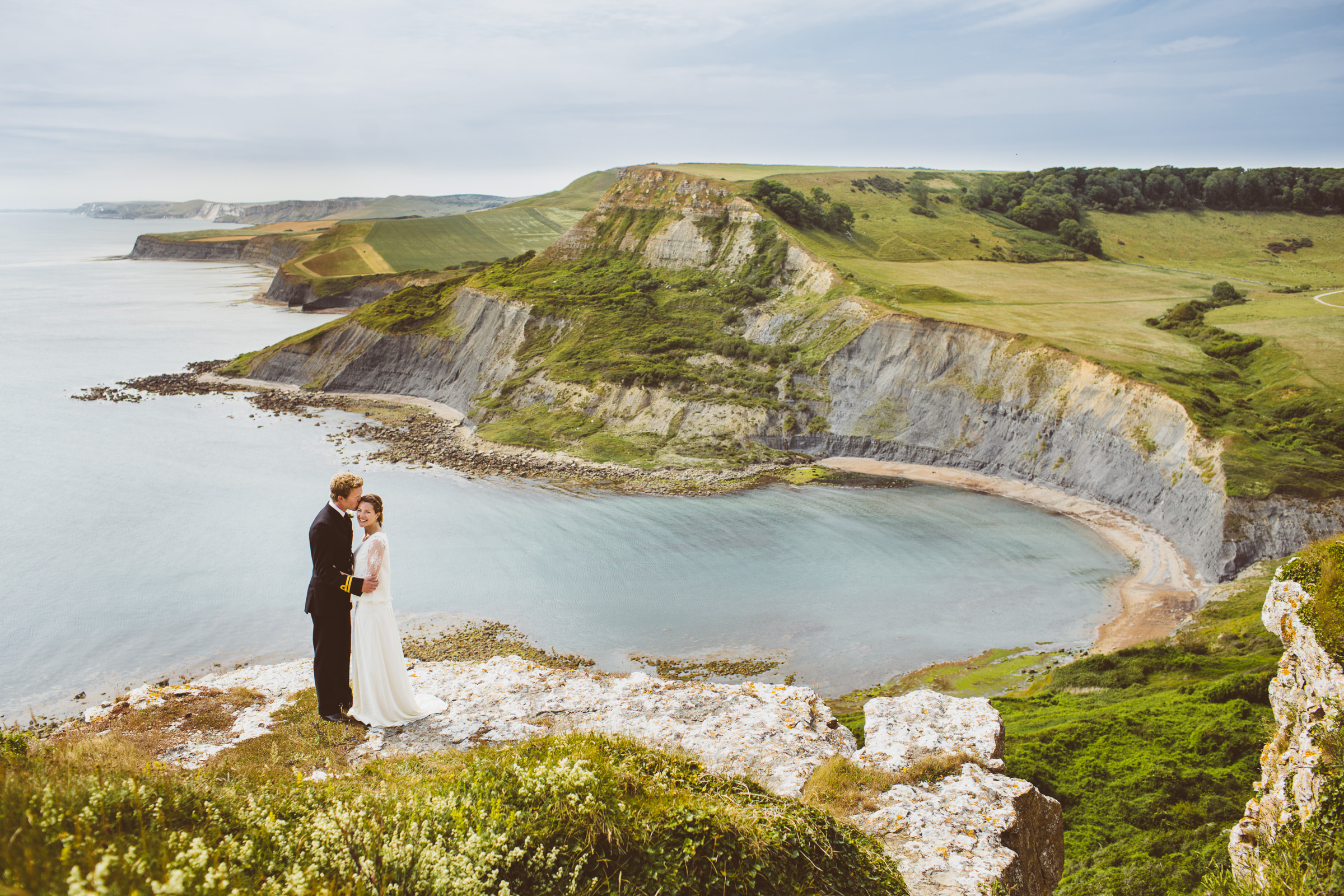 At Big Bouquet Photography, you'll find a husband and wife team who are creative, fun and relaxed. These two love to work in this manner as they have found that it makes their clients feel most at ease, as well as this, it also results in the most natural looking photography that you could ask for. These two have a light touch when it comes to their photography. Their colours are rich, yet they manage to capture so much life and emotion from their clients that their images end up being light and delicate. Call the duo at Big Bouquet today for your perfect wedding photography.
Samantha Davis is a wedding photographer who is here to show off your story. Samantha believes that wedding photography should be full of magical and unexpected moments. This is why she employs a super relaxed style so she can capture the whole day as it unfolds. Samantha is all about photographing the 'real you', so by staying relaxed throughout your wedding she is able to do this with ease. You'll love Samantha's happy and relaxed nature.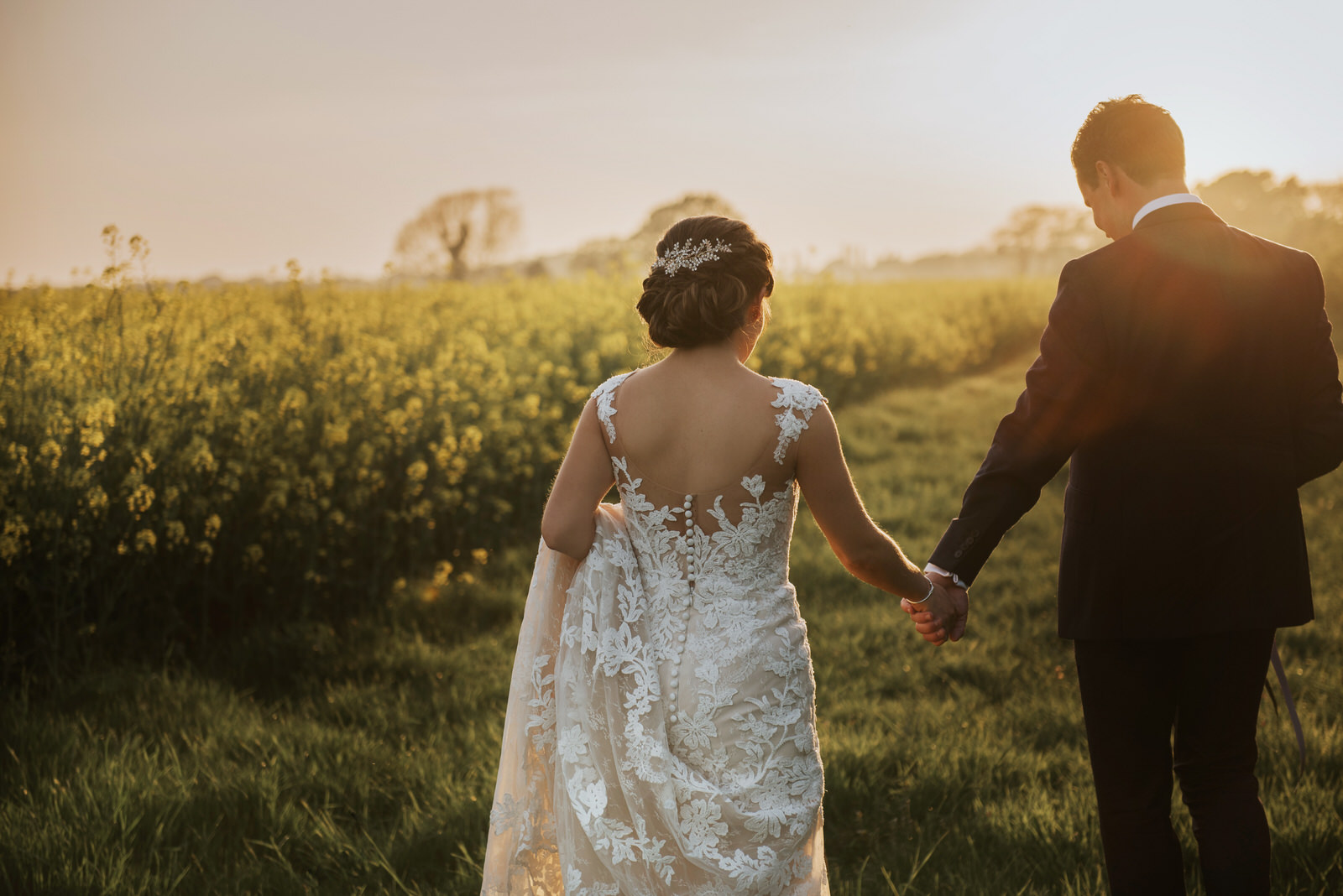 Nick is a creative wedding photographer who prides himself on his natural and relaxed style of working. He works by not asking his clients to look at him, but instead just to lose themselves in each other. This is how he manages to get genuine photography that perfectly represents a couple's wedding day. Nick's work is full of artistic compositions, vibrant colours and a touch of drama with his playfulness with light and shadow. If you love his style, then make sure you book him early. Nick is one of Dorset's most popular wedding photographers.