So you've decided you'd like an outdoor wedding reception with a hired marquee, but did you know there are different types of wedding marquees you can choose? Here are a few of the wedding marquee styles available to hire: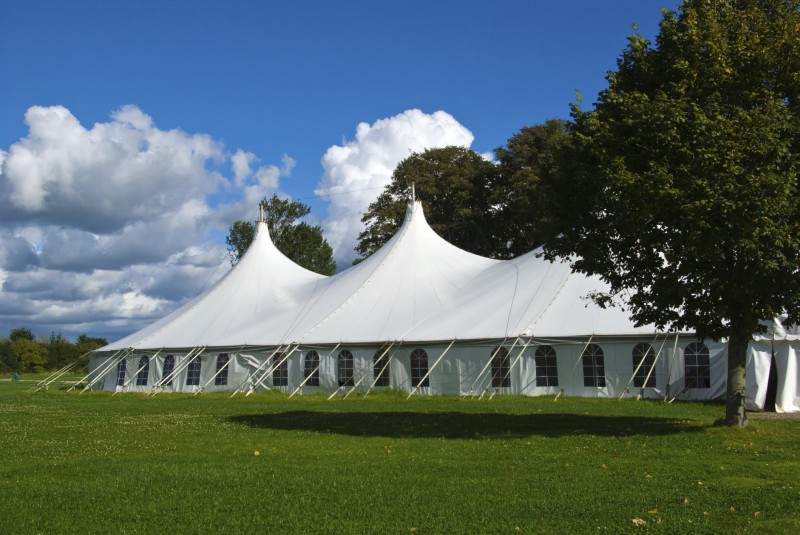 Here are four popular options when it comes to marquee hire:
Option 1: A traditional canvas marquee
Traditional marquees are erected on poles, with guy ropes and tent pegs to keep them upright and secured to the ground. A traditional canvas marquee would work best for a garden themed wedding, where traditional afternoon tea is served. It can easily be decorated with trailing flowers and wrought iron furniture to produce a really quaint effect.
A canvas marquee is the perfect choice for summer as guests can socialise both inside and out. They are best suited for smaller wedding venues such as your own garden. They are more flexible than framed marquees as the sides can be removed in good weather, but they are not quite as wind and water proof should the weather turn against you.
Option 2: A tepee style marquee
Tepees are tents built on a tripod arrangement of poles, with interior guy ropes and exposed beams. They are ideal for Western themed weddings but are also very effective for seaside weddings, or a casual summer barbeque.
Small Cowboy and Indian style tepees can provide extra shelter if you are holding your drinks reception outdoors, or for a complete outdoor wedding hire Kata marquees which can be joined together to form a tent village. Not as formal as a framed or traditional canvas marquee, a tepee will certainly get your guests talking.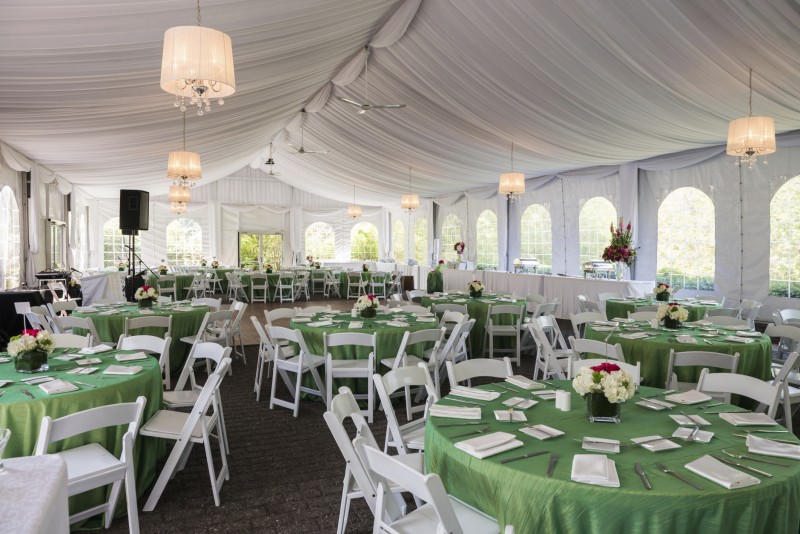 Option 3: A Bedouin or Indian tent
What sets this marquee apart from others is the interior decor, which is exotic and opulent, with rich colours and beautiful Morocco or Indian fabrics draped across the ceiling and the walls. Bedouin or Indian tents aren't just suitable for weddings that have an exotic theme, they can be used for any outdoor wedding where you want to achieve a different look to the traditional marquee, or for winter weddings where you want a warm and cosy atmosphere.
Because the interior can be quite dark, they are usually best suited for an evening wedding. The structure of a Bedouin or Indian tent can either be based on a frame, or a traditional poled design. It could even be an open pavilion or canopy. Furniture in a Bedouin or Indian tent tends to be quite low, including cushions on the floor for guests to recline, and low tables on which the food is served.
Option 4: A framed marquee
A framed marquee is the best choice for large formal weddings, particularly those held in winter when there is more chance of rain, or in midsummer when you want to keep your guests cool. Even though a framed marquee is the most expensive choice, it can be worth it if you have decided on complete luxury and a stunning setting for your big day. If you have ample outdoor space available, a framed marquee would be the best choice.
This type of marquee is usually roomy enough to divide off various parts using extra walls, making a bar area, a dining area, and a dance floor. As the name suggests, they are constructed using a strong metal frame and come complete with hard floor and structured walls with windows. Air conditioning, lighting and heating are all included into the marquee design.
Use Easy Weddings to connect with your dream wedding suppliers.
Browse the directory and start planning today!