There's a growing trend for wedding DJs to play throughout your entire wedding reception rather than simply arriving as the guests are finishing their coffee and wedding cake, in time to get them on the dance floor. If your wedding DJ is playing for your whole reception here is a possible wedding DJ timeline for them to follow: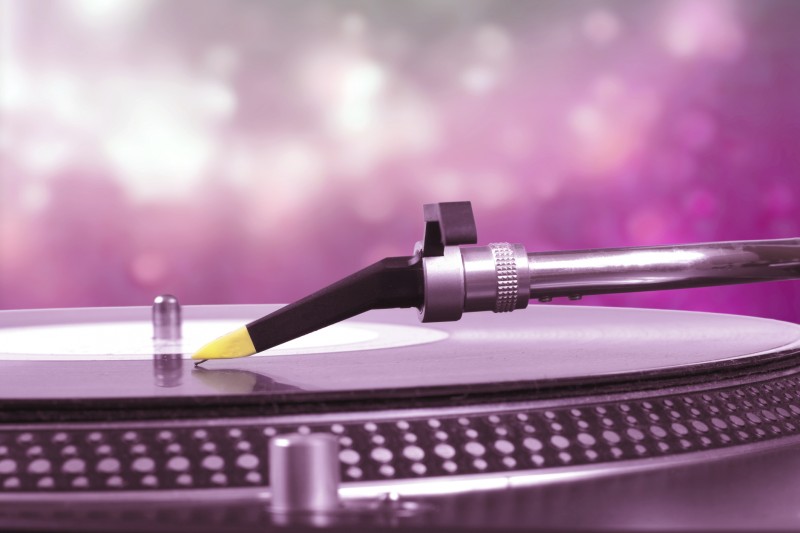 Possible wedding DJ timeline
DJ arrives to set up and prepare an hour before reception starts
DJ plays background music, such as jazz, while guests arrive for drinks reception
DJ announces the newlyweds and plays a special entrance song
DJ plays background music while guests enjoy the meal
DJ announces the speeches and perhaps plays a short musical clip for each one
DJ announces the first dance once the meal is over and plays chosen song
DJ plays increases the volume and tempo to get guests up and dancing
DJ announces events like the bride and father dance and cake cutting, and plays songs to go with these
DJ keeps the tempo up for dancing all the way to the end of the reception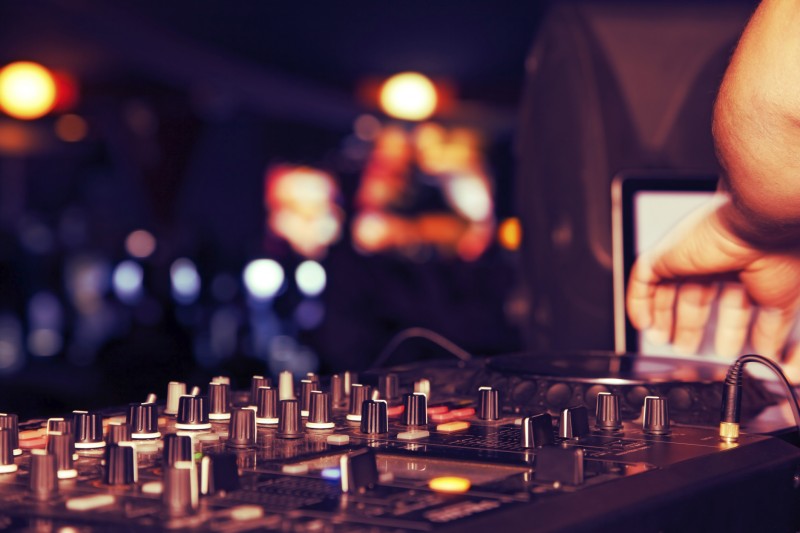 Wedding DJ pitfalls to avoid
There are quite a few wedding DJs claiming to be the best and the cheapest, but there are specific things that should get your alarm bells ringing:
Some companies offer two wedding DJs for the price of one. Notice that you are typically not getting a great deal with two experienced DJ's, instead you might get two that can't manage a set on their own and have to have someone else along to help them.
Online references and testimonials aren't always truthful so be suspicious of a DJ that focuses on online testimonials but won't provide you with a personal reference to contact. It's not hard to write your own testimonial for a website; it's a lot harder to provide real references that you can phone up about previous weddings.
Check out the personality of your wedding DJ prior to the wedding. Your wedding day should be about you and your new husband, not about your wedding DJ so you want someone charismatic that can keep your guests entertained, not someone with a big ego.
The best wedding DJs will take a personalised approach to organising each wedding, ensuring each one is truly different and memorable. They will work with the couple to make the soundtrack for the reception of their dreams, and will try to find the right combination of formality, fun and interaction with the guests. Be willing to pay the going fee for your wedding DJ. If their prices feel too good to be true you probably won't get a professional service.
Ideally your DJ would have spent several hours planning for your wedding before they actually arrive on the day. This will consists of anything from consulting with you, creating a play list, and downloading or buying music that you requested. Even though wedding DJ's are typically less expensive than hiring a live band, you must be ready to pay a little over the average to get a great DJ who will create your dream reception.
Use Easy Weddings to connect with your dream wedding suppliers.
Browse the directory and start planning today!