Are you hiring a wedding DJ for your wedding? As there is no party without music, you must know how to hire the right DJ the best party of your life! Here are 24 tips for hiring a wedding DJ:
Professional vs Bedroom DJ
Needless to say, there is a big difference between a professional DJ and a friend trying to help, especially at a wedding.
Professional DJs very often receive phone calls from couples in the two weeks before or even on the wedding day, to say the DJ friend who would DJ for them, has pulled out.
The wedding is an exceptional moment, and every DJ feels the pressure of that. The professional DJs are used and prepared to deal with all the details and distinctions that a wedding requires.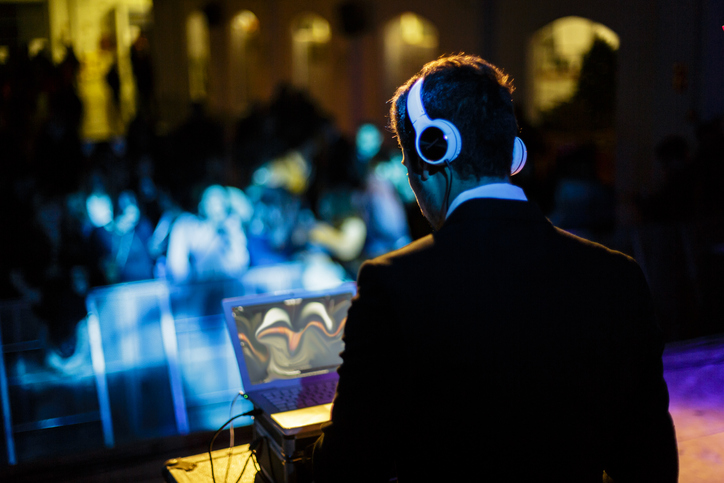 Pricing
If you get what you are paying for, don't expect to pay a very low price for very good service.
The wedding industry is broad, and the DJs are experienced enough to know how much their service is valuable.
Instead of looking at how much a DJ costs, try to take a look at how much value you are getting when you are hiring that professional.
Have in mind, 78% of your guests will remember how much fun your reception was based on the music they danced to!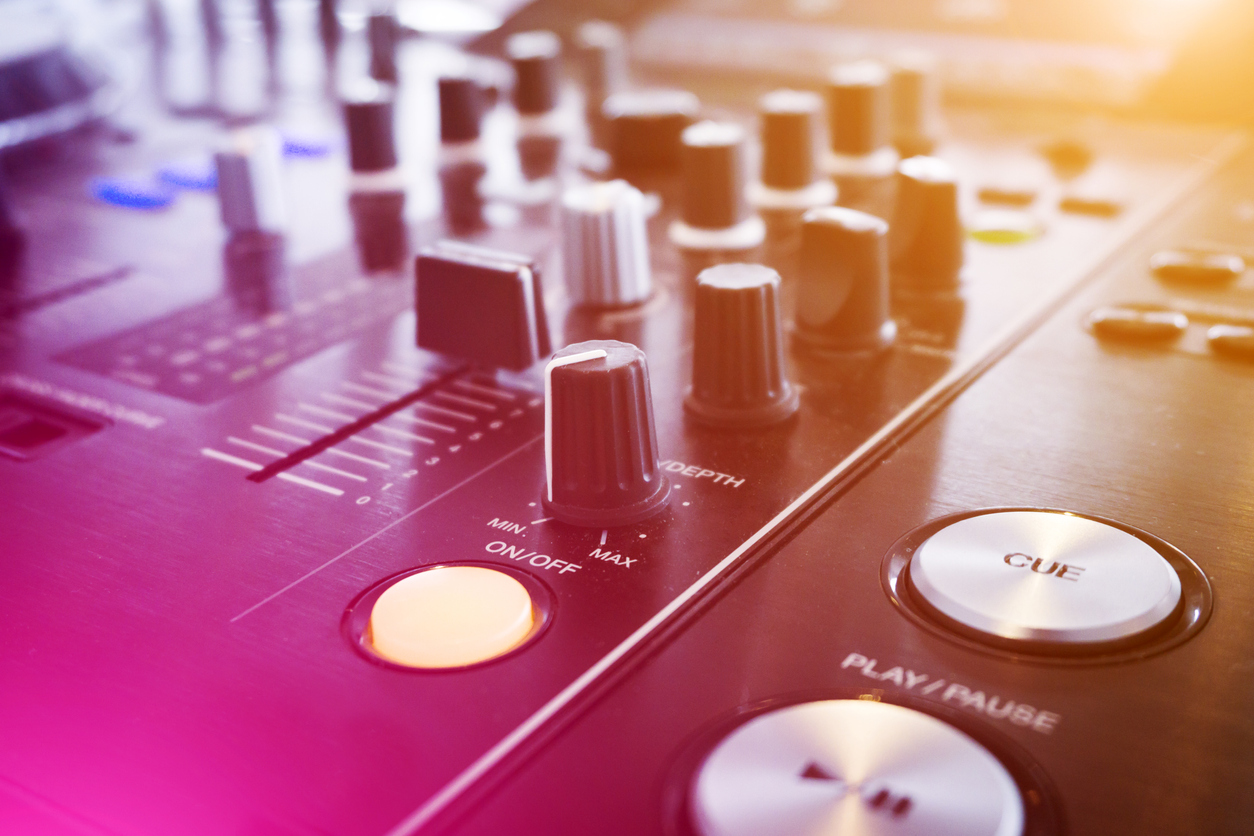 Presentation
Don't be misled by the appearances but do not underestimate it either.
A poor website, limited online presence, most of the times result in a low-quality DJ and inadequate equipment.
You will want a DJ who is well presented, respectful, very professional and carries a smile on the face.
Pay attention at websites, observe the photos if the look legit or image bank, and even possible grammatical errors. A DJ who pays attention to his clients, should not let any of those basics slip through.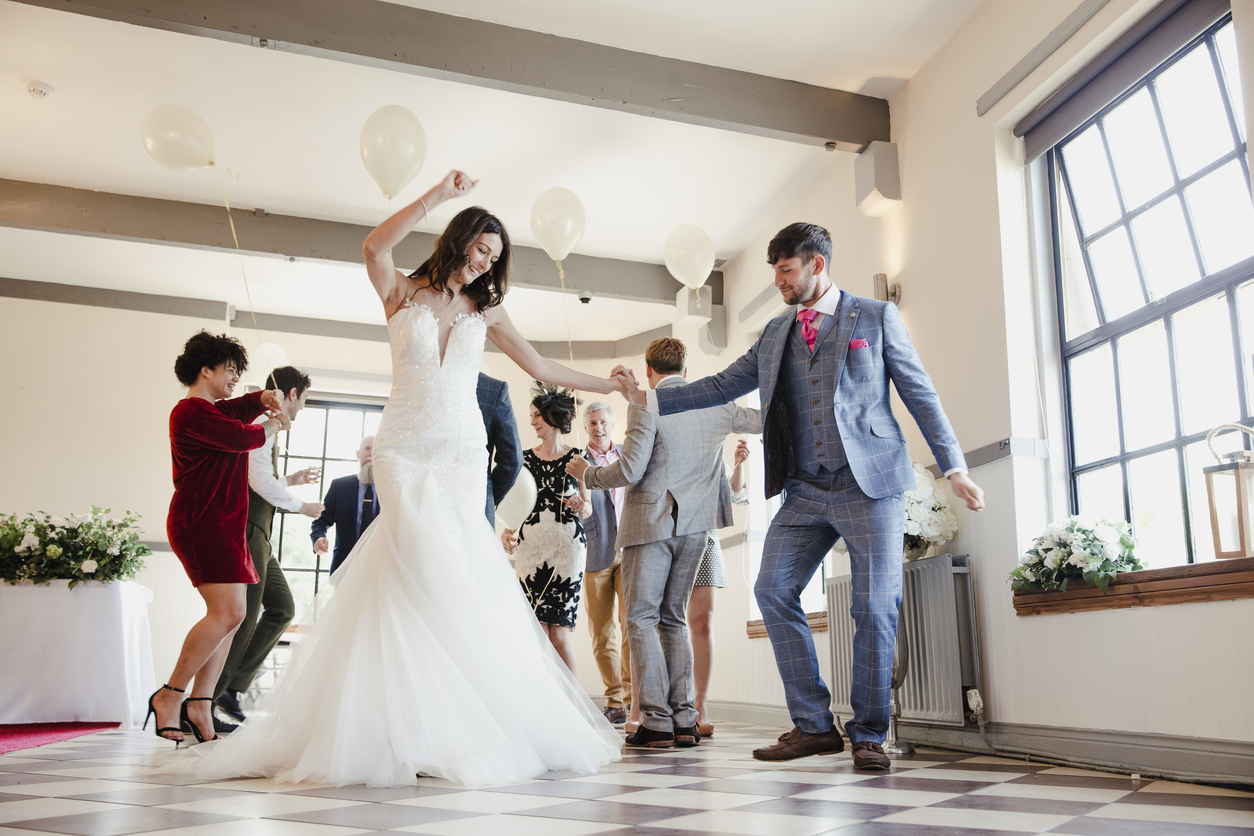 Profile on Social Media
Currently, most DJs have a profile on social media.
Visit their Instagram and Facebook profiles to see photos and live videos of the parties they have played. You'll be able to get a sense of what they can offer you.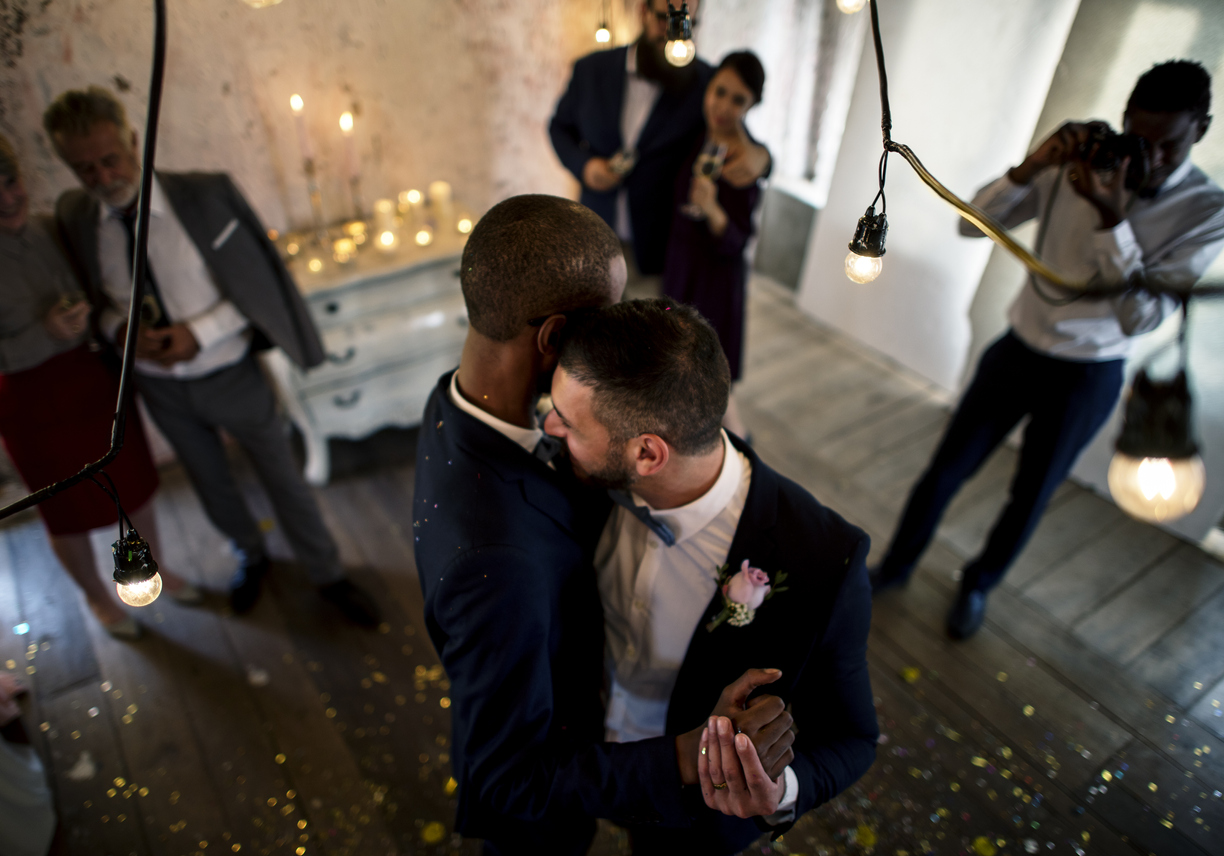 Experience
The experience is indeed a plus at a wedding, so be sure to ask.
A DJ can have lots of experience with parties, but not always with weddings.
You know that this type of event has its particularities, so confirm if the DJ has experience, especially in weddings!
An experienced DJ for weddings will know the formalities of reception very well, they will recognise the ideal song to set the right mood for each part of the wedding reception.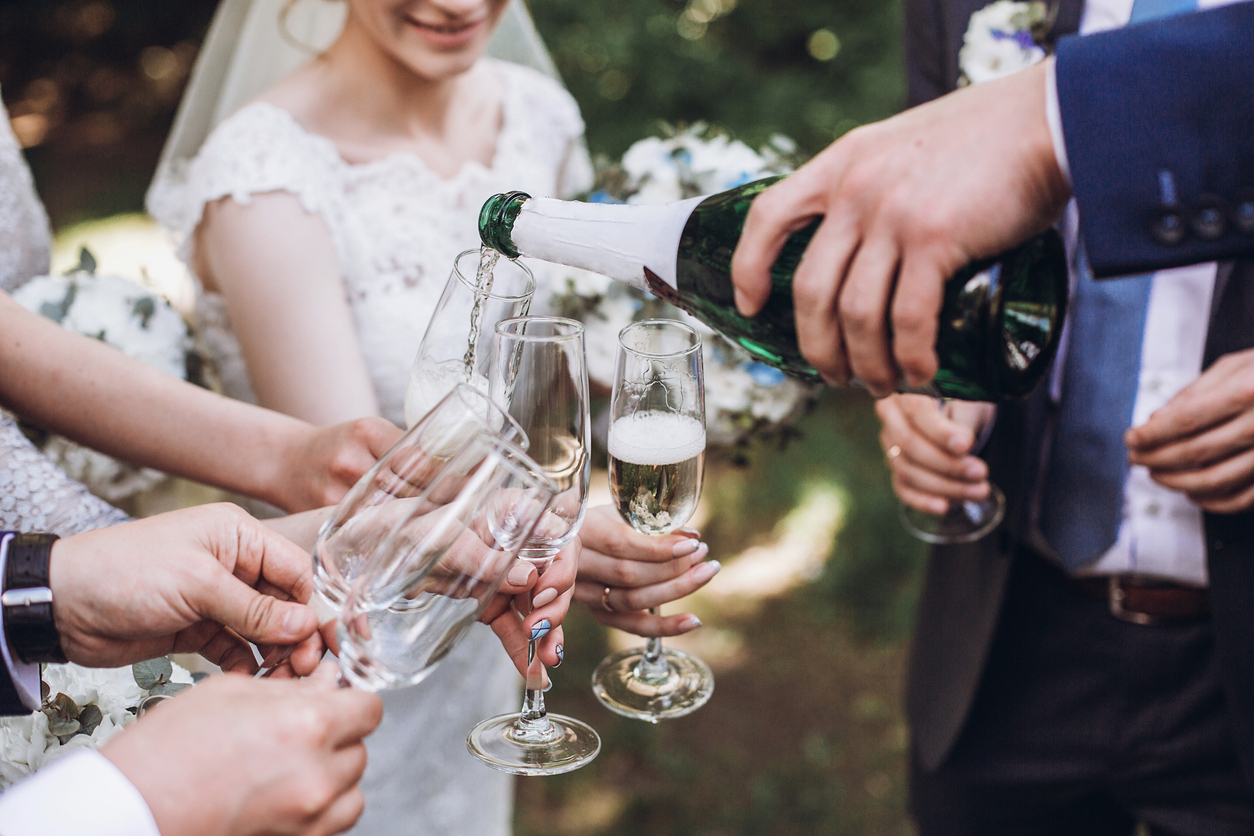 Equipment
Even if you do not understand much, ask the equipment the DJ uses, request some pictures of his/her gear – an established DJ should have at least a few photos of their equipment set up at some event.
You can use this to find out with someone who knows a little more, and if you pay attention at the details around the gear, you should be able to see the care he/she takes to serve clients.
Poor gear does not only sound unpleasant, but it can also be inconsistent, with the possibility of crashing at any time.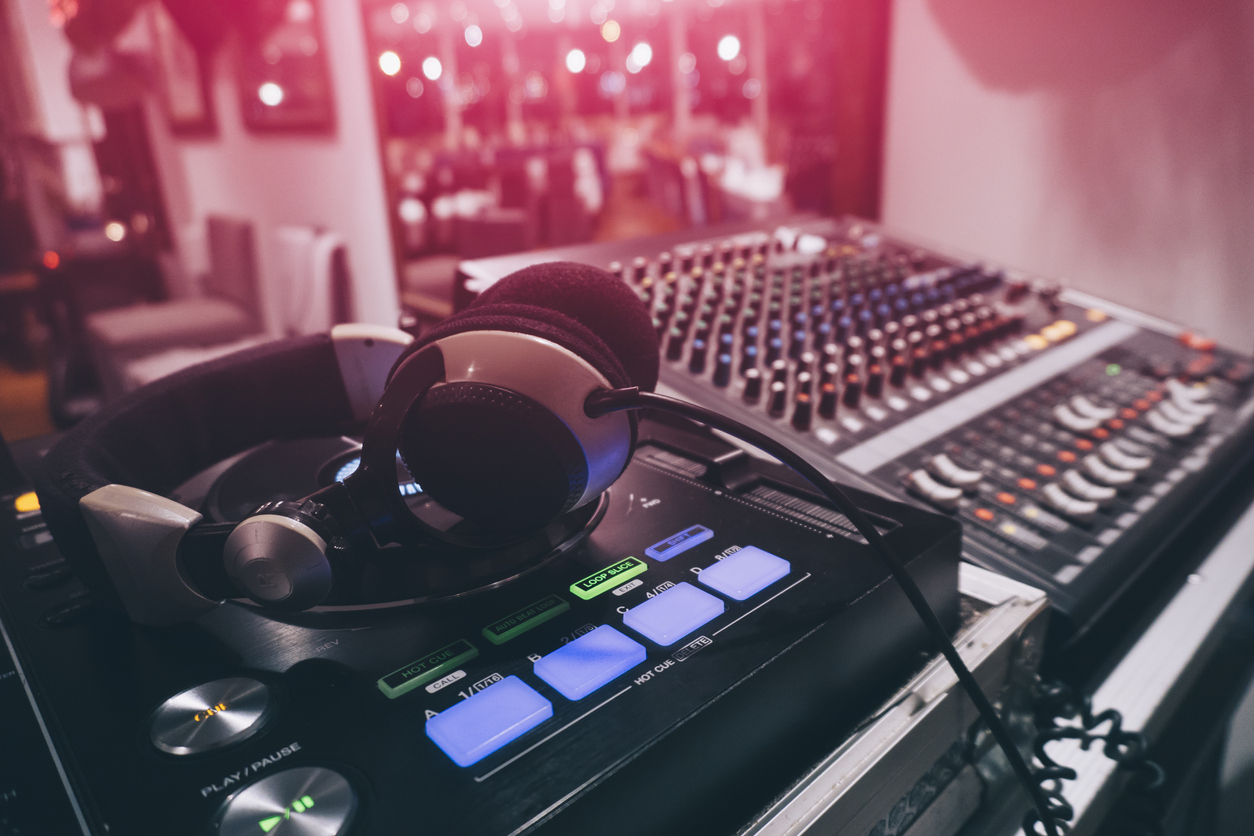 Your music preferences
A good DJ always ask the couples some songs they like, so he can to get to know about their tastes and preferences, and if it is an excellent professional, he/she will be able to recommend some wedding ideas if you seem to be a little lost.
Of course, the DJ should be able to lead the party on its own, but definitely, you will want to hire someone who does care about your tastes and your wedding music list.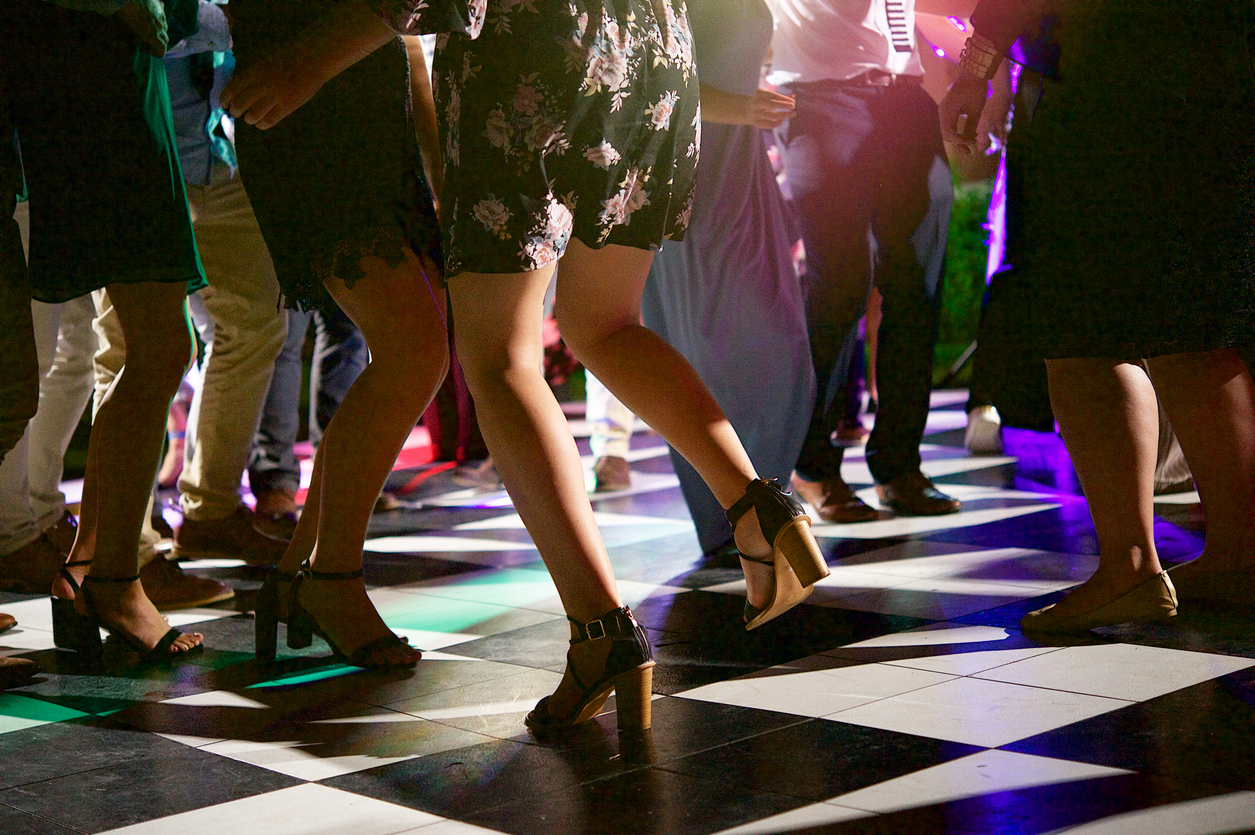 Wedding songs
Your wedding is your wedding, not the dancefloor of a nightclub.
Your DJ should be open and happy to take your requests.
The DJ is expected to be knowledgeable and able to take care of the best wedding music for you, but the DJ is also likely to be open to please the guests and especially the couple.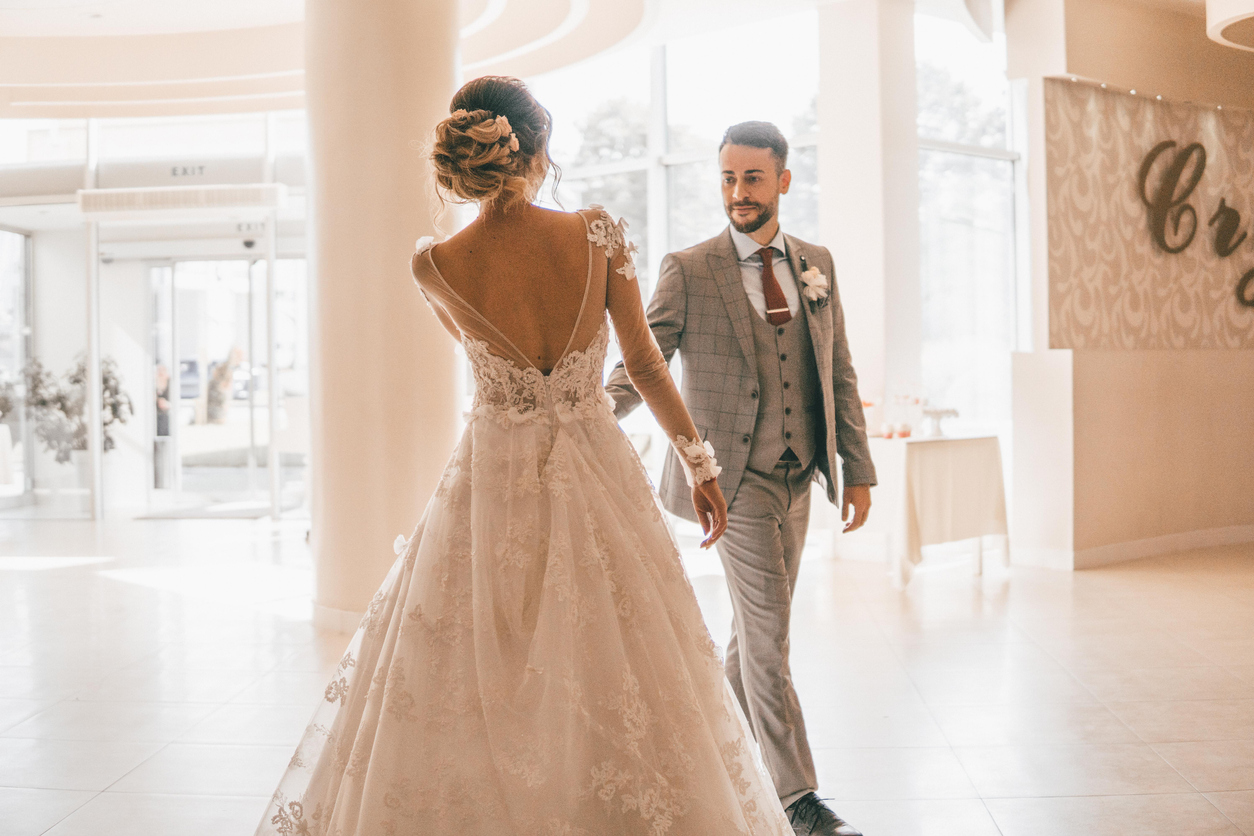 Real event
A genuine DJ can offer to arrange to you to see him/her performing at some event similar to the one you are planning.
Not always other couples will be open to receive couples to come to check their reception out, but in a reasonable time-frame, a busy DJ should be able to organise that for you.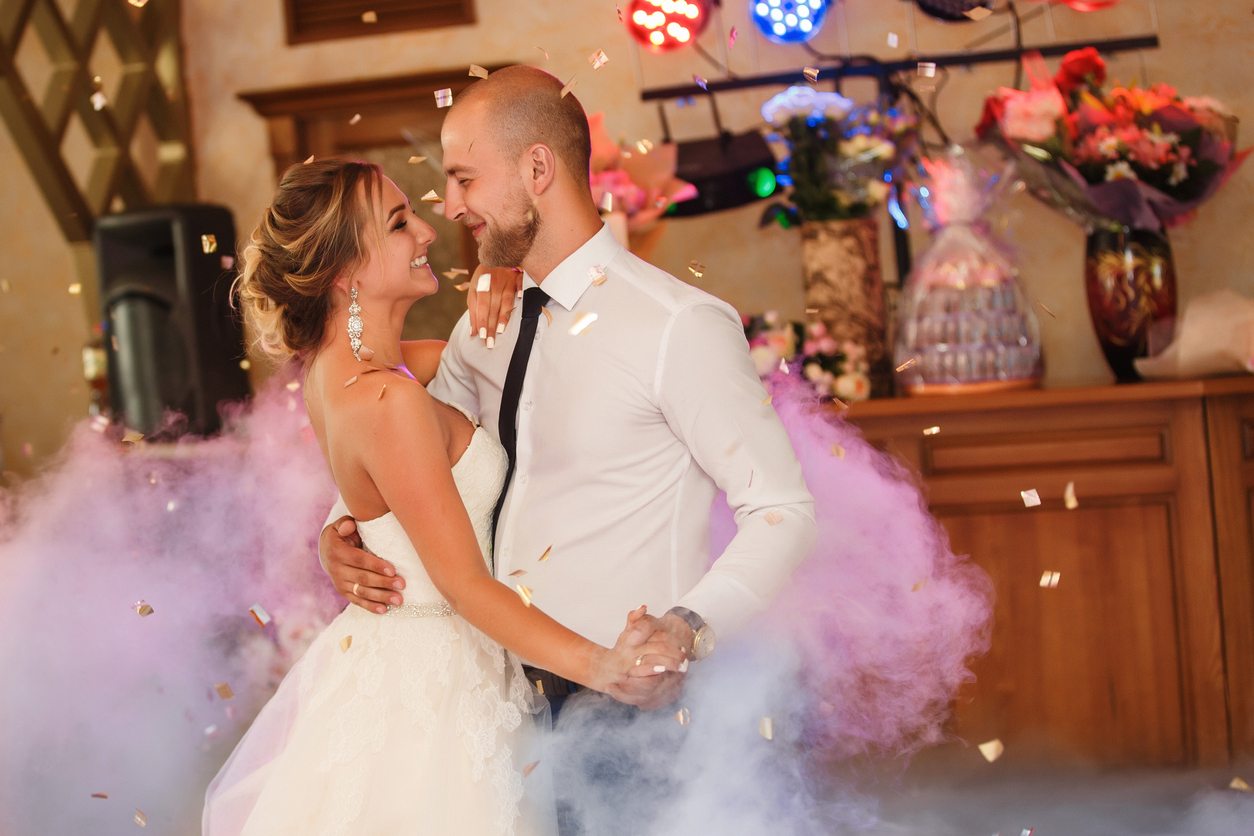 Repertoire
A wedding is not a house party. Your DJ needs to be aware of this and have a suitable collection for each type of wedding.
A reception, most of the time, has people of many ages and tastes.
The DJ wedding, by nature, needs to be prepared to play music from the '50s, 70's, 80's, 2000's and today – unless, of course, you prefer something else.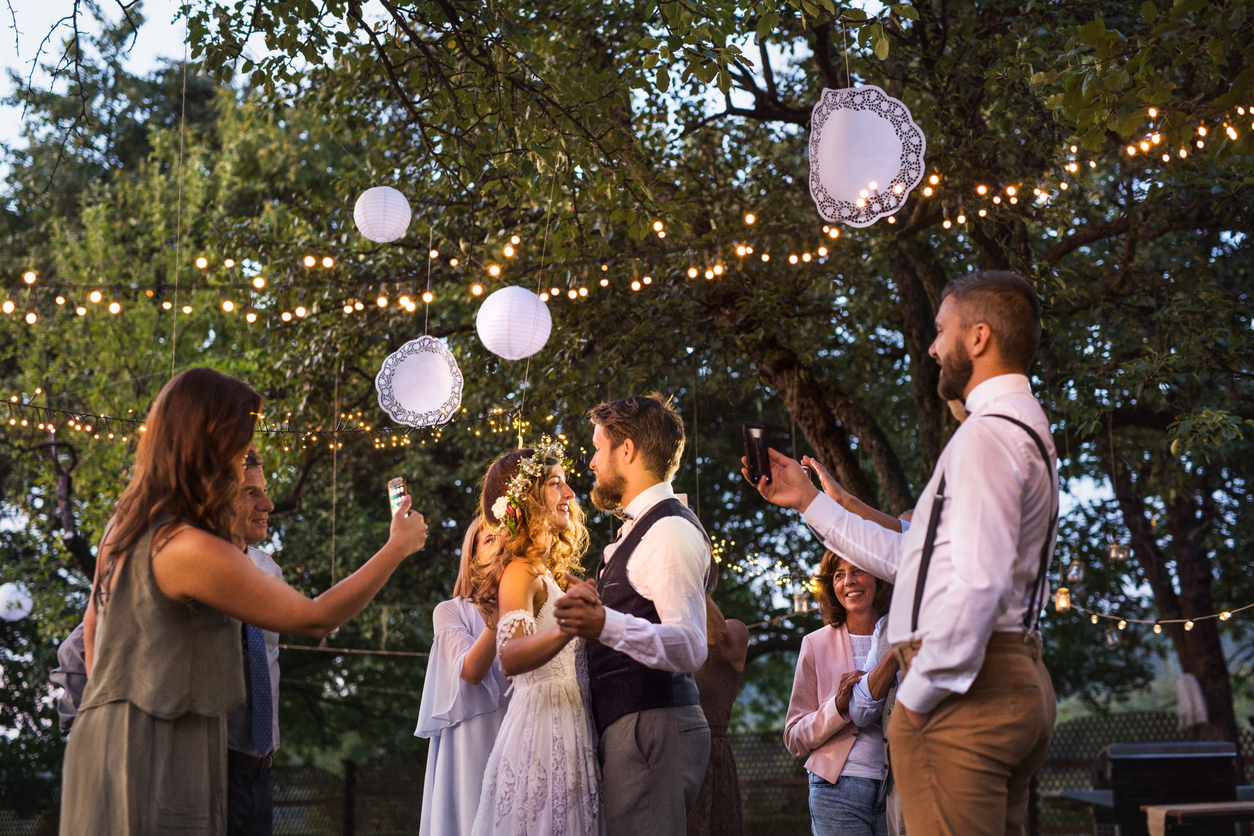 Double shift
It is essential to know if the DJ will perform or even work elsewhere before your wedding.
Consider that the DJ may be tired when it comes time for your reception.
Eventually, this can cause delays in the assembly and testing of the equipment, as well as the division in the attention of the professional – be sure to ask your DJ if yours is the only wedding they are servicing that day.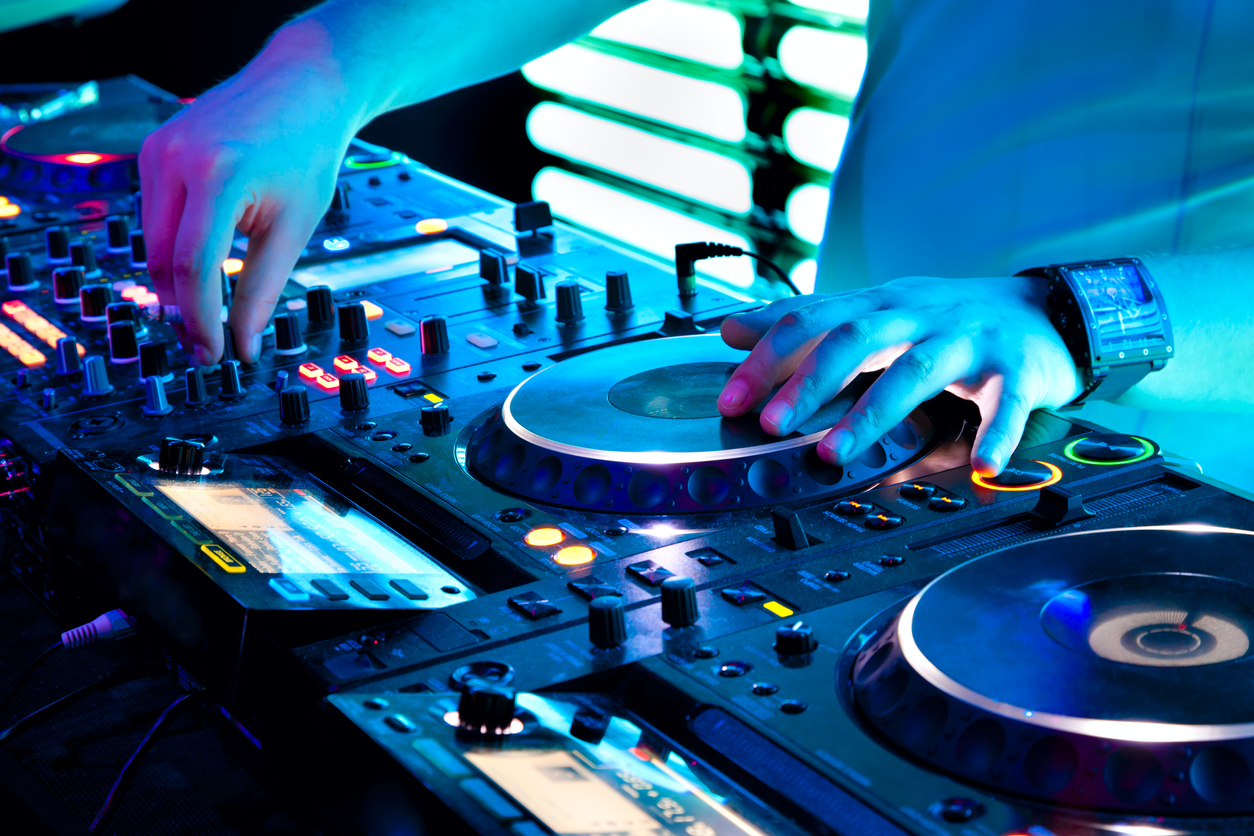 Been at the venue
Check if the DJ has performed before at the venue you will have your reception.
Some venues have a difficult path to unload the gear, some have columns or walls in unusual places, some of them have noise or gear restrictions, some have limited access to a power outlet and many others.
Consider that the music should be listened to by the attendees, and this involves the acoustics of the venue and the necessary equipment for the correct volume.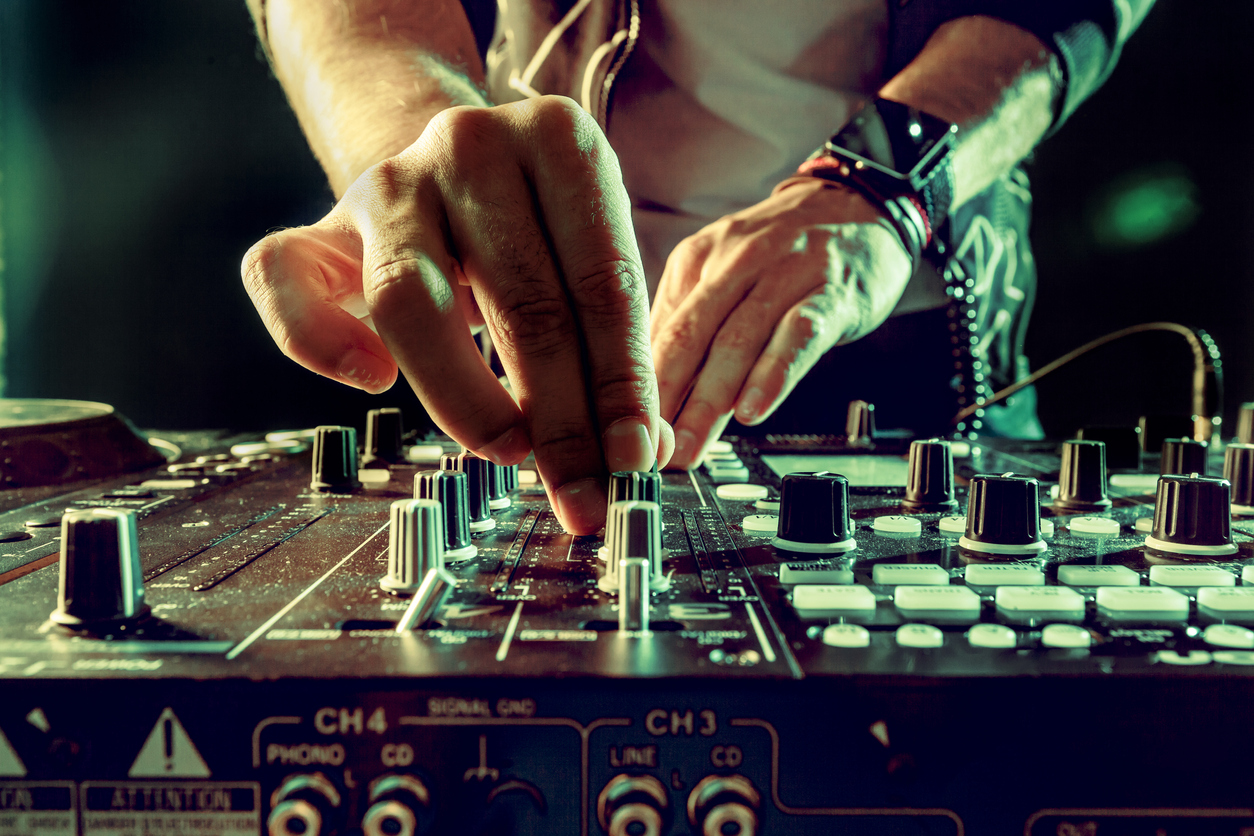 Engaging
There are many ways to cheer the guests, and each DJ has his own style. There are those who call themselves the owners of the microphone to announce the songs or to say something funny between one song and another while others barely speak during the party.
Each client has its preferences, however, be very careful with too much mic talking as it might not suit well to your event.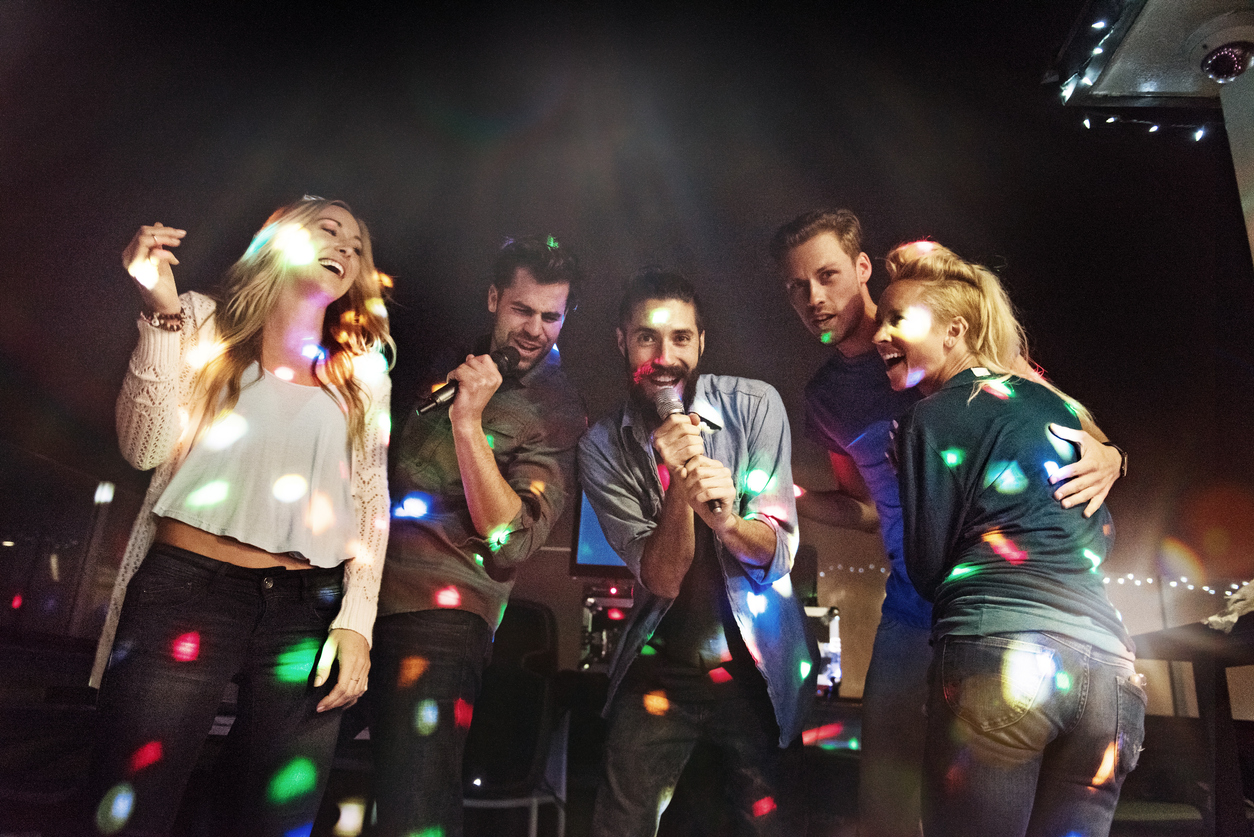 Plan B
A DJ always needs a plan B.
If the DJ is a good professional, they will give you options.
That includes the DJs gear and themselves in case of an accident or illness before your big day.
Make sure he/she has a backup plan in case their gear gets damaged on the night before and if they are prepared to have another professional to replace them in the case of an unfortunate event.
In this case, DJs companies usually are better prepared for that.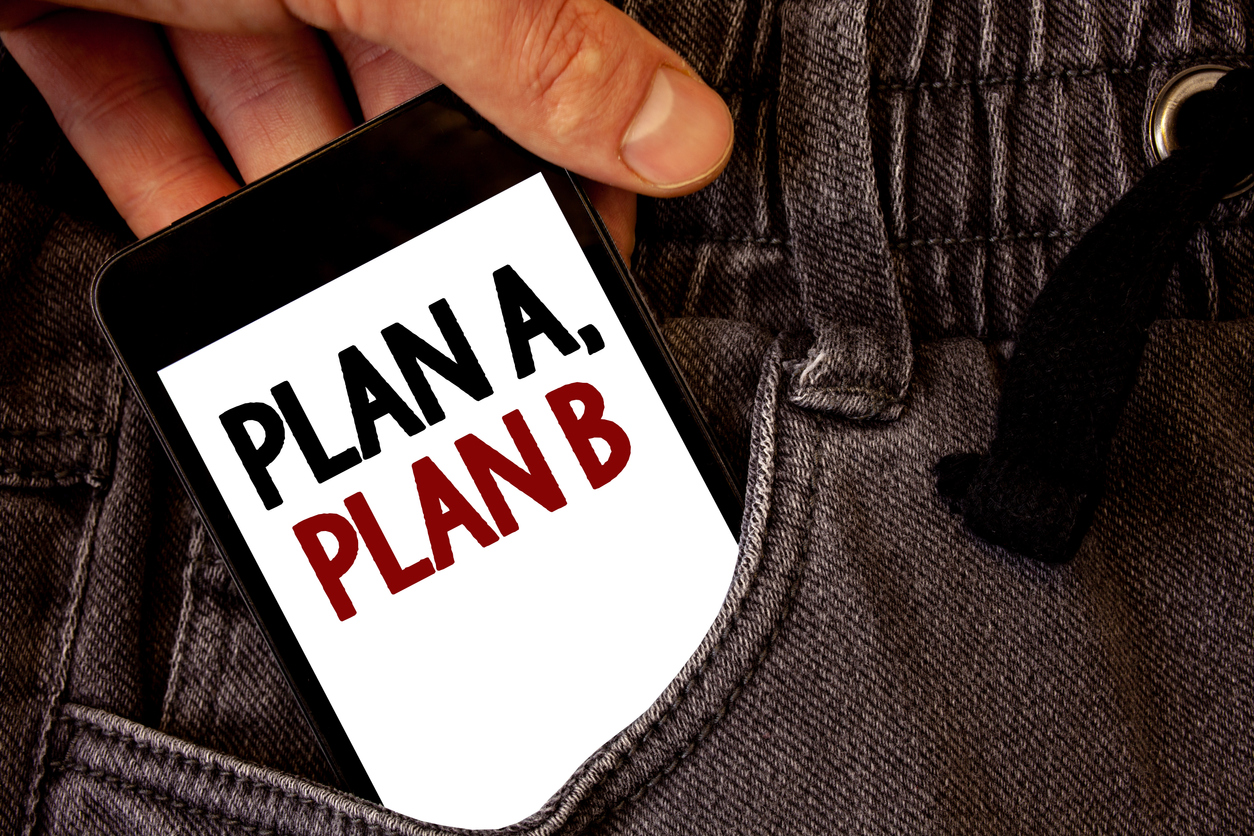 Hidden costs
Each DJ has their own prices, which can vary greatly, but it is essential that you ask exactly what it includes in the quotation.
Find out if the cost covers all necessary equipment, how long the service lasts and if there is a rate for overtime if you want to extend the party.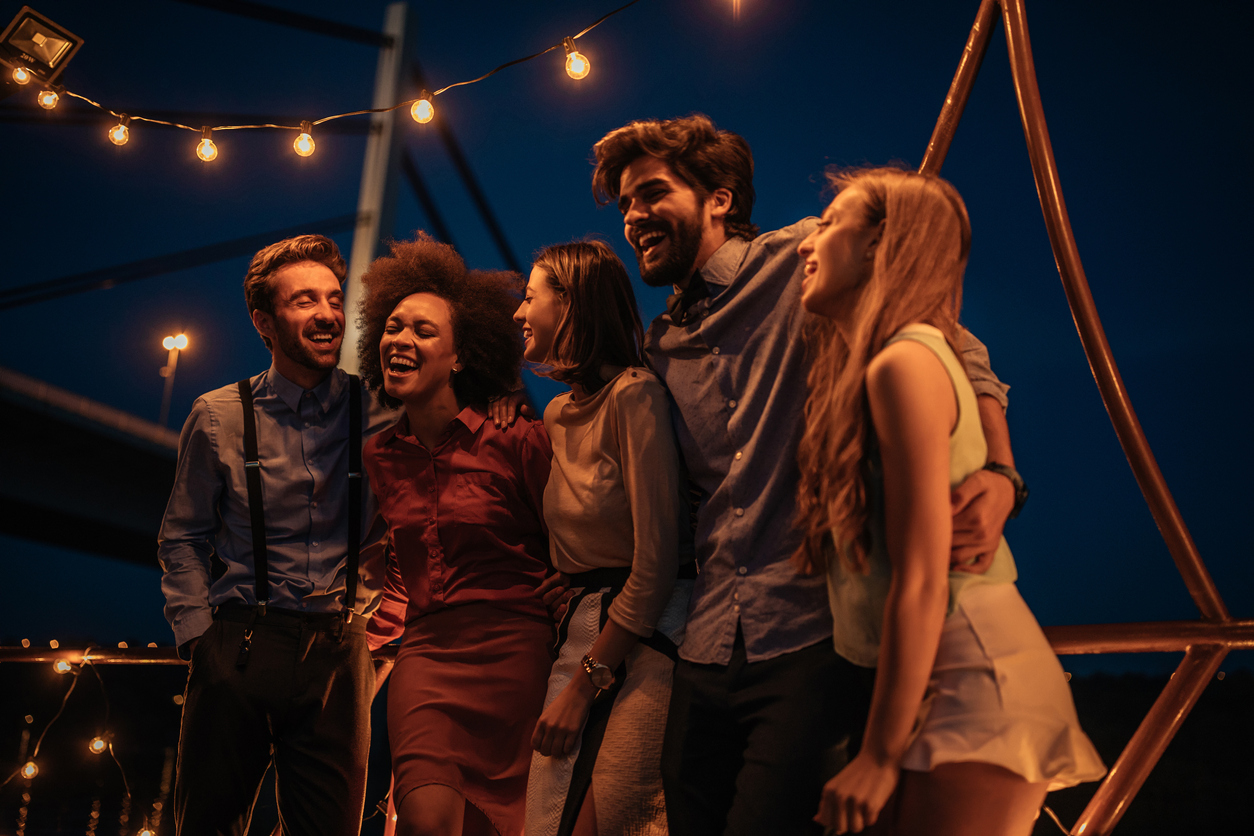 Dimensioning for your event
The DJ needs to know the number of guests or the size of the party so he/she can ensure to take the proper equipment for your party – even if they have to charge a bit extra for more gear.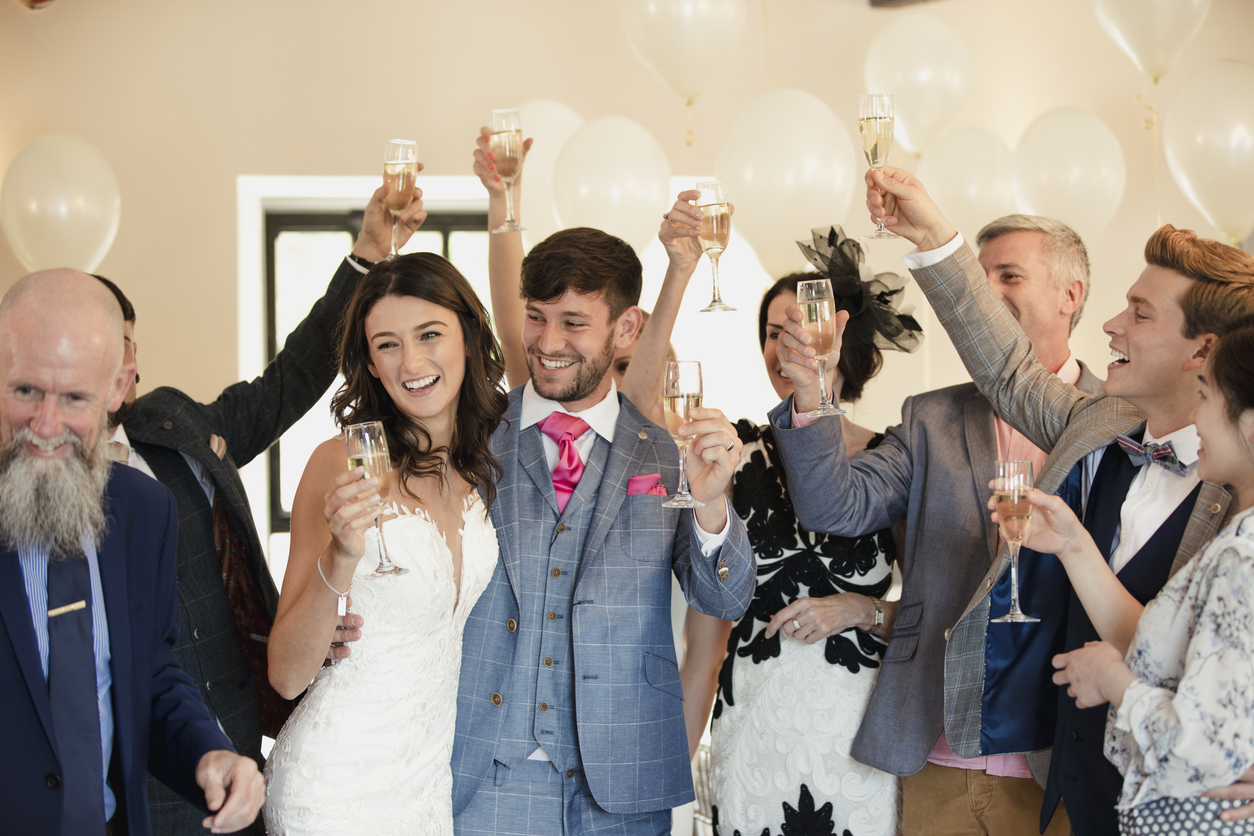 Outsourcing
Often the DJ you are talking is not the one that comes to play on the wedding day, especially if it is a company that has more than one DJ, so it is important to ask that question.
Make sure to know who will be present on the big day at least 1 week before, this way you can be sure the DJ will not be replaced in the last minute, and you will have a backup DJ sent you your event.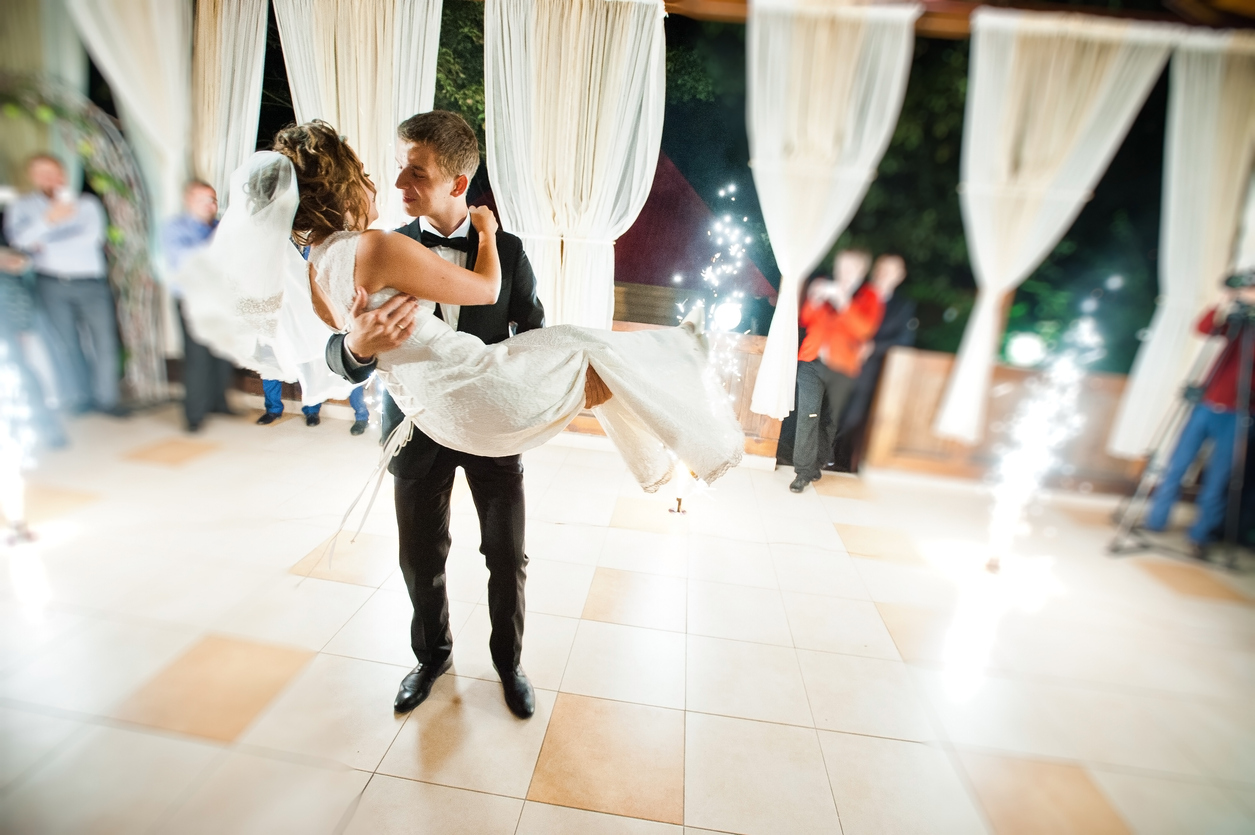 Invoicing
Some DJs work informally, establishing a contract verbally. Be careful with these types, since in case there is a problem it will be difficult to prove what you have hired.
Always ask for a proper invoice when hiring a wedding DJ, including the date and all that is included in their service.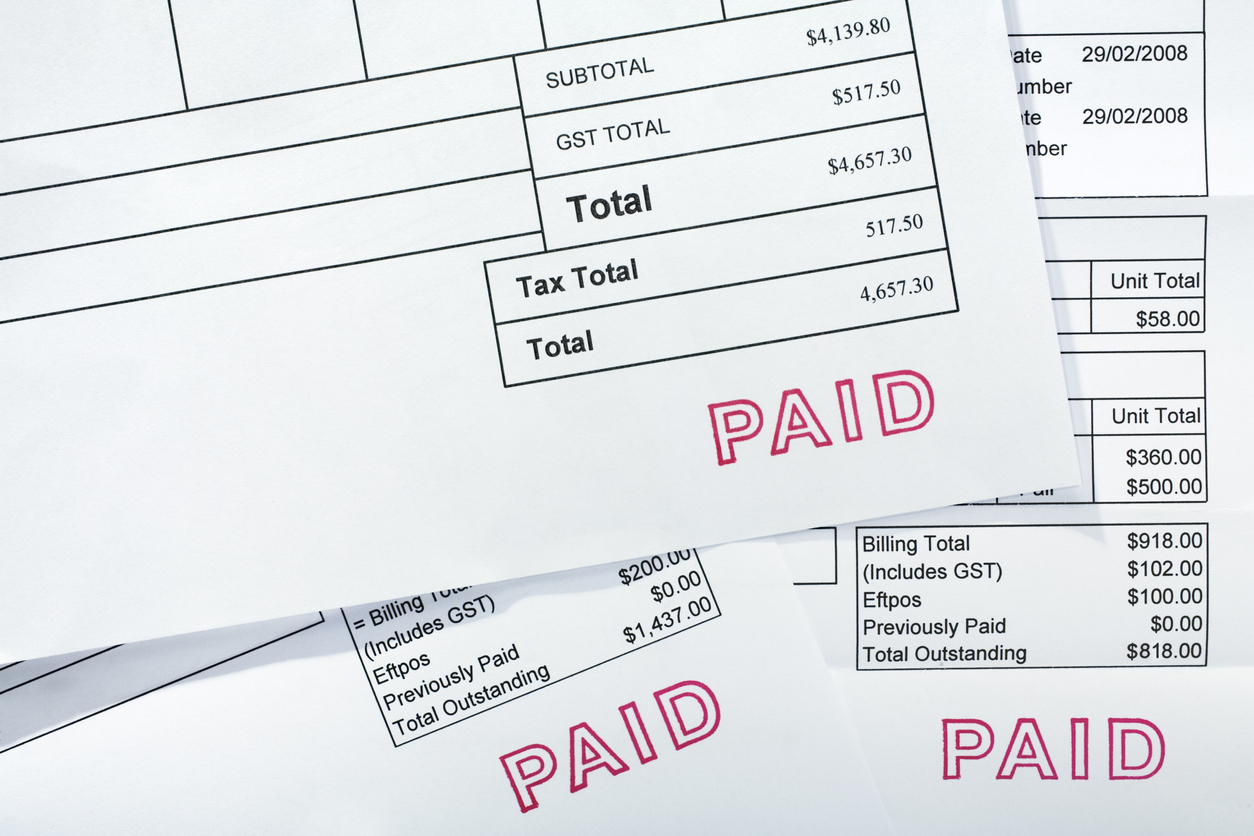 Insurance
Some venues require vendors to have certain types of insurance to work at their locations. Make sure your DJ has Public Liability Insurance, not only to make sure he/she is able to perform at your selected venue but also to know your guests are covered in the unlikely case of something going wrong.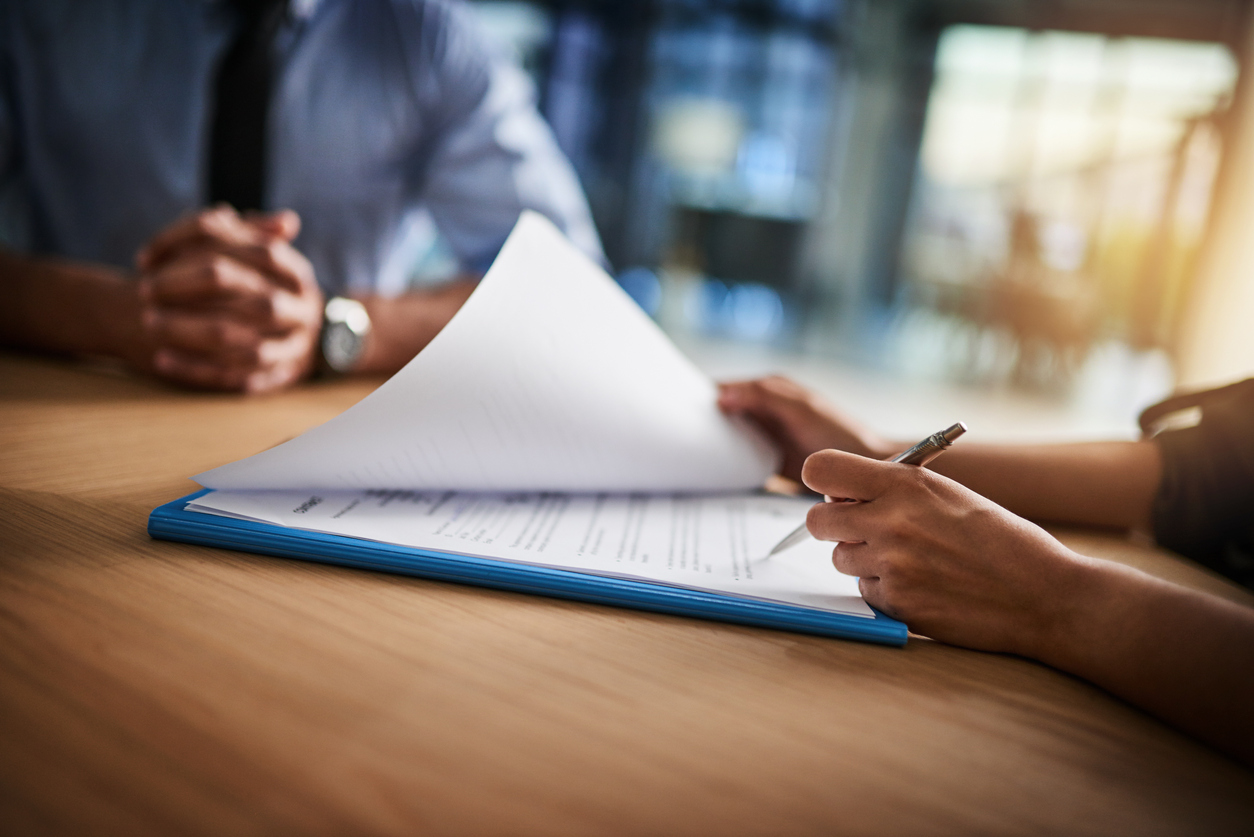 Setting up
A professional DJ should always come early enough to set up, allowing extra time for minimal incidents without delaying to be ready.
The DJ must be prepared for any situation, having the necessary adaptors, cables and anything else he/she needs to play in any environment.
Note: if you have a particular requirement, as to set up way too far from a power outlet, always communicate with your DJ in advance. He/She should be able to sort that out for you if you discuss it previously.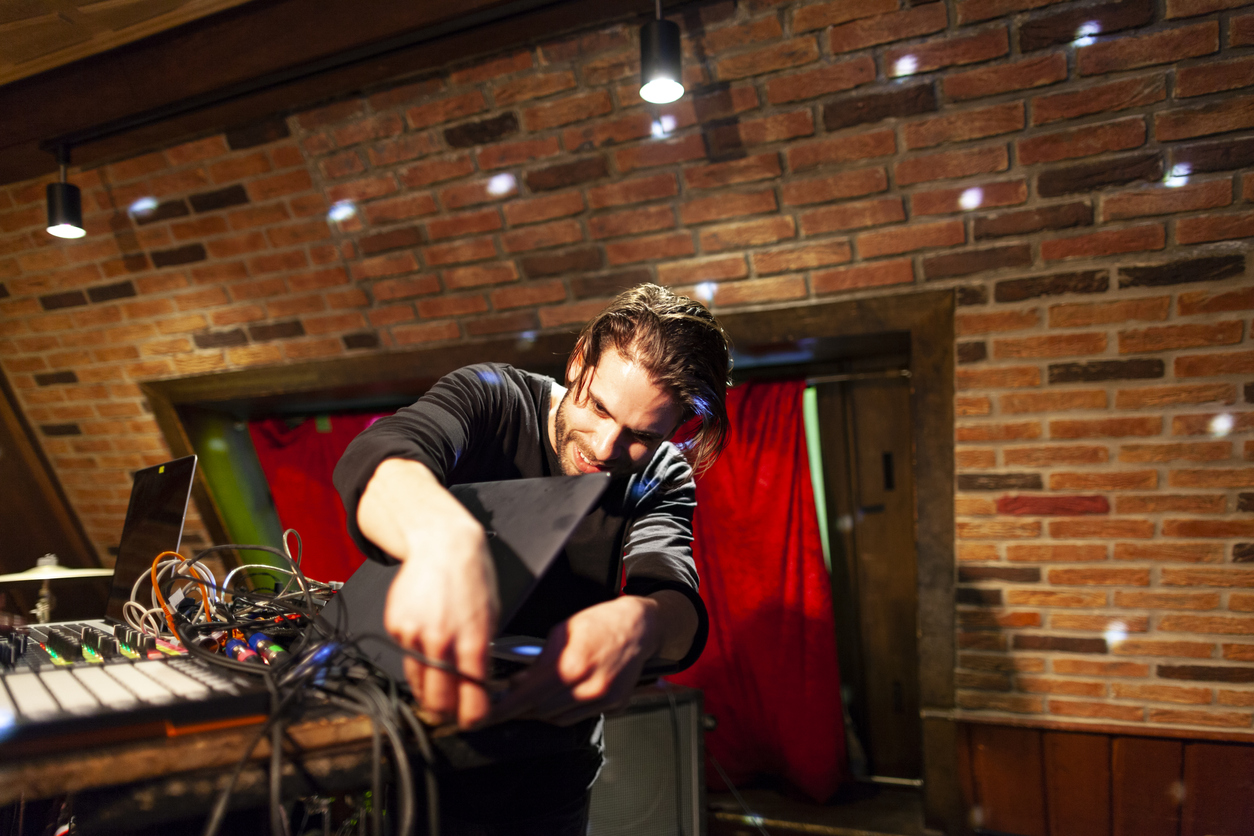 Recorded samples
Do not to rely on recorded mixes. And that is for two main reasons:
First, because anyone who calls themselves a DJ can to provide a recorded mix, claiming to be their own.
Secondly and most importantly, because there is no crowd watching or interacting with the DJ while doing the mix. You will want a DJ who masters to keep the dancefloor full than one with the extreme skills on key and BPM mixing.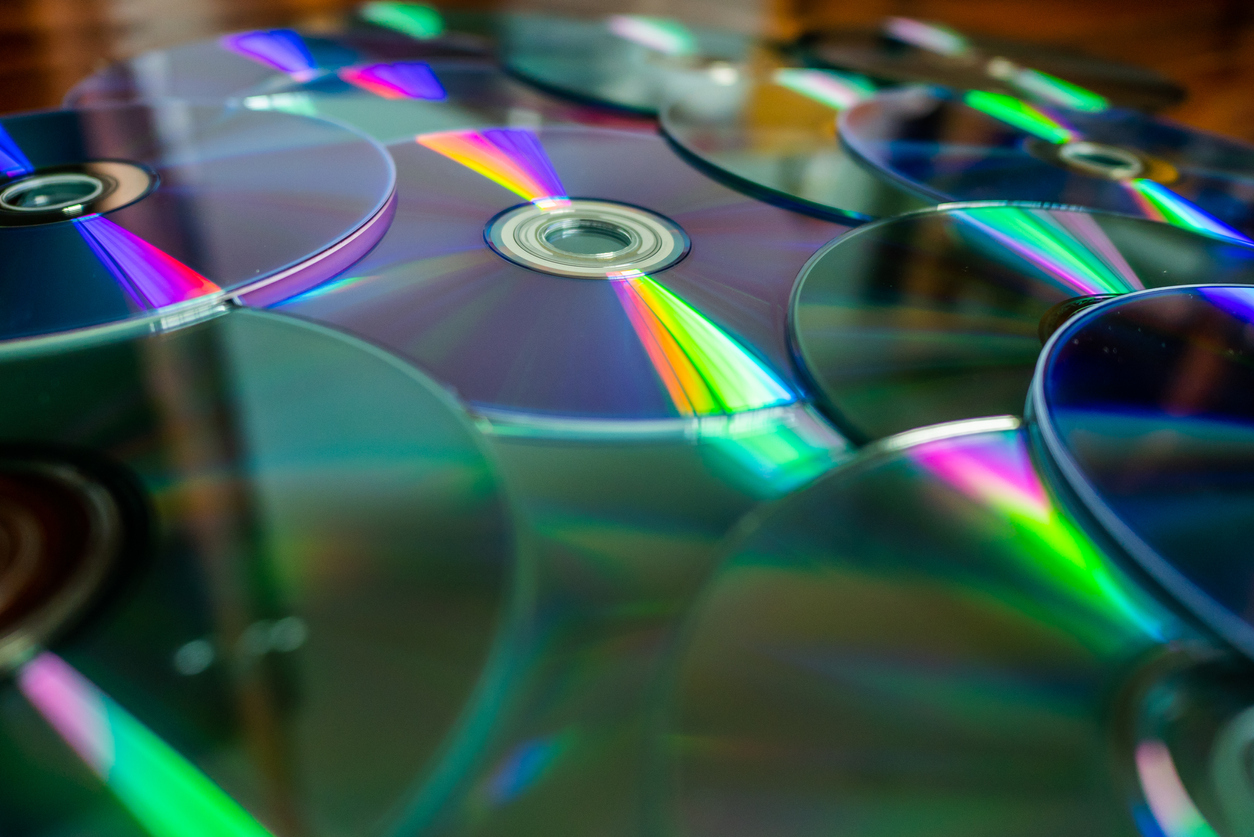 Behind the gear
Top-of-the-line, expensive equipment that causes an impact at first glance does not guarantee the quality of the DJ service or the success of the event. There are DJ that invest heavily in equipment, but, unfortunately, do not give the same attention to the most critical part: the service they provide on the day.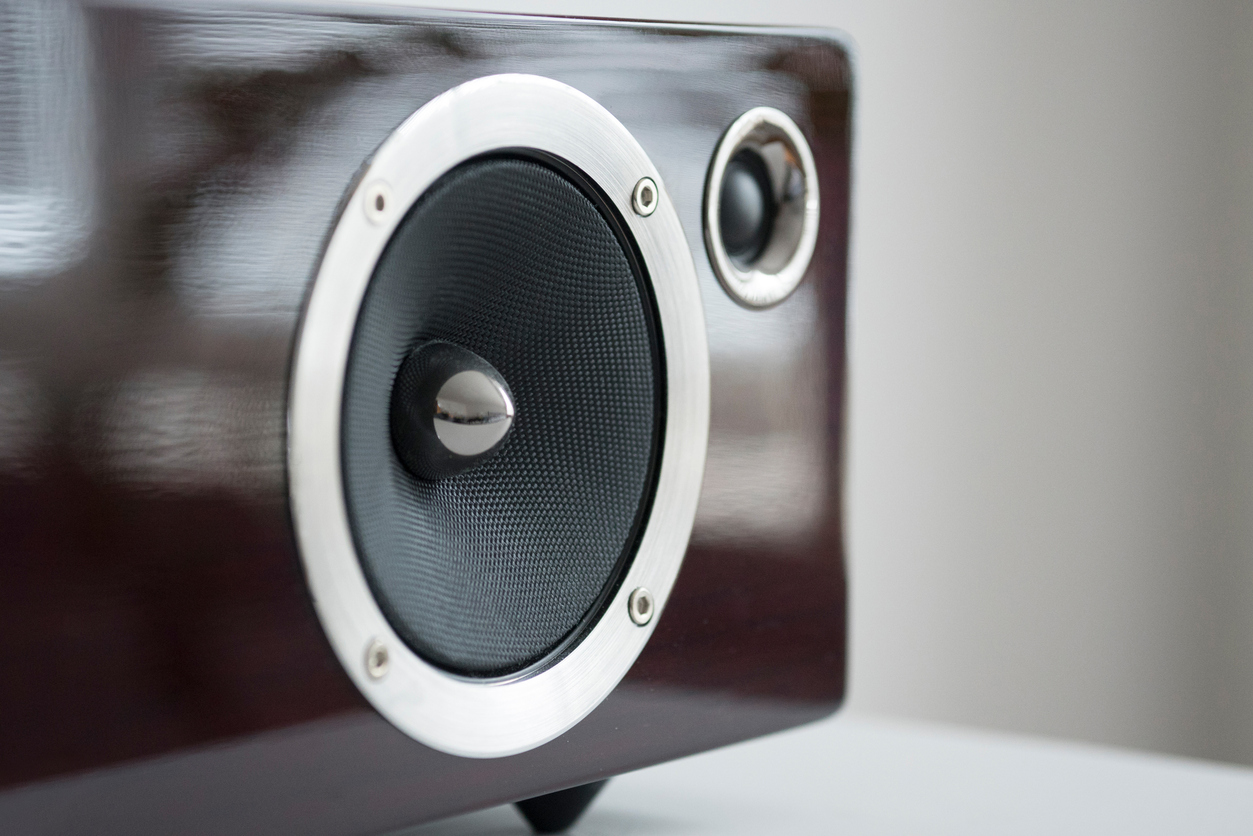 Payments
Busy DJs often will request a deposit to secure the date on their calendars (50% is a usual amount) and in case you change your mind, this amount is not refundable.
Also, they will ask for the balance paid before the wedding. Collecting payments at reception is not the best way for established professionals.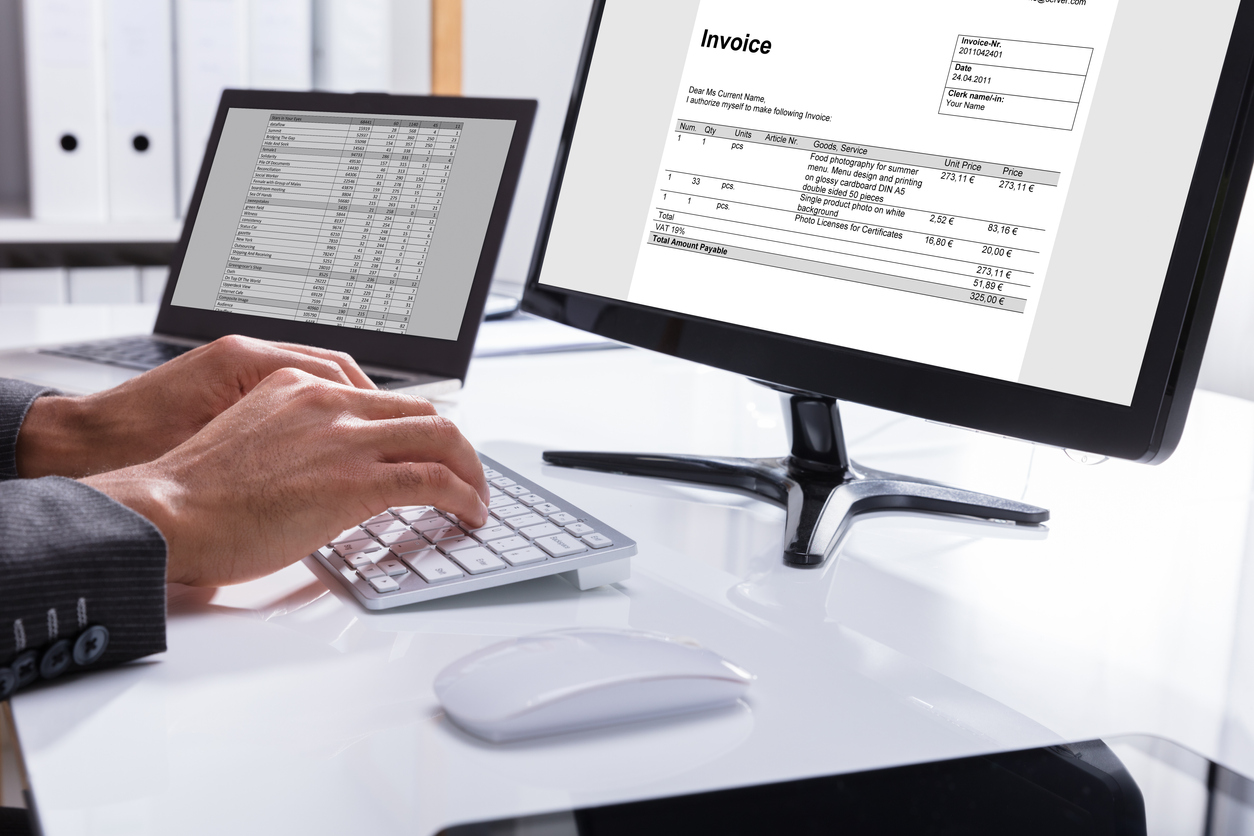 Reviews – The golden tip!
Always check the DJ reviews (you can see them on their Easy Weddings profile).
A DJ with a bunch of positive reviews for sure has experience of doing weddings.
If he/she does have many recent positive reviews, it's more likely for them to be able to serve you well as they did to other previous clients.