For your upcoming wedding, here are the top 10 wedding car providers in Dorset so you can arrive in only the best.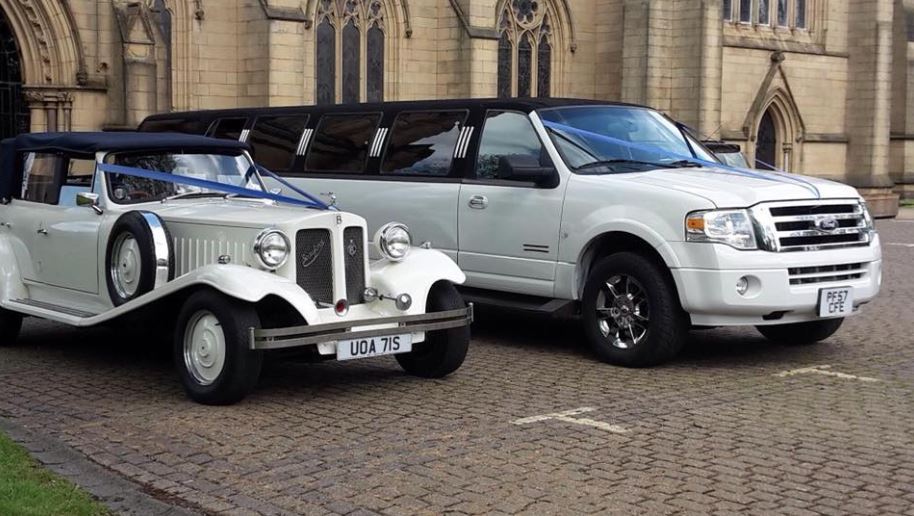 For a hugely varied and interesting collection of wedding cars, look no further than Wedding CarHire.co.uk. This dedicated UK-wide business offer wedding transport at low rates without scrimping on the quality of their cars or their service. This way you'll be able to ride to your wedding in your perfect modern, vintage or classic car, without breaking the budget. Every wedding classic, both modern and vintage awaits you in this fleet.

At Prestige Wedding Cars you'll be treated to first class, professional and friendly service both in the lead up to and on your big day. This team are all about giving you the perfect wedding day that you deserve. This team lovingly care for their fleet, so you'll be guaranteed an immaculate ride in one of the beauties in their fleet. If you love a vintage classic, then you'll be excited to hear that this team have got Rolls Royce and Austin makes in their elegant and stylish collection. Check them out today. You won't be disappointed.

The team at 1st Choice Limos have over 30 years of experience in car hire, meaning that if you choose them for your wedding, you'll be guaranteed complete professionalism. This team specialise in luxury and executive cars. Their fleet includes makes from Mercedes, Cadillac, Rolls Royce, Jaguar and Bentley. They even have a 28ft stretch limousine on offer for couples who love to make a grand entrance. This team goes to great effort to ensure your big day runs smoothly. Choose them for first rate service and beautiful luxury cars.

Extra Mile Chauffeur Travel is Dorset's premier chauffeur service, so you know you'll be in excellent hands for your wedding day car hire. This team are committed to providing completely luxurious and immaculate cars, so that you can have the best ride possible. Booking with this team means you'll be getting a uniformed chauffeur, plus ivory ribbons and bows at an all-inclusive price with your car hire. The car in question is a Mercedes Benz E Class Saloon. This brand new snazzy make is the best of the best. It has every mod con as well as fabulous leather interior.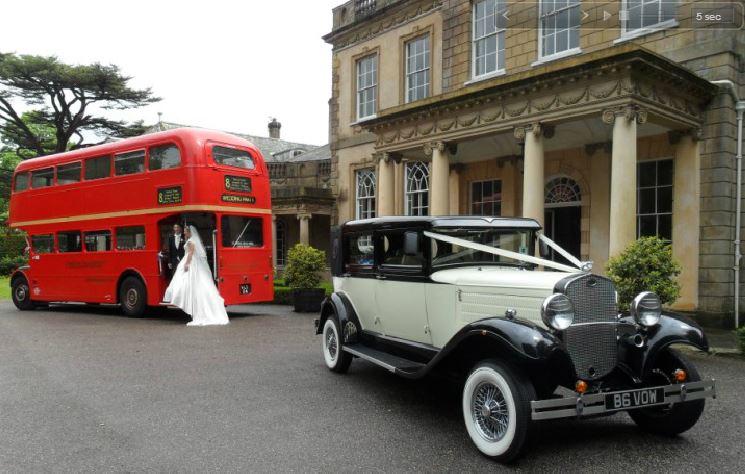 The family run business of Christchurch Wedding Cars have a great range of cars on offer for your wedding day. Their fleet includes modern, vintage and vintage-style cars, so you'll be sure to find something that suits your style and requirements. Their 1952 creamy white Morris Minor is completely adorable and is even a convertible so it would be the perfect summer wedding ride. Their 1957 Chevrolet Bel Air is the ideal vintage American car in bright green blue for a true wow factor entrance. Or for something more British, choose either their London Taxi or 1959 Routemaster Bus. Every style is covered with this team.

At Travelling In Style you'll find an experienced team who have been in the business since 1998. This team specialise in luxury transport for weddings, so you're in the right place if this is your bag. This team have a premium reputation for their friendly and honest service. When you book your luxury car, you'll also get a uniformed chauffeur for the day, custom-made car ribbons and bows to suit your wedding theme, plus a complimentary bottle of bubbly. Go with this team if you want premium cars and service.

At Austin-Bedford Wedding Cars you'll have your choice of immaculate vintage and vintage style vehicles for your wedding day car hire. This team are dedicated to providing excellent service. They only book one wedding per day, plus they won't rush you either, so you needn't fret if your scheduling is a bit behind. The makes in their beautiful fleet include Jaguar, Austin, Vanden Plas, Morris, Austin and Beauford. Check them out today and take advantage of their immaculate fleet with prices starting at just £225.

Superwed Cars are here to make your wedding day as perfect as possible, and with almost 40 years of experience under their hats, you'll be confident that they can do just that. This team have a great reputation for providing friendly and helpful service. Alongside their great service, you will not believe the size of their fleet. You'll find everything in here from vintage style cars, modern luxury makes, quirky numbers and true vintage vehicles too. Fall in love with their 1966 Split Screen Campervan in light blue or arrive in American style with their pink 1959 Cadillac Eldorado Convertible.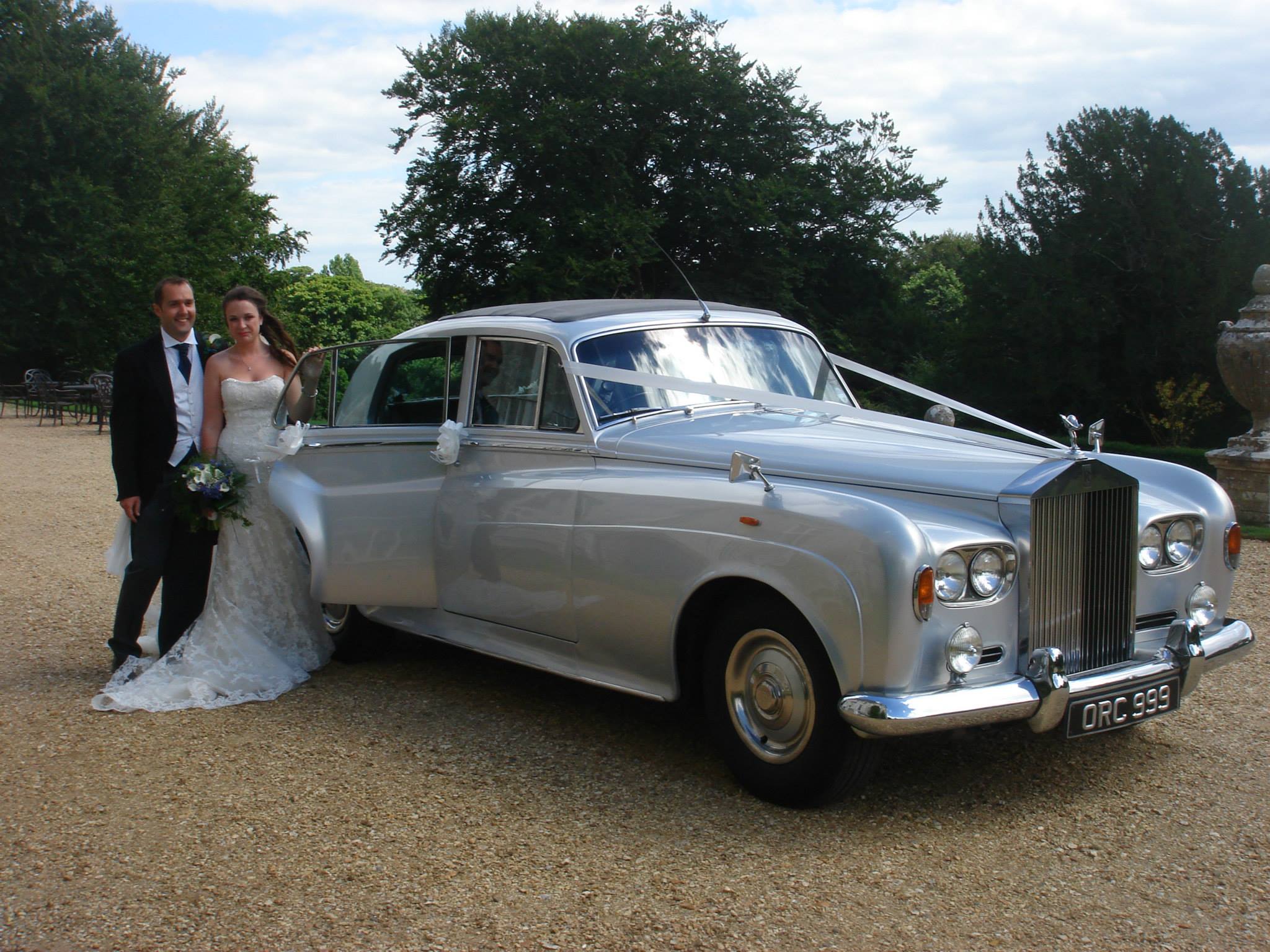 At RR Elite, you'll find a range of vintage and classic cars alongside some iconic numbers that you'll definitely want to see. This team are here to help make your wedding day the best it can possibly be. This team offer four packages: starting at £399 for their bronze package and going up to £750 for their diamond package, this dedicated team have though of every budget so no one misses out. In their varied fleet, you'll find cars dating all the way back to 1922, to present day car makes from Aston Martin and Rolls Royce. Whatever car you select, you'll be arriving in pure comfort and style.

At Amerc, you'll find a team that specialise in providing cost-effective wedding car hire that is of exceptional quality. During the booking process and on the day, this team will give you their full attention so you truly feel like you're getting the best service possible. And you absolutely will be. Let this team escort you in their modern luxury fleet which includes BMW, Jaguar, Mercedes and Range Rover makes.