Cornwall is known for its beautiful coastlines and of course, the famous Cornish pasty. Getting married there is a delightful choice, go you! Here are the top 10 wedding car providers in Cornwall to get you to your wedding in perfect style.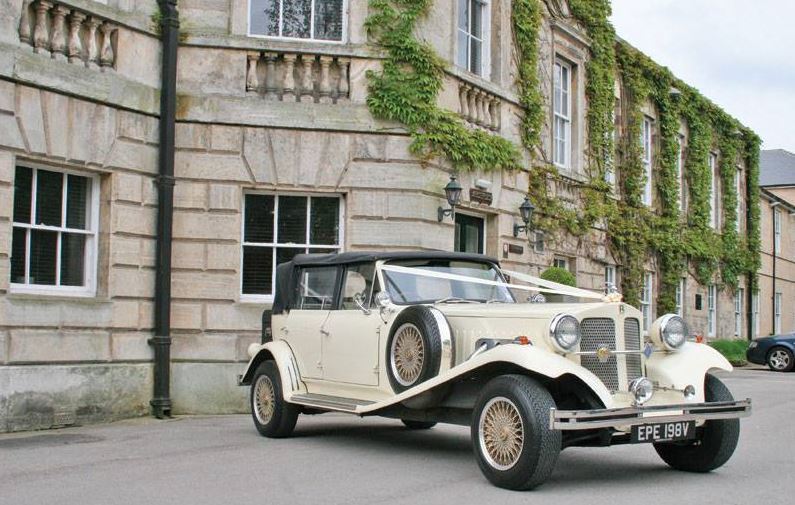 Are you up for hiring your wedding car from the UK's most popular wedding transport website? If it's a resounding 'yes!', then you're in the right place. WeddingCarHire.co.uk are a UK wide car hire company who specialise in beautiful yet affordable weddings cars. Their huge fleet includes vintage classics from makes including Chevrolet and Rolls Royce. Their modern vehicle makes include Ferrari and Jaguar. And while this team offer chauffeur-driven service, they also have a self-drive option too. Check out their huge fleet today and get your quote.

If you're looking for the best Volkswagen campers for your wedding day, then you needn't look any further as Cornwall VW Wedding Hire have got your back. This team have a fab collection of genuine vintage Volkswagens that have all been restored and reupholstered to perfection. Choose from a red and cream, white and cream, or full cream campervan. Or tempt the colour-lover in you with their delectable green Beetle. With no hidden costs, plus great affordability, this team are definitely worth considering for your perfect wedding car hire.

Immaculate wedding cars, competitive prices and committed service makes Wedding and Executive Car Hire a great option. In their fleet, you'll find a small yet varied collection of divine cars. Their vintage style Bramwith comes in old English white with dark burgundy accents for a classic and elegant look. In a similar vein is their classy Beauford Convertible which comes in old English white. For something a little different, their 1969 Mach 1 Mustang is a sleek and sexy choice, which will definitely turn heads at your wedding.

For perfect romantic vintage style in your wedding car hire, the team at Vintage Road Classics has just the thing. They offer a 1951 Armstrong Siddeley Whitley which is heaven on wheels. This immaculate car is one that will remind passengers of old Hollywood. You'll suddenly feel as though you're a movie star, riding to a premiere in this classic English beauty. When you hire this car, all you need to do is sit back and enjoy the luxurious deep red leather seats as you drink along in vintage perfection.

The husband and wife team at Pelynt Wedding Cars are here to offer you everything you'd want from your wedding day car hire. Their service is both professional and friendly, and their cars are all kept in superb condition. In their unique vintage fleet, you'll find some truly rare finds. Their Austin Berkley, their Austin Windsor and their Singer Le Mans sports car are all amazingly stylish cars all the way from the 1930s. They all hold their own identity and come in three different colours – one is burgundy, one white, one red – so that you can find the right wedding car for you. For a change, this team also offer a modern Mercedes which has every mod con you could ask for.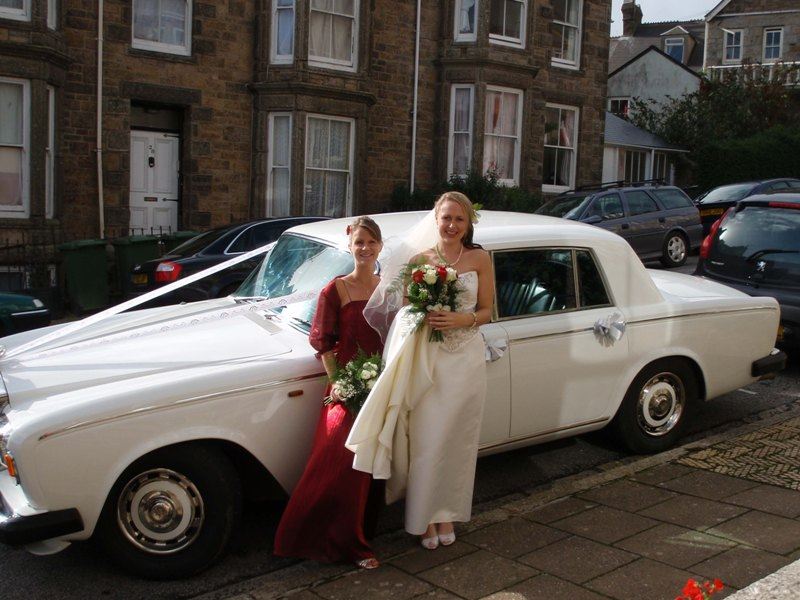 The family run, Perfect Choice Cars are here to make your wedding as stylish and comfortable as they possibly can. This team offer friendly and relaxing service, so all of your wedding stress will evaporate. This fleet includes models from Rolls Royce, Rover and Jaguar, plus this team also have a limousine on offer too. Contact them today for a no-obligation quote.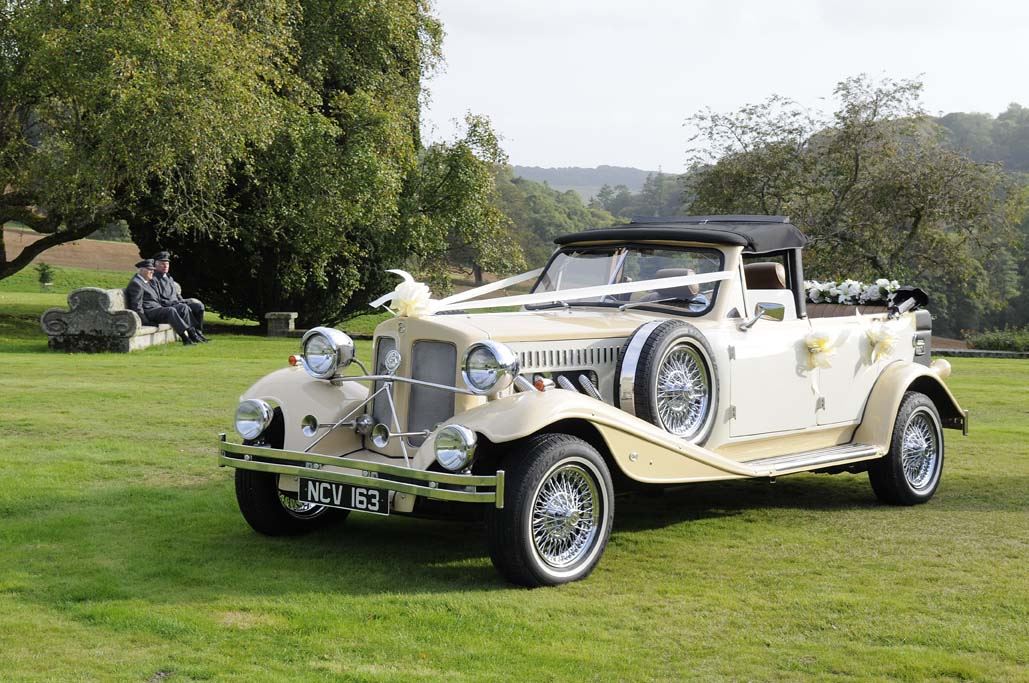 If you're a lover of The Great Gatsby and all things 1930, then you're definitely in the right place. As the name suggests at Roaring 30s Automobiles, you'll find the very finest 1930s wedding car transport. This team offer a selection of purposely-built 1930s style wedding cars, which are amazing replicas of this era. Their Beauford and Asquith motor cars all carry amazing vintage class and charm. You'll be completely enamoured with them. Alongside the snazzy cars, you'll receive impeccable service for every part of the process.

At Finesse, you'll be offered a modern fleet plus a very accommodating team that are here to make your day as happy as can be. This team are truly dedicated and always make sure each couple they're working with has their undivided attention. The prestigious Mercedes Benz is the car you'll be riding in if you go with Finesse. This is perfect modern luxury car that every couple will feel safe, relaxed and a little bit fancy in as they ride along to their wedding. With competitive prices starting at £300, make sure to check this team out.

For luxury, chauffeur-driven wedding car hire, Boscarn Wedding Cars are the choice for you. This local, family-run business pride themselves on their affordability and reliability. With every luxury car hire you'll receive car ribbons and flowers, plus a complimentary bottle of champagne for you to toast with after you say 'I do'. Check out their modern fleet today and be surprised with what you fall for.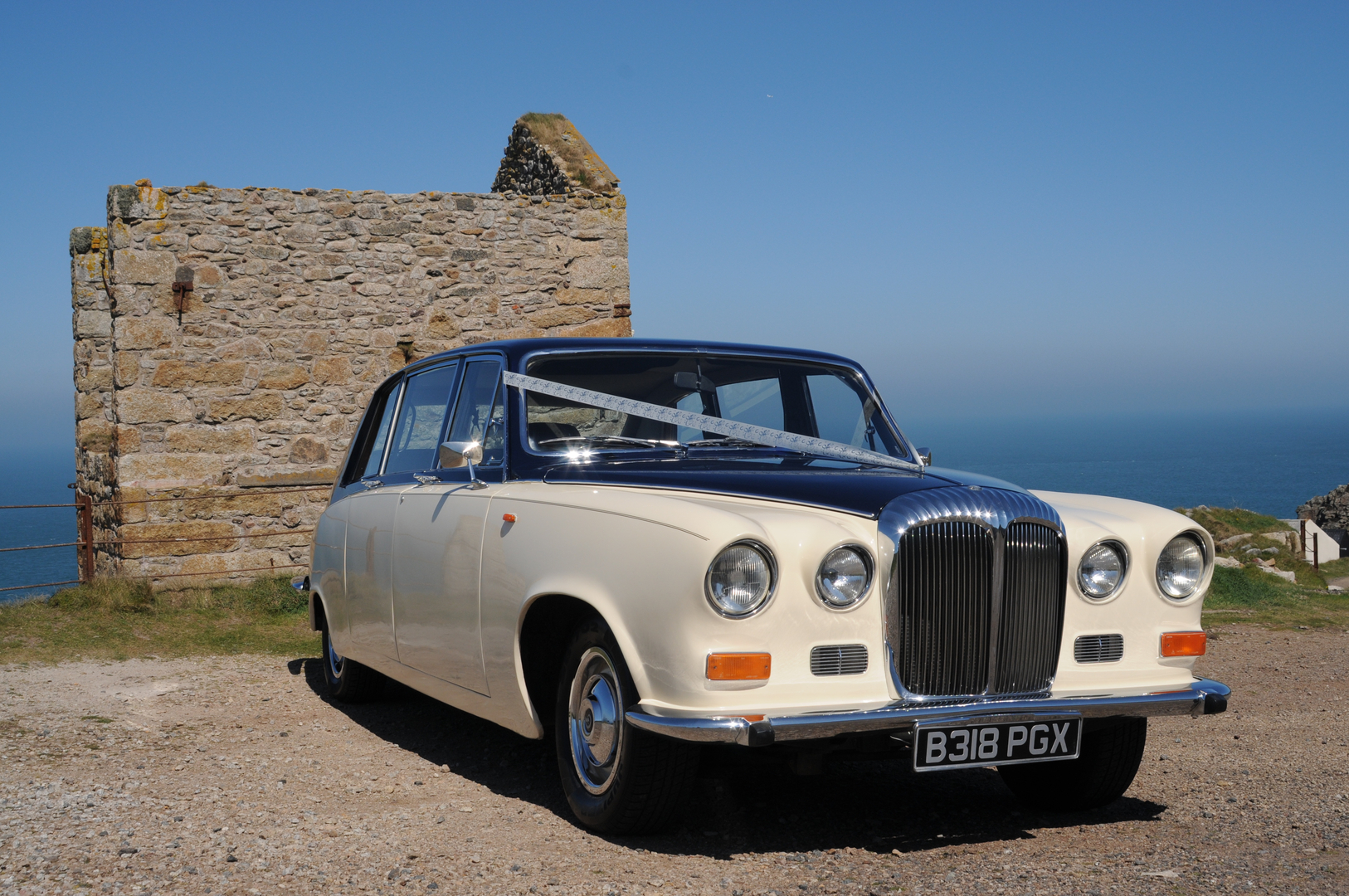 The small family-run business of Precious Moments Wedding Cars are here to offer simple, affordable and completely stylish wedding car hire. In their fleet, this team have classic cars for you to consider. Their Daimler DS420 Limousine is probably one that we all know. With its stately and regal style, this style of Daimler is well-known for being used by a number of royal families around the world. Also on offer is a 1996 blue Jaguar X300, which this team suggests having as a complementary car to the Daimler for your bridal party tor ride in.