In North Yorkshire, lies the beautiful town of Harrogate. Here are the top 20 wedding car providers that service this sweet village so you can arrive at your wedding in complete style.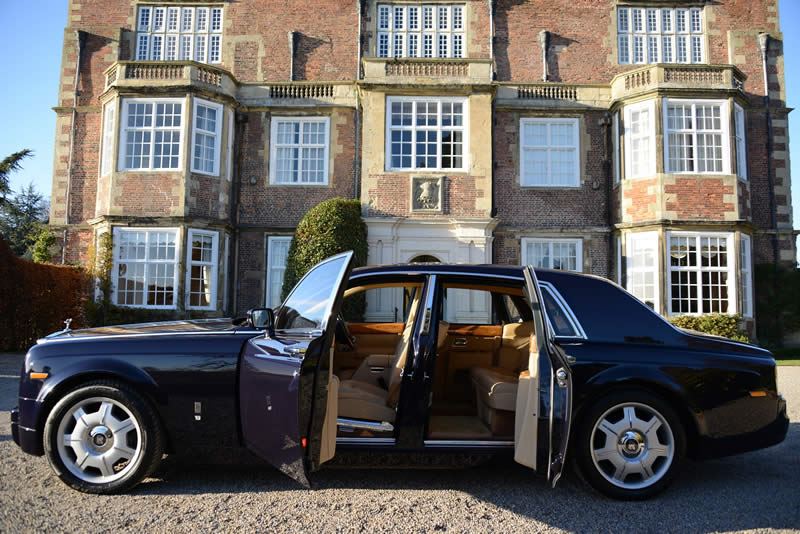 The motto at Yorkshire Wedding Cars is 'When only the best will do'. This says a lot about the level of service and the quality of the fleet this team provide. When it comes to service, this team have it mastered. Their vehicles are only hired out for one wedding a day, meaning there'll be no rushing or making you feel like you're just another pay check. This team will make their time with you special. Your chosen car will be decorated with ribbons and flowers and every car hire comes with a complimentary bottle of champagne to celebrate your newlywed status after the ceremony. In terms of cars, you'll be stunned by this luxurious modern collection of Rolls Royce, Mercedes, Range Rover and Porsche models.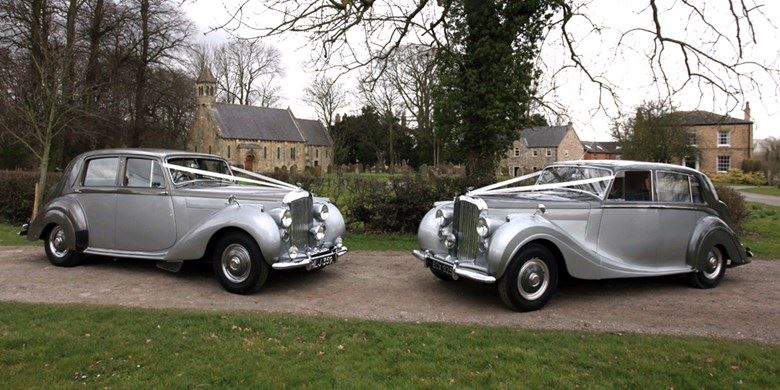 The team at Superior Motor Cars are committed to providing impeccable service first and foremost. You'll receive personalised attention, which begins with a private viewing of the cars and a planning session with a member of the team. On the day, your well-dressed chauffeur will take care of you completely and will always adhere to this team's level of service. The cars on offer in this fleet are seriously fabulous. You'll find vintage originals from the 1930s, 1940s, 1950s, 1960s, 1970s and 1990s. This team's fleet is unrivalled with its dedication to immaculate and heart-aching style. Make sure you check out their fleet today.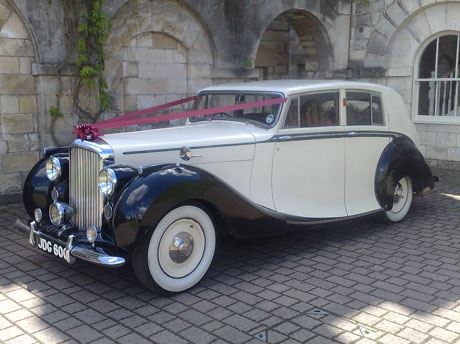 If you're after a bespoke level of service for your wedding day car hire, then Dovecote Wedding Cars are here. This team is friendly and enthusiastic to give you the best experience of your life. Their beautiful vintage fleet is full of classic wedding makes like Rolls Royce, Bentley and Daimler. You'll love what's on offer in this snazzy fleet.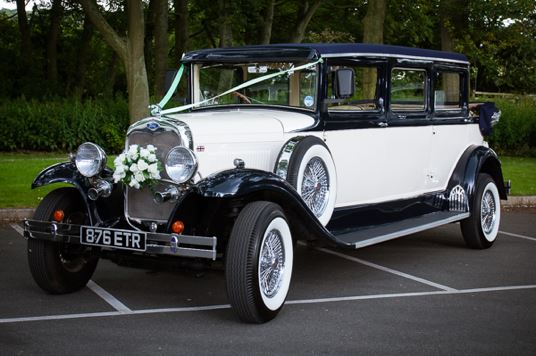 At Cartwright's Cars, you'll find a great range of cars that will suit every style. Their modern luxury cars including a Chrysler 300C and a Ferrari F430 Spider are perfect for getting you to your wedding in sleek style and ultimate comfort. If vintage is more you thing, then you'll love the range of vintage style cars in this fleet. Find custom-built modern wedding cars here with all the style and grace of a vintage dreamboat. Classics like Beaufords and Imperials both feature in this collection of 14. Make sure you also check out their pink Cadillac. It's completely fab.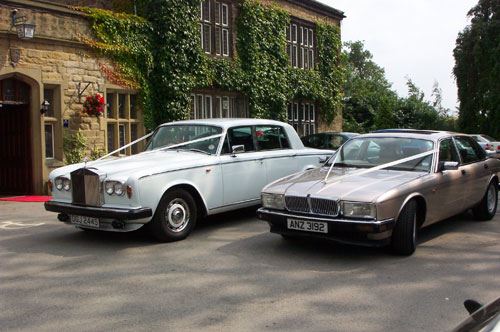 The team at Bliss Wedding Cars are here to deliver personalised service that is made to suit you completely. This means that this team don't have set prices. Instead they will create a quote just for you so that you know they're completely on top of everything you need and require. This team are also proud to say that they never put time limits on weddings. They're there for when you need, without rushing you whatsoever so you won't feel anxious in the slightest. This team offer some lovely Rolls Royce numbers as well as a Jaguar model too. Make sure you check them out today.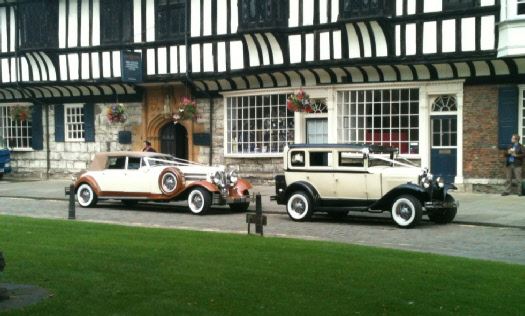 For experience, professional service and a truly stunning pair of cars, Eternity Wedding Cars are the ideal provider for you. This team have been providing that special service for the past 10 years and they have been left with a myriad of grateful and happy customers. Now that you know the service is great, let's move onto the cars. On offer in this collection are two vintage gems. The first is a 1930 style Barnsdale which is an elegant and romantic choice. Second is their Virage De Ville. This beautiful and exclusive car comes in tan and ivory and is a real showstopper. Wow your guests with either of these beauties and be treated to excellent service along the way.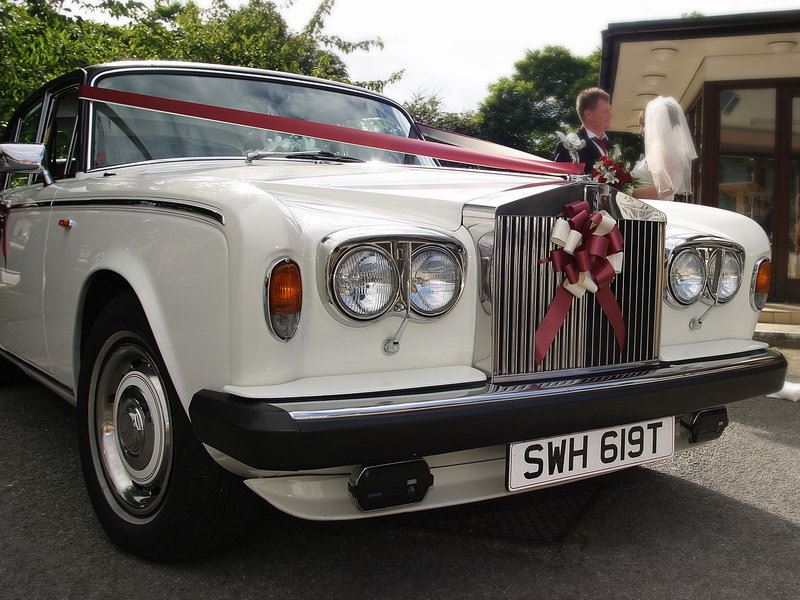 First class service awaits at A.C.E Wedding Cars. This customer-facing group of professionals is here to make you arrive at your wedding looking your best. This is why they have a classic Rolls Royce Silver Shadow II. Quotes with this team include chauffeured hire of the car, car ribbons and bows, sparkling wine and absolutely no time limits.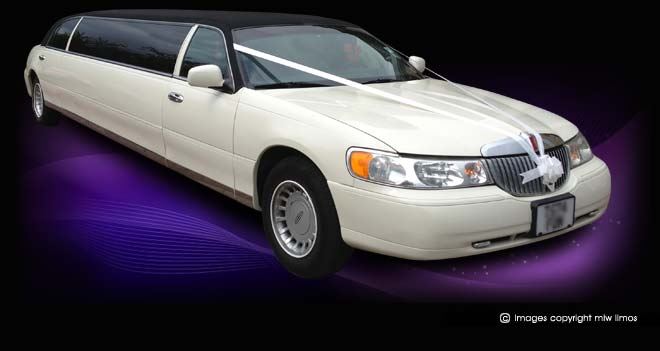 If you can't imagine arriving at your wedding in anything other than a limousine, then you've come to the right place. Men in White Limousines offer chauffeur driven limos, hummers and prestigious cars for wedding hire. Arrive to your ceremony in a shiny and sleek white limo and feel like a movie star.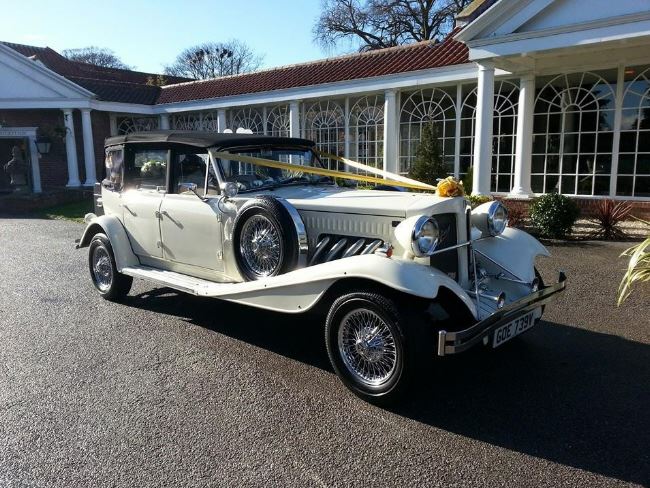 The team at BB Wedding Car Hire don't have the biggest fleet available, however it is delightful and it's full of quite a lot of variety considering. Find groovy Volkswagen campers that are too hard to resist. Marvel at the vintage quality of the 1930s style Beaufords. Find a luxurious companion with their modern Chrysler 300C vehicle, which has every mod con you could ask for. And to top this fleet off, everyone's favourite, a Rolls Royce Silver Shadow II. Because what's a wedding car fleet without a Rolls Royce?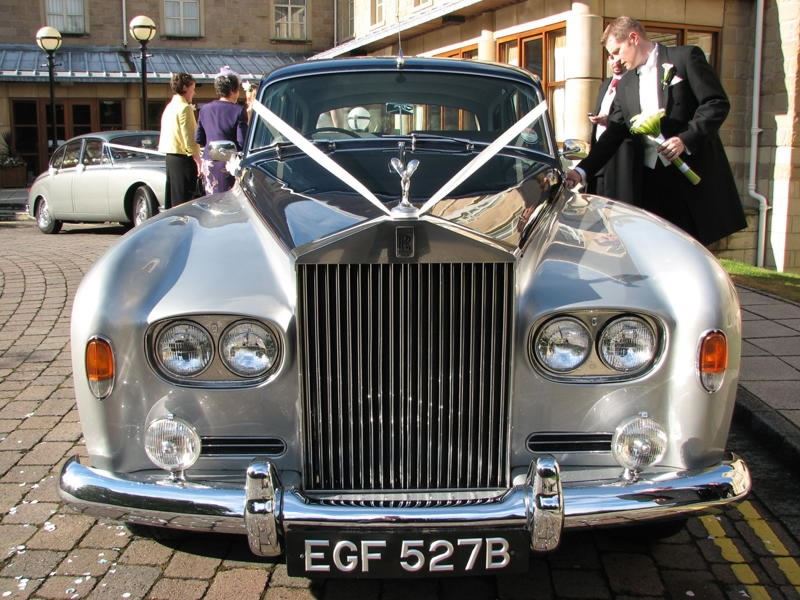 Classic and elegant cars await you at Lavelle Classic Cars. This team are here to fill your wedding day with even more romance with their dreamy selection of cars. Find a 1930s style Beauford Tourer in this collection, alongside a 1964 Daimler V8. Their Rolls Royce Silver Cloud III is probably one of the most famous and sought-after varieties of wedding car. So why not snap up this lustrous silver model for your wedding day.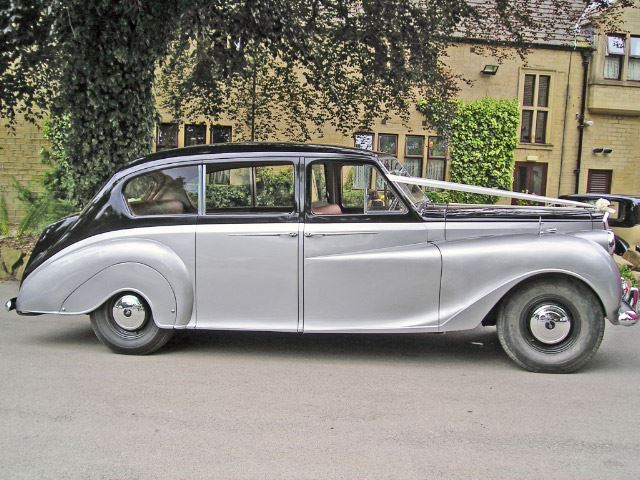 Classic Vehicles of Yesteryear have the unique distinction of being exclusively vintage, and they don't disappoint. Every single one of their cars are authentically vintage, and they have a wide range of these cars to choose from in a few exciting categories, be it car, bus or coach. With brands such as Rolls Royce, Daimler, Jaguar, Dodge, Studebaker, Riley, Austin and the always charming Morris, you're unlikely to find something this authentically classic anywhere else in Yorkshire at these prices.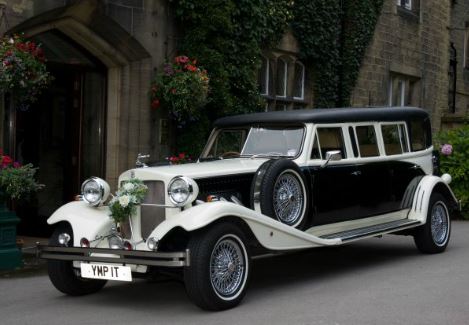 A family run, locally owned business that has been a staple of the scene for over twenty years, Exclusive Wedding Cars is well established and show no signs of slowing down. A wedding car service with a twist, all of their cars – except for a stunning Daimler DS420 – are hand built replicas painstakingly put together and maintained by artisan mechanic and co-founder of the business, Melvyn Dignan. With a fleet of 6 cars to choose from, and the personal touch and guarantee of the owner himself, you know you're getting quality.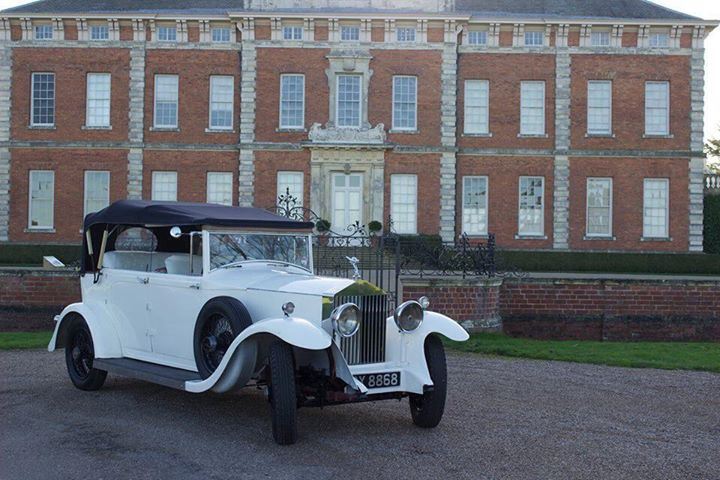 Another charming and personal family run business with a customer focused service, Home James York are the whole package. Centring their service on one specific vehicle, an immaculate maintained 1931 Rolls-Royce 20/25 Convertible in striking white, Home James York know how to drive in style. As well as the iconic vehicle – which is driven by a uniformed chauffeur of course – patrons will receive complimentary champagne served in crystal and housed in either silver or wicker at the customer's preference.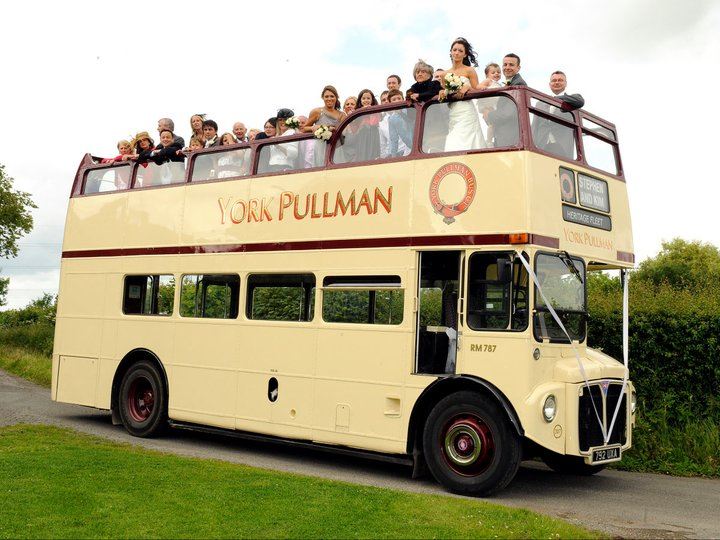 A locally owned company with a rich and exciting history, York Pullman can trace their heritage all the way back to the early 1920s. Now a well-established bus company and local travel icon, they still have those unique ties to the history of the area, particularly with their famous livery, the maroon, yellow and cream colours, adapted from olden day railway carriages, also known as 'Pullman' carriages. For a larger party, interested in the local touch and rich ties to history, try York Pullman.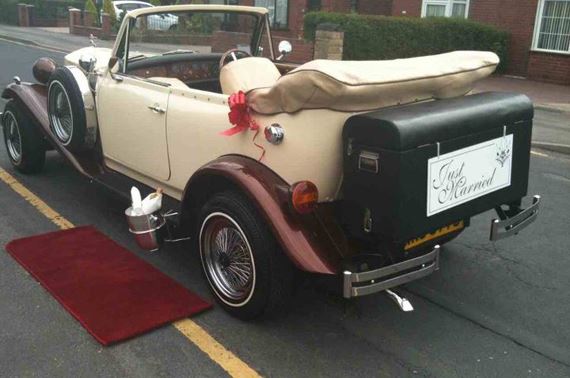 Having just recently added an exciting 2006 H3 Hummer Limousine to their already impressive line-up, Odyssey Limos are about offering an outstanding all round service, with competitive and enticing prices and options. For a special day that no one will forget, you want something striking, something different, and Odyssey Limos know that well. That's why they're offering an array of exciting packages centred around the H3 Hummer Limousine. If you want it for a wedding event, as opposed to a party hire, the service is discounted, but on top of this they also offer an all-round wedding package, with discounted make up and nail extensions. Soft drinks and champagne come complimentary with every package.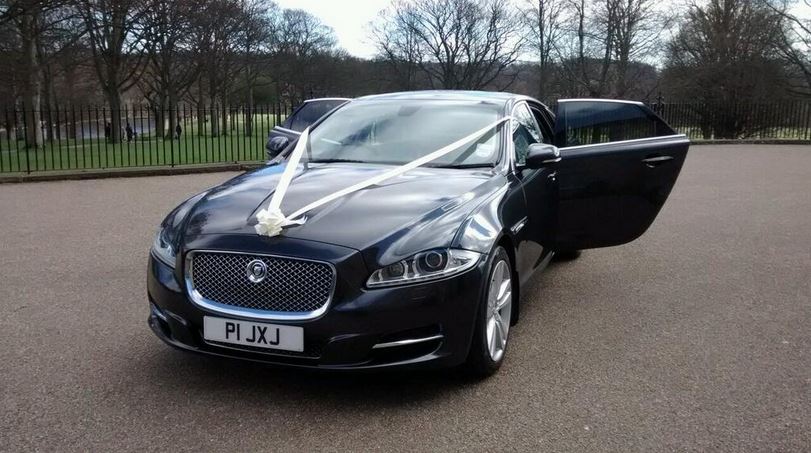 The name says it all. It's your special day, you expect the best. The people at Great Expectations know that, and they deliver a luxury service that caters to your every whim. With an elegantly modern choice of vehicle, the sleek and striking Jaguar XJ – driven by a friendly chauffeur and rendered in a classic black livery – will turn heads and delight guests. You'll be delighted from inside the vehicle as well, with comfortable leather seating and complimentary champagne, and the peace of mind that you chose a service that promises to always arrive with at least half an hour to spare before you leave.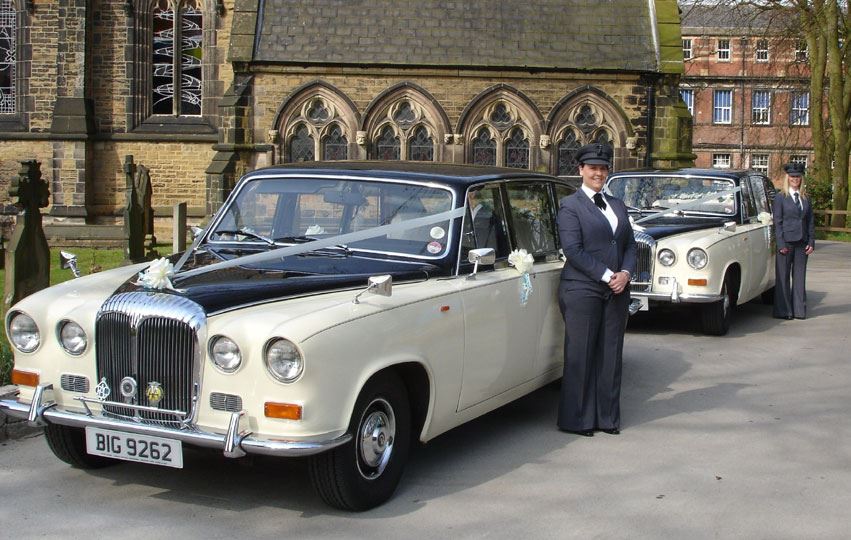 A service that provides an impressive choice, exclusively within the range of vintage and classic limousines. Not your modern day stretch limo, these are authentic, original designs, dating as far back as 1926 with the beautiful Austin Mayfair, an unparalleled icon of its class that never fails to impress. As well as the Austin, Laura's Vintage Limousines also offer a famous pair of Daimler DS420 7 Seater models, available with Landaulette or without. All cars are noted to have incredibly spacious interiors, and are immaculately cared for.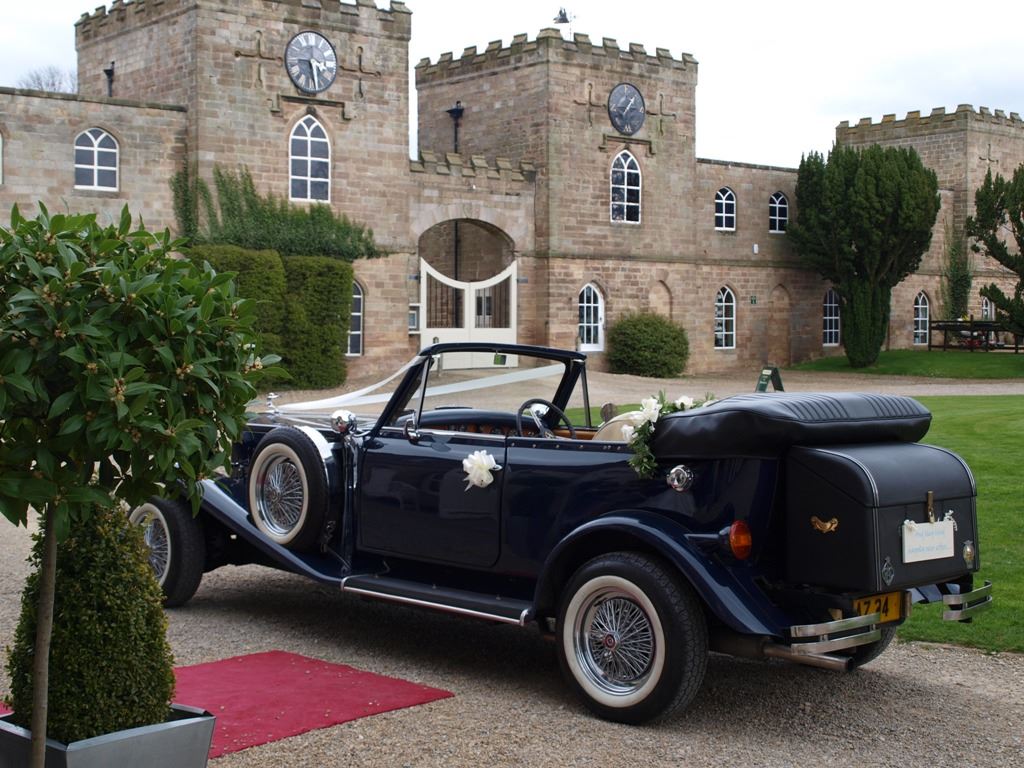 A family run business based in North Yorkshire, Aquarius Wedding Cars offer a unique range of stunning Beauford wedding cars from the 1930s, and including those cars, a range of unique package options. The Beauford's are painted a deep, royal blue with white trim, striking a classic look, and are adorned with ribbons and floral arrangements tailored specifically to your needs. They always arrive at the destination with time to spare with chauffeur waiting, and always happy to provide extra assistance if needed. They also offer a unique extra service in making extra trips for the bridesmaids and mother of the bride to be, should the route allow. A special offering.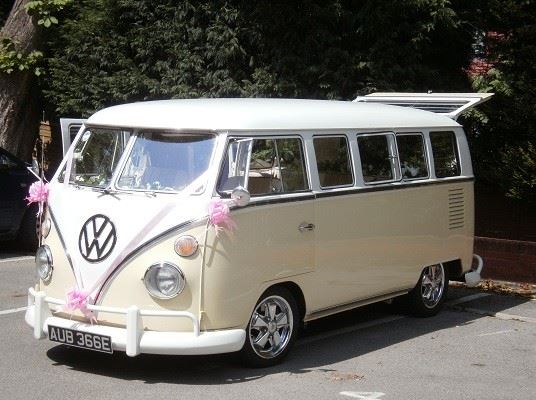 Wedding Car Hire in Wakefield are a quirky and charming alternative to the usual wedding car service. In contrast to the distinctly English coaches and classic limousines of their competitors, Wedding Car Hire in Wakefield offer a different and no less iconic style of classic car – the Volkswagen. With an impressive fleet of retro Campervans and Beetles, with different colour options including a vintage yellow, cream, and striking white, Wedding Care Hire in Wakefield have something classic and charming for everyone who likes something a little different. They store their cars in multiple locations around the greater Yorkshire area, allowing for an impressive coverage of availability, and their prices are tailored to the individual event, so you know you're getting good value.

At Kings Wedding Cars, you'll feel like royalty arriving and leaving the ceremony in such a luxury vehicle as one of these. In a choice of stunning silver, striking white and classic black, they offer two kinds of Rolls Royce, the vintage minded Silver Dawn and the sleek, modernistic Phantom. With matching leather interior, bespoke ribbon and floral arrangements, and uniformed chauffeurs, this is one service that exudes sophistication.
For more perfect cars and wonderfully attentive and helpful service for your wedding transport hire in Harrogate, click here.